11 Things Most Homeowners Forget When Planning for a Pool
Many people dream of having their own pool. Perhaps, it's the thought of having somewhere refreshing to dive into on a hot summer's day; maybe it's about having an unhurried space to exercise in that beats the busy local gym pool; or perhaps because it's such a great place to relax and have fun with family and friends.
There are lots of ways having a pool can really enhance your lifestyle. If you've decided to invest in a pool for your home, you will surely not regret your choice.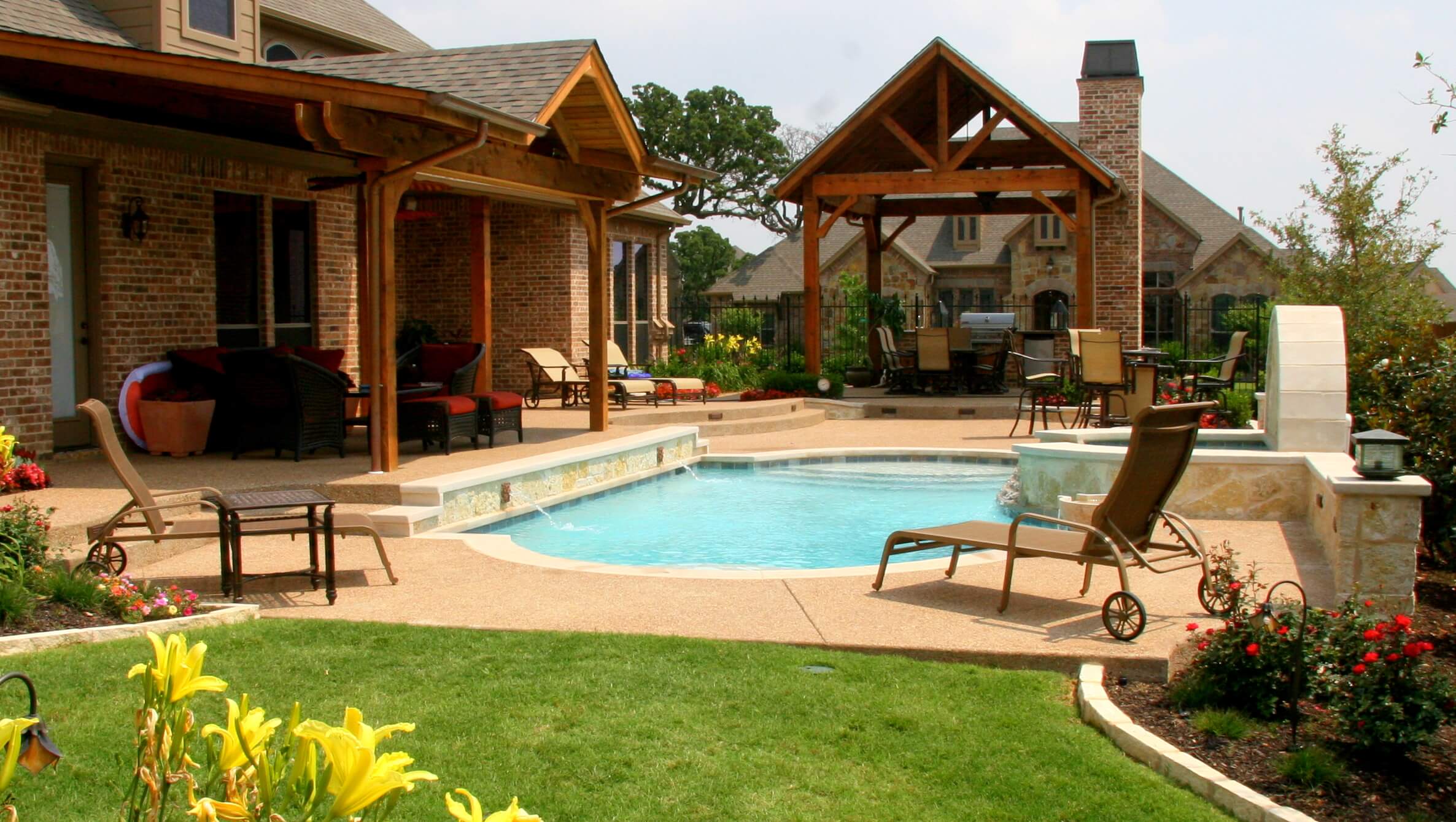 However, building a pool is no small task. It's a big investment, not just in terms of money, but also in terms how much thought you need to put into it.
Lots of people, especially first-time pool owners, overlook crucial steps and decisions that need to be taken before signing a contract with the pool construction company. This only leads to frustrations and delays further down the line. Worse still, oversights at the planning stage can compromise the use and enjoyment you'll want to get from having a pool.
To avoid regrets, check that you haven't forgotten to consider the following 11 things.
1) Carefully Check Planning Rules and Regulations
Generally, there are few or even no restrictions when it comes to building a swimming pool for your own use in the grounds of your home. However, there are notable exceptions.
It would be foolish not to check the legitimacy of your plan and then later find that you have to halt unfinished works, or are handed a hefty fine.
You need to consult local planning authorities who are the only people who can give you clear, definitive guidance.
Here are a few things that could mean your swimming pool plans may need to be examined by planning officers:
– You wish to build your pool in front of a principal elevation of your home. A principal elevation can include any side that  is visible from a road or public path.
– You are including large retaining structures in your plans.
– You wish to use a particularly large proportion of your garden.
– You live in a National Park or similar area that imposes stricter restrictions on planning.
– Your home has extra planning restrictions attached to it (i.e., you own a listed historical building in the UK)
If in any doubt, it is important to have absolute clarity that you are entitled to build the pool you desire. So do what it takes to be confident of this to avoid problems down the line.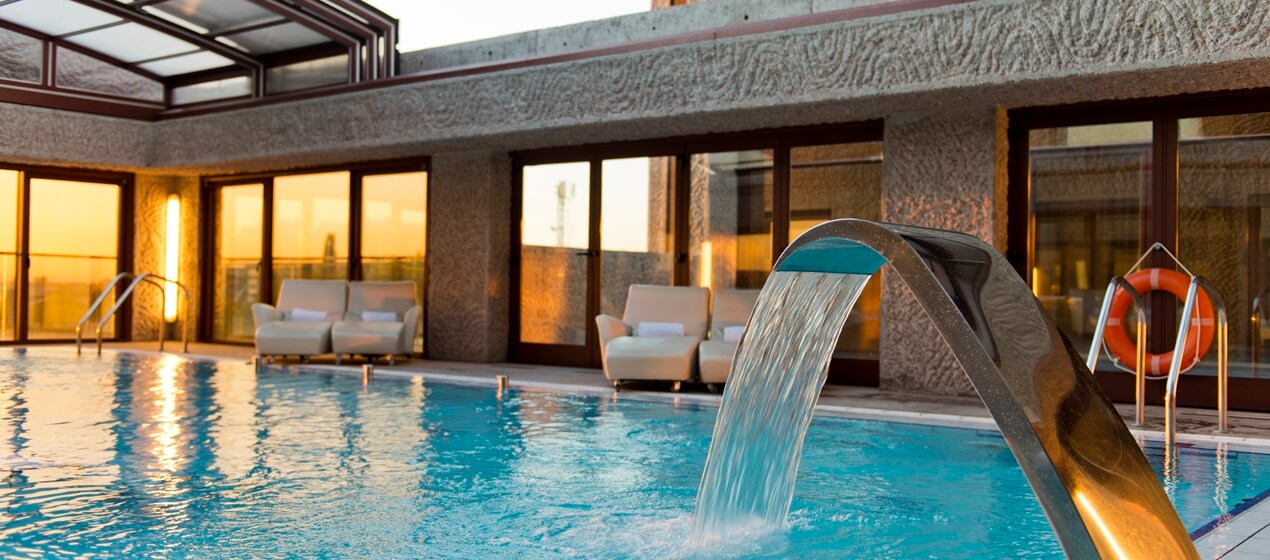 2) Plan a Pool That Suits Everyone for the Long Term
With the excitement of getting a pool, and heady dreams of how you'll use it the moment it's finished, it's easy to overlook the long-term future of your pool.
It's very common for people to get carried away with design flourishes, but you absolutely need to get the practicalities right first.
When coming up with a design, try to ensure you've planned something that will suit you over the long term.
It might be that you lead a very busy life and the pool is intended for exercise initially, but you may find yourself with more time to relax and entertain in the future, and it would be good if the pool could be a focal part of that, too.
Try to consider how you would like to use the pool in 10 years' time, 25 years' time, and even longer. A well-built pool should last a very long time, so try not to pick a design that will date quickly.
Consider every regular user in the planning stage, and listen to the wishes of all family members, adapting your design as necessary.
Finally, think about the impact the pool will have on the sale value of your property and whether your intended pool design would attract or potentially put-off buyers.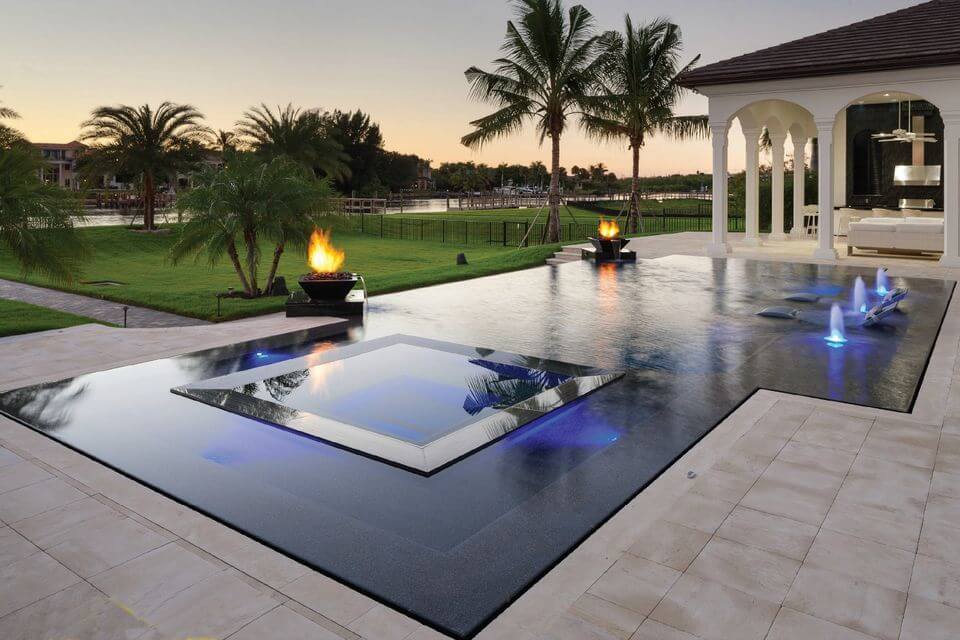 3) Treat Yourself
Whilst getting the practicalities right is super important, a pool is a luxury buy. This means that detail is also central to the planning stage, too.
It's unlikely that you'll be installing many pools in your lifetime, so this is really an opportunity to be decadent and treat yourself to something you're going to love for a very long time.
With this in mind, add a few details that set your pool apart from a basic pool. Perhaps you could go to town with the garden design and landscaping surrounding your pool, or include some interesting lighting. Perhaps you could use more luxurious materials.
4) Consider Logistics and Accessibility for Construction
One of the bigger restrictions on your pool design can be the logistics of construction. Are the kinds of machines you need going to easily be able to access the area?
Do you need to get neighbors onside? Do you need to create some kind of access pathway to the pool's location?
More difficult conditions such as steeply sloping plots, tricky access routes, and rocky soil can add significant expense to your project, too. For this reason, it's really important to know how you're going to overcome these hurdles early on in the planning stage. If possible, contact swimming pool services for advice.
5) Be Prepared for the Upheaval of Construction
There's no way around it: having a swimming pool constructed is a messy job. If your design is entirely above ground, there won't be so much upheaval. However, if your design involves digging down, there'll be no escaping a degree of mud.
In-ground pool construction can take a couple of months or more, so it is best to expect at least a little extra dirt to find its way into your home during this time.
Also bear in mind that Mother Nature will care little for your construction timetable, so be prepared for weather-related delays adding to the inconvenience.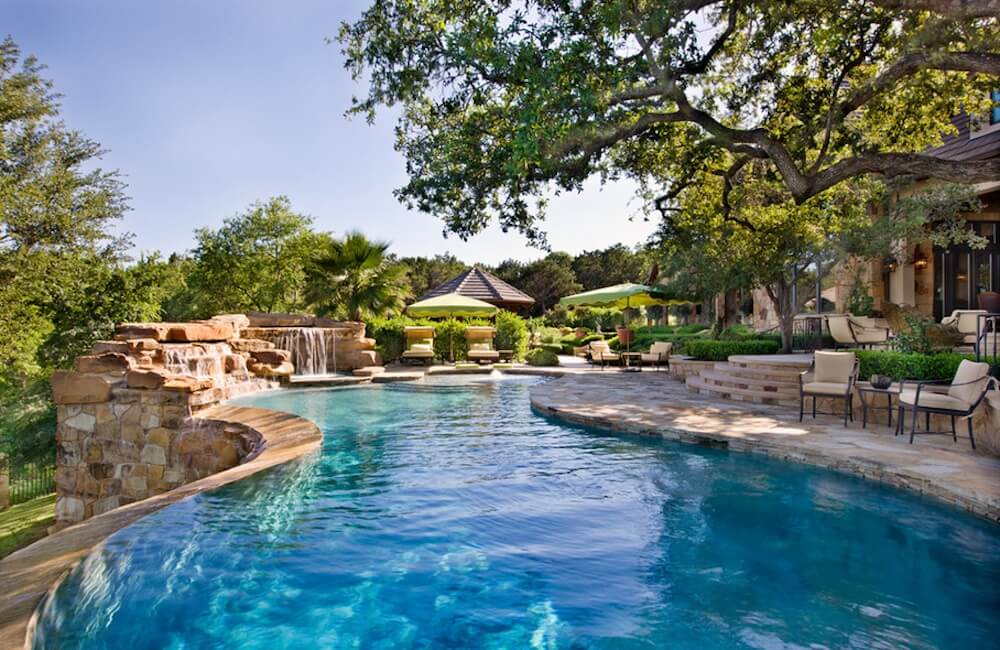 6) Know the Importance of Maintenance
First-time pool owners are often surprised by just how much maintenance a swimming pool requires.
To keep your water crystal clear and to maximize the life of the pool, there are several routine tasks to perform.
These regular, essential tasks include:
– Checking the pH levels of your pool and adding appropriate chemicals to maintain the correct levels
– Skimming large debris (such as leaves) to help your filters work correctly
– Vacuuming your pool to remove tiny debris
– Cleaning your skimmer and pump baskets
– Maintaining the correct water levels
– Keeping the area around the pool clean
Without these happening on a regular basis, your equipment can deteriorate rapidly.
Additionally, there are other, more periodic maintenance tasks to perform on equipment. You'll probably also need your pool to be opened and closed each year by a professional.
To avoid resentment and inconvenience, it's also a really good idea to discuss in advance who is going to be responsible for the various maintenance tasks and whether you require professional help. Having an outside person, paid or otherwise, who can help during family vacation time is also essential.
7) Understand Ongoing Expenditure
With the high initial cost of a pool, you could be forgiven for thinking that there will be little to worry about once the pool is complete.
However, the ongoing costs of the pool are not insignificant.
Pool chemicals will need to be purchased regularly, and utility bills may increase noticeably during the time your pool is open. Factor into your budget the cost of replacement equipment every so often, too.
But the biggest occasional expense is the maintenance of the pool's interior finish. Vinyl liners may last about five years, and concrete will need to be repainted at similar intervals, too.
Finally, you need to budget for the opening and closing of your pool each season as well.
It's certainly wise to be sure of the financial commitments you will need to make in the future to avoid nasty surprises later down the line. With this in mind, research thoroughly the costs of the above in your locality.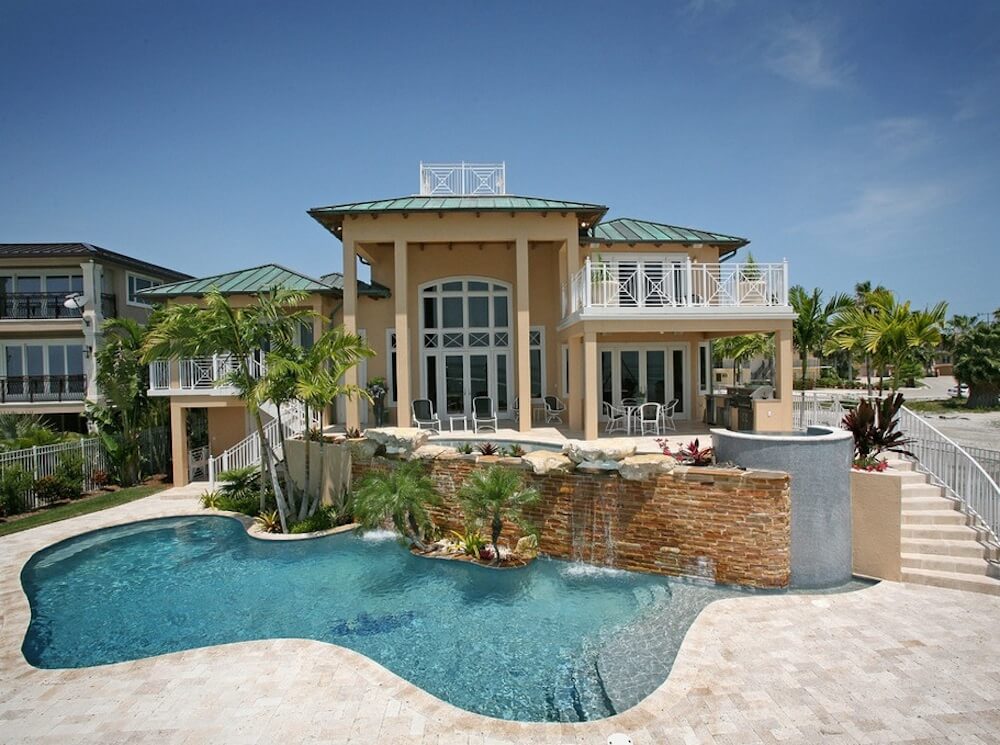 8) Ensure the Safety of Children, Pets and Wildlife
This is of paramount importance.
Be aware that, even if you don't have children or pets yourself, you need to ensure your pool is absolutely fully enclosed and can consistently prevent children, wildlife or pets from wandering into the vicinity of your pool.
There are a number of pool safety products on the market that may give you greater peace of mind, such as water alarms and safety covers.
9) Check Insurance Costs
You may find having a pool raises the costs of your homeowner insurance, although not often. It's a good idea to check with your insurance agent.
10) Allow Enough Time for Construction
When summer ends, the next one can feel a long way away. Many people decide to get a pool installed for the following summer, but then do not act very quickly, feeling as if they have lots of time.
Unfortunately this is not the case. It may take months to build a pool, particularly if the winter is unusually harsh, and you may find your chosen constructor gets booked up very quickly.
The sooner you get going, the more likely your pool will be ready on time.
11) Be Certain of Your Constructor's Reputation and Commitment
Lastly, with the financial and time commitment required in pool construction, you need to be certain you'll have a good relationship with your constructor.
Before choosing a company to complete the work, it's sensible to look for recommendations from neighbors and friends. Ideally, visit their work firsthand to judge its quality.
To avoid friction with your chosen contractor, along with unpleasant surprises, be certain of what each contractor has and hasn't included in their estimate. This will make it easy to compare quotes, too.
Finally, thoroughly check out their insurance and guarantees.
Author Bio
Rachel Hennessey manages the Pools and Landscaping Division of Hennessey LLC. She also works on Tender and Pre-Qualification and brings in new business to the company's Construction, Interiors and Civils Division.