6 Tips for a Budget-Friendly Kitchen Remodel
346 views
The kitchen is arguably the most important room in the house, serving as the central space for meal prep and casual, everyday dining. If you plan on doing a lot of hosting or entertaining, you'll need a space that is not only functional but also stylish. A well organized and updated kitchen is practical and makes a beautiful home more welcoming to guests.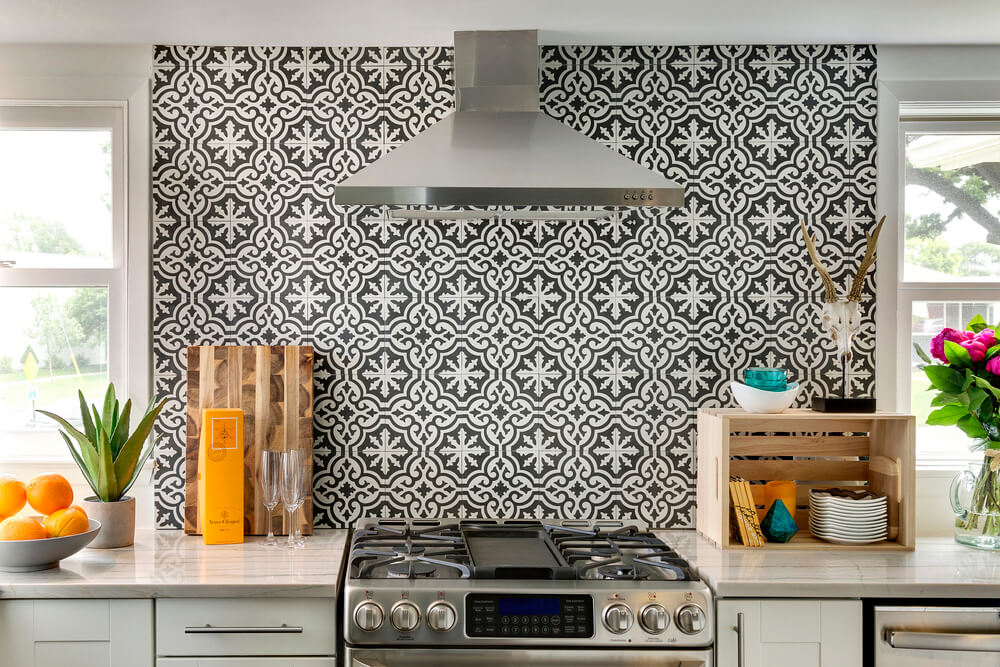 To get the most out of your kitchen, you need to remodel it to maximize all of the functions and features of your space. When balanced with your needs and wants, the result is more enjoyment from the everyday use of your kitchen. What's more, a beautiful kitchen is the heart of a home that makes guests feel welcome and comfortable. Of course, kitchen renovations can be rather pricey. If you're trying to stick to a budget, here are 6 tips for a budget-friendly kitchen remodeling project. These ideas can help you stay organized, while showing off your personal style and accentuating your home decor. You will definitely receive compliments for having a beautifully designed kitchen and there's a possibility your cooking skills might improve.
1.|  Refinish Cabinets – New Cabinet Doors and Hardware
One of the most affordable ways to upgrade a kitchen is to re-varnish or refinish cabinets. By refacing kitchen cabinets, you will save tons of money from not having to demolish your kitchen. While the average cost of a kitchen remodel that includes a new kitchen cabinet installation could be around $10,000, a DIY kitchen remodeling project could cost as little as $200 – $300 total if you're just refinishing kitchen cabinet door fronts. If you decide to hire a professional contractor to refinish the cabinets, you'll most likely spend between $900 to $3,000 in total for supplies and labor, which is still significantly more affordable than installing new kitchen cabinets.
If you don't need a new kitchen layout, a small scale kitchen remodeling project such as refinishing kitchen cabinets can be completed in a couple of weeks and can help you save a lot of time and money.
Budget Friendly Kitchen Remodel Hack: Touch up kitchen cabinets with a fresh, trendy color. Investing in a new coat of paint and cabinet refinishing instead of replacing kitchen cabinets can save serious bucks.
If this is not an option for you as your cabinets may be beyond repair, or touch up for that matter, then there are more affordable options available online that can be shipped directly to your home. With a little sweat equity, you can save some bucks by using RTA(Ready To Assemble) Cabinets from online companies such as Walcraft Cabinetry. They come flat-packed and are fairly easy for the average DIYer to assemble.  This greatly decreases the shipping costs and puts the savings in your pocket!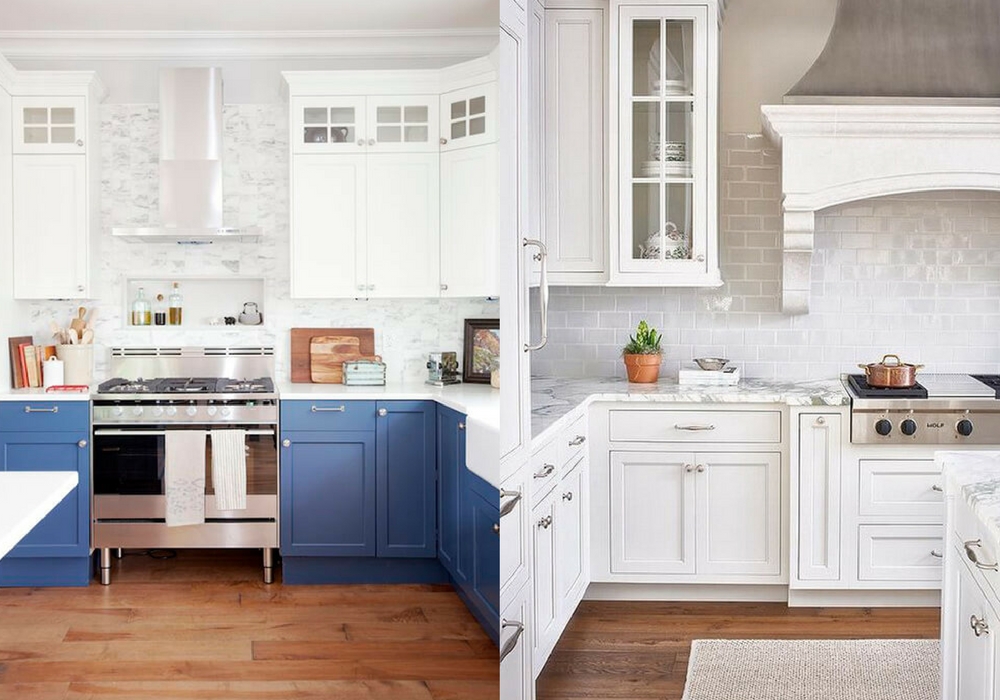 2.| New Backsplash
If you want a visual update that has many benefits, a new kitchen backsplash can be the answer. Installing a new backsplash can instantly add color, create an interesting visual element, and protect walls from splashes, spills, and stains.
Kitchen backsplash tiles are available in so many different colors, materials, and styles. You can create almost any look or decor for the kitchen. Mosaic tiles are a great way to make a statement if you want something that will stand out. Or if you want something that is more traditional, ceramic and porcelain kitchen backsplashes can look elegant and classy. If you want the durability of ceramic and porcelain tiles, but prefer a more colorful or trendy design, ceramic Cuban tiles can really make your backsplash pop. If you want just a little color (nothing too bold), there are many other options within the color spectrum.
Generally, for kitchen backsplashes, glass, ceramic, and mosaic are great options since they are durable and can be installed behind the kitchen sink, where they will be regularly exposed to water. You can also opt for a metal kitchen splashback, but keep in mind that maintenance might get a little tricky since certain metal materials can rust.
Budget Friendly Kitchen Remodel Hack: Update your kitchen wall with a beautiful backsplash that is easy to maintain and can protect the walls. It can also increase your home's value.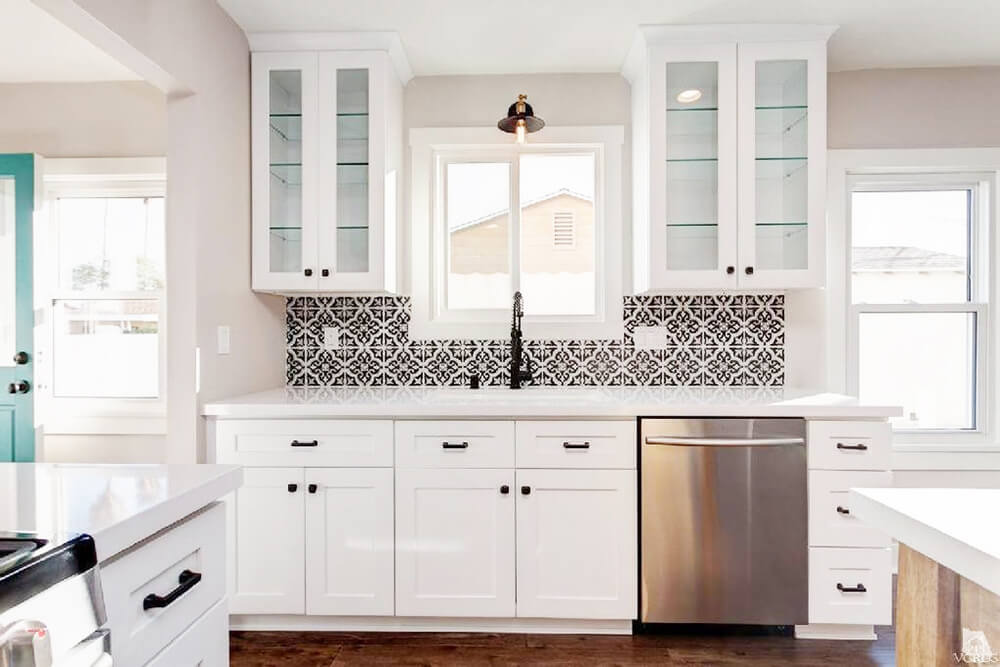 3.| Install a Buffet or Sideboard
One of the most practical kitchen renovations is the installation of a kitchen buffet or sideboard. There is no such thing as too much additional space! Having a buffet or sideboard in your kitchen or dining room is a nice touch, especially if you need more space to serve refreshments. You can also use the extra space to decorate.
Achieving a bespoke design or custom fit piece for your kitchen does not have to be expensive. A small upgrade such as a kitchen buffet or sideboard can be a nice touch and will definitely invoke a custom design feel that'll impress your guests.
Budget Friendly Kitchen Remodel Hack: If you have a small kitchen that doesn't allow space for a buffet or sideboard, consider placing a buffet or sideboard in the dining room instead. If you have a small kitchen, you can use a mobile freestanding kitchen island that can easily be rolled up next to your kitchen workspace or placed against a wall as a buffet or sideboard.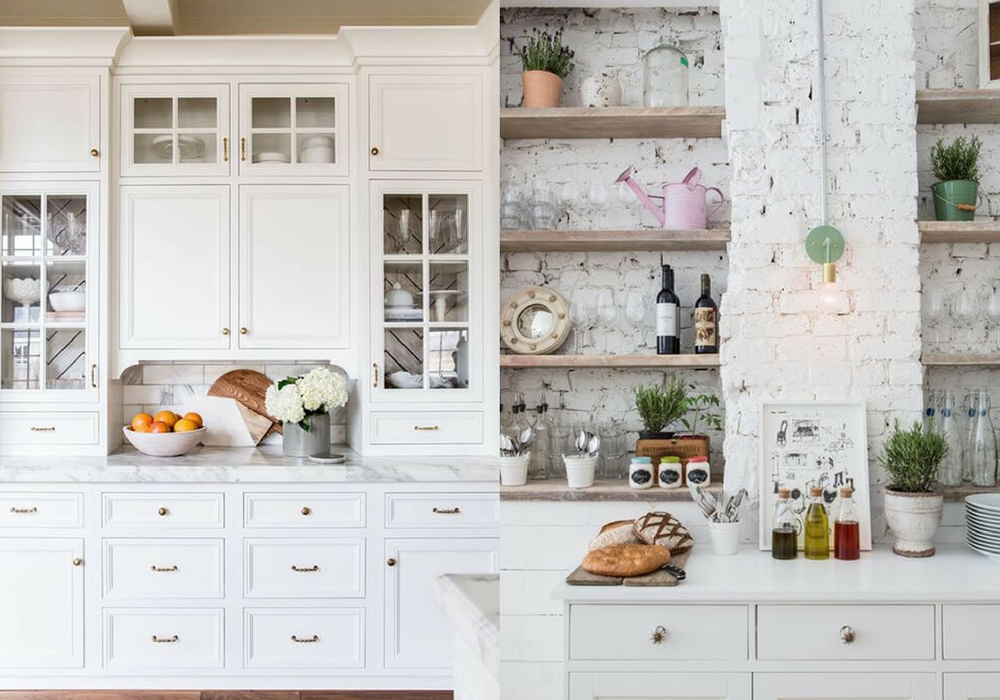 4.| Upgrade The Kitchen Sink and Faucet
For about $200 to $500, you can swap an old sink for a shiny and new sink that reflects an updated decor such as a black apron sink or a farmhouse kitchen sink. Perhaps, you want a deeper sink that'll allow you to toss in more dirty dishes without having to worry about dishes spilling out while you're entertaining. You might even want to consider looking into whether or not your existing kitchen layout can accommodate a slightly wider sink, which will give you more surface area to work with around the sink.
If replacing your kitchen sink does not fit in with your time or budget, consider a kitchen faucet upgrade instead. Go for a classic look with a beautiful Victorian-style faucet or upgrade the look with any faucet in a finish such as oil-rubbed bronze, matte black, and antique brass. If you want an updated faucet look that isn't specific to any kitchen decor, a classic chrome faucet works perfectly well for most modern kitchens.
Budget-Friendly Kitchen Remodel Hack: The average kitchen faucet costs between $150 – $350, while the average kitchen sink costs $200 – $500. Most kitchen sinks and faucets are easy enough for a DIY installation. But if you want to hire a professional contractor, you'll need to factor in time and labor costs.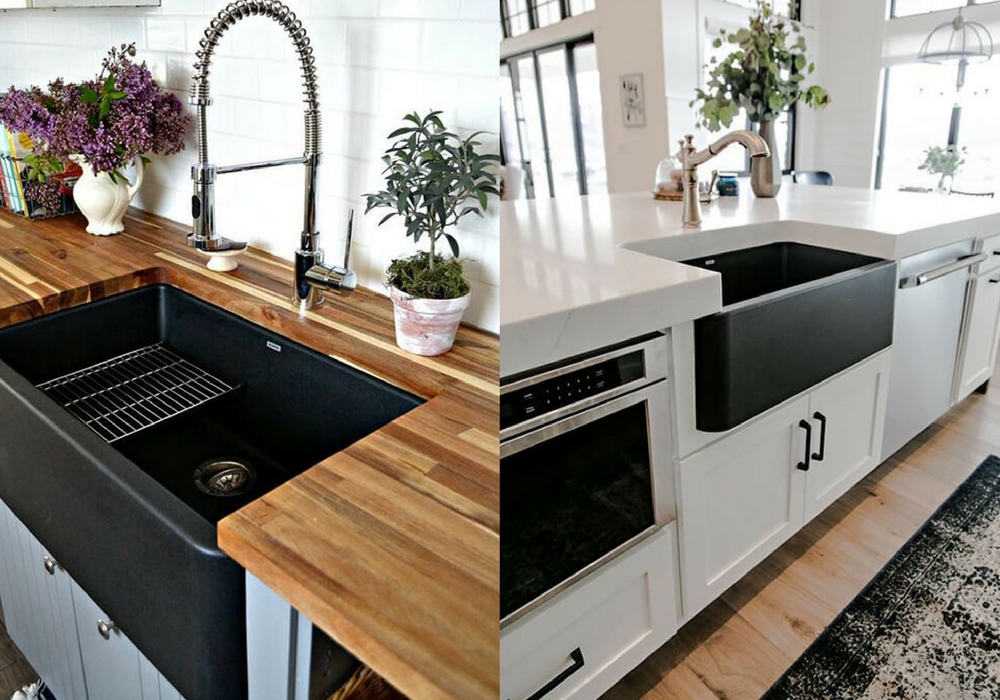 5.| Replace Worn Floors
If you have room in your budget and don't mind shelling out a bit more moolah, consider replacing a worn kitchen floor with beautiful, new kitchen floor tiles. While tiles can get expensive, upgrading to kitchen floor tiles could be a smart investment since tiles will last a long time, are fairly affordable and easy to maintain.
If you have a small kitchen, installing a new floor shouldn't cost too much time or money. However, if you have a bigger kitchen, you'll need to consider not only the cost for the materials you'll need to cover a larger area, but also the increase in time and labor to complete the remodeling project. If you hire a professional contractor instead of going the DIY route, that'll automatically increase your expenses.
If you decide to keep your kitchen floors or push the floor remodeling for later, you can protect your floors and instantly get an upgraded kitchen look with the careful selection and placement of a beautiful textile piece such as a runner. Some trendy designs for textiles are distressed or antique looks and geometric patterns. You can find rugs for the kitchen in many styles and designs including Oriental rugs (Turkish and Persian kilims or rugs) and natural fiber or natural woven rugs such as sisal rugs.
Budget Friendly Kitchen Remodel Hack: Instantly add color and upgrade your kitchen decor with a beautiful textile piece. Just be careful with any spills or messes!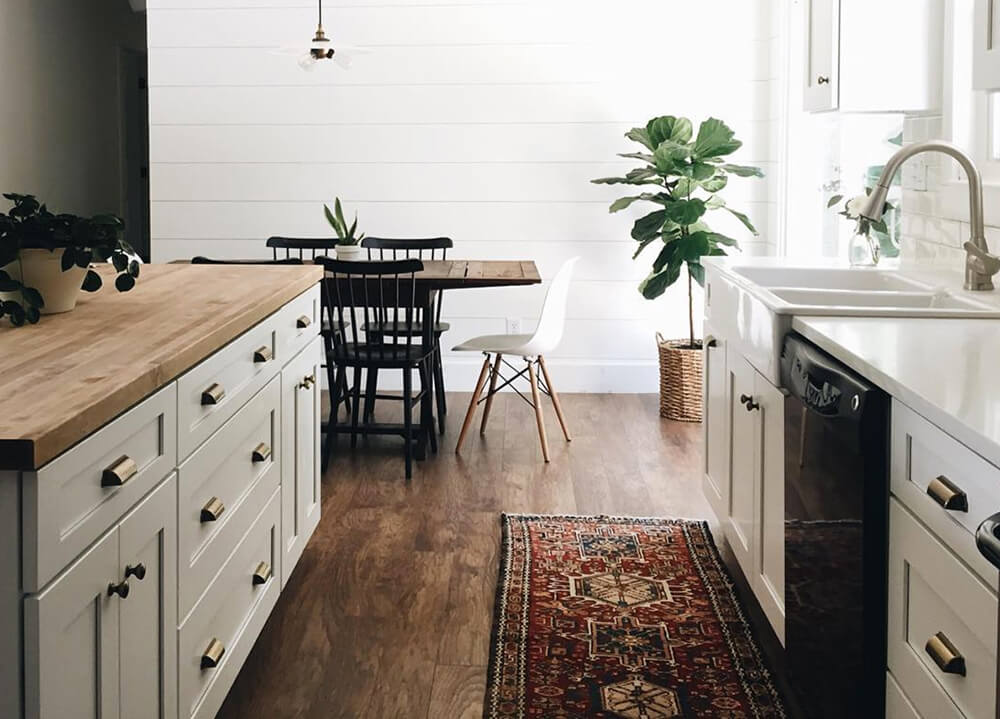 6.| Upgrade to New Appliances
Nothing can replace the feeling of having shiny and new appliances. To save money and stick to a budget, while shopping for a new refrigerator or stove, skip fancy features and look for appliances that will give you more space for organization or help make your kitchen more efficient. If you really want a high-end appliance, see if you can negotiate a reasonable price for the floor model.
Save money by shopping around and comparing appliances from different manufacturers and retailers. As long as you select appliance pieces that have the same finish, you'll be able to tie together the look of the kitchen.
Budget Friendly Kitchen Remodel Hack: Upgrading to smart appliances can help you reduce your energy and water consumption and give your kitchen a stylish, new look without having to remodel your entire kitchen.
Did you try any of these tips, yets? Let us know what you did to make your kitchen remodeling project budget friendly or suggest more tips we should add to our list!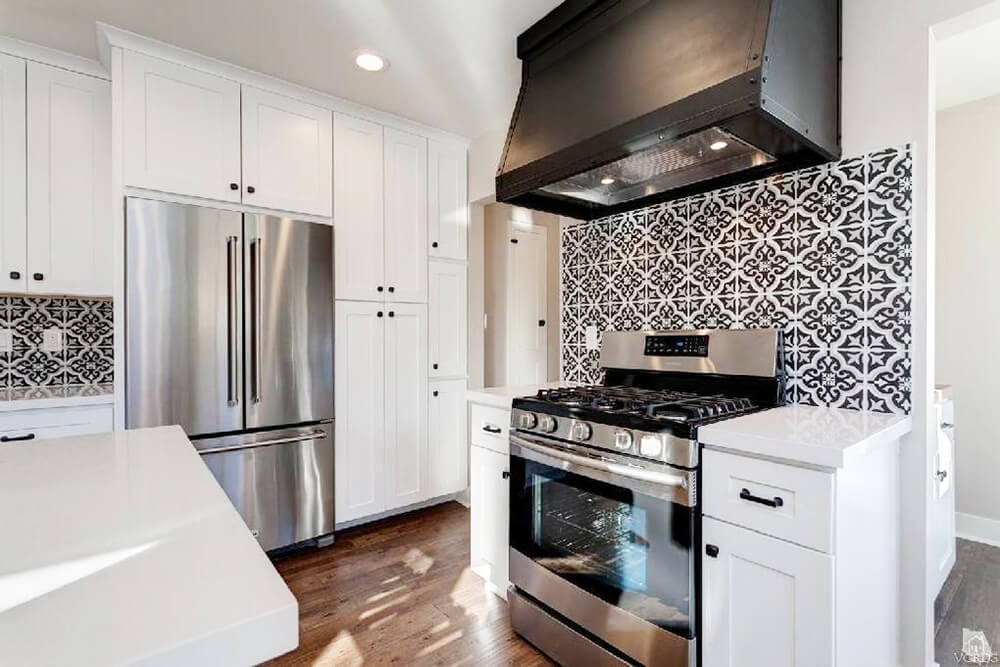 About the author:
Lucy Parker is the Resident Design Consultant at HomeDecorAZ.com. When she's not busy helping clients with interior design projects, Lucy writes blog posts related to home décor. She's also a foodie who loves traveling and enjoys movies (except horror).
Save
Save