4 Ways to Improve Your Bathroom
When it comes to home improvements, bathrooms are often forgotten about as most people choose to redecorate kitchens and living rooms before their bathrooms. Nevertheless, having a nice bathroom is important, especially when it comes to selling your home. Bathrooms, when designed properly, can become a heaven within your home. A place to relax, unwind and contemplate, a well thought out bathroom will impact your mood and your home. Have a look on our guide highlighting 4 ways to improve your bathroom to make your bathroom feel like an important part of your home.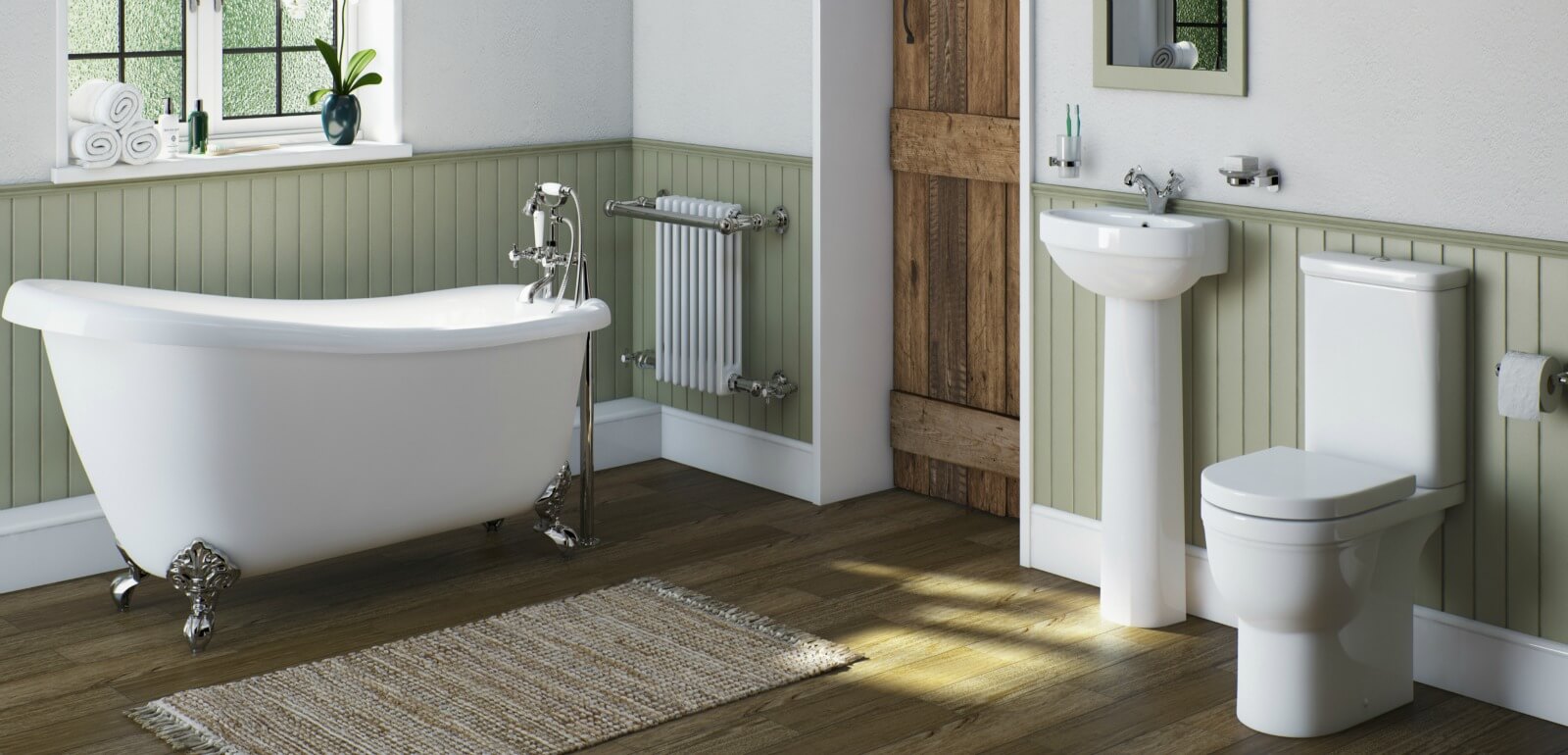 1. Atmospheric Lighting
Never underestimate the power of good lighting in a room. With the flick of a switch you can instantly change the ambience creating a different environment to spend time in. In bathrooms, good lighting is essential but often forgotten about. For bathrooms where space is a premium option, good lighting exposes every part of the room, making it feel larger and more spacious. Try adding lighting under cabinets or around mirrors to add an extra little bit of light. Create a contemporary, futuristic feel by adding coloured lights to your bath or shower. It is important to be able to vary the lighting in your bathroom to change the mood in the room so make sure you have a dimming option.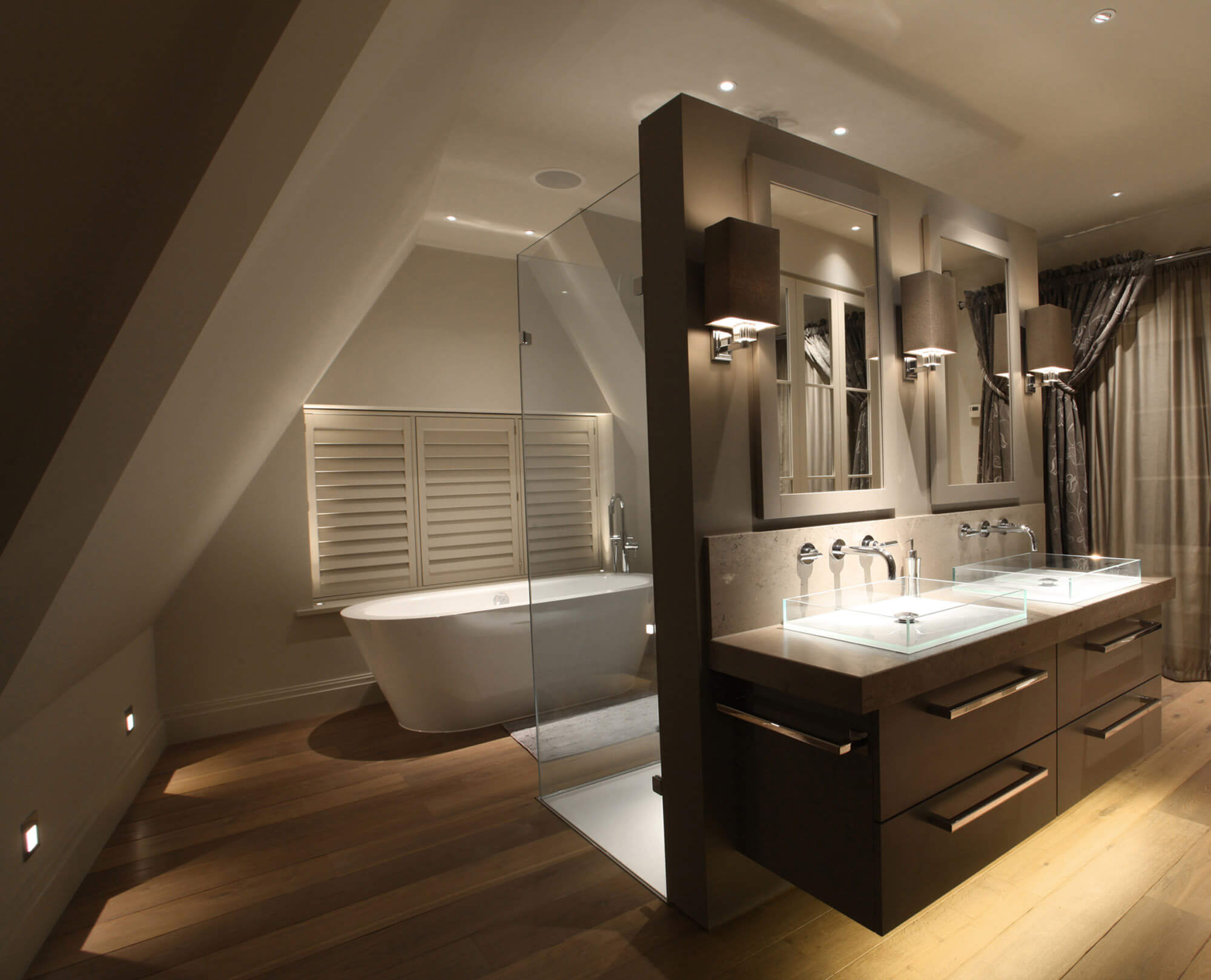 Source : johncullenlighting.com
2. Add a Luxury Shower

A necessity in any bathroom, your shower is arguably the most important appliance in your home. We use it every day so it's completely justifiable to splash out and indulge in a spa shower to add a luxurious touch to your bathroom. With a number of lavish shower heads now available on the market, you can choose the perfect one for your bathroom. From powerful rainforest affect heads, designed to emulate the free flowing nature of a tropical waterfall to stylish, frameless heads, there is something for all types of bathroom interiors.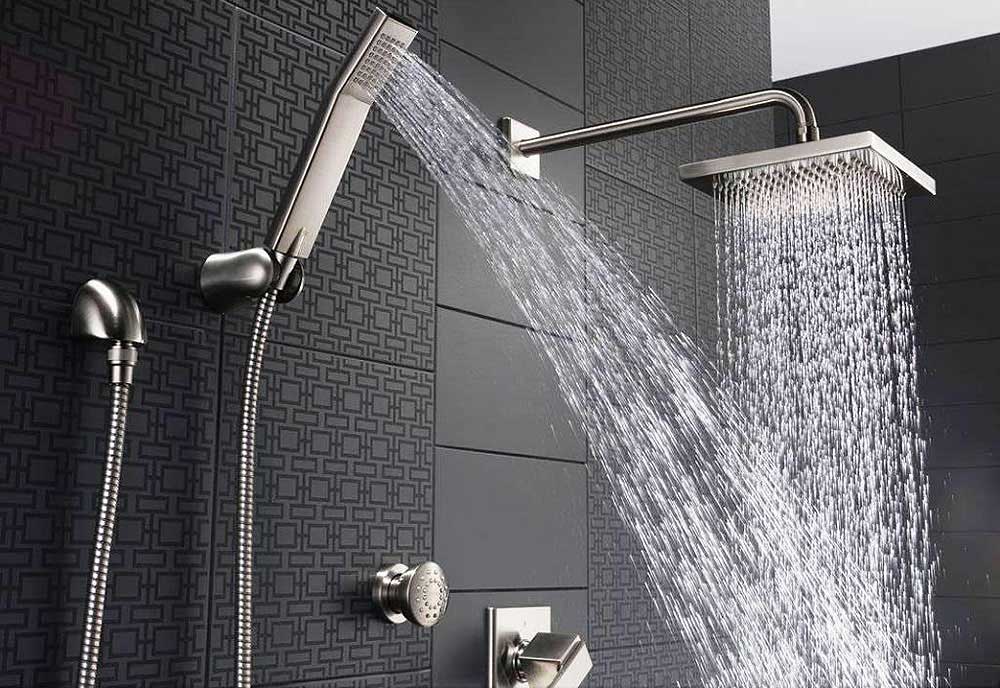 Source : polarishomedesign.com
3. Accessorise
Bathrooms, no matter how luxurious or contemporary they look, can often seem sterile, lacking a personal touch. Like any room in your home, it is important to personalise your bathroom and add your own style to the room. This is easily done with just a few simple accessories. Add a potted plant or bouquet of flowers to the windowsill to add a touch of colour to the room. Not only will they brighten up your bathroom, flowers are also proven to enhance a person mood as well as purify the air. Artwork is also a great way to add your own personal flair to your bathroom. Paintings of beaches or the ocean work well in bathrooms, fitting in with aquatic feel of most bathrooms or add a portrait of a Buddha to enhance the feeling of Zen in the room.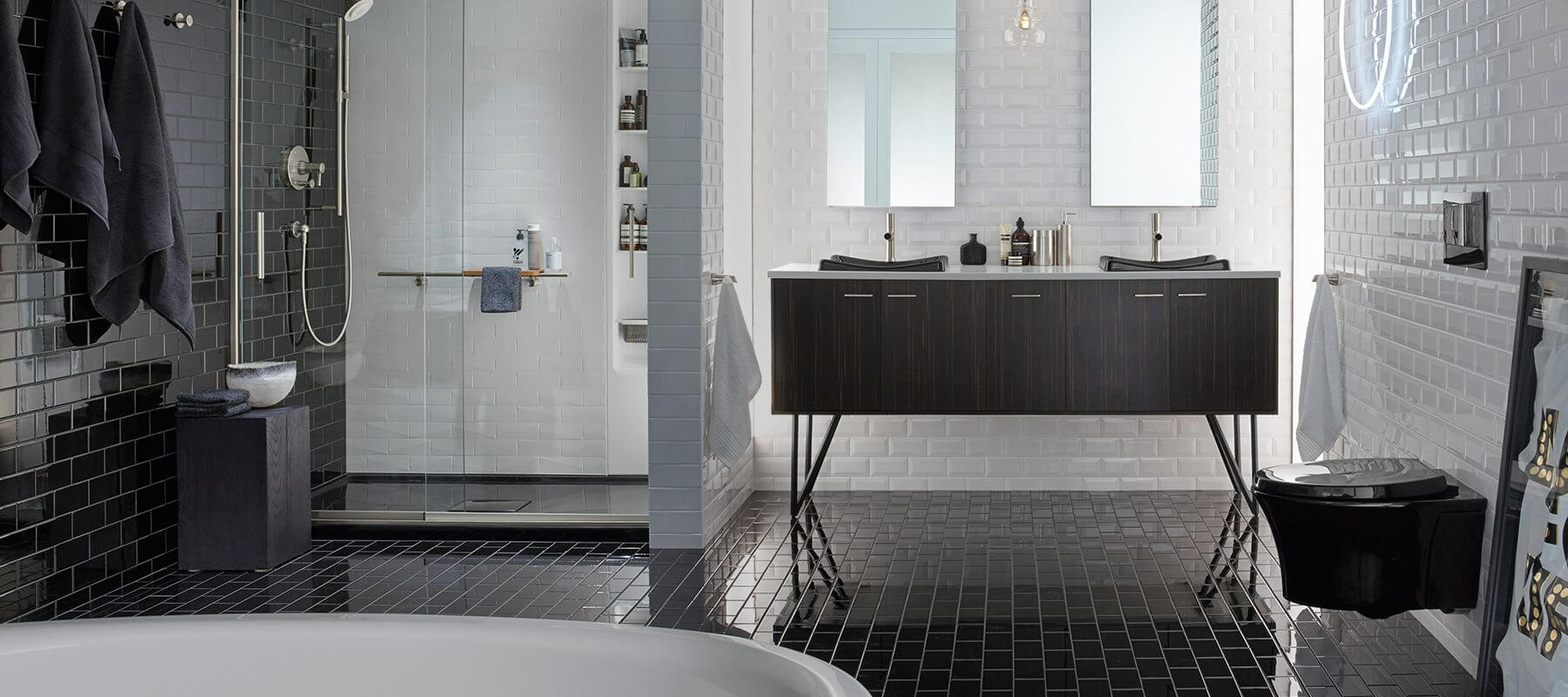 Source : kohler.scene7.com
4. Designer Towel Rails
Often bland and boring looking, towel rails are usually deemed a practical necessity for a bathroom. This may have been the case 30 years ago but following advances in both the design and technical aspects of radiators, heated towel rails are now a stylish and practical accessory for your bathroom. Take a look at the selection from Trade Radiators who are renowned for their stylish selection of heated towel rails which complement all styles of interior from traditional to designer and everything in between. A trendy heated towel rail really makes a statement as well as ensuring that your towels are always warm and ready to be used.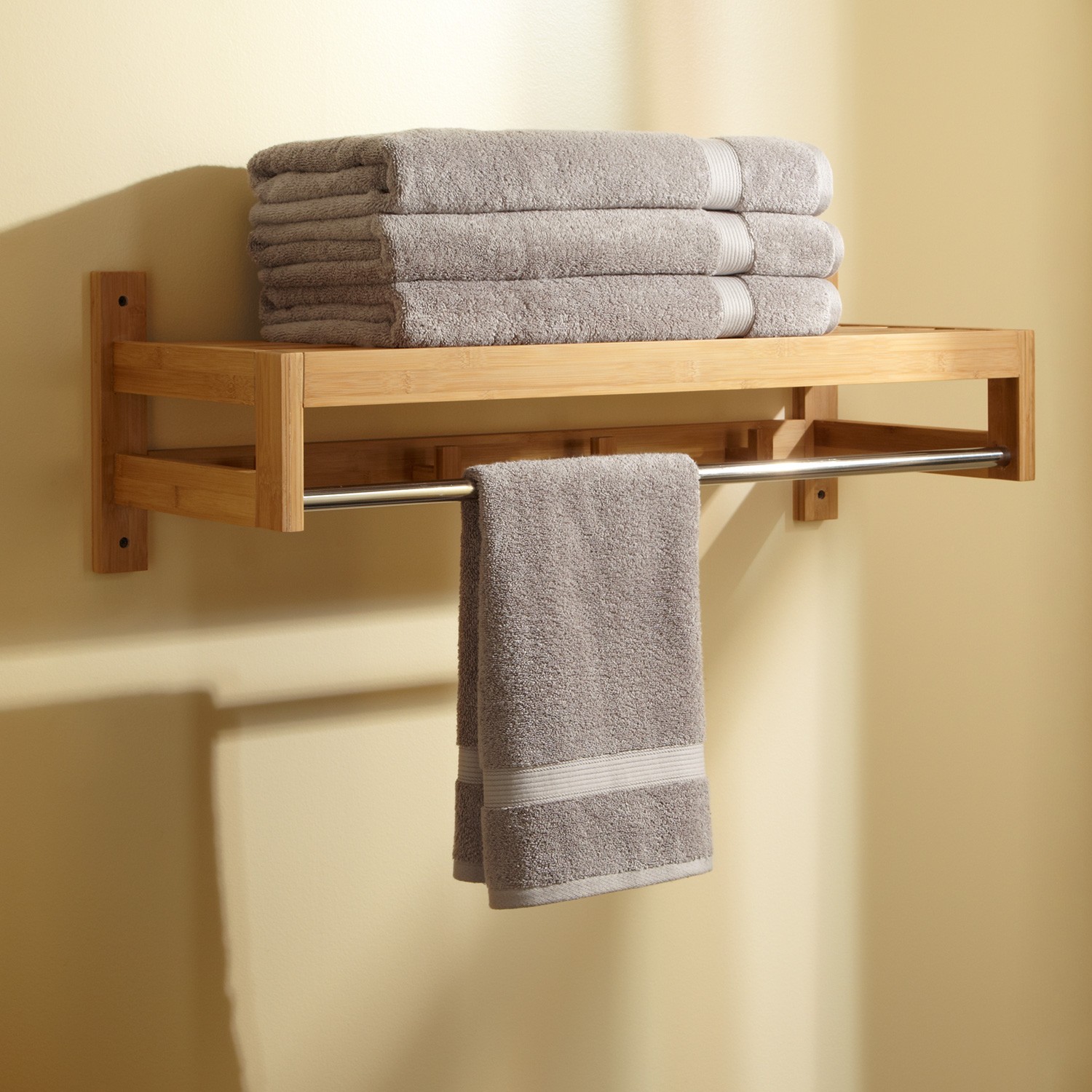 Source : pinimg.com