Interior Design Strategies to Make Your Bedroom Look Bigger
247 views
If you have a small bedroom, it can be a challenge to make it appear larger and more inviting. The good news, however, is that there are a number of tricks that you can use to give the illusion of extra space without having to spend a fortune on an extension!
Natural Light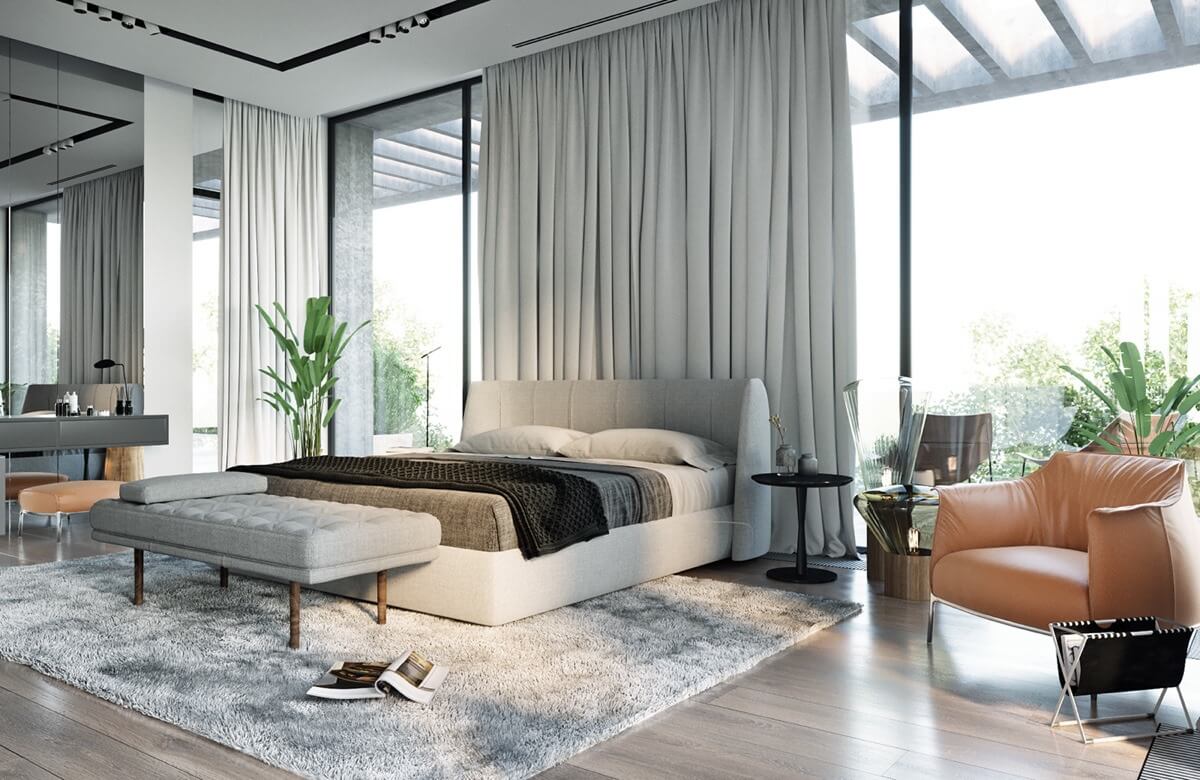 Source: roohome.com
Whenever possible, try to ensure as much natural light as possible gets into your space. This opens it up and makes it look larger and more welcoming. Make sure to keep window coverings light and airy so light can still shine through.
Declutter Your Space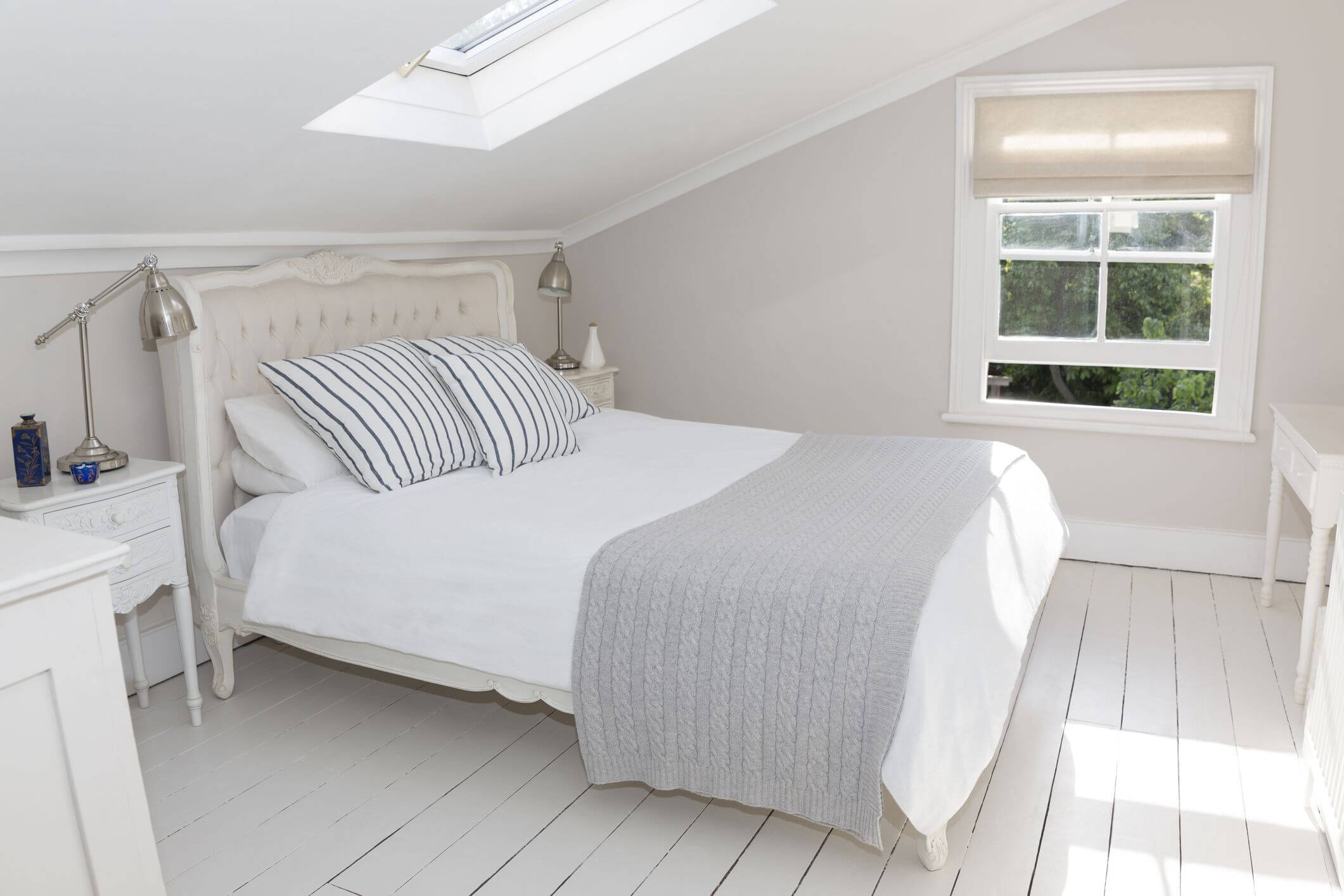 Source: fthmb.tgn.com
If your bedroom is small, there's no room for extra bits and pieces. Get rid of any clutter and only have the bare minimum out on display. Having clean, bare surfaces opens up the space instead of making it look over-crowded with all kinds of knick knacks.
Choose Light Colors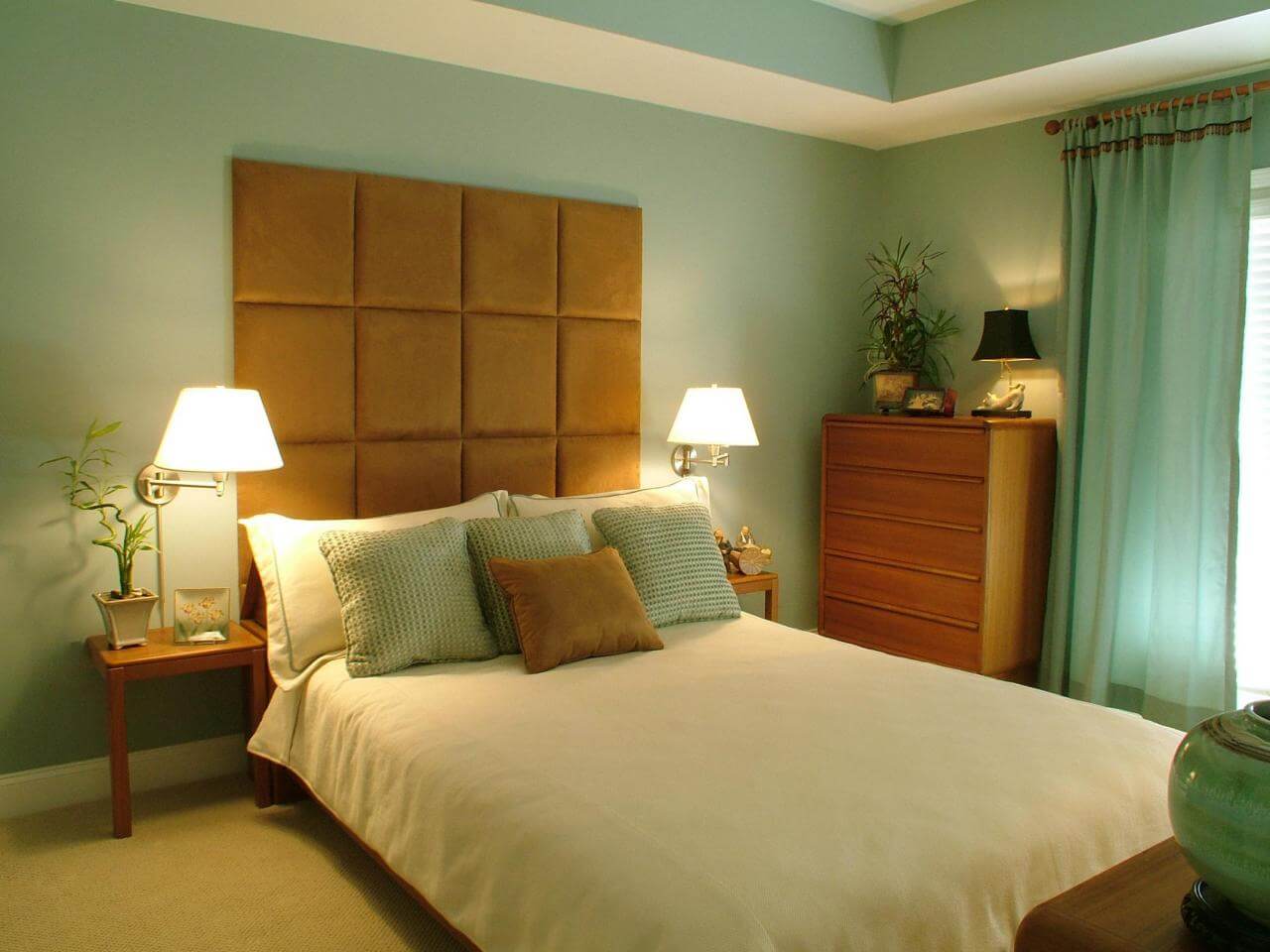 Source: gojovi.com
As a rule, light colors will make your room appear larger than it really is. Try to stick to a neutral palette of light shades such as oatmeal, beige, cream and white. For more information about the best colors to open up your space, search online. Whenever possible, consider choosing blinds, drapes and furnishings in the same color as your walls. This will give a unified appearance to your room that will make it look bigger.
Plain Color Textiles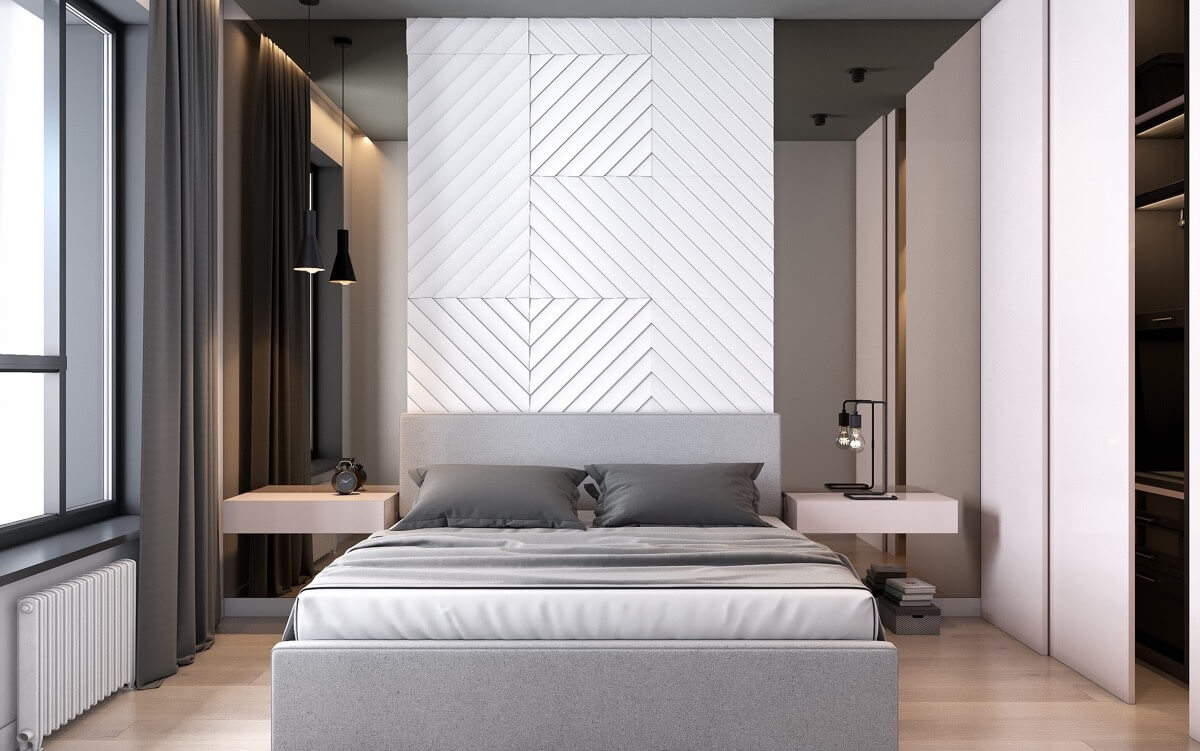 Source: mobilyagunlugu.com
Don't be tempted to use heavily patterned wallpapers or textiles. Large and bold patterns close your room in and make it appear even smaller than its already petite size. Instead, go for unified colors or, if you really want to go for a print, make it a small and unobtrusive one.
Choose Multi-Functional Furnishings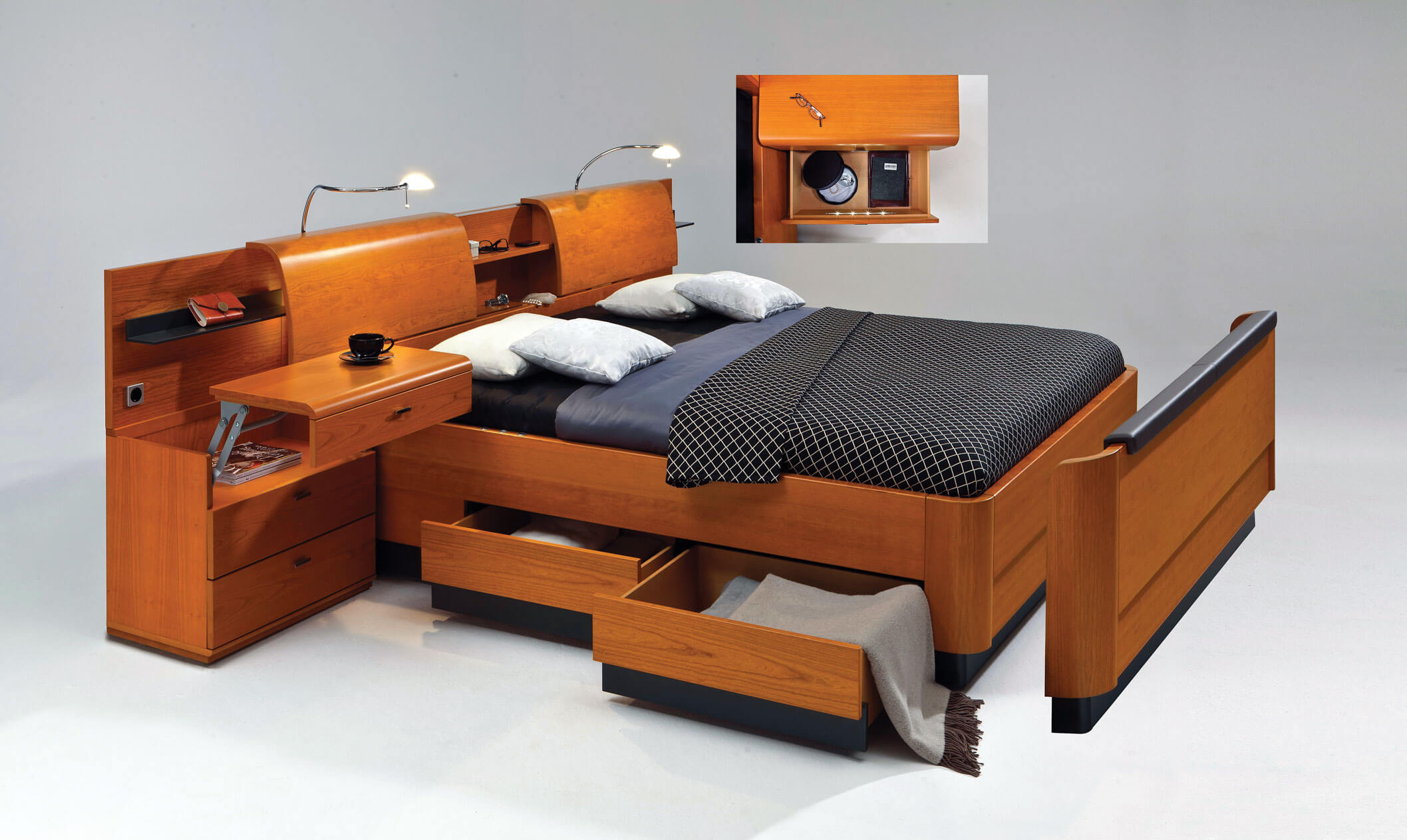 Source: fearfully-n-wonderfullymade.com
You don't want to cram too much furniture into a small bedroom as it will only look overcrowded and even smaller. Instead, think of how you can use a single piece for multiple functions. For example, an ottoman can not only be used for storage, it could also be used as a comfortable seat, and a bed with storage in the base can serve instead of a chest of drawers. Consider choosing furniture which can fold up or stack away. A fold down desk, for example, will be functional yet practical.
Use Mirrors To Your Advantage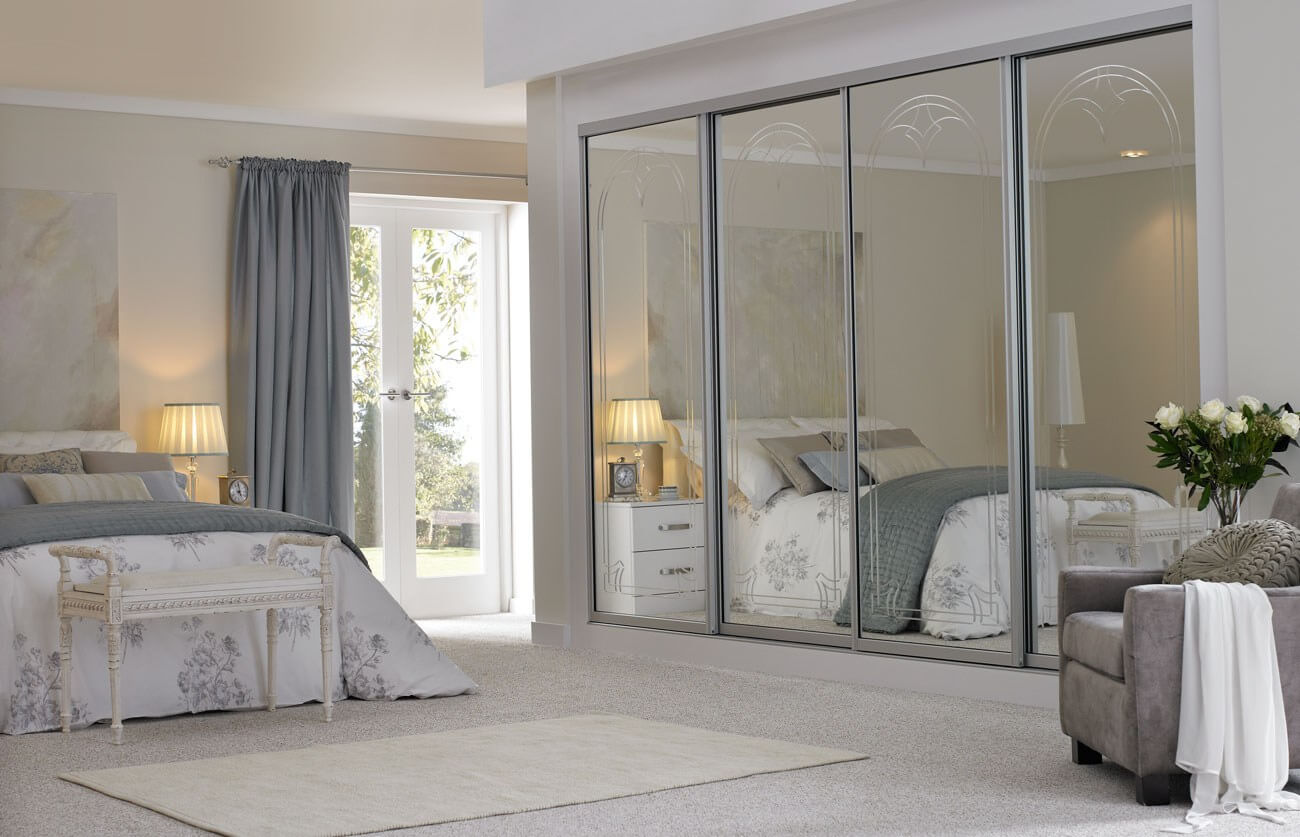 Source: pacificbedrooms.co.uk
Using floor-to-ceiling mirrors will make your room appear twice the size. Mirrored wardrobes is a really easy and multi-functional way to do this.
Paint The Ceiling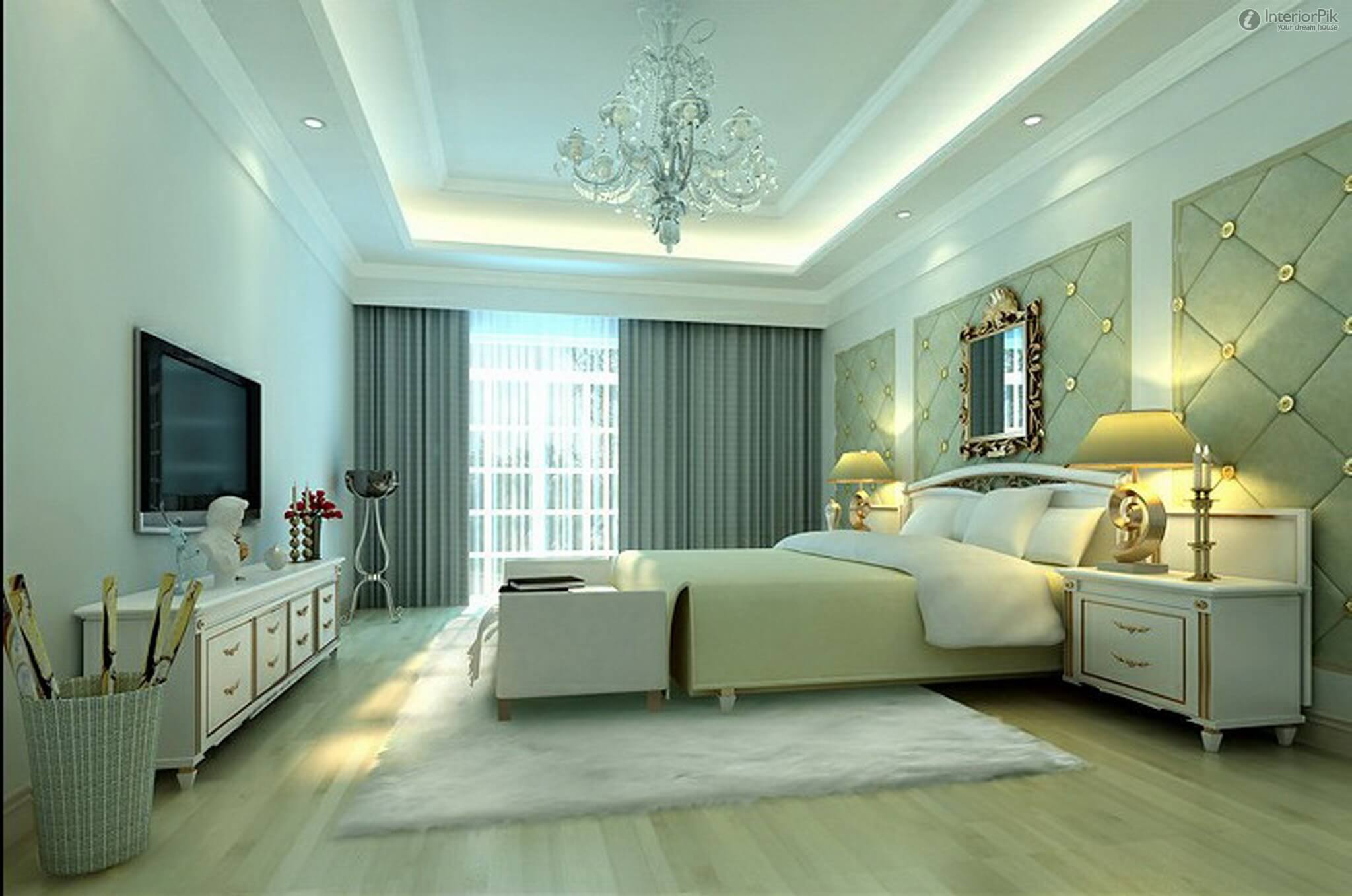 Source: clickbratislava.com
This is an odd idea, but it really works as long as you're prepared to do something a little out of the ordinary. If you paint your ceiling in a bright shade, the eye will naturally be drawn upwards, giving an illusion of a higher ceiling than you really have.
Transparent Furnishings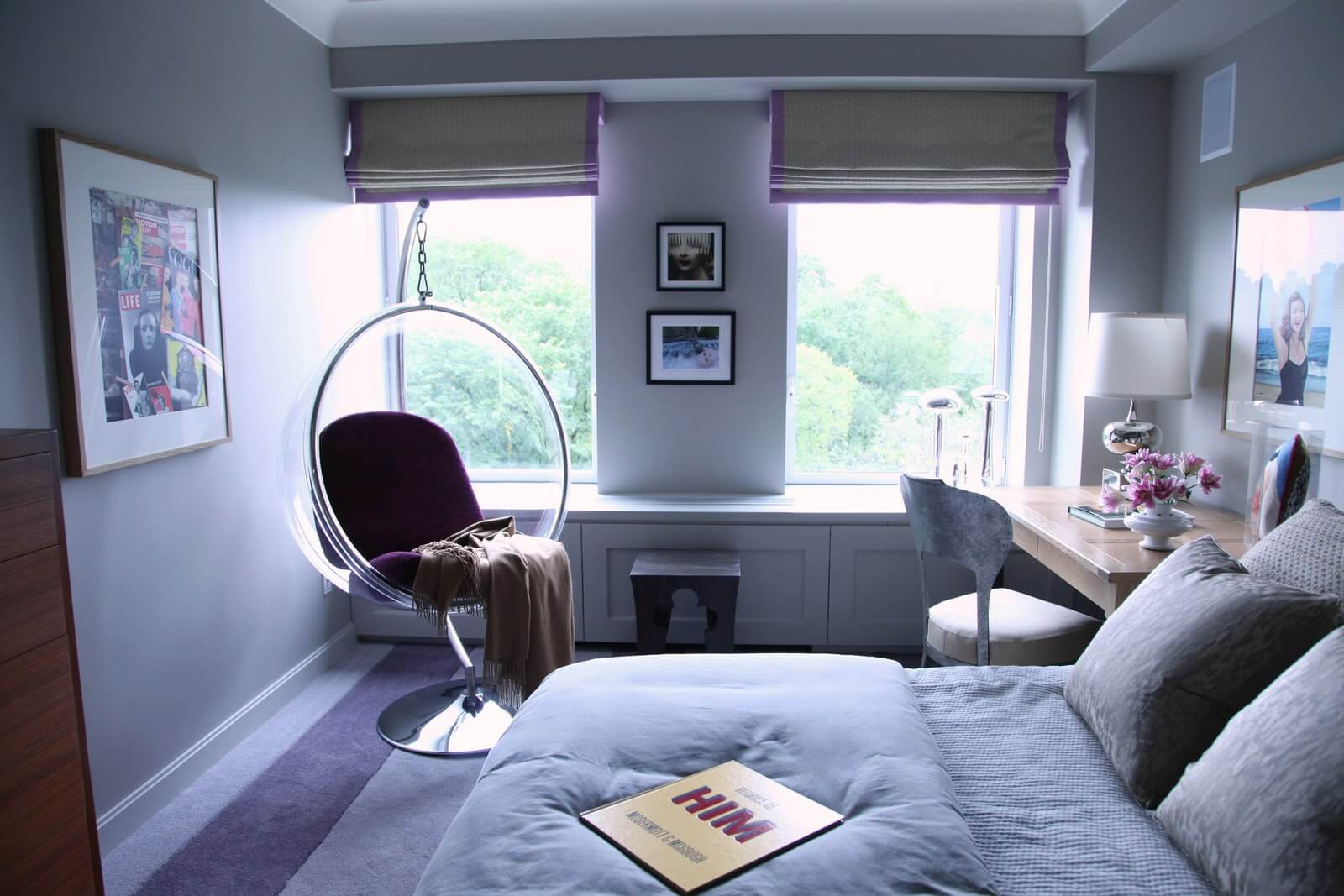 Source
Transparent furniture not only looks stylish and modern, it is also ideal in a small bedroom. This is because see-through pieces like chairs and tables fool the eyes into believing the room is more spacious than it really is.
Use Light Cleverly
Source: ae01.alicdn.com
One single overhead light fixture will draw the eyes to a single spot, making the room feel closed in and small. Instead, consider using a number of different lighting elements that will draw the eyes to different spots. Be clever with the types of light you use. You could use over-picture lighting, under shelf lighting and spots as well as traditional table lamps.
Artwork Is Your Friend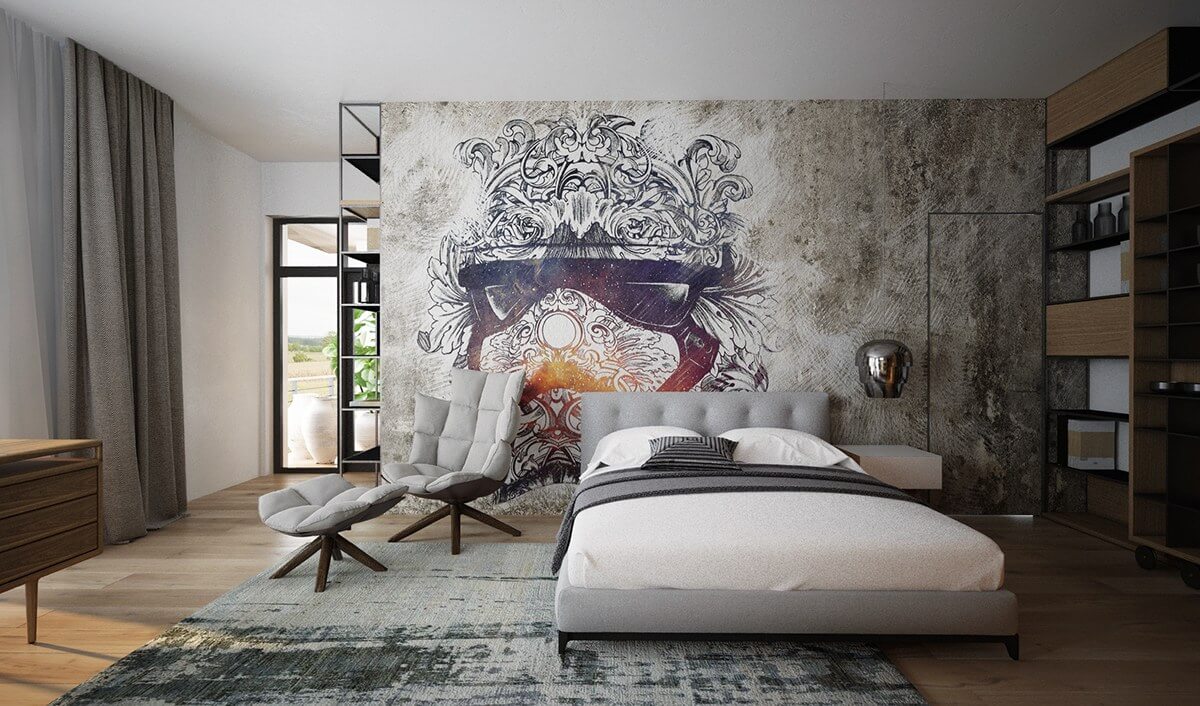 Source: cdn.home-designing.com
Even though your bedroom is small, you can still add plenty of drama with a large piece of bold artwork to give a upbeat look to your bedroom interior design. A strategically placed piece of art can trick the eye into thinking that the room is larger.
Try these top tips and you'll find that even though you have a petite bedroom, it doesn't have to feel small and restrictive. With these tricks, you'll open up your space and make your bijou bedroom feel spacious and airy.