From the Source: Making Your New House Light Up To The Display Home
As property ownership becomes more elusive in this day and age, many younger people are turning to buying land and homes off the plan. Off the plan has several distinct advantages to buying an established home, first and foremost of these is a fixed price rather than one that varies wildly from the estimate on auction day. Also, you are guaranteed a brand new abode with brand new fixtures and absolutely no wear and tear.
One thing that people comment on after moving into their new home is that sometimes it doesn't quite look like the display homes in Sydney. This is no surprise, as display homes are set up to look as beautiful as possible. Let's investigate how you can make your new house live up to what you saw on display.
Let There Be Light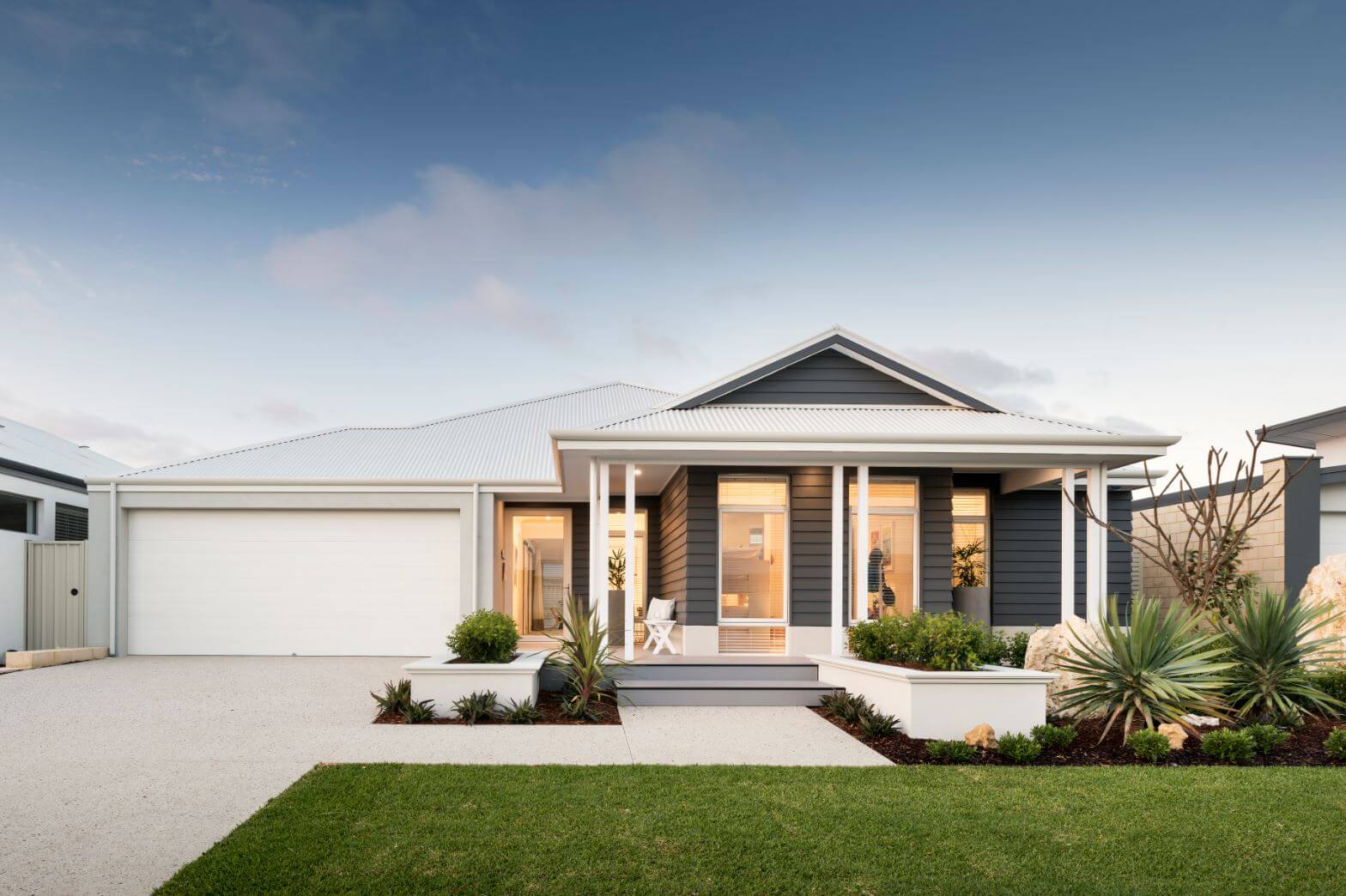 Source : peet.runway.com.au
Display homes are incredibly, and strategically, well-lit. This is to make them seem bold, bright and dazzling. Often downlights are watts above what a normal house would use, and concrete lamps are positioned about the living spaces to make the rooms seem shiny and new. You can easily replicate this feel by using bright LED downlights and globes and installing your own lamps around the place.
Here's another hot tip – place your lamps near some mirrors so that they can bounce the light around and give the impression of more space.
Keep it Clean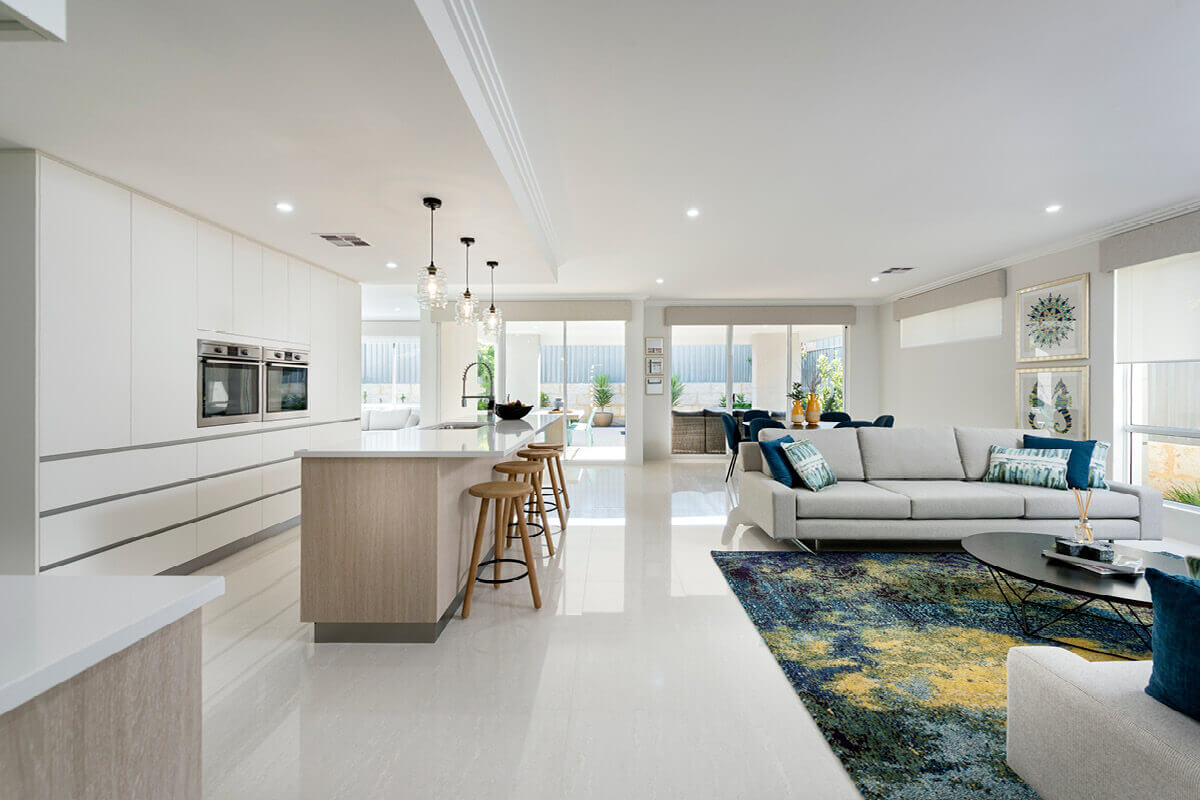 Source : bentragerhomes.com.au
Display homes are professionally cleaned with alarming regularity to keep them polished and perfect. Imagine inspecting a display home with muddy footprints and dust everywhere – you'd run for the hills, right? Right. So take some pride in your brand new place and ensure that you keep it sparkling. Nobody likes chores, but there are some things you can do to make them more bearable. If you can afford it you could hire a professional cleaner to come in once a week or fortnight to give it a once over. Remember to clean as you go while you cook too, as cooking creates a lot of mess!
A Word About the Garden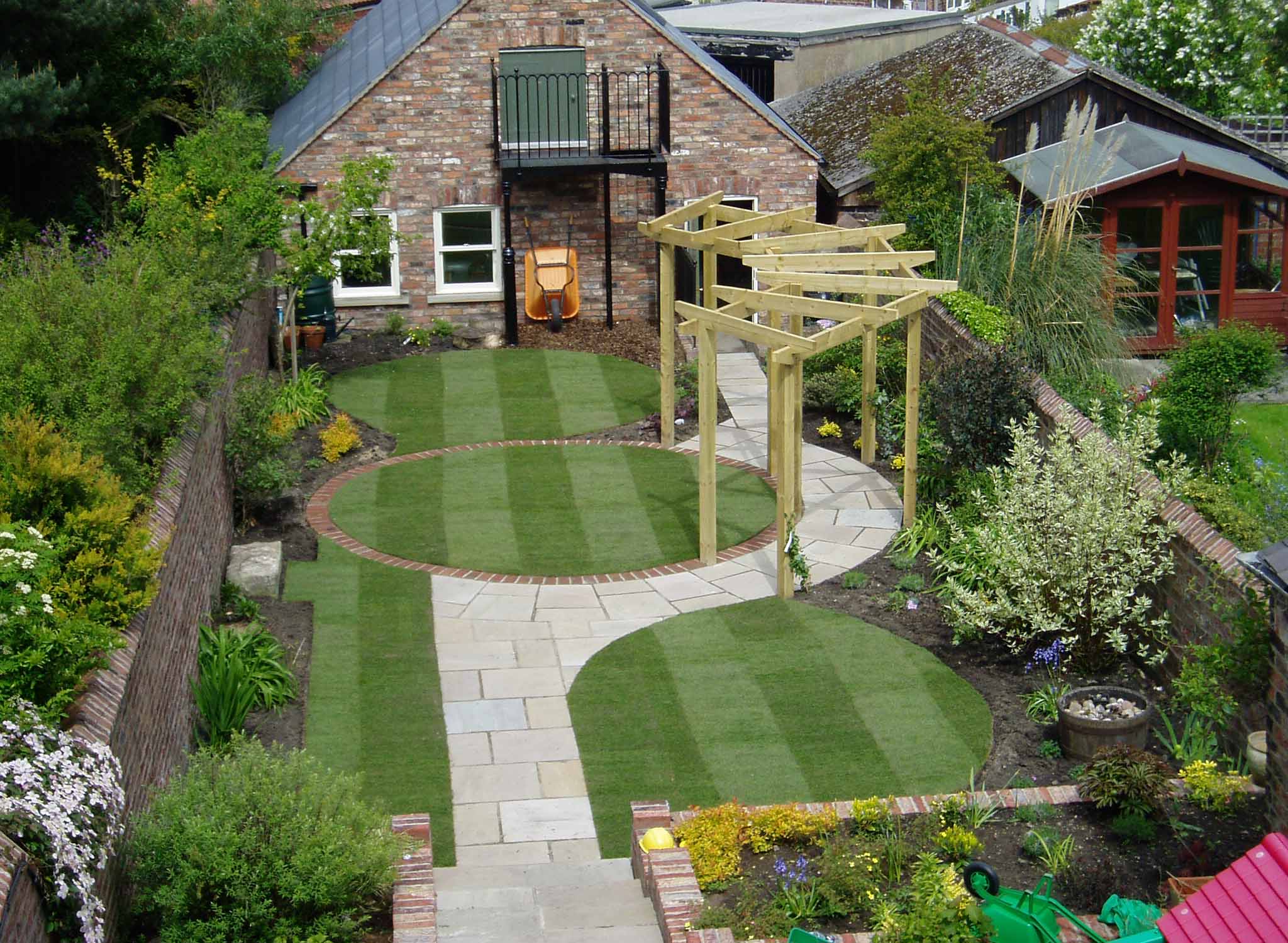 Source : catinhouse.co
The gardens of display homes have been professionally landscaped and are maintained at a high level. While your new home will come with the landscaping (make sure to check your contract if you're not sure!) the developer isn't going to throw in a free gardener for you. So, exercise that green thumb and keep your outside space as gorgeous as your inside space. Again, if you can afford it consider hiring a gardener to perform some basic maintenance once a month. It's amazing what some regular weeding and pruning can do for your garden.
About the Facade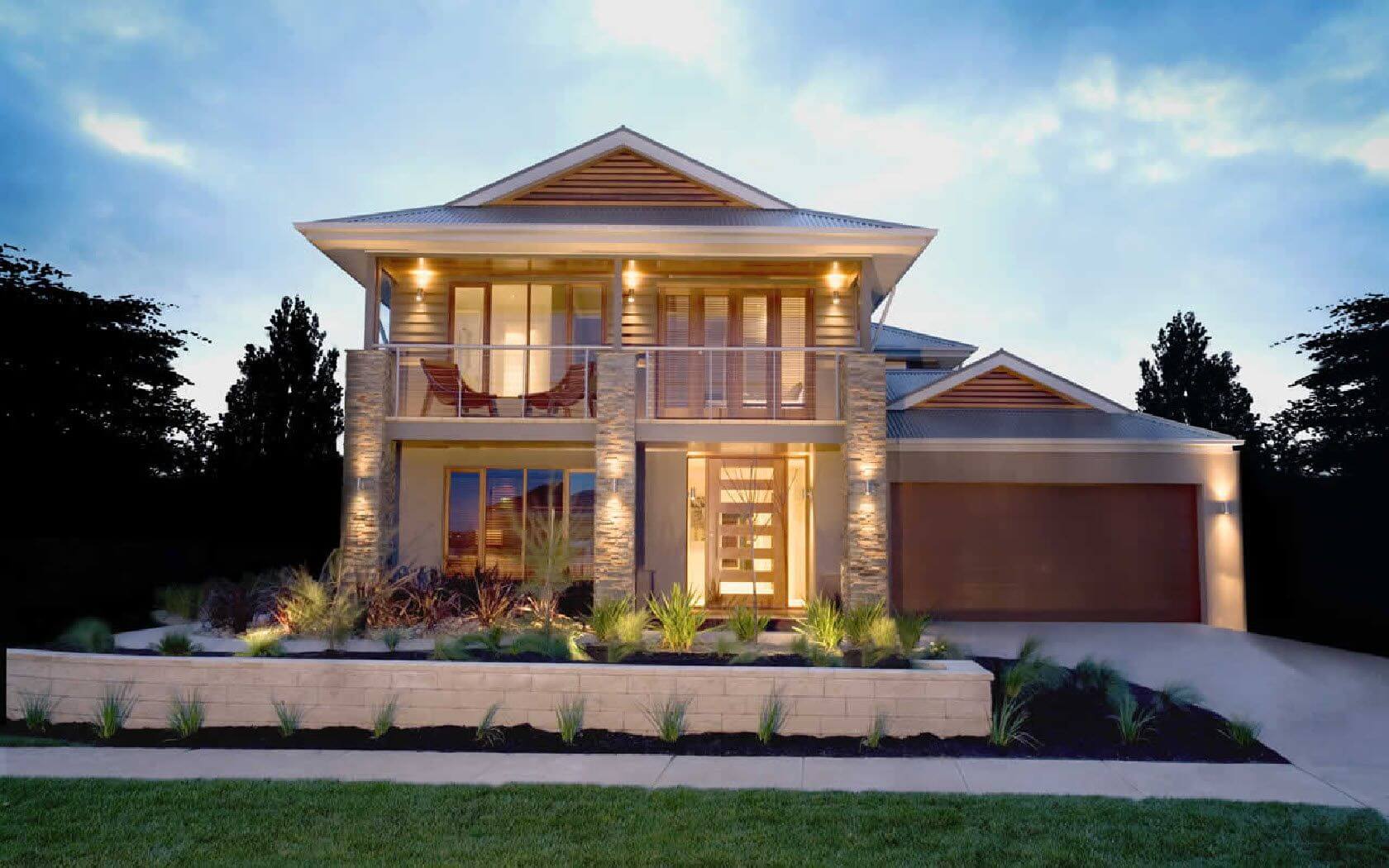 Source : i.pinimg.com
You'll also need to maintain your facade. This means painting. Luckily, this is something you'll only have to do every 5-7 years, depending on your facade. If you're the DIY type then you may enjoy this as a project. If you're not, then, like the cleaning and the gardening, there are no shortage of professional painters willing to take your custom.
Keep it Perfect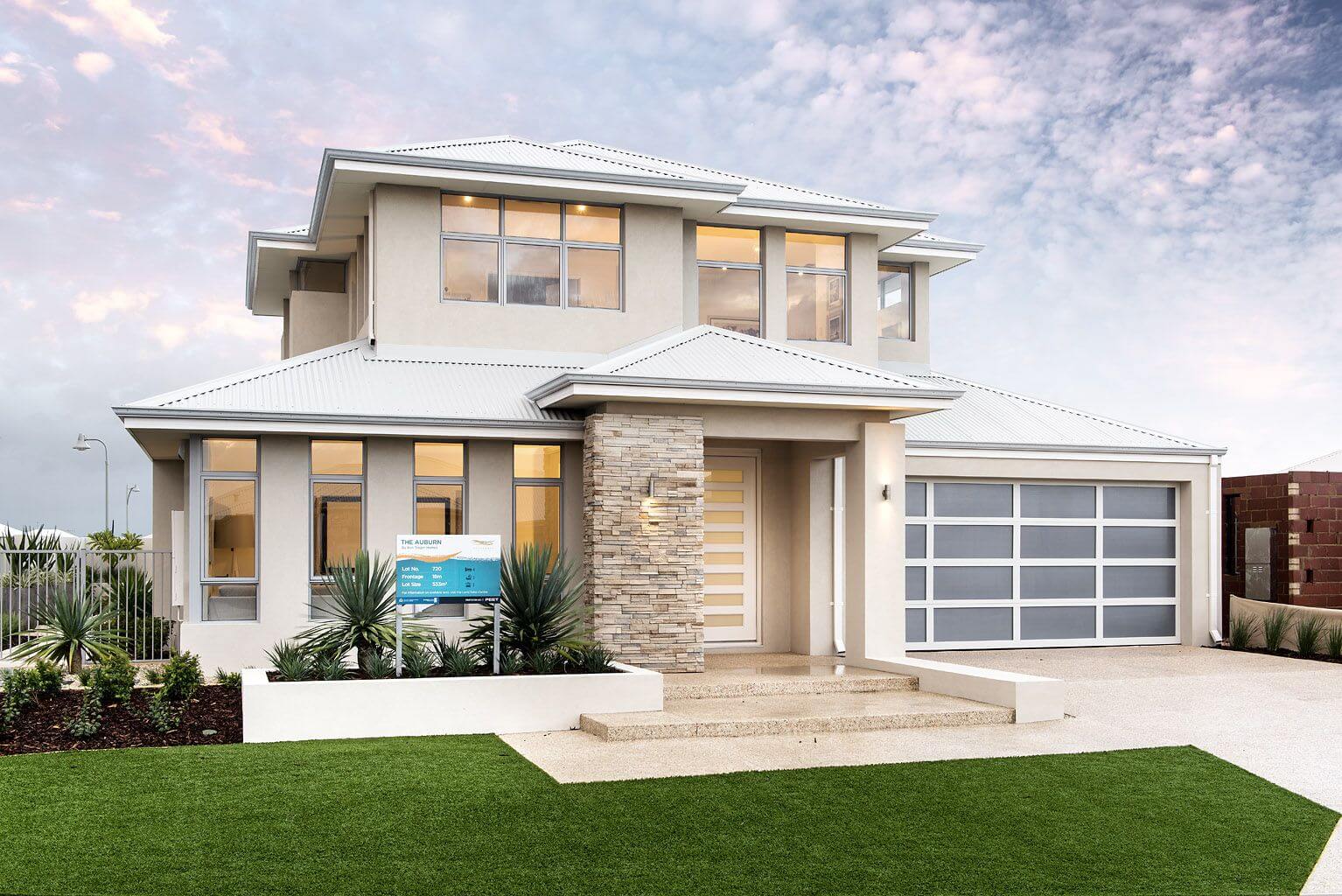 Source : i.pinimg.com
Follow the above tips to keep your new home looking exactly like the display. Make good use of your lighting, and try to keep the insides as spick and span as possible. Maintain your outdoor areas as much as your maintain your indoor spaces and ensure the facade is always kept painted. If you aren't up to doing any of these tasks yourself, hire a professional and relax. And go easy on yourself as well – sometimes display homes are so perfect that the actual home never quite matches up, and that's okay too.