Backyard Design: The Trend of 2018 To Redefine Your House
Looking to turn your backyard into an oasis, the ultimate hangout spot, or simply spruce it up to boost your home's value? If you're thinking of a backyard remodel, then now is the time to incorporate 2018's design trends while the weather is warm and sunny.
Incorporating trendy designs can enhance the beauty and appeal of your home, but there are new trends coming out every year. Luckily, this article is here to  decorating your garden and keep you on top of the emerging designs of 2018.
From the Inside Out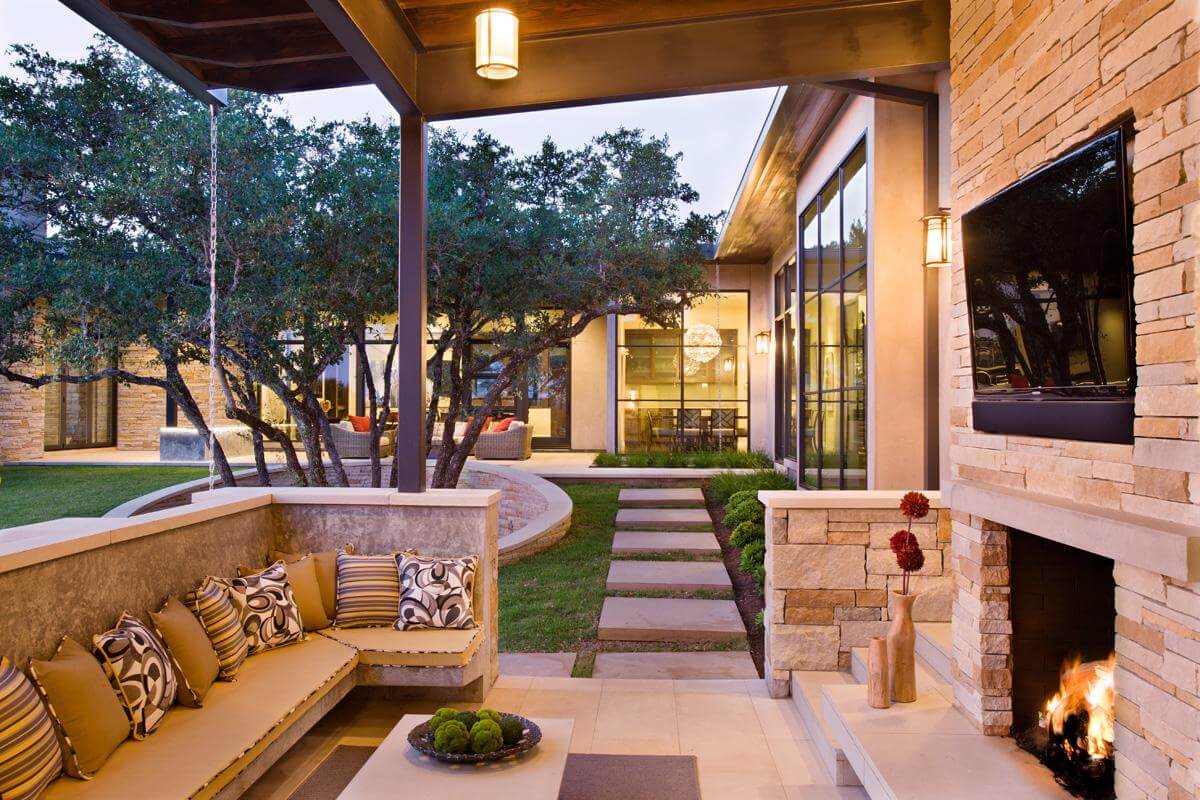 Source : eforprofit.com
Creating a seamless transition between your interior and exterior spaces continues to spearhead backyard trends in 2018. Numerous companies now create outdoor furniture designed to look more like the kind you would use indoors, allowing your back porch to share the same level of comfort as your living room.
Rugs, ottomans, throw blankets and side tables are all in this year. So, feel free to create your ultimate feng shui right outside your back door. If you've already updated your outdoor space in 2017, now is an excellent time to further enhance its aesthetic.
Incorporating Patterns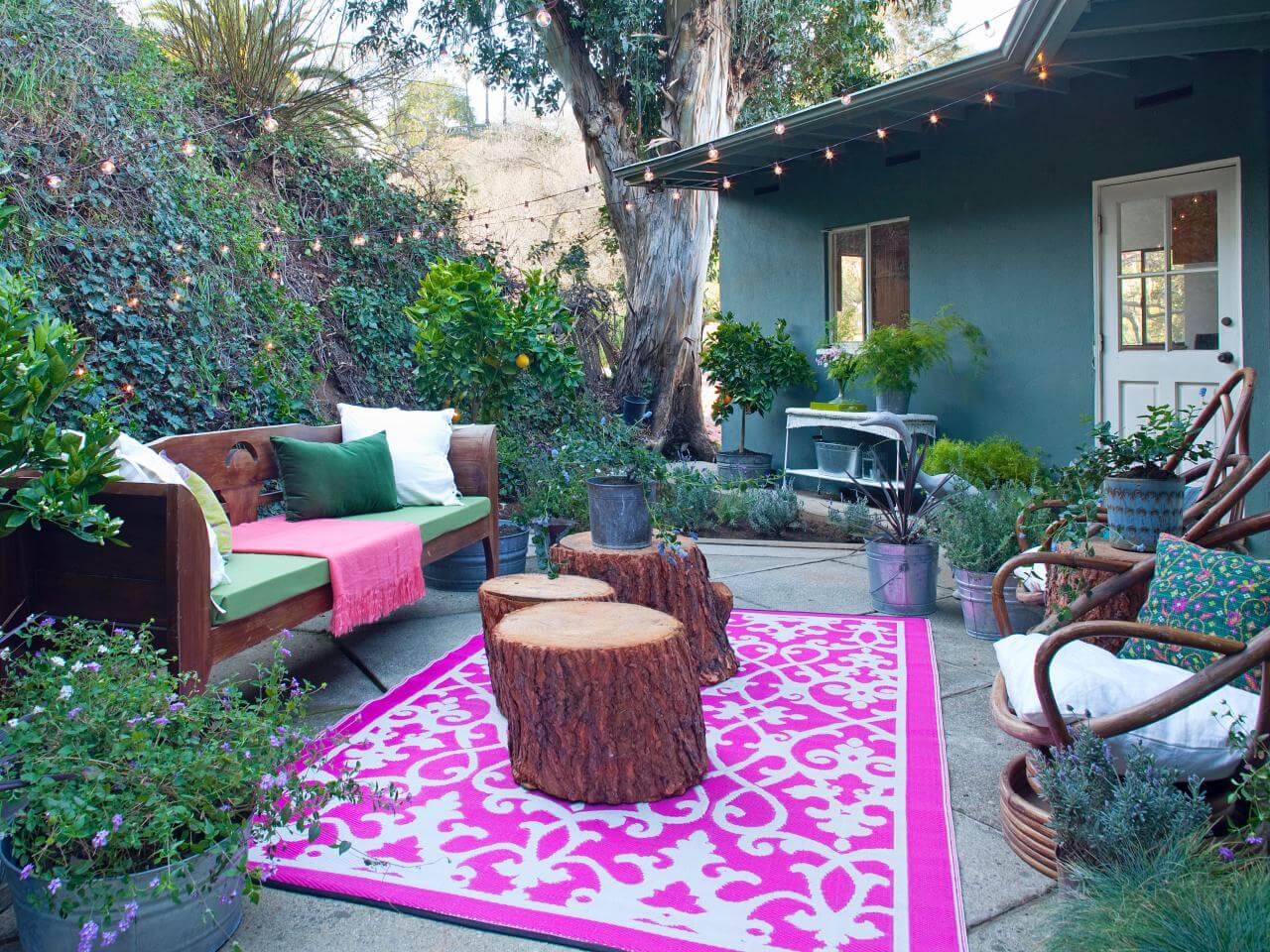 Source : hgtvhome.sndimg.com
Don't feel as though you need to stick with plain, neutral outdoor décor. The new trend is to incorporate patterns and bold cold colors into your throw pillows and rugs. This can really make your exterior pop while creating an inviting space that encourages conversation.
Blue, Just Blue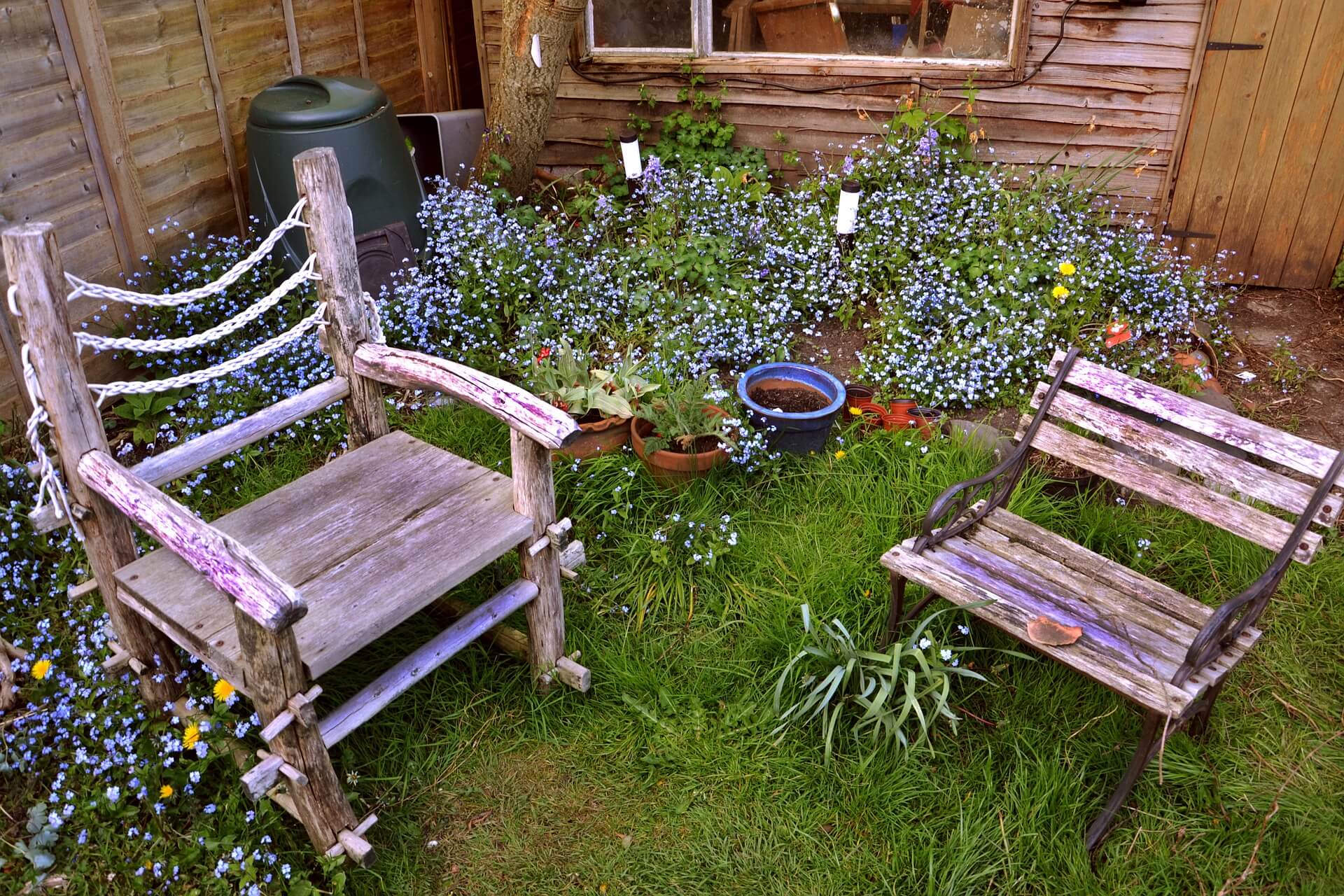 Source : i0.wp.com
Continuing the move away from neutral tones like white, tan, and beige, the middle-ground for outdoor spaces is now blue. Whether it matches your pool or the sky on a sunny day, opting for blue-colored décor livens up any patio space.
Vintage and Natural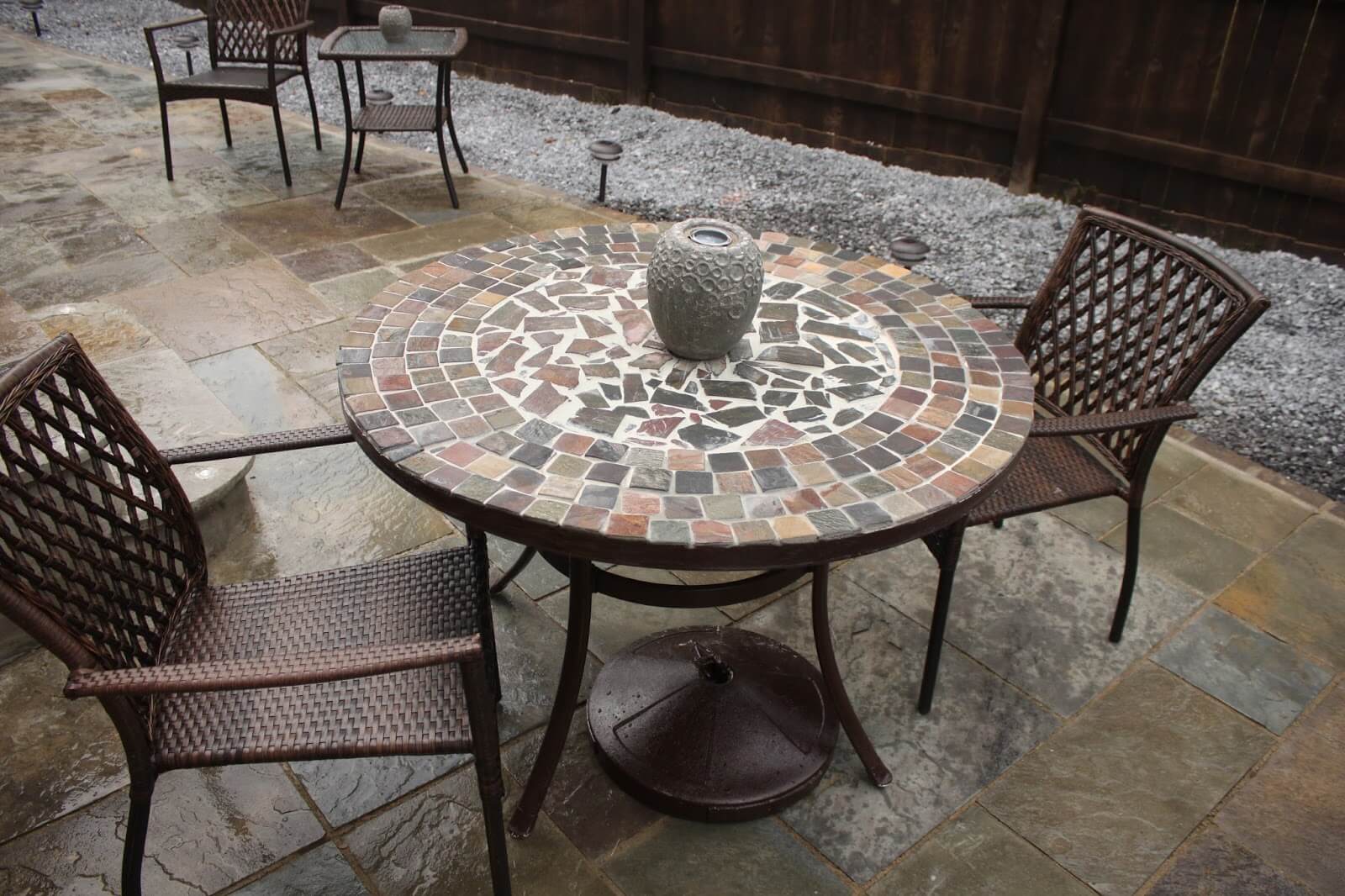 Source : darcyleadesign.com
As the summer of 2018 is well underway, one trend not going anywhere this year is vintage décor. Think mosaic tables, classically designed furniture, or anything that offers a more antiqued look. Particularly, keep your eyes peeled for lanterns. You can find styles of gas or electric lanterns in this review by Lantern & Scroll.
At the same time, adding a splash of natural looking décor helps to balance out your design elements. While 2017 saw natural elements included, 2018 looks specifically for high-quality craftsmanship.
Finding Your Zen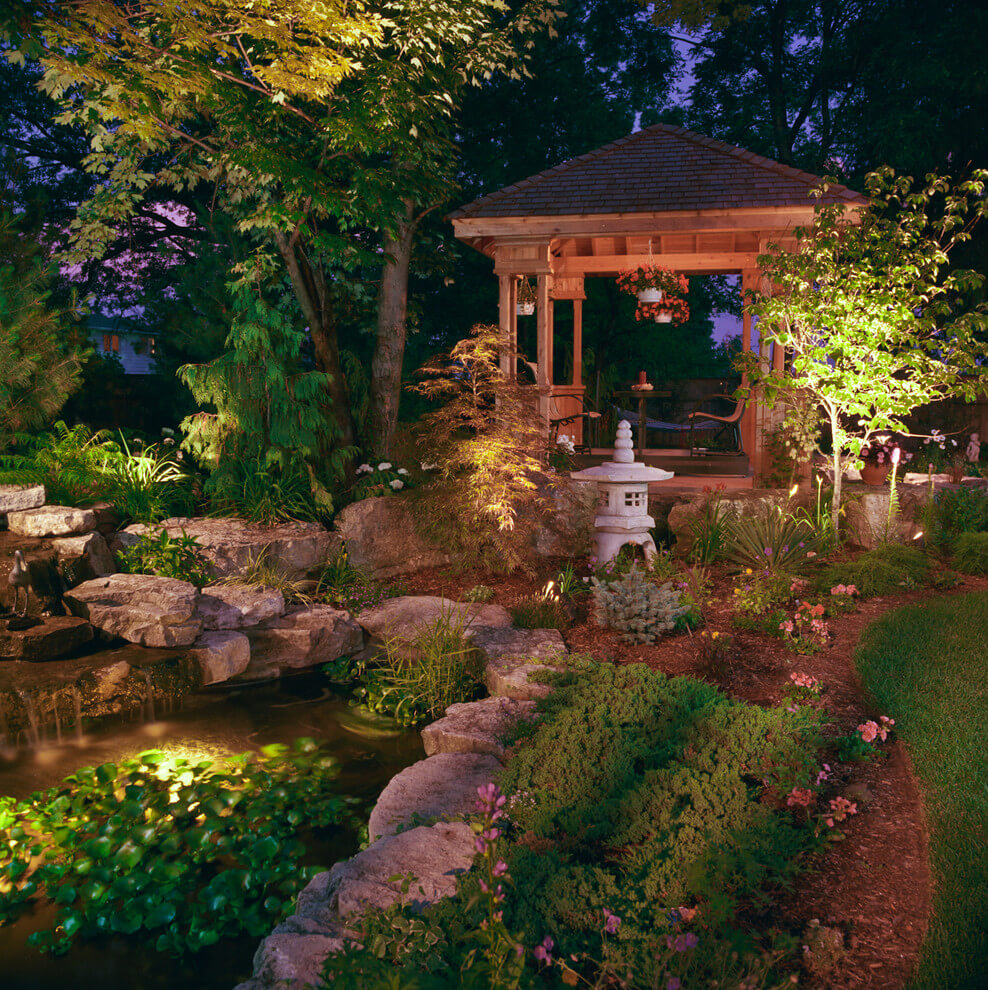 Source : digsdigs.com
Gardens are always in style, but an increasing interest in creating peaceful spaces has led to the emergent trend of Zen gardens. Succulents, running water, and stoned are all common items in these outdoor pieces, making them easy to incorporate in any landscape.
Tech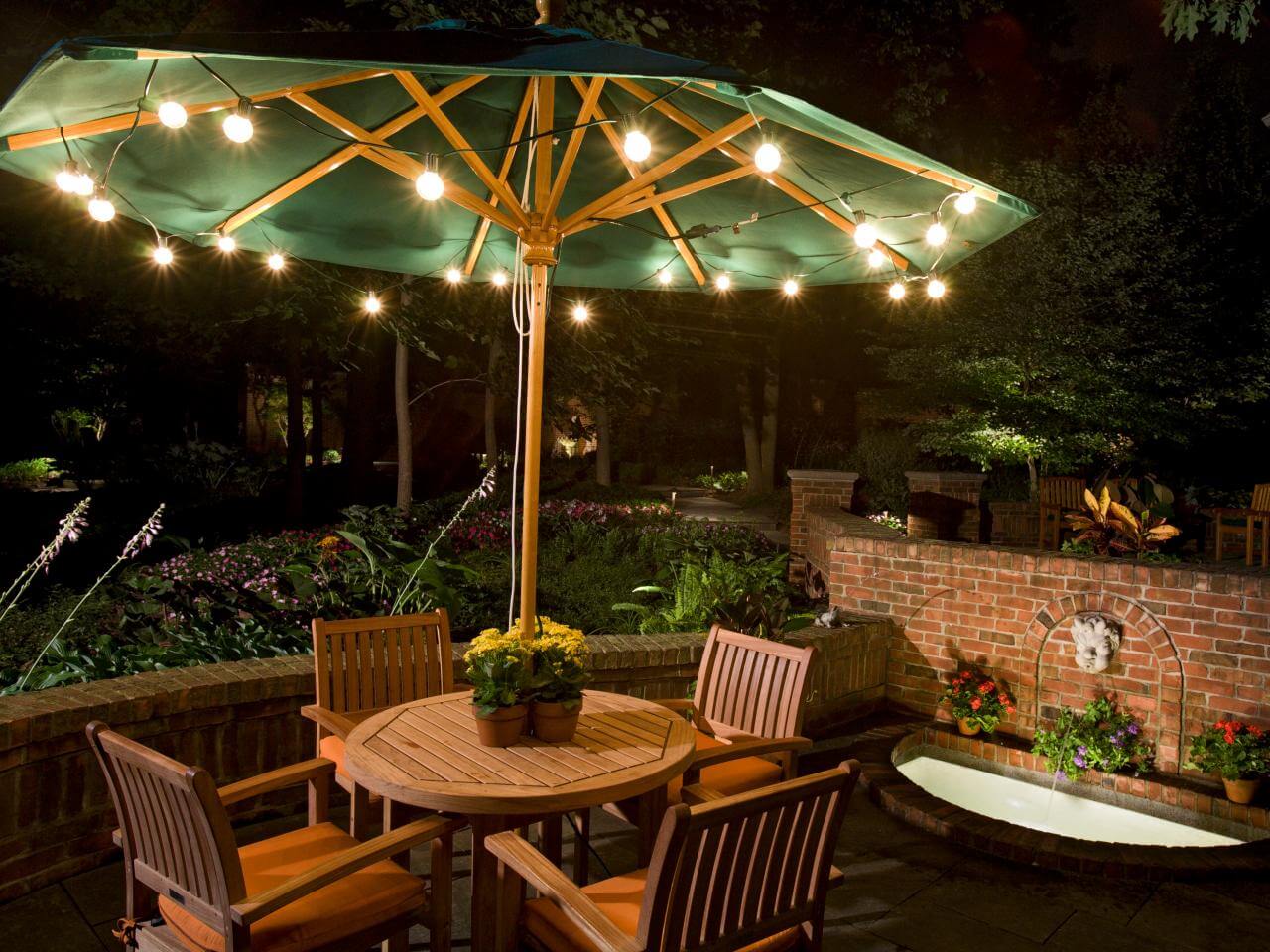 Source : hgtvhome.sndimg.com
Balancing natural elements with technology is strictly new to 2018, and not just a Bluetooth speaker next to your plants. Smart LED lightbulbs can quickly change the mood of any backyard gathering, while automated watering devices can tend to your plants for you. If you want to go big, outdoor home theaters happen to be trending right now as well.
Brick Is Out
Source : firesidestone.com
Bricks offer a neat, uniform look to your home in both garden walls and walkways. However, homeowners are opting for the organic look of stone instead. By utilizing different shapes and sizes, you can creating a one-of-a-kind look for your backyard with a simple DIY walkway.