Landscape Care And Maintenance : Basics For Home Yard Care
145 views
Owning a piece of property is just about everyone's goal is home ownership is a dream. Landscaped yards, lush lawns, shade trees, and places to entertain and let the kids run free are often reasons people purchase a home with some attached land. This does come with a cost, however, in the form of time and money required for proper care and maintenance.
Hiring a company to do the work for you may be convenient, but adds up quickly in relation to your finances- and many people invest in their own equipment. There are a few basic tools and products you may want to consider if landscape care is a job you want to take on on your own. The following highlight those that will help you keep your yard looking its best.
Lawn Mower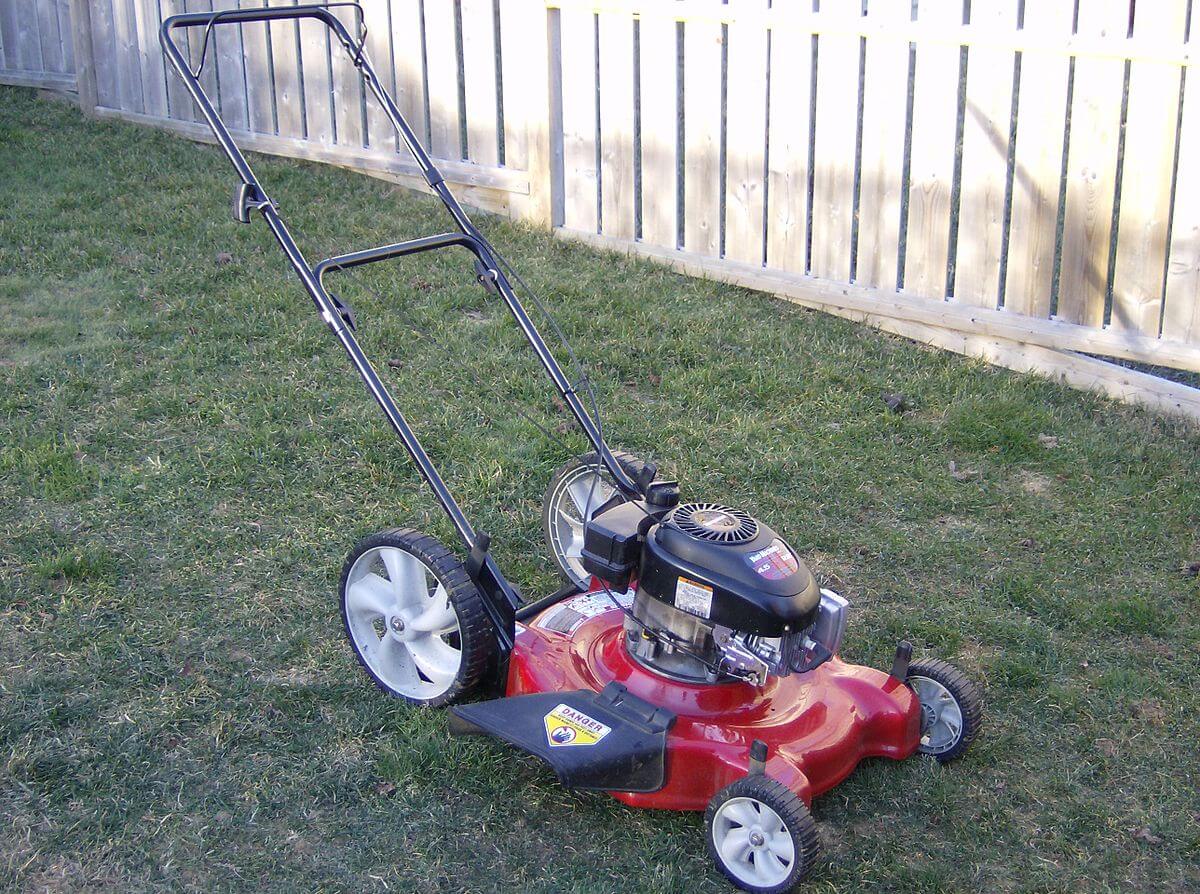 Source : upload.wikimedia.org
Most people truly enjoy a healthy lawn to sit back and enjoy. It not only serves as a great way to provide curb appeal, but it also allows your kids to run and play and welcomes your guest to visit. A good lawnmower can help you keep your lawn well trimmed and looking its best. They come in many various sizes to help you be efficient and effective with your time and lawn size, including manual, electric, and gas powered versions. You can even find a riding lawn mower as well!
String Trimmer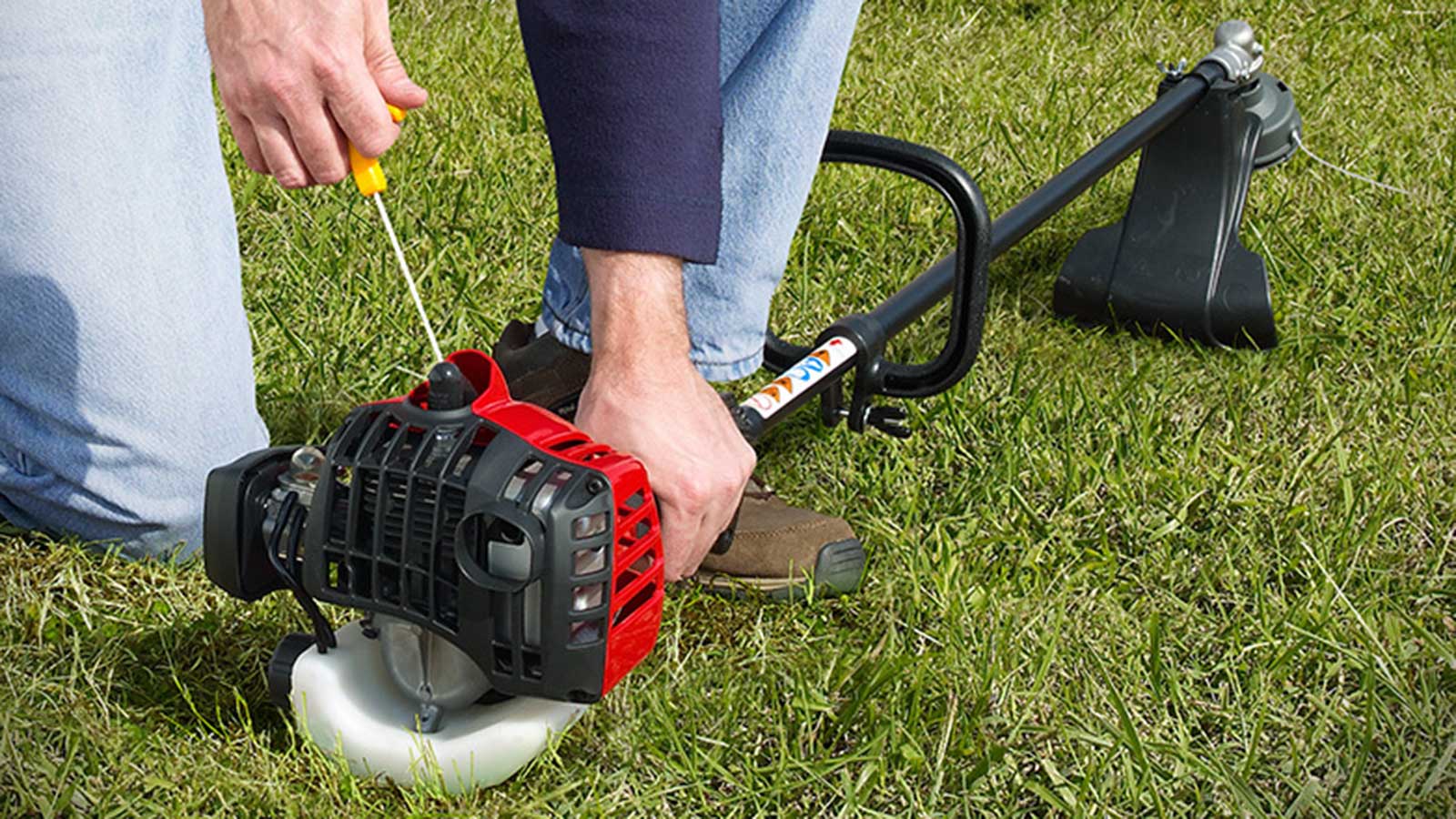 Source : trimmersandedgers.com
String trimmers, otherwise known as weed whackers, are fundamentally needed in order to get all those grasses and weeds growing up along fence lines, around landscaping borders, under and rear decks, and around your trees. Basically, anywhere you lawnmower cannot reach you most likely will find an overgrowth of vegetation. String trimmers clean these up for you, and many double as an edge trimmer as well for along sidewalks and your driveway.
Snow Blower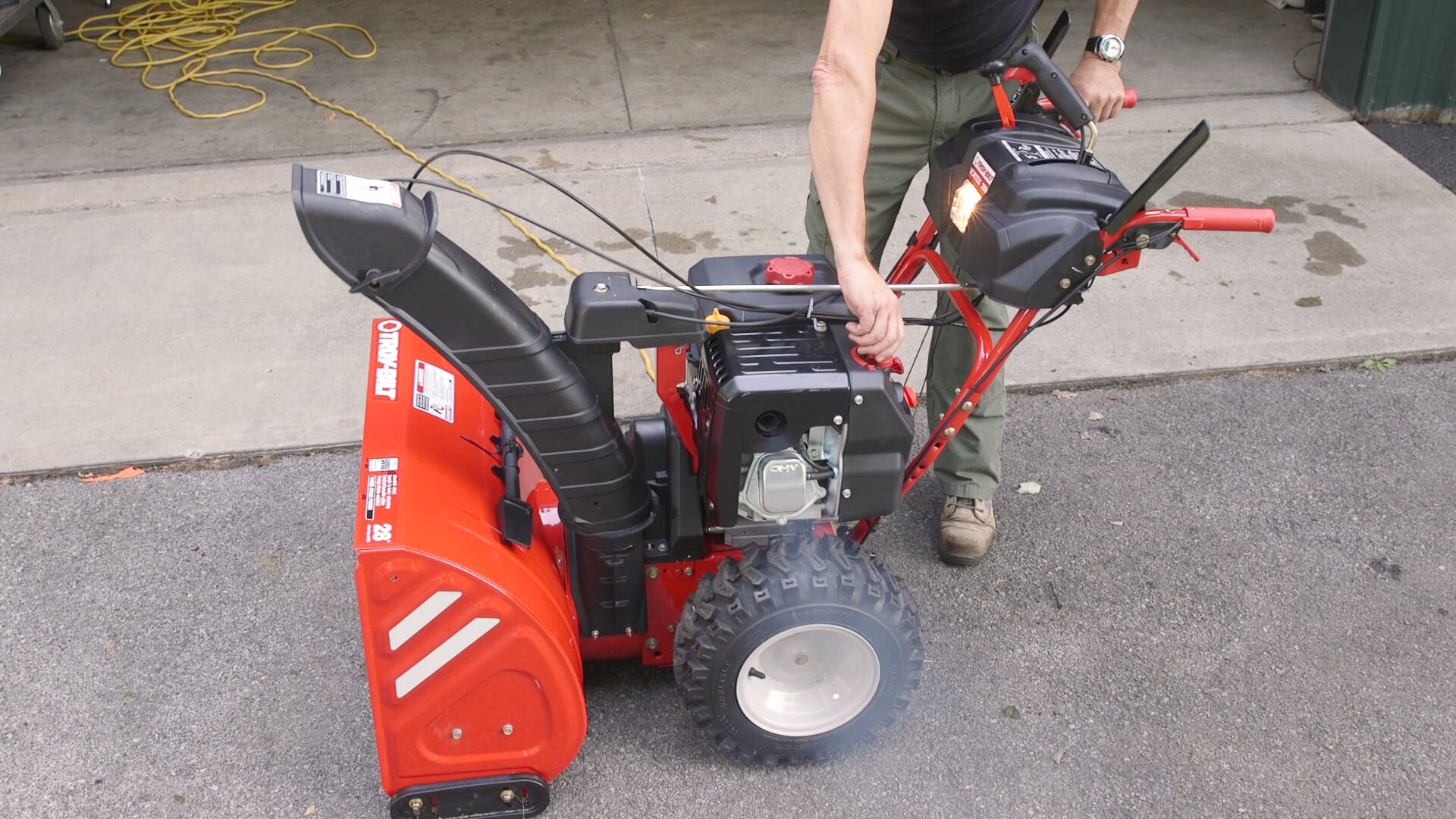 Source : f1.media.brightcove.com
Your maintenance doesn't end just because the snow starts to blow. If you have a deck, patio, sidewalk, and driveway then you will want to clear these areas off for safety reasons, as well as to keep them from causing any damage. Snow can melt and then refreeze on decks and cement patios and cause cracks and other problems.
A good snowblower works well to help get your area cleaned out quickly. Many different types of snow blowers exist, including powerful gas versions, as well as electric ones of various sizes for easy snow clearance. For some quality choices, read more here about what they can do for you.  
Pruning and/or Lopping Shears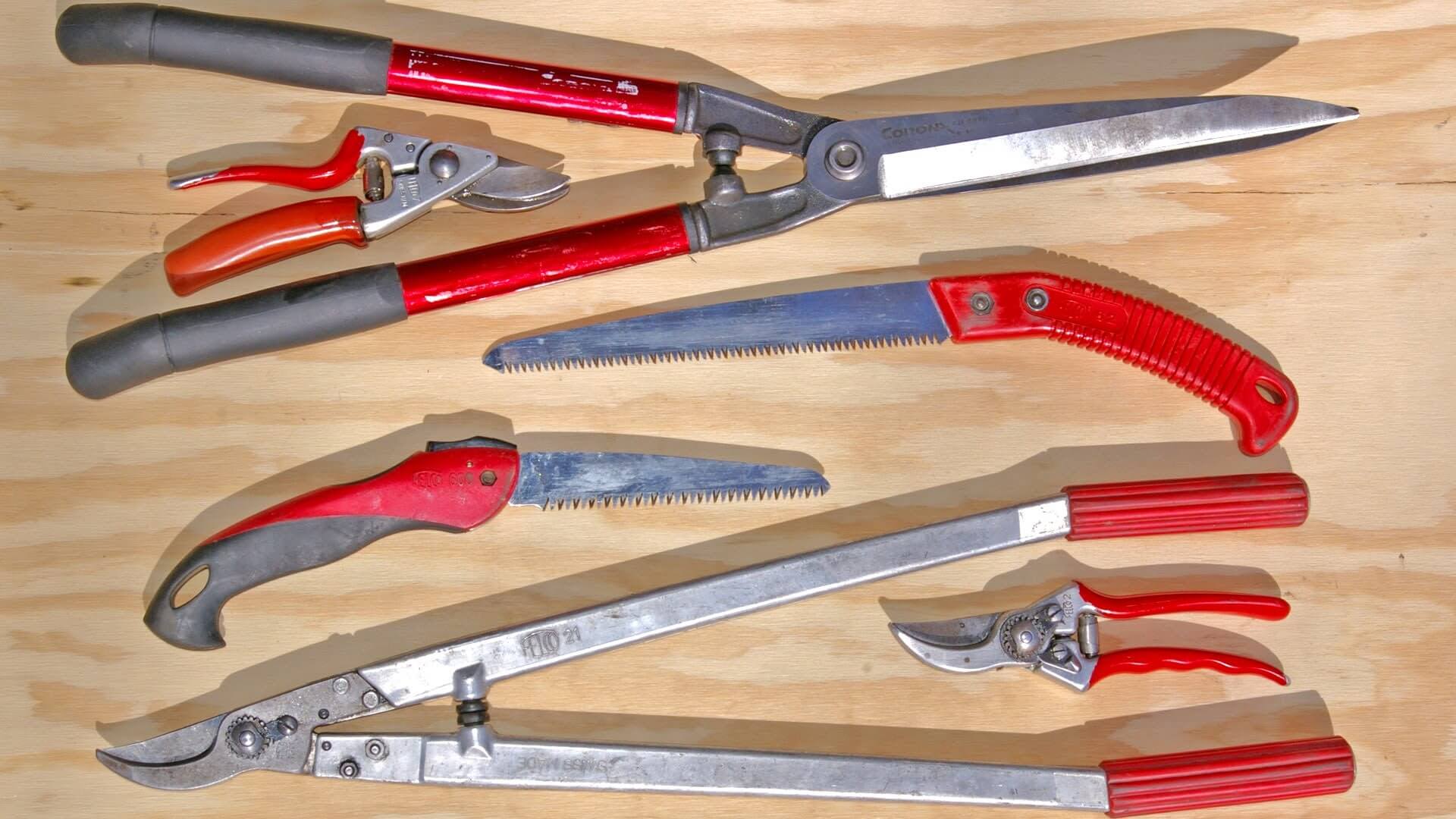 Source : i.ytimg.com
Pruning and lopping shears are invaluable for trimming suckers off trees and bushes, as well as shaping your vegetation. Pruning shears are made for ½ inch diameter choices or small while lopping shears are the better choices for larger diameter branches up t o1 ½ inch thick. Some can even handle larger.
Shovel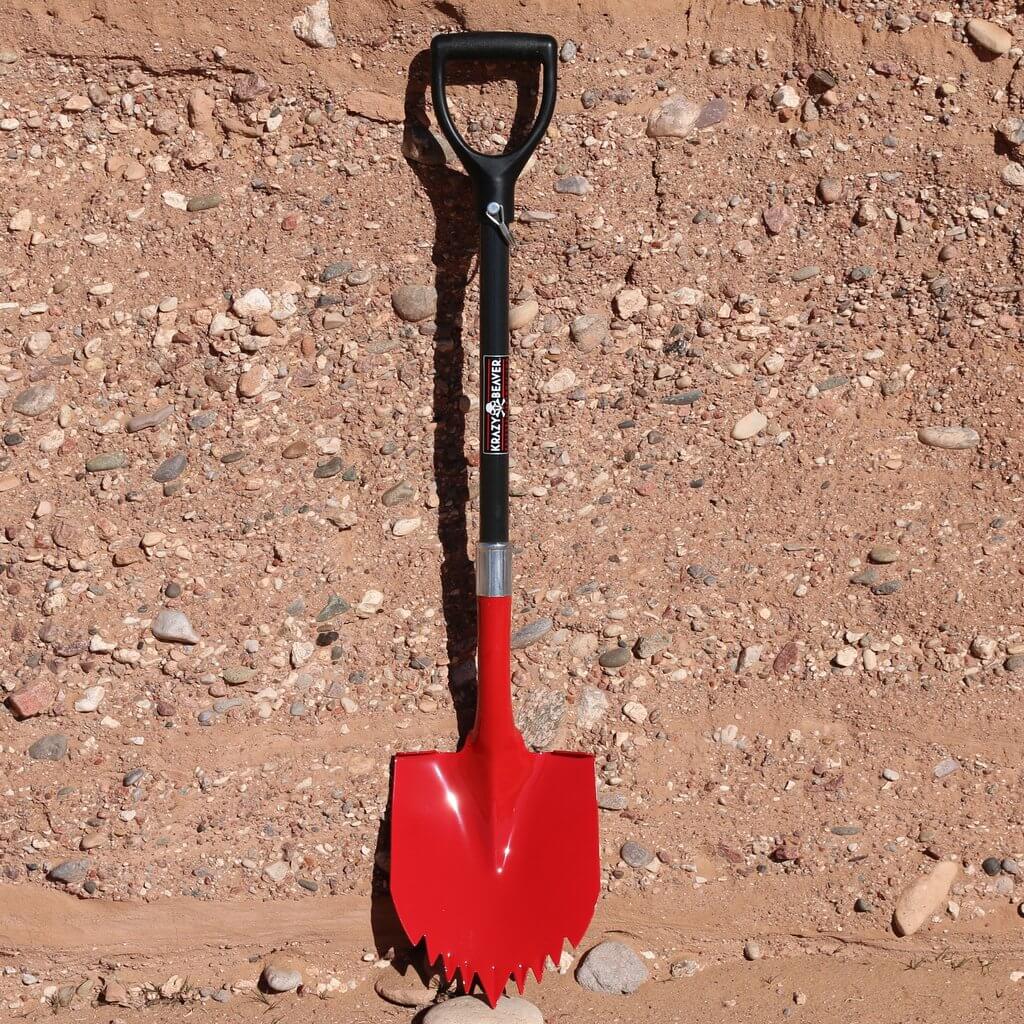 Source : cdn.shopify.com
A good shovel or two will most definitely come in handy. Different types are used for different types of digging or edging jobs, plus you might want a good snow shovel for cleaning up all those hard to reach places your snowblower cannot get into.
Rakes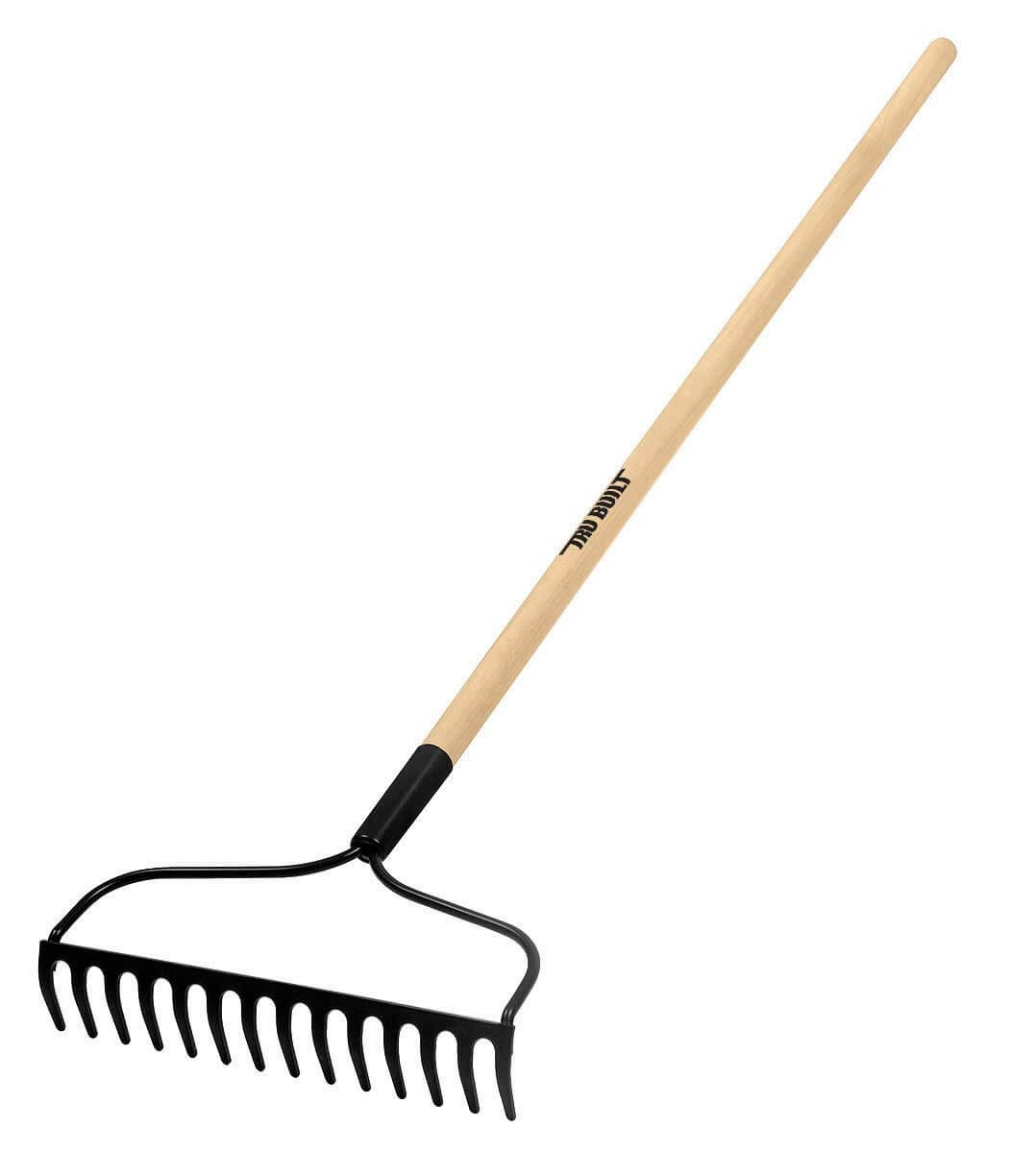 Source : rentequipde.com
You should have at least one leaf and lawn rake, especially if you have trees, and a garden rake for your garden beds. These make your job cleaning off your lawn and clearing out your bed of weeds much easier.
Spreader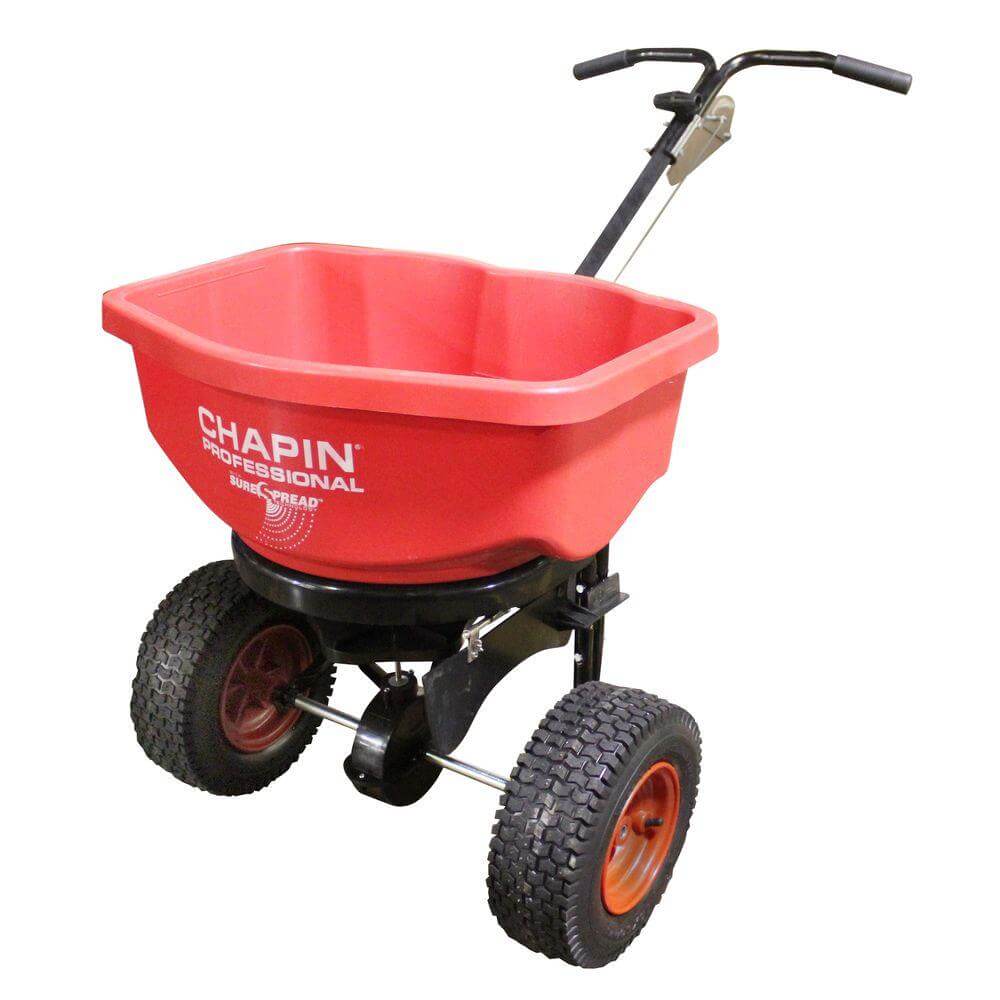 Source : homedepot-static.com
If you have a lawn you will want to both spread fertilizer, as well as weed killer, from time to time. You don't need a fancy spreader for this job as most any functional spreader will do. Just be sure that you can adjust the flow of your granules in order to ensure an even spread, and to avoid over fertilizing. Weed killer comes in many various applications, but if you have a spreader it is much easier to take advantage of it for a uniform spread.
Wheelbarrow or Utility Cart
Source : ssl-images-amazon.com
When taking care of your own yard maintenance you may find yourself making continual trips with various tools and products. Save yourself a few trips with a good utility cart or wheelbarrow to help haul your material. These also come in handy for moving leaves, dirt, compost, or anything else that may require moving from one area to the next.
Conclusion
Much of what you need for your own yard maintenance can be easily picked up at a local garden store. You can save quite a bit of money by taking care of your own landscaping if you are willing to put some time and effort into the job- as well as a bit of an investment in tools that you don't already have. Simple products are most likely already stored in your shed or garage, such as shovels and rakes, and if you don't have any of the larger tools, there are many available from which you can choose.