Small Bathroom Design Ideas For Any Home
175 views
Let's face it, if you have a small home or apartment, you probably have a small bathroom. You may have a larger home, but one of your bathrooms is not as big as you would like it to be, but if that's the case then, generally, you make do with what you have. Instead of cursing your small bathroom, think about what kind of small bathroom design ideas you can employ to make the most of the space that you have and get all that you need out of your bathroom.  After all, a small bathroom does not have to be a catastrophe. Alex Morgan from Trust A Trader, discusses some small bathroom interior design ideas for your home: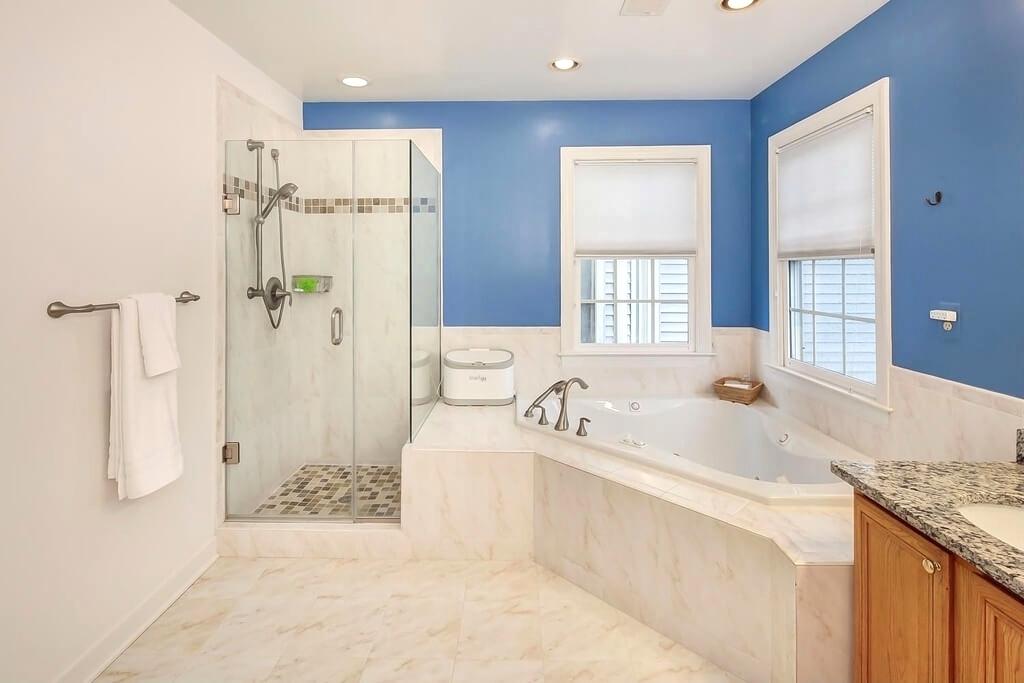 Source : apptivate.co
Small bathroom design ideas should start out with great colours. If you have a large room that you want to feel cosier, you would typically use darker colours to bring the room in. However, when you have a small bathroom, you want to use bright and light colours to widen the space and make it feel most spacious than it really is. You do not have to go all white if you detest that type of look, but you should at least go with colours that reflect light for they really do give the illusion of more space. Add a splash of colours with towels, rugs and your shower curtain, but keep the walls light.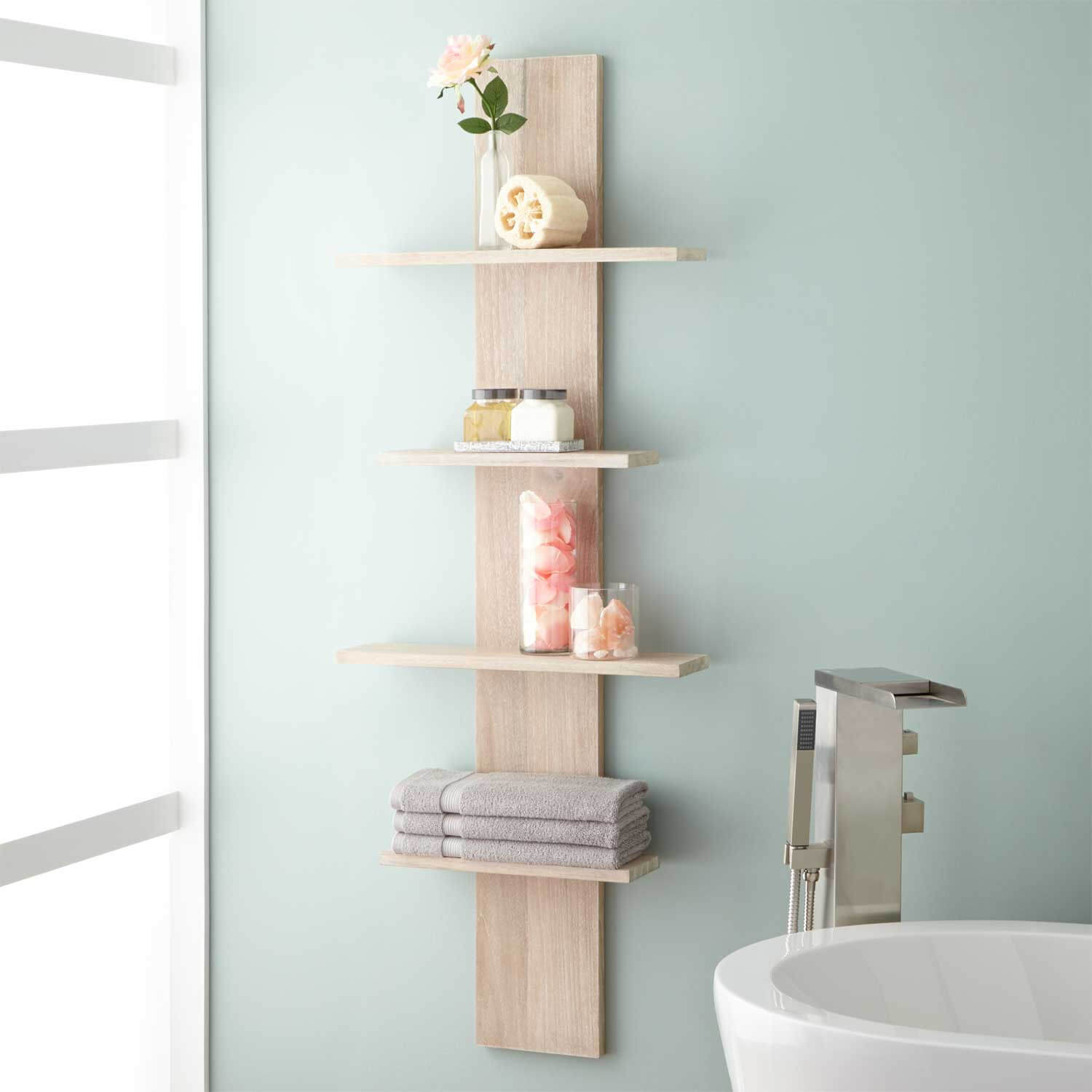 Source : signaturehardware.com
Next, think upwards. If you are considering small bathroom design ideas, you have to try and employ some innovative ideas to use the limited space that you have. This means finding or making storage space where none existed before. This means thinking about having more towel racks hanging on your walls, so you can hang clean towels as well as wet ones. You can also add shelves to keep your necessities on, especially if you have a small medicine cabinet. You can also find other interesting ways to make new storage space. For example, if you keep your jewellery in your bathroom, then there are some really imaginative ideas out there that you can copy. Personally, I like to check out sites such as Pinterest which contains thousands of such design ideas.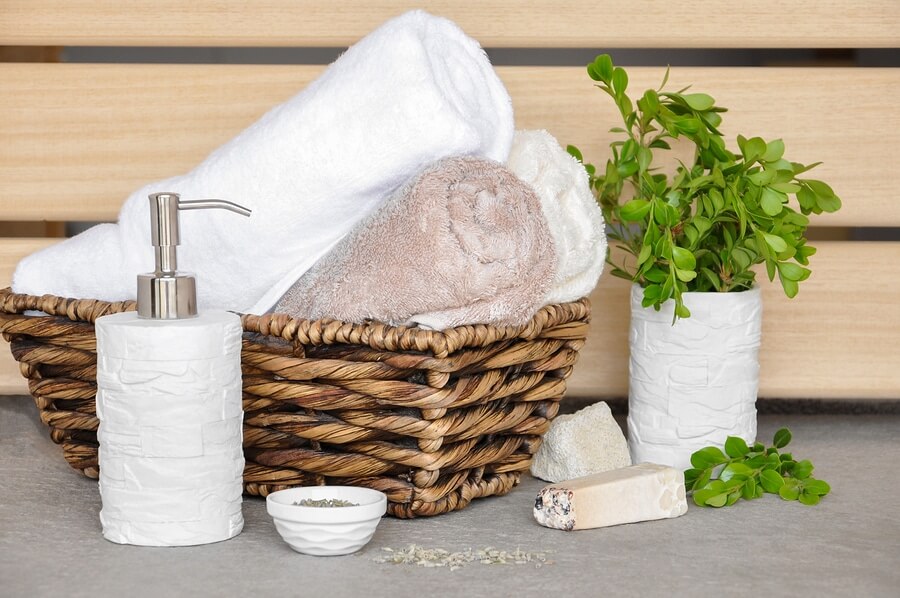 Source : sobelathome.com
You can also find new ways to keep your bathroom organized. This can be done with fun small bathroom design ideas. Some people roll towels to store on a shelf or in a large basket rather than having a large cabinet for linens in the bathroom. You can find neat ways to store your bathroom items near the bathroom rather than in it if you need to do so. You can find unique styles and shapes of things like hampers that will fit into smaller spaces and oddly shaped spaces.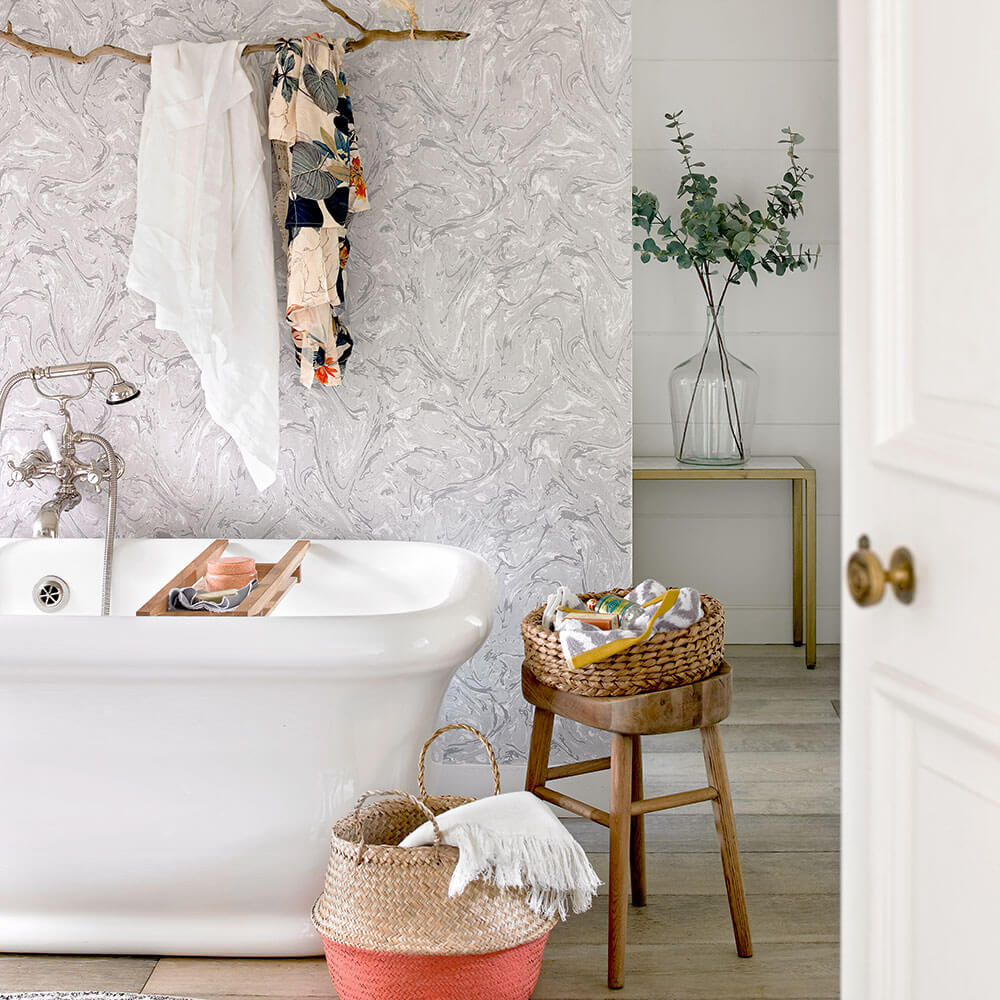 Source : ksassets.timeincuk.net
Small bathroom design ideas can be found just about anywhere. What you want to do is to search high and low for ideas. One of the best places is through your local home store or home improvement store. They often have storage ideas and bathroom ideas set up so you can see what they have to offer. You may find what you need either in one of their stores or on their web site. You can also see what your friends and family have done if they too have small places. Some ideas are meant to be shared.