House On Sloping Hill – Peninsula House By Bernardes Arquitetura
784 views
Peninsula house is one of the best creations of Bernardes Arquitetura and it is for sure that this house has to be one of the most unique houses that are ever made by Bernardes Arquitetura and this house itself increases the beauty of the place and is also added as beautiful construction of the city.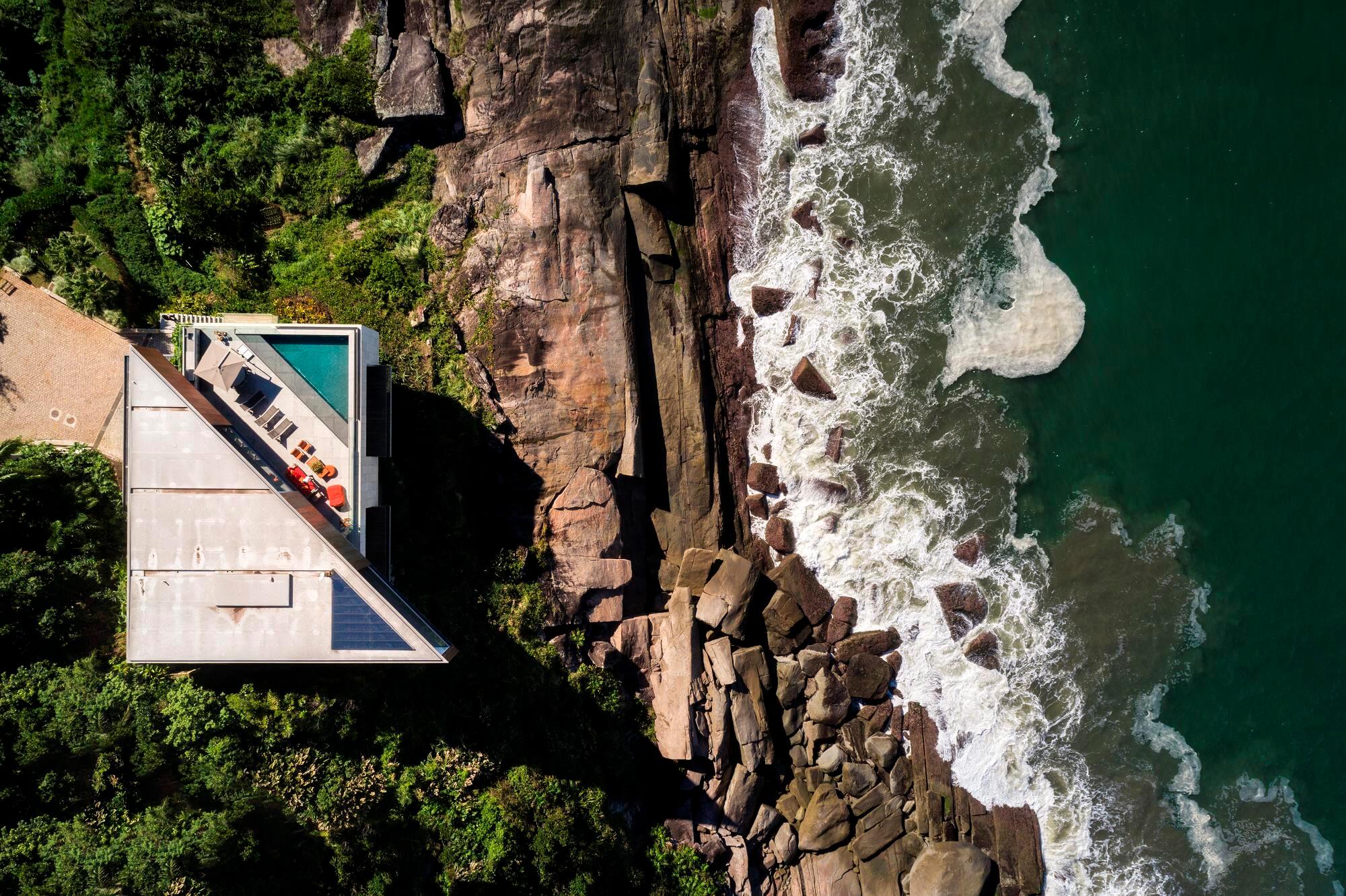 Source: bernardesarq.com.br
This house is located at Guaruja which comes under Brazil and the surrounding of the house is to die for and if you are a nature lover then this house would prove to be a paradise for you and the place is good for nature lovers, sea lovers as well as hill lovers and the house is literally constructed on the cut slopes of the hills and the shape of the house appears as if two triangles have been joined together and also the house has occupied about 9,149 square feet of land and it is for sure that each land is utilized well and after that only this beautiful house has been constructed.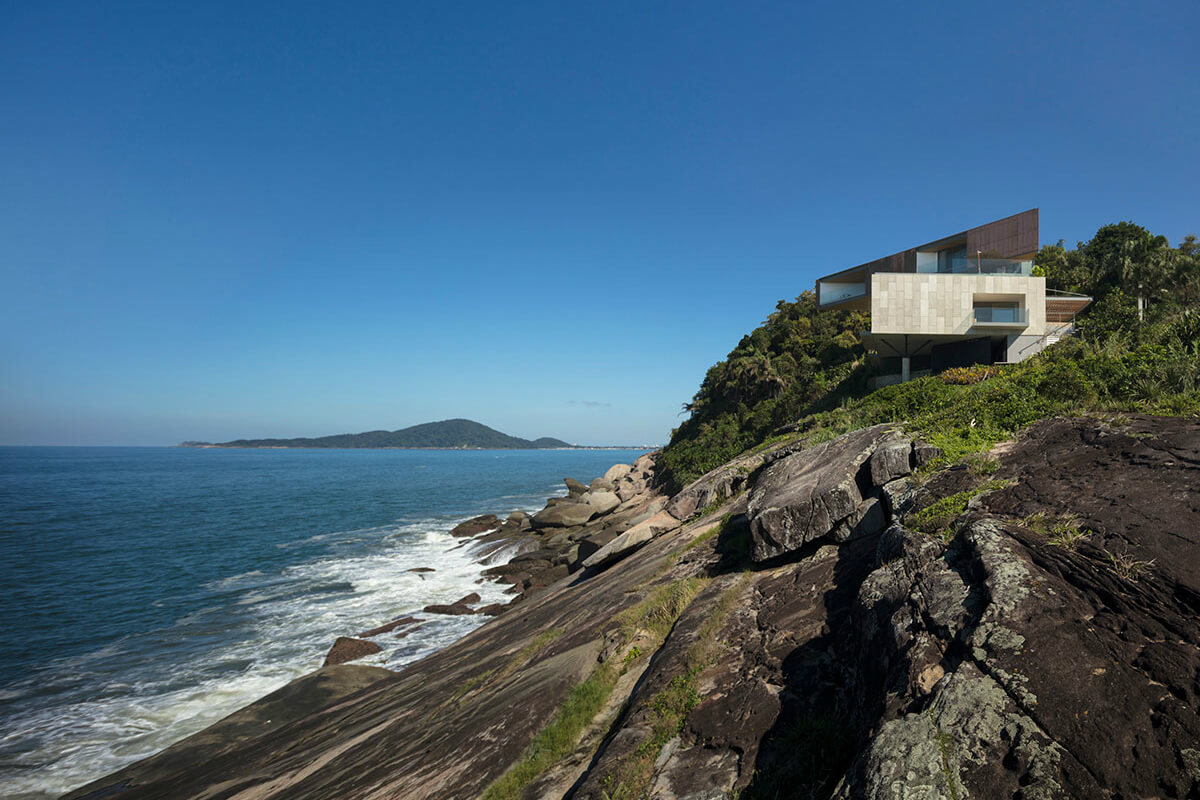 Source: amazonaws.com
It is basically a three story building and each floor seems to be like a triangle but set in a different angle. There are so many green trees all around the place and the house is literally facing the water body below so you can get some of the awesome nature views from the house which seems like a treat to watch and every nature lover would relish this for sure.
Also Read:- River Connected Villa Of Queensland: V House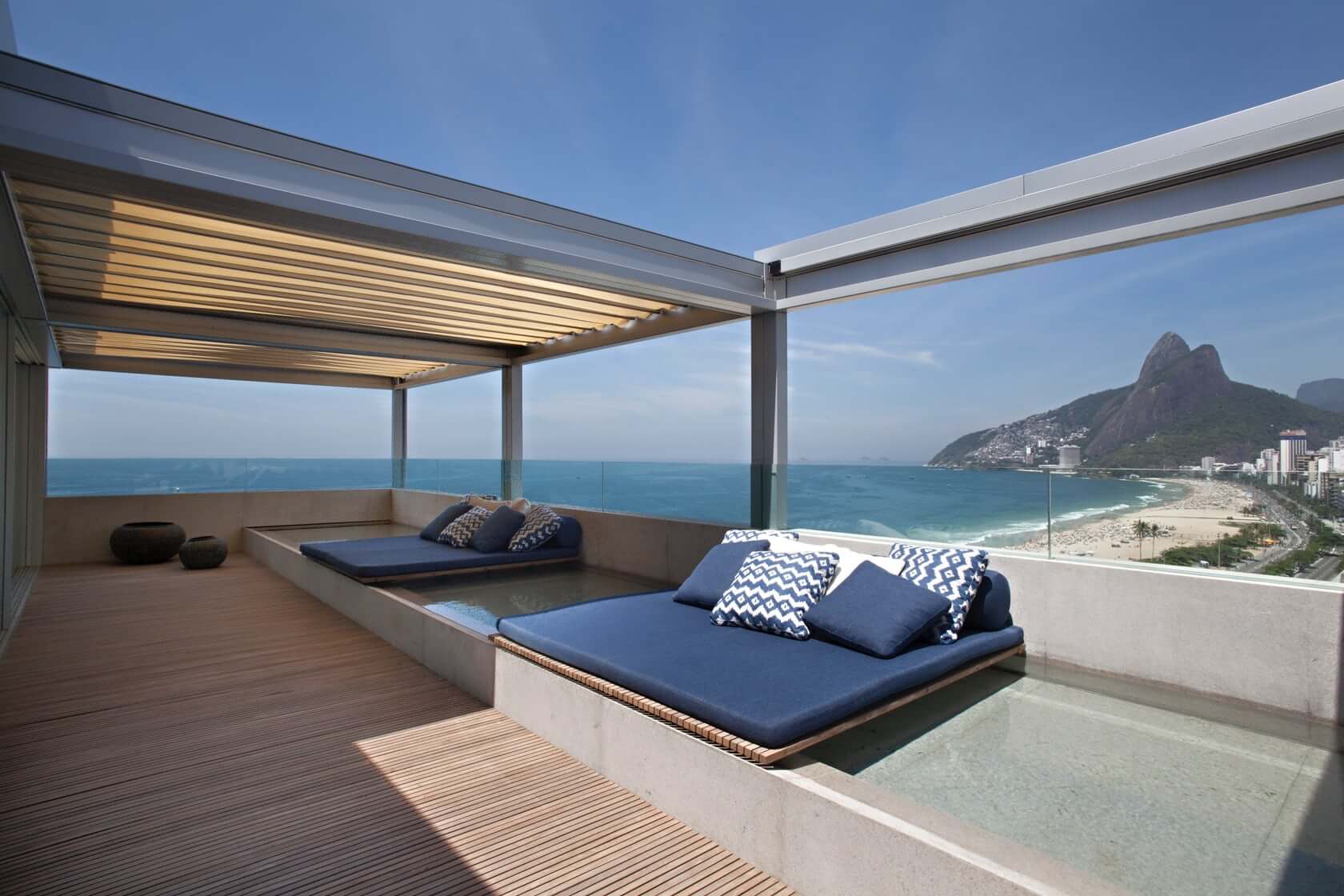 Source: prod.imgix.net
There is a well furnished poolside as well as swimming pool at the first floor of the house and if you are a swimming lover or if you are someone who loves spending time chilling at the pool then you may get your days sorted here in this house and as the pool side is so beautiful with a triangular swimming pool so you can perfectly organize a pool party there and your party would stand out well because of the surrounding as well as design of the pool side.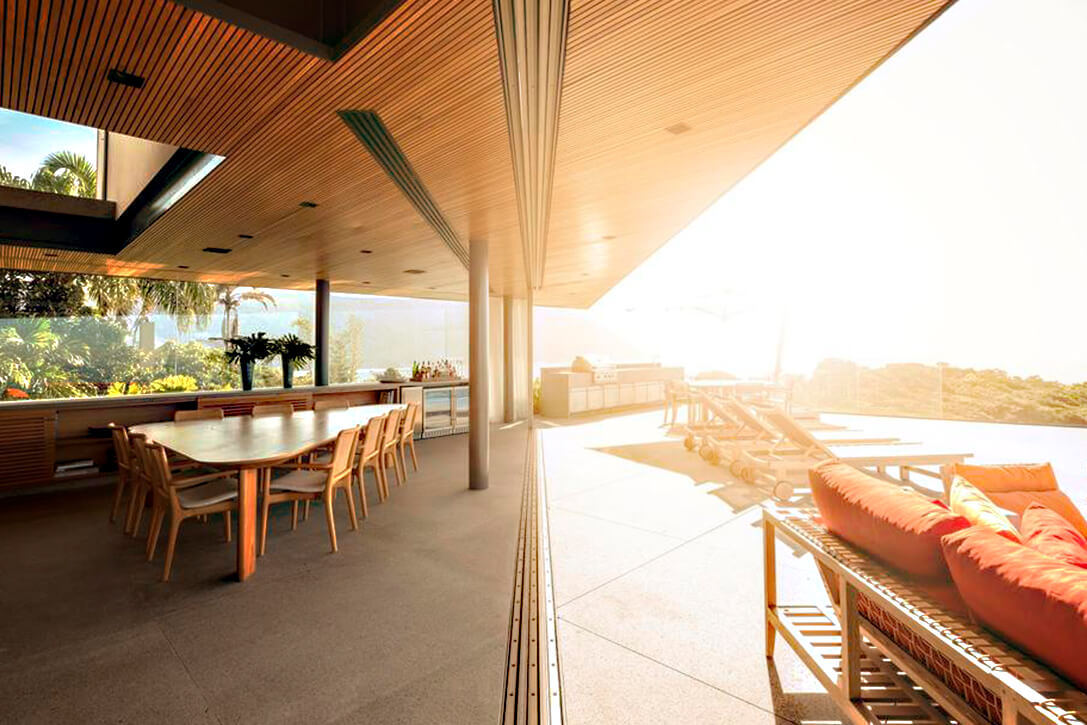 Source: hiconsumption.com
The use of wooden materials can be seen in this house which basically makes the house a bit more close to the nature. The house has enough space so a family of about 8 people can easily live in this house peacefully. Here you would get living two living rooms in the house and interior décor has been kept quite simple and minimalistic décor has been done and may be that is the reason that the house make out so beautifully and despite of being in so outskirt are the house is technologically advanced and the house proves to be a perfect fusion of technology with that of nature.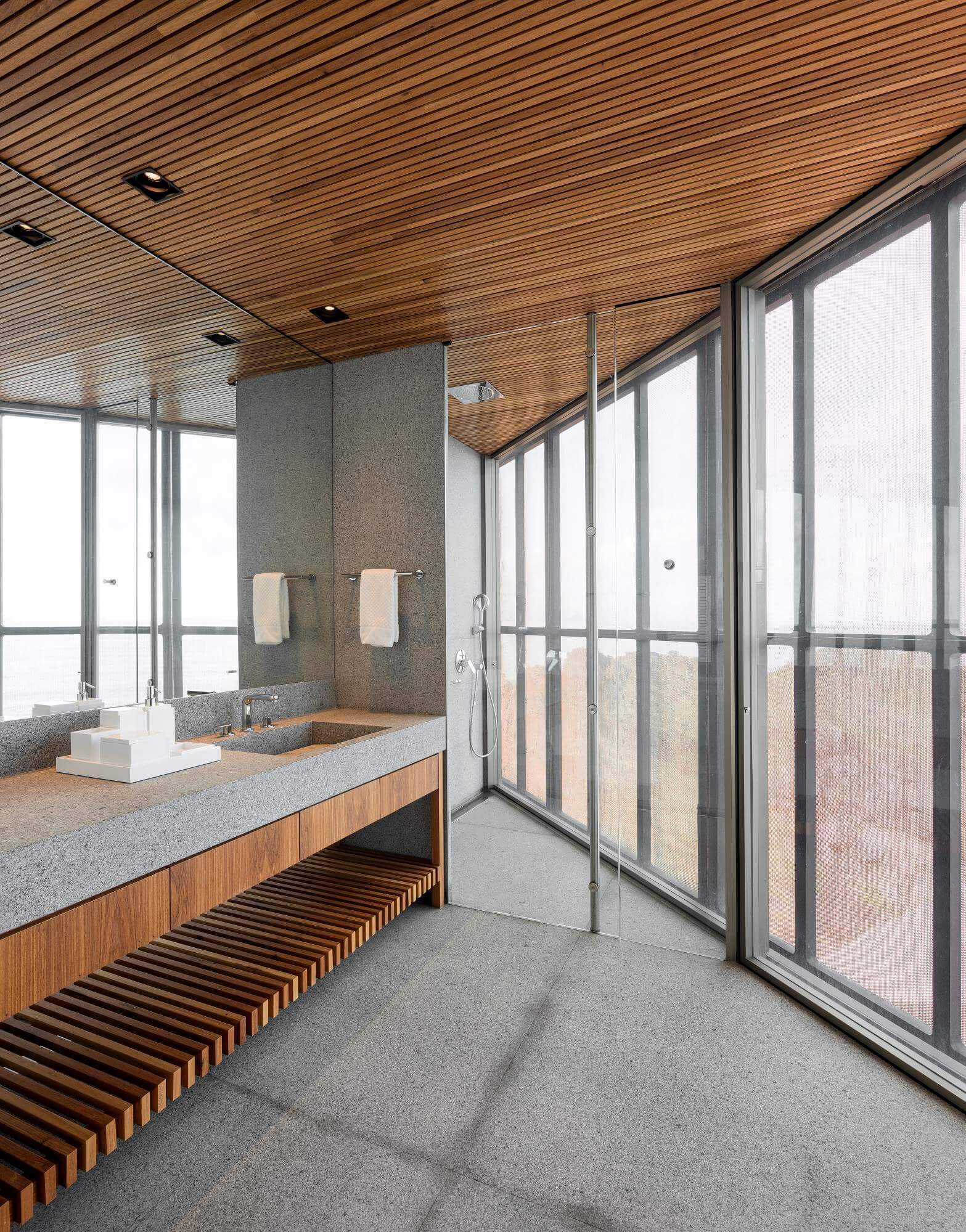 Source: adsttc.com
The huge bedroom also seems to be amazing and also it is very luxurious at the same time and the wooden lined roof seems so amazing in this house. The bathroom is also larger than any other bathrooms so you can add as much things as needed in the bathroom. If you want such kinds of architect than you also have the lichen house which is in between the hills, surrounded by nature.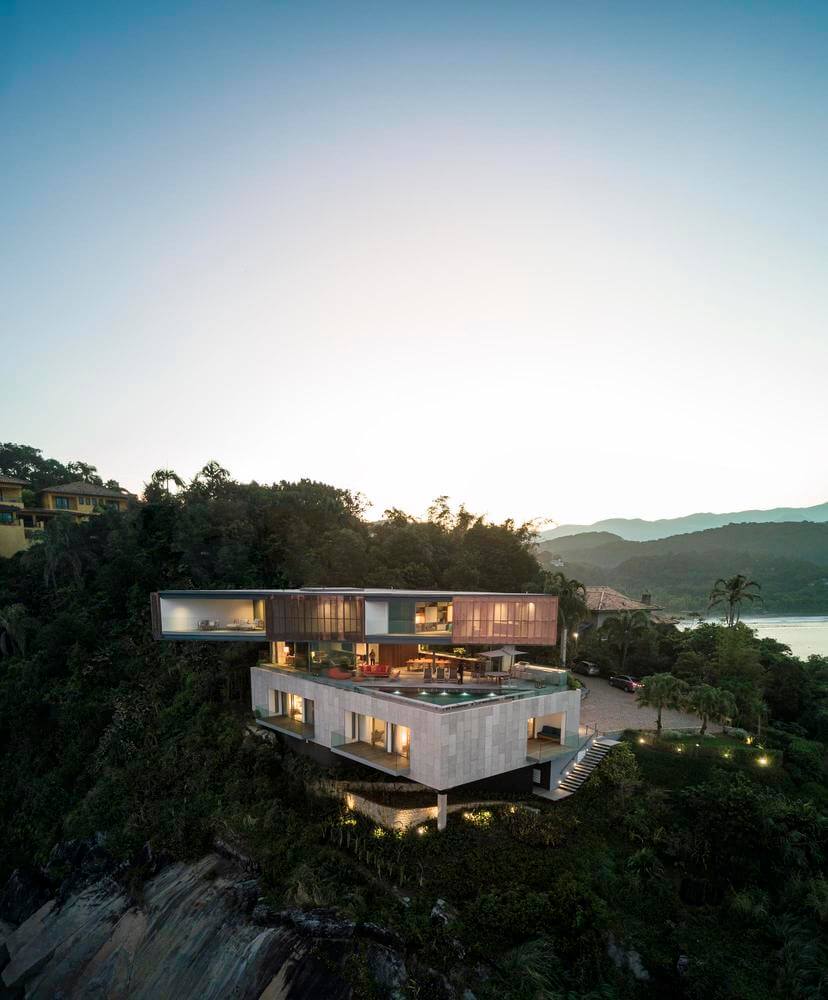 Source: adsttc.com
There is even an outdoor sitting space facing the water body so the cold breeze can be experienced from there and as the entire house has got large glass windows so the one sitting inside can enjoy the nature view outside. So if you are someone who is willing to be in a quit as well as close to nature place then this Peninsula house can prove to be perfect for you and also you can check out more at Architectures ideas.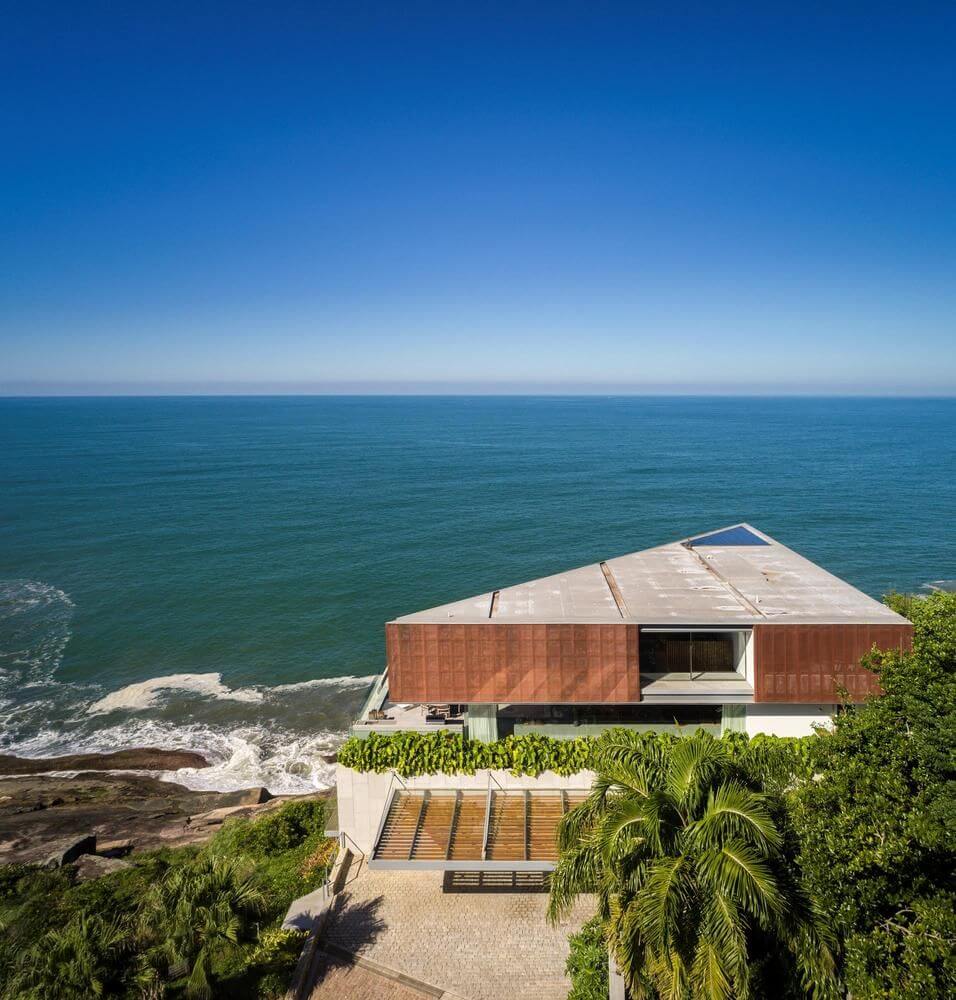 Source: i.pinimg.com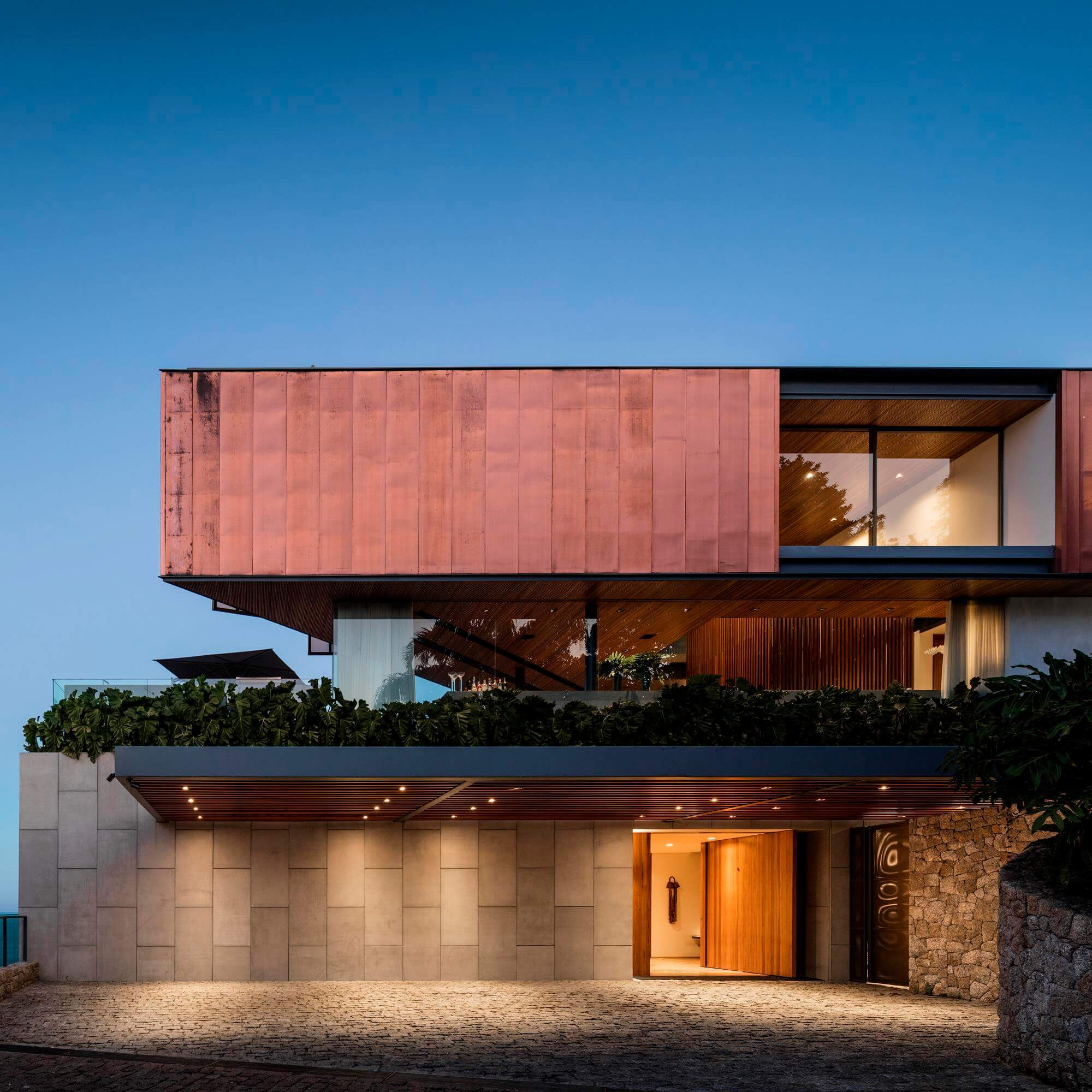 Source: adsttc.com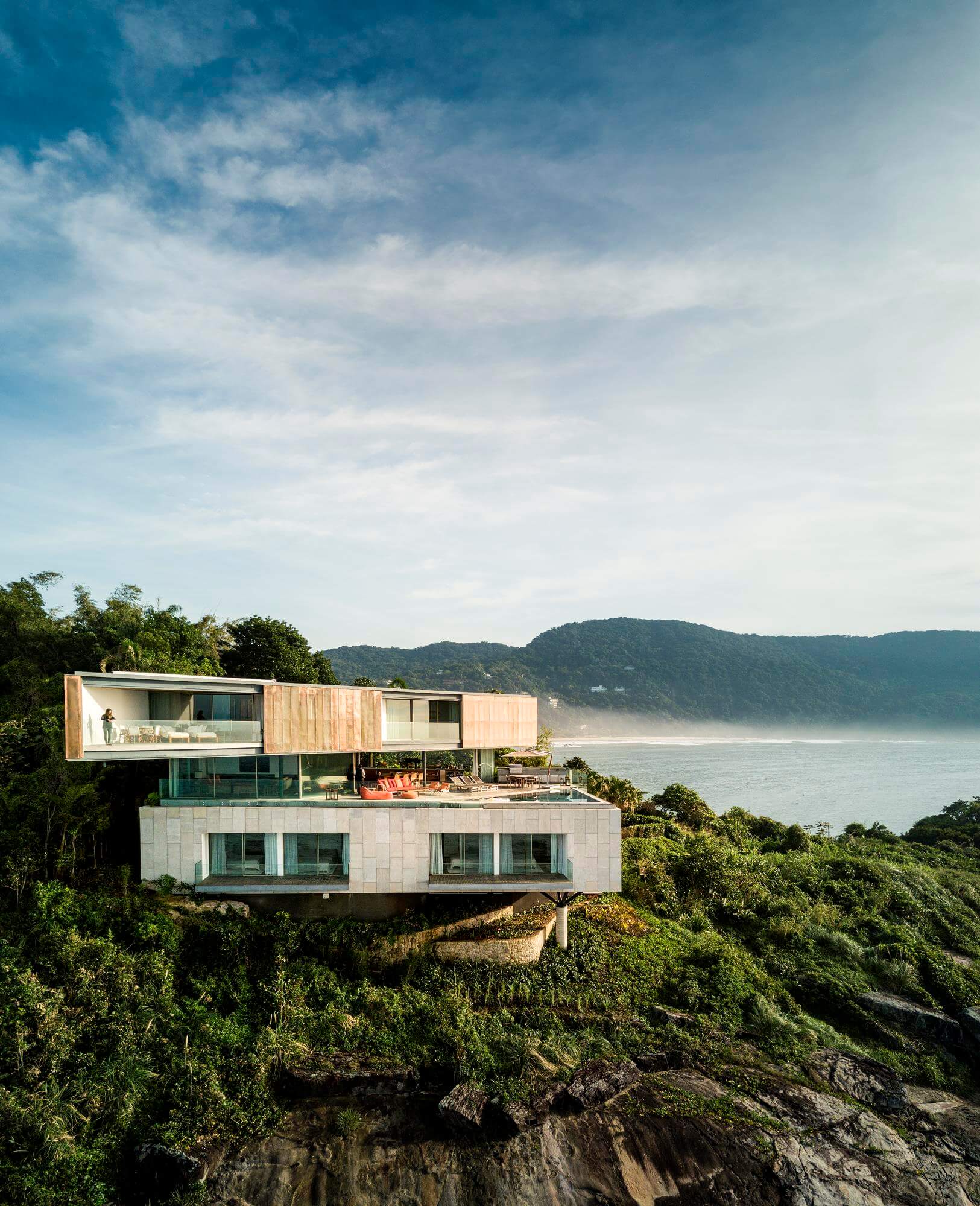 Source: bernardesarq.com.br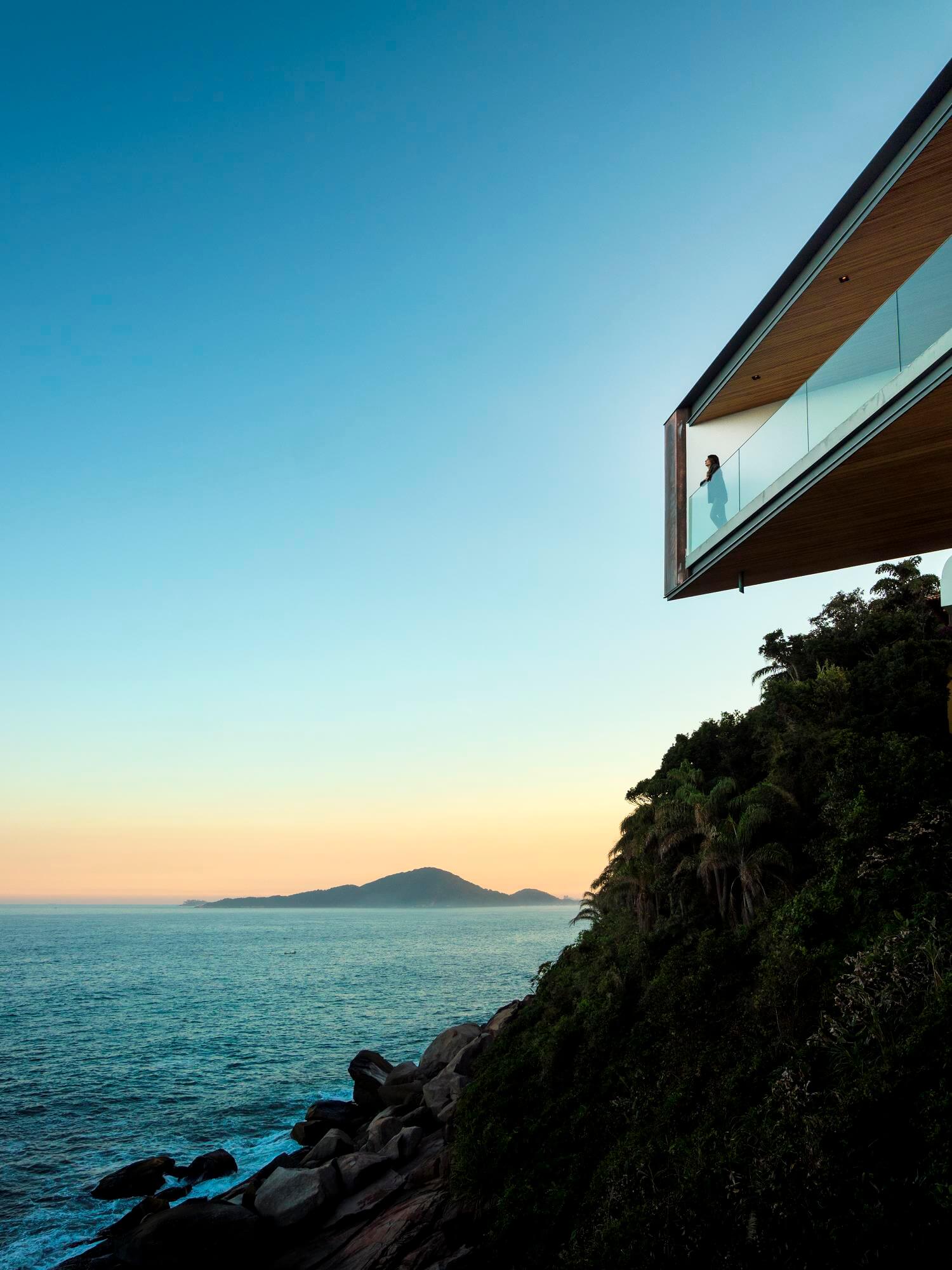 Source: bernardesarq.com.br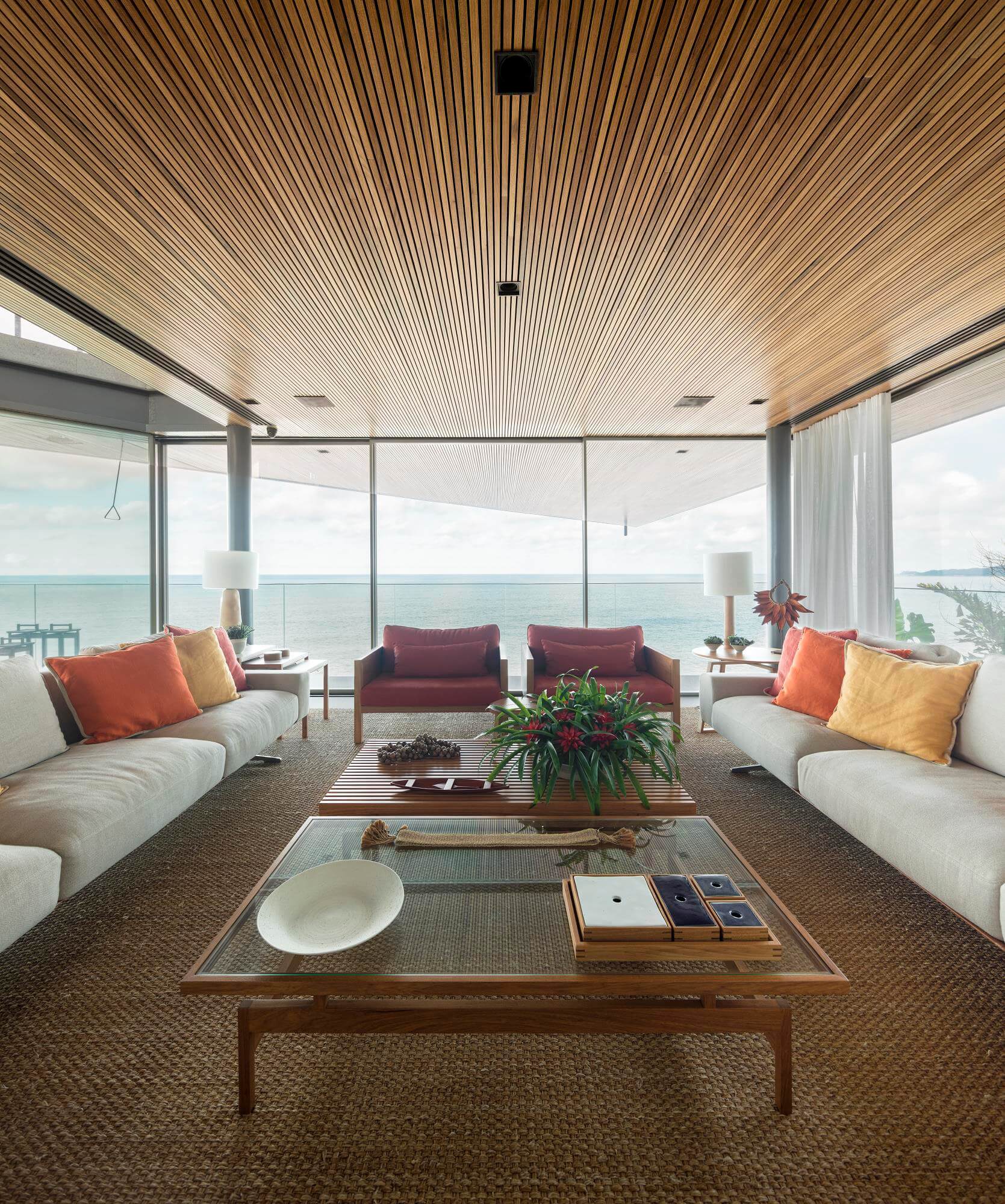 Source: bernardesarq.com.br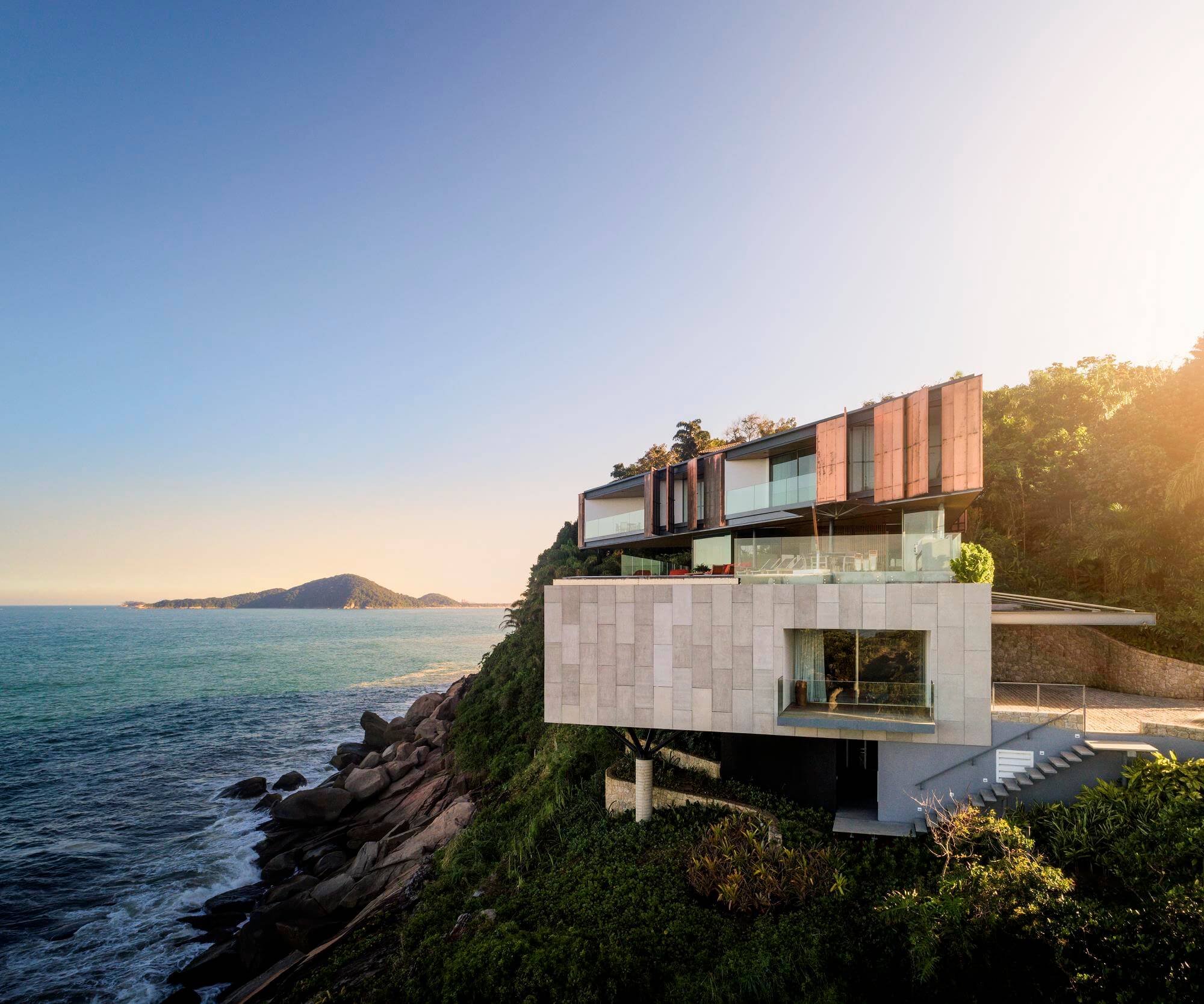 Source: adsttc.com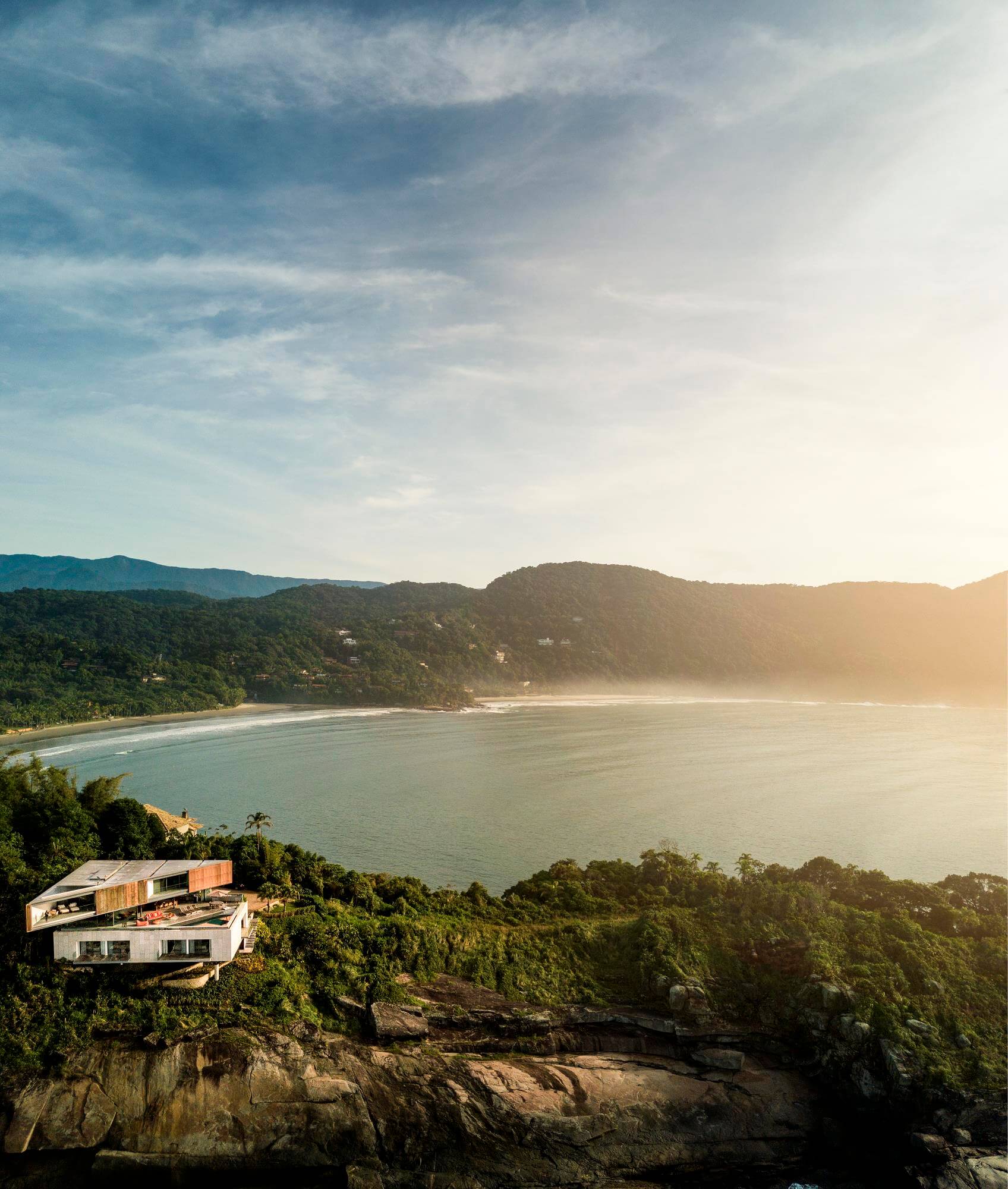 Source: bernardesarq.com.br