Some Of The Best Kitchen Remodel Ideas To Follow
411 views
Technology is changing every now and then and on the same track, trends are also changing. No matter when you got your home constructed but after a while, you would feel like upgrading the interior and you would feel this thing the most in your kitchen because the kitchen has evolved a lot in past few years and no one actually wants to adjust in that old kitchen design.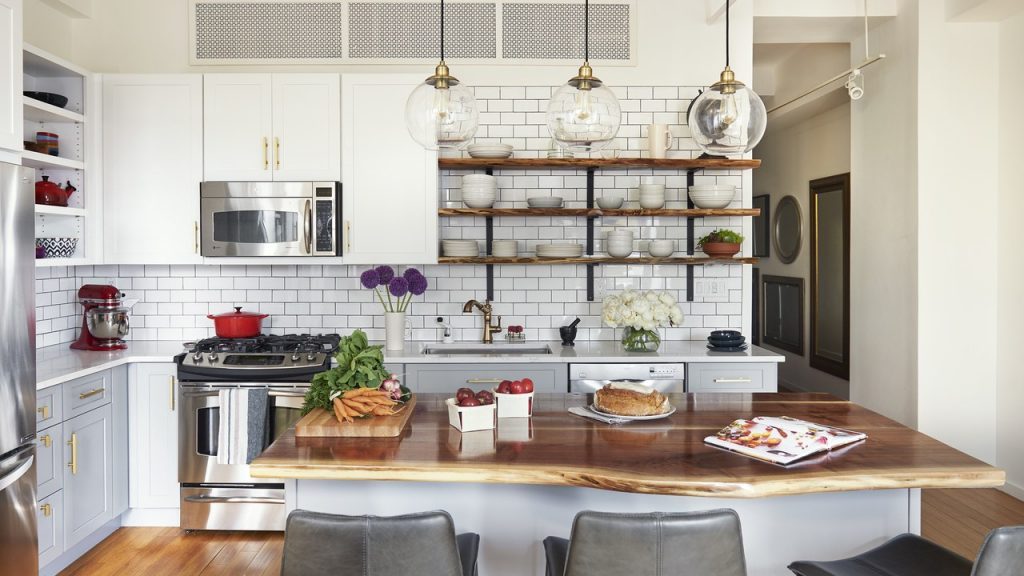 Source: madmimi.com
Getting a new kitchen is just a matter of money and spending so much every time new trend would come seems to be next to impossible and no one actually want that but on the other hand everyone wants to enjoy renovated kitchen so here kitchen remodeling seems to be the best idea and if you are wondering about some of the best Kitchen Remodel Ideas then here are some of them listed below that you need to check out and you can try getting them as well.
Also Read: Country Kitchen Ideas: A Classic Way Of Remodeling The Kitchen
Add that Splash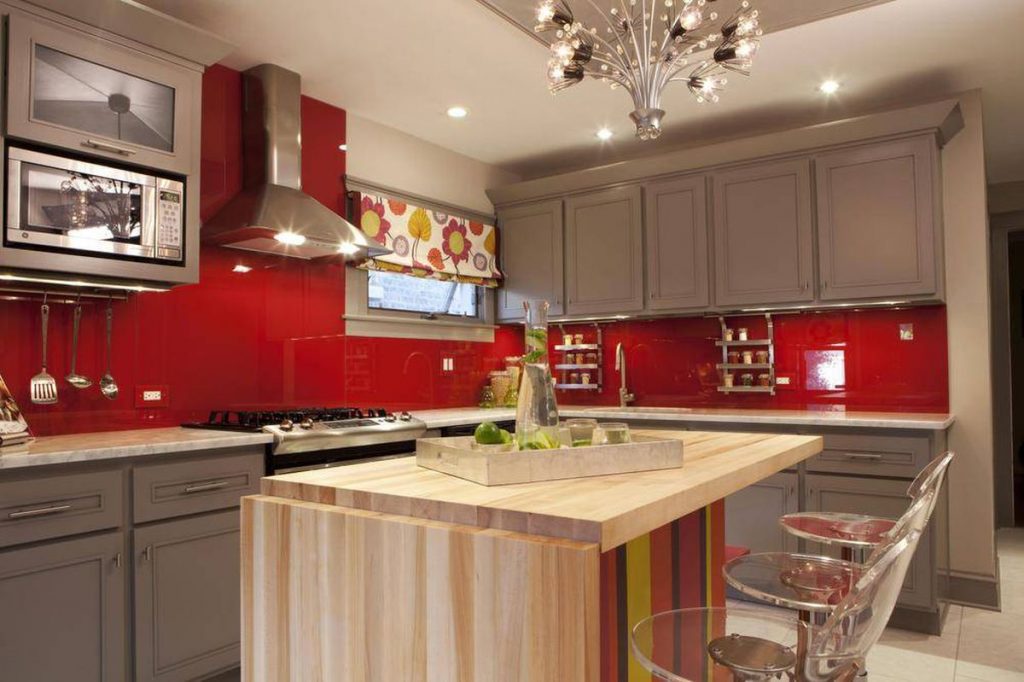 Source: kansascity.com
The addition of a splash would make a huge difference in your kitchen and your kitchen would already look so much updated and this is the first step that you can take in the process of remodeling of your kitchen. The best thing about this addition is that it seems to be evergreen so no matter how developed kitchen technologies would come but this would still look beautiful and functional at the same time. This is long-lasting and scratchproof and has a very appealing shine which makes the kitchen look elegant.
Get the Dated Cabinets of your Kitchen Painted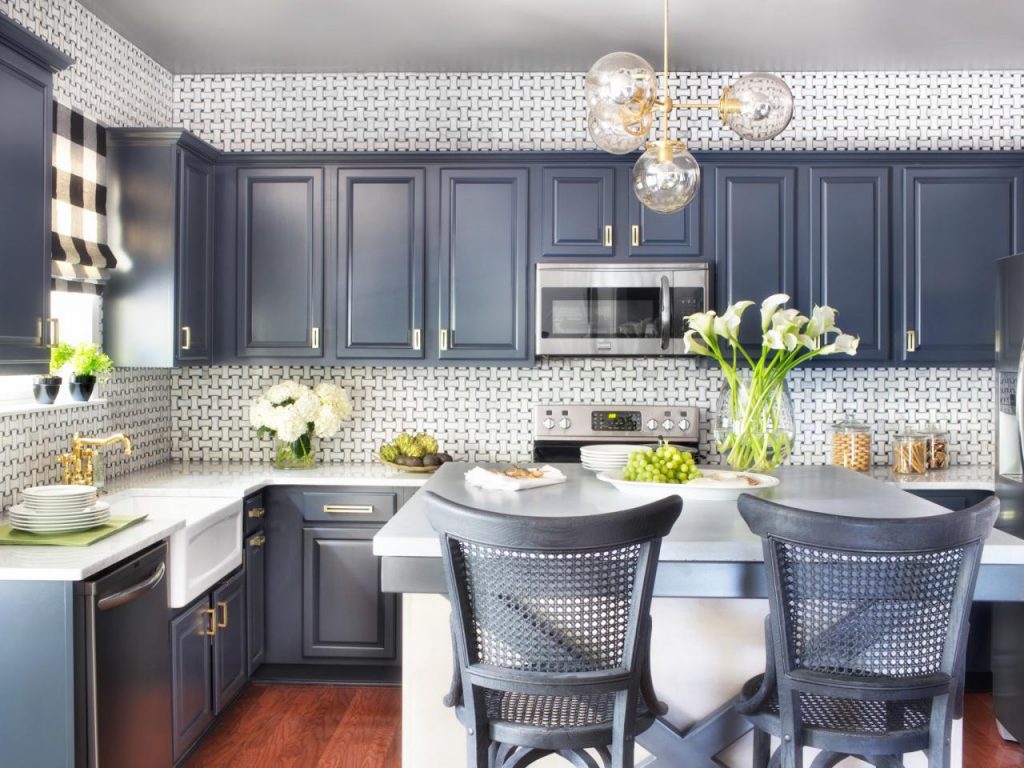 Source: lonelythebook.com
Paints can cover everything and if you have old kitchen cabinets and you don't want to invest in a new set now then getting the old cabinets painted seems to be the best idea ever. This needs a little effort of course but the end result would prove to be worth the effort and it would instantly brighten up your kitchen. Now the task here is to select good collection of colors for your kitchen cabinet and the best decision would be to get the trending colors and on the other hand, you can get metallic shades such as silver or something like that. Also, think about Kitchen Cabinet Handles.
A Kitchen Island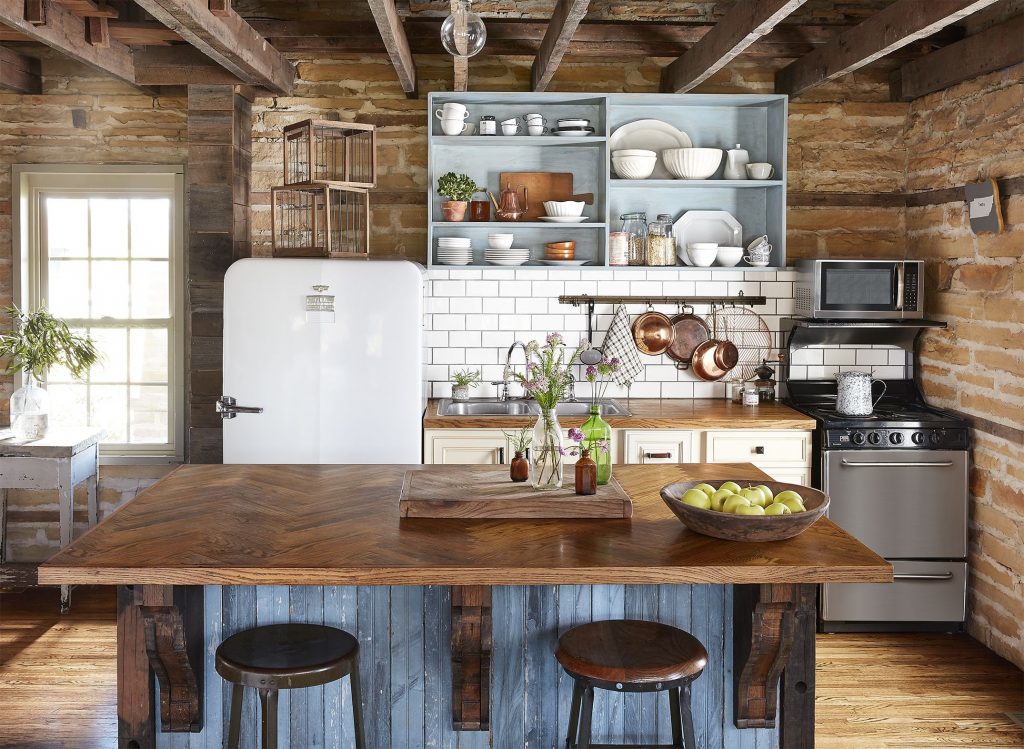 Source: pinterest.ca
This sounds so fascinating, isn't it? Well, it is equally beautiful at the same time which is a great thing by having this particular addition your kitchen would literally have a beautiful makeover which would make your kitchen look brand new and it is for sure that you would love how your kitchen would appear.
Now, Kitchen Island is nothing but a beautiful table at the center of the kitchen with some matching set of chairs. This table would have some drawers or shelves within where you can keep your crockery. The place can be used to have breakfast or you can also sit there to prepare your food for cooking and make sure to have a designer set of table and chairs for your kitchen and this would prove to be a décor piece of your kitchen as well.
Open Shelves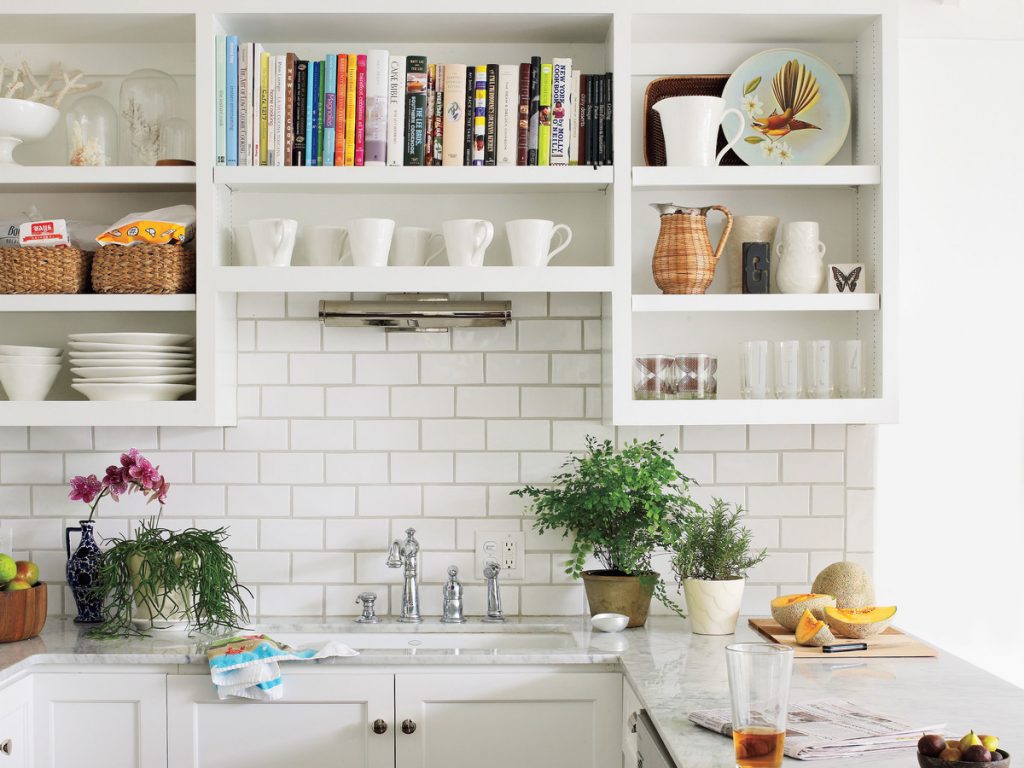 Source: zaradesignhomedecor.com
If you got bored of that simple covered cabinets and drawers of your kitchen then you can literally go for the open shelves of your kitchen. Here you would just have to eliminate some of your cabinets of the kitchen wall and instead you would either have to get the steel shelves or you can have the classic wooden shelves.
You can keep your Designer Crockery Sets on those shelves as they would make your kitchen well decorated and would make it appear beautiful. If your purpose is to decorate your kitchen then you can also keep small flowering vases along with some flowers on those shelves.
Get Countertop Flairs in your Kitchen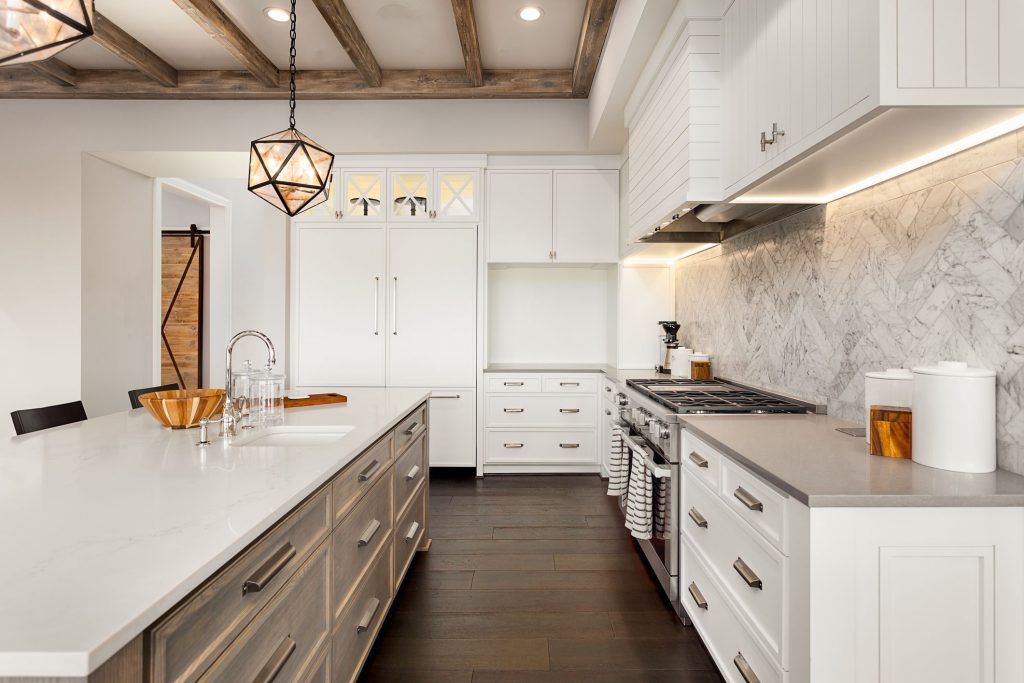 Source: istockphoto.com
You would be amazed to see how beautifully a countertop can change the overall look of your kitchen and you would be amazed by the beauty it possesses. It is not necessary to have countertop on all the kitchen surfaces but you can have them in some parts and those parts would be highlighted in your kitchen.
There are some benefits of getting such surfaces in your kitchen and apart from the beauty; they are very long-lasting at the same time which is great. They are scratchproof so they would not get destroyed easily and the shiny top, as well as patterns on that, seems to be the highlight of the countertop flair of the kitchen.
With so many countertop options, tools such as this kitchen visualizer are very helpful to be able to get a visual sense of just how much different countertop options can transform your kitchen.
Modify your Kitchen Appliances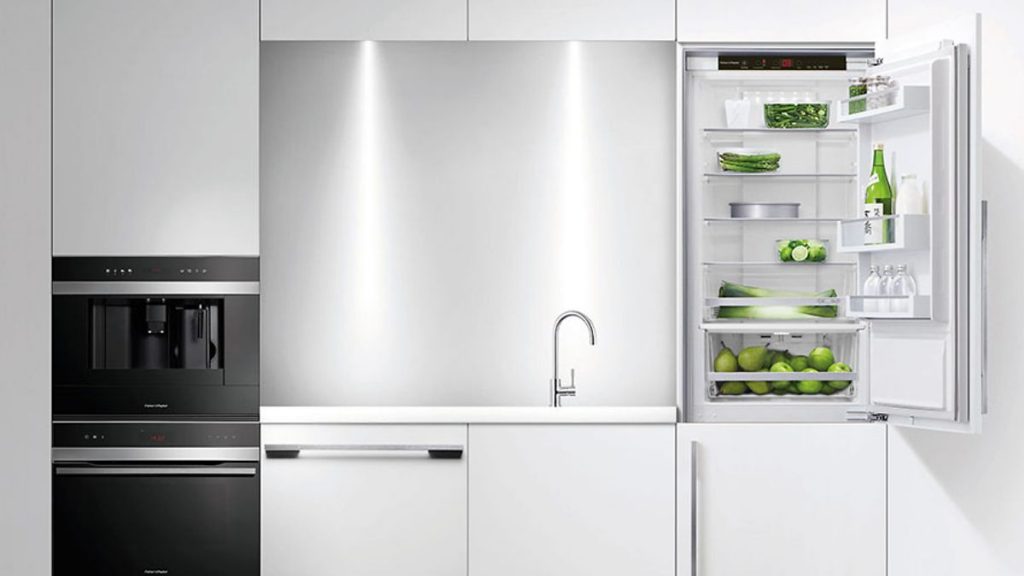 Source: emerson.com
Now apart from everything, if you would still have those old kitchen appliances then no matter how much you make efforts to modify your kitchen but your kitchen would look like the same old one but on the other hand if you would change some of your kitchen appliances then your kitchen would be able to get that new as well as much desired look.
It is not that you would have to change everything in the kitchen but if you would consider changing some huge appliances such as refrigerator, microwave and here you can even add some new modified appliances as well which would serve you in a better way and also at the same time your kitchen experience would get better.
Add a Cozy Nook in your Kitchen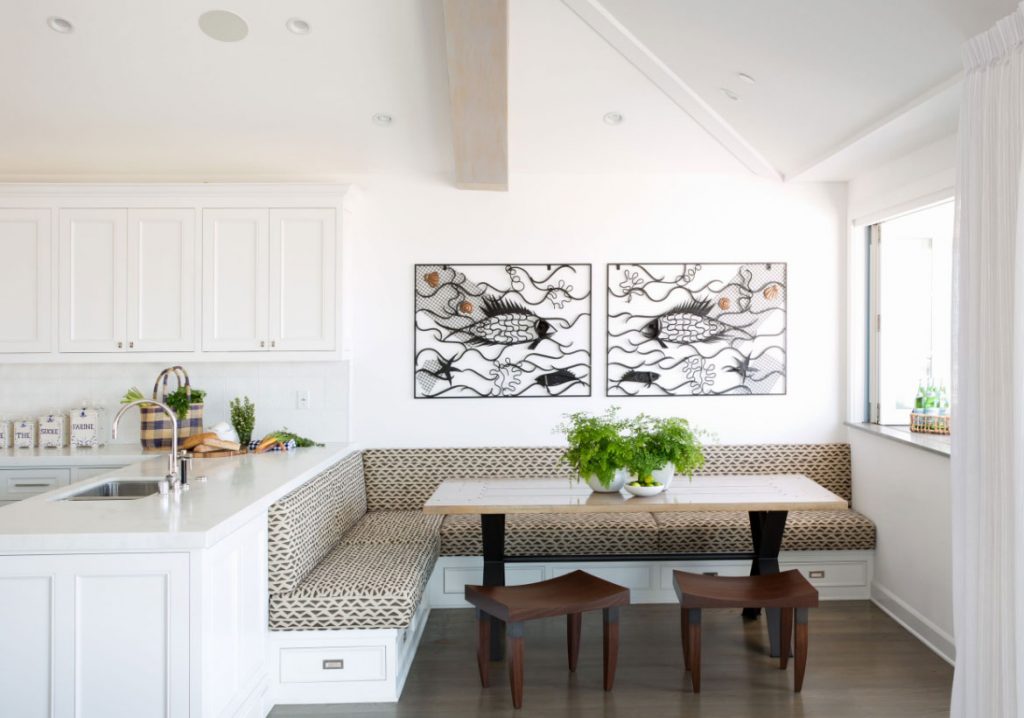 Source: vancouversun.com
Straight cut dining setups are so mainstream and there is no innovation in them and if you too got bored of that then you can set up a Cozy Nook in Your Kitchen where you can sit and enjoy your meals. This is not only very innovative but at the same time, it would serve the purpose of dining sets and moreover they would make your kitchen look so beautiful that you would fall in love with that.
Here you would have to get a long set of cozy sofa bench and place some soft and huge cushions to make the place comfortable and a table would complete the whole setup. You can place it near a window so that you can sit there and enjoy the view outside as well.
Consider Adding Floor Mat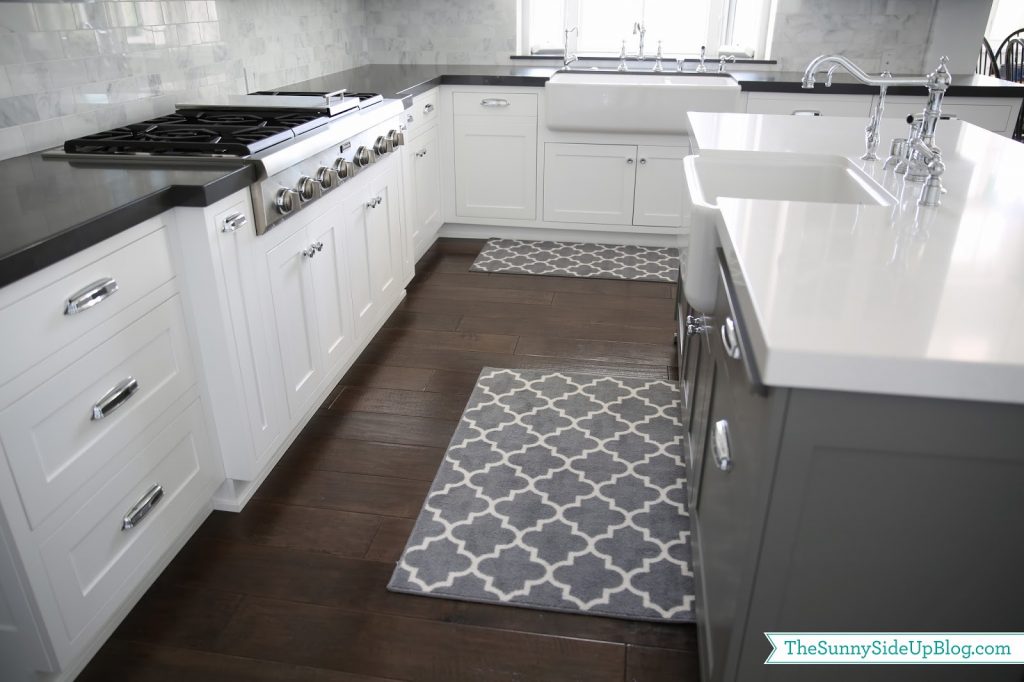 Source: sssit.co
You would be surprised to see how beautiful floor mats can make your kitchen. Floor mats are kind of essential for those who have kids in the home so as kids tend to destroy the floor but with the floor mat, the floor would be saved. Floor trend also change every now and then but changing floor so often is not possible so it is better to get floor mats instead so every time a new floor trend would arrive, you would just have to get the mat changed that's it.
They do come in a wide range of color and patterns and so you would be able to select the best for your kitchen which is a great thing for sure. Make sure to get the one that is easy to clean so that you can have hustle free cleaning of your floor mats.
These were some of the best Kitchen Remodel Ideas that you need to check out and also you can find more such amazing ideas as well as designs at Architecturesideas.