All You Need To Know About The Luxurious Balint House
66 views
Balint House is a luxurious dream house which of course has modern architectures and this house is not less than any dream house and it can be seen clearly that this house is a result of a great investment of capitals as well as ideas and an overall turnover of the house seems to be so amazing. This house seems no less than any resort or Luxurious Hotel and the beauty of the house has been enhanced by the exterior as well.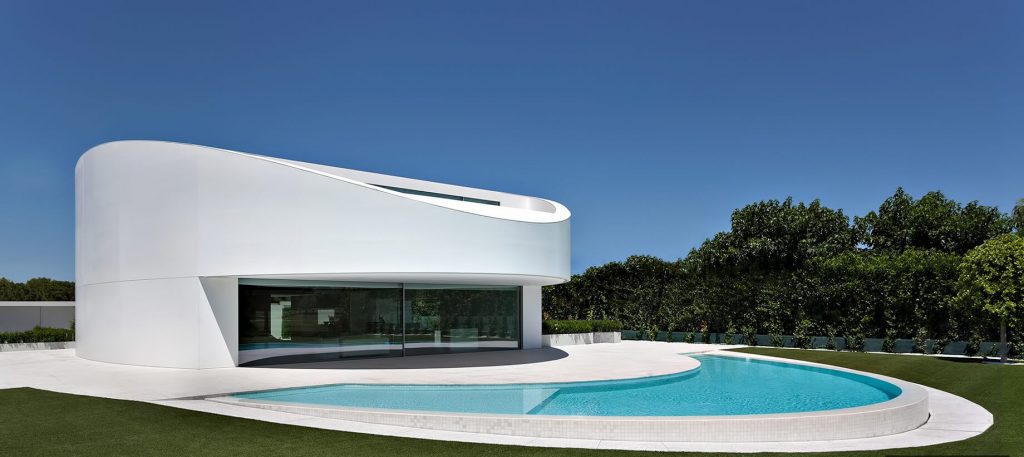 Source: thepinnaclelist.com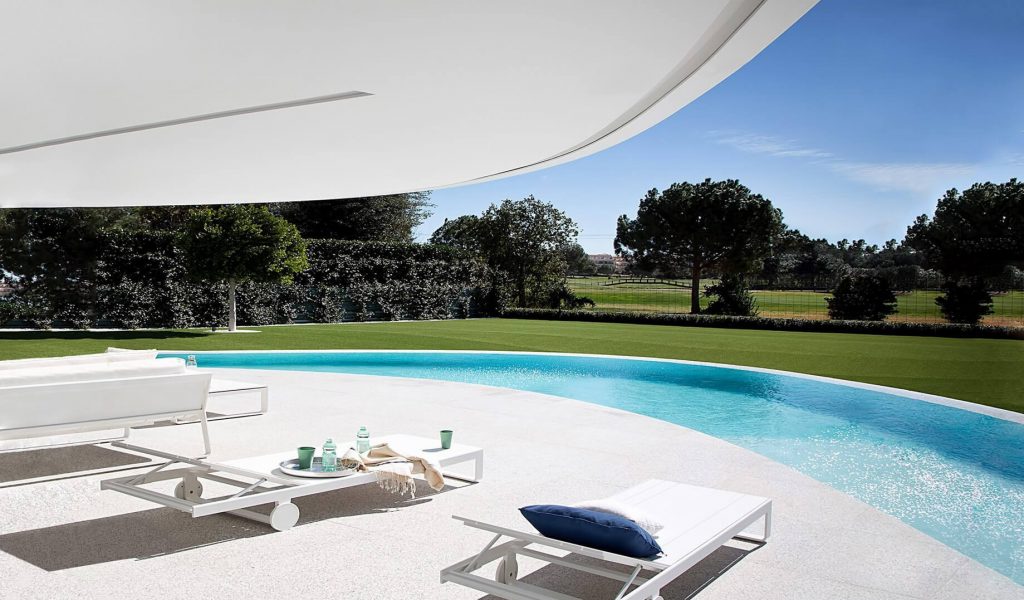 Source: thepinnaclelist.com
If you are the one who loves being in between the woods in the most luxurious house then this house is to be in. This house is exactly located at Betera which comes under Spain and this house has occupied a huge landscape of 8,309 square feet which is, of course, a very huge area and the home itself is huge so if you have a big family then also you can live in this house peacefully without any such problem.
Also Read: 19 Luxurious Houses With Stunning Architecture And Interior Design
The main attraction of this house has to be its exterior part and this has been created in such a way that this house seems to be like a perfect holiday home where you can visit once in a while for relaxation and enjoyment. The Fran Silvestre architects need to be praised for bringing such beautiful house to us and there is no second thought on the fact that this house is one of their best-constructed projects which are a big thing and this house seems to be a total success story for them.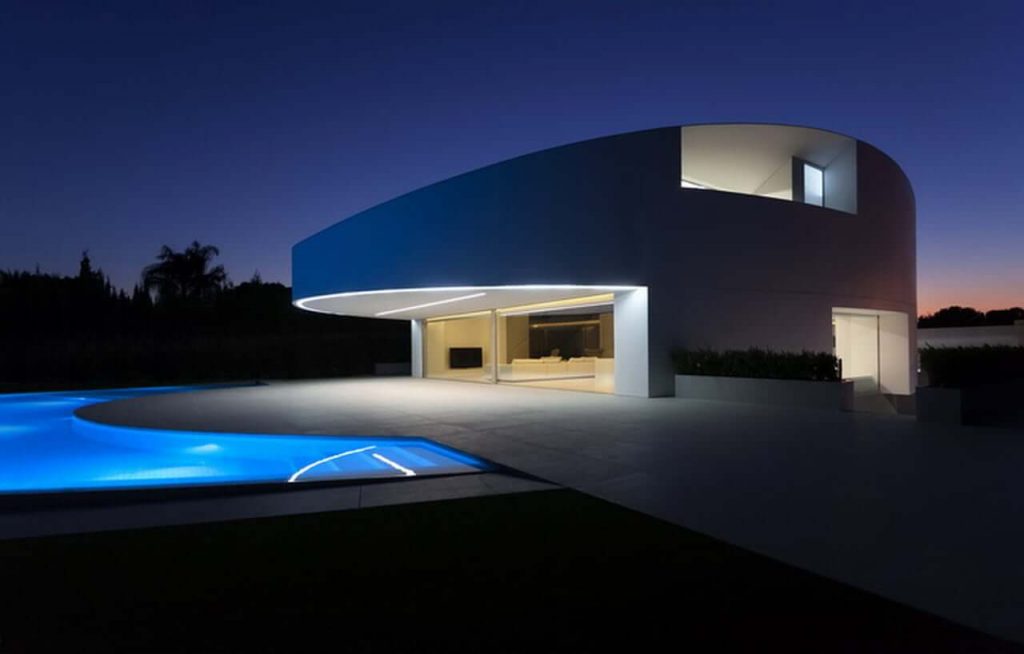 Source: linternaute.com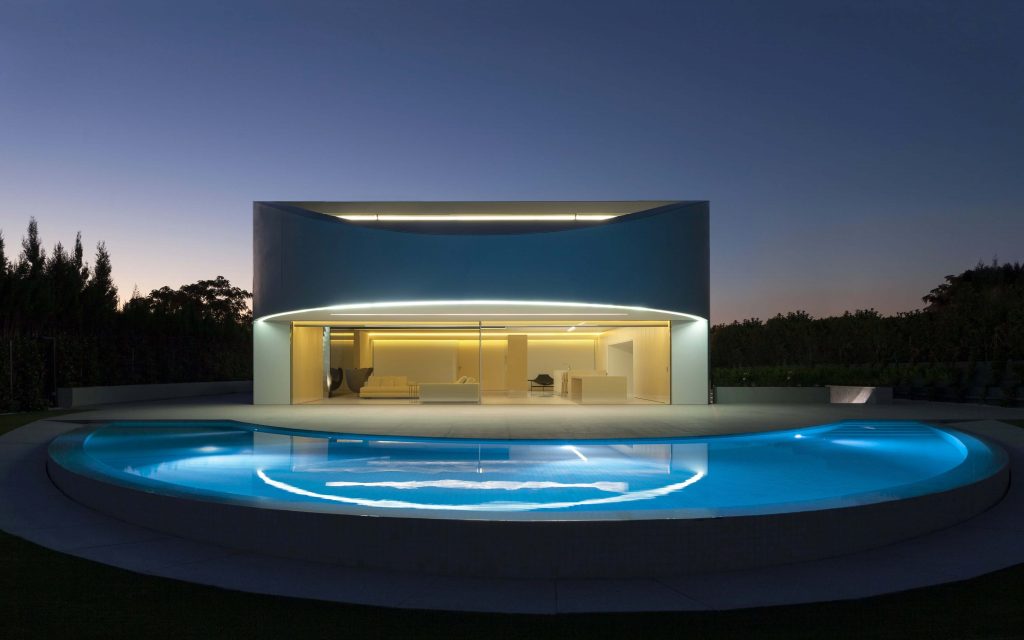 Source: behance.net
If you also desire to get a home inspired by this house then you can definitely contact the Fran Silvestre and team for such home. This house is surrounded by greenery and as far as your eyes could get your eyes would just be treated with the view of nature which is magical for sure. The house itself is not that huge but the area around has enough space that another house like this can be constructed.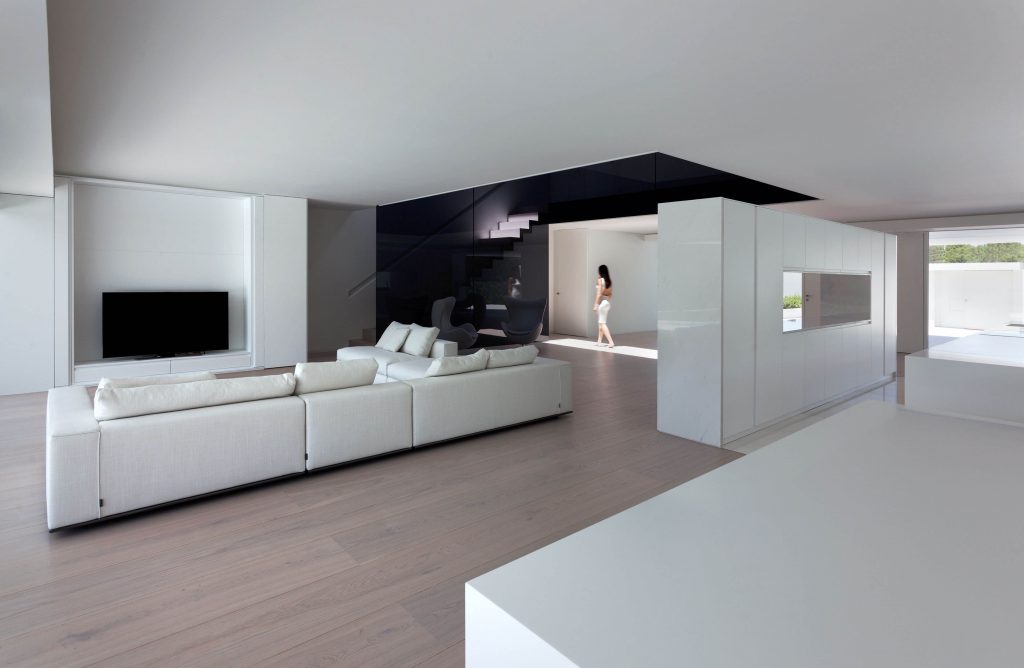 Source: behance.net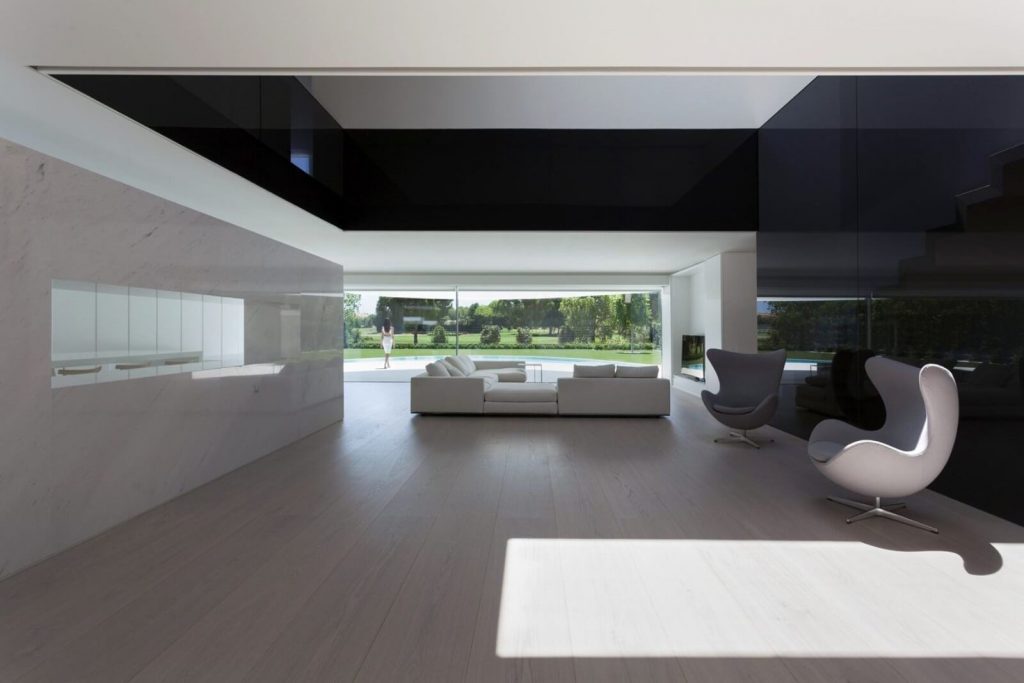 Source: wp.com
The house as an open field where a golf course has been set up so if you are a golf lover then this place would definitely please you a lot. You can also set a patio there are and enjoy being close to nature all the time which is a great thing for sure. Apart from that, you can even have a garden in the area and this would enhance the beauty of the house for sure.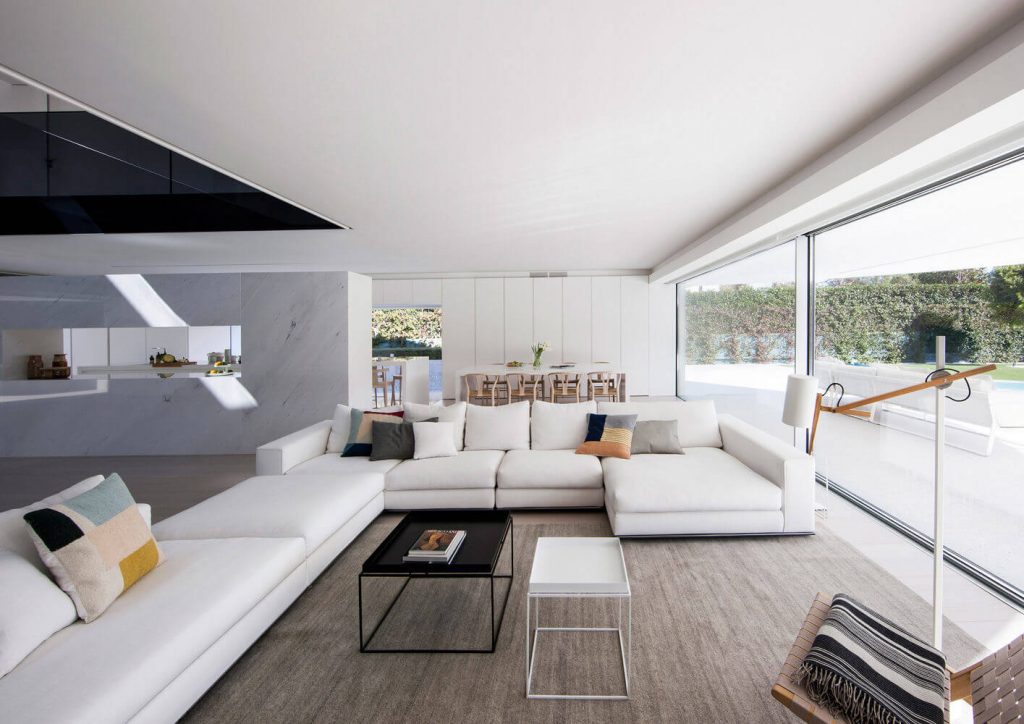 Source: minotti.com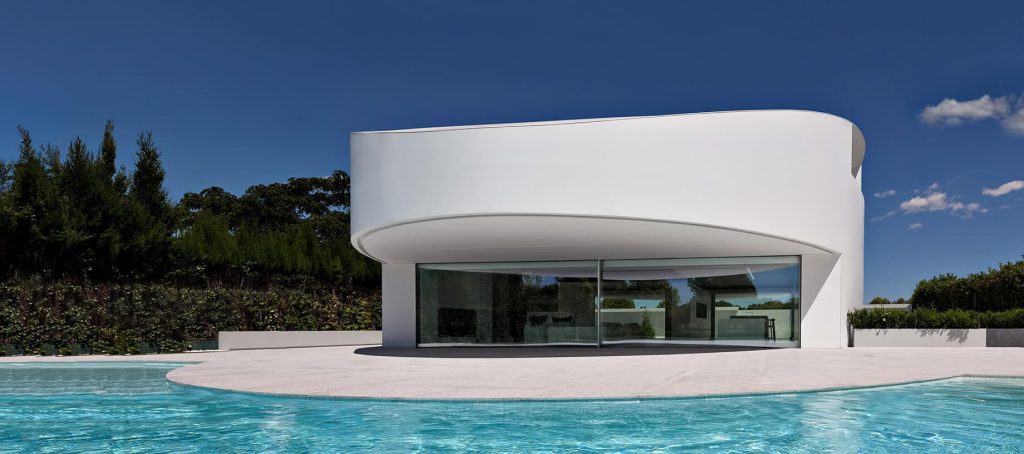 Source: thepinnaclelist.com
The area is so huge that even an outdoor party can be thrown at this place which is great and there is a Huge Swimming Pool and poolside there so if you are a pool lover then you would get your days sorted there in this house. The house is all white from both interior as well as exterior and it is kind of oddly shaped as well and it seems like a circle from the top.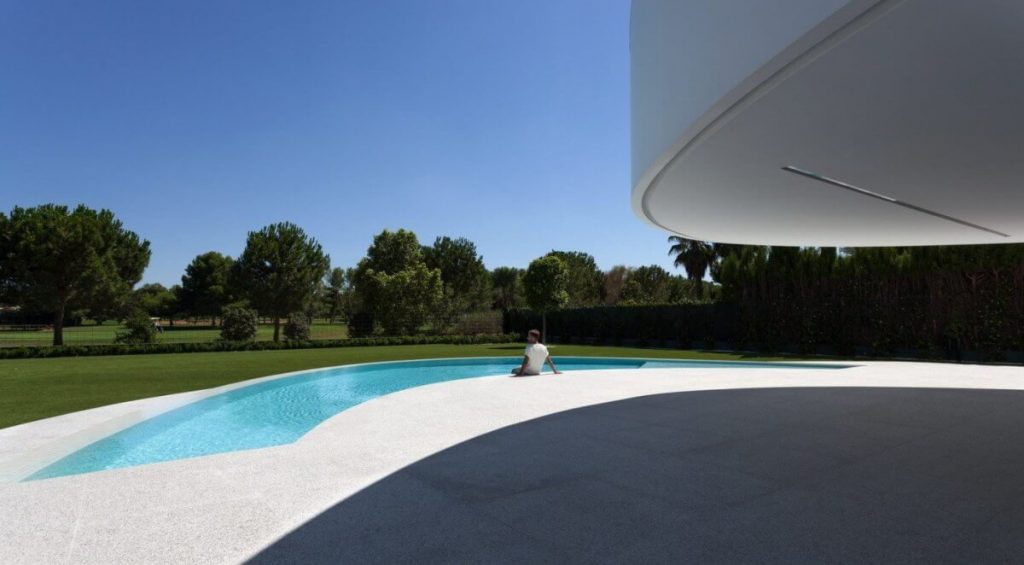 Source: blazepress.com
Source: imgix.net
Here are some Modern Architecture Homes, so you can get some ideas from these amazing houses.
The interior of the house is also as luxurious as the exterior of the house and the concept of minimal décor has made the Balint House this beautiful. To know more about such amazing architectural houses you can browse through Architectureideas.