What's New and Unique in Lamborghini Huracan Evo Spyder?
Italian super luxurious car maker Lamborghini is back in India with the launch of new Lamborghini Huracan Evo Spyder starting at Rs 4.1 crore. Known for its super sexy sports car and it has made a rapture entry into the Indian market on 10th October after 8 months from Huracan Evo Coupe launched. The Evo Spyder was launched on the occasion of the inauguration of the newest showroom in Prabhadevi, Mumbai city. 
Power-packed Body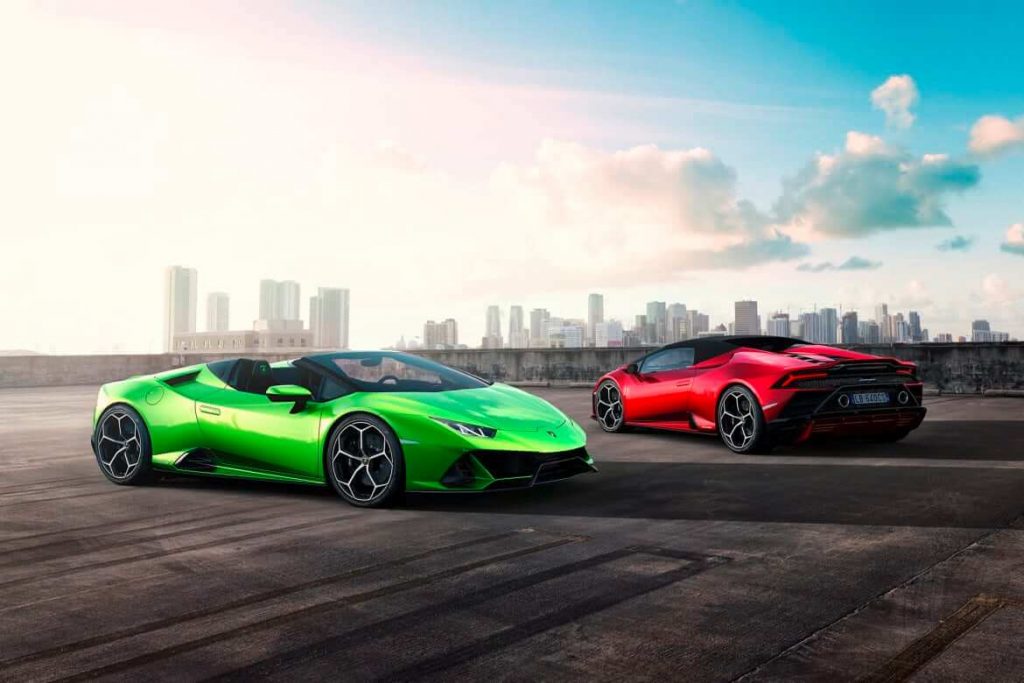 Source: carsdn.co
It is a perfect amalgamation of satin and aerodynamic body structure. It is packed with a power-packed 5.2-liter V10 engine. The powerful engine is capable of the 640 horsepower output while 600Nm peak torque and not to forget its 7-speed dual-clutch automatic gearbox. This bolder and untamed car is ready to pull off a large number of sales figure on the rough roads of the Indian market. 
Even the new model of the sports car is very identical in looks and mechanical way to Huracan Evo Coupe. So, let's find out how different it is from Coupe.
Also Read: The Lamborghini Aventador Is Music For Ultra-Luxury Car Lovers
It Got Modes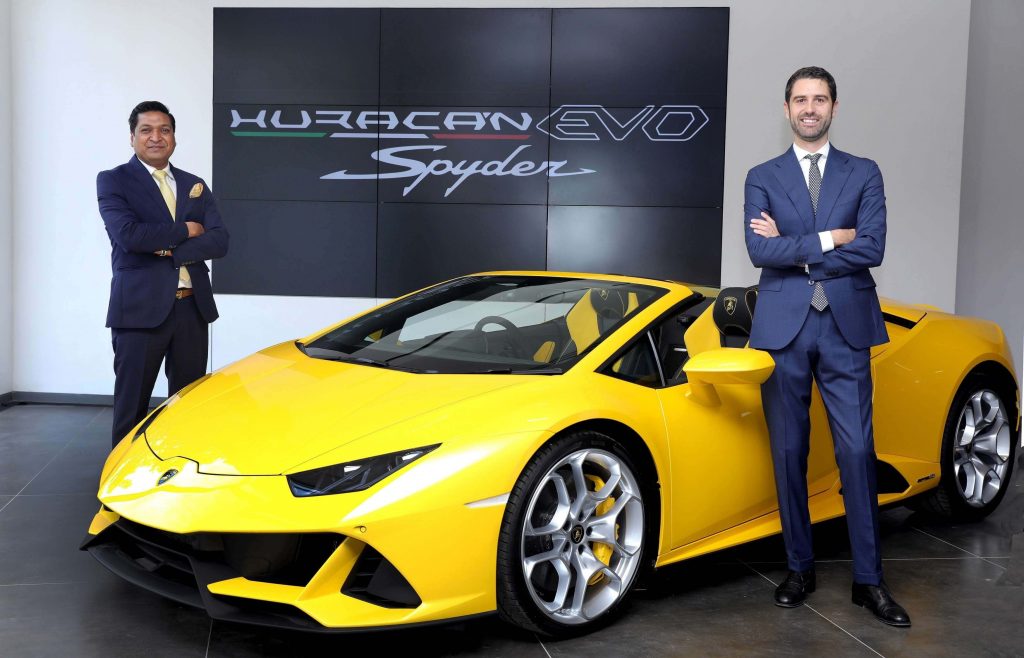 Source: etb2bimg.com
The sky is just 17 seconds away from its soft-top roof at speed up to 50kmph. Its new electro-hydraulic setup makes it 120kg heavier than the previous model Huracan Evo Coupe. Its Lamborghini Integrated Vehicle Dynamics chassis control system has a thriller feature for a truly onboard experience via Strada, Sport and Corsa driving mode. The rear window can be pulled down electrically and have automated pop-up rollover bars that are kept behind the seats. 
From pedal to the metal, it can go to the top speed of 343kmph. It can claim from 0-100kmph in just 3.1 seconds which is 0.2 seconds less than Huracan Evo Coupe. While to reach between 0 to 200kmph, it needs 9.3 seconds. SuperSport Exhaust and titanium intake valves boost the performance of this iron beast. 
What's Inside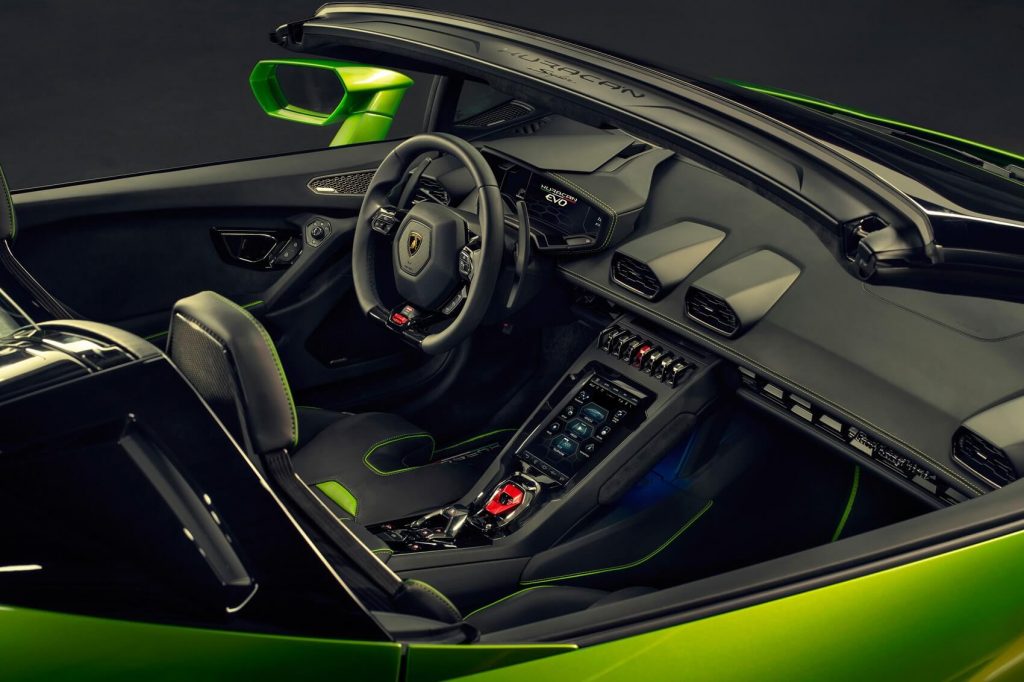 Source: bauersecure.com
Now let's get inside it. The beautiful cockpit features 8.4″ touchscreen system give enough freedom to enjoy the thrilling and entertaining driving experience with the finger touch. Along with that, you got real-time traffic details and adaption of light as per the driving mode is simply awesome. It got amazing Apple CarPlay with voice command and a dual-camera system to improve the driving experience. This exclusive car got exclusive upholstery in Carbon skin, leather and Alcantara.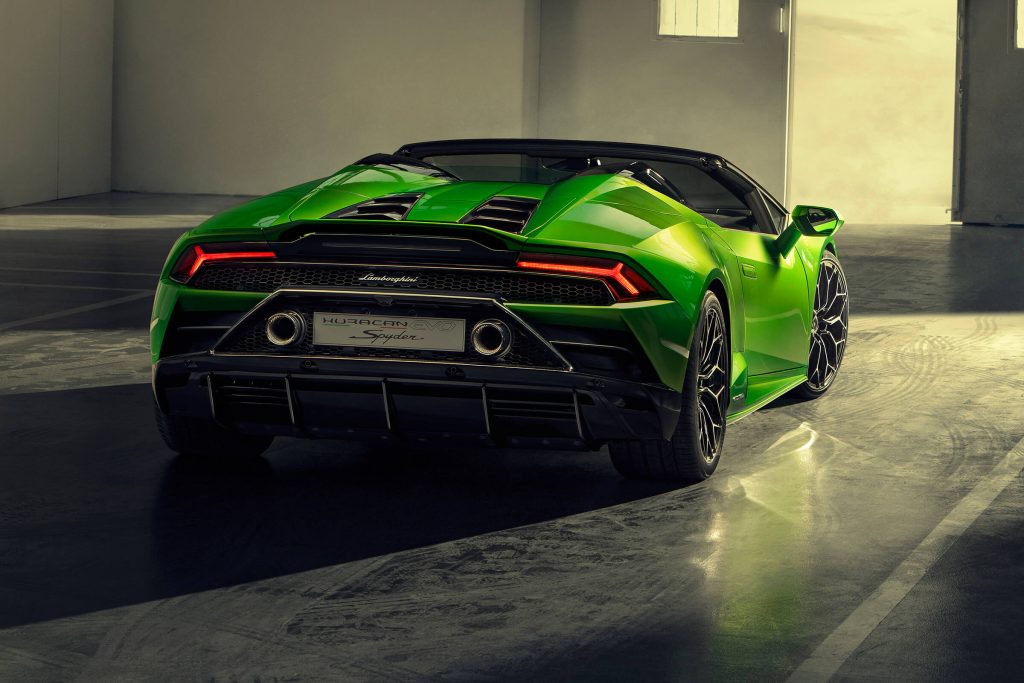 Source: evo.co.uk
It is packed with 20-inch alloy wheels with Pirelli P Zero tyre of 305/30 section at the rear and 245/30 section at the fronts. Customers can even customize the Huracán EVO Spyder to match the taste of a specific driver.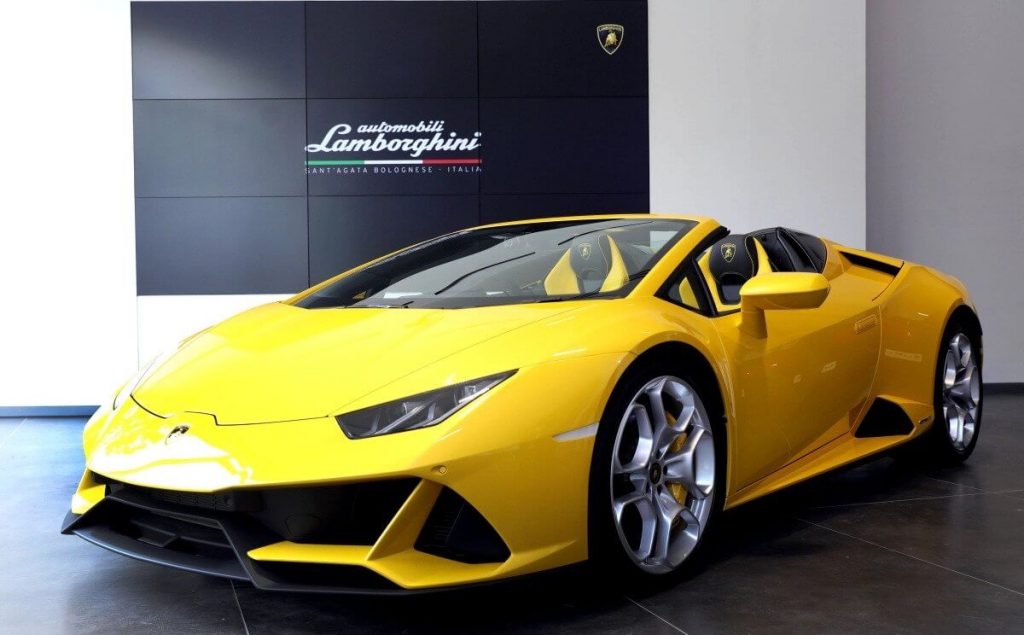 Source: assettype.com
While talking to the media, CEO of Asia Pacific region, Mr.Matteo Ortenzi says, "Lamborghini is strong and highly acclaimed worldwide, and the new dealership environment is a tangible demonstration of that. We are also thrilled to expand our footprint in the Indian market through the launch of the Huracán EVO Spyder".
Meet another beast Bugatti Centodieci.
Beast is Tough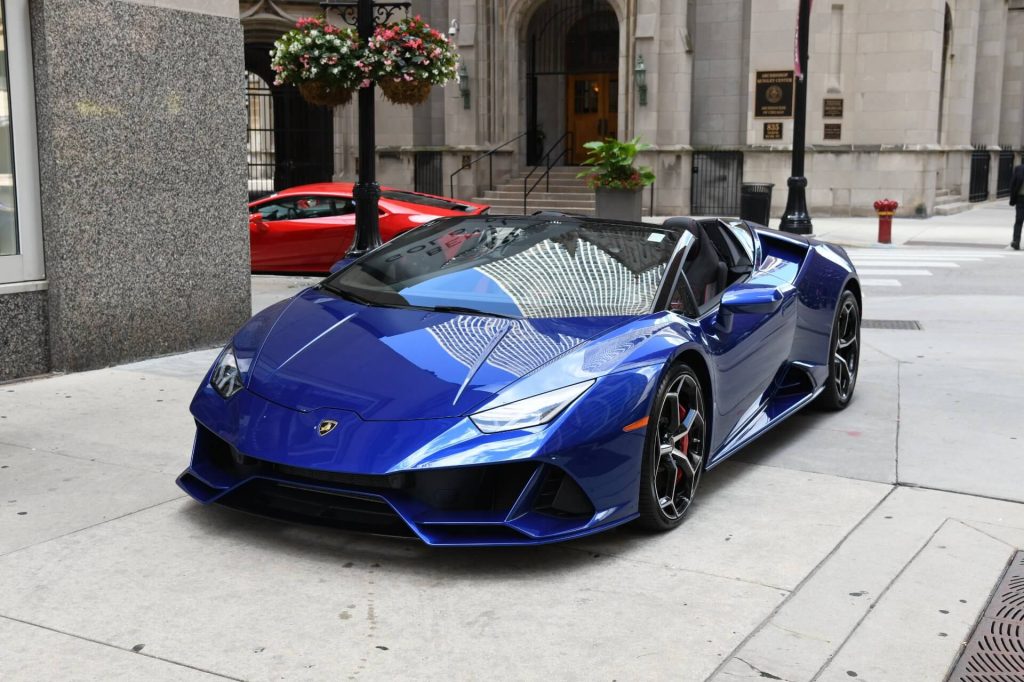 Source: bentleygoldcoast.com
Now only time will tell how Huracán EVO Spyder can give a fierce competition to the Audi, Ferrari 488 Spider, and other rivals. For all the updates around the world, follow ArchitecturesIdeas.