5 Best Trampolines for 2020
A trampoline is a wonderful recreational or competitive device designed for users to bounce on. It can be considered as sports equipment and it also provides an ample number of benefits such as helping to lose weight, increasing lymphatic flow, improving the functions of the immune system, and regulating oxygen circulation, thus enabling a healthy lifestyle. It is a  joyful way for your children to get some exercise on gymnastic trampolines, spend some time outdoors, and for added energy purposes during their leisure.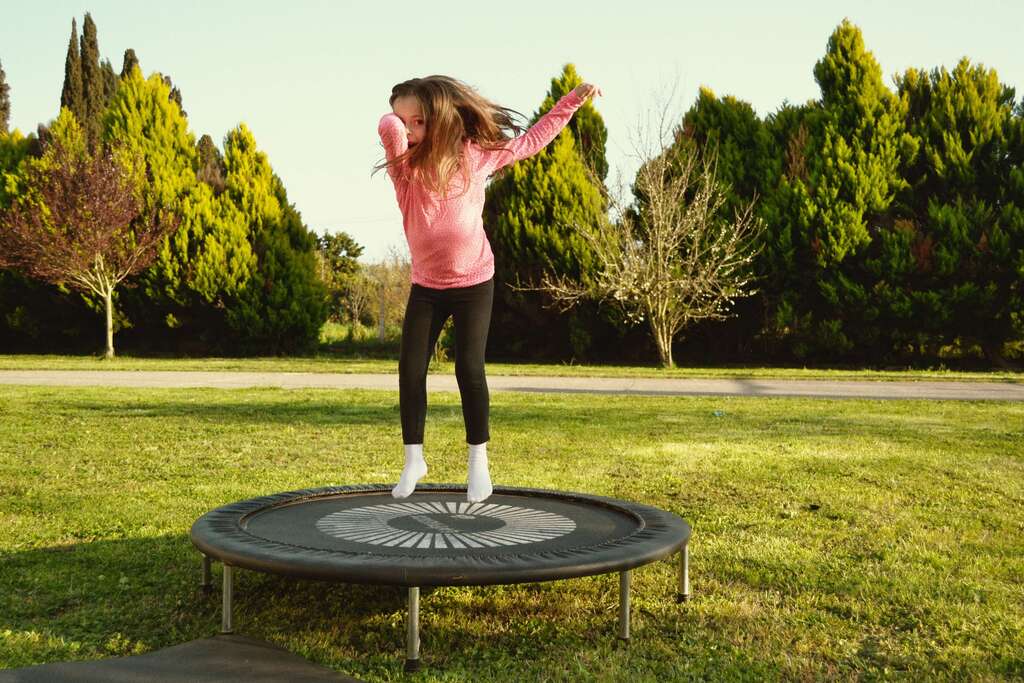 Source: facebabies.com
So if you are planning to gift your loved ones a trampoline this new year, it is extremely important to know some facts before buying the best trampoline for adults or kids. We care about the safety of your family and thus, have listed the 5 best trampolines which are trending this year for your convenience.
Skywalker 8 feet Round Trampoline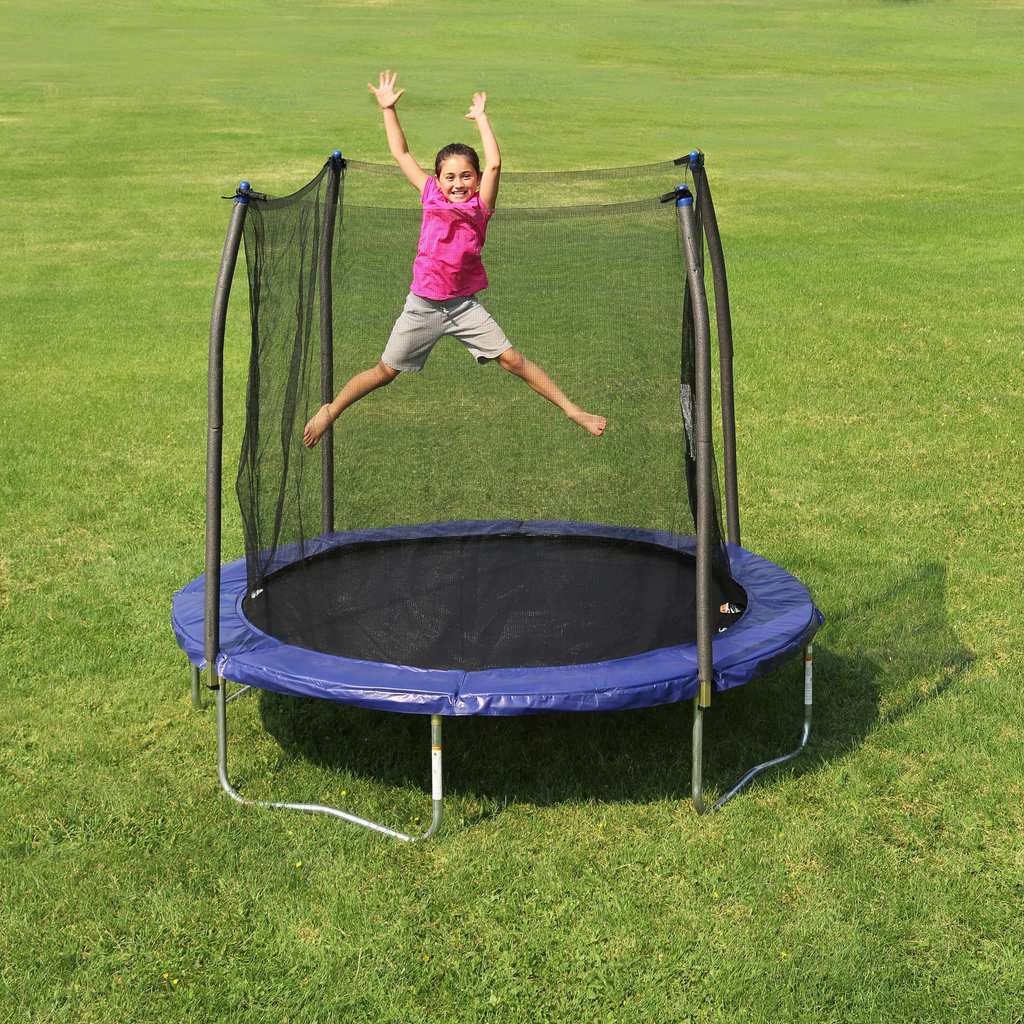 Source: walmartimages.com
This is available with full security features that help your children to be safe while plying inside the netting jar. Its unique design and features have already made it quite trending and in-demand among trampoline lovers and we are sure that it will rule this year as well.
One of its benefits is that it includes a buttonhole to connect the enclosure net directly to the jump mat, thus providing additional safety to jumpers by eliminating gaps. You can rely on its enclosed design and finish off your household chores while the kids enjoy jumping and playing within it. Embed this product into your playground or terrace and bring a smile to your children's faces. 
Also Read: Yard Safety for Kids: How to Make Your Backyard Safe for Your Children
A Cheer Mini Rebounder Trampoline
Source: amazon.com
Many of you might have faced a problem with large trampolines as they are not intended for children under six years. But this particular mini-trampoline is the best designed for your toddler as it comes with a miniature mat size of 36 by 56 inches. It is also available with a safety mast and a handlebar that can be adjusted according to your requirements. So this will be your child's favorite even while he/she is growing up. 
Skywalker Rectangle Trampoline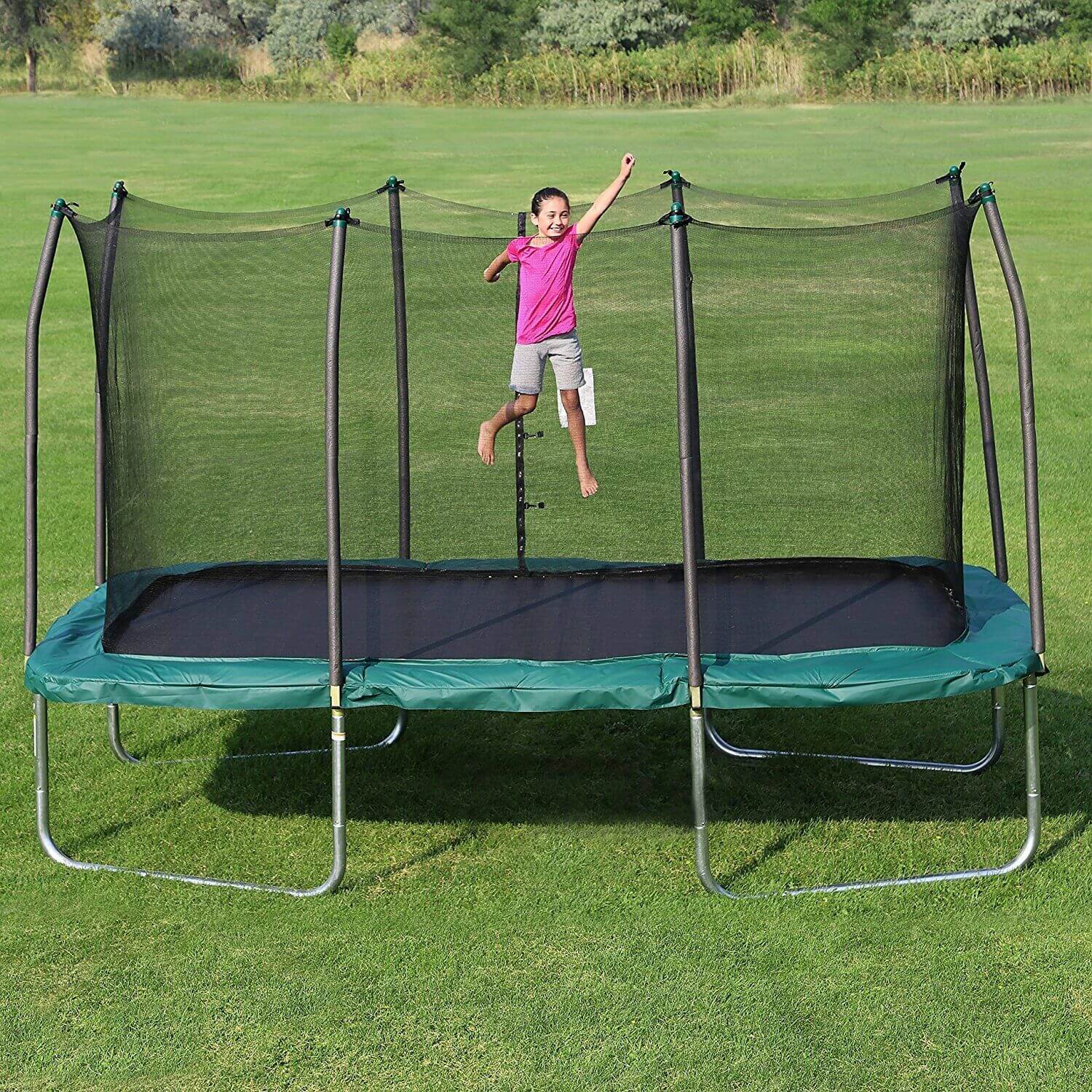 Source: ebayimg.com
This is again a product of Skywalker brand which is already topping our list. While most of the trampolines are round, this rectangular one can be a unique product adorning your home. If your children are lovers of gymnastics or acrobatic tricks, then this is the appropriate trampoline for them. It comes with all the quality and safety features, ensuring a happing bouncing for your family.
Bounce Pro 12" Trampoline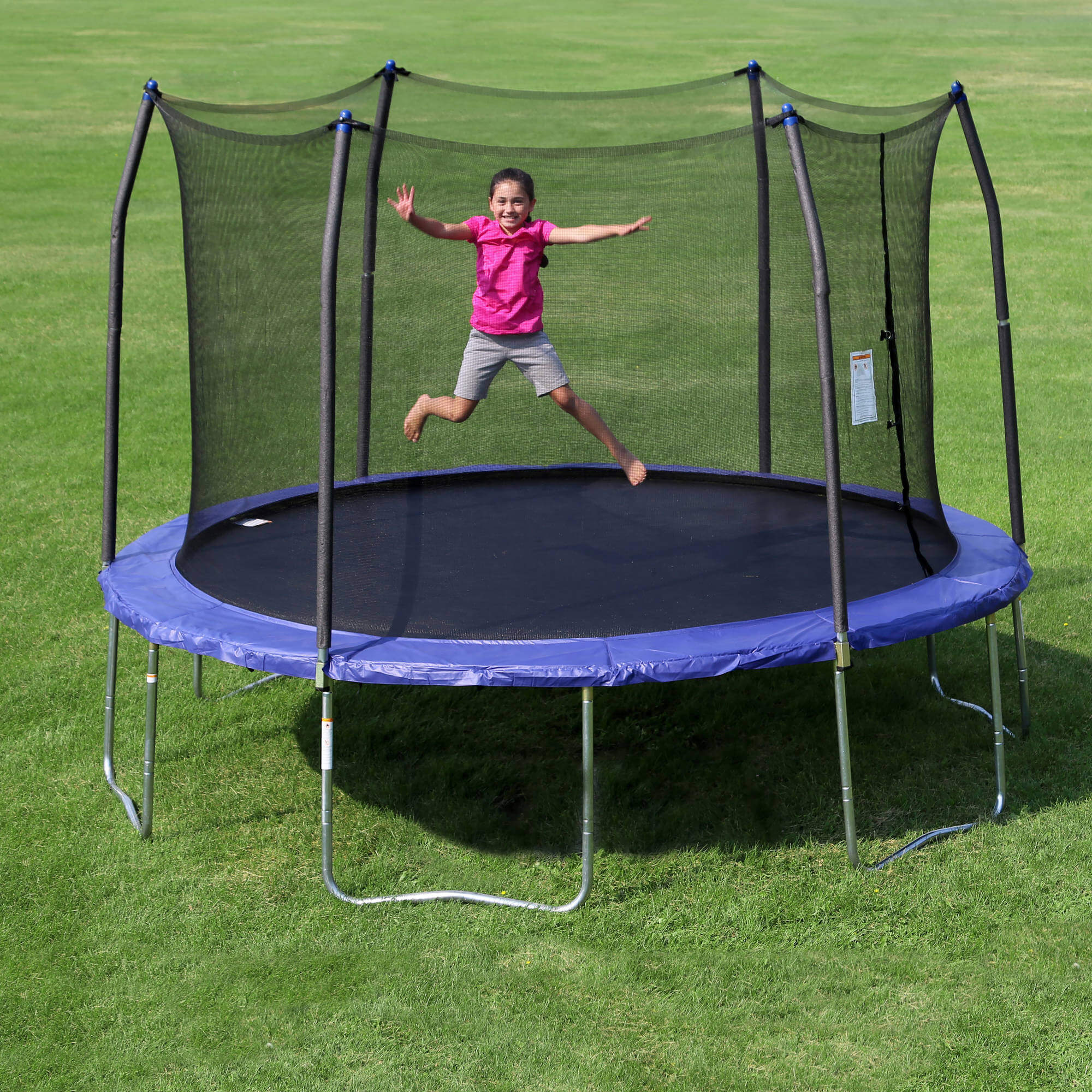 Source: iheartthemart.com
Now, this piece is pretty much bound to add flair and a lot of fun you are seeking in your backyard as all of it comes with flashlight state patented technologies. It is also made UV protected and water-resistant to wither all outdoor conditions and its long springs come with padded protector while the mat is enclosed by a strong net. So as you can already guess, purchasing this trampoline will change your loved one's expressions. 
Fitness Trampoline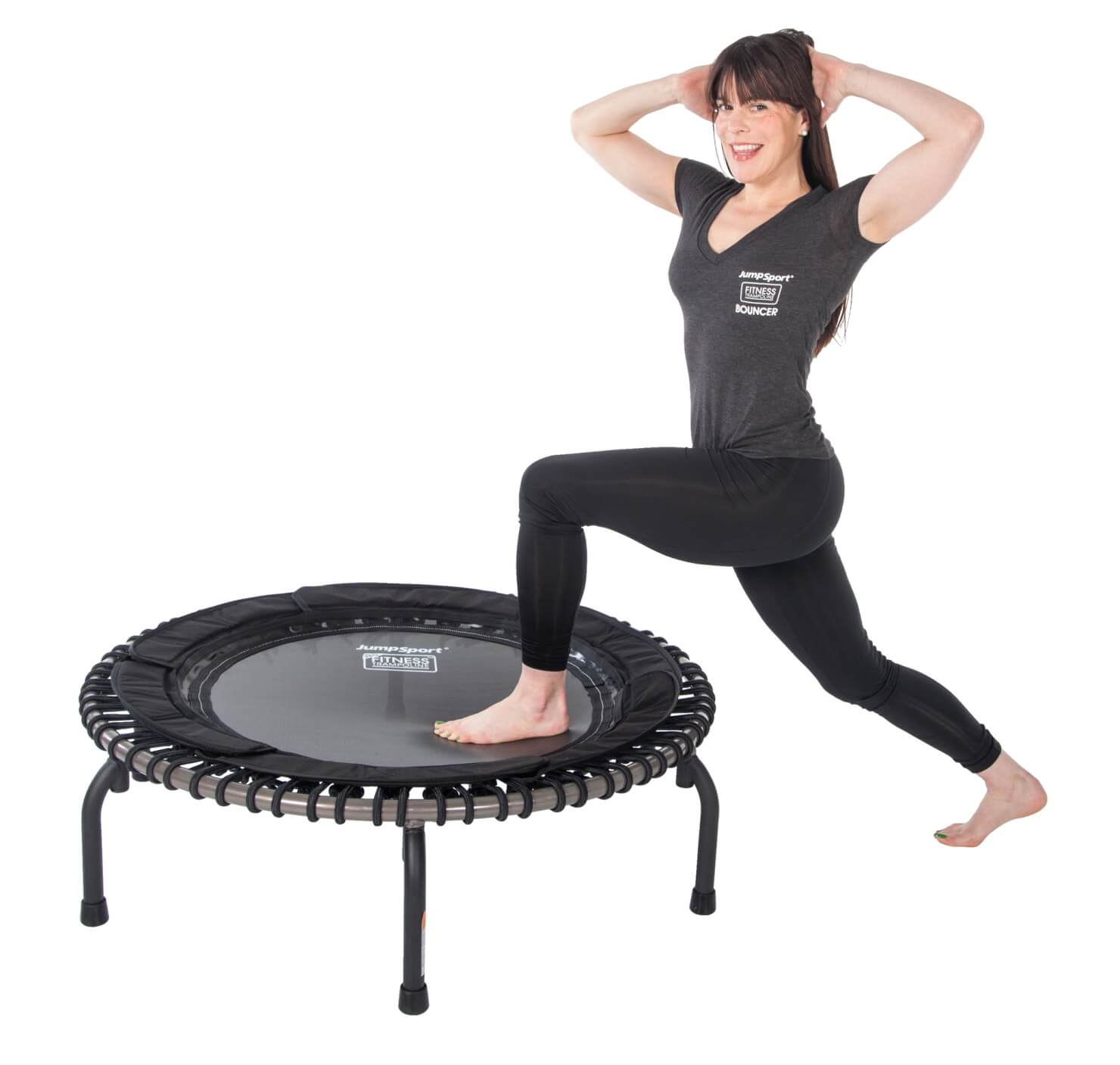 Source: schoolspecialty.com
This product is a gift from the Jump Sports brand and can be an addition to your workout area. Its patented arched legs provide stability, thus enabling balance exercises to high-intensity training. So from now on, plan your fitness goals with this high-quality trampoline.
Trampolines are the perfect activity for the whole family to create memories together. With proper durability, safety features, and quality, here are the best 5 trampolines for the coming years which will encourage you to opt for them. Happy jumping!