8 Styles of Conservatory Chairs to Fit any Decor Needs
CHAIRS, this is perhaps the first thing that would strike your mind when you are working on the interior decor of your conservatory. Choosing furniture, especially chairs, for the conservatory follows a completely different styling philosophy from the rest of your home. You don't want to clutter your conservatory and yet create a space that allows you to enjoy the world outside from the comfort of your home environment.  So what's trending right now among conservatory chairs? At Konservatory.co.uk we have got the answer. Take a look at the eight best styles of conservatory chairs that we have curated and you'll find ones that fit any decor needs. 
1. Postana Jumbo Cord Fabric Power Recliner Armchair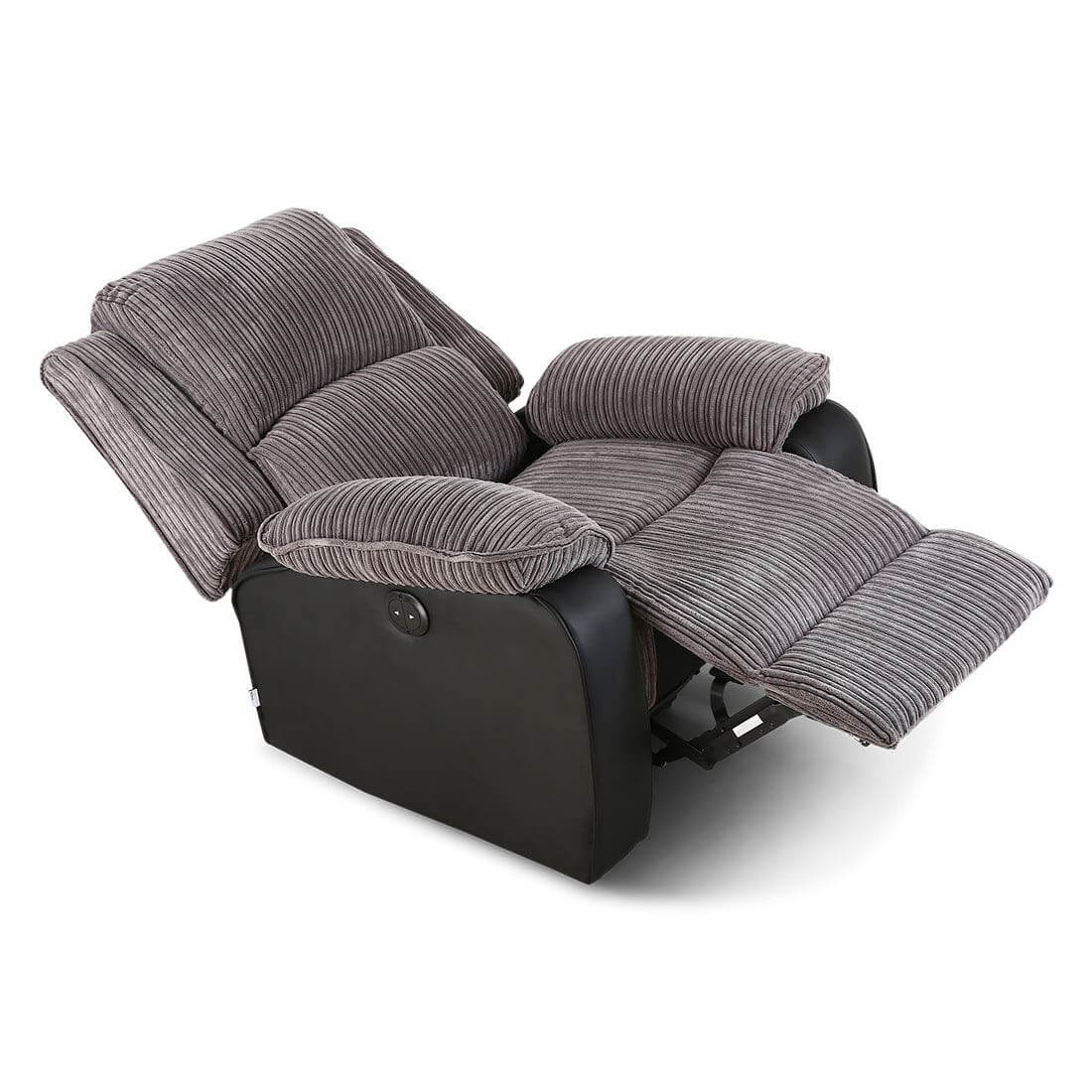 Source: amazonaws.com
For those blessed to have a large conservatory and wanting to flaunt their style, this electric recliner armchair from Postana would be a perfect choice. The brown shade makes it perfect for both traditional as well as modern styled conservatories. The premium latch recliner mechanism lets you recline with ease, controlled by a small latch. If you are one of those who loves to take a nap in the afternoon you won't trade it for any other furniture you have at home. 
2. Angel Home & Leisure New Queen High Back Leather Chair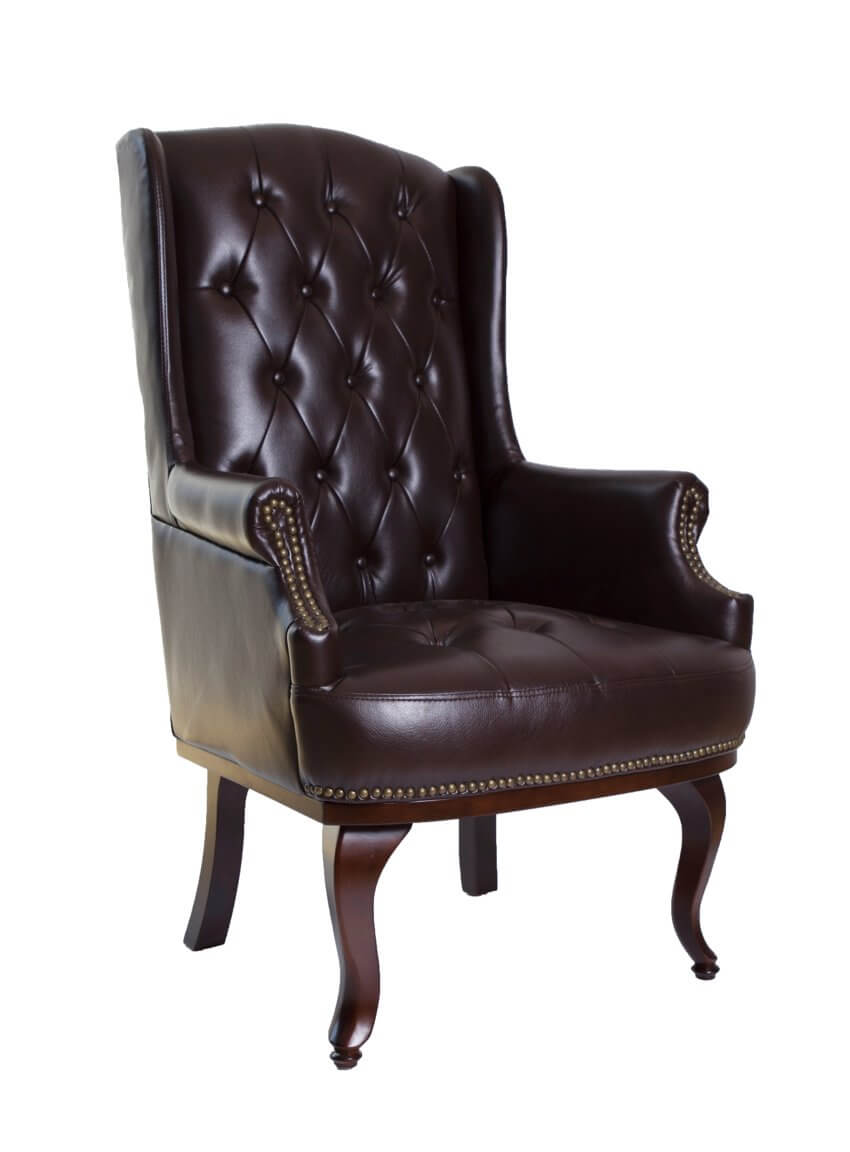 Source: amazon.com
Love calling yourself a traditionalist? Don't wish to experiment with a more contemporary design? You won't be able to wait to own this piece. There are class and tradition written all over this chair and the premium leather finish grabs your attention at the first glimpse. You will be able to achieve a straight, tall and upright posture sitting on this chair. It feels commanding from that position, doesn't it? 
Also Read: 25+ Modern Occasional Chairs For A Comfort Seating
3. WarmieHomy Modern Orange Occasional Chair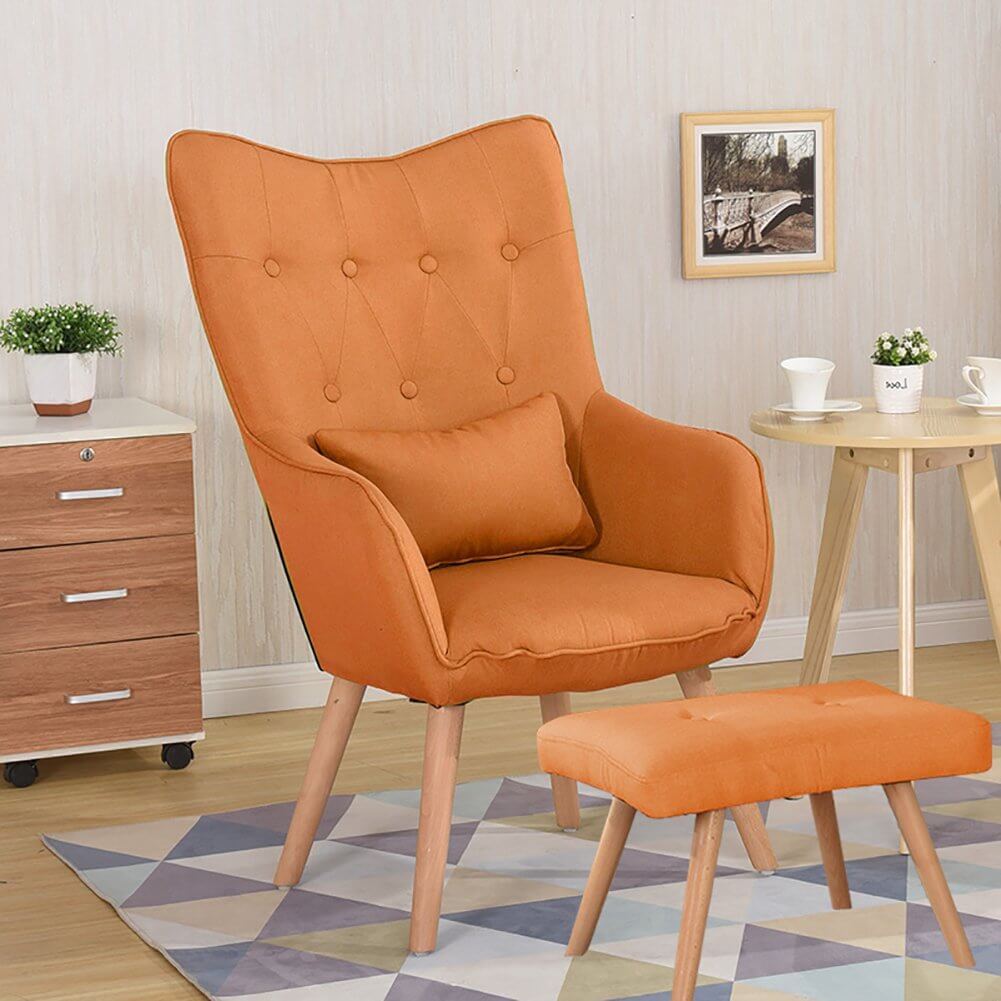 Source: amazon.com
Love colours and want to brighten things up at your conservatory? We bet you won't find a better option than this buttoned linen fabric accent chair. The bright orange colour immediately accentuates the space and can lift up your mood when the weather is gloomy outside. The footstool that comes along is perfect when you wish to relax and go deep into your thoughts. A steaming cup of tea in your hand is all that you need sitting on this relaxing chair. 
4. Desser Morley Cane Armchair in Blossom Fabric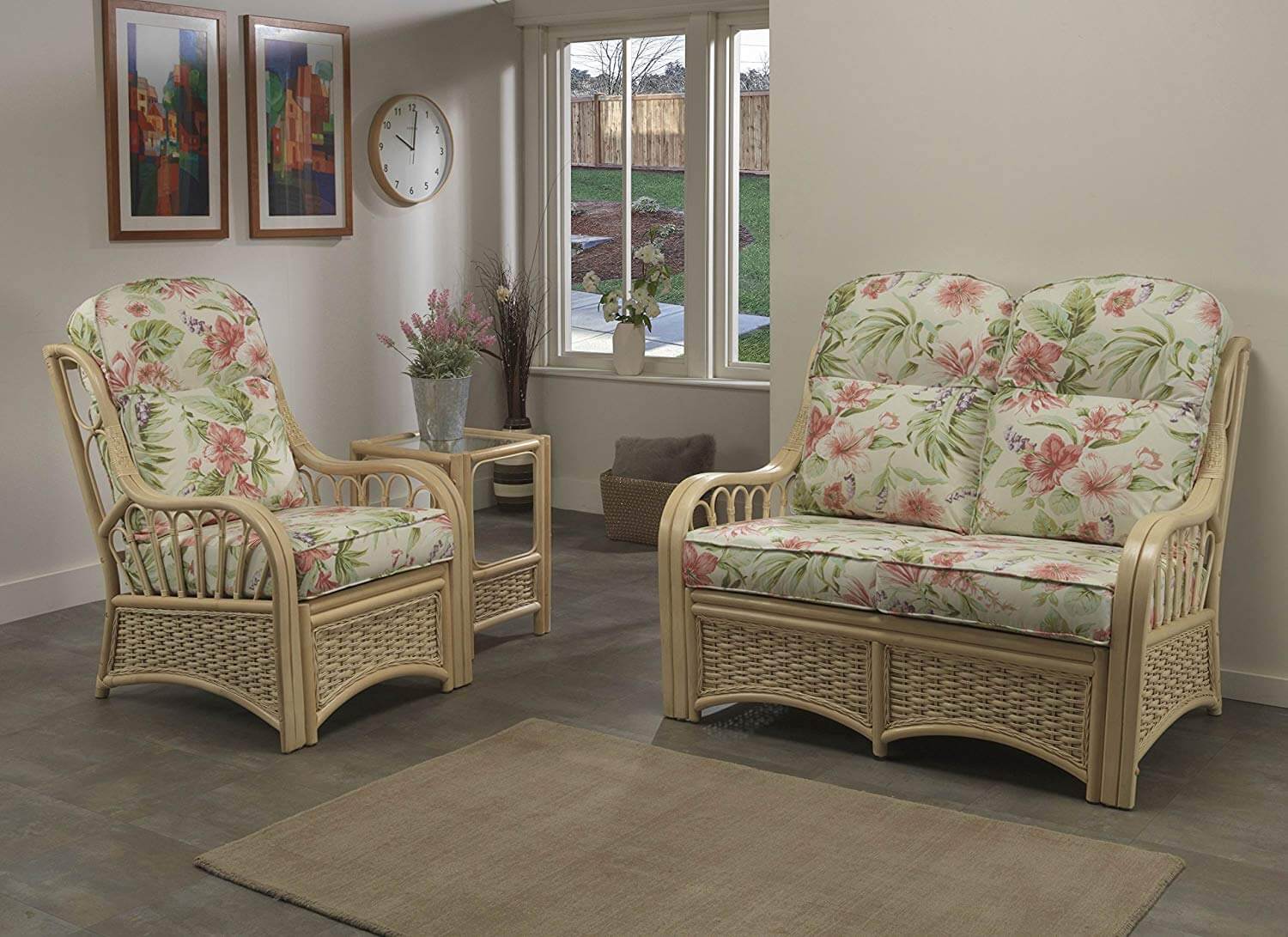 Source: amazon.com
It's near impossible to curate a list of conservatory chairs and not include one made from cane. In fact, we could have added dozens of them to our list but for now, we shall stick to this one from Desser. The natural glossy finish and the intricate detailing on the chairs make them stand out. The premium cushions with their floral patterns immediately brighten up the conservatory.  
5. One Child's Traditional Wooden Carved Rocking Chair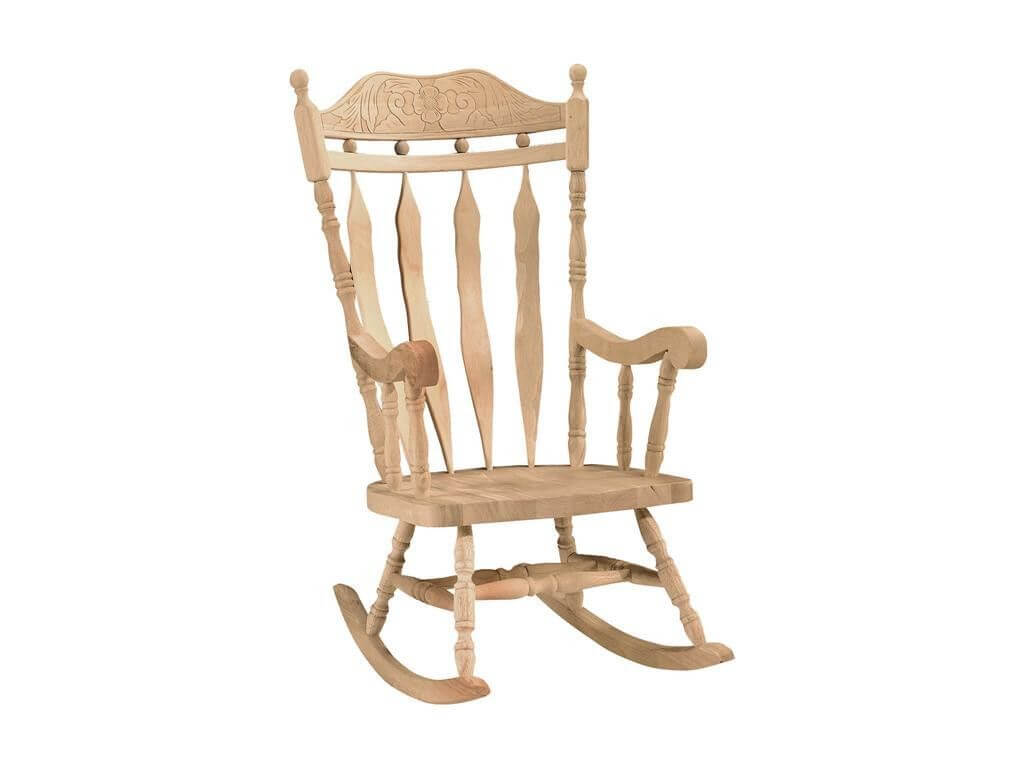 Source: pinimg.com
If the child inside you refuses to leave, this is the chair that would best suit your conservatory. It's simple yet elegant in design and ideal for small conservatories. The rocking feature makes it stand out among all the other options we have on our list. It's sturdy, it's cheap and most importantly lets you enjoy a smooth rocking motion that would take you to your childhood days. 
6. Desser Light Oak Deluxe Swivel Rocker Chair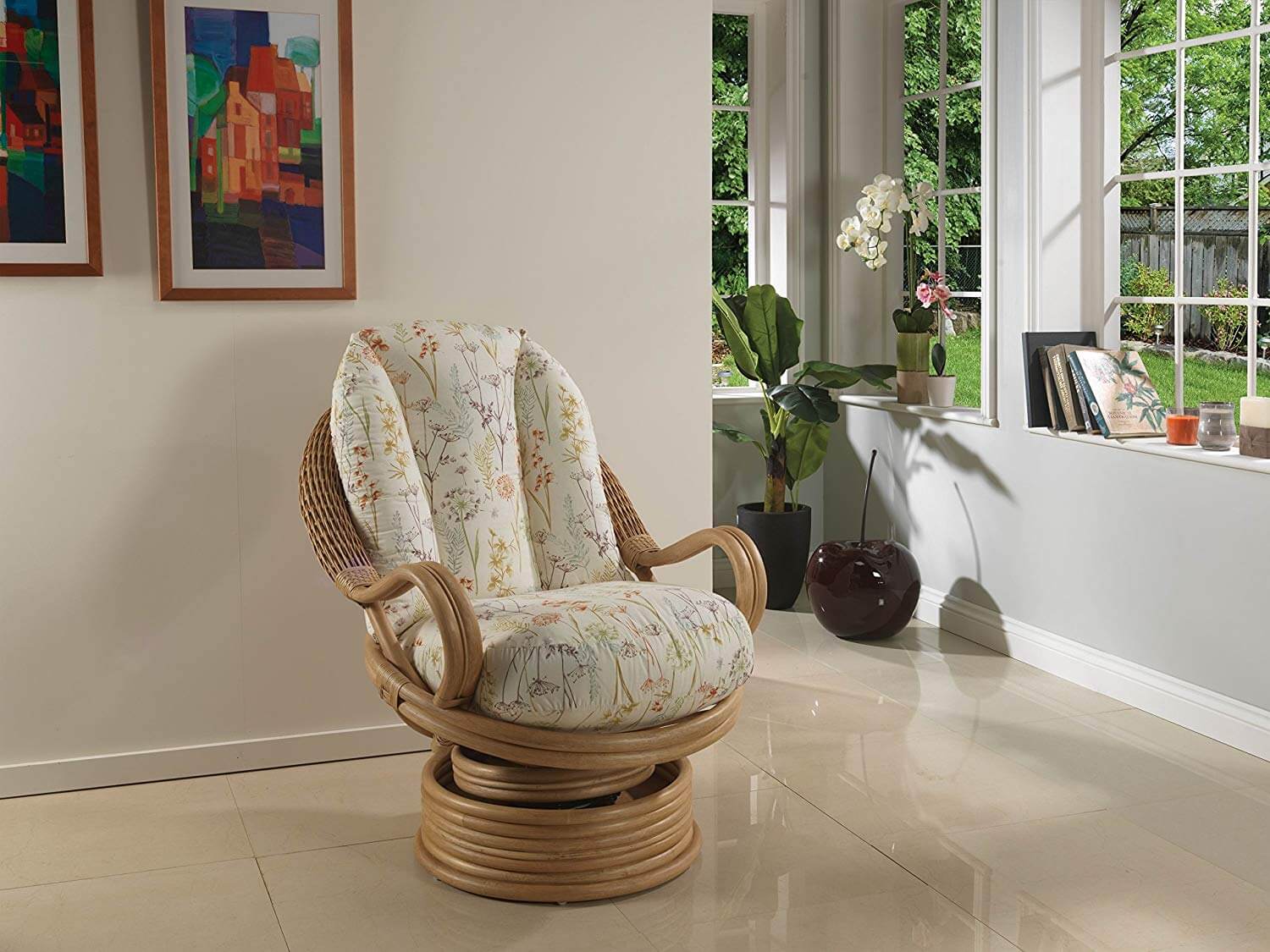 Source: amazon.com
We have another one from Desser on our list as the brand is known to make some of the best conservatory chairs. This one is among our favourite given that it does so much in such a small space.  The 360° swivel on this chair, plus the rocking motion makes it a big hit with homeowners. The comfortable cushions complement the intricate design work. And when you come to know that all that is made from cane, all that you can say is 'Wow!'.
7. Faux Rattan Lounge Furniture Set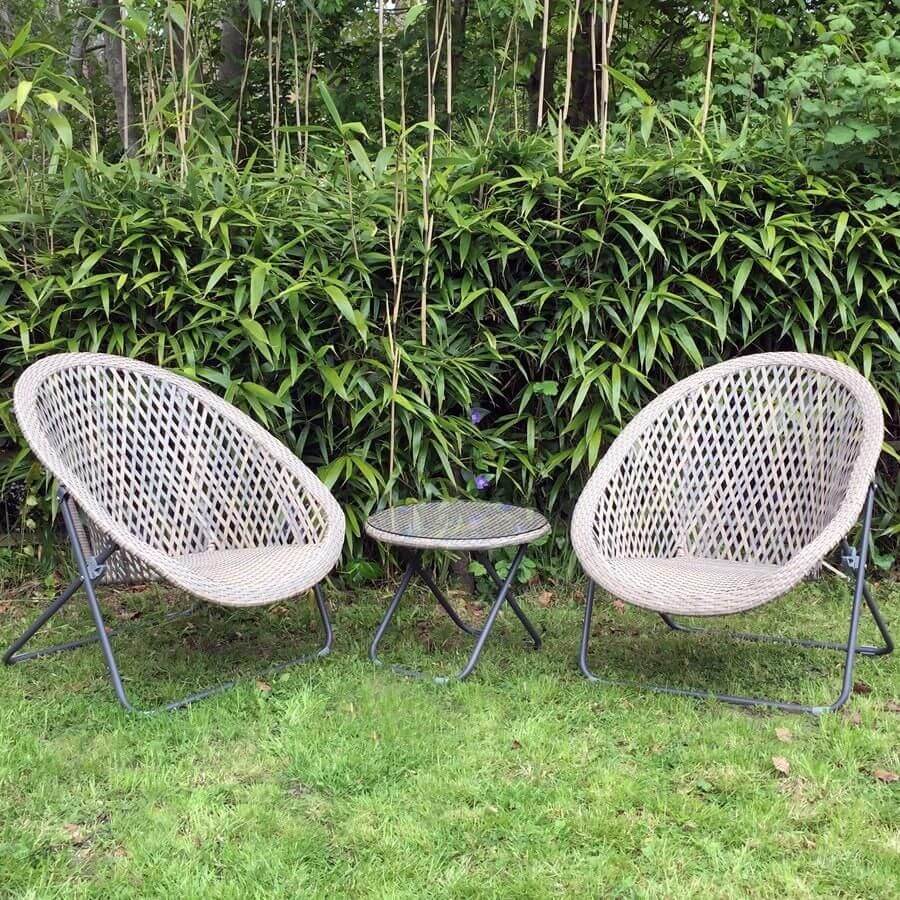 Source: pinimg.com
Dealing with space constraint? You should have no second thought choosing the Faux Rattan Lounge Furniture Set. They occupy minimum floor space and offer you the perfect setting to enjoy reading a book or engage in a conversation with your friend. The accompanying round table with glass top adds to the practicality of this chair set. 
8. Arizona Rattan 2 Seat Arm Chair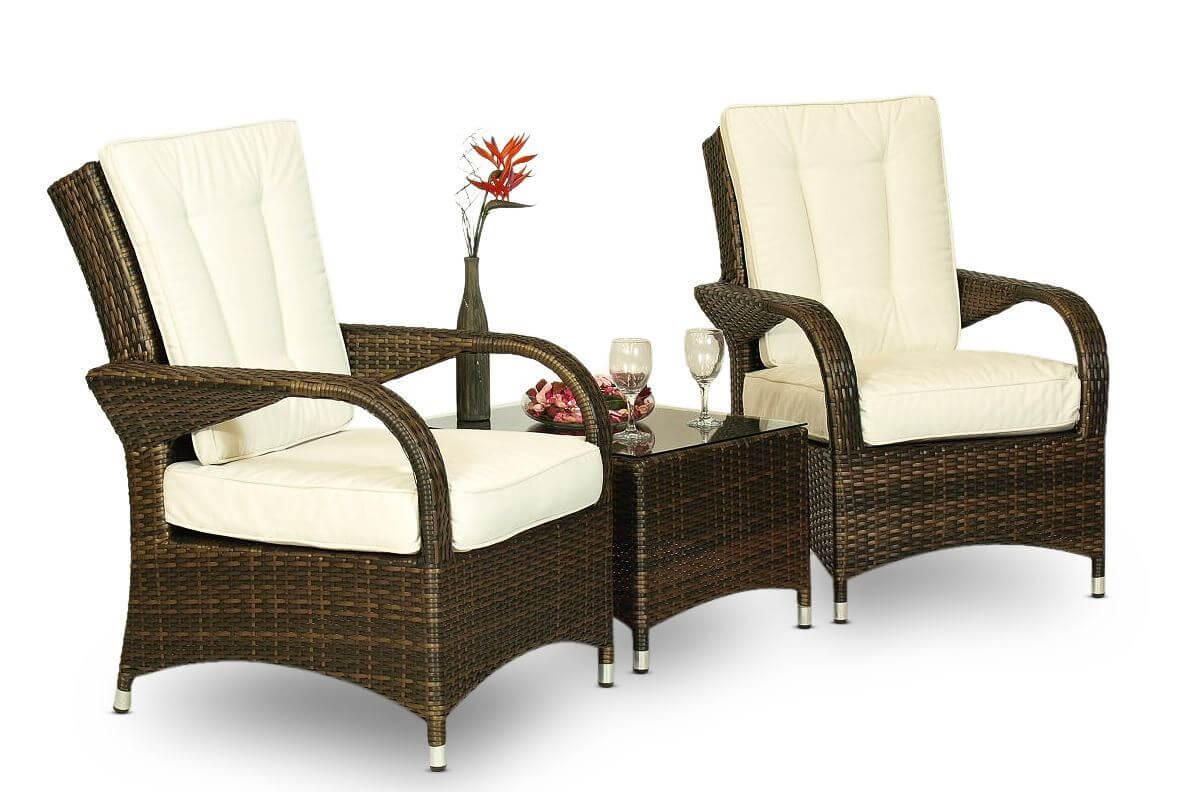 Source: pinimg.com
Want something that can seamlessly blend with a traditional and modern conservatory décor at the same time, we have got it figured out for you. The Arizona Rattan 2 Seat Arm Chair with Small Glass Table and off-white Cushions adds to the décor of your conservatory. The removable dust jackets on the cushion help you avoid maintenance nightmares. 
To sum up, any of these chairs would add to the style quotient of your conservatory irrespective of whether you wish to spend a fortune on chairs or enjoy value for money. We understand many conservatories may struggle for space and may not fit a new chair. Alternatively, you may have created your space for a different purpose, such as a dining room or children's playroom.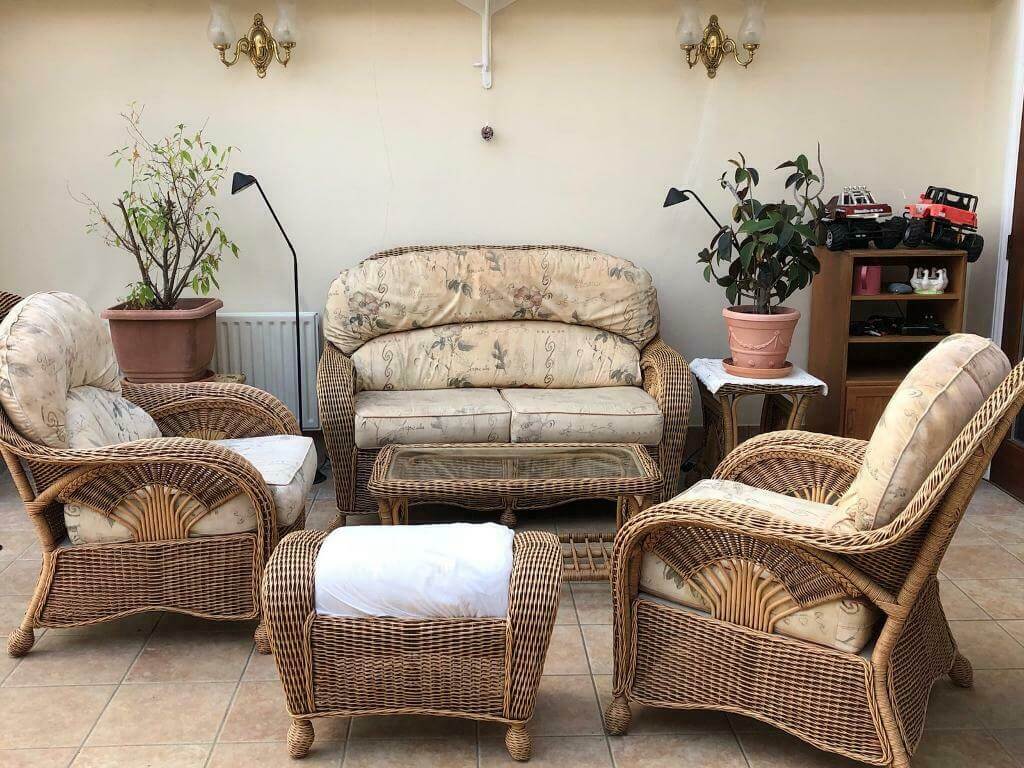 Source: ebayimg.com
But this doesn't mean you can't have a spot to relax for yourself. If a traditional upright chair just won't suit, consider storage units that also convert to seating, they are smaller and will serve two purposes at once. At Konservatory we have been constantly reviewing the best conservatory chairs available helping you make the right choice. If you wish to know the cost of building a conservatory from scratch or remodelling the existing our Conservatory Calculator will serve as a good starting point.