Top Tips for Buying Elegant Outdoor Furniture
If you love the outdoors, then having a piece of elegant outdoor furniture for your garden is a must-have. For, it complements your plants and flowers in making your home attractive. Once you have pruned and clipped overgrown bushes and trees. You can set up a lovely outdoor kitchen and enjoy a barbeque under the moonlight. And when you want to relax beside a fire pit, a swinging chair or a recliner helps to get you in a serene mood. Indeed, having outdoor furniture for your home has the most benefits. Yet, how do you choose the right units for your home?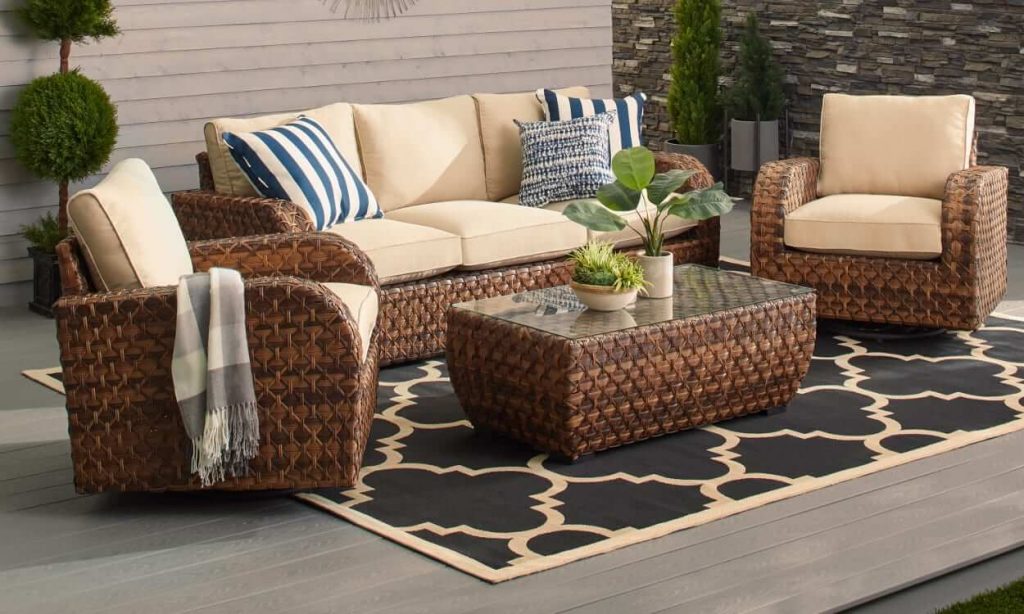 Source: ostkcdn.com
Know Your Available Space
How much space do you have to spare for your outdoor furniture? And, in what shape is this available space? You know, a narrow balcony area may only fit a corner chair, table and a couple of hanging décor. But, when your patio seems endless, you can set up some oversized outdoor furniture for a large family.
Pick Quality, Weather Resistant Furniture
Outdoor furniture is subject to the elements. Hence, ensure that you go for furniture that is corrosion resistant. It should be able to withstand strong winds and harsh winter where appropriate. Outdoor furniture goes through rough handling by both your family and outsiders. Hence, they should be of robust materials. Also, insist on furniture that is easy to clean and maintain.  You can get durable furniture from PureModern.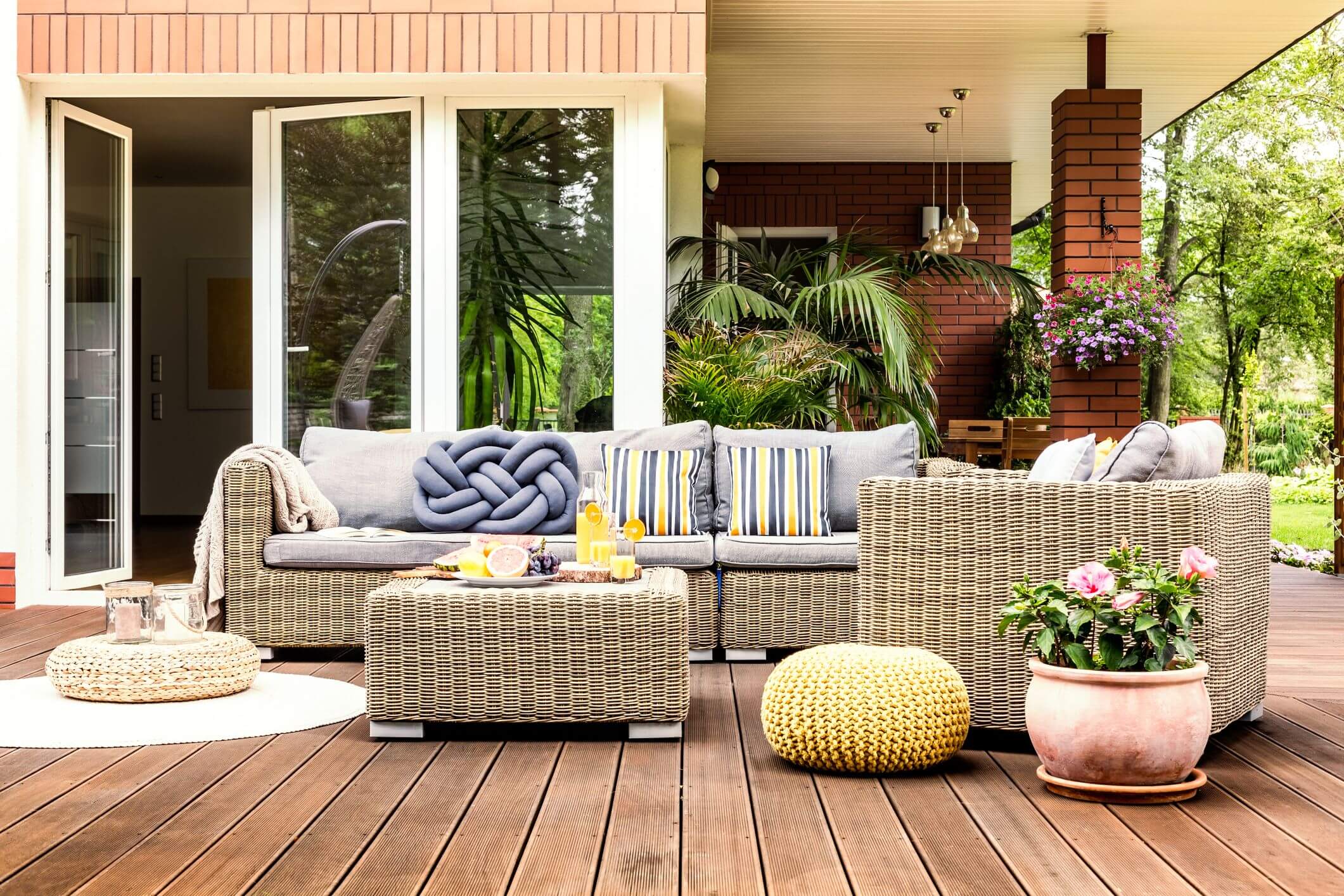 Source: hearstapps.com
Opt for Functional Materials
Three things determine what material will make up your elegant outdoor furniture. How you want it to look like, ease of maintenance, and your local weather pattern. Hence, choose your garden furniture as a form of expressing your personality. Bright, neutral, rustic, teak, ceramic, wooden, to sculptural designs, the list is endless. If your garden tends to be damp, opt for furniture of resin material. While wrought iron adds a classic appeal, and withstands excessive heat and humidity.
Also Read: 5 Outdoor Projects to Tackle This Spring
Multipurpose Use  
Now, unlike indoor furniture, you want to have minimal outdoor furniture. Still, it would help if you got away with having all that you need for your outdoors. For example, pick a set of foldable chairs and tables that convert into board game areas. The benches and tables with being where you can play your favorite past time games. Or, have tables with space for your potted plants and flowers. If you have kids, use swings as seating areas. And, a table with retractable drawers or shelves is excellent for the book worm.
Cost Saving Tips
Consider your budget for outdoor furniture. Plus, buy furniture that is out of fashion, then custom makes them suit your tastes. July and August is the best time to pick the furniture in time for the fall season. Visit yard sales for a discounted buy.
Source: madburyroad.com
Conclusion
Outdoor furniture can push up the value of your property. It also gives you a comfortable resting place for your family. Hence, determine the size of your back or front yard. Then, go for long-lasting furniture by picking weather resistant units. And, you can always cut on costs by opting for multipurpose designs. Or, research further on the available models in popular platforms.