5 Effective Water Leak Detection Techniques to Find Water Leakage
Does your house also have water leakage problems? Water leakage is almost unnoticeable when it is in less quantity for a short period of time. We all practically pay no attention to a few dropping drops of water from the tap or pipe but when it starts in the form of a jet, then it becomes a big problem. Isn't it? Not only it wastes a lot of water, but it also causes unwanted organic growth in the home and also damages your house.
Sometimes we hear the sound of the leaking water but are unable to find out the source from where it is leaking. So if this is happening with you, then it is better to hire a professional to do this task. There are many water leak detection companies, which offer this service.  
Reasons for Water Leakage 
There may be numerous reasons responsible for water leakage. Here are some of them:
Clogged lines

Broken seals

Damaged pipes and joints

A rapid change in temperature

Excess water pressure
But don't worry, whatever is the reason, you'll definitely find a proper solution to it by these methods through which you can easily check and determine the leakage. 
How to Detect a Water Leak?
There are various methods that can help you to find the location of the water leakage. In fact, various tools and equipment are available in the market for this specific task. 
Below is the list of 5 water leak detection techniques from which helps you in this process: 
1. Electro-Acoustic Microphones
Also Read: Importance Of Giving Top Priority For Your Roof Leaks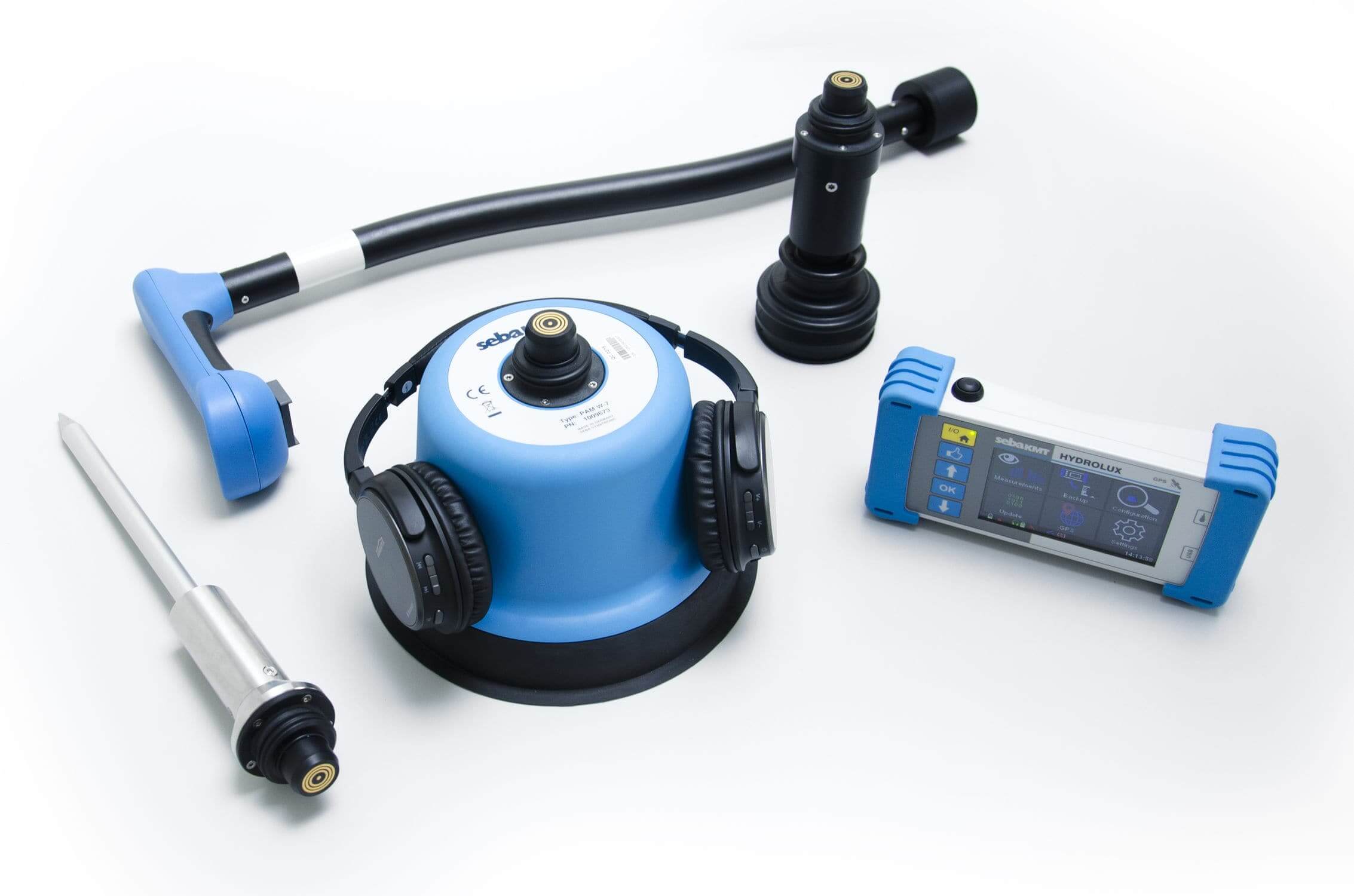 Source: directindustry.com
Sometimes you hear the low sound of the water leakage, but don't know from where it is coming. Right? Our ears are not able to find that, and even if you try, you'll spend all night in that and still not be able to trace the source. 
There are ground microphones available in the market, which can do this task in minutes. Many systems in your house also make some noise, so the Electro-acoustic microphones are used by many people to track down the source of the noise. 
So now you are thinking that what is an Electro-acoustic microphone? So it is basically a probe that has a series of extensions that are used to connect the floor, pipes, valves, and walls to track down the source of the leak. 
This instrument shows all the strong and weak noise around the area, and you can easily remove the other noise and easily "listen" the water leak sound. 
Also Read: Importance Of Giving Top Priority For Your Roof Leaks
2. Water Leak Detection Technology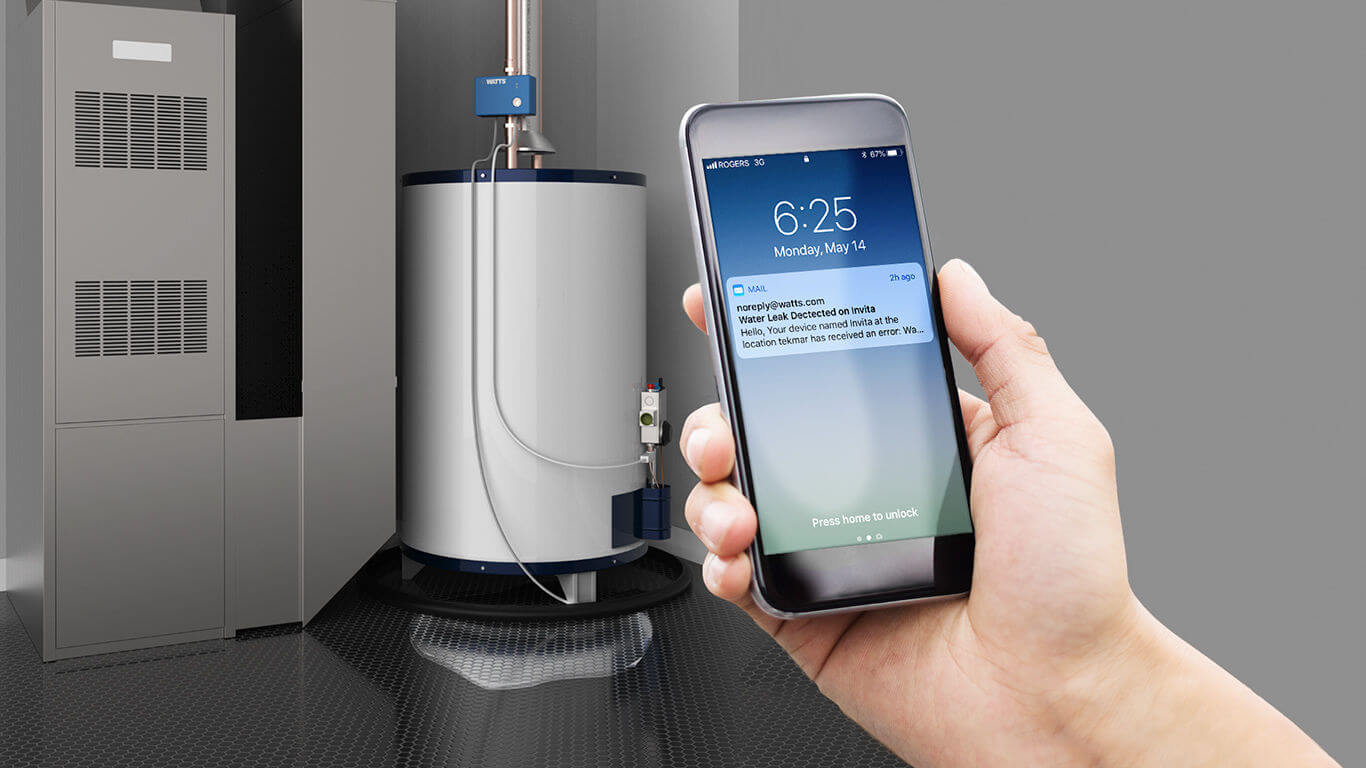 Source: watts.com
The leak detection technique is the traditional method that is used for ages. It is the simplest way to find out the leak. Just open the pipe area of the house and see whether there is a water leak or not. 
This method is used in old homes as there is a specific place for this piping thing in the house, but nowadays modern houses do not have such areas. So it is difficult to find out the leakage, but if you're living an old classic house, then go for this technique. 
3. Thermal Imaging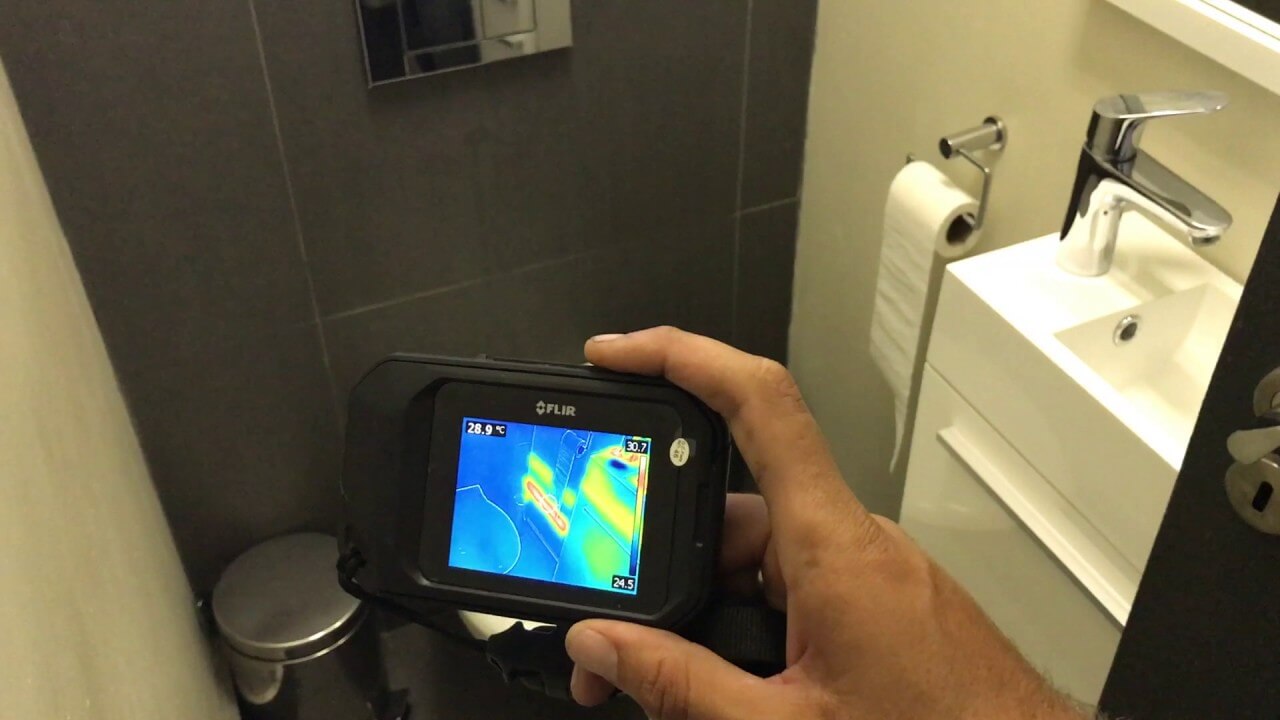 Source: ytimg.com
As a human, we have some boundations like we're unable to hear low frequencies, that's why we invented amazing instruments to help us. Right? Thermal imaging is one of the high-quality devices that many water detection companies use these days. Just by looking at the screen, you can easily find the source. How? 
Actually, it shows the area in various colors that our eyes can see. The colder area or areas that contain water shows in dark blue or in black color and the warmer areas are shown in yellow & orange shades. This is all based on the heat system phenomenon. 
4. Tracer Gas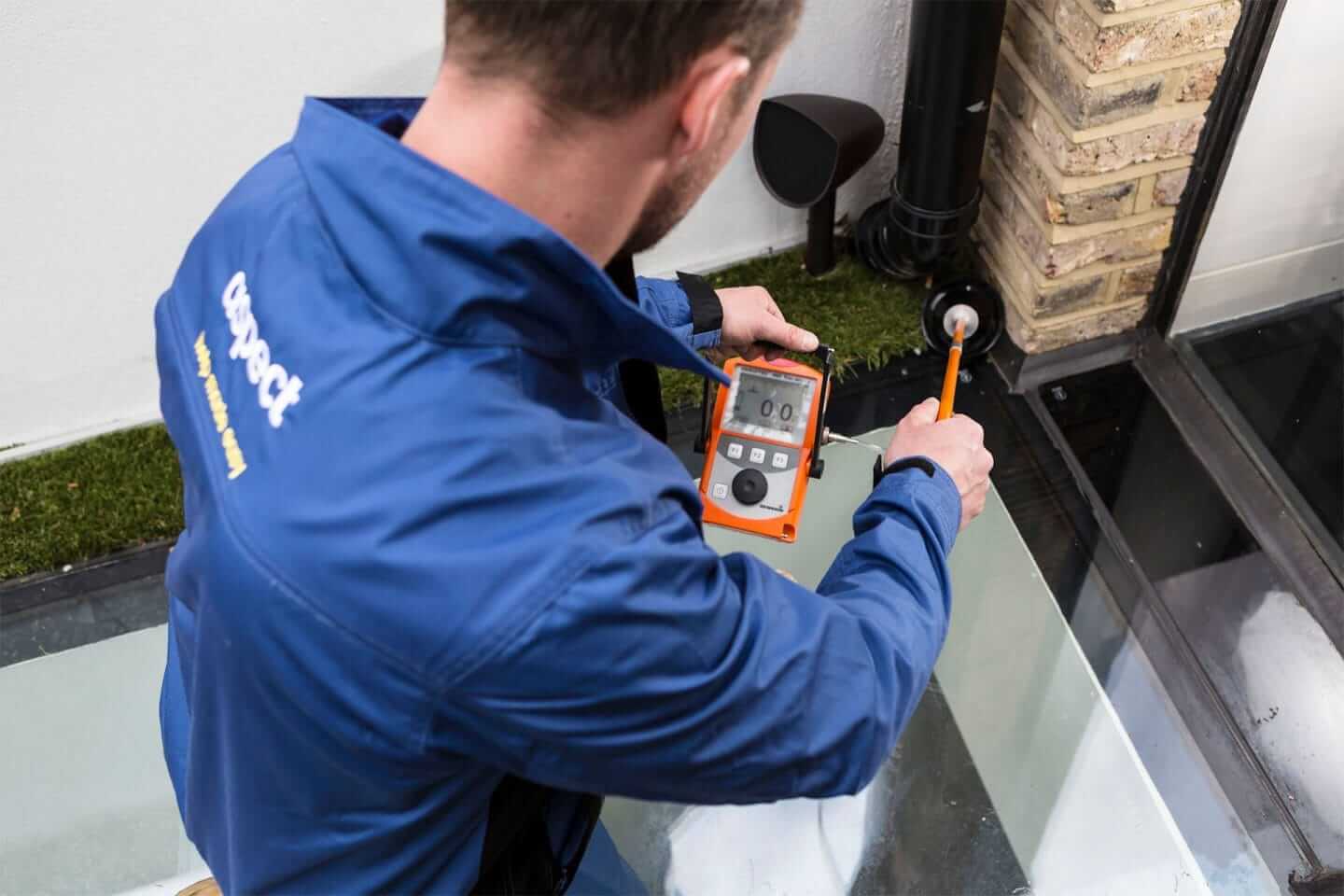 Source: aspect.co.uk
Usually, the water flows in the pipes with some pressure, which makes it much easier to find the leakage source. With this water system, a gas is passed through the pipelines, which is a mixture of nitrogen and oxygen. 
After that, a gas detector is used to detect the smell of the gas, which is a much easier process than the other methods. And if you think whether it is safe to use gas in the drinking water system, then believe us, it is completely safe to use it, as nitrogen and oxygen are nontoxic gases. 
5. Specialist Equipment for Expert Settings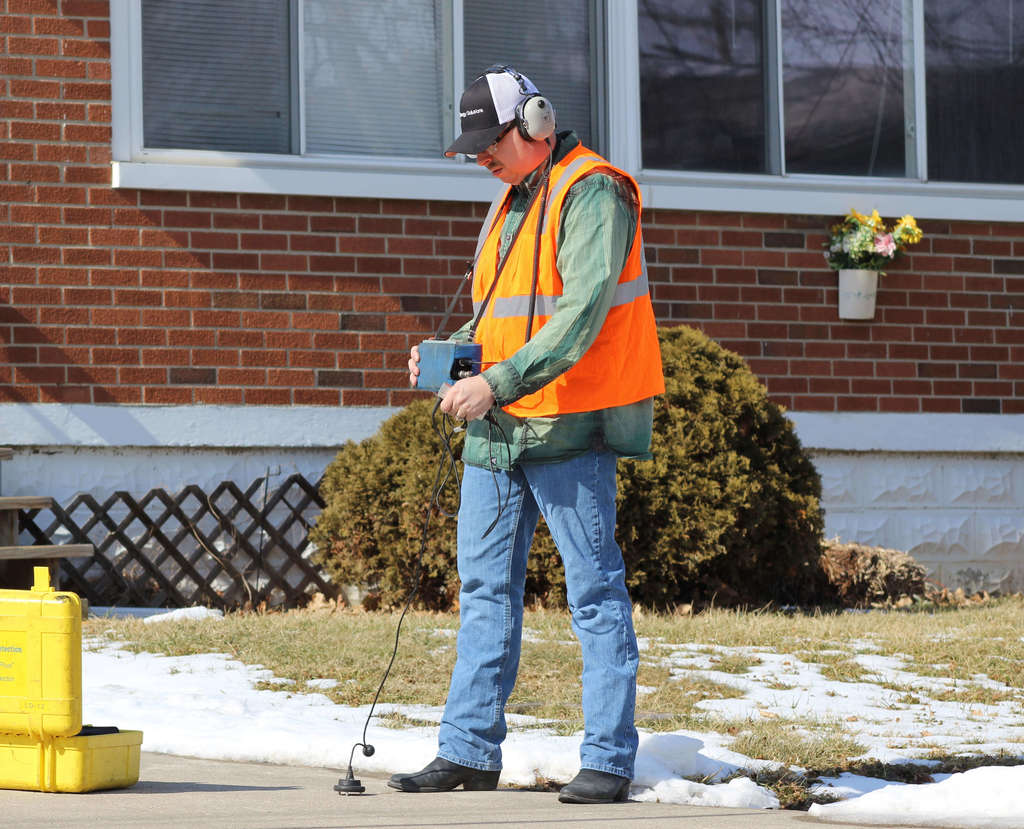 Source: tsienergysolutions.com
Sometimes it is not very easy to locate the leaking source. When the water is leaking from the roofs or from a higher place, it is quite challenging to find a trace of leakage. When things get complicated, then it is better to hire a professional from a water leakage detection company. With the expertise skills and appropriate equipment, they fix this in no time. 
So, next time whenever you feel a water leakage problem, either hire a person from a leak detection company or just try to track the source with the help of the above equipment. I hope you find all these methods helpful and for more information like this visit Architecturesideas.