Tile Flooring and Kitchen Tiles
Find out about the many options and advantages of tile flooring, as well as the best kitchen tiles to use in your modern home.
Not only do they hold the entire structure up top, floors provide us with the secures space to roam around and get things done. We walk, run, play, and fight on the floors, move around to perform a wide variety of tasks, and also fill it up with loads and loads of things. That's the reason why tile flooring has become a part and parcel of any modern properties for its versatility, longevity, low-maintenance, and varieties. There are even kitchen tiles, which makes the kitchen ready and fashionable to fulfill all of its modern requirements.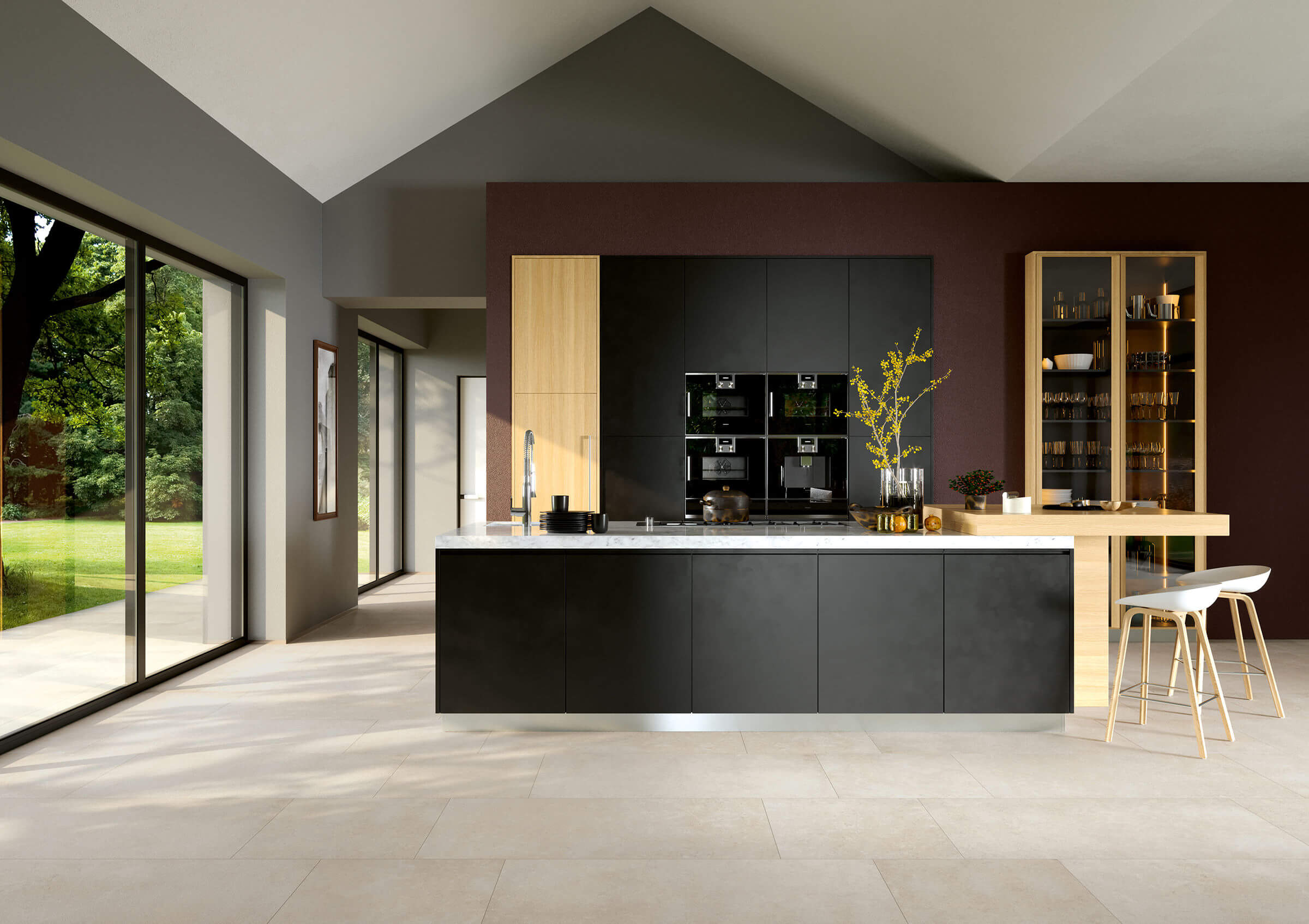 Source: amazonaws.com
Planning for Tile Flooring
When it comes to the floors, there are a few materials to choose from. You can opt for concretes, bricks, marbles, stones, oxidized metals, and so on. All of these materials have their own pros and cons. Thanks to Refin and its Italian made tile flooring options, you can open up a limitless possibility of floor designs.
Made using porcelain stoneware, the collections of floor tiles at Refin are waterproof, made to last for a long time, and offer an abundance of minimalist or graphic designs. With these tiles, you can easily attain the look of woods, create the elegant marble-like atmosphere, or embrace the contemporary trends of the finest concrete slabs. You can also play with different shades and colors and create a unique combination as per your mood and settings.
Another aspect of tile flooring is its ability to be cleaned up easily. Resistant to acidic fluids, the porcelain tiles are easy to clean using just your regular detergents and sweeping brushes.
Also Read: Shining Tiles' Designs For Your Floors
Finding the Perfect Kitchen Tiles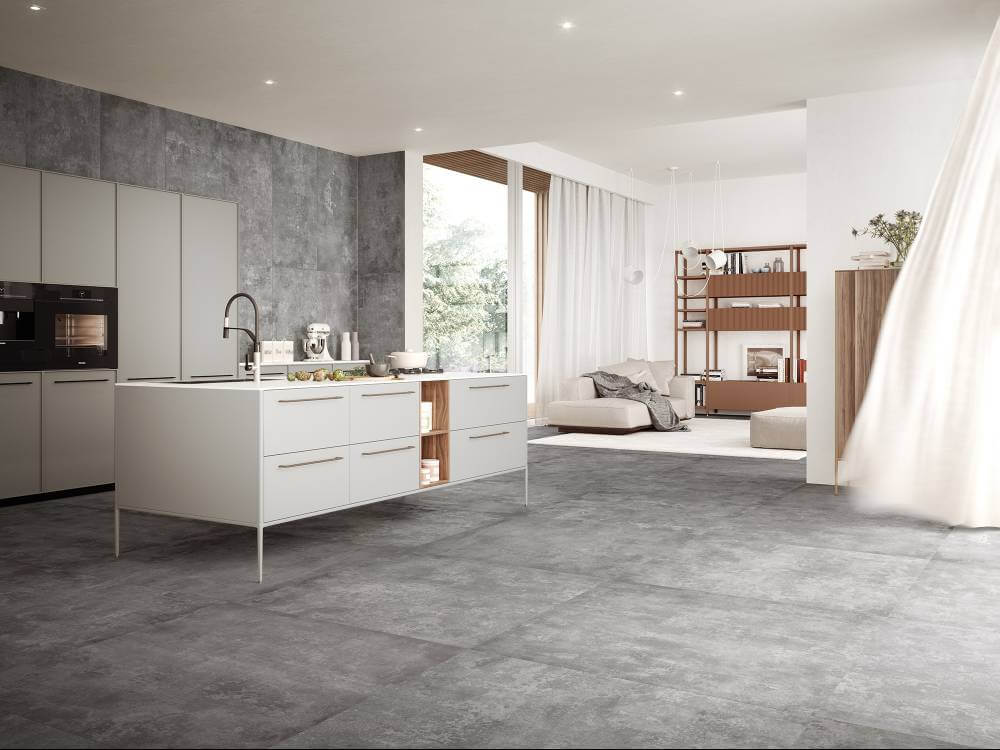 Source: refin.it
The importance of kitchen tiles is immense in modern homes, as it serves a variety of purposes. This is the place where most of the household activities take place, including welcoming the guests. Therefore, they must look appealing and gorgeous, but also have to be practical enough to withstand all the kitchen stains and heat.
With great resistance to the sudden change of temperatures and weather, as well as being fireproof and stain-resistant; the porcelain stoneware flooring tiles can be easily used to tile your kitchen floors. Whether it's placed near the basin, dishwasher, or the hobs, the tiles would remain as clean and as new as ever. When they catch some stains, just wipe them off with some normal detergents.
Offering the same amount of style varieties and color options, the kitchen tiles from Refin can really change the way you think about a kitchen and turn it into the star of your home. When combined with the other parts of the home, either to complement or to create a contrast, these tiles would never fail to impress.