The 3 Artificial Grass Options For Your Backyard
Artificial grass hasn't always been the most popular option for outdoor spaces. After all, it took several years for manufacturers to get the design of different "turfs" right. For a long time, the majority of artificial grass options came in either terrible colors or scratchy textures that were practically impossible to enjoy.
However, as companies of all sizes began to discover new materials for creating softer, more appealing grasses, the artificial option has emerged as a great solution for those in search of a reliable, low-maintenance garden.
However, just because a lot of high-end grass options now look and feel a lot better than they used to, doesn't mean that you can rely on every product to be excellent. You'll still need to know a little about your choices to make sure that you're investing in the right kind of grass, this is a good article about artificial grass options.
The 3 Different Types of Artificial Grass
Artificial grass is popular because it allows you to get a beautiful garden, without having to spend hours every week on maintenance. If you want to have a healthy and luscious looking lawn all year, but you don't have the time to learn about different soils and seeds, then artificial grass could be your best option.
While there are many different kinds of grass out there to choose from, there are only three major types to consider, and those are:
     

Polypropylene Artificial grass

     

Nylon Artificial grass

     

Polyethylene artificial grass
1. Polypropylene Artificial Grass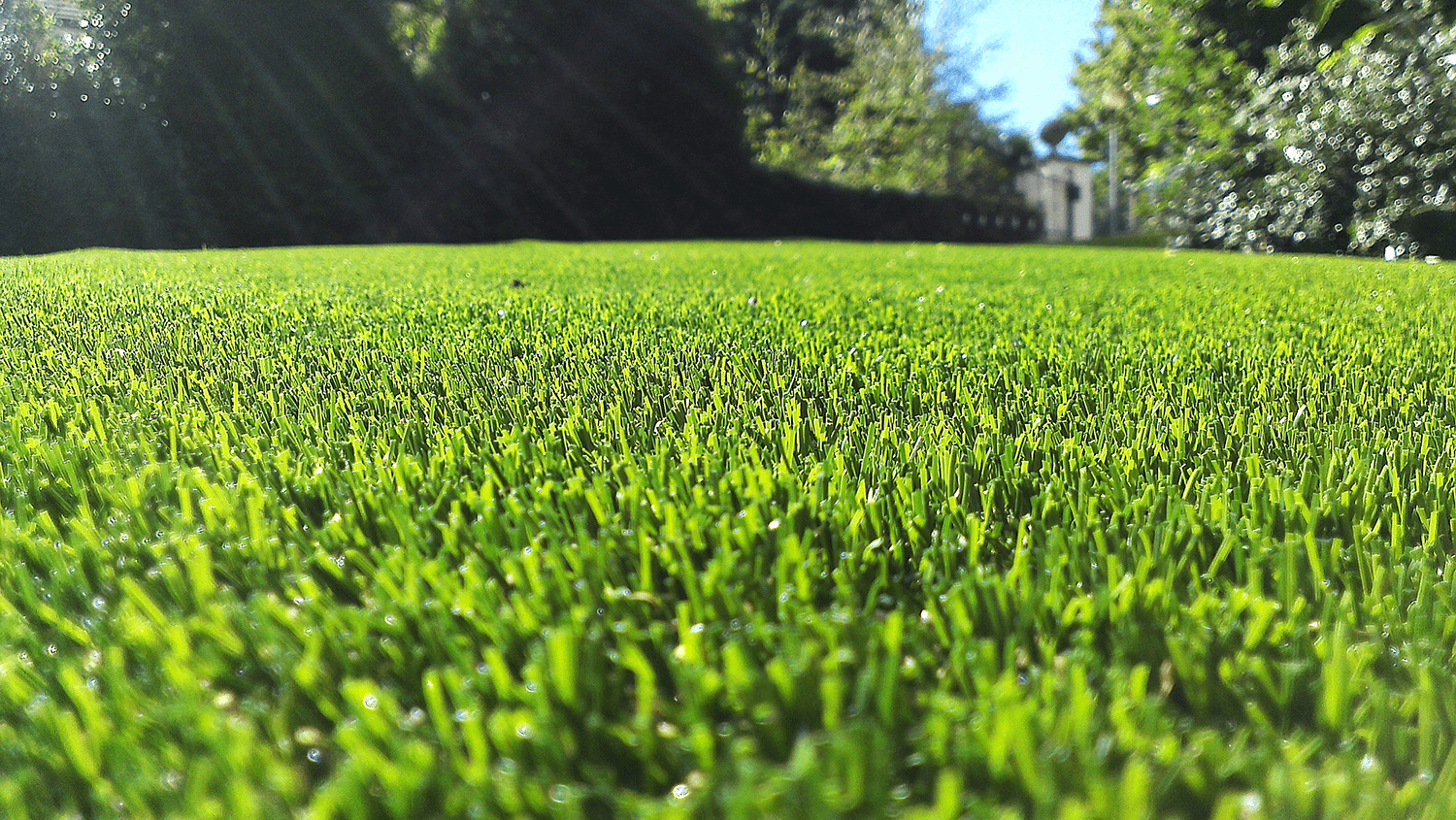 Source: turf-king.com
Polypropylene artificial grass is probably the cheapest of all the turf options. It's one of the preferred choices for many homeowners and business owners because it's so easy to buy and maintain. Though you can make this product in a range of styles, and it's very budget-friendly, it's worth noting that it doesn't look as luxurious as some of the other artificial grass choices.
Because Polypropylene has a low melting point, it isn't very durable. It's also likely to look fake when used over large areas. Most people prefer to use it for things like putting greens.
2. Polyethylene Artificial Grass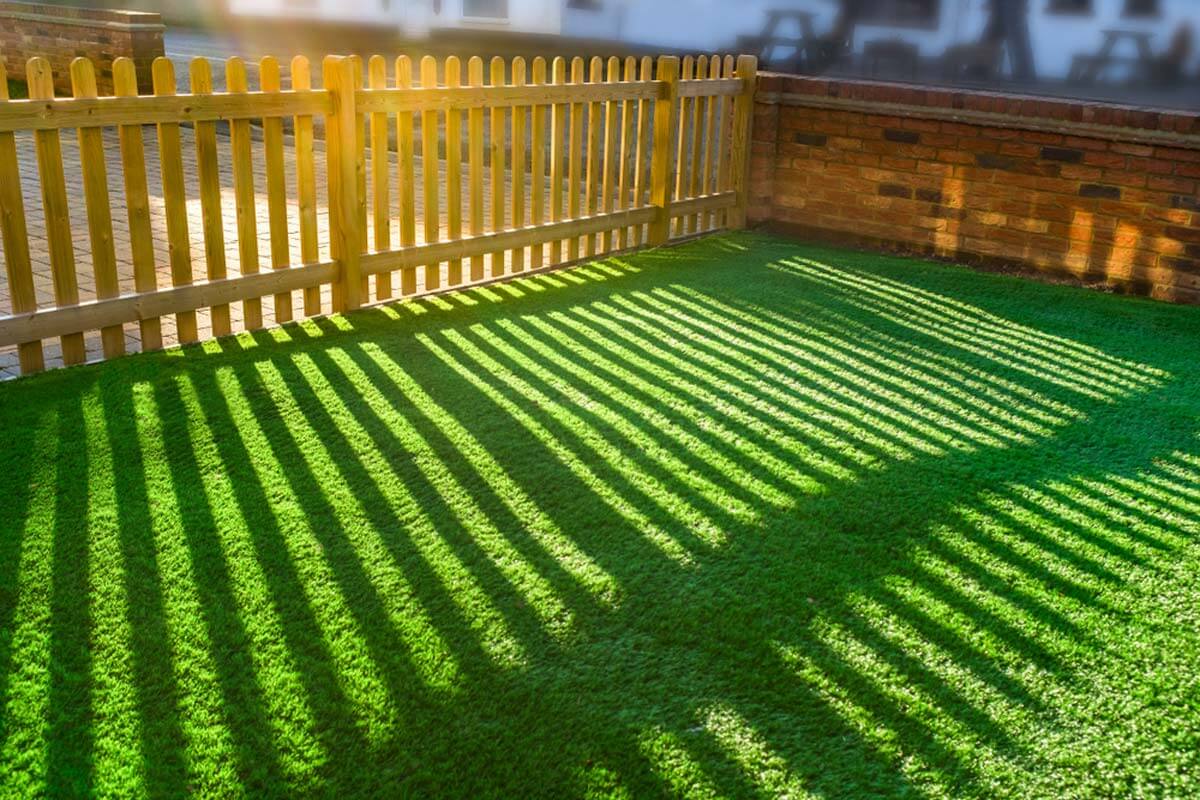 Source: homeguide.com
If you can afford to spend just a little bit more money on your grass, but you still want to keep your cash under wraps, then the polyethylene option may be the way to go. Although this product is more expensive than polypropylene, it's much more natural, and a lot softer in texture. You might find that your kids enjoy playing on this grass more than polypropylene options.
The artificial turn made from polyethylene is ideal for a wide range of applications, including landscape edging and pool areas, or entire lawns. It's difficult to distinguish this grass from a real lawn.
3. Nylon Artificial Grass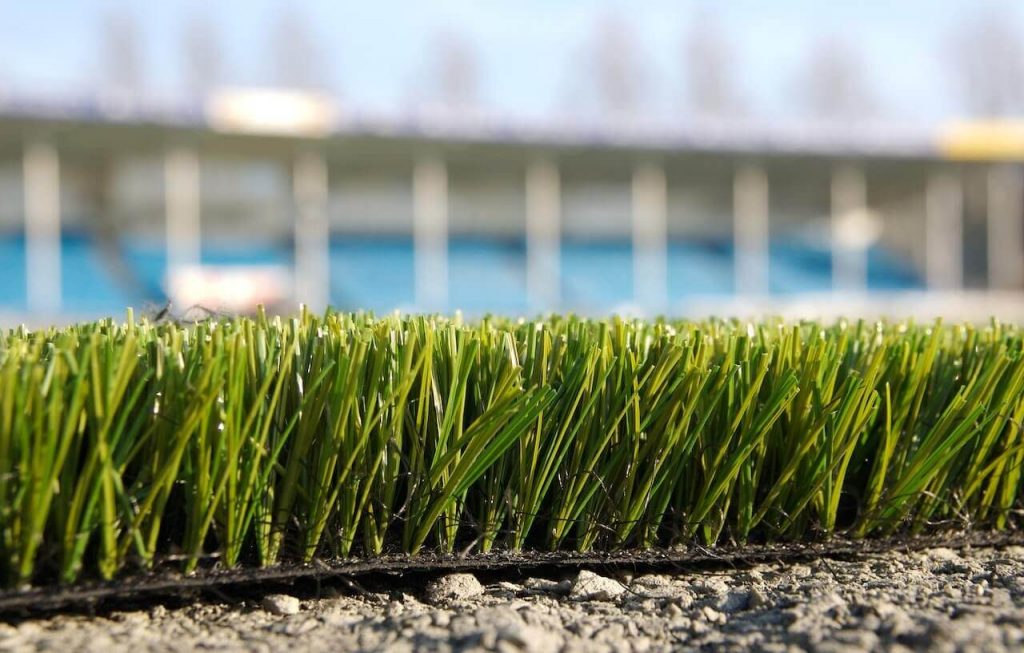 Source: xeriscapes.com
If you're looking for durability over softness and style, then nylon artificial grass is probably the choice that you'll make. Nylon is the best at withstanding excessive amounts of weight and high temperatures, while still retaining its original shape. Just keep in mind that while nylon is more durable than the two options that we mentioned above, it's not often used in large spaces.
Nylon can be quite expensive, and it's very stiff compared to polyethylene. This means that it might not be much fun for families looking for turf to use in a play area.
Also Read: Advantages of Artificial Grass Installation Over Natural Grass
Choosing the Ideal Artificial Grass
You can check Artificial Grass Warrington to know more and the installation of artificial grass at your home.
Choosing the best artificial grass for your needs means thinking carefully about the features that you want from your lawn. As well as looking for the right options in color and texture, you'll also need to think about how each grass type grows.
If you want something as close as possible to real grass, the polyethylene is the right choice. If you need something that's more durable, then stick with nylon. Finally, if you're searching for something that looks good, but fits with any budget, try polypropylene.