How Often Does Your Chimney Need to be Cleaned?
The chimney is often the most forgotten feature to clean in a home, but undoubtedly the most important. A chimney is like the aerial gateway down into your home and it can accumulate loads of harmful creosote and toxic build-ups such as bird nests and storm debris.
Fall and winter months can wreak havoc on your chimney, so the best time to have it cleaned is in the spring. It's important to call a professional chimney sweep who knows exactly what to do and can make your chimney look virtually brand new.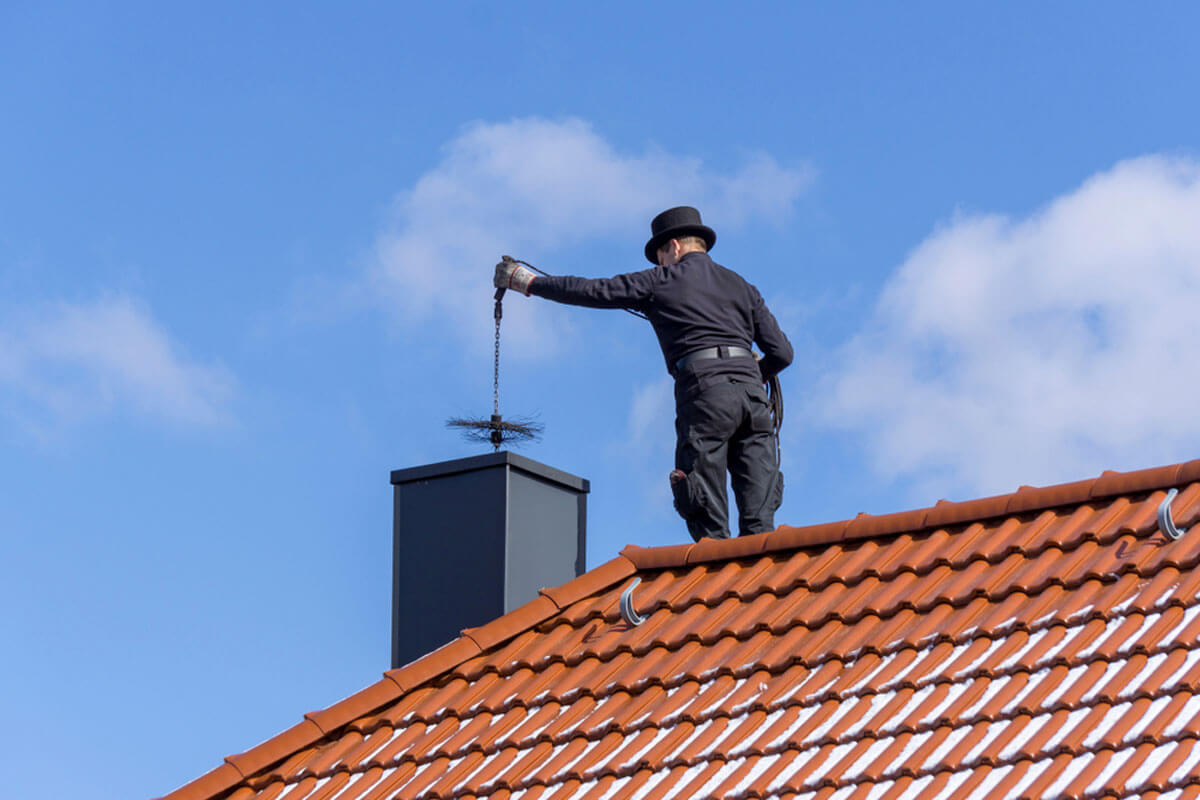 Source: homeguide.com
Why A Clean Chimney Helps Your Fireplace
Many homeowners rarely use their fireplace. Over time this can result in unhealthy accumulations coming down from the chimney into the flue area, leaving residue and hazardous chemicals that are harmful to you and your family.
The chimney cleaning process can also help to diagnose any necessary fireplace repairs, which are extremely important whether or not you actually use your fireplace regularly. 
Talk to your chimney inspection professional before the work begins so you can get a better understanding of their services, and make sure they can provide comprehensive fireplace repairs as needed.
Avoiding Future Repairs
Regular cleaning and chimney sweeps are also prudent measures for repair avoidance. Keeping your entire chimney structure and fireplace clean will lower the chances of eventual repairs down the road.
Chimney professionals will also provide tips for you, the homeowner, about how you can keep your chimney clean and safe to use over the long haul.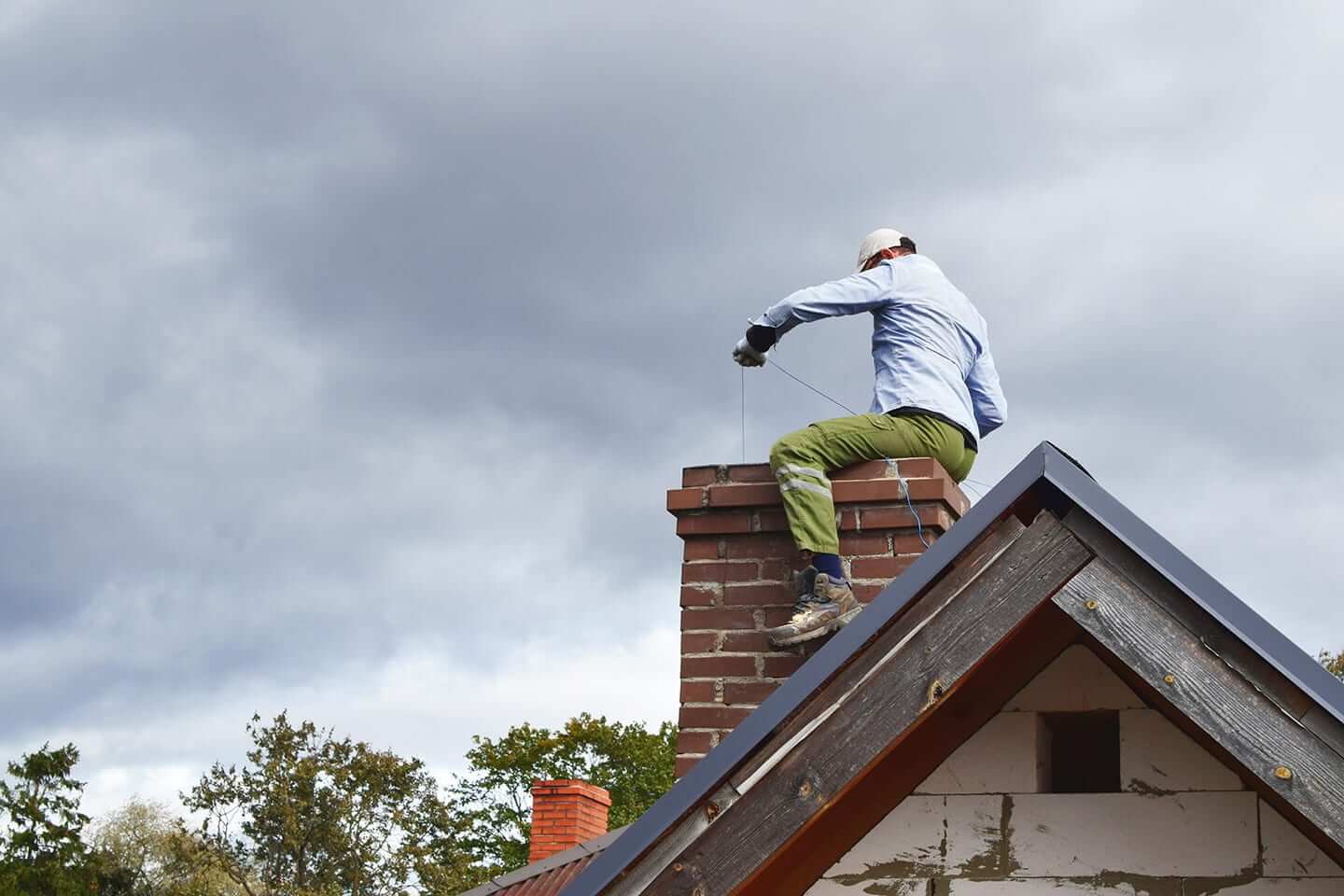 Source: cleansweepchimneyservicesinc.com
When is The Best Time for a Chimney Cleaning?
Early spring months usher is the start of the unofficial cleaning season. Professional chimney sweepers start booking their calendars full of appointments to examine the aftermath of winter.
Most homeowners use their fireplace throughout winter and heaps of exhaust can go up the chimney and contribute to creosote build-ups.
It's recommended by most credible companies that you should get an annual chimney cleaning performed at least once a year. If there is a crack or fissure in your chimney flue lining, it's vital that you get it fixed ASAP. A buildup of flammable material can result in a fire if not dealt with quickly and by a licensed professional.
What Dangers Are Present in an Older Chimney?
Older chimneys have certainly seen it all, and the biggest risks they pose are to those living in the home. Residents can develop breathing and respiratory issues which can lead to lung disease over time.
Some chimney cleaning professionals will remove as much as 2-3 gallons of material from one chimney. This may even include perished animals like squirrels, raccoons, mice, or birds. You'd be surprised what types of critters can end up in there!
Additionally, creosote can accumulate in layers and ultimately pose a fire hazard. Your chimney sweep will be able to effectively diagnose the severity of creosote buildup and alleviate the problem before it makes matters worse.
Avoiding creosote buildup can also be achieved by burning the right kinds of materials. For a wood-burning fireplace, it is best to use a dry wood that will burn thoroughly and result in fewer unintended byproducts.
The bottom line is, keep yourself and your family healthy by mitigating potential dangers.
Why DIY Isn't the Best Route
Simply put, you need to hire a professional chimney cleaner to get the job done safely and effectively. Not only are you exposing yourself to hazardous chemicals and other substances housed within your chimney, but you could risk injury just by reaching into your fireplace (not to mention risking your life by climbing the roof!).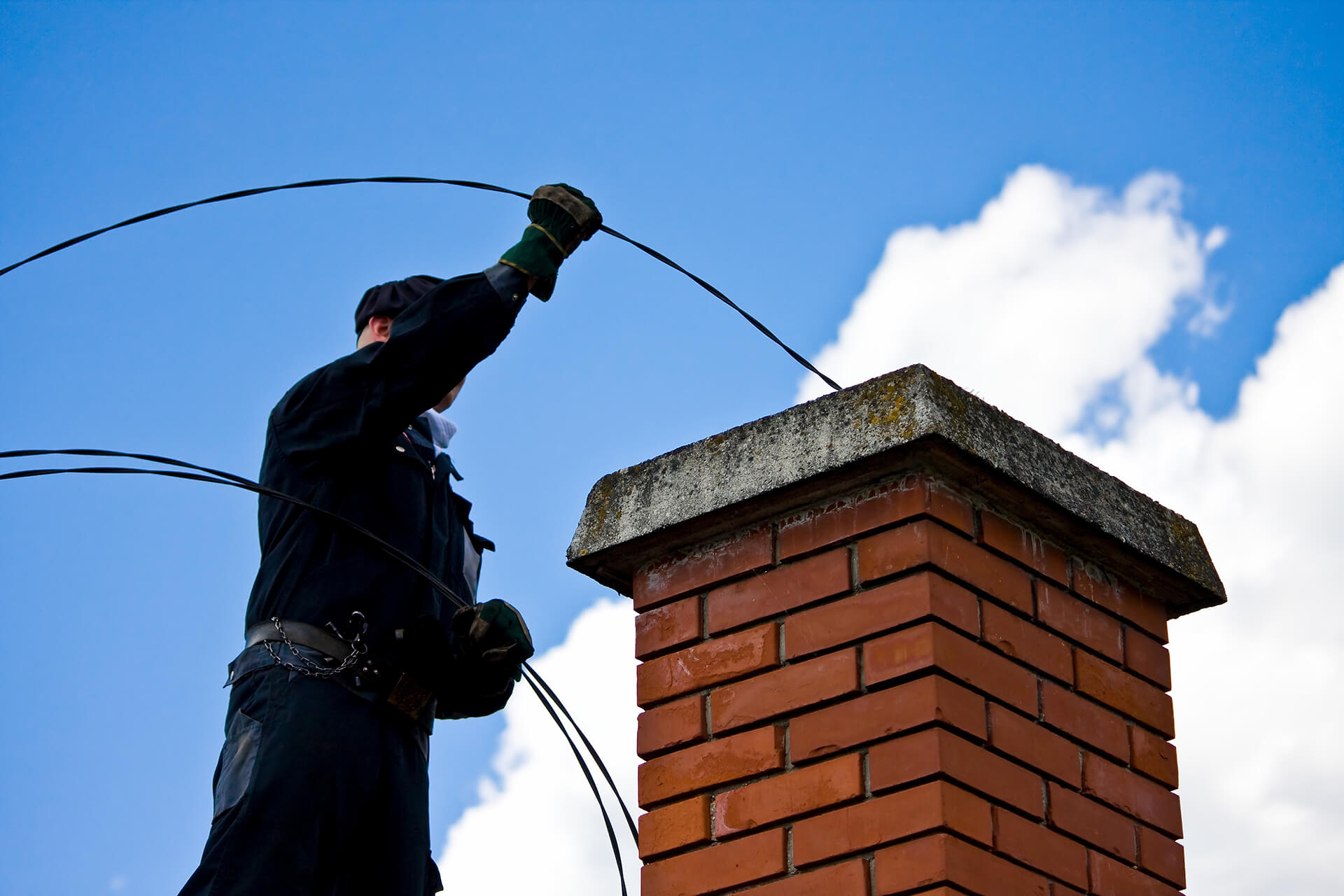 Source: thechimneyguyannapolis.com
What Maintenance Professionals Will Uncover
Chimney specialists will effectively clean your chimney within a short period of time, eliminating any creosote or other hazards. 
Once these hazardous materials are removed, you can use your fireplace safely and properly as soon as they are done.
Hazards of Creosote Buildup
Even brief exposure to creosote can result in a severe rash or irritation to the skin. At worst, it can lead to liver or kidney damage.
Clean Flue = Better Home Safety
It's easy to add chimney cleaning to your normal spring-cleaning regimen. Simply call a local licensed chimney cleaner to come by and perform an annual inspection.