Every child has the right to have a space of their own home where he or she can spend some quality time, learn and do homework. A nice kid's study room for your kid will also motivate him to be more attentive to his studies and do his or her homework.  Sometimes kids learn better when there is a change of scenery.
Well, that doesn't apply to children, but adults too. In addition to a separate space for your child to study, the space should also be quiet, peaceful, and organized. Furthermore, the interior décor and the placement of the furniture should be done in a way that will encourage them to learn as well as enjoy spending time there. That should make easier for them to learn professions they enjoy, like artists, engineers, or college essay writing service authors. We also recommend using vivid colors in the room and minimize distractions so that they also enjoy doing their homework there.
If you're new parents and can't decide what kind of kids room design you want to have for your school-going kid, don't worry, we've you covered. Here are five great ideas for kid's study room ideas to get you to speed. Let's get started.
When planning a kids' study room, remember these key design elements:
The Essentials of a Kids Study Room
Color

: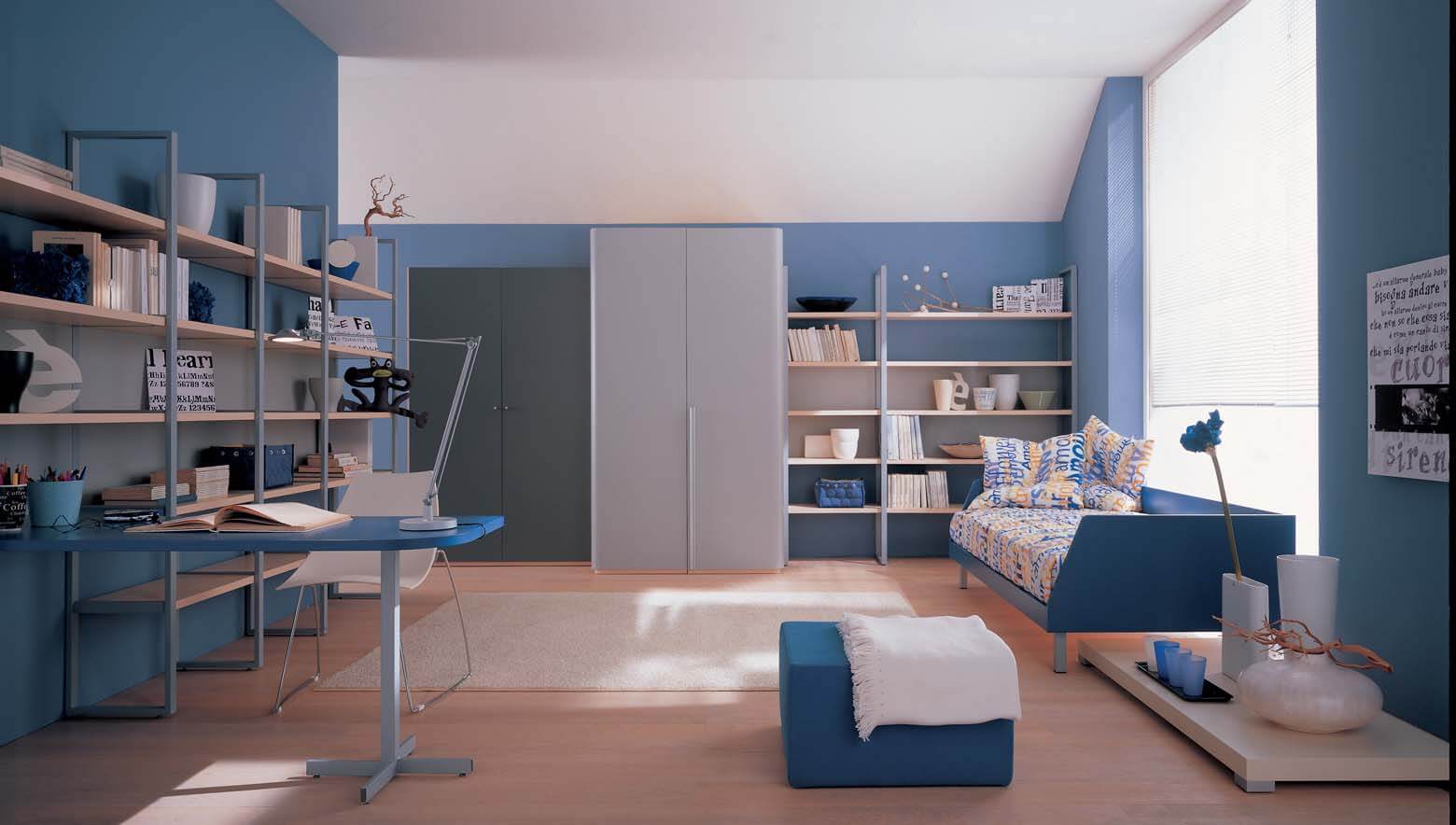 Source: enteve.com
Whether it's the desk, wall, or bookshelf, use colors that are bold and invigorating.
Desks and Furniture

: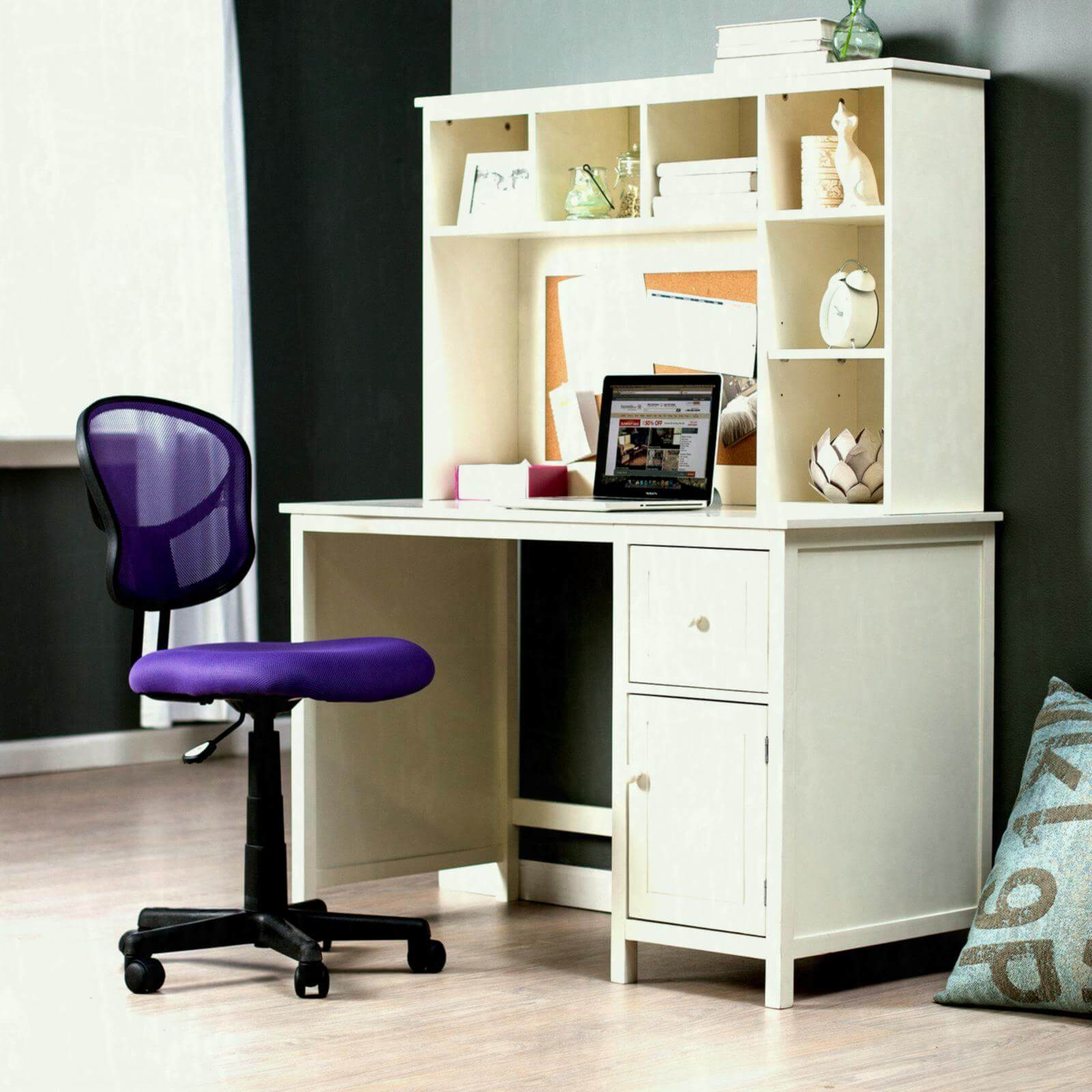 Source: dagolfhomepro.com
The desk can be small or large, but if it's large ensure that it comes with ample storage to justify the size. Always choose a desk with a file cabinet. Don't buy a "kid-sized" desk as it would become obsolete when your kid grows out of it. It's a bad investment as you can use the thing for other things. Therefore do yourself a favor and invest in a full-sized desk so your kid won't outgrow it. Besides, a comfortable chair is also necessary, otherwise, what's the point of having a great desk?  
Lighting

: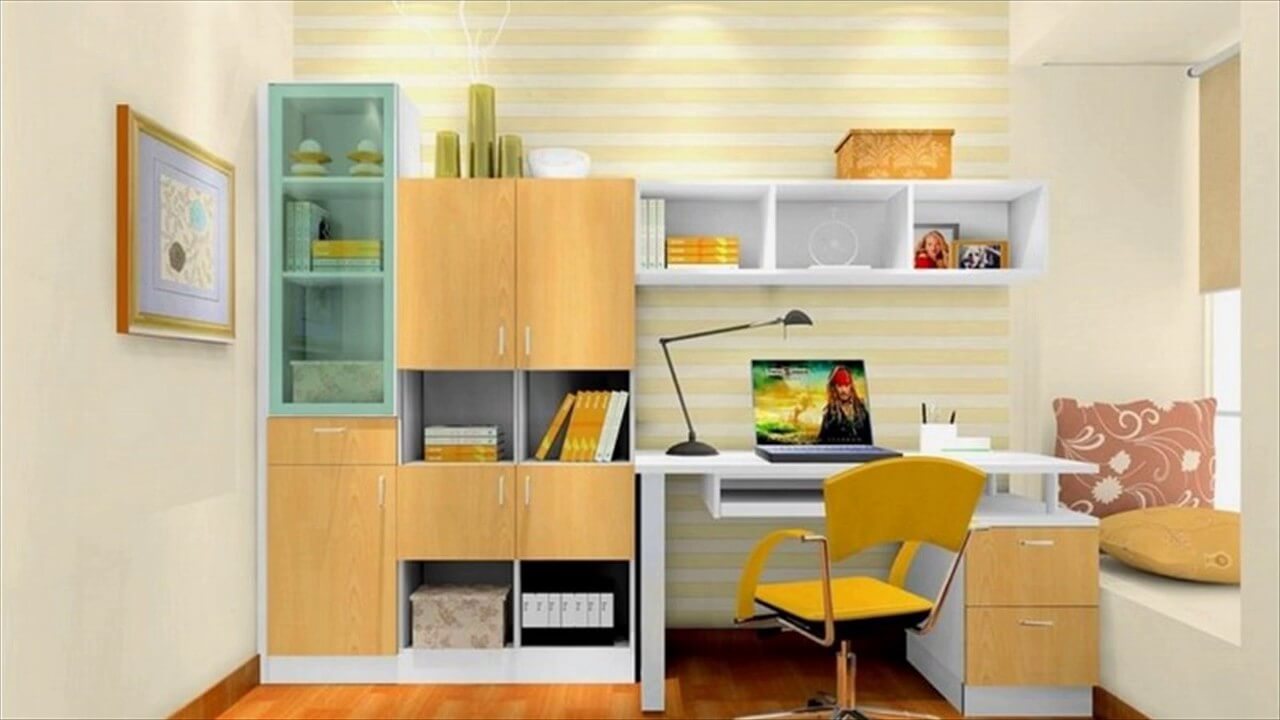 Source: i.ytimg.com
The study room should have adequate ambient lighting. The desk should also have a good desk lamp. Choose a desk lamp or a clip lamp with an adjustable neck.
Organization and Storage: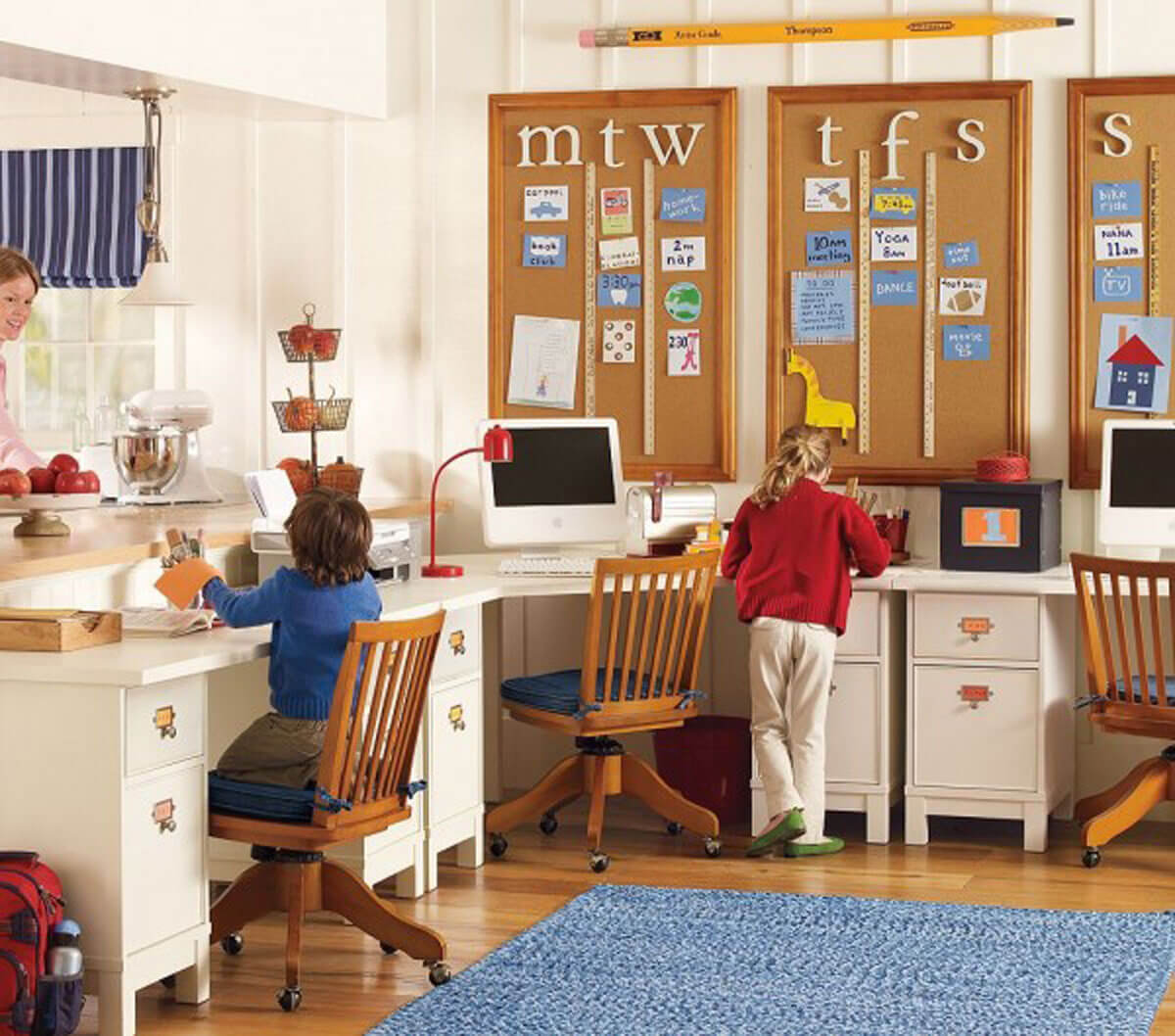 Source: 24h.com
The kids' study room should be tidy and you can't do it if it isn't organized. So include ample storage options in the space like shelves, cork boards, pegboard, cubbies, and containers to keep things organized.
Personalization

: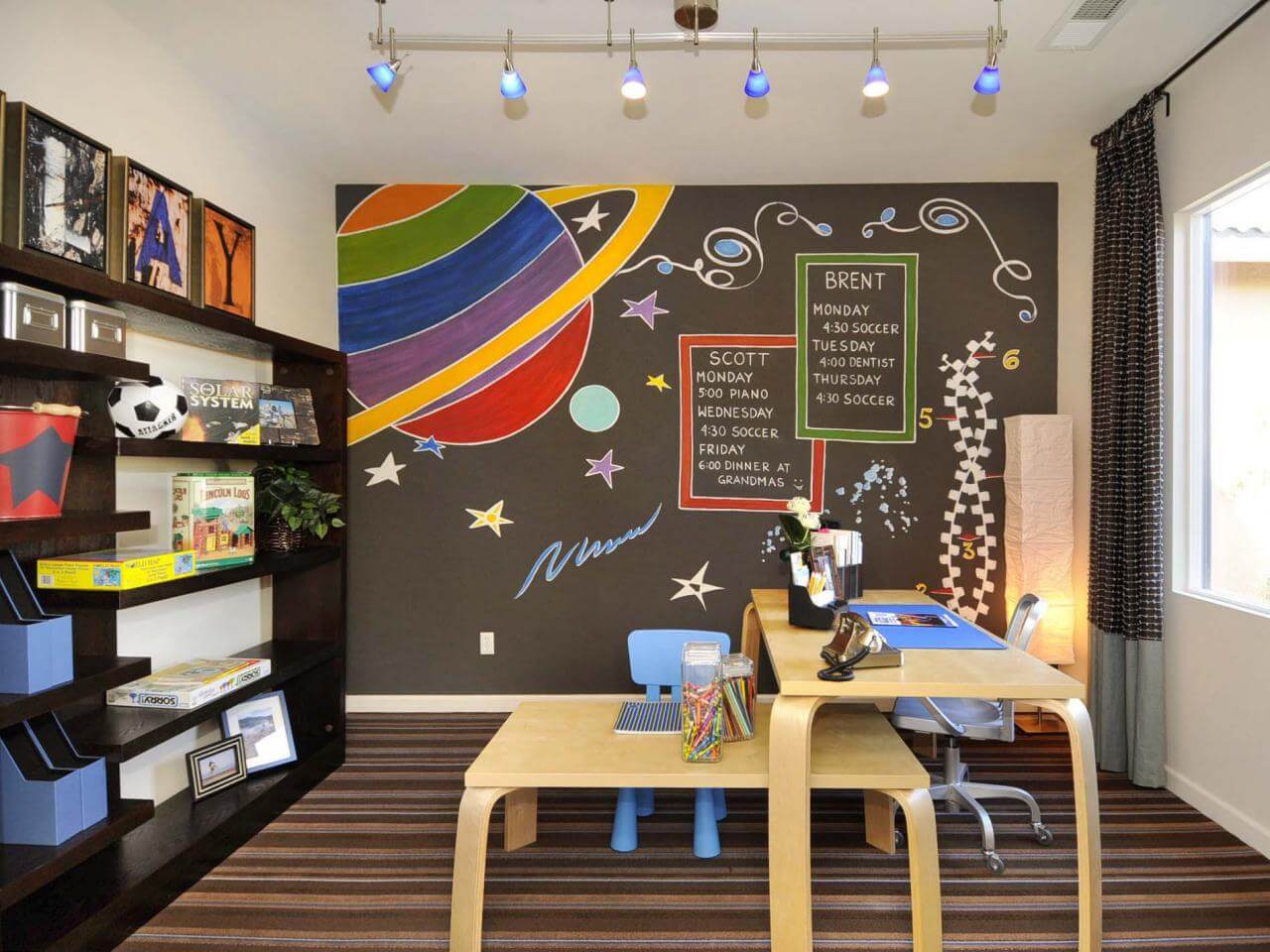 Source: cdn.trendir.com
Keep in mind that the space you're designing is for your kid. So ask him or her if they want something they like. It can be things like superhero wallpapers, a favorite color or art.
Location

: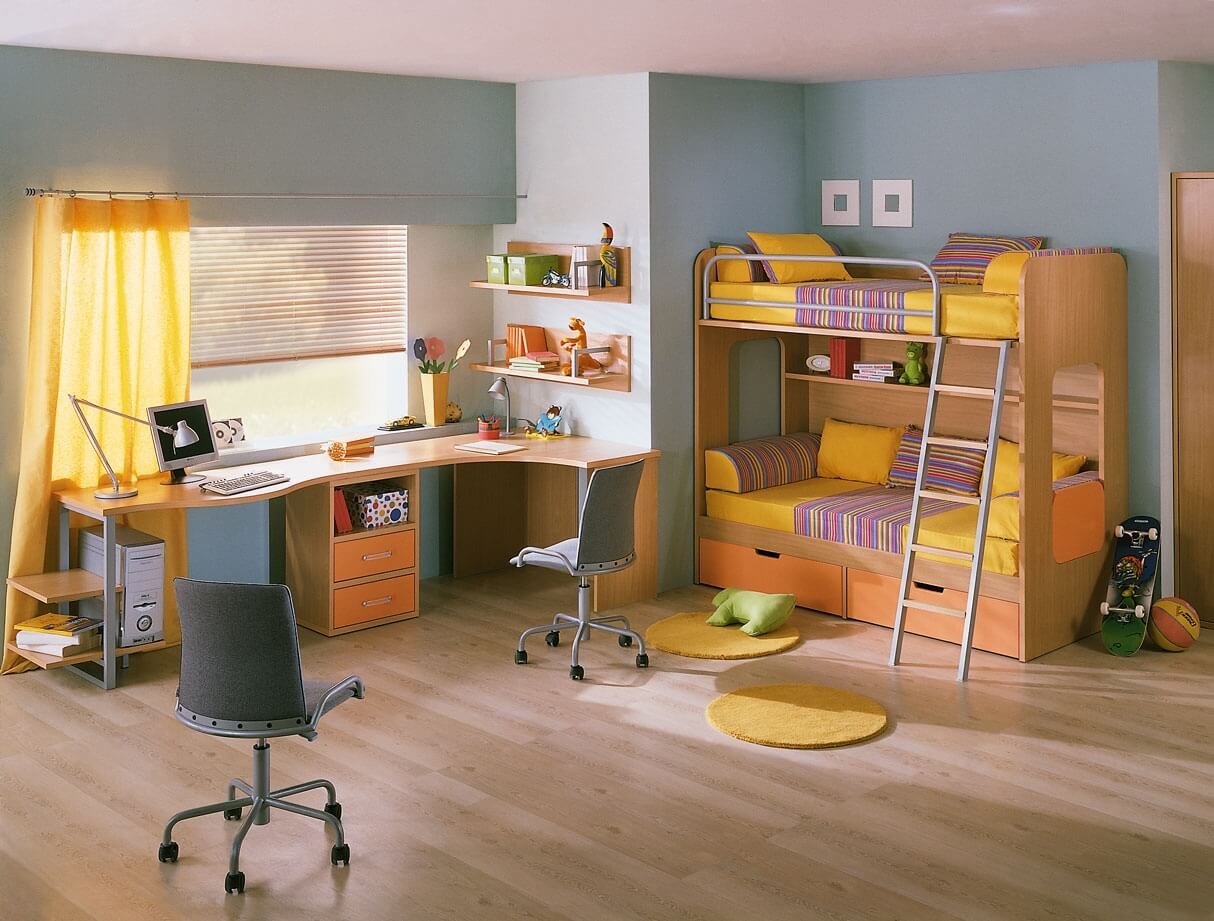 Source: gracebooksoflove.com
The bedroom, the guest room, the family room, or any other shared spaces in the house can be turned into a kids' study room.
Technology

: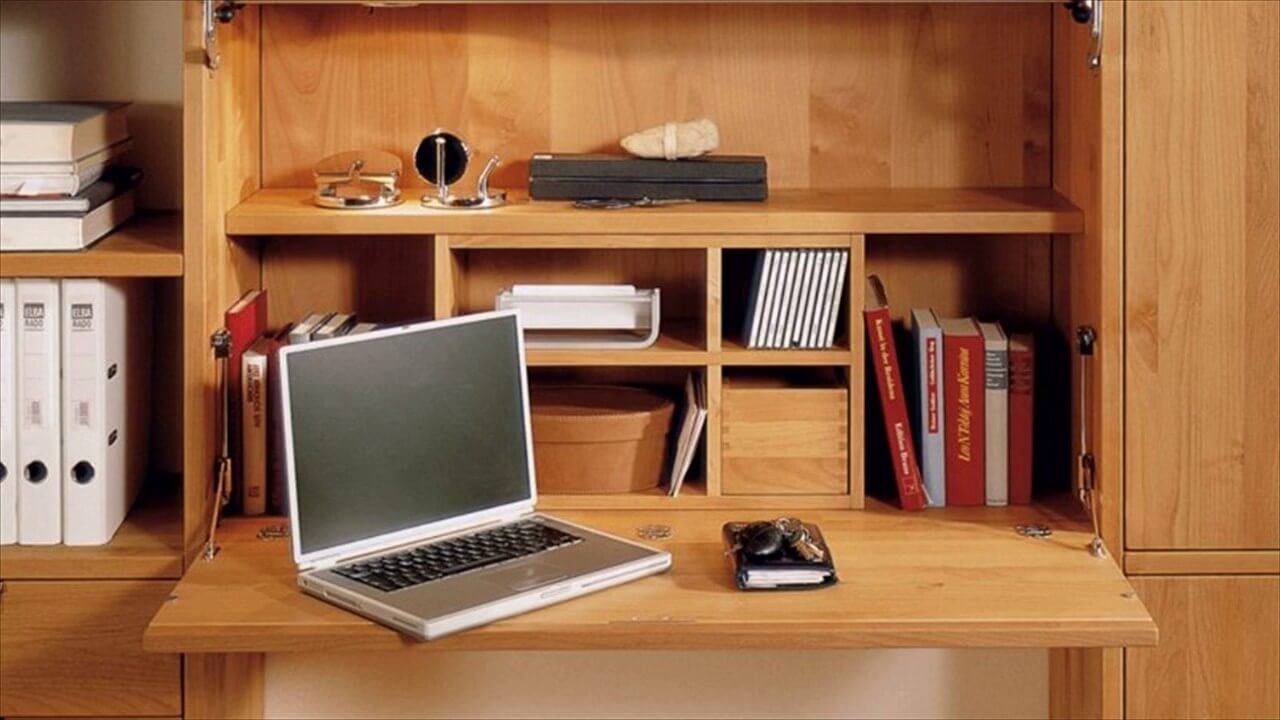 Source: i.ytimg.com
Nowadays most kids require a laptop or an iPad for homework and study. So, when buying a study desk, choose the ones with cord management options.  This will make charging the devices easier for them as they don't have to search for electrical outlets.
5 Kids Study Room Ideas
Kids Study Rooms With Built-In Wall Book Shelves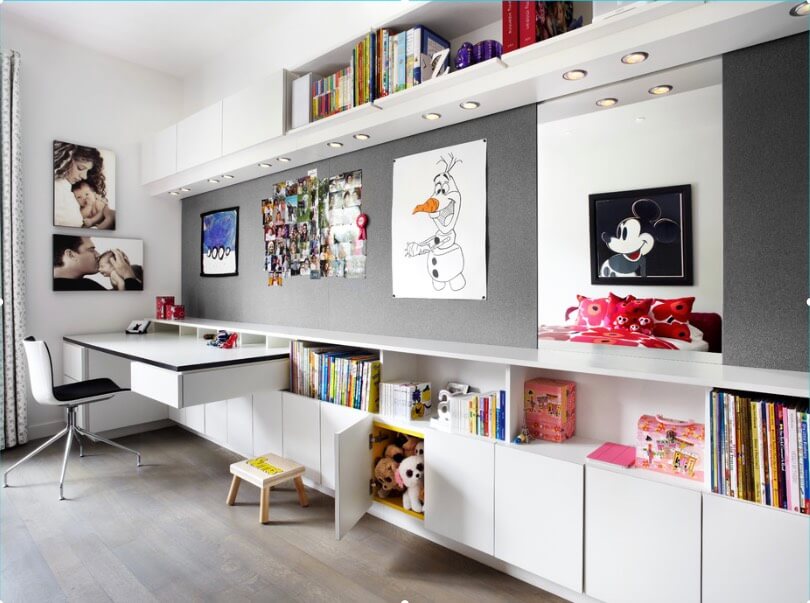 Source: estopolis.com
This is a study room idea with built-in bookshelves on the wall. The whole desk is divided into two separate units by a large bookcase at the center.  This design will allow two kids to study privately.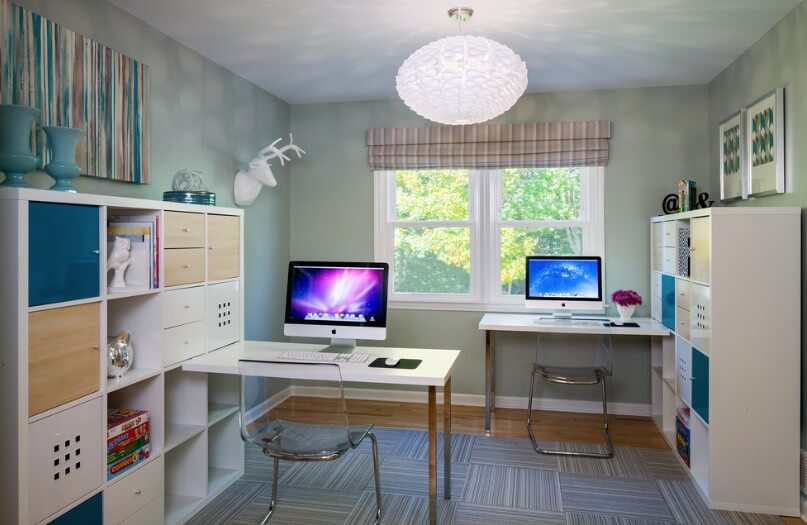 Source: topdizz.com
In this study room design, a small room has been transformed into two tidy study spaces by positioning two desks with their own bookcases and personal computers.
Under-the-Bed Study Room Ideas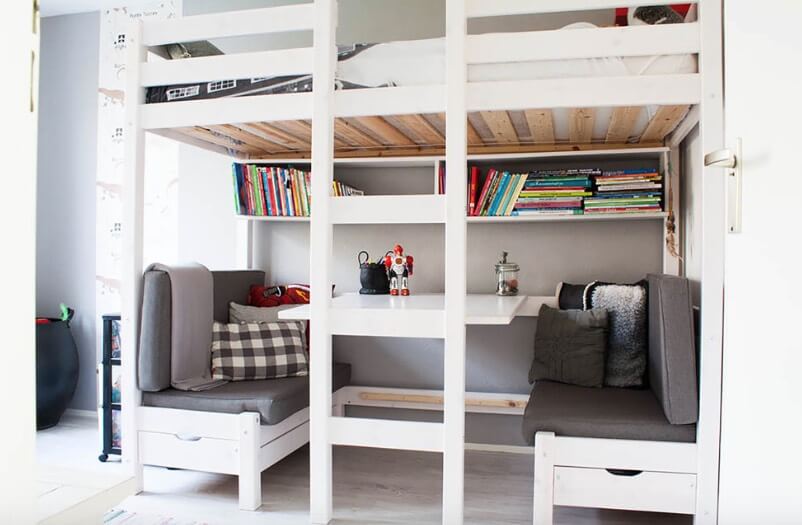 Source: imagepoop.com
This is a clever study room idea if you don't have enough space for a designated study room in your home. Here the space under the bunk bed is utilized to accommodate a study area while the wall is being used as a bookcase and for storage.
Small Desk Study Room Ideas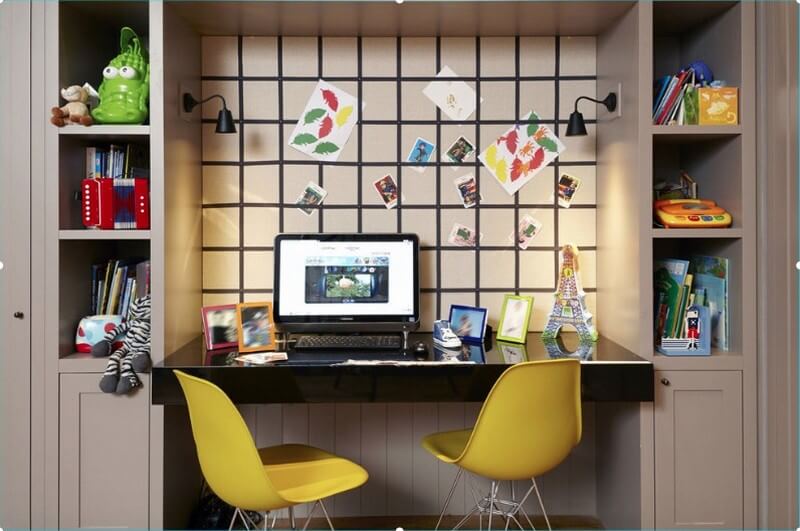 Source: bvd.co.il
Another practical study room design with a small desk for tight spaces. The desk is a floating surface in the middle while two narrow bookshelves are placed at both sides.  
Long Work Surfaces Study Room Ideas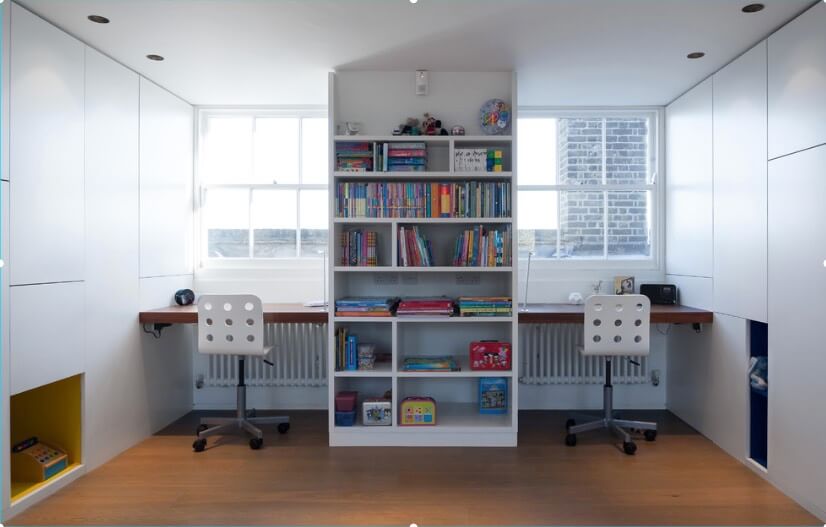 Source: estopolis.com
Here the study desk is a floating surface with long, built-in bookshelves and cabinets. A corkboard is a place at the top of the floating desk to fill the empty space.
Author bio

This article was contributed by Leroy Perez, who believes that a good study room design is half the battle won. Check out more tips on how to stop homework battles for good!