LA's Top Modernist Designers That Created Architectural Landmarks
The city of Los Angeles is everything but ordinary as it is a mix of cultures, races, and individual lifestyles which has converted it into the ultimate example of a fascinating metropolis. Dozens of communities are joined together by roads and freeways and each of these communities is special with its own personal character.
This diversity is also reflected in the architecture and the interior of the homes. Stylistic richness is extremely evident in the decor and its aesthetic is both decorative and visual. Los Angeles is a city of contrasts as you can find everything from contemporary buildings to grand mansions and the hubbub of the downtown commercial area.
If you're planning to make this city your permanent living choice, make sure to find a notable Los Angeles mortgage broker to guide you on the way to finding the perfect home and provide you with all the necessary information. Since it's one of the world's top real estate marketplace, having professionals assisting you through the buying process can benefit you in your quest for an architectural dream house.
Let us now look at just a few of the names that have shaped the design and architecture of Los Angeles, and who have been inspired by its diversity and beauty.
Richard Neutra
Richard Joseph Neutra, born and educated in Europe, contributed to introducing International Style to America, and the Los Angeles design to Europe.
Neutra's houses were somewhat dramatic, placed in a carefully arranged landscape, and constructed with steel, glass, and reinforced concrete.
Hees Neutra House
The relationship between man and nature is always seen in the work of architect Richard Neutra, who was one of the most influential modernist architects and author of this construction built-in 1962. The home is conceived as an open space expressed freely of conventions, without a doubt a feature of Neutra's work. 
His use of glass, as well as facilitating communication with the environment and a fluid interior, lends his structures an ethereal ambiance and allows him to manipulate natural light so that it penetrates every corner. Neutra knew how to bring together elements of science, technology, and industrialization without forgetting his sense of good taste.
Singleton House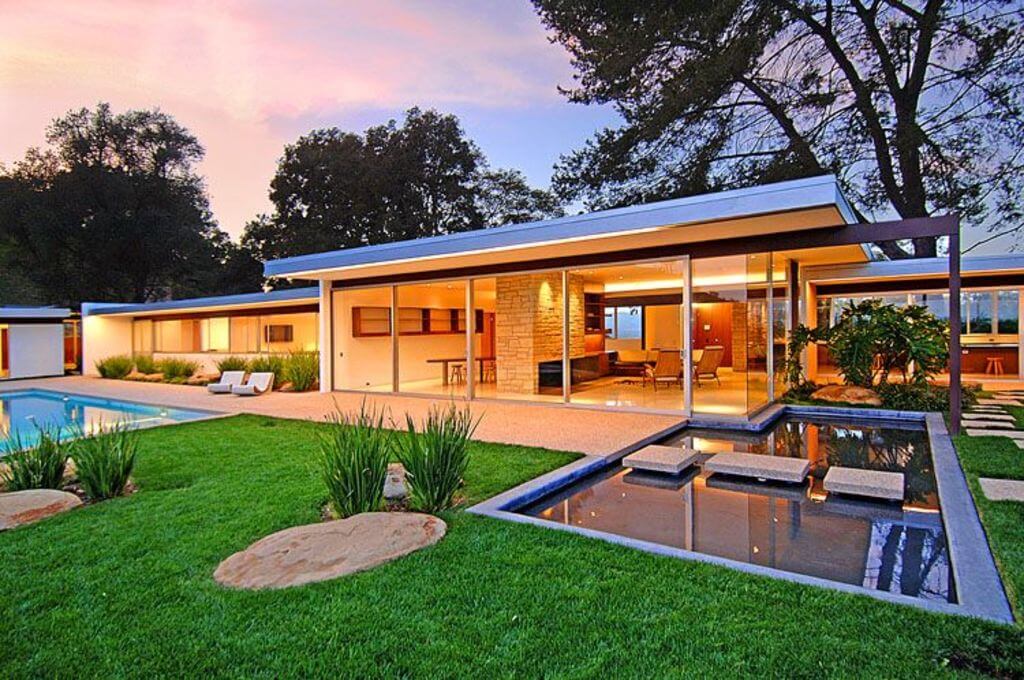 Source: pinimg.com
Richard Neutra formed part of a new era for North American architecture. He firmly believed that context, as well as determining the type of structure to be built, was enormously important in influencing human behavior. 
His constructions are noted for their functionalism and the visual sharpness of their forms. This exquisite simplicity of volumes is extremely evident in the Singleton House, built-in 1959. A striking, decidedly modern work in which its environment gains particular importance.
Rudolph Schindler
Architect Rudolph Schindler is often overshadowed by his older mentor Frank Lloyd Wright and his younger colleague Richard Neutra. Often, architects ask themselves whether mid-century modern architecture in America would have looked the same if Schindler never decided to move to the hills of Los Angeles.
Like other interesting stories about the creation of America, the story of Schindler House is all about the architect and the architecture.
Schindler House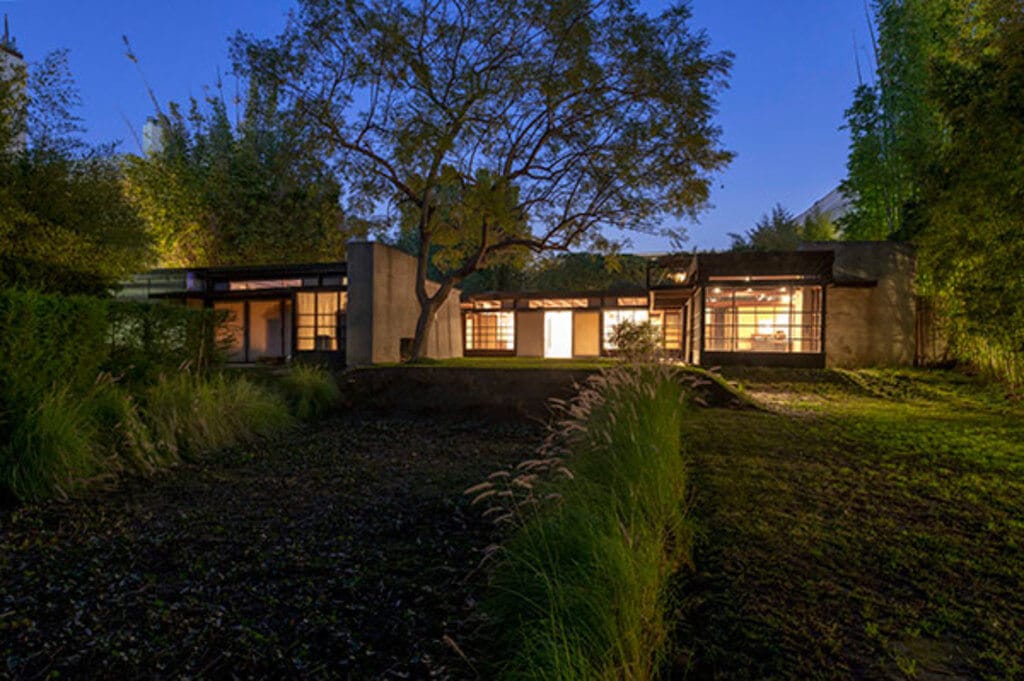 Source: phaidon.com
Schindler designed this two-family house in 1921 while working at Hollyhock House. It is an unusual two-family home with four rooms, or spaces even, which were intended for the four occupants, Clyde and Marian Chace and Rudolph and Pauline Schindler, with a kitchen shared by both couples. The house is Schindler's superb experiment with designed space, industrial materials, and on-site construction methods.
Features of International Style are present, over-flat roof, asymmetrical, horizontal window sills, lack of decoration, concrete, and glass walls.
Schindler took part in many architectural projects to create something new, something modern, an architectural style that became collectively known as Southern California modernism.
Pierre Koening
It can be said that Pierre Koening, an American architect, is one of the most recognizable names in Californian modern architecture. He designed one of the most iconic and photographed houses in the world, called the Stahl House (or Case Study House #22) located in the Hollywood Hills.
Stahl House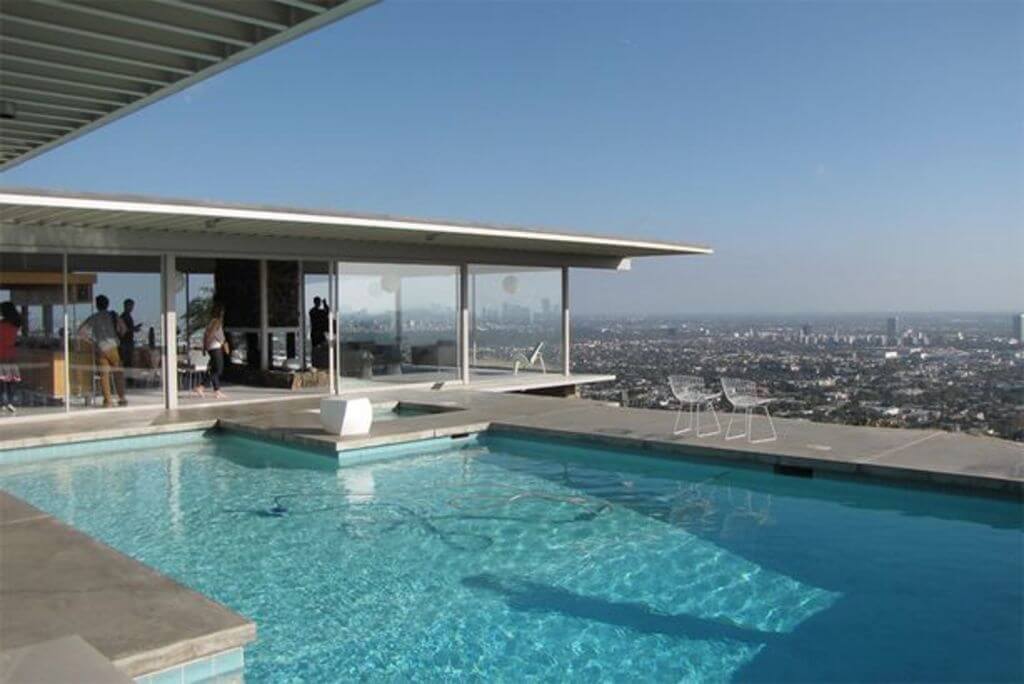 Source: cheapism.com
Absolute minimalism seeps through every corner of the Stahl home-studio constructed in 1960. Here, one can see that the architect used some of the features that best defined his work; ethereal volumes in steel, evocative geometric profiles, linear layouts, and a sublime austerity.
Visually, the connection between the exterior and interior is constant, as the surroundings also form a part of the interior decoration. This is an inspiring home full of inventiveness that makes us look at architecture in a different way. After almost 60 years, it still remains utterly modern and eye-catching.
Also Read: Top 15 Most Impressive Contemporary Home Architecture Design

Source: eventmarketer.com
Frank O. Gehry
Frank O. Gehry is a Canadian architect who has lived in Los Angeles since 1947. For the past forty years, Gehry has been responsible for a number of well-known construction projects, mainly in the United States and Europe. These include his home in Santa Monica that has become a symbol of deconstructivism.
Gehry has been called the most influential architect of our time but is also referred to as the most influential artist too, combining architecture and art. He transformed architecture with his artistic designs realized with high-tech software. In 2010, Vanity Fair magazine declared him "the most important architect of our age".
Gehry has been quite controversial during his career as he has created unexpected, twisted shapes that break conventional business construction. Using unconventional materials such as corrugated metal, chain link, and titanium, his work has been called radical, playful, organic, and sensual.
Schnabel House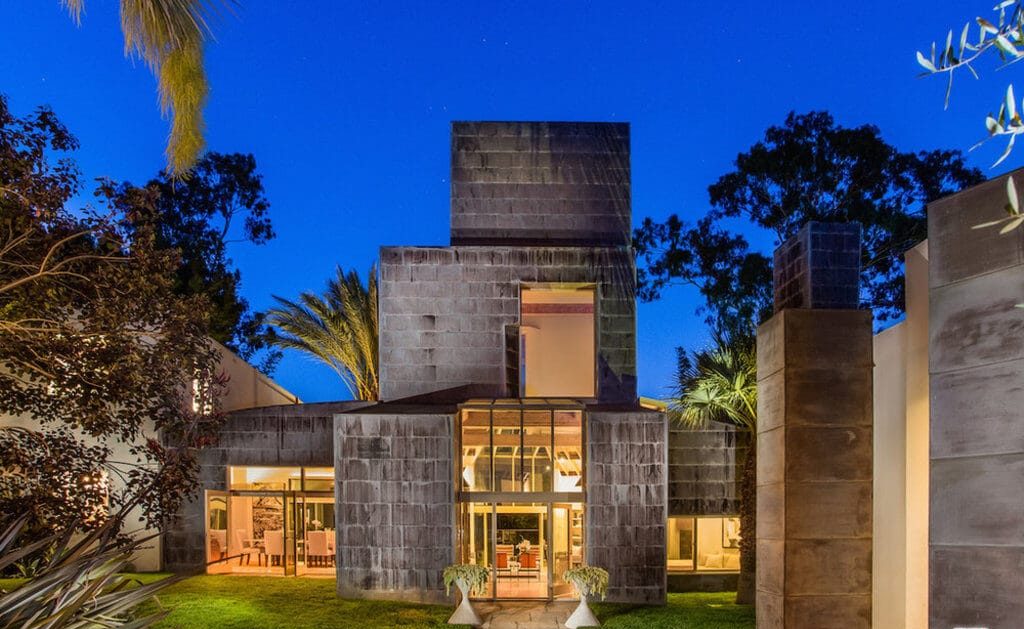 Source: squarespace-cdn.com
Frank O. Gehry allowed total freedom of movement when designing this house, also marked by its unusual location and surprising choice of materials. This made it possible for light and form to be in constant fluidity as the day or season changes.
The result is a full-on experience of a space-based on freestanding structures, in which all individual elements mold into one distinguished entity. Gehry managed to create a dialogue in which, like a jigsaw puzzle, every piece fits perfectly into place.
Parting Words
California and the long Pacific coast of western United States is a territory of changing landscapes and wild diversity — in both lifestyle and architecture. In the article, we get the opportunity to look at a few well-known architects that have designed different and fascinating styles of Los Angeles houses that depict the Californian way of life.
You can read about the striking homes and residences that embrace the natural surroundings of Los Angeles and that display a wide range of eclecticism, leaving you as a reader to feel like this city is a place where dreams can indeed come true.