Best Art Studio Designs Of All Time
Do you often get amazed by the artist studio and think of having it in your home? This is not a surprising thing anyhow as artist studio seems to be so amazing that everyone fall for the beauty. These artist studios are made in such a way that the art of the artist gets reflected by the studio and they just arrange everything out just like a real art. If you too want to have one such setup in your home and often gets confused about what to get then here are few of the art studio design ideas that you need to check out and try as well:
Minimal Art Studio: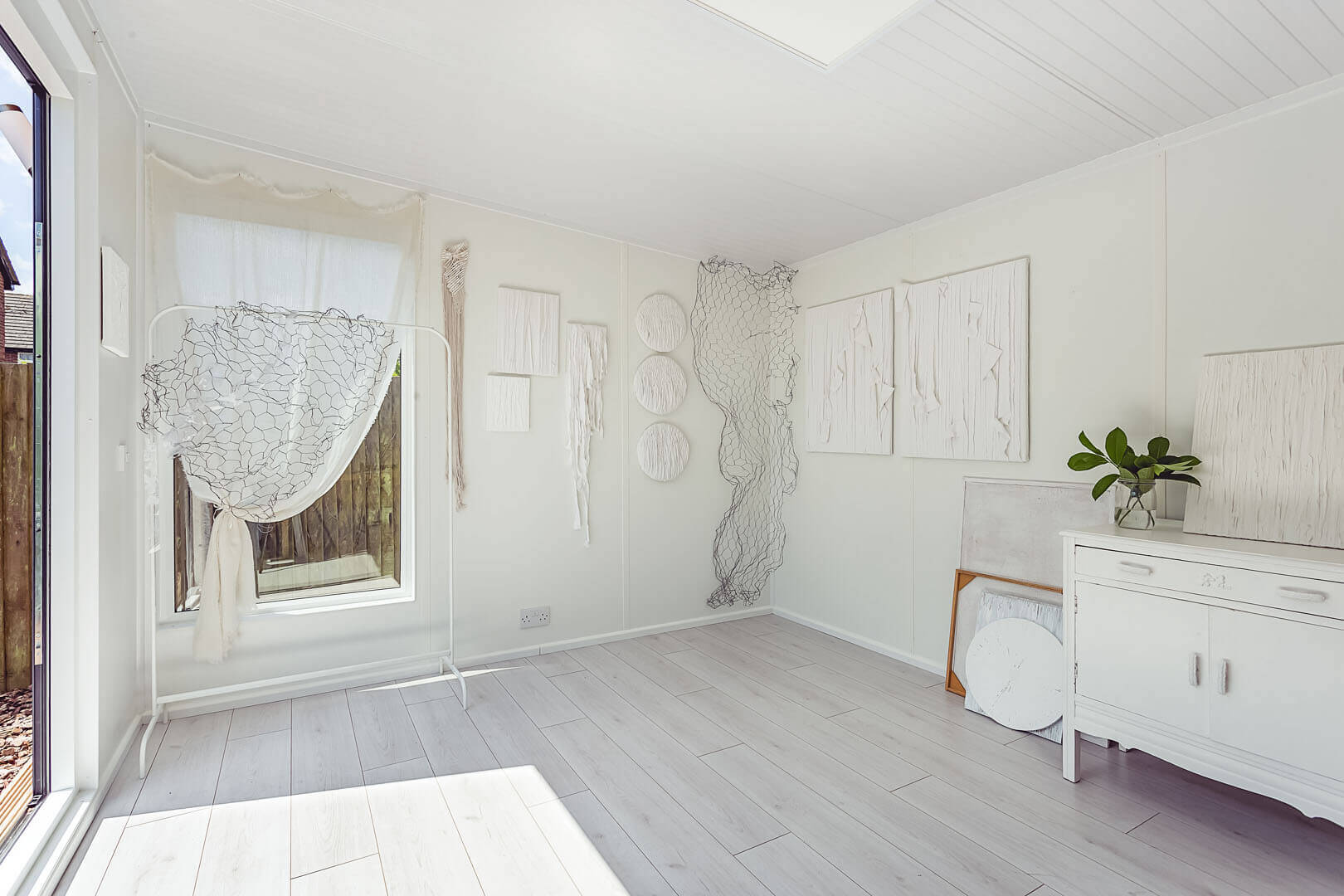 Source: greenretreats.co.uk
Here the design has been kept minimal and that is the reason why this design seems so amazing and soothing to eyes as well. the wall as well as the roof and ceiling color has been kept the same which is off white or you can also go with any pale muted color and to match with the whole color of the room you need to get furniture of the same color and get your art things organized on the table and some stools are must there and you need to have a drawing board as well and get white vibrant lights all over.
Small Space Art Studio: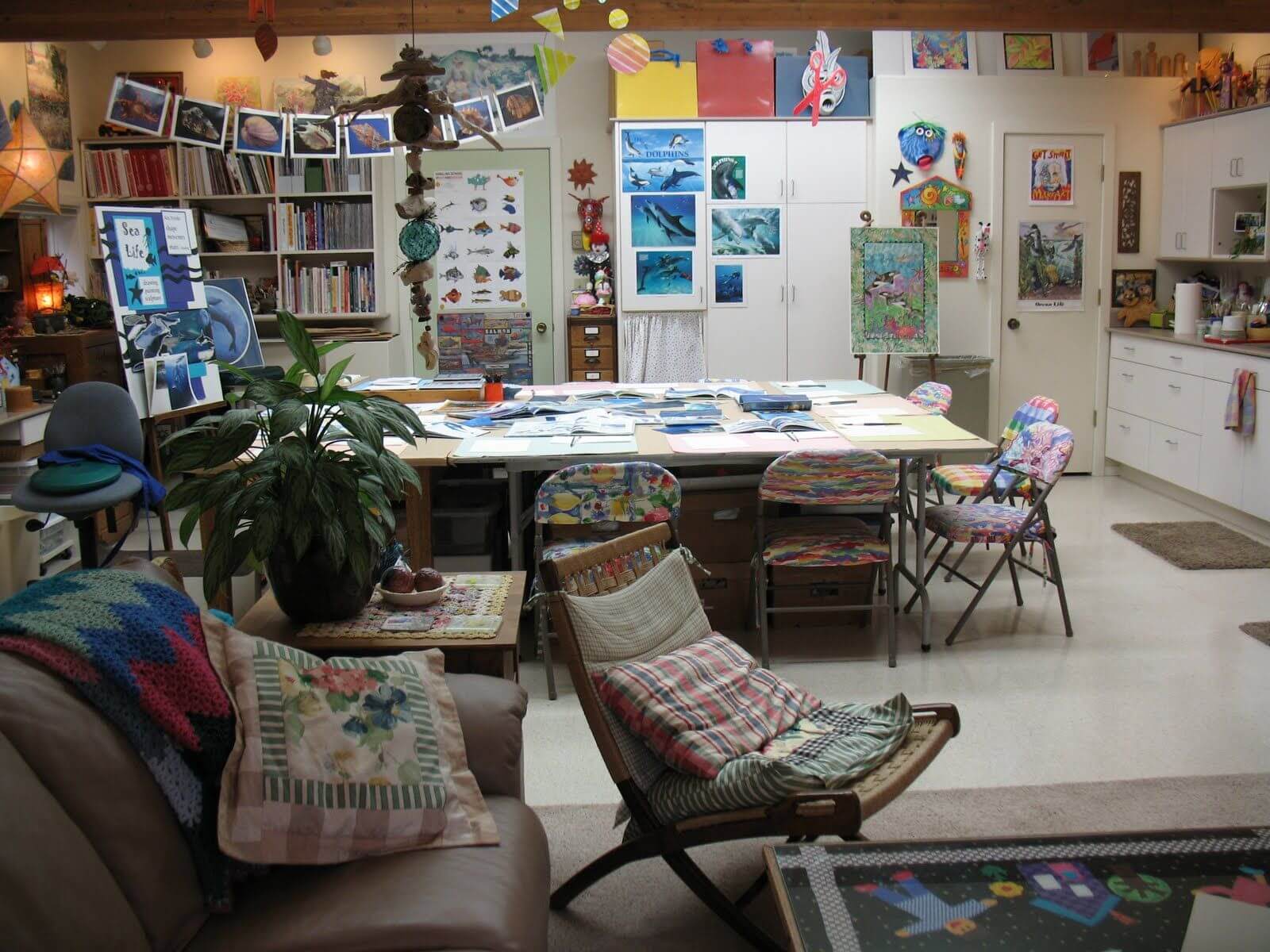 Source: i.pinimg.com
You don't need to worry if you have small space for creating your art studio and even if you are failed to keep things organized then also you need not to worry much because often art studios that are made in small spaces are kept messy and it looks absolutely beautiful in this way as well. here you need to keep the walls colored in white and to make the room look like a art studio just attach some of your colorful painting all over the white wall and have a small table as well as a chair to sit on in the room that's it.
Also Read:- Facts About House D In Vienna, Austria
Classic Black And White: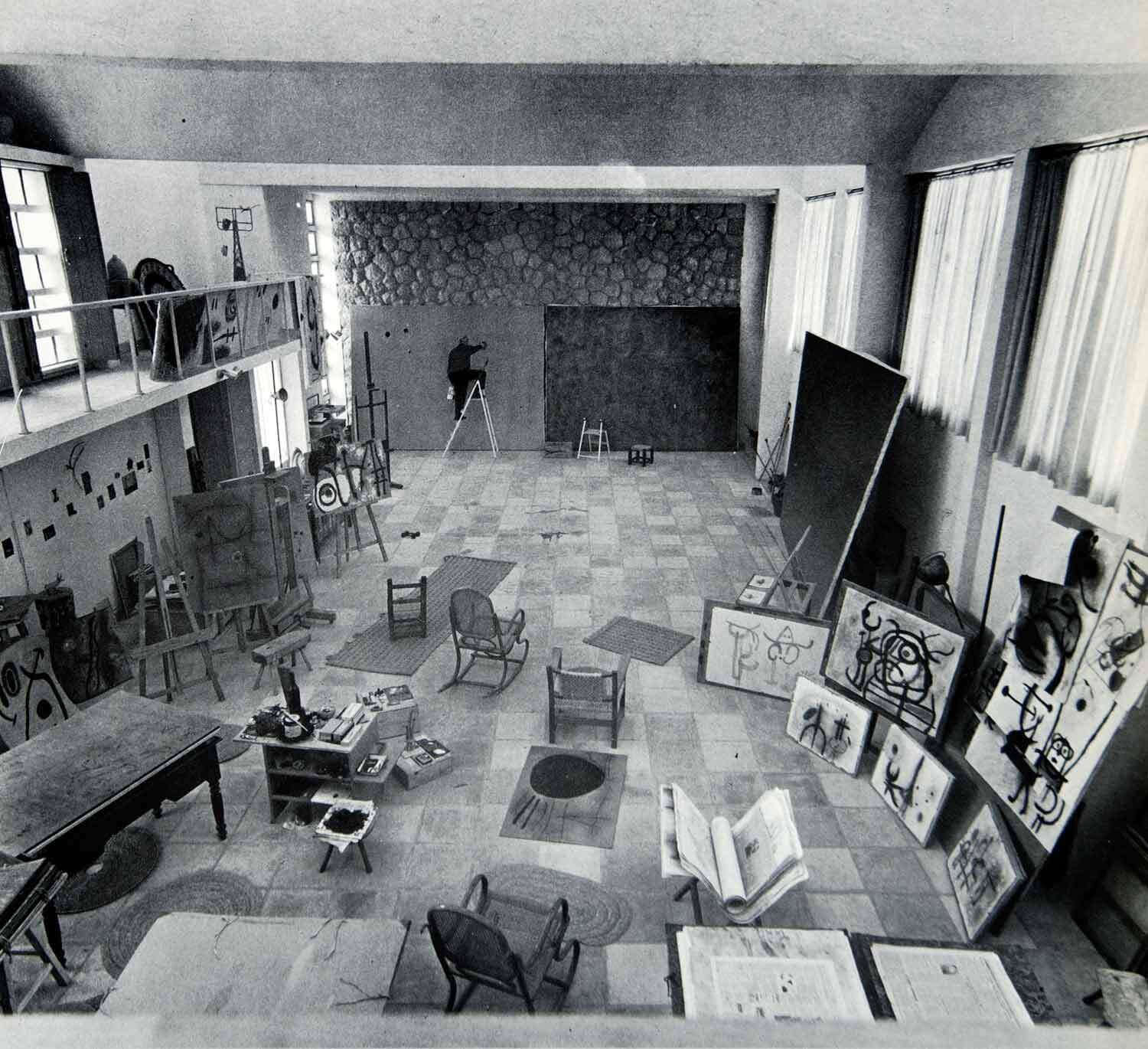 Source: shopify.com
No you don't have to draw on black and white paintings here but the concept of the room would be evergreen black and white and n order to get this beautiful art studio design on you have to get your entire room painted in white color and also try to keep the appliances as well as furniture colored in white and up on that you need to have stuffs colored mostly in black and to make the look more beautiful you can hang some of your all black masterpiece paintings on the wall and a huge table, as well as chair, is a must.
Fashion Designer's Art Studio: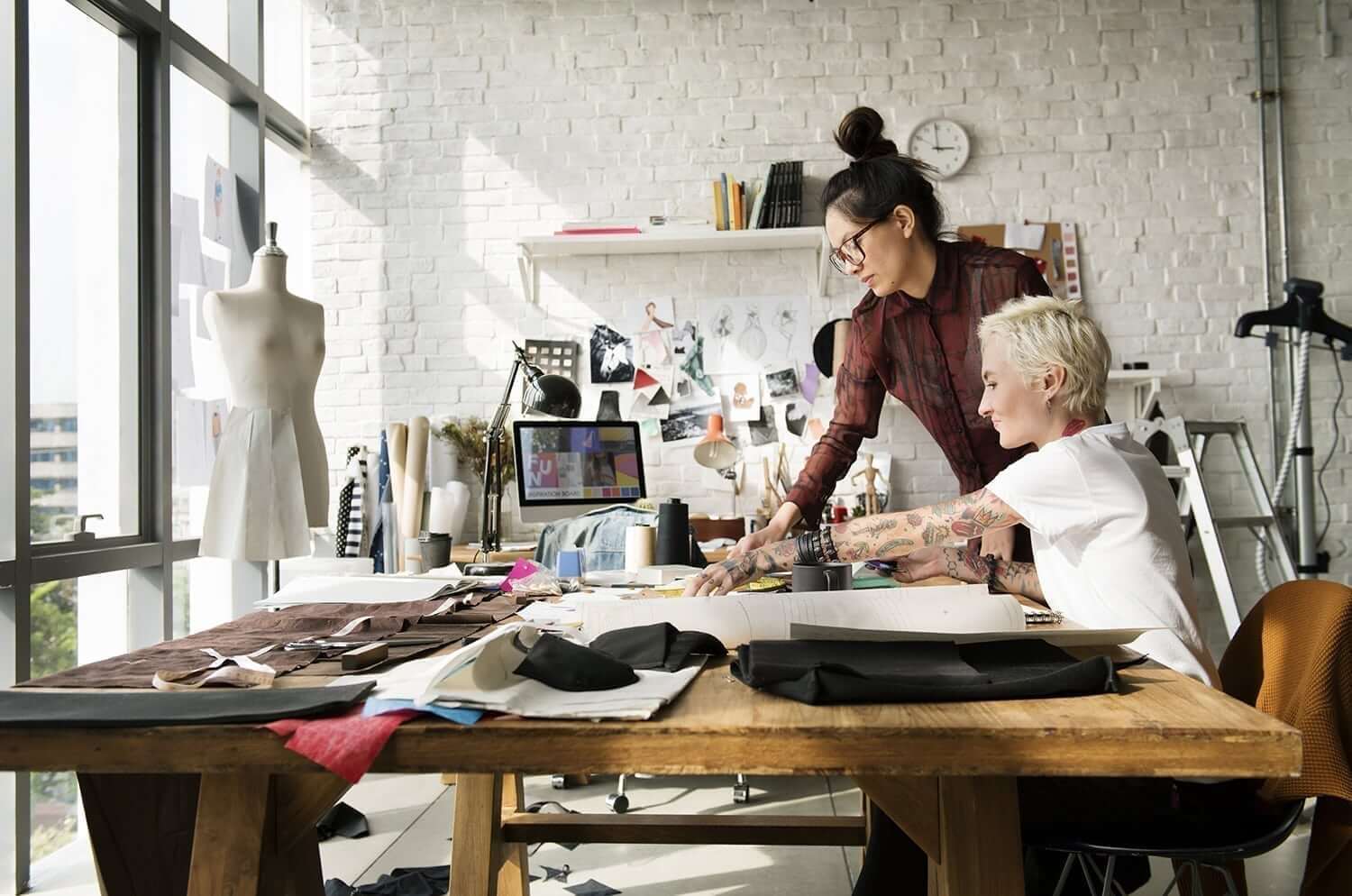 Source: azureedge.net
The room requirement or studio requirement of a fashion designer is different from any other artist so the set up is also quite different from other art studios. Here you would be able to see a wall self with many sections on which the clothes can be kept and you can also keep files as well as art materials. A table and a chair is a must where you can draw some of your designs and do not forget to add a small dustbin in the studio because after many failures a masterpiece gets created. You can decorate the place with some flowers and pictures of your previous cloth designs.
Compact Art Studio: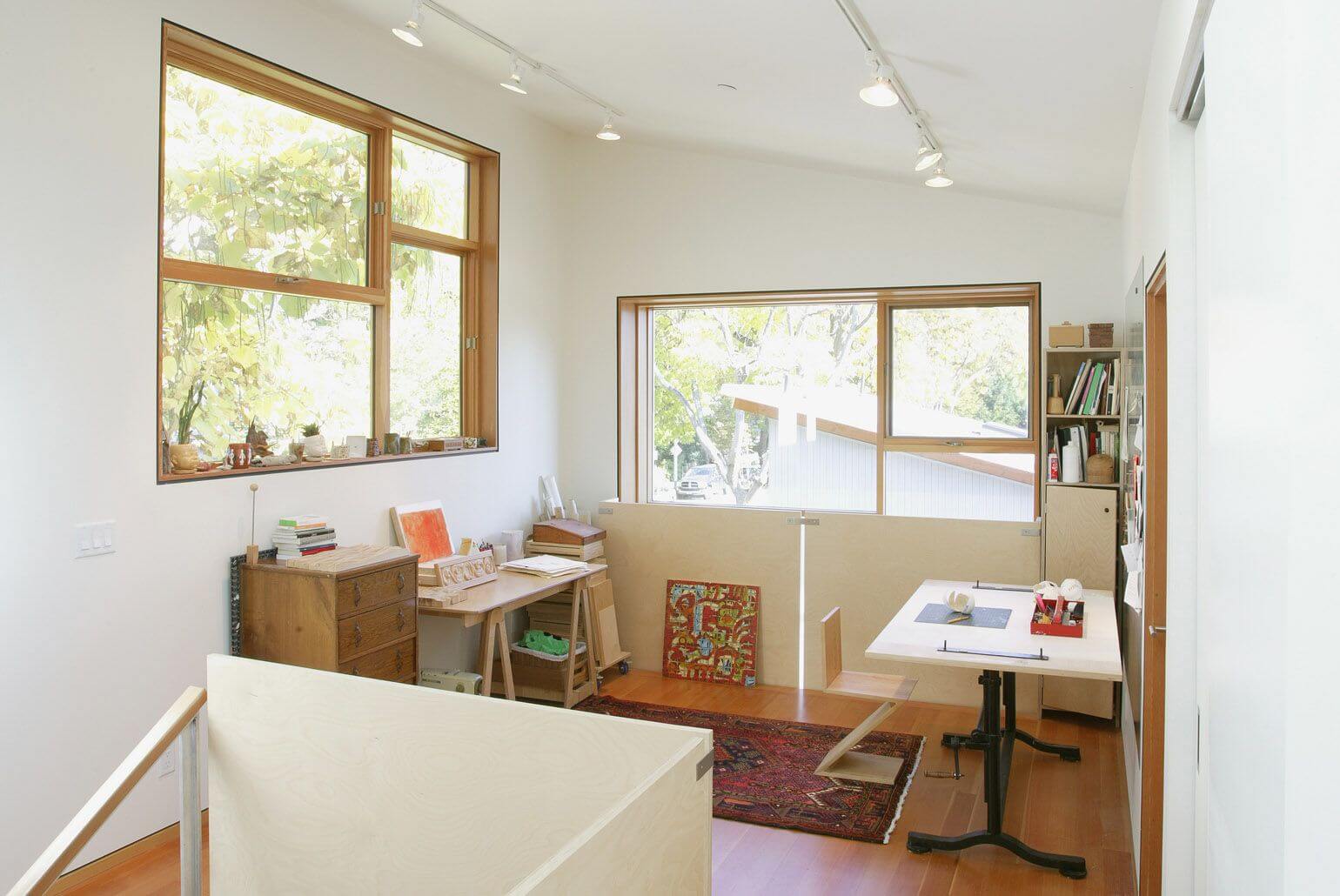 Source: i.pinimg.com
Here the concept is kept minimal and it is ideal for those who don't like to get their creations to get exposed to everyone and if you are among them who don't like to exhibit your masterpiece openly in the room then this art studio design is something you need to have in your home. Here you would be able to see just a table and a chair in the room and the walls of the room would be covered with drawers of different sized where you can actually put all your stuffs as well as your masterpiece creations safely.
Painter's Gallery: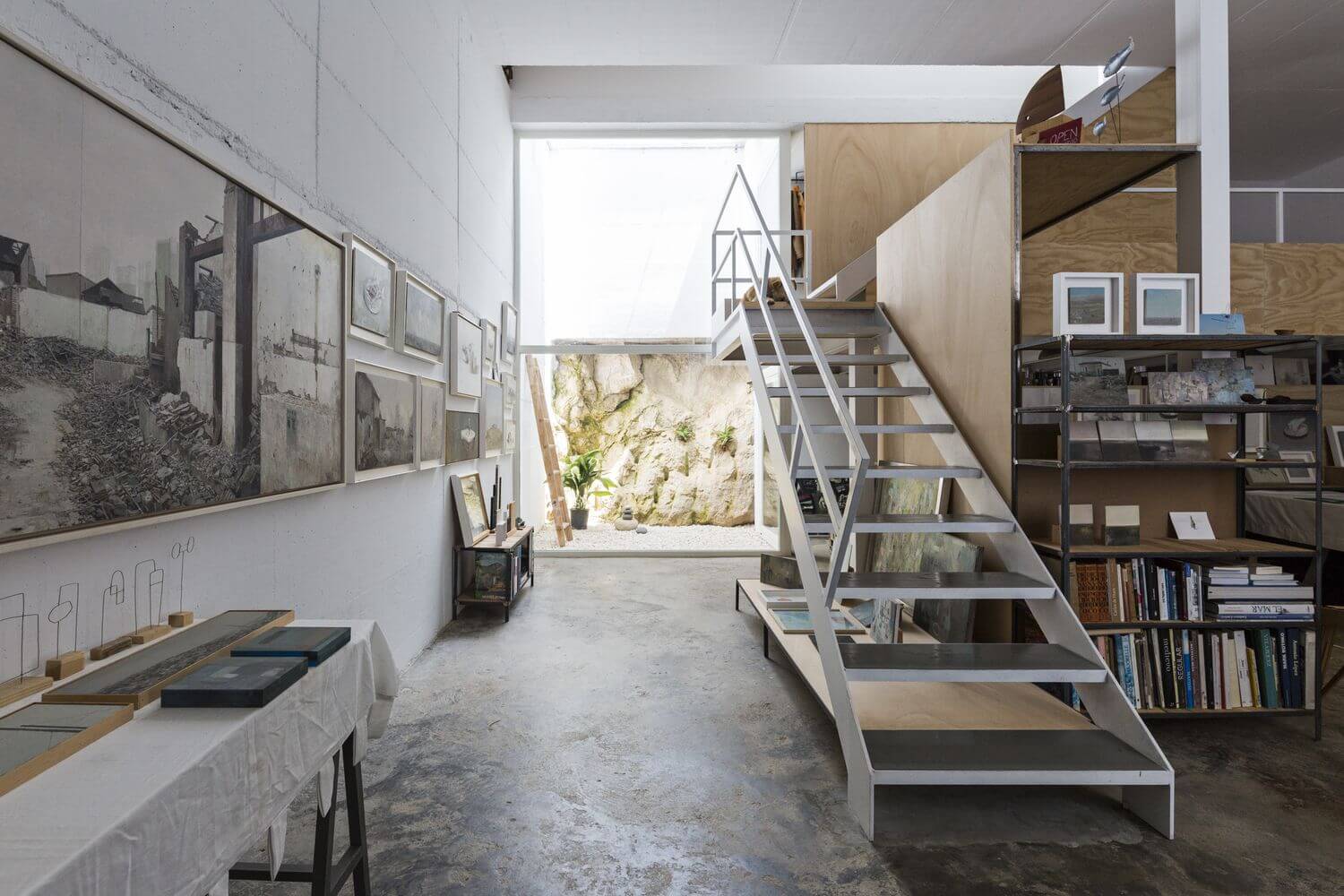 Source: i.pinimg.com
If you are a painter and you want a room entirely dedicated to your paintings then this art studio design is something that would fit in with your expectations. Here you would get a room with some empty spaces and there you would get almost nothing in the room rather than the tables as well as chair and you can literally keep all of your stuff on the table and do on forget to add a painting brush holder. Now you would be able to get more than one painting board hanging on the table where you would create your masterpiece and you can literally attach your masterpiece on the wall and display to all the visitors as well.
Feminine Art Studio: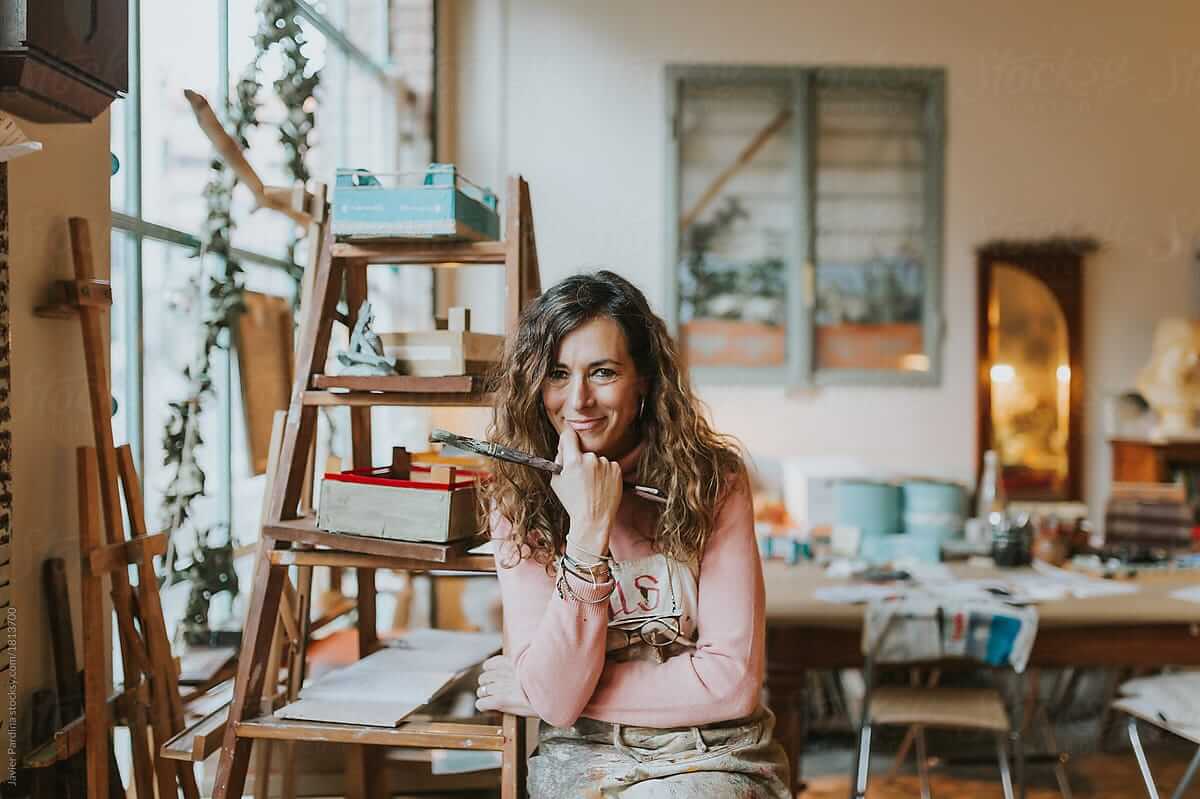 This is one of the most organized as well as beautiful art studio design which just needs a corner of your room so you won't even need to have whole room dedicated to your art studio. Here you would have to set two tables cornerwise and a chair as well and in one table you can put on your paintings along with some flowers just make the space look beautiful and in another table, you can do your painting works easily also can keep your painting essential there. You can also cover the walls off that corner with some of your beautiful paintings.
These were few of the best as well as most beautiful art studio designs to check out and you can also kind more at Architectures ideas.