8 Eco-Friendly Home Heating Tips for This Winter
With winter quickly approaching, many homeowners are scrambling to get their home heating ready to go. With the environment in a precarious situation and the need for increased energy consumption on the horizon, there's no better time to think about sustainable home heating. Whether you're trying to reduce your carbon footprint or your heating bills, try these eco-friendly home heating tips for this winter.
Schedule an HVAC Tune-Up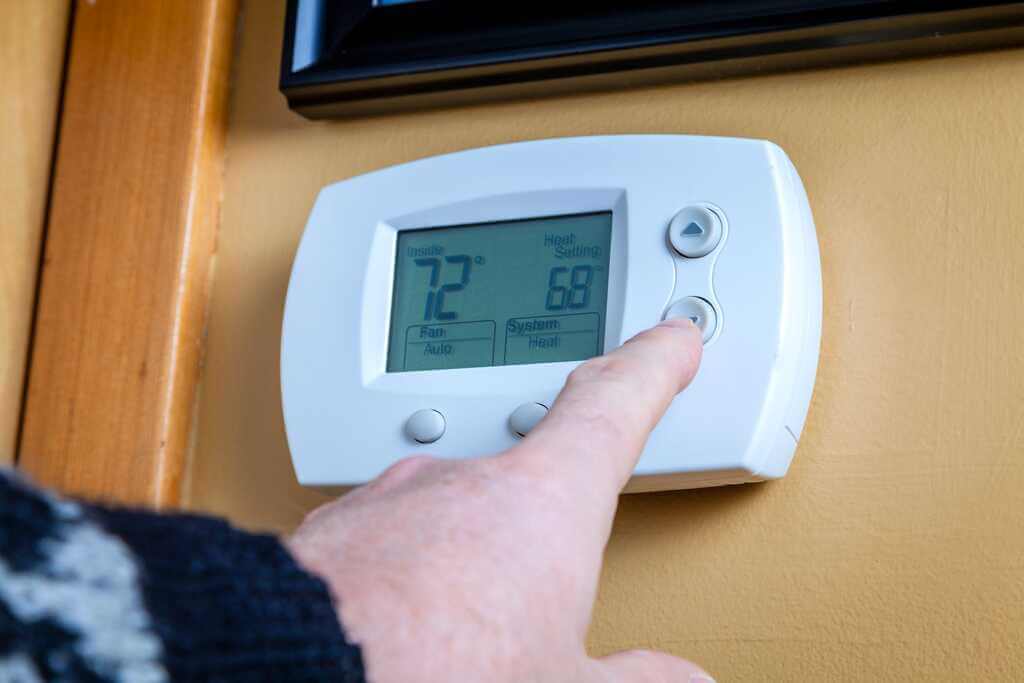 Source: gannett-cdn.com
The first thing you should do to prepare your home heating system for the winter months is called an HVAC specialist to conduct an inspection and tune-up. During this visit, your heating expert will inspect your furnace, clean and tighten any loose connections, replace your filters, and make other repairs as needed (learn more here).
Conducting annual heating system maintenance in the fall offers several benefits. First, you don't have to worry that your furnace won't turn on when you need it the most. Second, you can rest assured that your HVAC system will run efficiently, rather than taxing your energy consumption. Finally, routine heating system maintenance will keep everything in proper shape and expand its lifespan, helping you avoid a costly system replacement.
Switch to a Green Provider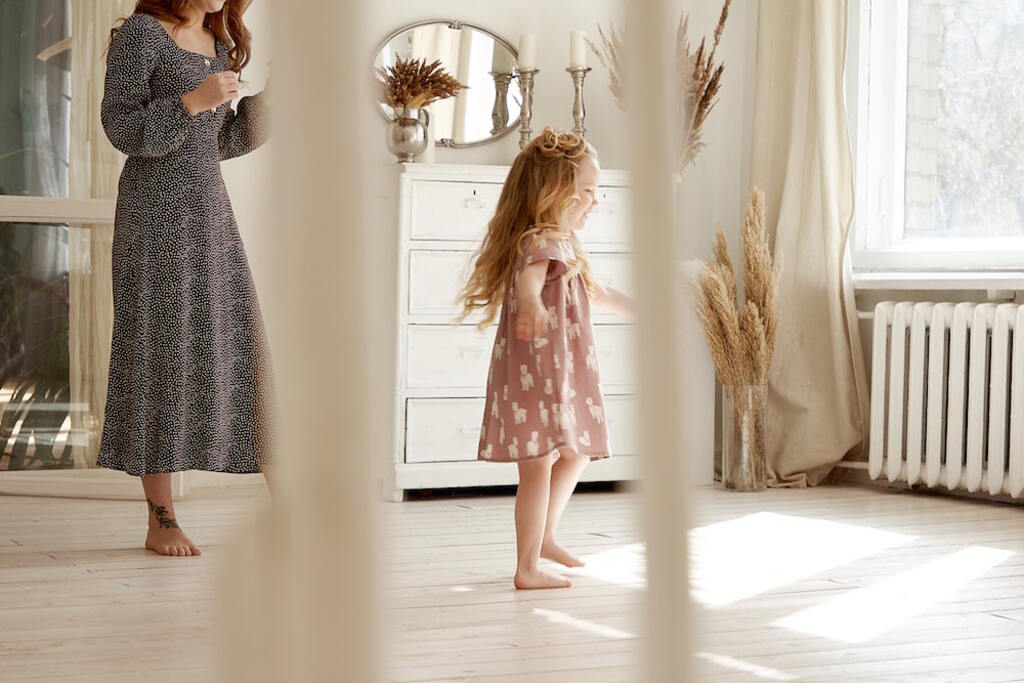 Source: wp.com
If you live in a deregulated energy state, you have the freedom to choose an energy provider from the open market. In many areas, this creates access to green energy providers that use solar, hydro, or wind power to heat your home. 
Another benefit of using a green energy provider is that many states offer sustainability rebate programs. If you choose an eco-friendly energy source, your costs will be offset by sustainable initiatives and grants. 
Consider Localized Climate Control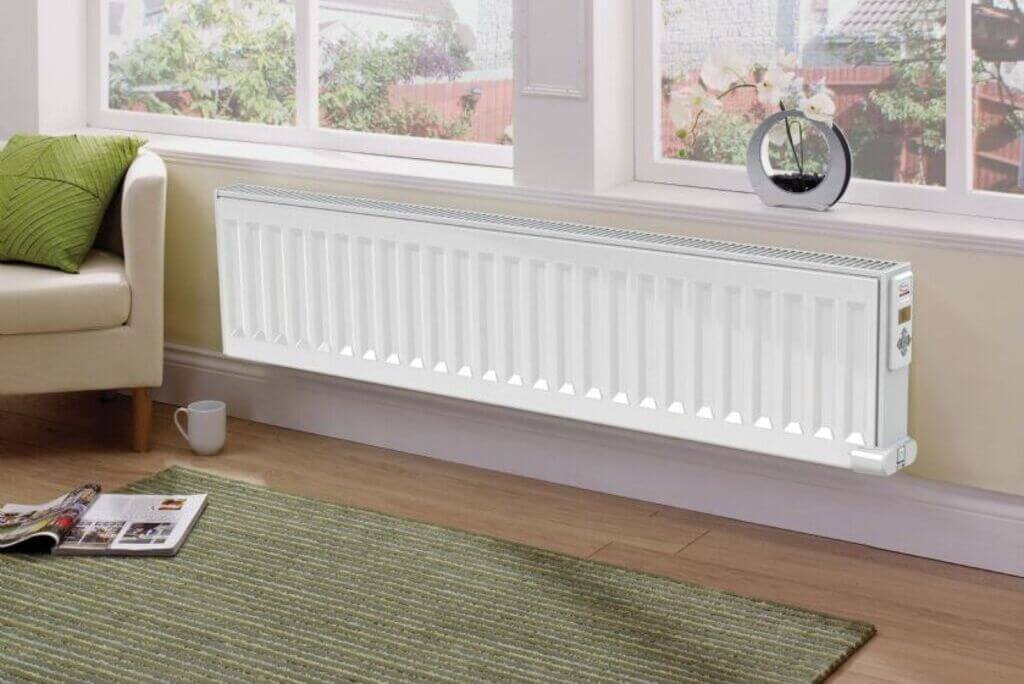 Source: juiceelectricalsupplies.co.uk
Another eco-friendly and cost-savvy strategy for heating your home is using localized climate control in the rooms you use the most. For example, you can put a small space heater in your office to keep you warm as you work from home. For larger spaces, like the living room, consider installing a mini-split that doubles as a localized air conditioner in the summer.
Modern space heaters have smart, programmable options and timers to minimize your consumption. Look for one that's compatible with smart home outlets or has a built-in shut-off timer.
Keep Your Damper Closed
If you have a fireplace, be sure to keep your damper closed when not in use. This is especially important if you've turned on other heat sources but have yet to light a fire. Some heating experts estimate that 10-20% of warm air is lost through open dampers— more when a fire is roaring.
If your fireplace is no longer in use, insulate and seal it. There are several reversible options for those who plan on repairing the chimney someday and don't want to permanently close it up.
Check and Seal Drafts
Take some time each fall to find and seal drafts. You can buy or rent a digital detection device to help you identify drafts or try the old-fashioned way with a candle. The most common issues occur near doors, windows, attic doors, and outlets on exterior walls.
Correct exterior window and door drafts with weather stripping, and add additional insulation if possible. You can also add insulation around exterior outlets, but safety is paramount if taking a DIY approach. 
Rethink Your Window Treatments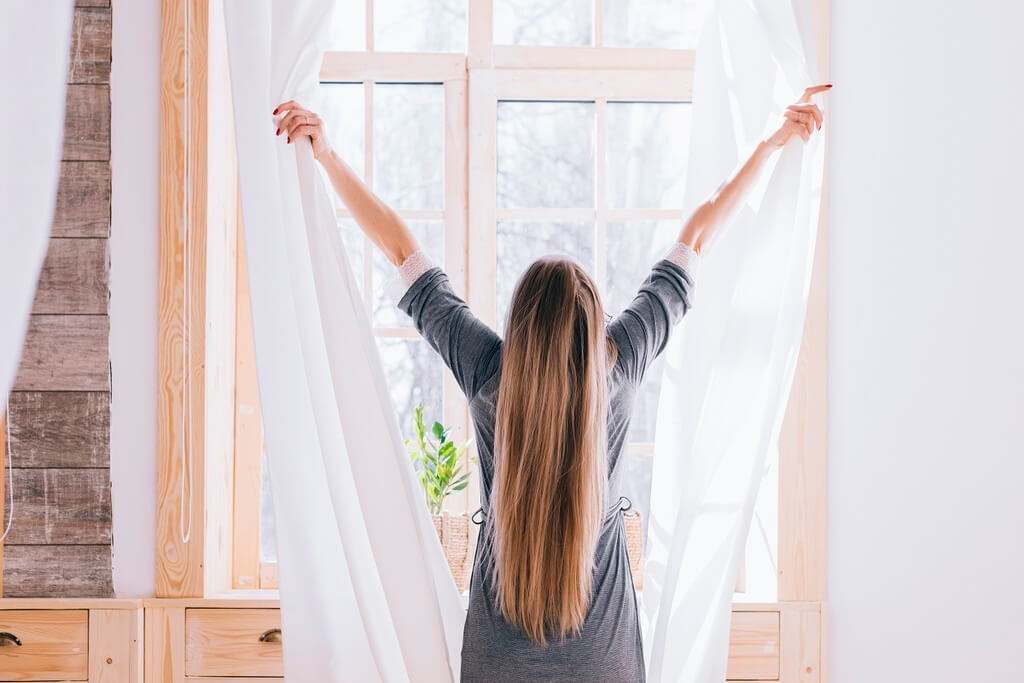 Source: jimmyscleaners.net
Window treatments are more than aesthetic essentials; they can also help with temperature regulation. In the summer, closing curtains can help cut back on energy consumption via air conditioning. In the winter, hanging thermal insulated curtains can help block drafts and keep your home warm without cranking up the thermostat.
If you have older windows, it's also worth sealing them with shrink wrap for the winter months. These kits cost $20-40 and can save you hundreds in heating costs.
Also Read: Why Go for Sustainable Green Architecture
Use Residual Heat
Take advantage of residual heat during the winter months. When you cook or bake, leave the stove open afterward to let the heat escape into the house. This simple life hack will help keep your kitchen and surrounding rooms warm and cozy during the winter months.
Alter Your Landscaping
Source: gogreen-nashville.com
For a longer-term sustainable heating strategy, incorporate an energy-efficient landscaping design. Well-placed trees and bushes can help create a micro-climate around your home. It is also providing shade in the summer and blocks cold winter winds. 
Your energy-efficient landscaping setup will vary based on your overall regional climate. 
With these eco-friendly home heating tips, you can reduce your carbon footprint and your home heating bill this winter. Use a combination of quick, actionable tactics with longer-term strategies to make your home more sustainable all year long.