DIY Guide for Sealing Garage Door Sides
Garage doors are another gateway to let in air, dust particles, pests, and noise. Garage doors can let in various rodents and reptiles if it is left open on the sides. These aspects make sealing garage door sides extremely important. 
Properly sealing garage door sides can safeguard the property and make it totally airtight. The trick while sealing garage doors is to pay attention to all the edges along with their bottom. When properly sealed, a garage door serves as a crucial barrier for a home, keeping undesirable guests, weather, and noise out.
The bottom, top, and edges of your garage door must all be sealed. Each side of the garage door should be measured, and the sealing should be installed as per the manufacturer's recommendations. You can enhance the energy efficiency of the garage and eliminate insect problems if you spend the effort to do it correctly.
Why Sealing Garage Door Sides is Important?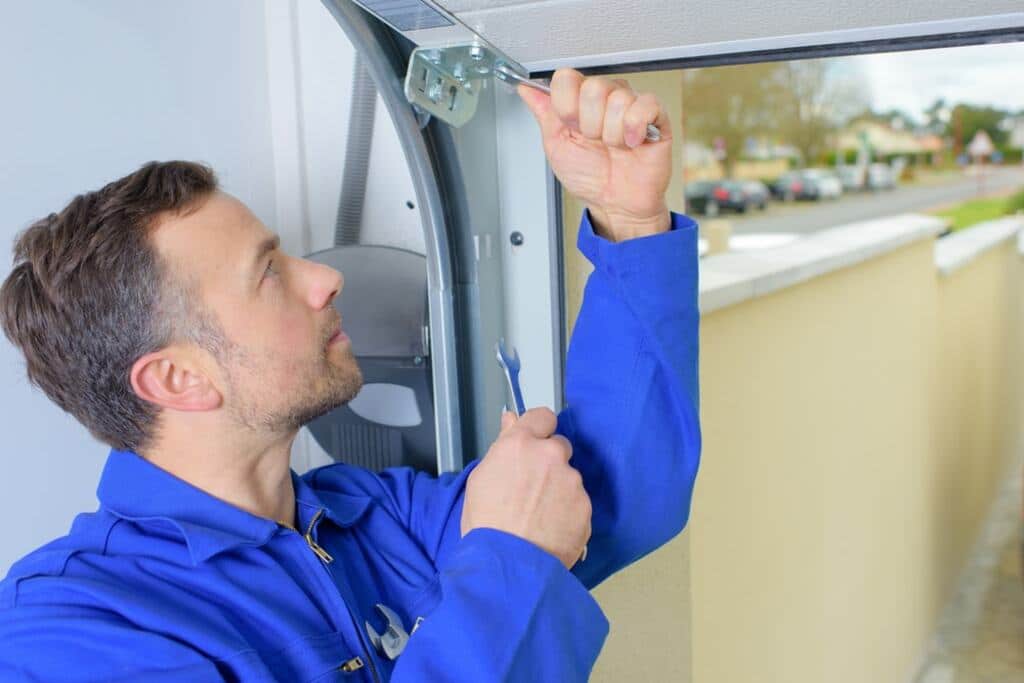 Source: Soundproof living
If your garage is operated for functions more than just a car park, you'd wish for the zone to be secure, warm, and comfortable. Sealing the sides of a garage door is vital to offer a relaxation zone with ambient temperature and keep the rodents away. This might even help you save time when it comes to cleaning the garage.
Sealing garage door sides are also necessary to safeguard your home from harmful factors such as heavy rainfall, snow, hailstorm, and wind. If water gets into the garage, it can freeze, causing frost to damage your floor and perhaps seeping into the living areas.
Another advantage of sealing garage door sides is that it might save you money on utilities. Keeping cooler air out and warm air in can both assist cut year-round utility costs. Not to add, if you utilize your garage as a workspace, you may make a better-insulated area.
Finally, garage door crevices should be sealed to help shield outside noise. Noise can get in and out of the garage through gaps. An important step toward creating an area where you can concentrate without being bothered by outside noise and your noise irritating your neighbors is by sealing garage door sides.
If your garage door is in good operating order, weather-sealing may be a do-it-yourself project. The garage door may require a gasket repair, correction, or other forms of maintenance at times. Because your garage door must function correctly and seal.
Types of Seals and Insulations for Garage Doors
Sealing garage door sides is the ultimate step to creating a safe zone in the house. There are various sealing materials available in the market to fill in the gaps. As with the gate seals, inserting insulation entails selecting a kind of insulation, taking precise dimensions, and trimming to size.
R-value is a keyword that describes how efficient insulation is. The more the value of R, the greater the efficiency of insulation will be.
The most popular forms of insulation are listed below.
Insulation Made Up of Foam Board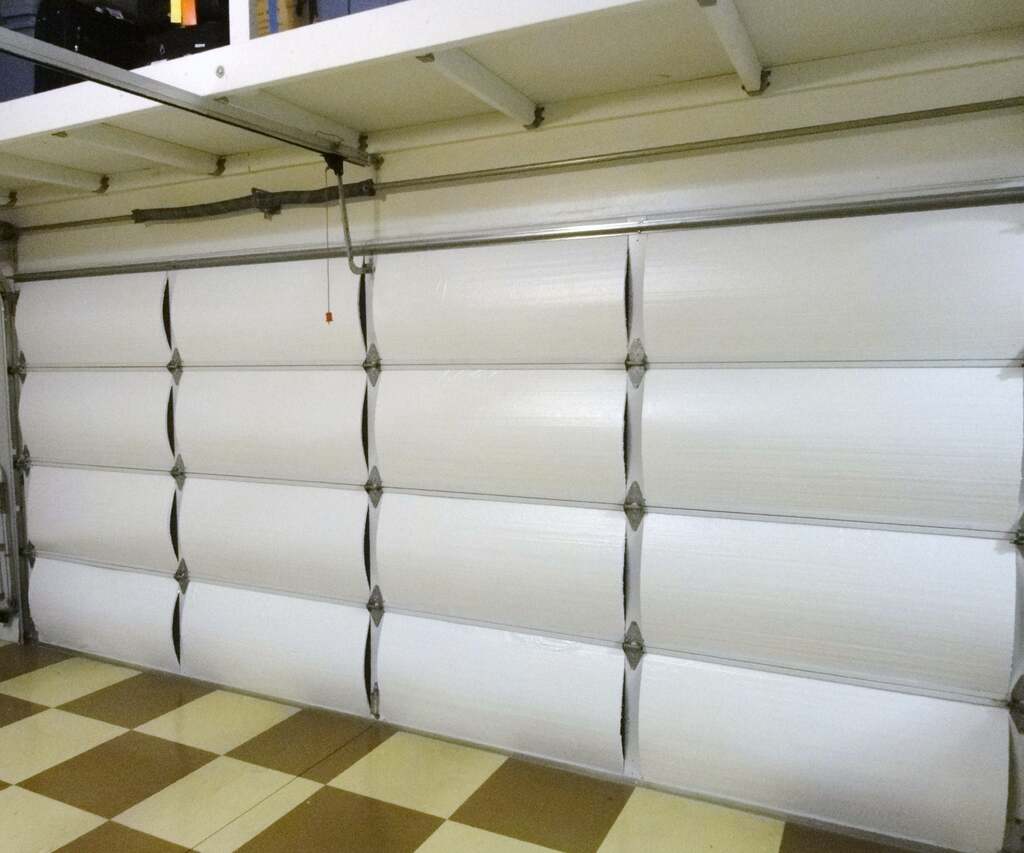 Source: flipboard.com
These offer excellent insulation without being overly bulky. They're encased in polystyrene panels. These panels may then be readily trimmed to the dimensions that you want for your project.
Reflective Insulation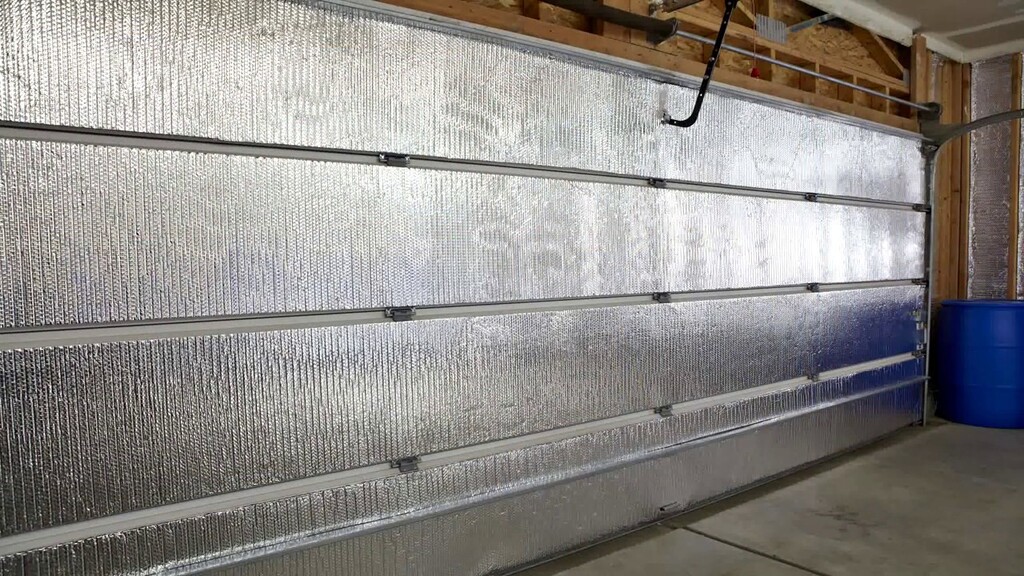 Source: alibaba.com
This type of insulation generally contains an aluminum reflective foil on both ends and a kind of cardboard in the middle.
Reflective insulation accomplishes exactly what it says on the tin. Instead of allowing heat to flow through the barrier, it rebounds it back. This insulation can reflect heat from exteriors in the summer, making the garage cool. In the winter, reflective insulation helps to keep the garage warm by reflecting heat into it.
Batt Insulation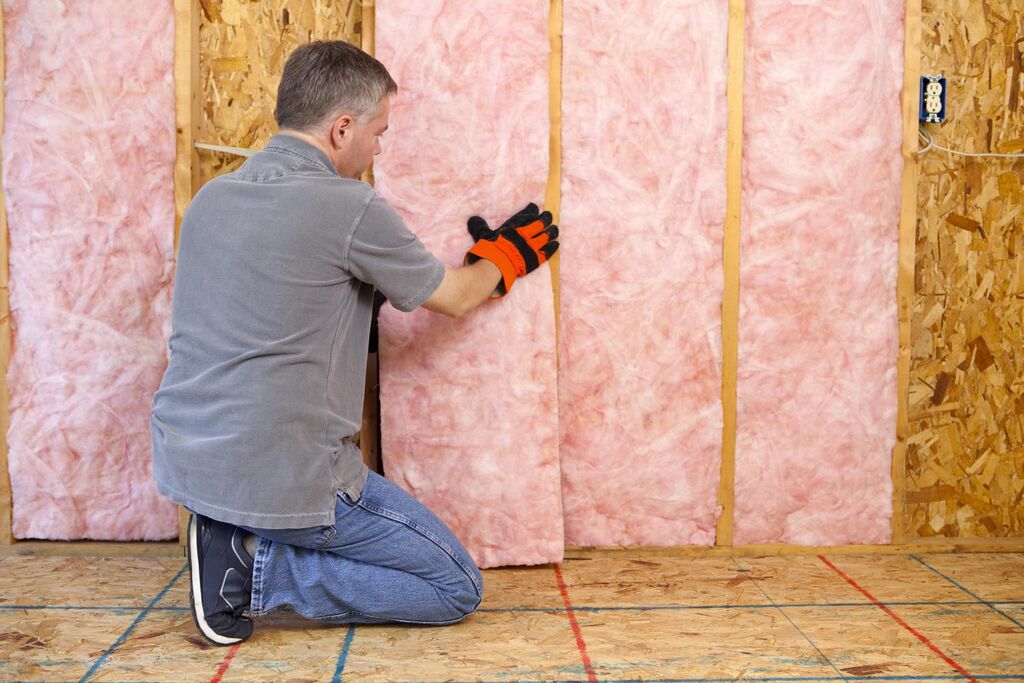 Source: reddit.com
Batt insulation comes in a variety of shapes and sizes. Fiberglass, natural fibers, and plastic fibers can all be used, although fiberglass is the most popular. It's packaged in rolls. The batting is sandwiched between two layers of paper or foil. It's also available in various densities. The greater the R-value, the thicker the batting will be.
If your garage door includes divided panels that behave like wall studs, you may apply this type of insulation. A gap between two edges must be available for the batting insulation to fit. To choose batt insulation that fits your garage door, you'll need to examine its depth.
Instructions for Sealing the Sides of a Garage Door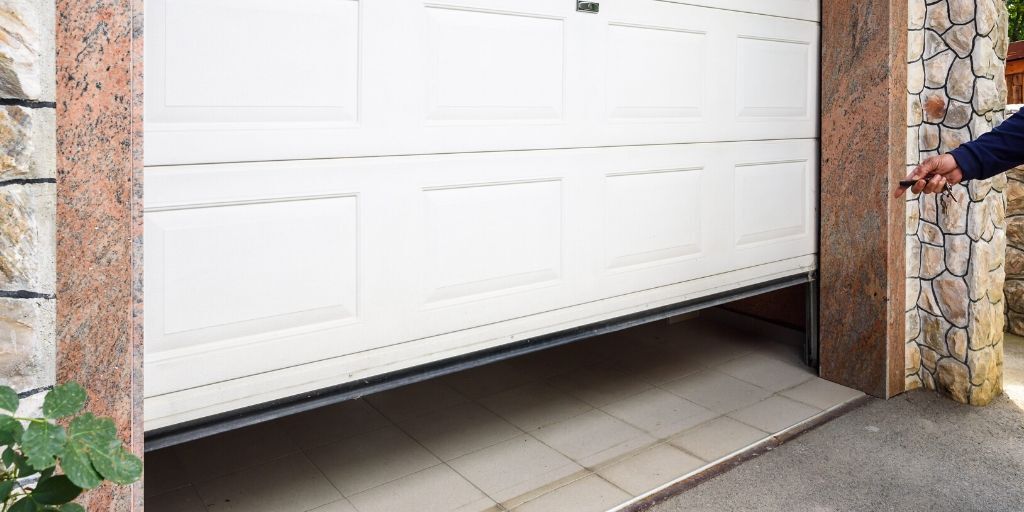 Source: Unsplash
Installing a superior garage door seal is essential for an airtight barrier that prevents anything from entering the house. Do you believe this is a challenging task that you will be unable to complete?
Then you are incorrect.
Simply follow the directions and complete all of the stages, and you'll be set to go. Let's go through all of the necessary steps for constructing an effective garage door dam seal.
Use all protective gear, such as eyeglasses since your safety is paramount.

Clear the whole area of your garage door, including the top, bottom, and sides. Otherwise, the entire project will be ruined.

Another thing to remember after sliding the rubber weather band is to replace the screws on both ends to prevent the weatherstrip from slipping out the garage door.

Gently pop out the base of your garage door to prevent the panel from flipping out, or else, your garage door will be damaged. Then you'll have to deal with a serious issue.

After you've completed all of these steps, make sure to cover the three 3 inch sides.
These are some of the most critical guidelines to read before getting started.
Sealing Garage Door Sides in 6 Steps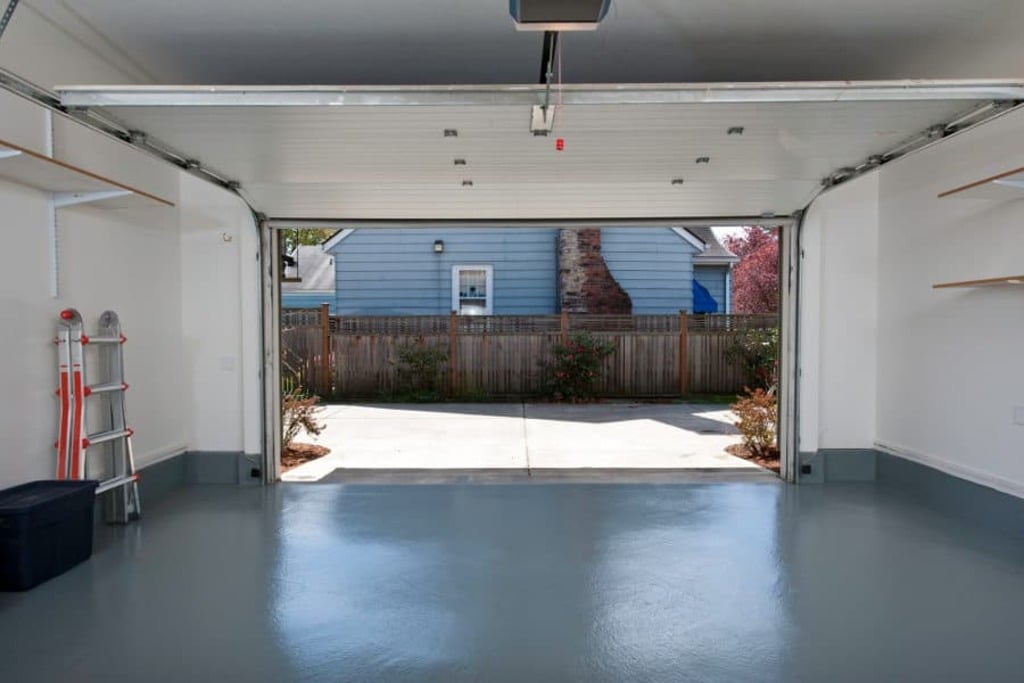 Source: Unsplash
Garage door not sealing on sides is a trouble and you can examine this by inserting a thin pencil between the gap of door frame and door. If the pencil fits, then you're in trouble and the sealing process has to be carried out.
Even sealing the sides of a tilting garage door is an easy task if all the tools are ready and steps are followed properly. Here is a step-by-step guide to aid you in sealing garage door sides.
Take Precise Measurements
The first and primary step is to take dimensions of all the areas where trims and weatherstripping will be installed. Mark all the measurements leaving an 8-inch gap from the inside edge. As a result, you'll be prepared for the following stage.
Don't leave space at the bottom for air circulation as if ventilation is the concern, it is reasonable to open the garage door while you are functioning in your garage. It will keep you from running out of air.
Also Read: What to Do If the Garage Door Stops Working?
Clear the Dirt from the Track
The cleansing procedure is essential for garage door sealing since any dirt deposited on the surface will produce air bubbles. As a result, noise and other disturbing elements are brought inside. So take a brush and wipe all of the areas where you'll be putting these trims.
For those with wooden garage doors, the surface should be lubricated so that the removal of trims will not cause damage to the door.
Cut out the Necessary Items for Installation from Inside 
The next step is to cut all of the trims and weatherstrips as per the stated measurements. Ensure to leave the vinyl trim seal while cutting and start fastening it from either side. You opt for a trim cutting tool or a tiny tooth saw for this task. You won't have any problems if you cut everything according to the specifications.
Put Seal Vinyl on Inside and Outside
When it concerns garage door seals, vinyl trim is the greatest option since it allows you to place it on the bottom, top, and sides of the garage door from both the interiors and exteriors.
As a result, you may put this vinyl trim garage door seal around a door to ensure a perfect seal and no leakage.
Employ Seal Retainer at the Bottom
If you wish to or if the garage door's retainer is damaged, you need to first reinstall an aluminum retainer so that you don't run into any issues while installing weather stripping.
Place the Garage Door Seal
To avoid all the mess, you must now add foam or weather strips on all the edges of your garage door to effortlessly secure your garage door.
To know more about Interior Doors designs, read our previous blog on Best Mid Century Modern Interior Doors where you can get to know everything.
Wrap it Up with Seal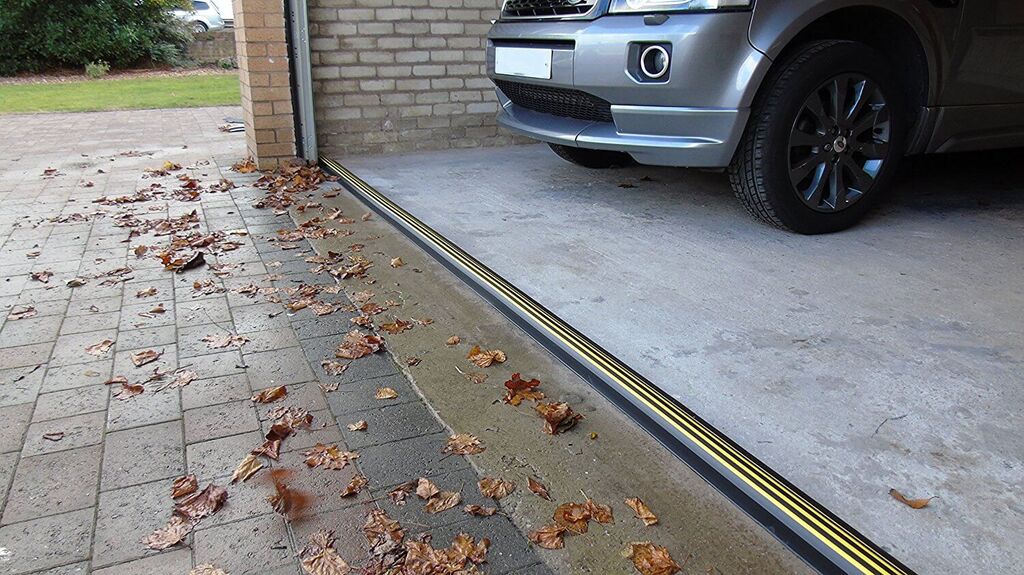 Source: Soundproof ideas
Sealing garage door sides is a common issue and there are a few simple steps to achieve the perfectly sealed door. Based on the location of gaps, make sure you install the seal properly to create a well-functioning garage with a welcoming atmosphere.
For daily updates, follow us on our Instagram page @architectures_idea.