The annual Coverings expo in Orlando is testimony to the power of the tile industry in the U.S. Here, artisanal and advanced production tilemakers from over 40 countries gather every year to show off the latest styles and trends. From tiles imitating the look of wooden flooring to cool mini tiles spelling out names and messages, there are so many varieties for nearly every style imaginable. Whether you love the clean, pure look of minimalism or you love the luxury of Baroque interiors, tiles can play an important role in your home interior design. Read on to discover four creative ways to use them.
Graphic Tiles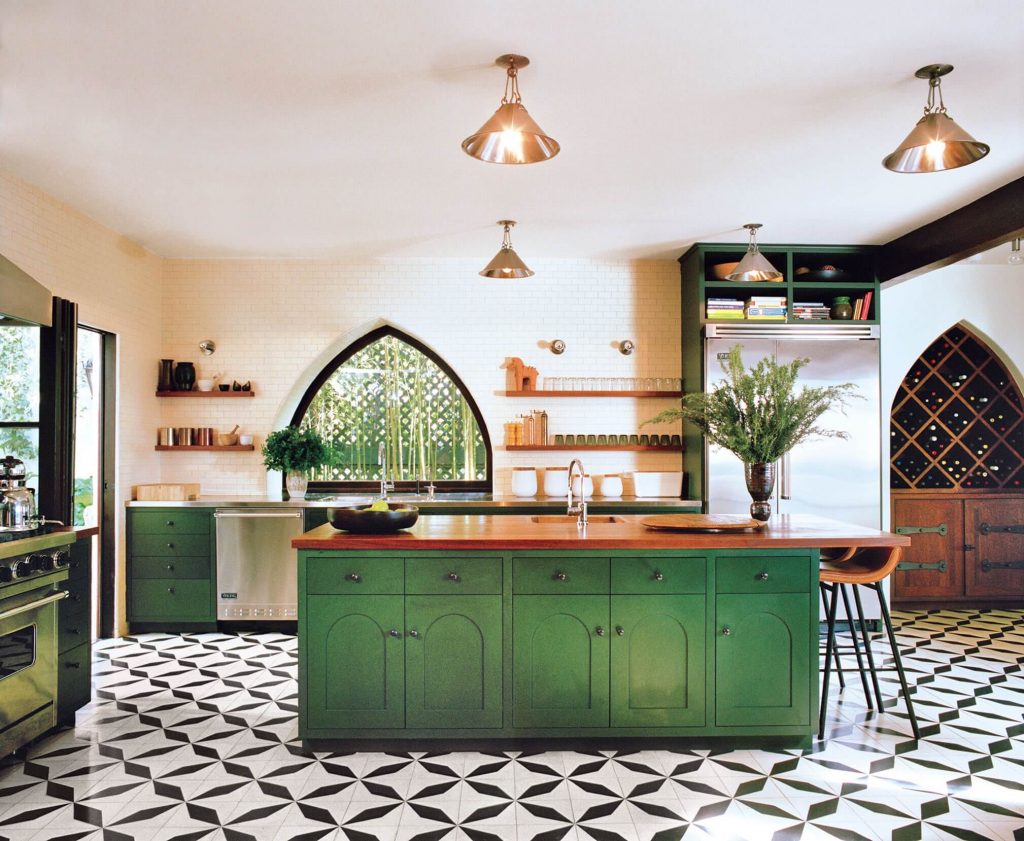 Graphic tiles – those which can be put together to create veritable artworks in unimagined spaces like columns, hallways, and signature walls – are all the rage. Tiles of all sizes and shapes are being used to create everything from street art to classical artworks. The design world has moved away from stark, empty interiors, embracing rich, intricate designs that celebrate artistry and color. The variety of new colors and shapes means that artists are able to experiment more than ever with traditionally practical material.
Natural Effects
Tiles are being used to recreate beautiful surfaces like marble and wood, making them ideal for everything from flooring in areas like the living room, to central islands, splashbacks, and countertops in the kitchen. As stated by tiling experts Atlas Ceramics, new technologies have enabled tile manufacturers to imitate a plethora of materials, including stone, granite, and concrete. Nature is holding sway in interiors as a whole, with interior designers bringing nature indoors through the use of natural, sustainable materials such as reclaimed wood and bamboo. These materials complement noble and natural materials to perfection, and today's tiles are doing an excellent job of imitating 'the real thing'.
Shine And Bling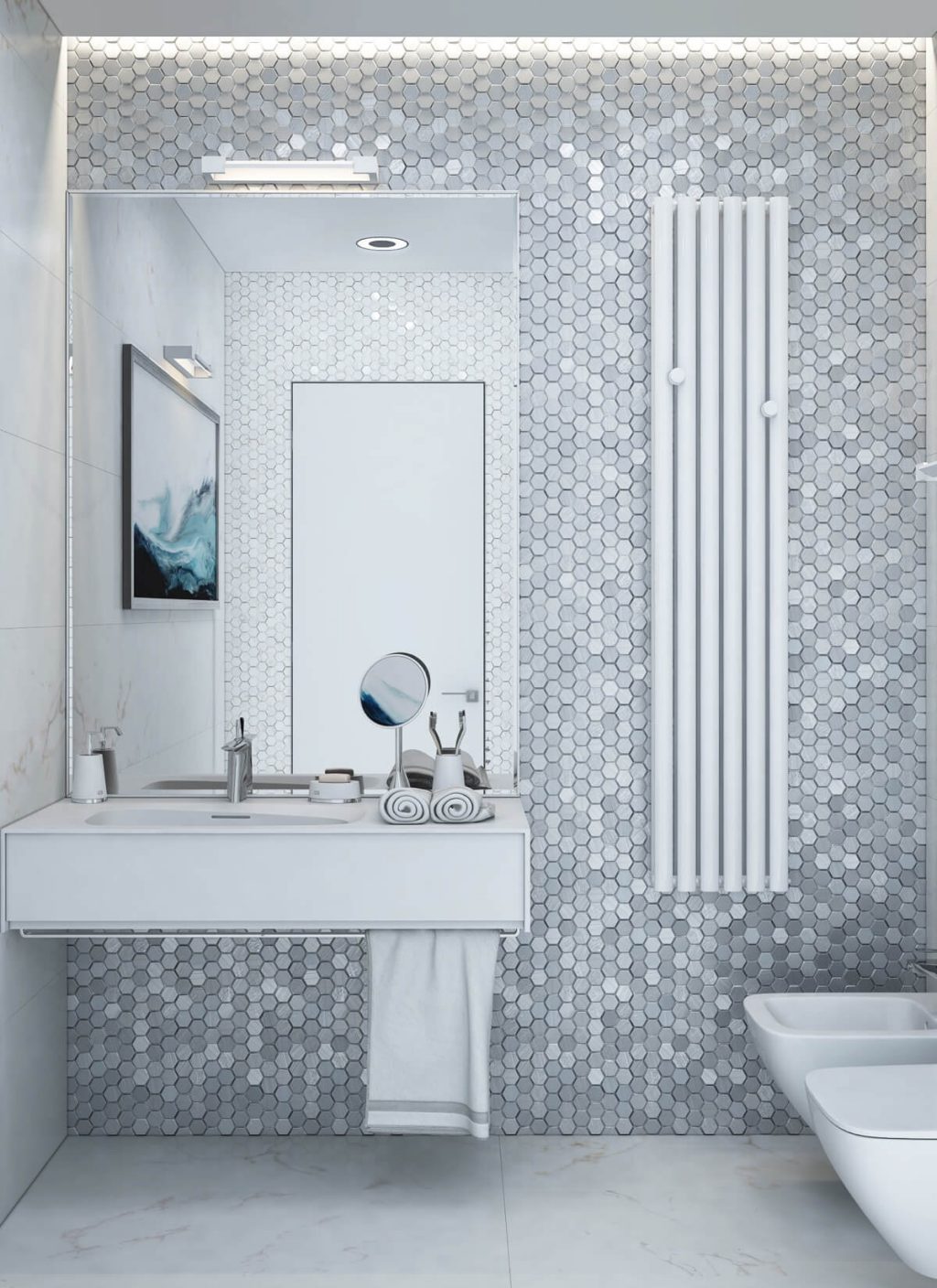 Tiles are far from the simple, boring identically sized squares they used to be. Today, high-gloss sheens are, in areas such as kitchens and bathrooms. In the latter, metallic designs in colors like gold, copper, and bronze are being used as delicate accents alongside neutral hued and matte tiles. Interior designers are also being creative in the combination of these tiles, using the large, medium, and small-sized tiles to add a little sparkle to an otherwise serious space.
Colored Glass Tiles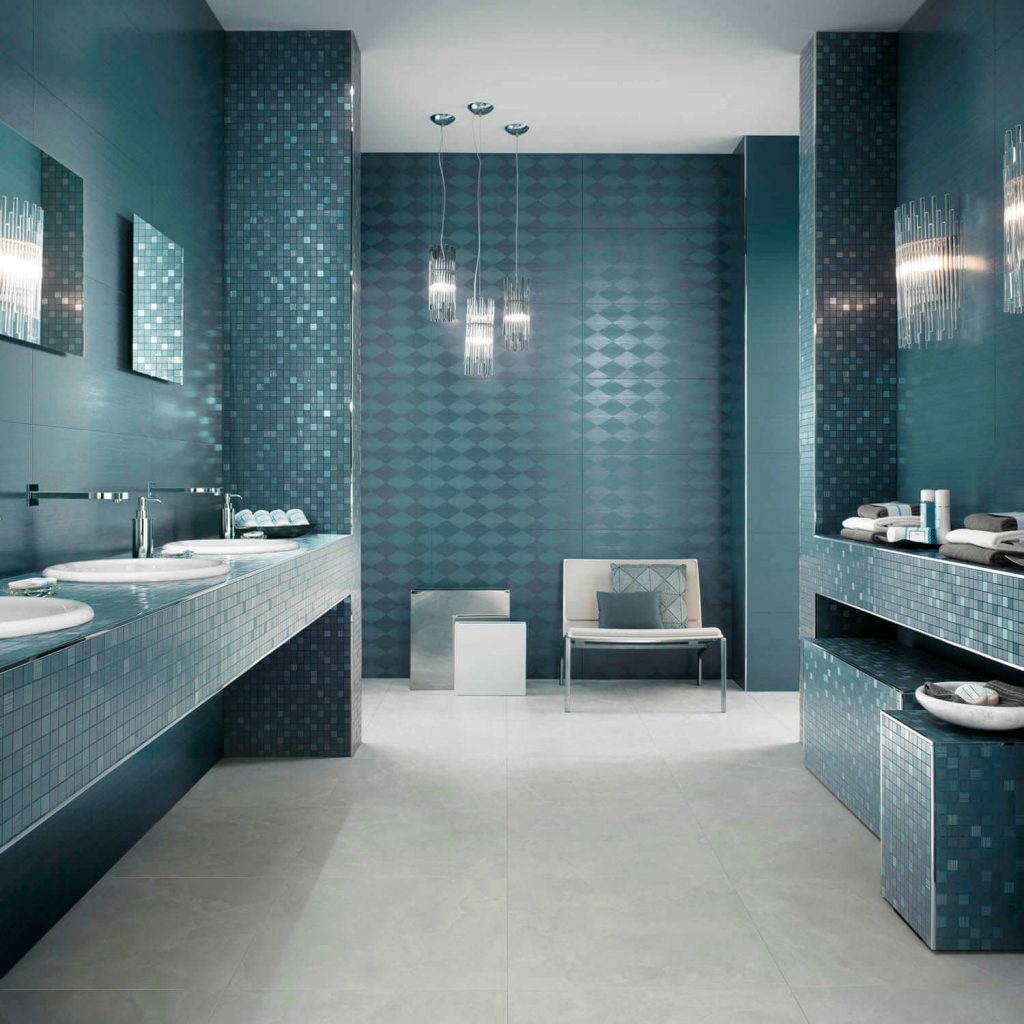 Glass tiles are being used to create ultra-delicate mosaics on shower walls. To make the most of this trend, avoid using the same arrangements on all walls. Try using tiny tiles bearing various colors and forming geometric shapes. A second wall can contain larger square tiles in similar hues to the smaller ones. Finally, a small gap in your main shower wall, for placement of shampoo, soap and other bath items, can be decorated with a third tile design (perhaps in contrasting hues to the other walls).
In the new millennium, tiles are one of the most exciting, creative elements in a home – a far cry from their simple, utilitarian past. From colorful mosaics to the mimicry of natural materials, tiles can be catered to all tastes and trends. They are also making their way to many more areas than the bathroom. The kitchen, living room, and hallways are just a few spaces in which you can create stunning new designs with tiles.