3 Do's and Don'ts of Updating Your Kitchen Countertops
Kitchen countertops are a staple in every home and it's easy to see why: they hold all of your essential appliances in place and function as an area to prepare meals and eat. Your kitchen countertops also affect your ability to complete kitchen chores. Hence, choosing high-maintenance materials for your kitchen countertop may lead you to spend more time cleaning than cooking. If you've been using the same kitchen countertops for years,  it might be high time for updating your kitchen countertops.
They can easily develop problems over time, affecting the appearance and functionality of the space. For example, stains and scratches can form on the surfaces of old kitchen countertops and become an eyesore. 
Take note of the following do's and don'ts in updating your current kitchen setup to ensure that you'll end up with the best quality kitchen countertops.
Kitchen Countertops Update Do's
The ideas mentioned below detail the tips you should follow when conducting a kitchen countertop update in your home's kitchen area. Read on to learn more. 
1. Do Measure Your Countertops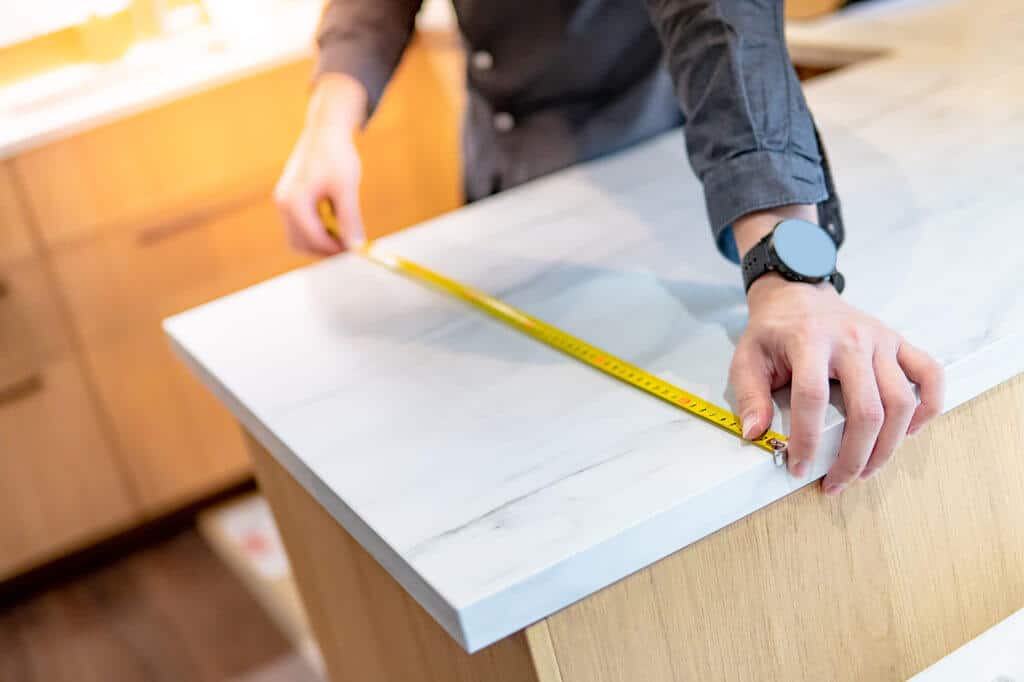 Source: evolvemep.com
Before you head out and compare different materials, exert time and effort measuring your countertops first. This should be your priority as this information will help you create a budget and narrow down your options. Measuring your countertops first also lessens the risk of buying slabs that are too small or too big to fit your kitchen countertops. 
2. Do Consider Your Appliances
As mentioned, your kitchen countertops hold important appliances like your stove and dishwasher. When updating your kitchen countertops, it's important to consider the texture and color of these appliances, so you'll end up choosing a material that matches. 
For example, if most of your kitchen appliances are white, it might be best to pick kitchen countertops made from light-colored materials. If you want to achieve a black-colored kitchen and have started investing in black appliances, pick kitchen countertops in dark colors.
3. Do Consider Your Options
Marble is a common material used in kitchen countertops, but this isn't the only option available. In fact, you can pick from a wide variety of materials for your kitchen countertops namely:
Granite:

Granite comes in 3,000 different types and colors and adds value to your home. Although granite is expensive, investing in this material is cost-effective as it's maintenance-free and durable. 

Soapstone:

If you want to create an antique-looking kitchen, a countertop made from soapstone is ideal. This material has a deep, rich color that creates a historic look to kitchens. 

Quartz:

Kitchen countertops made from quartz are easy to maintain and have a natural appearance. This material is also resistant to stain, heat, and acid. 

Ceramic tile:

Do you want to update your kitchen countertop but don't have an unlimited budget for it? Invest in kitchen countertops made from ceramic tile as this material is inexpensive. This material also has an enormous range of styles and colors available.

Stainless steel:

To create an industrial and temporary look for your kitchen, use stainless countertops. Stainless steel is the easiest material to clean and can

boost the value of your property

.
Kitchen Countertops Update Don'ts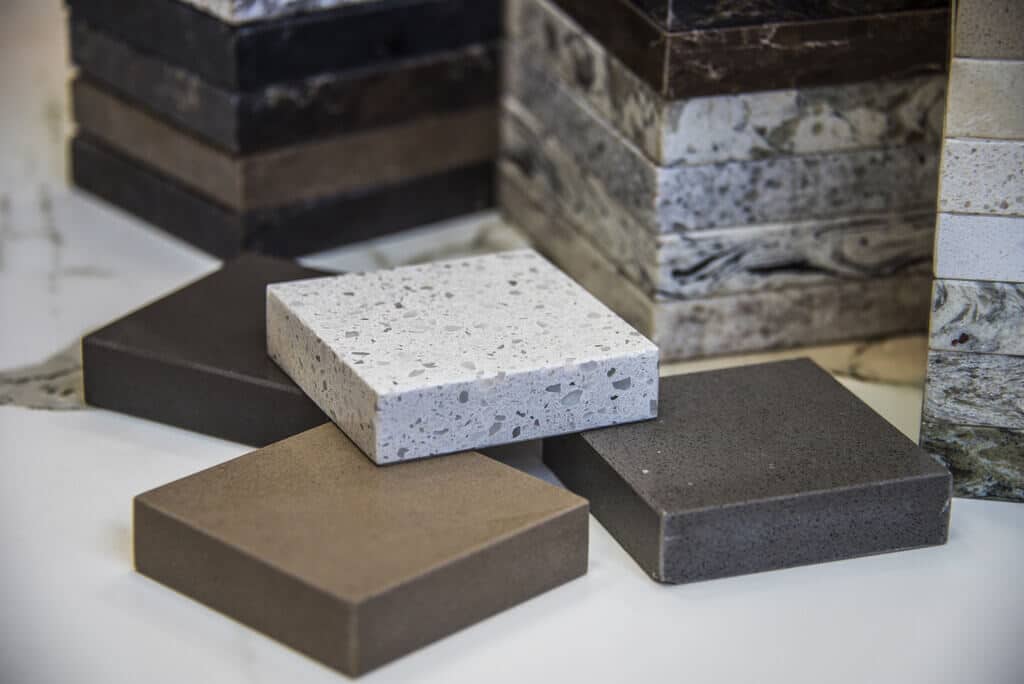 Source: sxlcdn.com
In the conduct of the kitchen space upgrade, mistakes may be unknowingly committed. They can be costly and delay the timely completion of the project. To avoid them when updating your kitchen countertop, the following points may help. 
1. Don't Forget to Match Your Backsplash
How your kitchen looks can affect your mood as you spend time in it doing different chores. A kitchen with too many design elements is said to cause visual stress and trigger anxiety. 
To ensure that your kitchen will look aesthetically appealing, think about your backsplashes as you're updating your countertops. Ideally, your kitchen countertops should complement your backsplashes to create a more polished and cleaner look. 
Match your countertop with your backsplash by picking a material in the same color. For instance, if your backsplashes are in gray, pick countertop materials that come in a lighter or darker shade of gray. 
2. Don't Forget to Develop a Budget
The kitchen is the heart of every home, but this doesn't mean that you should break the bank to buy the best kitchen countertop materials. Spending too much might cause problems, especially if you're planning to do more upgrades in the kitchen area or other spaces in your home.
When upgrading your kitchen countertops, don't forget to develop and stick to a budget. You should have a price range before you visit any showrooms. In this way, you can easily choose a budget-friendly yet sturdy and reliable material to use.
Also Read: Top 7 Best Stools For Kitchen Island in 2022
3. Don't Forget to Hire Professionals
The Internet is bombarded with articles and videos that teach you how to install kitchen countertops. And while taking the do-it-yourself (DIY) route might seem more affordable, this doesn't always guarantee the best results. If you lack the experience to install countertops, you'll likely end up damaging the slabs and hurting yourself during the installation.
Don't take any chances; always ask for help from professionals when you update your kitchen countertops. From picking the right materials based on your needs and budget to properly installing the countertops, professionals can do all of these (and everything in between) with ease. 
Always Make Sound Decisions
Updating your kitchen countertops is exciting, yet the process will require you to make sound decisions. 
Use this blog as your guide when updating your kitchen countertops. It'll be easier for you to own the best kitchen countertops when you know the different dos and don'ts in the whole process.