Bellerine Cabin by Cloux Architecture in Switzerland!
This unique home is inspire by the "Aircraft" in Antoine de Saint-Exupéry's book "Terre des Hommes." Let's know more interesting things about this place Bellerine Cabin. 
Bellerine Cabin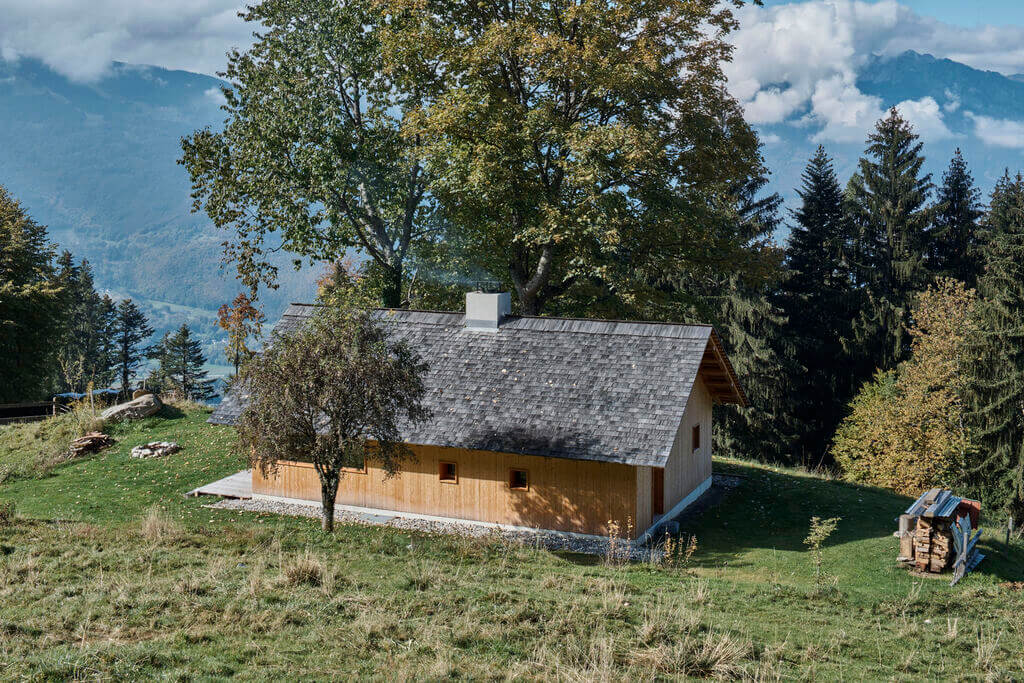 Source: adsttc.com
Architects: Cloux Architecture
Location: Bex, Switzerland
Area: 65 m²
Year: 2020
Locate in the most beautiful part of the world, Bex, Switzerland, Bellerine Cabin is a vacation/residential home.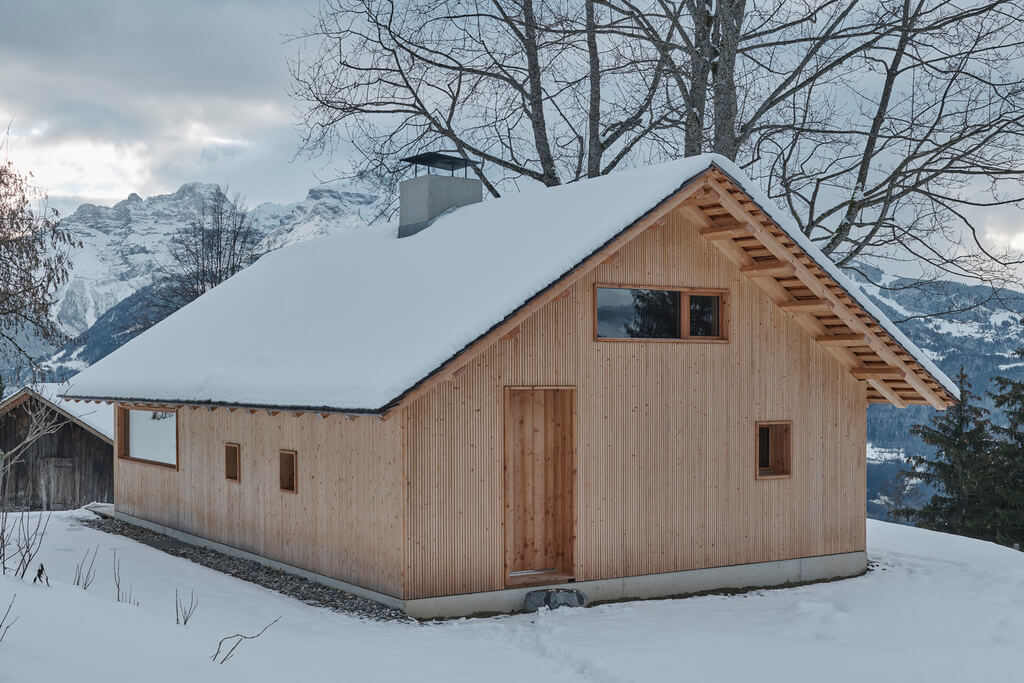 Source: adsttc.com
This is inspire by the famous aviation novel "Terre des Hommes (Wind, Sand, and Stars in English). Written by French aristocrat aviator-writer Antoine de Saint-Exupéry, this book is all about the journey of various events of his life.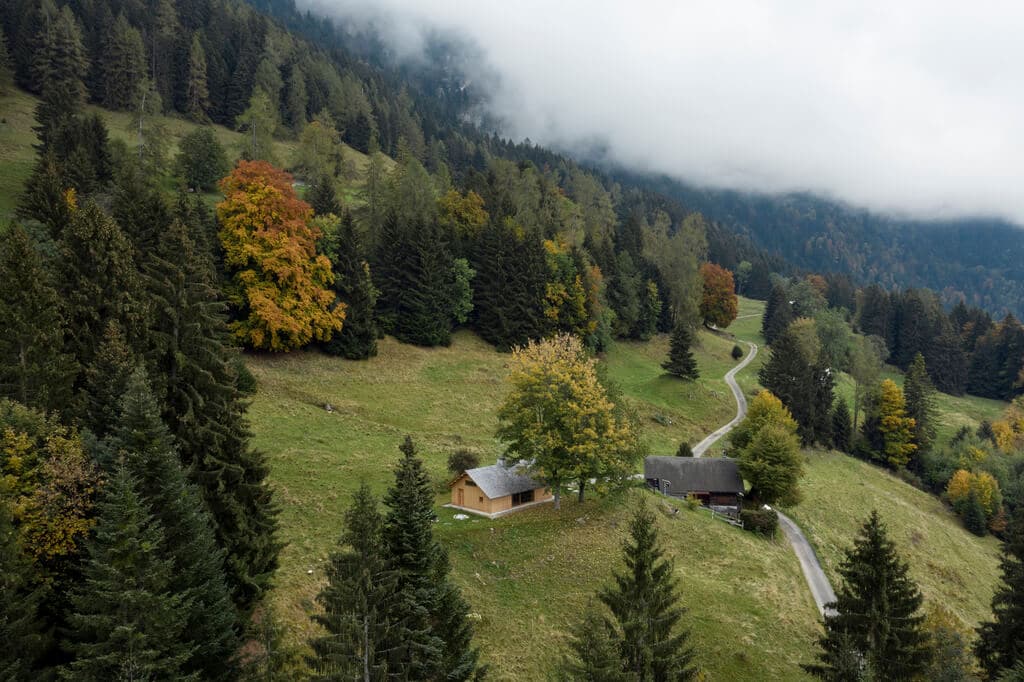 Source: adsttc.com
Inspire by the stories, Béllerine Cabin was recently construct in 2020 by the Cloux Architecture. This house is arrange around the fireplace. It is not wrong to say that this is an evolution of a primitive shelter.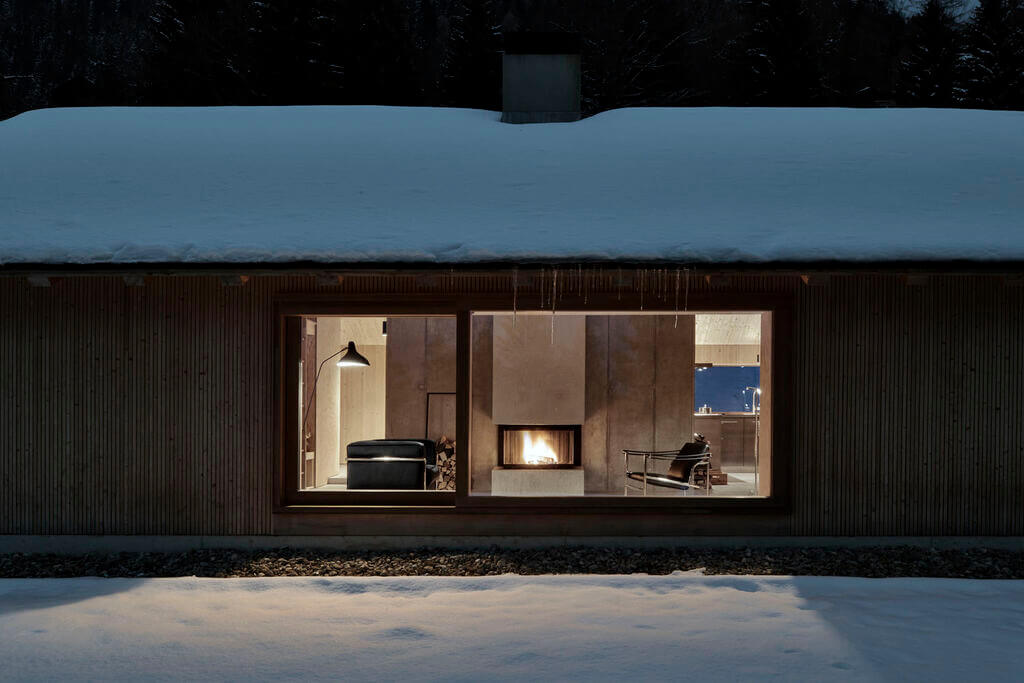 Source: adsttc.com
The structure is locate on a summer pasture in the Swiss alps, 1,070m above sea level. It is cover by the beautiful views of the valley of the Rhône and lake Léman.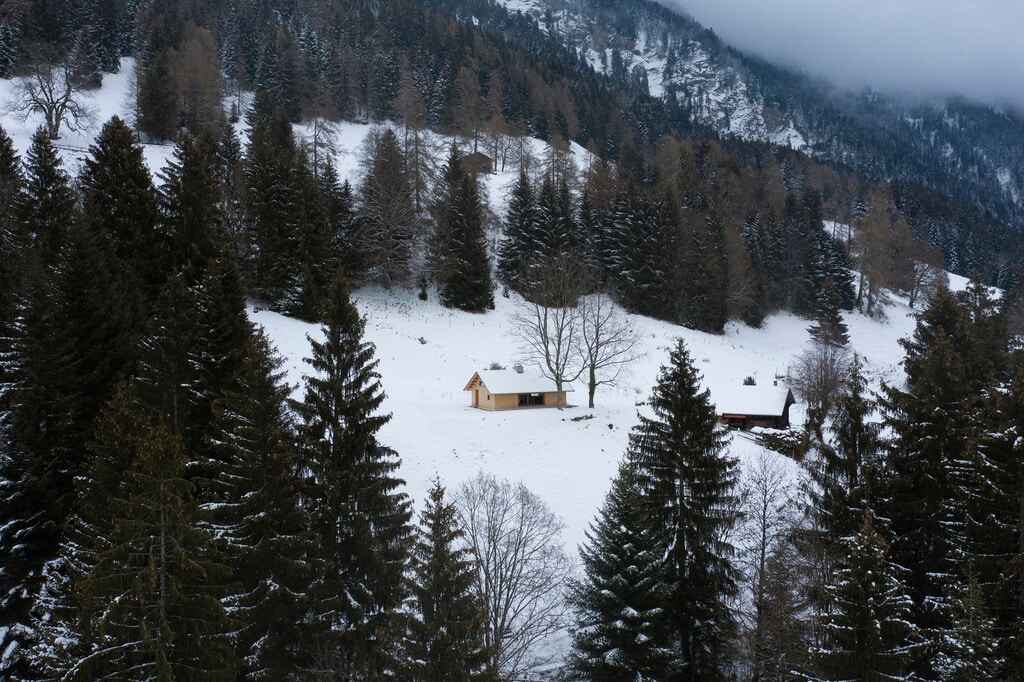 Source: adsttc.com
What would you do if you were trapped in a place without water and electricity? How will you live in these circumstances? This house is built while considering these things. If you want to live a tranquil and adventurous life, you can stay in this house.
This wood cabin is fully autonomous with regard to water and electricity. Also, the heat is generate from a fireplace burning wood source from the forest within the plot. Pretty interesting, right?
About The House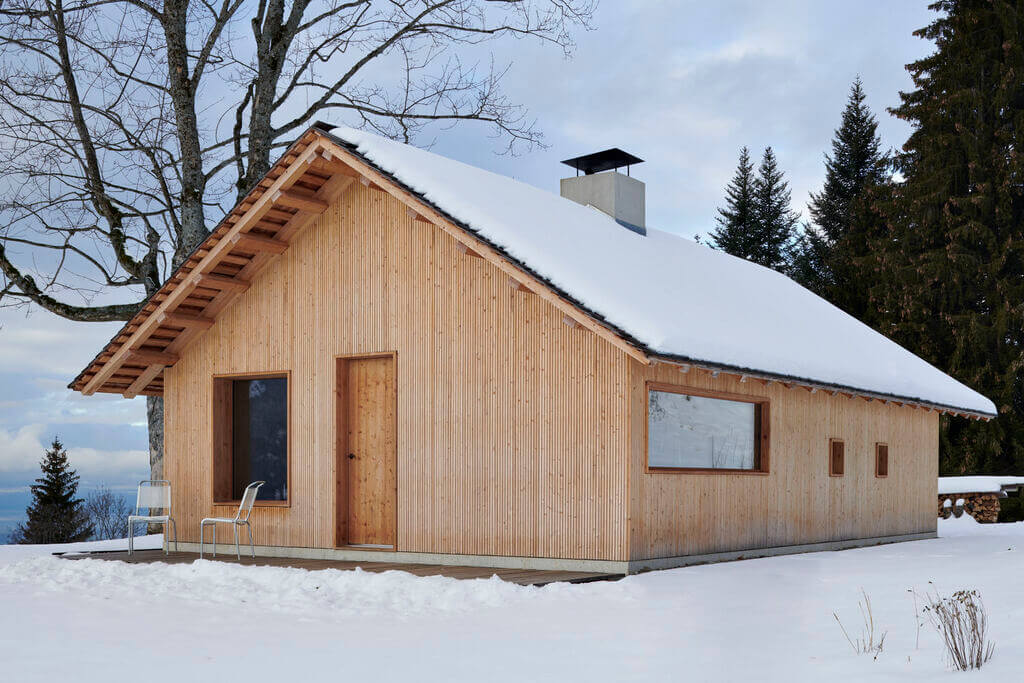 Source: adsttc.com
David Cloux and Pavla Cloux were the main architects on this project. They want to create a cavern-like room with a central fireplace near the valley. Where all the radiating heat will be absorbe and store by considerable internal mass. 
You'll be surprise to know that the same mass keeps the house cool in the hot summer months!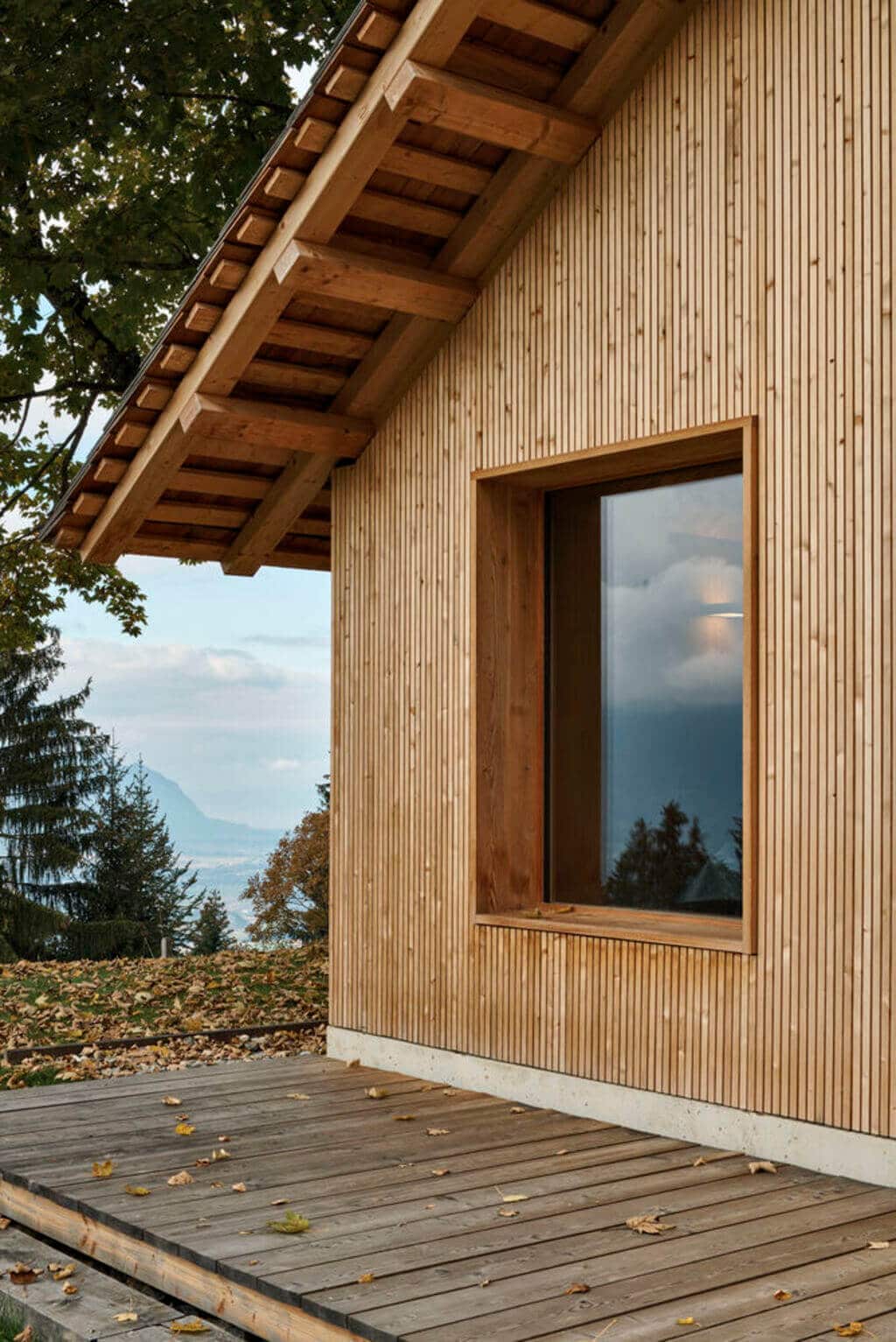 Source: adsttc.com
This wood cabin is a little different from the other vacation or living places. Here. You have to do everything, instead of using all the modern facilities. From lighting on the fire to getting the water from the lake, you have to do every living task all by yourself. 
Also Read: Log Cabin Created By Thomas Schütte On Vitra Campus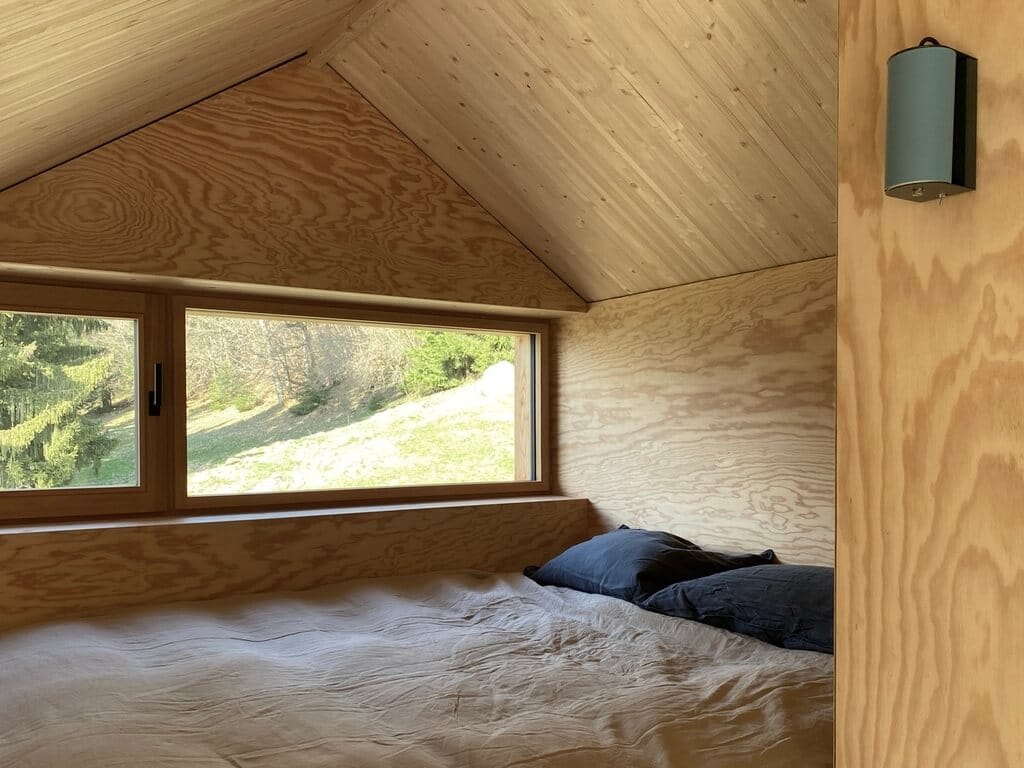 Source: adsttc.com
According to the architect, "The project explores an antithesis to automation by focusing on human input."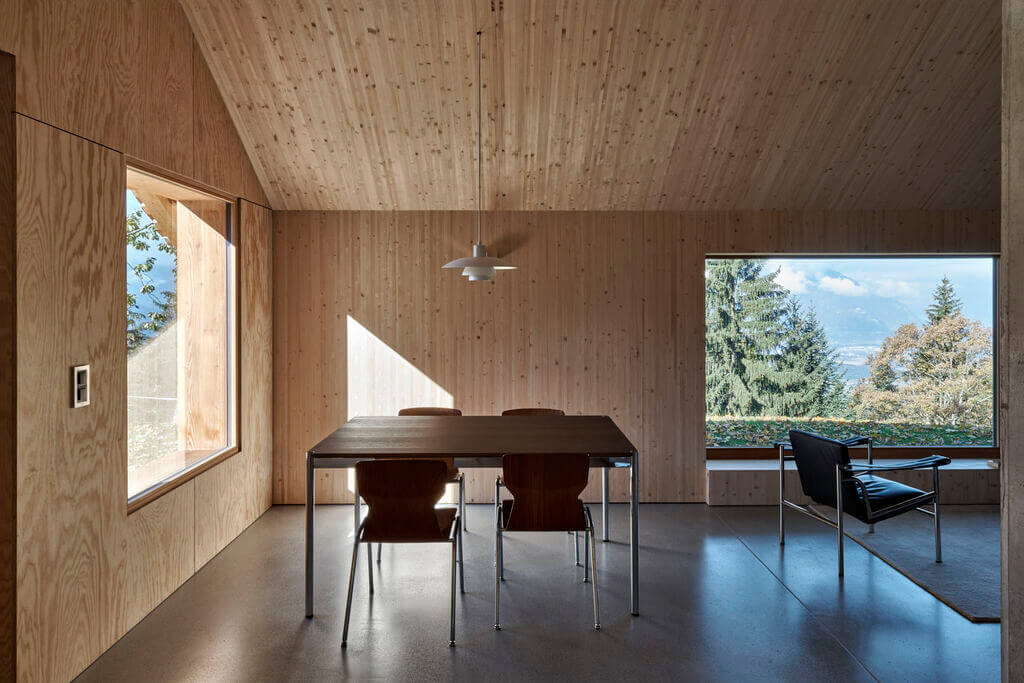 Source: adsttc.com
The experience is pretty similar to camping. If you want to live here and want comfort, you should be ready to do all these chores.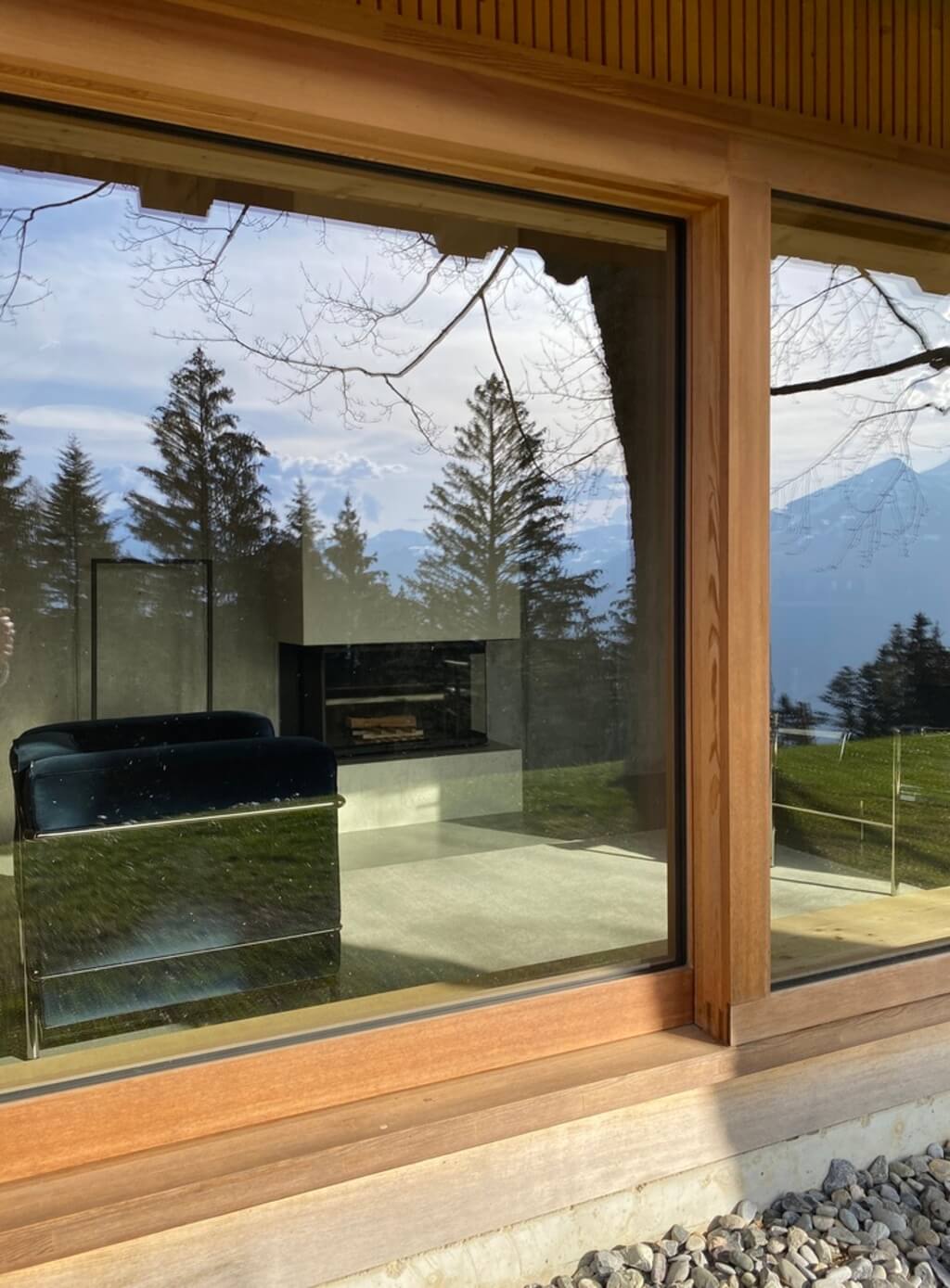 Source: adsttc.com
Another amazing thing to experience here in the Rain. Yes, when it rains, the sound of drops falling on the shingle roof appears like water pearls are going down the overhanging eaves. It's very soothing to hear! 
Exteriors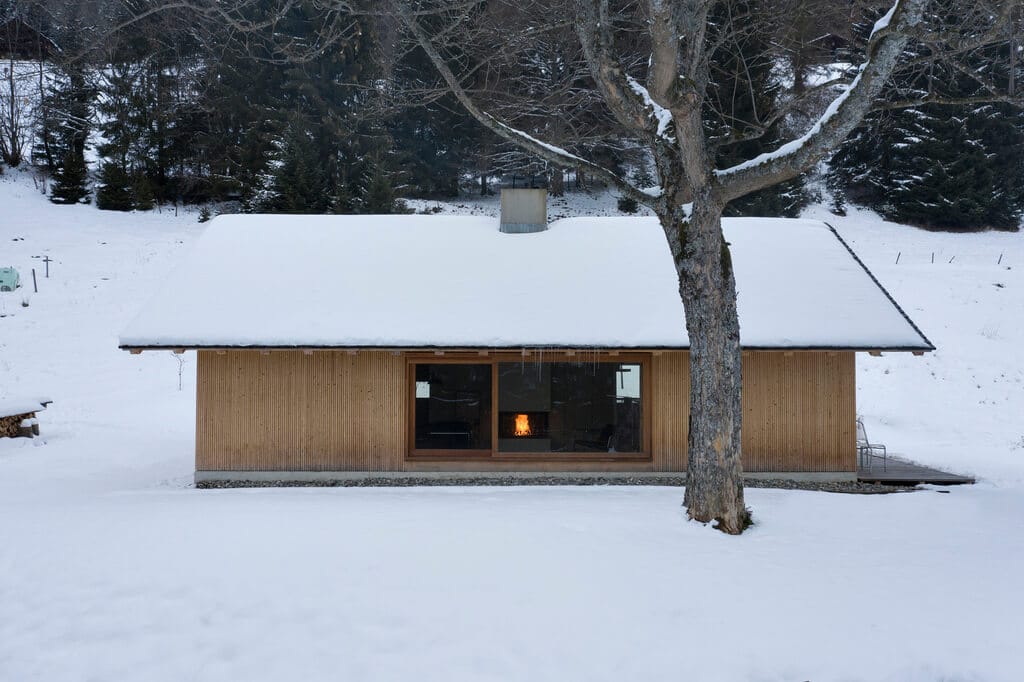 Source: adsttc.com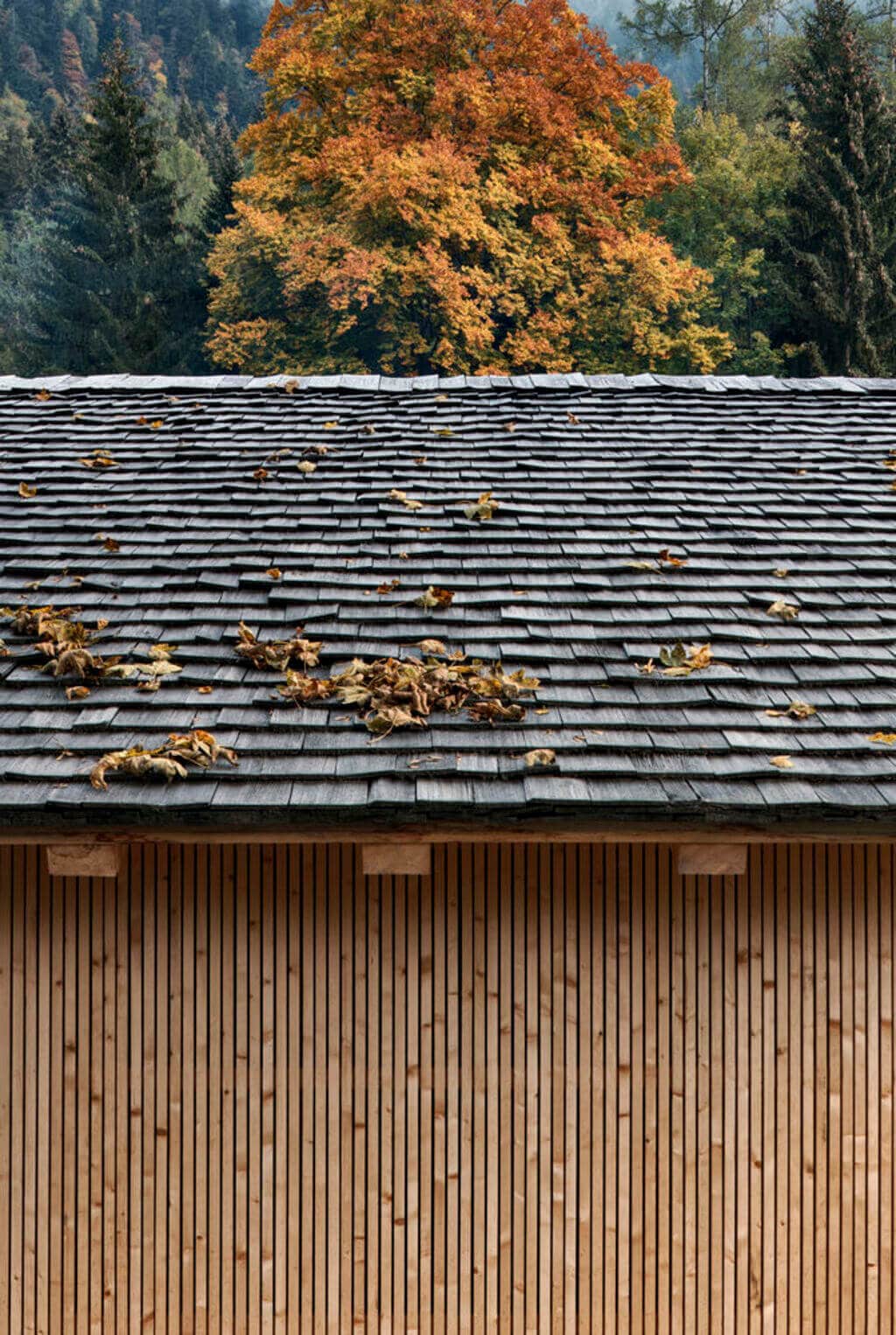 Source: adsttc.com
When you see the interiors and exteriors, you'll get to know that every material is carefully chosen. You'll be amaze to know that the timber frame was assemble in under a day! Yes, even though it was fabricate and insulate (wood fiber insulation) 5 miles off-site yet it was install in a single day.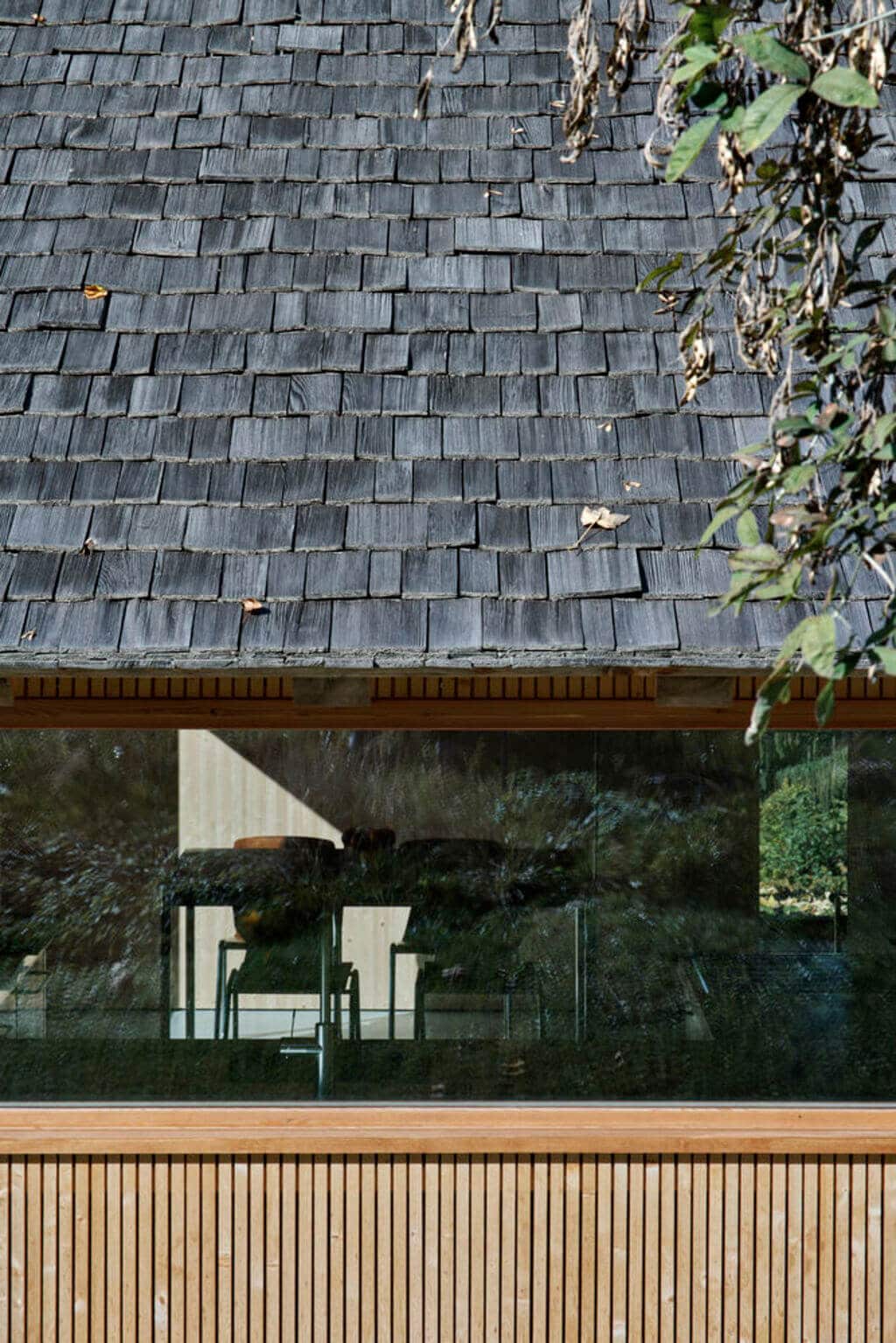 Source: adsttc.com
The cement in the building construction was also produce less than 10 miles away. The roof is cover with split European larch shingles. Both the internal cladding (20 mm x 20mm slats) as well as the external cladding (25 mm x 25 mm slats) were manufacture in a nearby mill.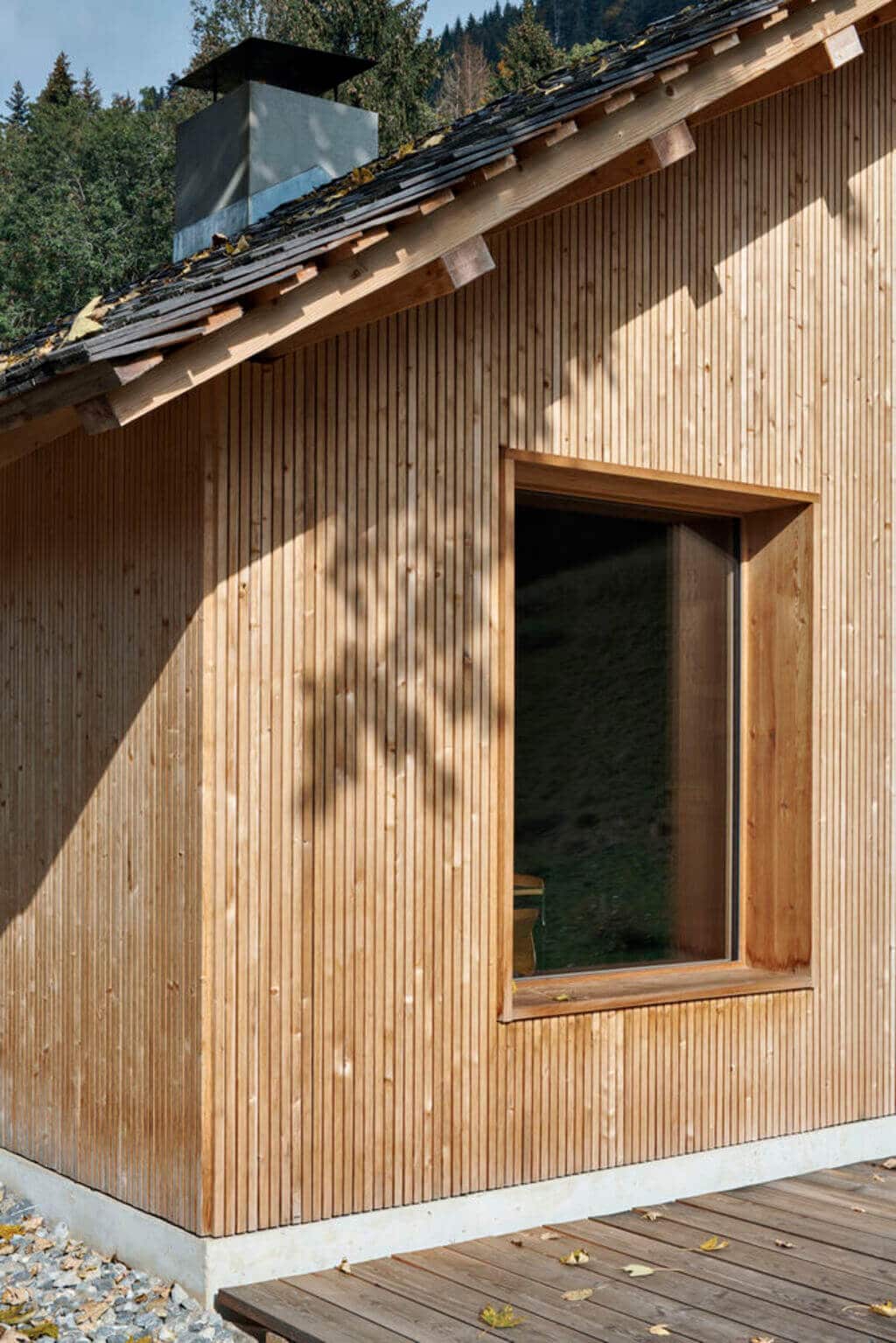 Source: adsttc.com
The cladding is place vertically, and it is well ventilated. The shingles and cladding were left untreat. The reason behind this is that when Larch shingles are split, they offer strong resistance. This is actually an old technique, and it has been use for thousands of years.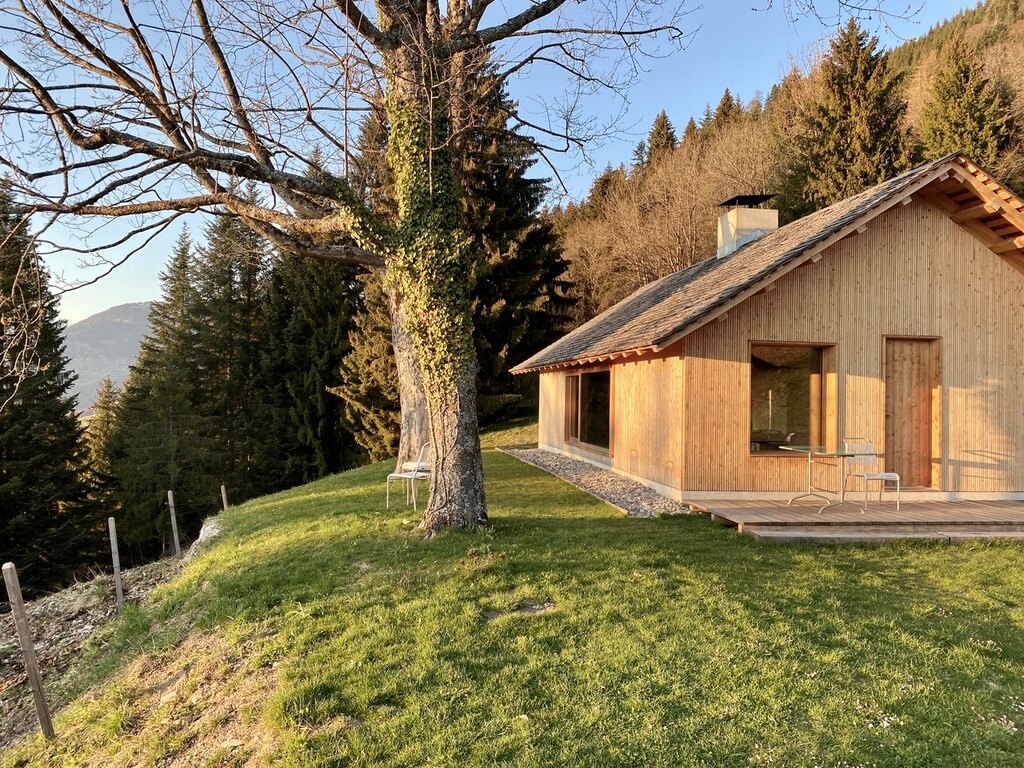 Source: adsttc.com
The wild cherry and sycamore trees on the west side of the house are important in the thermal strategy. They help to let the sunlight through in winter for solar gain. Whereas in summer they provide enough shade. 
Interiors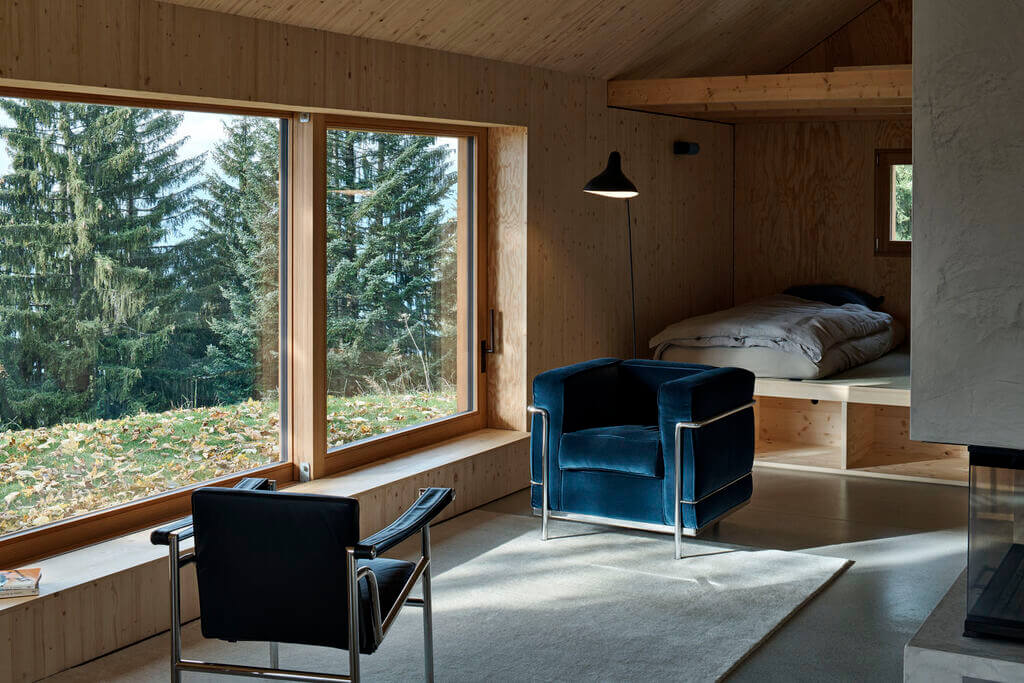 Source: adsttc.com
All the furnishings in Bellerine Cabin are minimal because they don't distract the resident from enjoying the neighborhood's dramatic and ever-changing views. Believe me, the lifestyle here is way more luxurious than the big mansions. It'll give you and your soul true comfortness.  
Lifestyle In Bellerine Cabin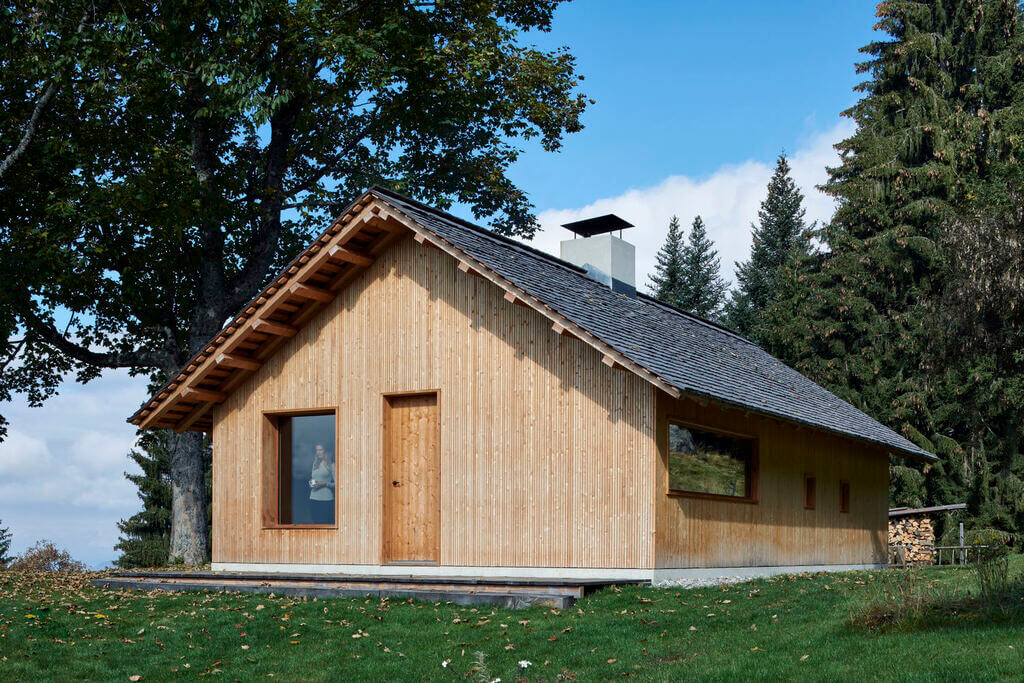 Source: adsttc.com
Living here is more focus on human input. It is a home for relaxation and comfort, yet you have to do small daily chores such as chopping wood, clearing the ashes from the fireplace, and greasing the stovetop after cooking. All these things will create a relationship with the shelter, and eventually, you'll start loving this place.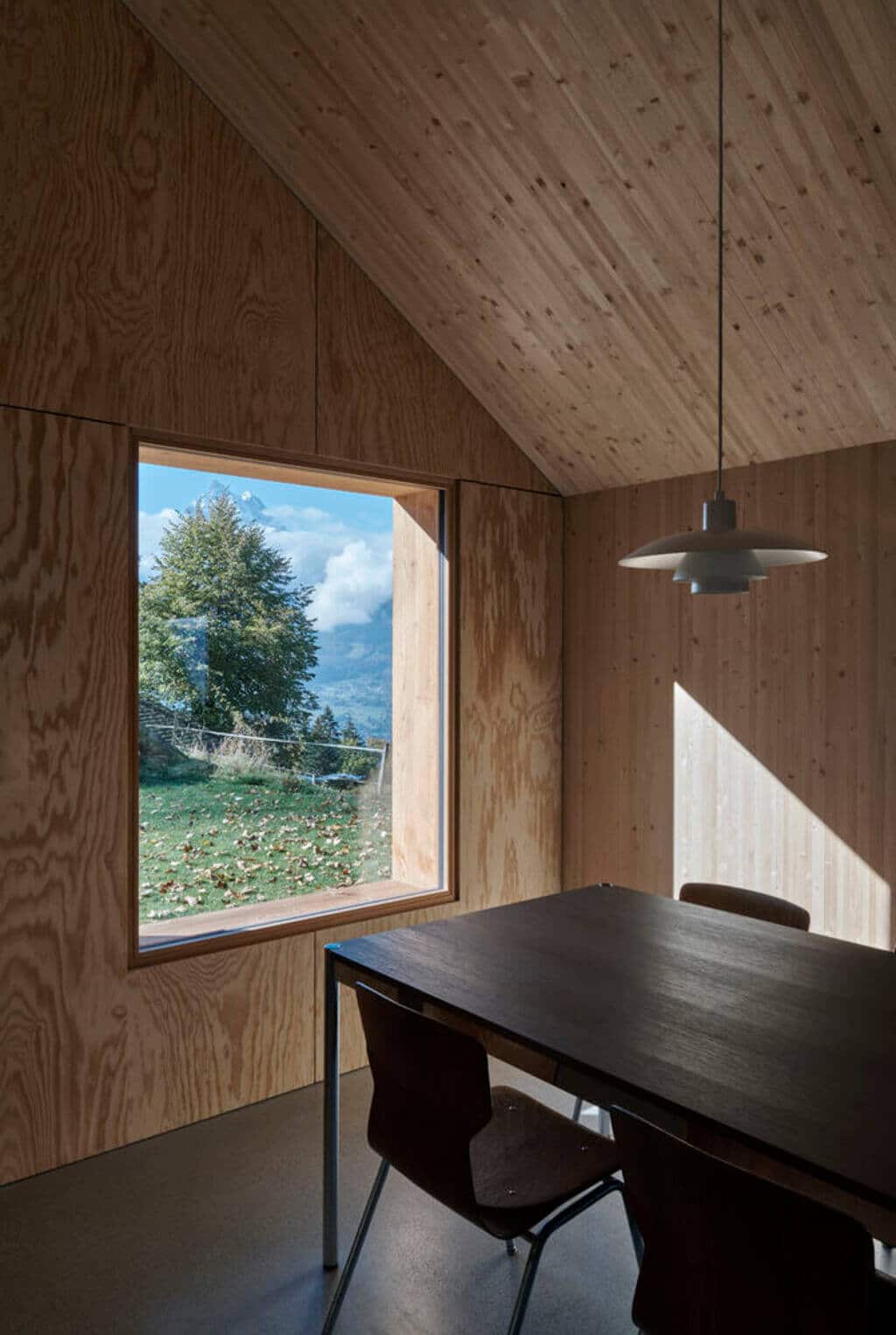 Source: adsttc.com
These small daily tasks are meaningful, and they'll provide more satisfaction than relaxation! "When you're cooking a meal on a log burning stove, at the same time with that heat, hot water is getting ready for a shower" things like links make this house a brilliant masterpiece of construction.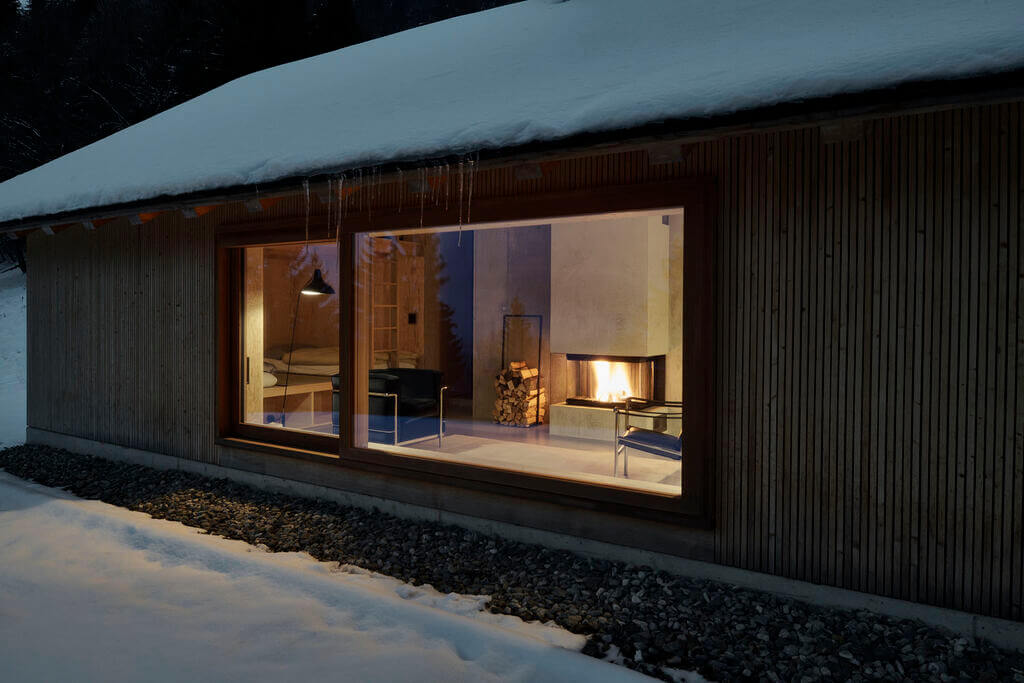 Source: adsttc.com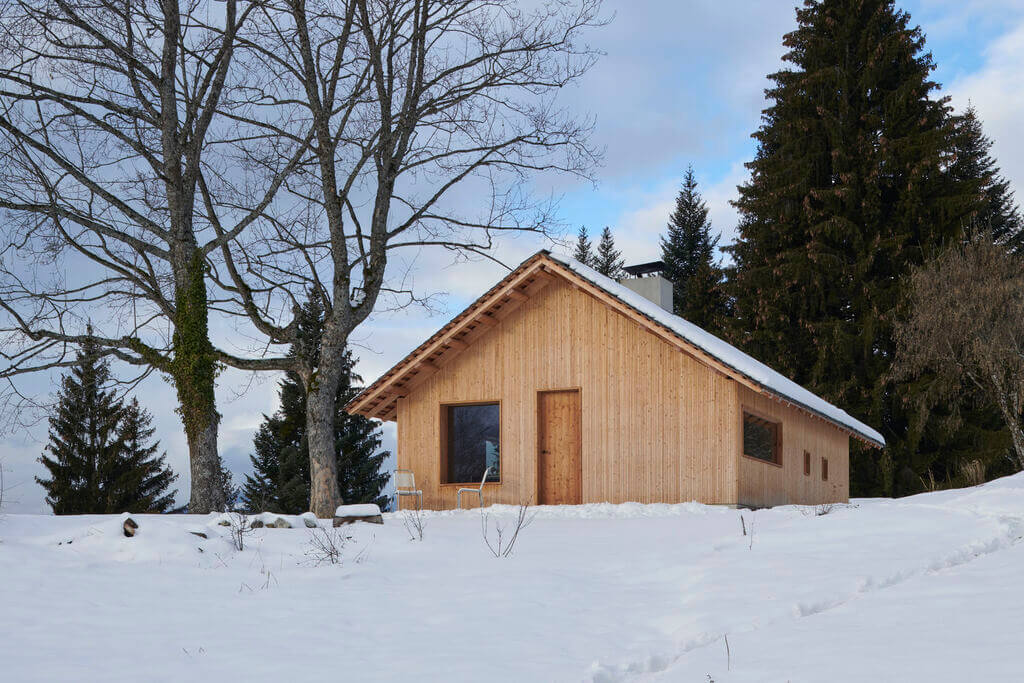 Source: adsttc.com
Final Words
This Bellerine Cabin in Bex, Switzerland, is an ideal example of how you can live comfortably without modern technology. With the minimal design and furnishings, this is a perfect place for living in silence, without any disturbance. While doing the small regular house chores, you can enjoy the beauty of nature. 
I hope you like this blog and also don't forget to share it with your friends and family whole love to explore architecture. 
For more architectural guidance and home improvement ideas, keep coming to Architecturesideas.
For daily updates, do follow our Instagram page architectures_idea.