Our website intends to deliver relevant information in concern with home improvement and other residential as well as office designs. We are grateful to gain your interest to make a contribution to our blogs.
As our blogs are approached by the owners, entrepreneurs as well as developers from across the globe, we would like you to contribute some unique and exclusive content with a substantial-quality which provides a rich value to the readers of the content. Our different categories will allow you to write for us on different topics like Interior Design and Home Improvement.
So, for better quality, we have few guidelines to be followed by you. Kindly read the following guidelines before sending a blog to us! The category Interior Design has wide number of categories, looking upon them can help you determine the quality of the content.
Write For Us On:
Architecture Design (Residential, Commercial, Hotels, Cultural, Educational and Religious)
Interior Design
Home Improvement
Product Design (chair, table, sofa, storage items, wall, etc..)
Outdoor Designs
DIY Projects
You Should Follow This:
Ensure that the content you include is unique and original, plagiarism-free, and must contain some quality information.
Don't just spin the articles and send to us as we will find out the loopholes and you will never be asked again.
The topic should not be already existing on our website.
Don't forget to cite your reference link appropriately in the Author Bio. The facts and figures you mention must have some proofs.
Before you approach us regarding the contribution of content on our blog page, it's a request for all to showcase us your previous content work
Why Post On Architecture Ideas?

Traffic Sources By Similarweb – https://www.similarweb.com/website/architecturesideas.com
According to the graph, Architecture Ideas are growing rapidly and the results are commendable. Our quality blogs are followed by thousands of audiences across the globe and the generation of traffic is touching impeccable height.
Our Statistical Reach So Far

Looking at the statistics above, Architecture Ideas has grown immensely in terms of organic traffic. With the appropriate use of keywords, we have outnumbered the result and reached 1.8K number of visitors.
It's pride to mention that so far we have marked DA 57 and in no time the statistics will surpass 60. This adds to the benefits of all the bloggers who are using our platform for the guest post.
UTM Code: Track Your URLs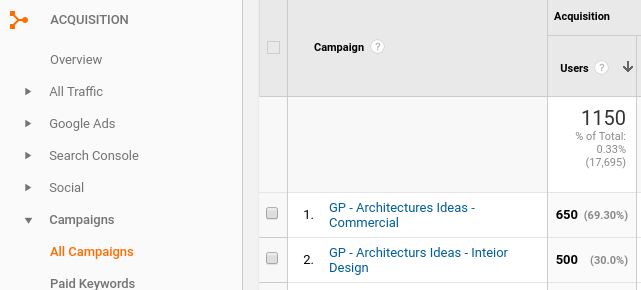 We will provide you with the UTM tracking code, which you can attach to the URL that can help you track your unique URLs. In this way, you will be able to evaluate the result of your site. The use of UTM tracking code will let you know the traffic on your site.
The static graph displays amazing information:

Session was showcased with

2,51,180

Amount of Active Users were 2,13,747
New Users was Showcased with 2,16,400
As this information is of last month and is dynamically increasing day by day.
Where to submit?
Kindly send the email on architecturesideas@gmail.com  which consists of the brief synopsis of your article.
If we find it interesting, we will ask you to write an article on the same, if our editorial board finds some changes in the article, we would let you make necessary changes.
This will be continued until we find it perfectly suitable for our website.
Once it is live, we will provide you with live links and acknowledgment messages through the mail.
Use Below Search Terms:-
home improvement + write for us
home decor "write for us"
home design "write for us"
home renovation "write for us"
interior design "write for us"
home decor ideas +"write for us"
home improvement guest post: "write for us"
home remodeling "write for us"
architecture + write for us
Our Other Architectural Ventures:-