Top Crafting Ideas with Wood
Have you been feeling particularly crafty as of late? Or perhaps you've been searching for a new hobby to begin? If so, you should throw yourself into the amazing DIY projects listed below. After all, DIY is a fun, exciting challenge that has the benefit of producing a great product in the end.  For your next DIY project, you should focus on the fantastic material of wood. Wood is an incredibly versatile material, which means that you can cut, carve, shape, paint, stain, strip, and glue it in any which way you like. Here are some best crafting ideas with wood. 
This will afford you complete control over the direction of your chosen project, which, in turn, will enable you to create a masterpiece that meets your exact specifications. Whether you want to make an item for your home, garden, or a gift for someone special, a wood project will undoubtedly keep you occupied and produce a great item at the end. 
With that in mind, below we explore five exciting, top wood-crafting challenges that you should consider sinking your teeth into this year. 
1. Indoor Flower Basket
Source: meredithcorp.io
Inject some green appeal into your humble abode by crafting a wooden basket for your indoor flowers. This task does need not be difficult or arduous to undertake. All you need is an old magazine rack, a tin of paint, a plywood sheet, and some hessian. The rack will be painted in your favourite colour and ultimately form the body of the basket.
The small piece of plywood will be attached to the basket and act as a sign, and the hessian will sit in the basket in order to keep your flowers safe and compact. This item makes a unique gift for someone special, whether it's their birthday or an anniversary. 
Also Read: Top 7 Fun Home Projects That You Can Do Using Glue
2. Memory Board
If you're looking for a unique, quirky way to display your family's memories, you should consider crafting a wooden memory board. So long as you have a robust wood engraving machine at hand, you will have the capacity to engrave special names, dates, and recollections on a piece of wood that can then be hung up in your home to create a beautiful addition to any room. 
3. Kitchen Caddy
Are you fed up with never being able to find jars, recipe books, utensils, and other pieces of cooking paraphernalia in your kitchen? If so, you should eliminate this plight from your life right away by crafting your very own wooden kitchen caddy. Should you decide to take on this crafting challenge, be sure to heed the advice and guidance laid out in this helpful article.
4. Stacked Side Table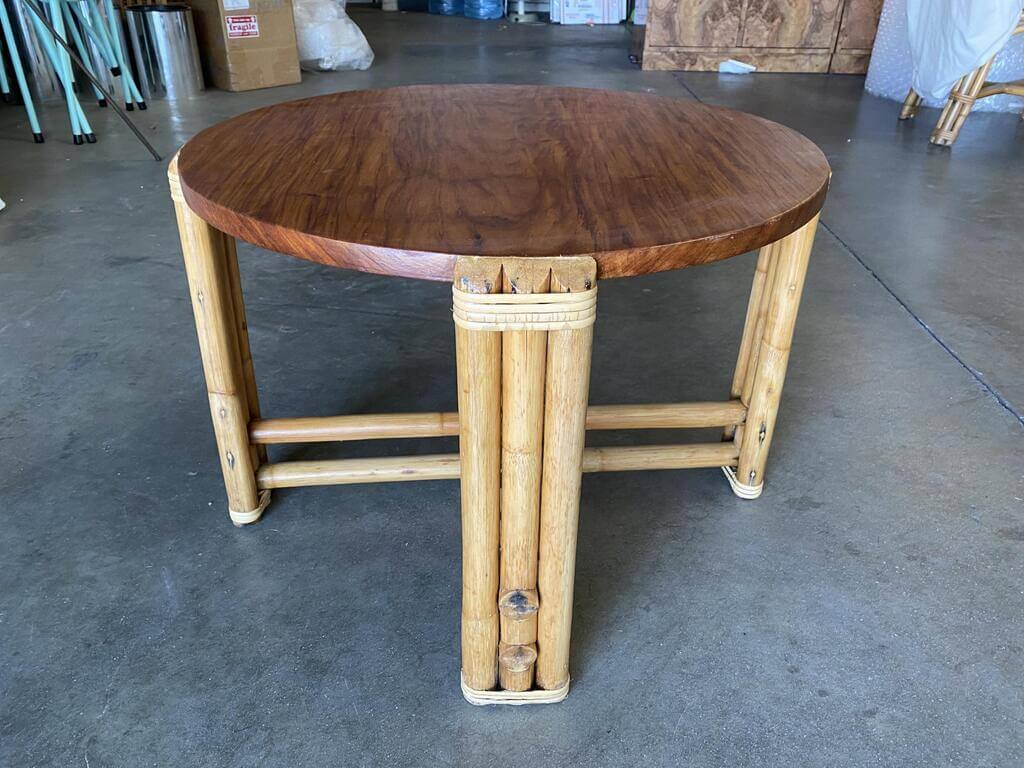 Source: cloudfront.net
Do you feel ready to take your wood crafting capabilities to the next level? If so, you should take on the challenge of designing a DIY stacked side table. Made from a plethora of small pieces of plywood, this is a layering task that will be sure to push your skills as a crafter to their limit.
To succeed with this difficult yet rewarding endeavour, you must:
Have the right tools, materials, and solutions at hand (carving machine or laser cutter, design software, 1/8" straight bit, hammer, plywood, circular saw or laser cutter, wood glue)

Find a

design file

for a stacked side table

Tweak your cut settings to ensure that you have a feed rate of 60", a plunge rate of 15", and a depth per pass rate of 0.08"

Stick to five pieces of plywood per layer, and retain equal spacing when laying out your pieces

Use your carving machine to cut out a wooden tabletop that meets the circular diameter of your stacked base
Also Read: Top 11 Tropical House Plants to Create your Own Green Space
5. Garden Planters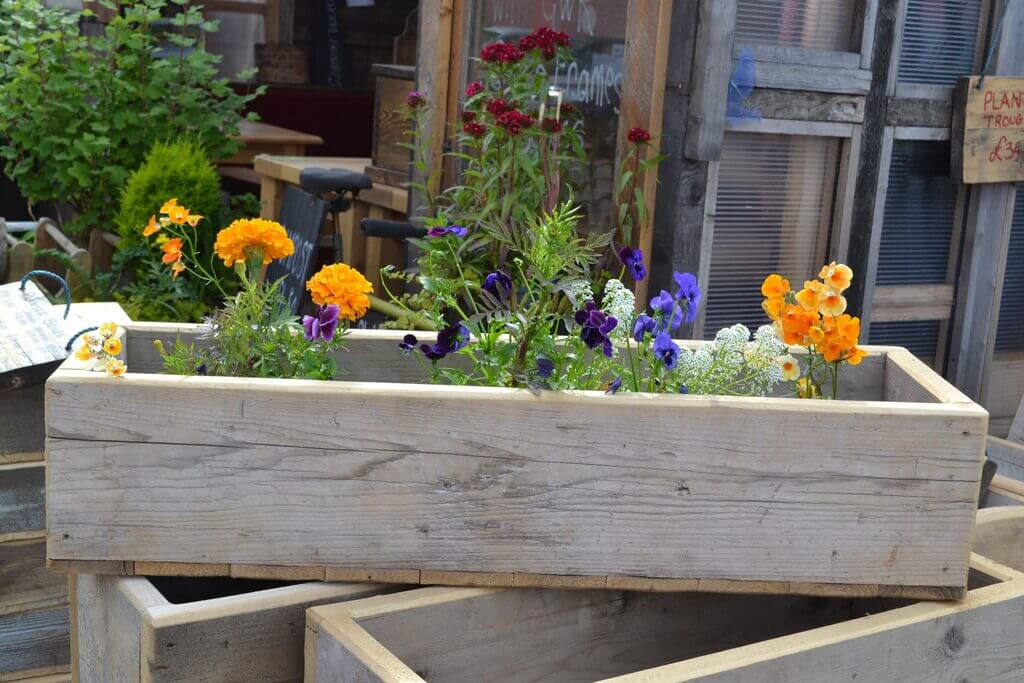 Source: pinimg.com
If you enjoy spending time in your garden and are wondering where to grow and display your favourite flowers or herbs, look no further than your own planter. This is a fun and creative idea which you can make as small or as big as you need, depending on how much space you have.
You can easily create a planter in a day by using treated timber. It is vital to use treated timber as the wood will become wet during watering or bad weather. By using treated timber, you can ensure your planter stands the test of time. You will need first to work out how big your planter needs to be before cutting your wood to size and begin construction. 
The next time you find yourself with an abundance of spare time, why not resolve to take on the five wood-crafting challenges listed above?