Top 10 Best Postmodern Architectural Buildings To Check Out
There is a very confusing concept about modern architects, since a long time people are into architecture as well as construction so back then when they used to construct a new thing that was considered as modern for them and that is the reason that there are buildings that may not look like buildings or present generation but still known as modern buildings or constructions. It is said that buildings that were made from 1960 to till date are considered as modern architecture. Architects nowadays get inspired by those modern buildings of the 1960s which is a great thing. Architects often used the term Postmodern Architecture for the modern building of the 1960s and it is said that those buildings there elegant and classy at the same and are quite different from that of the building that we have nowadays. If you are also wondering about some of the best postmodern architecture then here are some of them listed below. Sagrada Família church is also the best example of architecture.
550 Madison Ave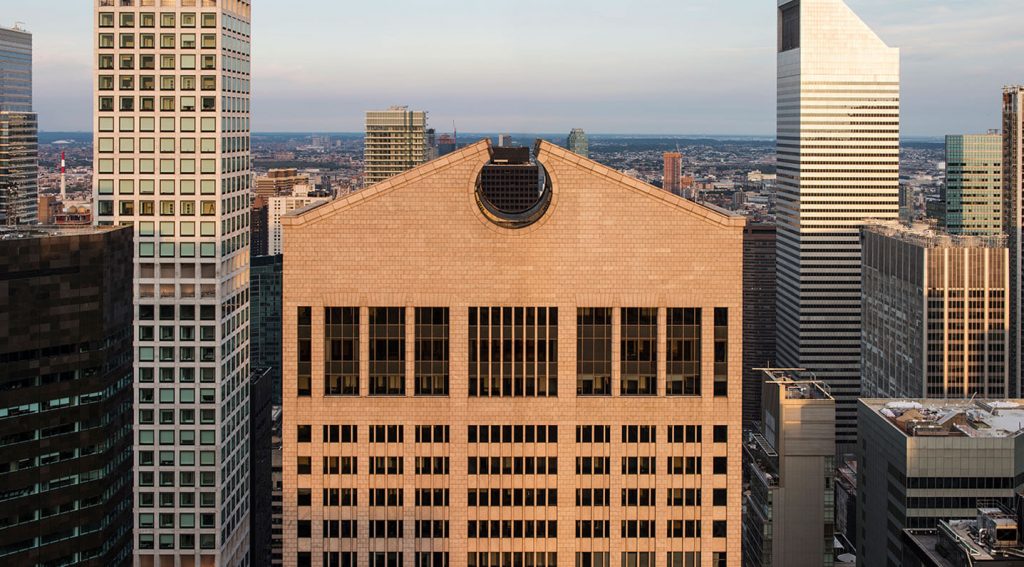 Source: 550madison.com
This building is famously known by the name of AT&T building and this fits best on the category of beautiful postmodern architecture building. This building is there since 1984 and this can be said as an amazing skyscraper of that time which seems quite different from the skyscrapers that we have now but again that era was said to be the starting era for modern architecture so what we have today is just a developed version the idea of 1960s era. It was a 37-floor tower that was designed as well as constructed by the very talented Architects Philip Johnson as well as John Burgee. The construction has so many attractive features that made it the best construction of that time and if you would come across this construction then you would come to know how beautiful the construction turned out to be. This building is situated in New York and is occupied by different people for residential purpose.
Also Read: 5 Structures That Are The Best Examples Of Modern Architecture
Lipstick Building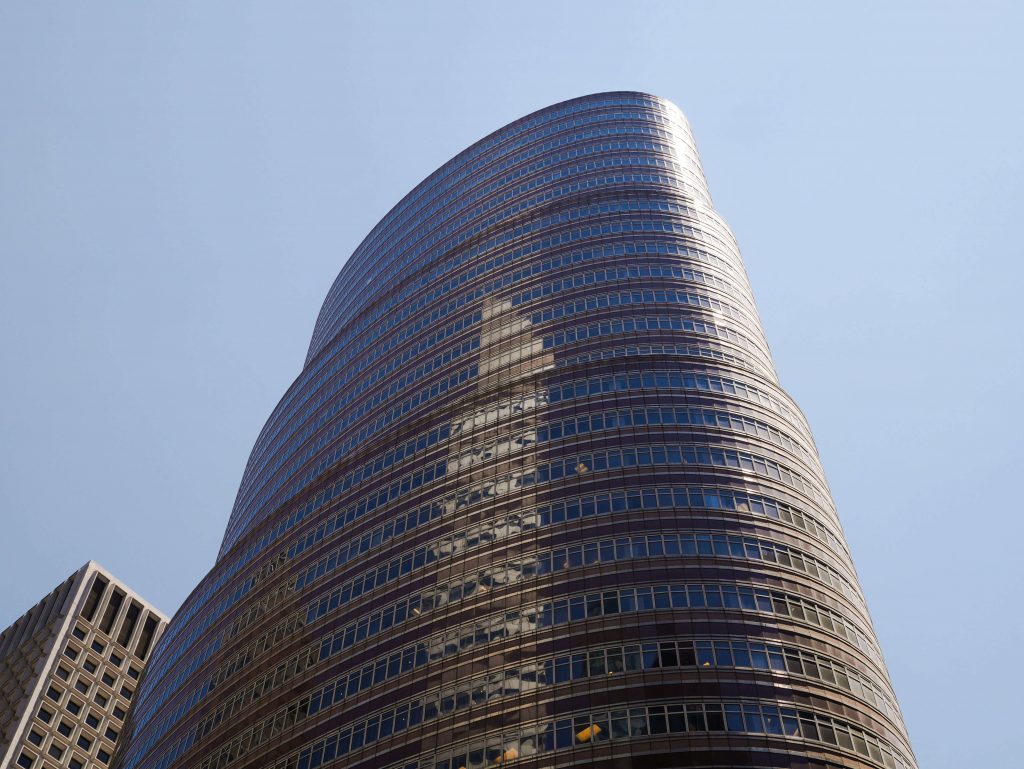 Source: paulpiazzaarchitect.com
The name itself seems to be very interesting and the overall appearance of this construction would make you amazed and you would be forced to think that how talented those architects of that era were. They are the proof that Architecture Degree doesn't mean everything rather you need to have a creative mind. It is a building of the year 1986 and it is situated in New York and this construction is also famous by the name of the telescopic tower. The partnership of Philip Johnson as well as John Burgee presented the country with such amazing construction. The building was shaped differently and it has a kind of cylindrical shape which enhanced the beauty more. This building is still considered as one of the building buildings of that area.
Ford Foundation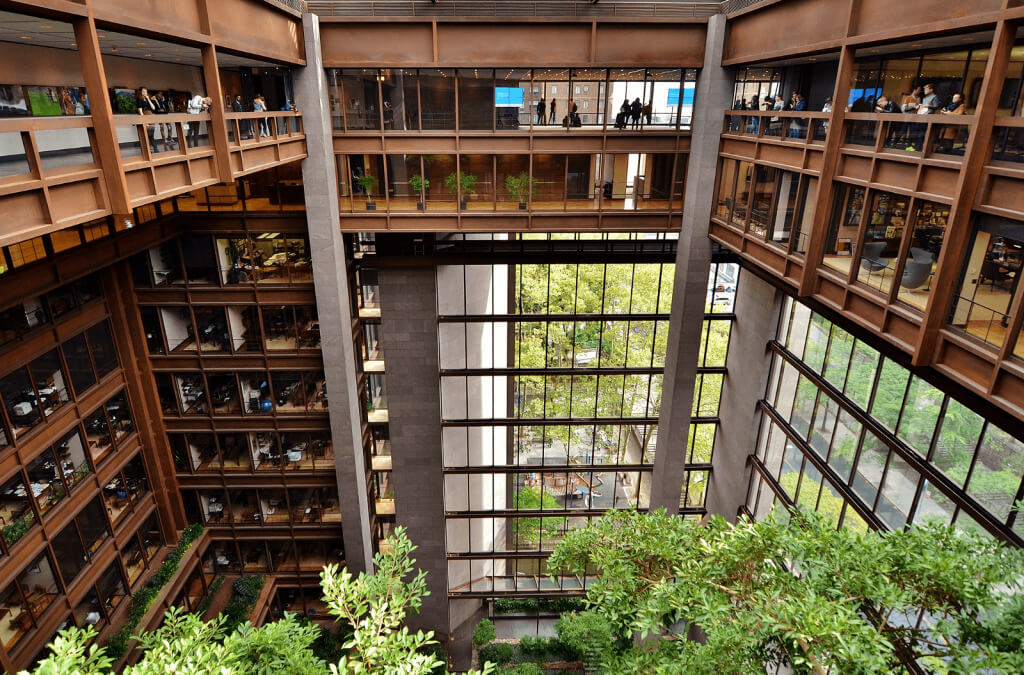 Source: laphamsquarterly.org
This building is there in New York since 1967 and it was designed as well as constructed by Kevin Roche and John Dinkeloo team and the Landscape Architecture was done by Dan Kiley and this construction is said to be the starting of modern architecture in New York and this construction has literally set standards for the modern building designs and the fact cannot be denied that this building has inspired a lot of people as well. The construction is no doubt an old one so it kind of got ruined so in 2018 the place got reconstruction or it can be said that the site has just got updated. Many things got added as well as eliminated from the building but at the end of the time the building turns out to be amazing.
Interior of United Nation's Plaza Hotel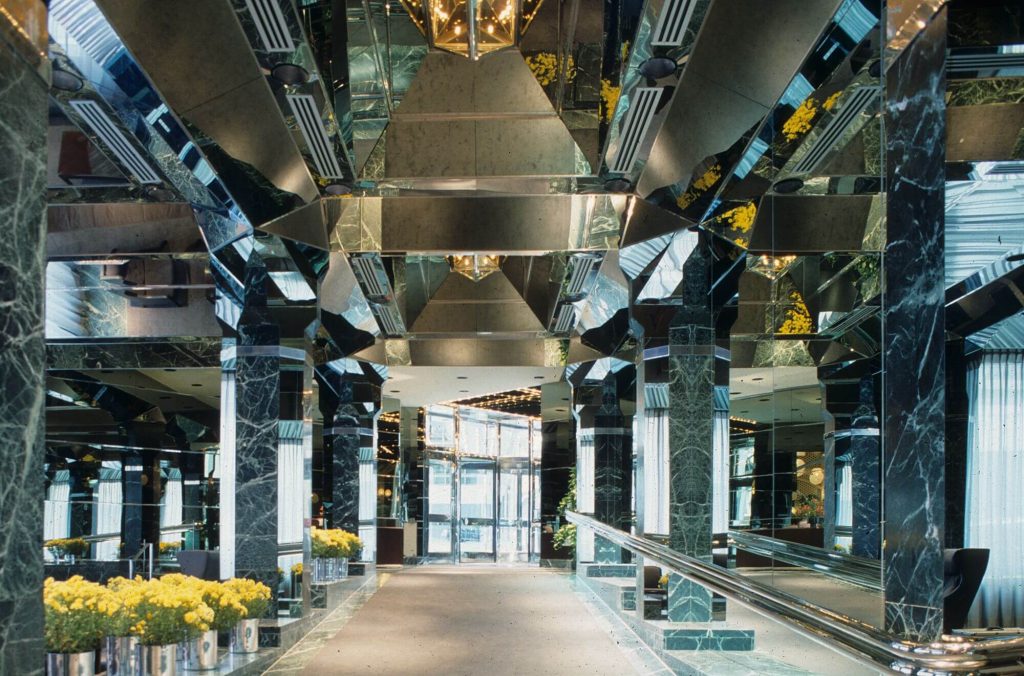 Source: pinimg.com
Glitters as well as mirror work is not a new thing and the interior of this hotel is the perfect example of this. The interior of this hotel situated in New York was created back then in 1970 and Kevin Roche and team need to be complimented for such a beautiful interior. Architects still follow the idea in present days to create such beautiful illusion so it can be said that this interior is kind of an inspiration for many later constructions or such interior. Back then the interior was created by different shapes of the mirror and the light reflection was used to make such a beautiful illusion. The interior looked beautiful in both days light as well as in artificial lightings. 
Citicorp Center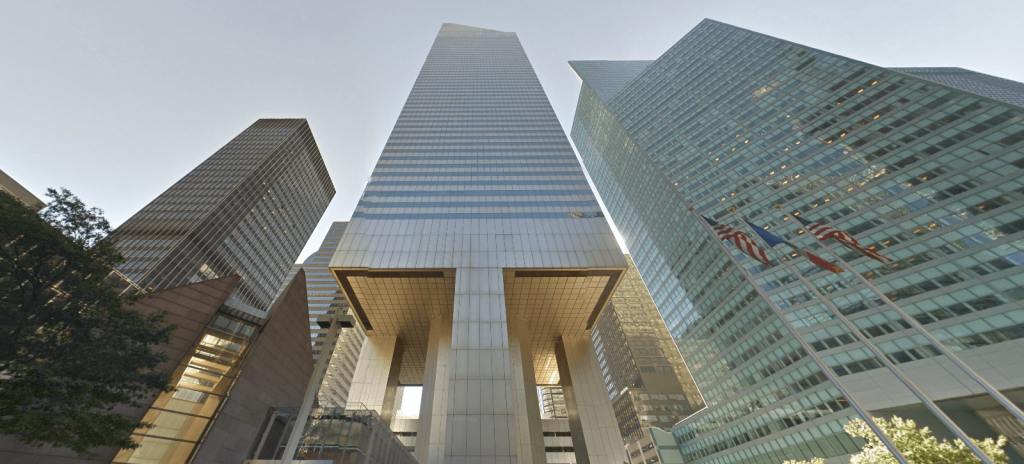 Source: skyrisecities.com
This structure is famously known as Citigroup center in the present day and is constructed in New York and it is a construction from the year 1977. Back then and even now, this skyscraper seems to be one of the busiest ones among the other skyscraper. William LeMessurier who is an engineer by profession is responsible for this amazing construction. This building included modern materials to get constructed and the best thing about this building is that it is said to be disaster-proof so small natural disaster would not be able to ruin this building. Many things had to get changed in this building and even after this construction was all done; it had to undergo several changes.
Vanna Venturi House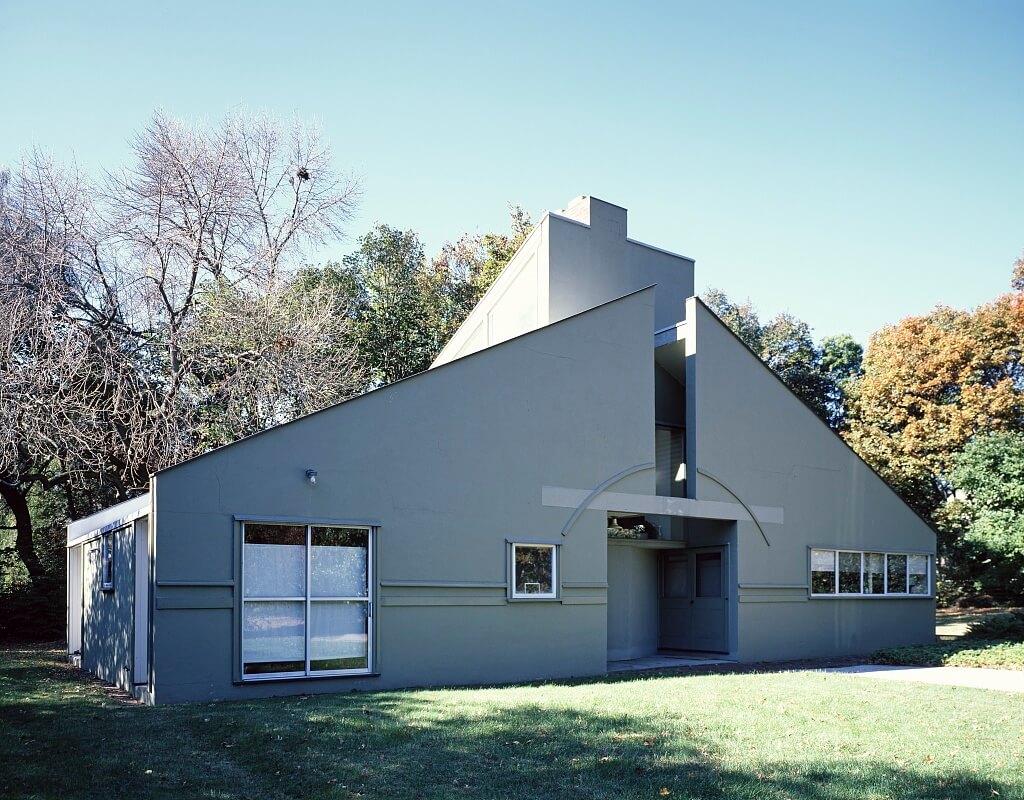 Source: amazonaws.com
This house can give any modern house of present generation a tough competition and this house has already been a winner of many architectural award shows which is a great thing for sure. This house is situated in Philadelphia and it is there since 1964 and at that time expecting such kind of house was like a dream. The house was like a gift to Robert Venturi's mother and he did every detailing of the house and that is the reason that the house is quite close to architect Robert Venturi's heart. This construction turns out to be so beautiful and it has so many historic works captured inside that now it has been registered as one of the Historic Places of Philadelphia. Apart from the triangular shape of the home, the surrounding as well as inside of the home also proved to be impressive at the same time. The construction is quite simple and maybe that is why it proved to be one of the best postmodern houses of the 1960s.
Franklin Court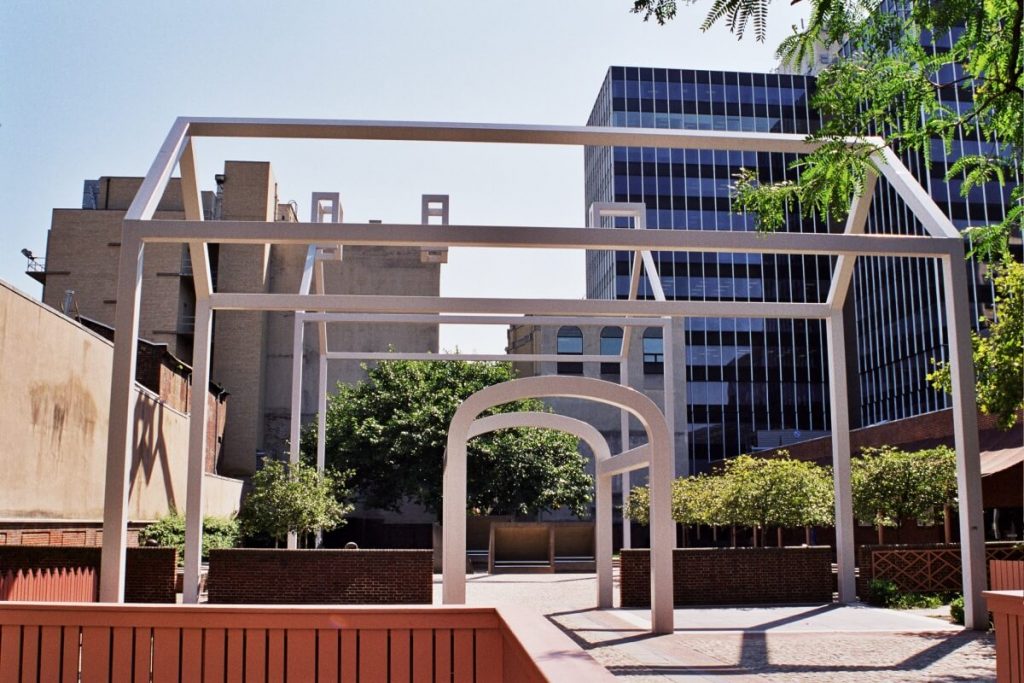 Source: theconstitutional.com
This construction was again done by Robert Venturi and this construction is situated in Philadelphia and Denise Scott Brown was also responsible for such an amazing construction. Now, this is not a home or any building rather this construction was made for the purpose of a park and the best part is that this particular is said to be the most wonderful park in the whole city and the place is loved by all. This park covers so many things starting from two ghost houses for fun and adventure and there is even a play area for kids and there are many more things to explore in this park. This is a public place where people enjoy visiting and on a regular basis, many people visit the place since it is an absolute favorite destination for many.
St. Coletta of Greater Washington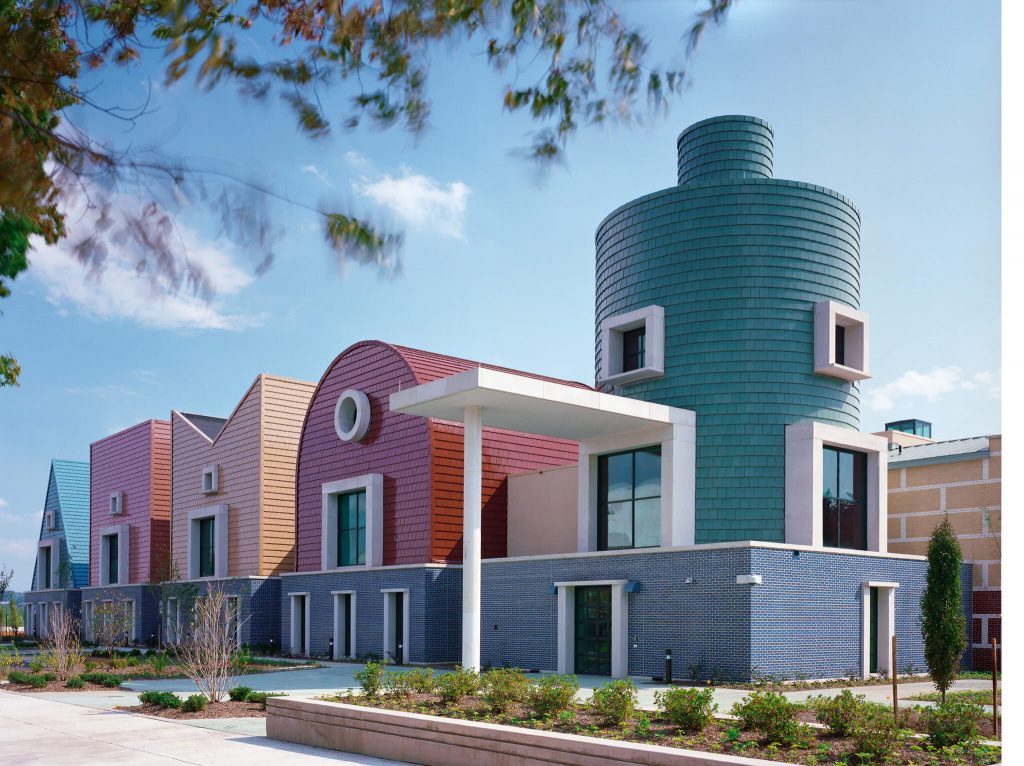 Source: trbimg.com
This construction or you can say the set of construction is said to be a great addition is the postmodern building series and these kinds of constructions seem to be an inspiration for young talents. This series of the building seems to be so colorful and maybe it was the time when people started accepting vibrant colors as well as designs for their home. This is not a very old construction rather Michael Graves designed it in the year 2006 and since then it is there in Washington DC. It is basically a two story house that was constructed for residential purpose and apart from bright colors the house was also famous for its not so usual shape.
PPG Place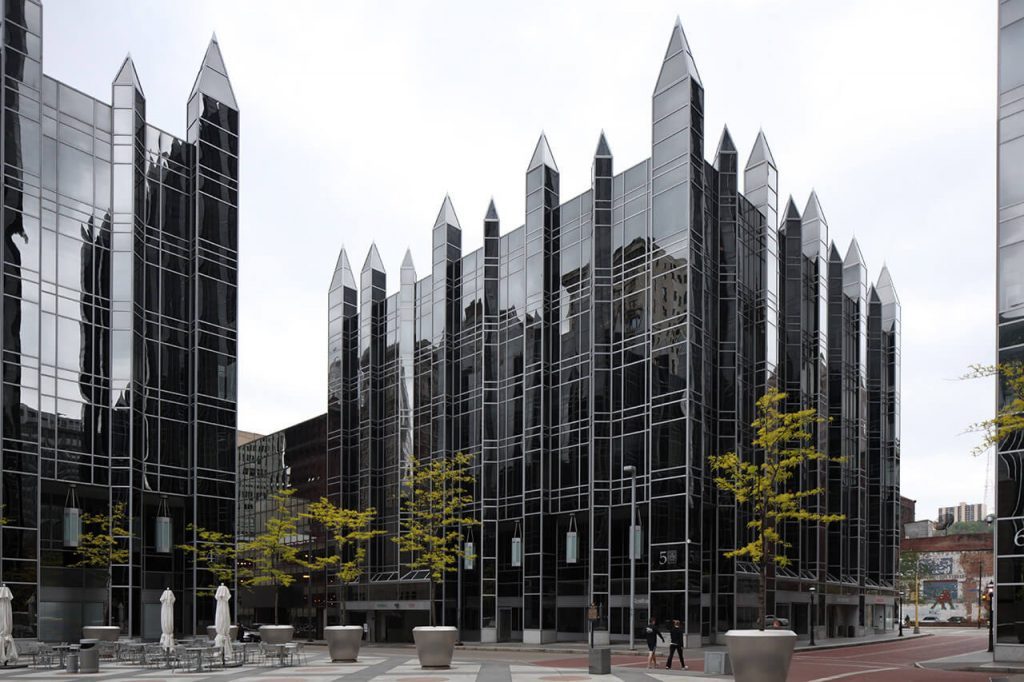 Source: adsttc.com
When we talk about Postmodern Architecture we can rarely assume this construction to be one of them so it is so much technologically as well as look wise advance and all glitter and sparkly. This is a corporate building that was constructed for office purpose and it is there in Pittsburg since 1981. This set of construction can be said to be the best and most advanced construction among all postmodern buildings as well as construction and John Burgee as well as Philip Johnson collaborated together to make this amazing construction.
Dolphin Resort of Walt Disney World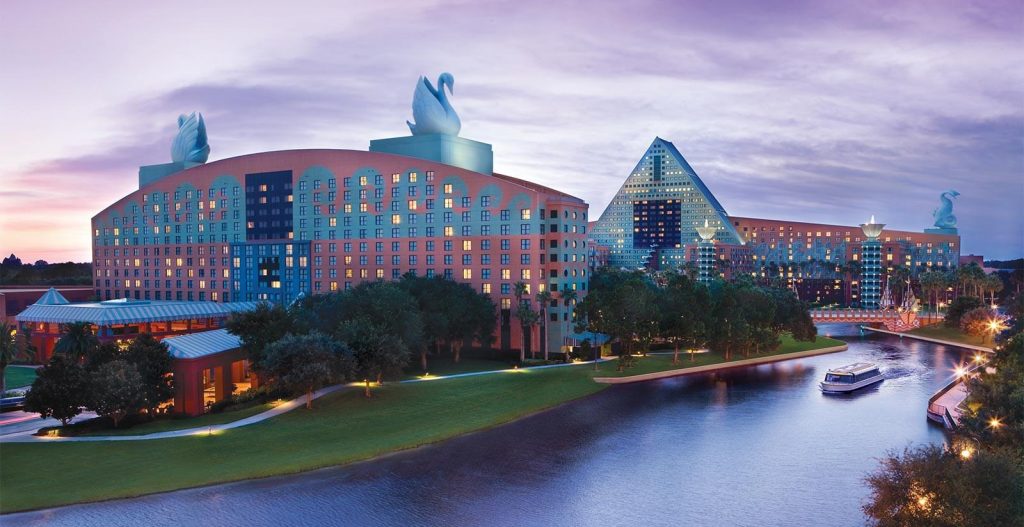 Source: swandolphin.com
This is a revolutionary resort with over 2,265 rooms and it is situated in Lake Buena Vista since a very long time. Michael Graves needs to be complimented for designing such a wonderful resort and the attraction of this resort has to be the Swan, dolphin and other beautiful statues. There are so many things to check out in the resort and you would have to get a prebooking to enjoy your time out there.
These were some of the best postmodern architecture that you need to check out and also you can find more such things at Architecturesideas.