Imagine this situation. You decided to redecorate your bedroom, and you're looking through websites and stores such as LampTwist in order to find inspiration, but you can't find anything as even home decor trends on Pinterest were already done. Fortunately for you, the new year means new house decor trends. Besides, is there a better time for changes in your bedroom than the beginning of a new decade?
No matter if you are crazy about home decor trends or you do everything in your power to avoid them, you are bound to find some that you will like. So without further ado, let's look at the bedroom design trends.
Vintage Accents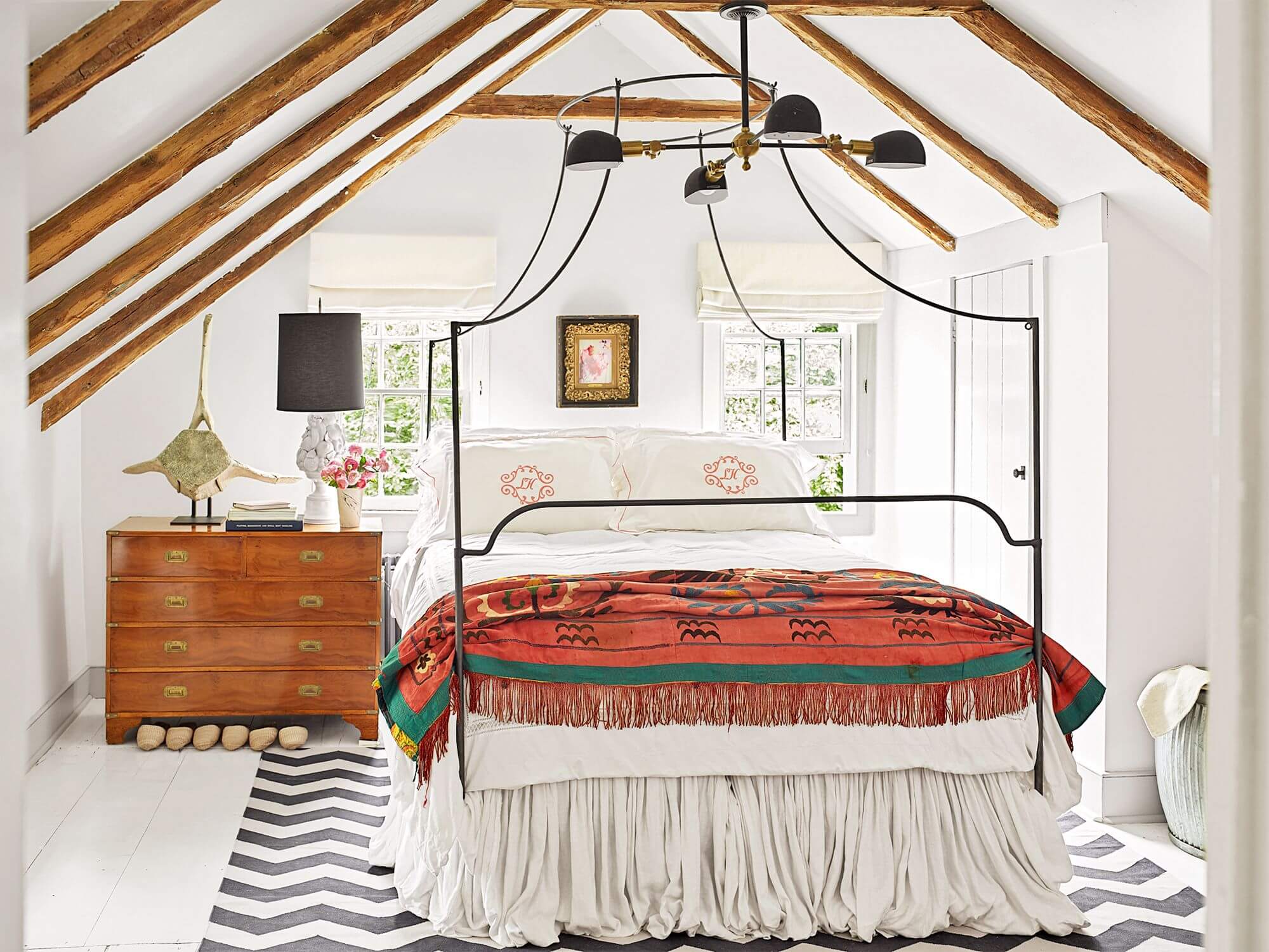 It is said that what goes around comes around – that's certainly the case for home decor trends. this year is all about incorporating vintage accents into your house and your bedroom.
But how can you do that? You can:
use a vintage metal basket to store all your magazines. You can put it somewhere near the bed so that if you suddenly feel the need to know the latest gossip, all it will take is the arms reach.
use a vintage pitcher and turn it into a vase which you can place on a nightstand
paint an old sewing machine and turn it into vanity
turn an old suitcase into a vanity – this is for people who like to be original
Even though vintage accents are a trend, don't go overboard with them. Most designers are adding just one or two statement pieces.
Navy Blue
Since blue was chosen as Pantone Colour of The Year, it shouldn't come as a surprise that it became one of this year's trends in home decor. Besides, it is a very sophisticated and versatile colour, perfect for the bedroom. Most people, while deciding on this colour, also use white, black and materials such as natural wood.
There are several ways in which you can incorporate this trend into your bedroom. The most 'radical' one is painting the walls with it. If you don't want to go as far, but you still want a change, you might consider creating an accent wall. If you are fine with the colours of your walls, you can incorporate this colour into decorations such as bedsheets, rugs, pillowcases or artwork.
Flower Wallpapers
Flower wallpapers have been around for a while now, and their popularity doesn't seem to fade. If you don't like that idea, maybe this year will be the year in which you'll change your mind? Flower wallpapers are a perfect way of brightening up the whole room. It also adds a bit of a vintage feel to it.
If your room is full of pastel-coloured decor, adding a blue or pink flower wallpaper will give the whole space an elegant character. On the other hand, if you are more into neutral or dark tones, using a wallpaper full of colours like yellow, orange and hot pink will add a perfect pop of colour in the room.
If you're not really sure if floral wallpaper is what you need in your room, you can opt for a stick-on option, so that you can easily remove it if you change your mind.
Canopy Beds
It looks like this year is all about throwbacks. If you always wanted a canopy bed but had some doubts about it, the current year is the year in which you should forget about them and just do it. Canopy beds are perfect for almost every bedroom, and there's nothing better than curling up in it after a long day at work and being in your own world.
When choosing a canopy bed, you need to remember to take into consideration the frame and size of the bed so that it won't end up looking bulky.
Gradient Bedding
This trend is perfect for people who like the look of the tie-dyed bed sheets in other bedrooms, but think it will look too bold in their own. One of the advantages of gradient bedding is that it can fit into every style, and it comes in many different colours.
If you, for example, have a minimalist room, why don't you try a white to black or white to grey version? Seems like a small detail, but makes a significant difference.
Conclusion
Every year brings new home decor is a special year because with the 1st of January we started not only a new year but also a new decade. The trends from this year are most likely going to set the tone for what will come in the next few years.
And even though relying only on home decor trends is not the best way to create a timeless space, incorporating some of them will definitely make your house look current. Balance is the key.
Read More:-