Have you ever wondered if hydronic heating would be the right choice for your home? Two common concerns people tend to have are the use of electricity and how the installation process works.
Whether this is your first time reading about hydronic heating or if you've been researching it for a while, we'll share with you some valuable insights on the topic. Read on to discover what Hydronic heating is, its uses with electricity, and how to determine if it's a good fit for your home.Does Hydronic Heating use Electricity?
What is Hydronic Heating?
Hydronic heating is a type of heating system that has been widely used in European homes for years. Hydronic heaters use natural convection to radiate heat throughout the entire house. A huge perk of this system is that the heating process is silent. You don't have to deal with the annoying whirr of the fan that old-fashioned heaters make when they startup.
A hydronic heating system is also a fantastic option for dust allergy sufferers. With the absence of a fan blowing out hot air, you don't have to deal with dust mites, allergens, and bacteria being circulated around the rooms you're heating up.
Does Hydronic Heating use Electricity?
Most hydronic heating units will use electricity for some parts of the unit. For example, most hydronic boilers need electricity to run a circulation pump that will pump the water around the system to make heat. The only exception is if you are using a 'gravity fed' system. This system uses a solid fuel (wood) boiler that doesn't use any electricity. However, these are not a common household option.
You're probably wondering just how much electricity a typical hydronic heating system uses. Most systems only need a small amount of electricity to run. For example, if you're using the most common arrangement with a gas boiler, it requires very low electricity usage, as the heat is obtained by burning gas. Other systems, including wood, wood pellet, and diesel boilers do not require much electricity to run. The electricity is just present in these systems to keep the pump and fan working.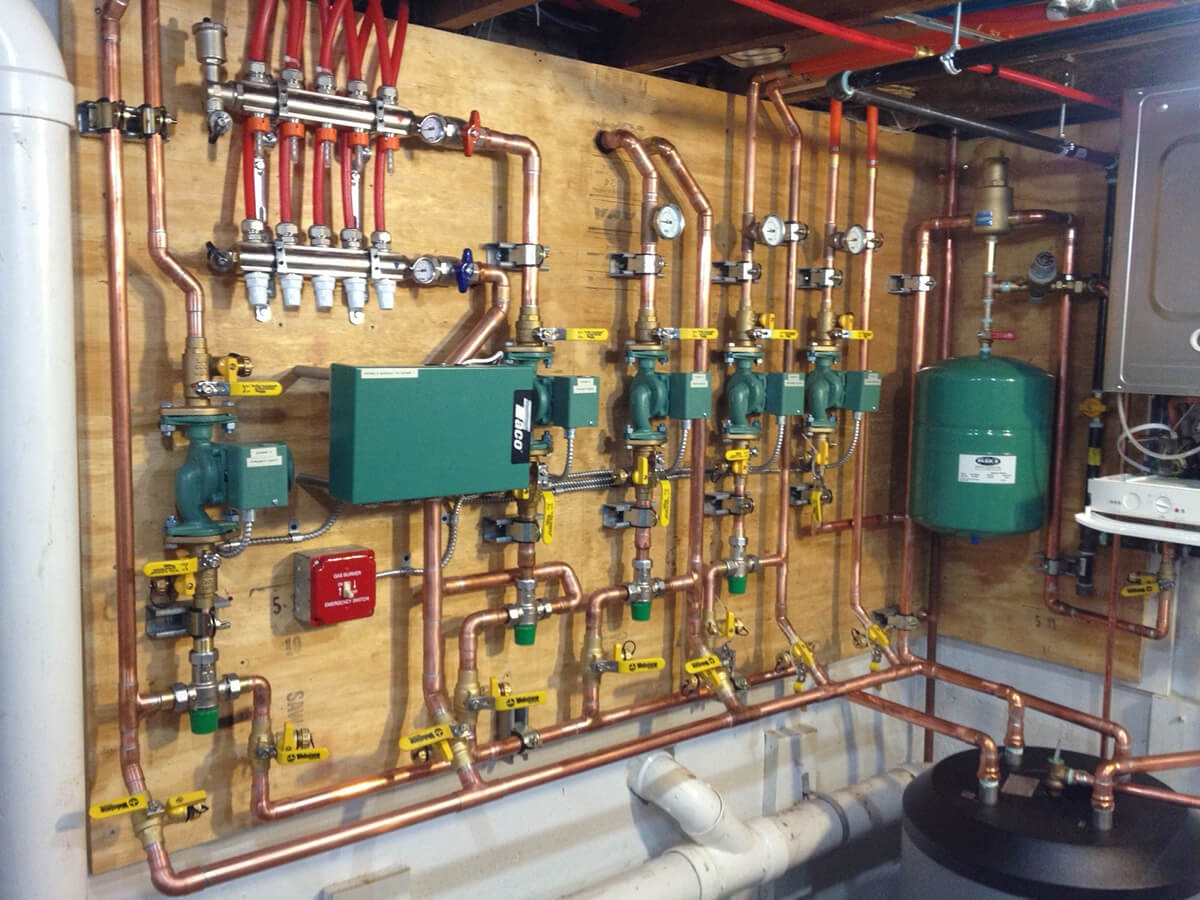 Why does it Matter?
With the growing trend to make everyday living more environmentally sustainable, more people are opting for an all-electric home. The reason for this is that a lot of people have solar PV panels that are creating electricity to supply their home for free.
Battery storage is also becoming a hot topic in the solar panel community. Solar batteries are a fantastic option for storing the electricity your solar panels have created. This stored energy can be a reliable resource for your home's heating system when you need it.
What's the Best Option?
If you're looking to make the switch to hydronic heating, there's a vast range of boilers to choose from. Heat pumps are also available that run exclusively on electricity to meet the needs of your home. Electric boilers are available but tend to be a more expensive option.
Research has shown that Hydronic heating is estimated to be 35% more cost-efficient than the standard heating system. So you will likely find that you're spending drastically less on your heating bill! The good news is that electric hydronic heating systems are even cheaper to run if you have them integrated with solar PV panels!
In addition to saving money on running the system itself, you'll find that hydronic heating has low emissions and you can monitor your temperature to make sure the system is running at its maximum efficiency. You can even customize your hydronic heating system to fit in with your existing home decor. So you won't have to worry about it being an eye-sore in your home.
With a hydronic system, you'll have peace of mind knowing that it is safe for anyone who suffers from dust allergies or asthma. No harmful dust or bacteria will be circulated around your home! The system accomplishes this by using natural convection through pipes and radiators instead of spewing the bacteria right into your air!
Our Verdict
Overall, a hydronic heating system is an excellent option for many reasons. It can significantly reduce your heating bill. Your home's solar panels can power any electrical components of the system.
It's also a fantastic heating alternative for anyone in your home that suffers from dust allergies and asthma. You'll notice everyone getting a better night's sleep on those cold winter nights when you need to leave the heat on. Overall, these systems use a small amount of electricity and are can be very customizable to suit the everyday needs of your home.
Contact the experts at Hunt Heating if you're ready to make the switch to Hydronic Heating.
Keep Reading: