As time moves on, we all change and grow. Hobbies change, families increase in size and so our homes sometimes need to function differently than they perhaps used to. Sometimes we need to make changes to our existing properties, making them flow to how we live. Whether it's creating new room functions or adding to space we already have, changes can transform how we live.
Sometimes even small changes can make a huge difference. Here are some examples of how to remodel a home to suit your lifestyle.
Kitchen
If you are a keen cook, then having a functional, well-designed kitchen is probably really important to you. Have a look at your current layout and figure out if it's working for you. Are there adequate units? Is the sink close enough to the oven? If not, maybe a kitchen revamp would be a good idea.
When redesigning a kitchen, it's good to spend a good amount of time working out how best to use the space. You may want more drawer space or more units. You may decide you want to get rid of units altogether and only have under-counter drawers instead. Many kitchen manufacturers produce large under-counter drawers that can be subdivided. Due to the drawer extending out, they provide more visible and useable space than a standard unit might do.
Countertop space is a huge factor in a kitchen. If you spend a lot of time cooking or baking, you need space to prepare. You may also need space for larger gadgets like food mixers or crockpots. If floor area allows, a kitchen island may also be a fabulous addition.
Luxury additions like built-in coffee makers and instant hot water taps can be costly but can also make things simpler and quicker.
Living Areas
If you are a large family or do lots of socializing you may want more than one living area. Consider having a family room for relaxing and spending time with the children. A separate living room can be used when friends visit or when the children are in bed. If you have several children or your children have loads of toys, you can't go wrong with a playroom. The children can create mess without you worrying about it.
Garage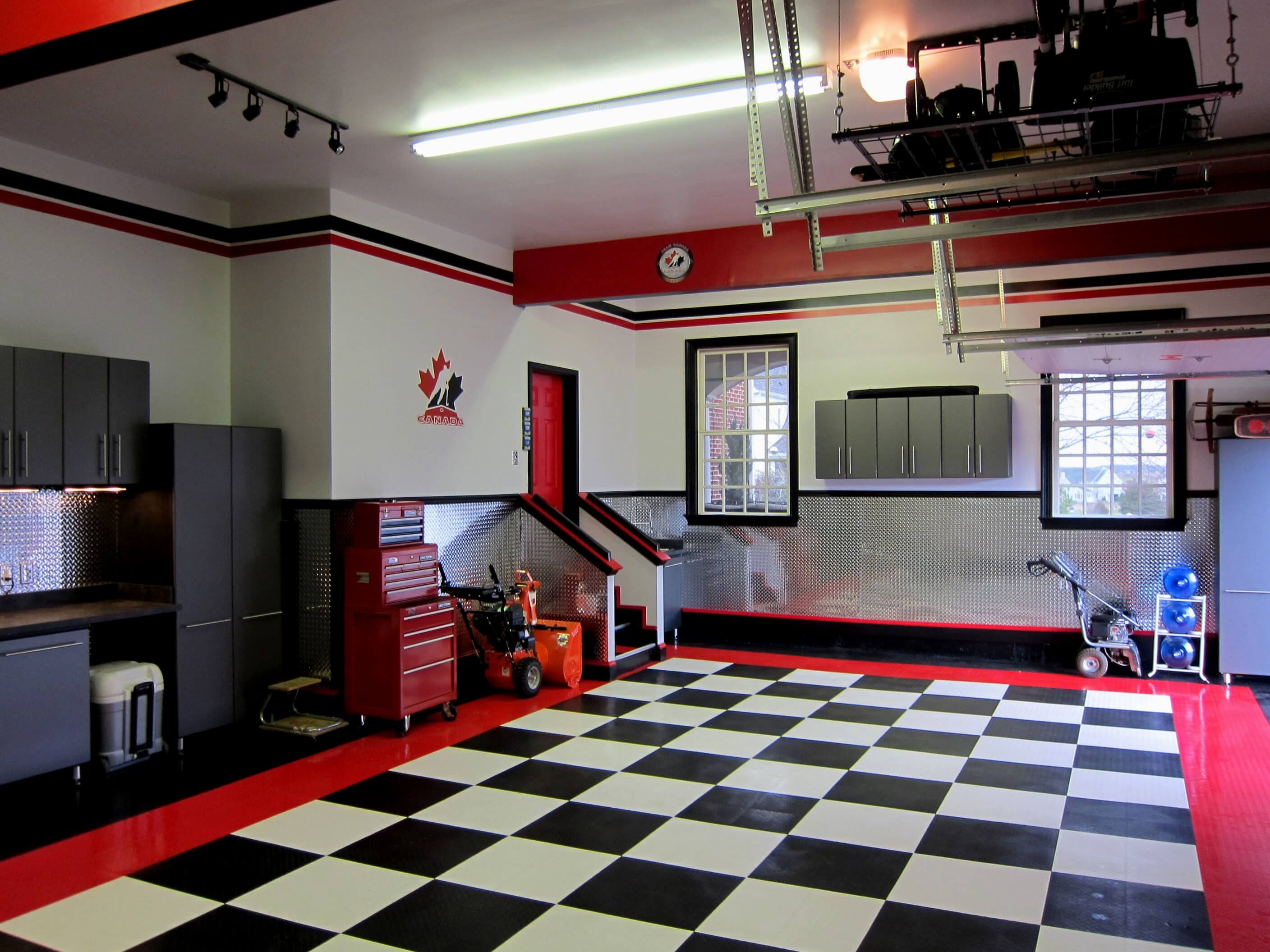 Garages have various uses. Only one of these is for keeping your vehicle safe overnight. Many people are now converting their garages either in whole or in part. This can prove less costly than building an extension.
The subject of course to relevant permissions being granted, many people convert their garages to habitable rooms to provide additional bedrooms or family space. Garage doors can be removed and replaced with windows or patio doors. Insulation and drywall are added where necessary along with the relevant heating and lighting. It's a quick way to add extra space to a home without the full construction process being necessary.
If you are keen on fitness, another option is to use your garage as a home gym. Adding some fitness equipment and anti-slip rubber flooring can transform it. The days of costly gym memberships or running in the cold can be a thing of the past!
Garages are great areas for DIY. You can store all your tools in one place and have a large area to work in. Whether you are a keen carpenter or enjoy painting, your garage can become a great work area or studio.
Basement
If your property has a basement, there are loads of different options. Partition walls can be easily added.
Maybe you are a crafter and want somewhere of your own to get away from it all. With the addition of some desk space, pegboards, and drawers you can have an amazing craft room all of your own.
If your existing utility room isn't very large, a basement can provide a good-sized washing and drying area. Some people also like to have a dedicated space for their ironing boards too so it's all kept in one spot.
Basements can also provide extra space for TV rooms or even somewhere to fit a pool table.
Home Office
More and more people these days are working from home from time to time. Trying to partake in an important conference call whilst the baby is crying or the kids are overly excited isn't easy. Analyzing important reports at the dining table or breakfast bar isn't ideal. It makes sense to have a dedicated home office area if you can. It allows you space to work and also means you don't have to clear up every time dinner is ready!
Garden
Whether you like gardening or just relaxing in the fresh air, a garden can be transformed too. If you love the idea of growing herbs or vegetables, consider having an allotment area. Sectioning off a piece of the garden will give you space to experiment. Using homegrown produce for cooking is not only cost-effective but very satisfying!
With a bit of planning, some amazing planted areas with rockeries, lighting, and other features can be created. You can easily turn your garden into a little piece of art.
If relaxing is your thing, you might want to consider a low-maintenance garden. Artificial grass is very popular these days and requires little to no effort at all. Patio areas and decking coupled with some outdoor furniture can create a little haven for you to enjoy.
Extension
If you are dreaming of some of the ideas we have mentioned, but your house isn't big enough, extending may be an option. Adding an extension can not only add value but can add a serious amount of usable space. Whether single or two-story, extensions create options. If you are unsure of what you may be able to achieve, speak to an architect who can guide you through it.
Whatever you decide, having a home that fits with your lifestyle and priorities can make all the difference.
For additional insights: