A Look Inside Some Modern Home Designs in London
Brimming with quirky features and unique designs, London is home to some hidden treasures which are nestled away across the city. We have found some of our favourite home designs from across London to give you some inspiration for modernising your own home.
Whether you are looking to add some small touches across your house or completely transform your space with the help of leading architects in London, here are some of our favourite features to give you some fresh ideas.
Bringing the Outdoors In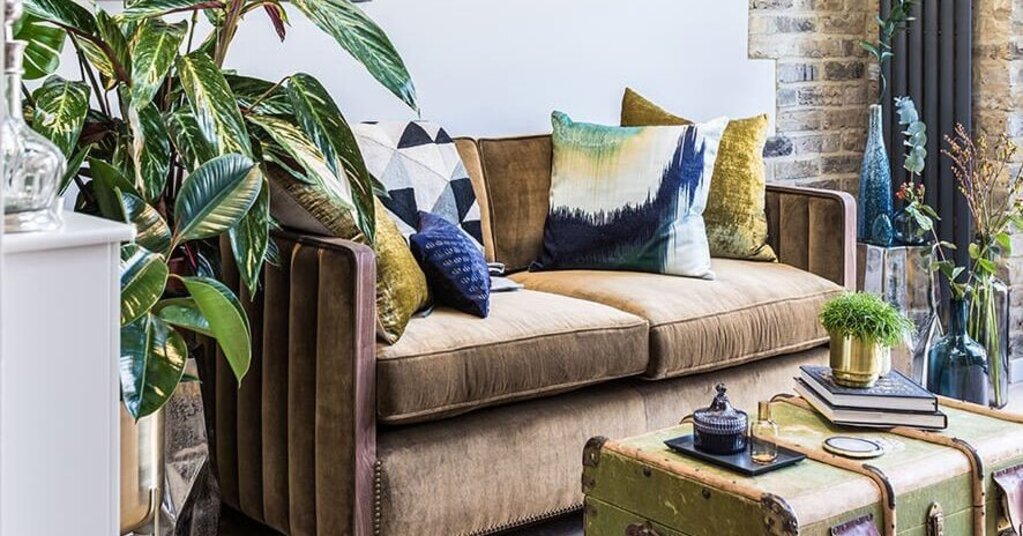 Source: temza.co.uk
In addition to adding plenty of colour and touches of nature, having plants around the home is proven to have a great positive impact on mental wellbeing. The air purifying properties reduce the toxins in the air and are shown to reduce stress levels, improving our mood to help us relax after a busy day.
There are so many plants out there to choose from to match your aesthetic, whether you prefer big leafy houseplants, intricate succulents or blooming flowers, spruce up your empty shelves and corners of the room with some new additions to the home.
Splashes of Energy with Colour Blocking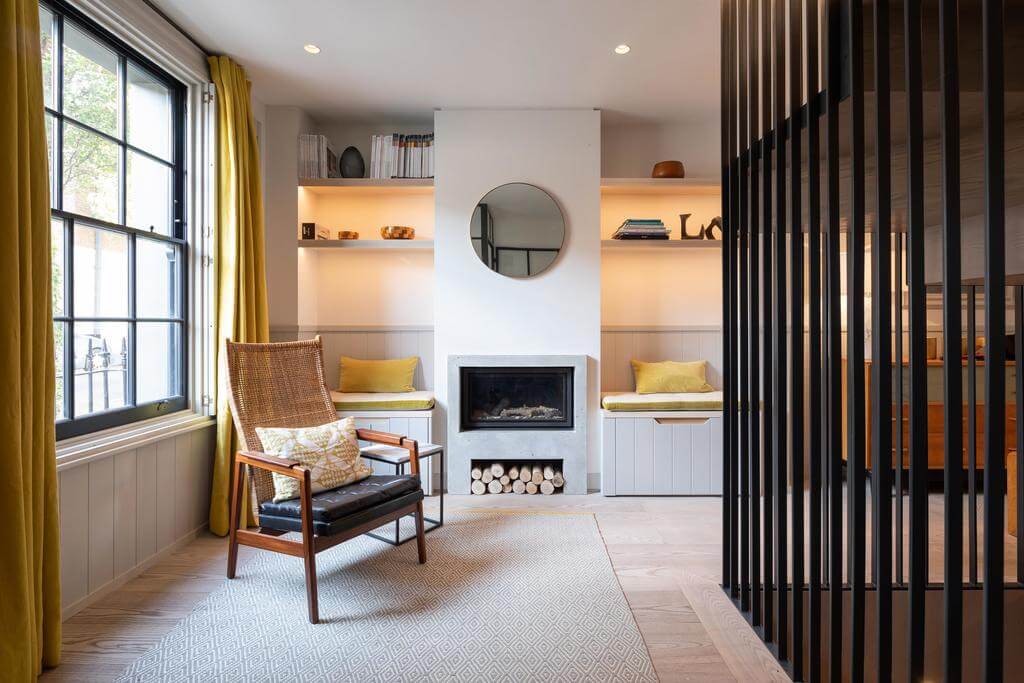 Source: gloopla.com
This Victorian home nestled away in the North East of London was designed with a modern spin on traditional, cosy features. By picking a focal colour and adding accents throughout the room, achieve the simplistic look which can be easily adapted when you fancy a change.
A common choice is creating an accent wall but there are plenty more ways to introduce splashes of colour throughout – pick out textiles, framed prints and ornaments of your choice to pull together the design. 
Environmentally Friendly Changes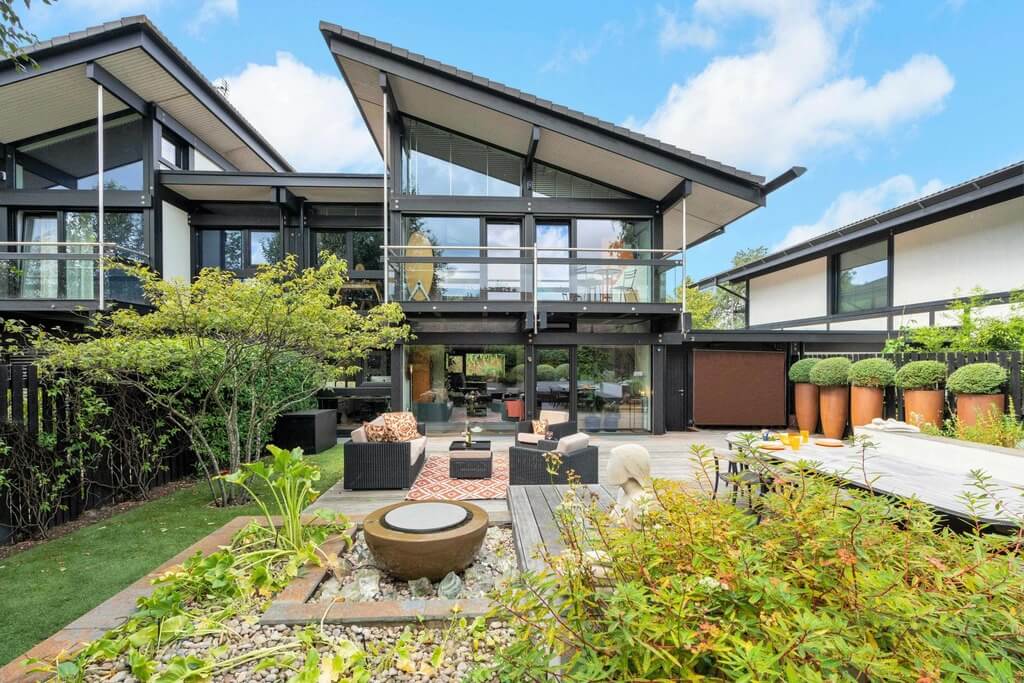 Source: knightfrank.com
Over recent years, the growth of eco-friendly switches has increased massively, with homeowners becoming more aware of their carbon footprint and making conscious steps in the right direction. This eco-friendly property is located a few miles south of the City of London in a quiet cul-de-sac, designed specifically with sustainability at the forefront.
With floor to ceiling windows to let in natural sunlight and no carbon offsetting insight, the running costs of this property will be lower than standard homes. Although eco properties are not for everyone, there are small switches that can be implemented into your home to do your part for the planet.
Finding furniture and decorations made using natural materials or repurposing old furniture is not only a sustainable option but means you are the owner of one-of-a-kind items that can be passed down generations – as they say, one man's trash is another man's treasure!
Light Up Your Life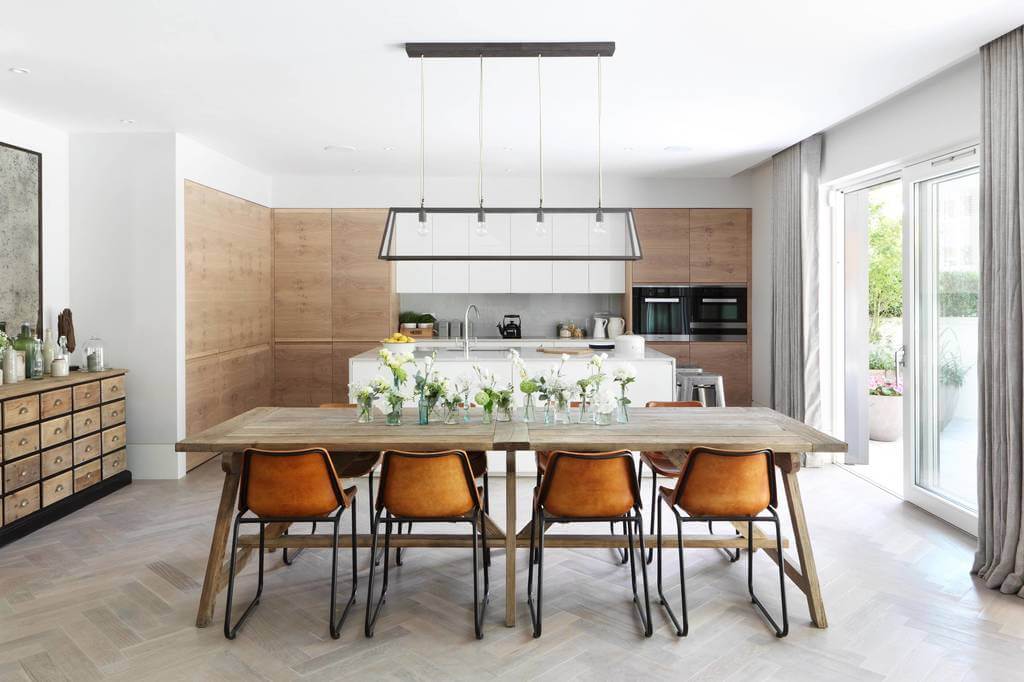 Source: hzcdn.com
The importance of lighting is often overlooked, with homeowners not realising the potential that some simple changes in light can make. Considering the placement of lighting can completely transform a room, creating depth, drawing attention to any focal points and creating cosy spots to curl up in.
Working with the natural light in the room and deciding where to create new light to work in harmony with this can really help maximise your space; working with architects or interior design professionals to design a room can help you to make an impact. In addition to the light itself, the light fitting can be a real central focus in a room. As we see above, the neutral colours and wooden furniture take a back seat against the harsh geometric design of the dangling light itself.
Add an Industrial Touch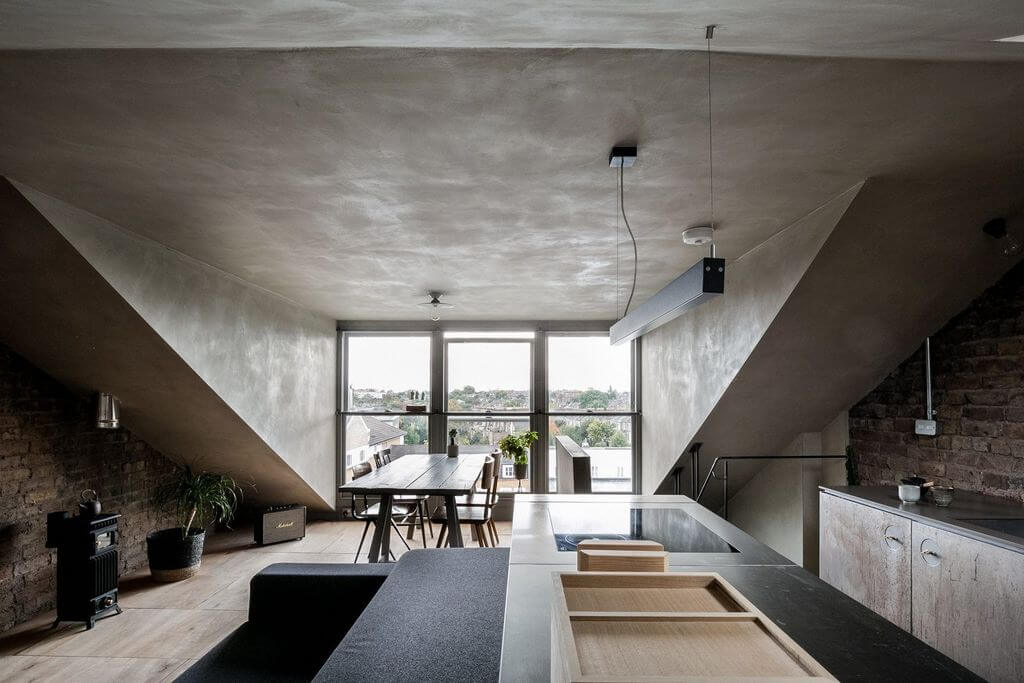 Source: pinimg.com
Although many of us don't think to combine our homes with materials such as steel and concrete, industrial interior design is a huge trend at the moment. By utilising materials in their raw form and combining their cold aesthetic with cosy home features, achieve a unique aesthetic that modernises your property with a contemporary style.
Whether you opt to work with architects to create structural designs that repurpose a room and add original features or put your own twist on an industrial design by introducing some black steel features which contrast with neutral wooden touches, the options are endless. 
Also Read: 5 Best As Well As Most Beautiful Mid Century Modern Homes That You Need To Check Out
Open Up Your Space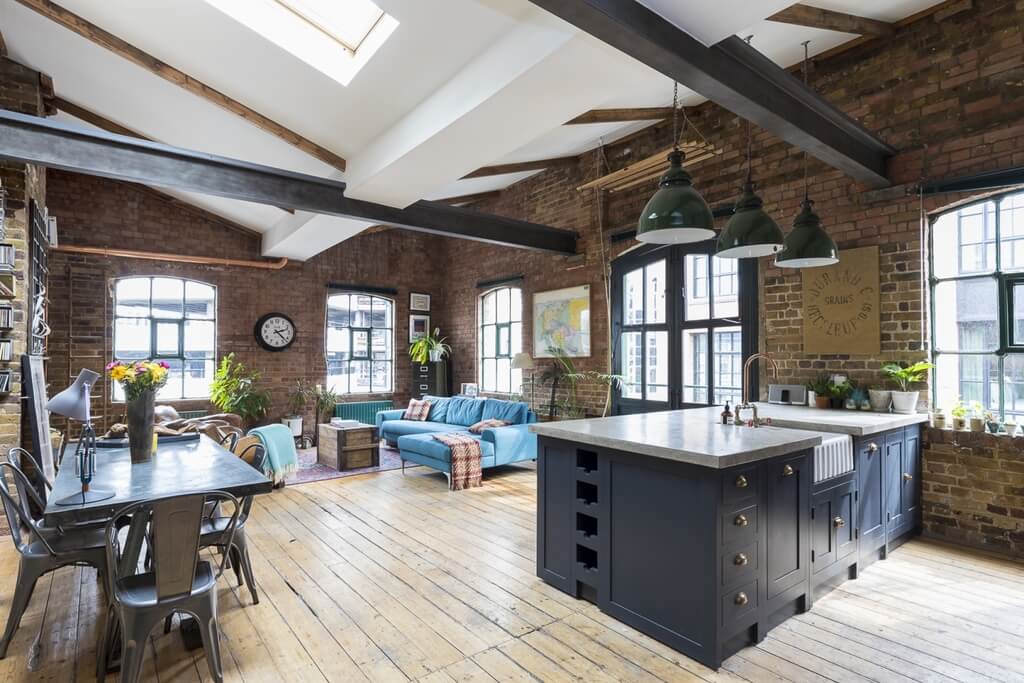 Source: wp.com
This converted warehouse is situated in East London, maintaining its open plan features even as a home. By embracing a wide-open space, the natural light can seep in throughout and create a bright space to enjoy. Designing the furniture to be positioned in a way that allows a natural flow throughout the home allows you to move freely throughout and maximise the space available. Another way to max up space by getting rid of your stuff! One effective solution is to rent a cheap London self storage that will definitely clear up the space.
Perfect for families, open plan living allows the family to enjoy their own space whilst being in the company of their loved ones to interact as they please.