7 Pitfalls When Choosing School Furniture That You Must Avoid
Running a school is not only fulfilling but an incredible dream come true for school owners. It's a place where learners get to thrive, rediscover themselves, and make a future. That's why each school owner needs to ensure that the learners get all the essential learning items, including top-notch furniture. It'll enable both the learners and teachers to have the best time. Sadly, the furniture purchasing process isn't always as easy as it sounds. It can turn out to be a hectic venture, and mistakes are prone to be made. Below are some errors that you need not make. 
You're Ignoring the Measurements
Each learning institution is unique, and so as the classrooms within these institutions. Before heading out for furniture shopping, you need to get the measurements right. It'll enable you to have the chance to reduce any risks of buying furniture that hardly fit into your classroom. You not only need to consider the class space but also future projections of any class expansion or not. Besides checking on the measurements, you also need to check on the size and ease of assembly. Thus, you'll have not only a more leisurely shopping time but also an excellent installation process and ensure your class looks exquisite.
Lack of Planning 
There're limitless school furniture options that you can find in various stores, including BFX furniture educational furniture. However, you need not venture into a shopping spree and go in blind. It's a risky approach that will leave you with a diverse furniture assortment that seems off. It'd be best to plan on the furniture that will befit your classroom space. It'll also enable you to select the best furniture style and the right amount. Thus, you'll get a great deal of value for each penny spent without the need to purchase other furniture rather than too soon. 
Impulse Shopping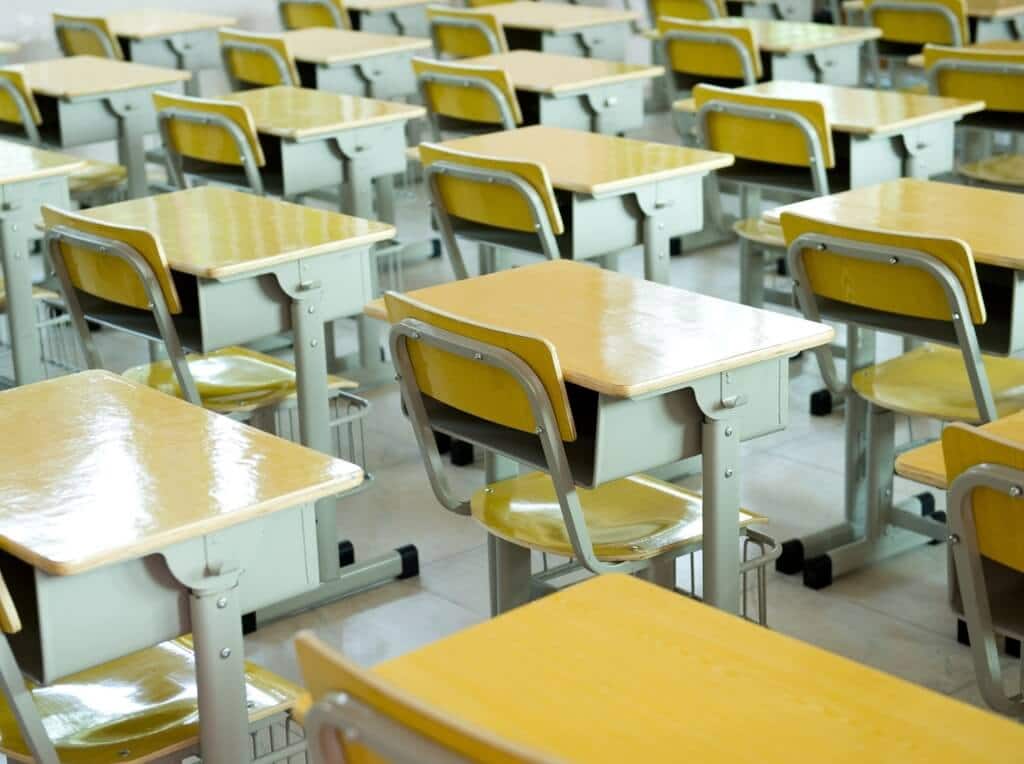 Source: assets.rand.org/
As a school owner or teacher, you might get overly excited during the furniture shopping process. While in a bid to ensure your students get nothing but the best, you also need to proceed with caution. Rather than aiming at cute and adorable furniture pieces, you also need to consider their functionality and practicality among students. It'll ensure you have top-notch and practical furniture that your pupils can appreciate. 
Failure to Consider the Students
Some furniture items often look overly remarkable to adults. However, it'd be best if you also put your students' needs into consideration. It'll save you the trouble of purchasing any uncomfortable desks or seats for the students. It'd be best to invest in desks, chairs, or shelves that students can reach with ease. Thus, all students, even the small ones, can assess these items with ease. 
Purchasing it All at Once 
While looking at the several empty classrooms, you might get tempted to fill up the open space. There's often an urge to replace everything and fill up your school with the latest educational furniture trends. However, it might lead to a character-less space that won't suit your student's needs. Purchasing school furniture ought to be a process that is well-discussed by critical stakeholders. It'd be best to find a suitable theme for the various grades. Thus, you'll avoid having lots of clutter and an unpleasant dissonant effect. It'd be best to roll out your furniture in phases and see that the students fancy before going big. 
You Forget About the Shipping Times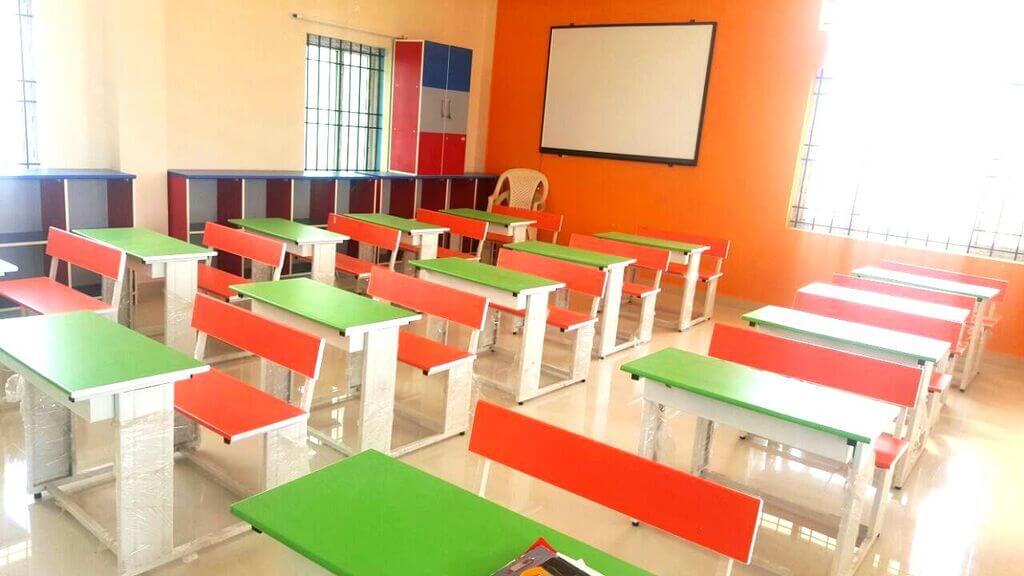 Source: sharonfurniture.in
It'd be best to factor in when the school opens when children break for the holidays and their hours within the premises. It'll enable you to plan for the shipping timeline effectively. Thus, you'll get to reduce any incidents such as transporting school furniture when the children are within the premises. It's because of any slight mistake, and a child might get hurt during the movement. It'd help if you also thought about renovating the school and bringing in the new furniture within the right time. It'll prevent a situation where students come to school only to find there's nowhere to sit or place their bags. 
Also Read: 8 School and College Design Tips That You Should Follow
You Forget About the Maintenance
Children are quite curious, active, and adventurous. The last thing you'd want it buying furniture after few days. You ought to go for sturdy furniture that can withstand kids' weight when they choose to jump on them. You also need to pick out easy-to-clean furniture, thus giving the cleaning staff crew an easier time. 
Schools are fabulous institutions that shape the lives of many individuals. It's best to ensure that learners are quite comfortable grasping contented being offered. You ought to consider getting your school furniture from top-notch furniture suppliers such as BFX furniture educational furniture. Most importantly, it would help if you also remembered to avoid the mistakes highlighted above to have the best shopping experience.
School Furniture