130 William New York's First Condo Tower By David Adjaye
The condo tower by David Adjaye is the first kind he has ever built in the city of new york. The project named as 130 William is 240 metres long with 66 storeys and a total 244 luxury residents for the high class people wanting to live in the city of manhattan.
Located at 130 William street the condo is filled with various amenities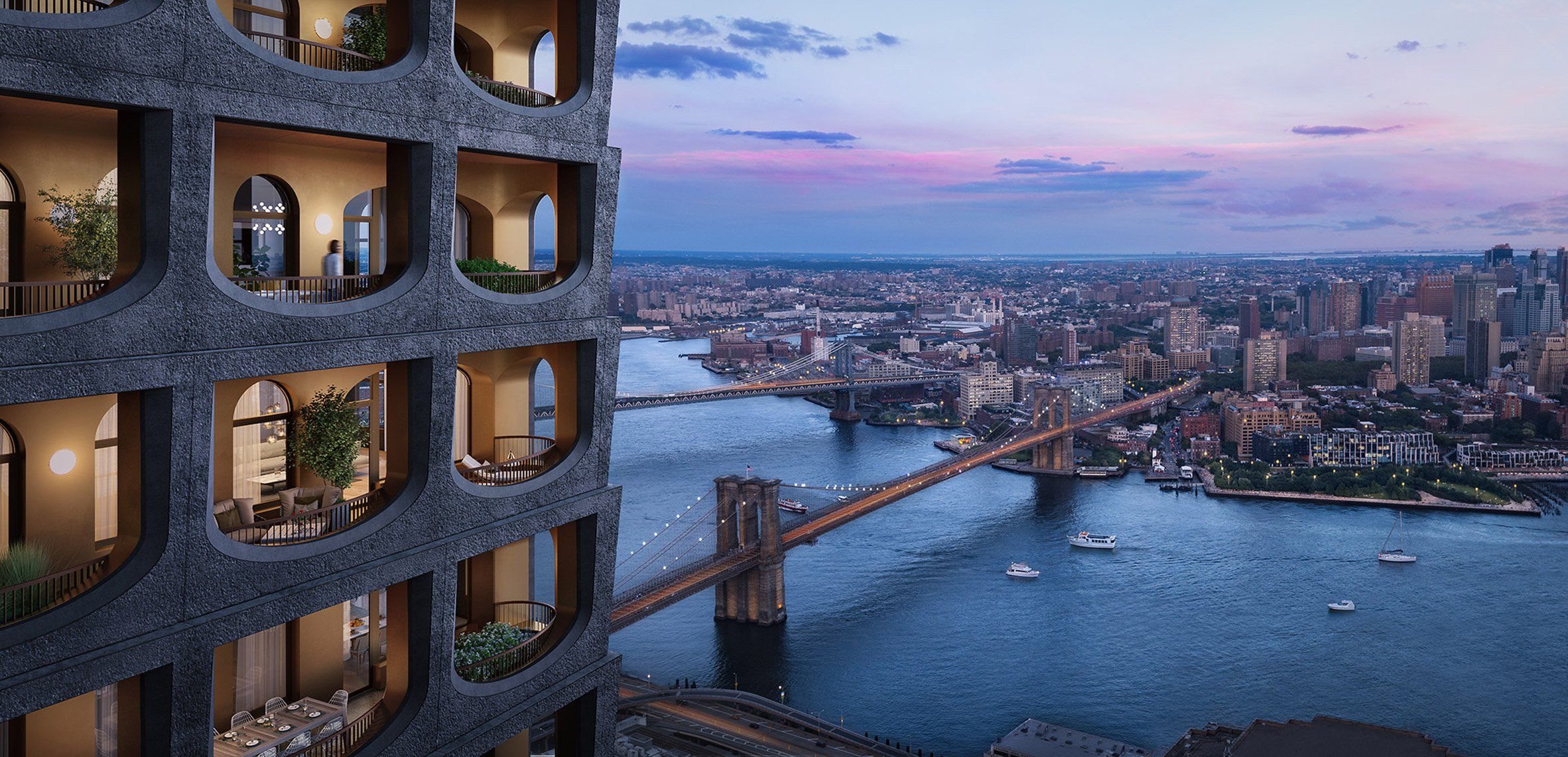 Source : minimalblogs.com
The

high-rise building

has beautifully designed windows giving the perfect view of the city. The skyscraper building is closely associated to the great building World Trade Centre.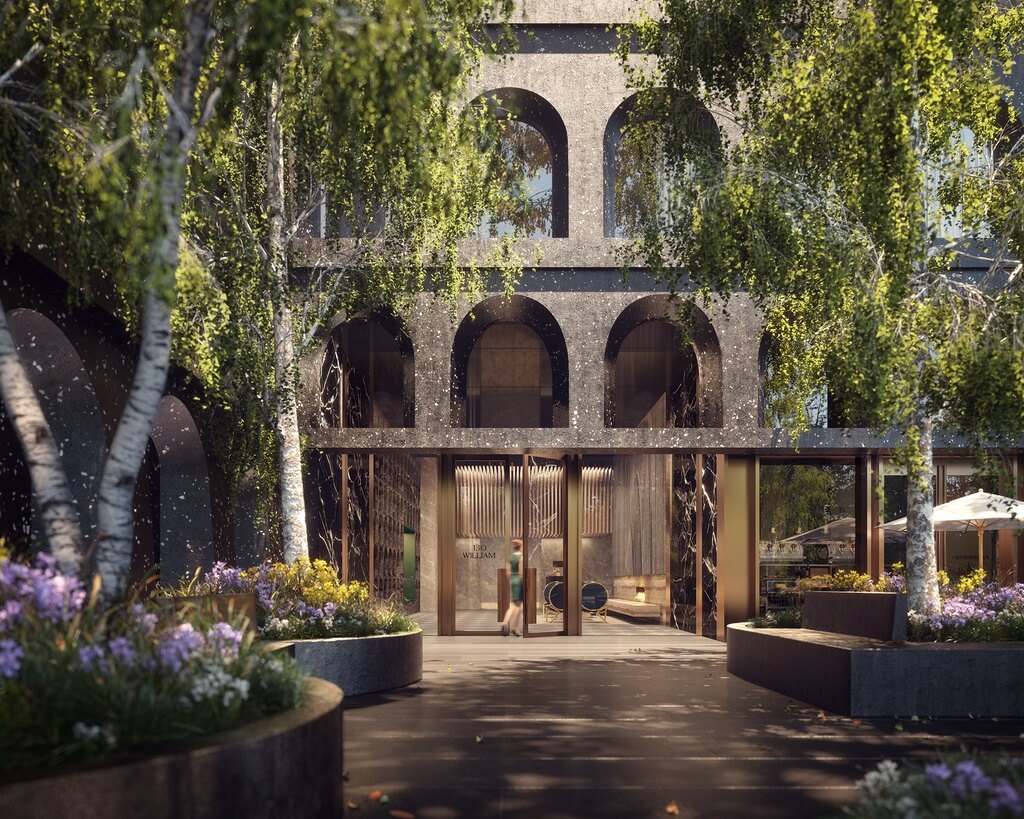 Source : imgs.6sqft.com
The height of the condo gives the photographer a perfect angle for drone photography. The hand-cast

concrete exterior

will reach the top floor of the building.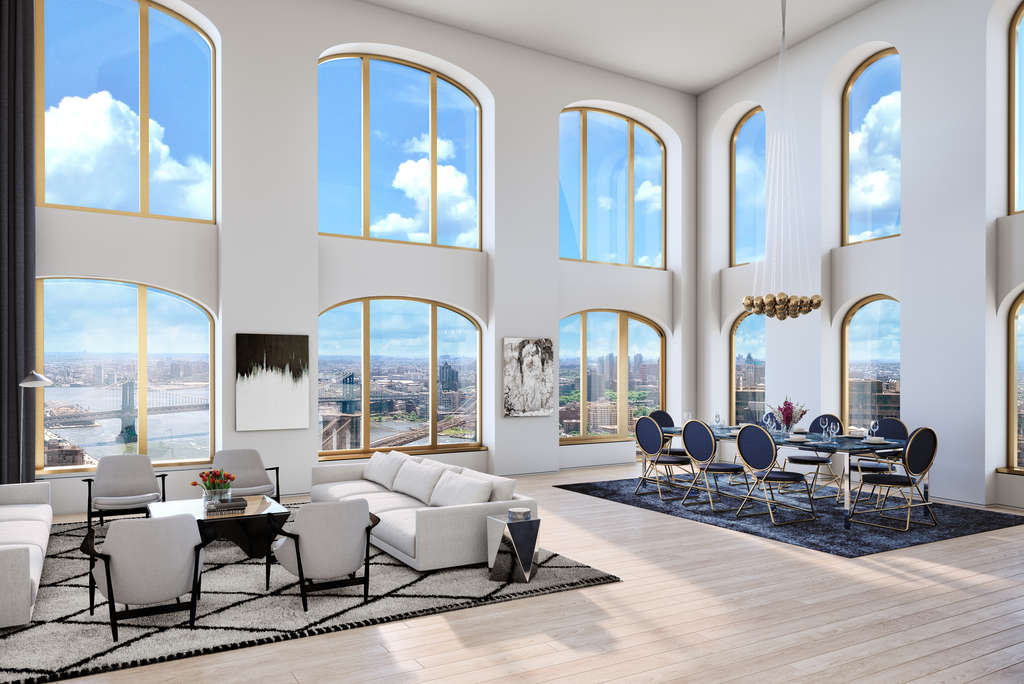 Source : imgs.6sqft.com
The

inside texture of the living room

is made using marble stones white stones which the architect calls lava stone texture.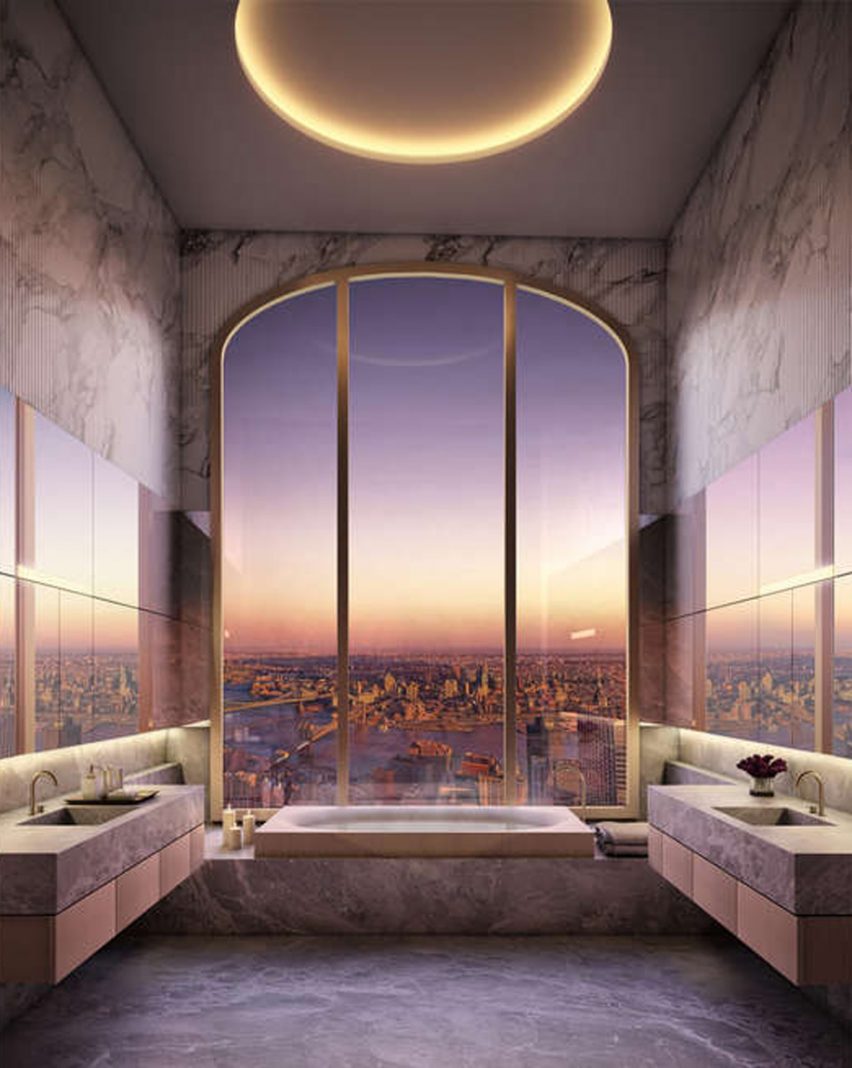 Source : static.dezeen.com
130 William by David Adjaye

is one such architecture by the legend which brings an iconic building to the downtown of manhattan.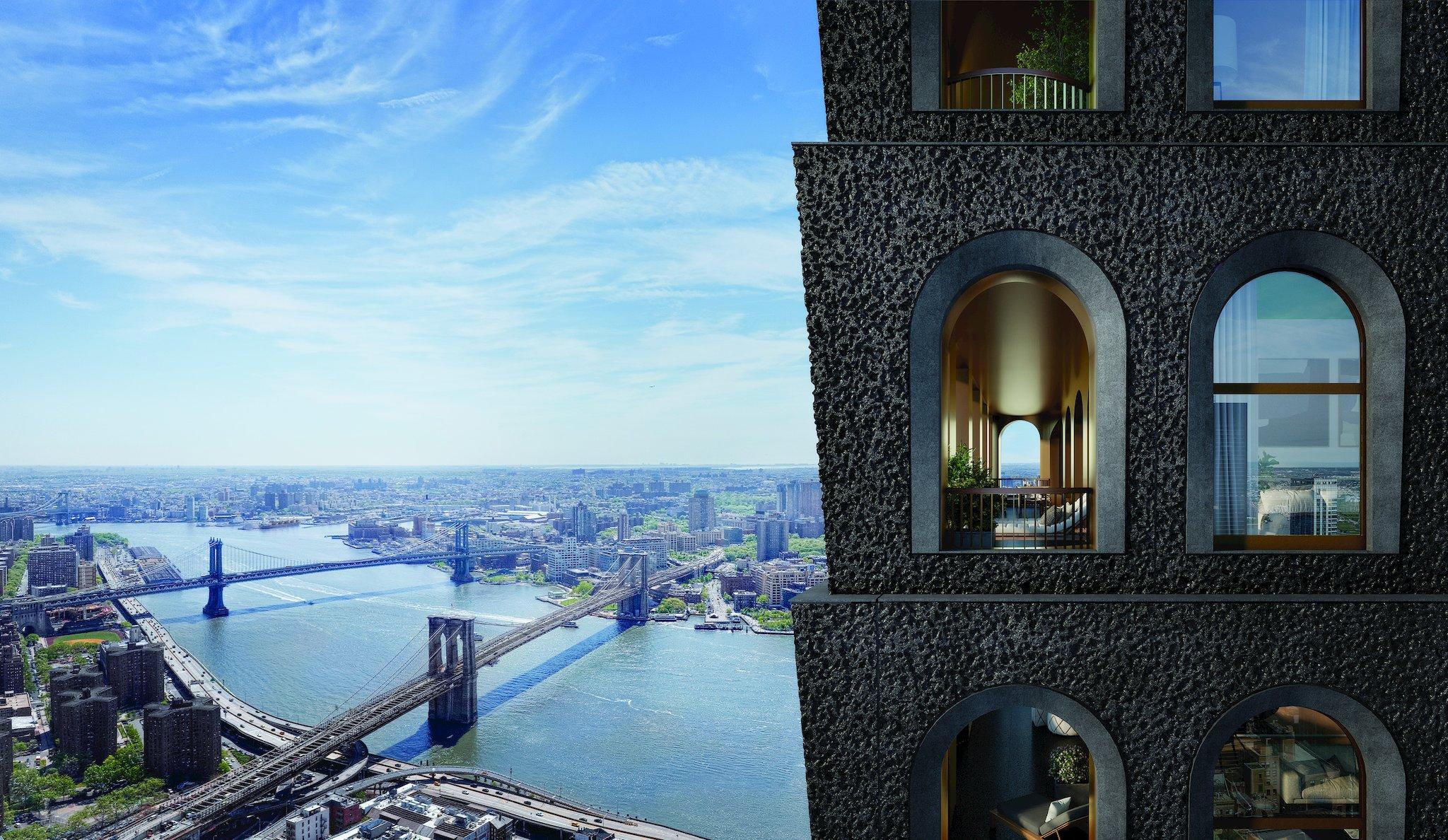 Source : imgs.6sqft.com
The building's beautiful balcony and windows will give a

perfect view of the East River

and its bridges. It is situated on the edge of the downtown with high-rise floors where no building can obstruct its view.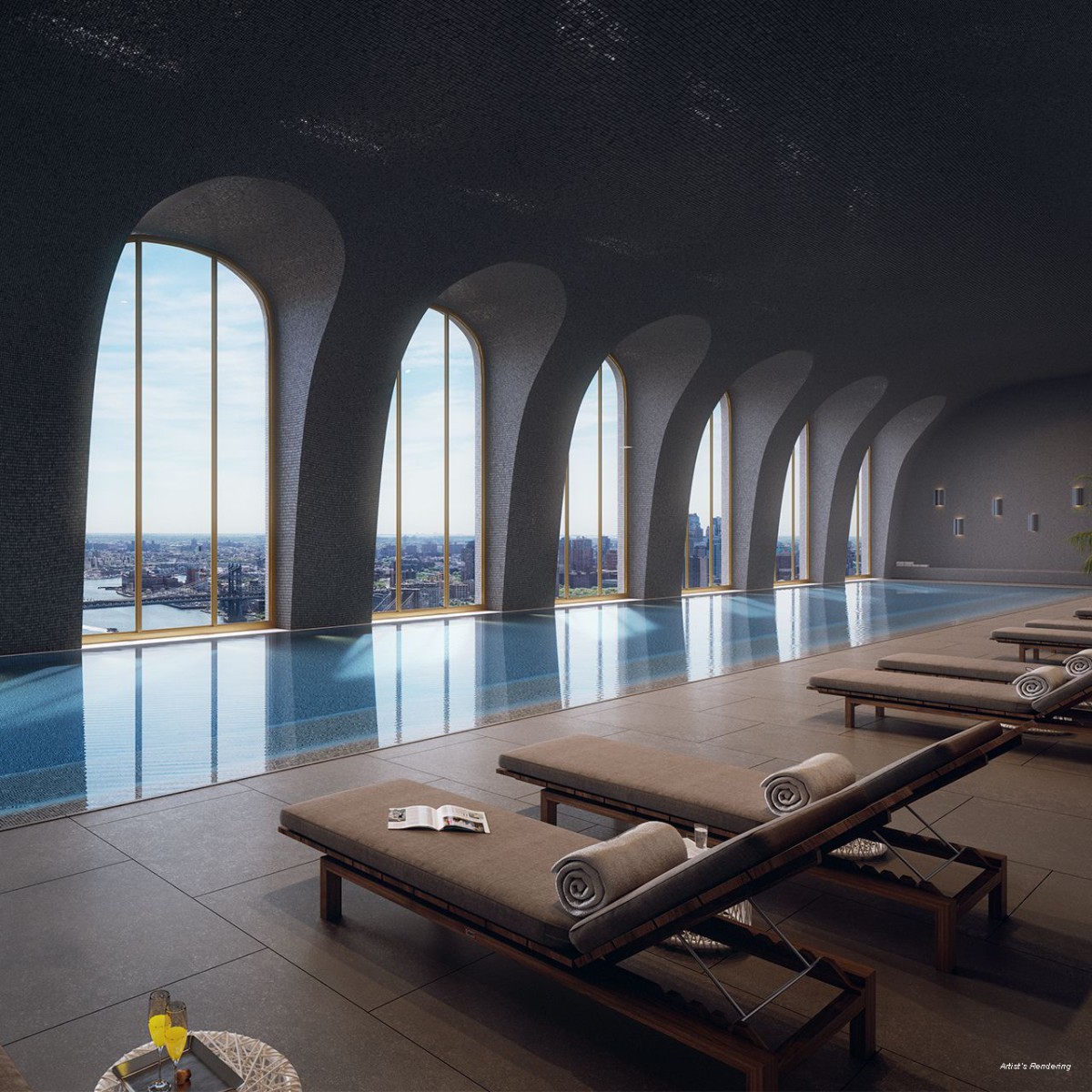 Source : pinimg.com
The place also renders play area designed for

basketball courtroom

and spa club, fitness club, swimming pool etc.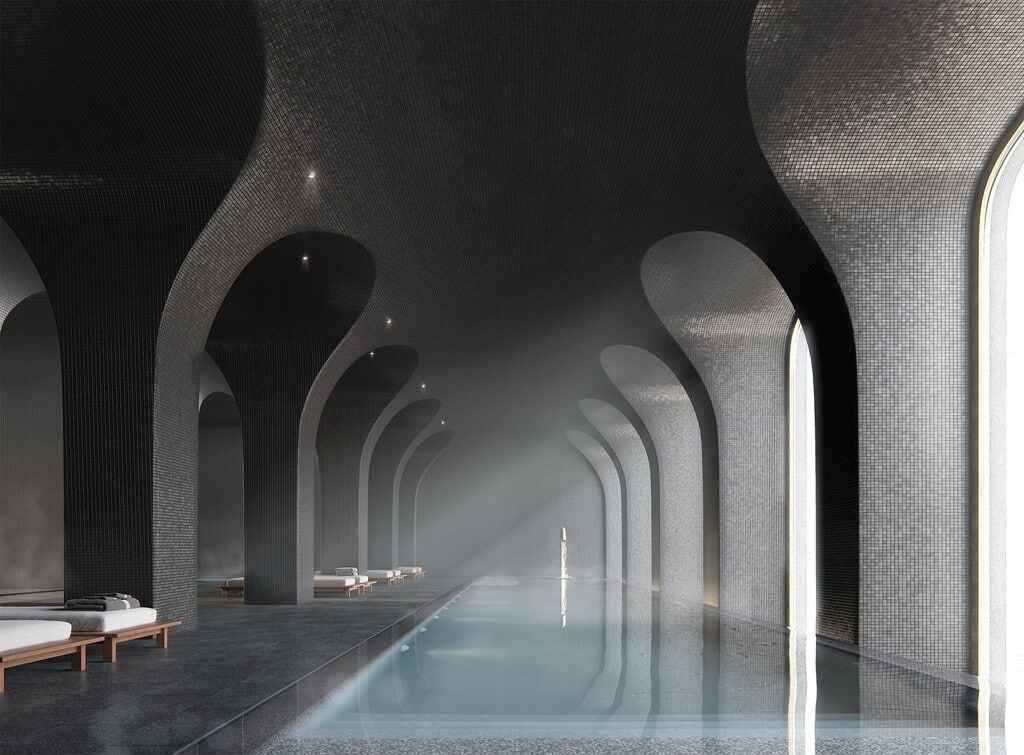 Source : imgs.6sqft.com
The

pool is designed with a dark palette colour

which compliments the interior texture of the rooms.
Also Read: The Opening Of The Shed At The Hudson Yards New York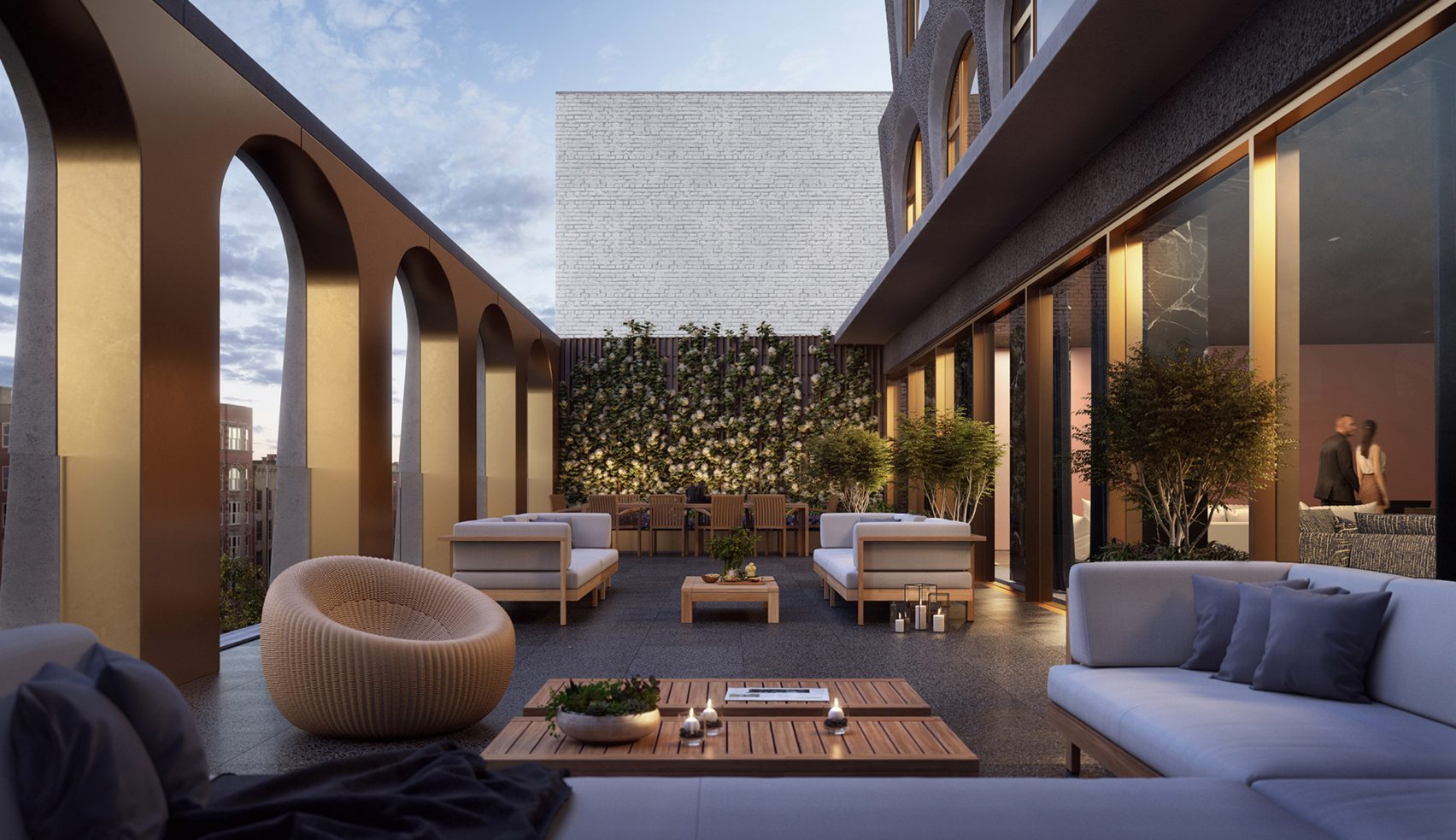 Source : static.dezeen.com
The

"motif"

i.e the exterior design of the building continues to be present in the inside part of the building, although making it look very much effortless the hard work behind the same is commendable.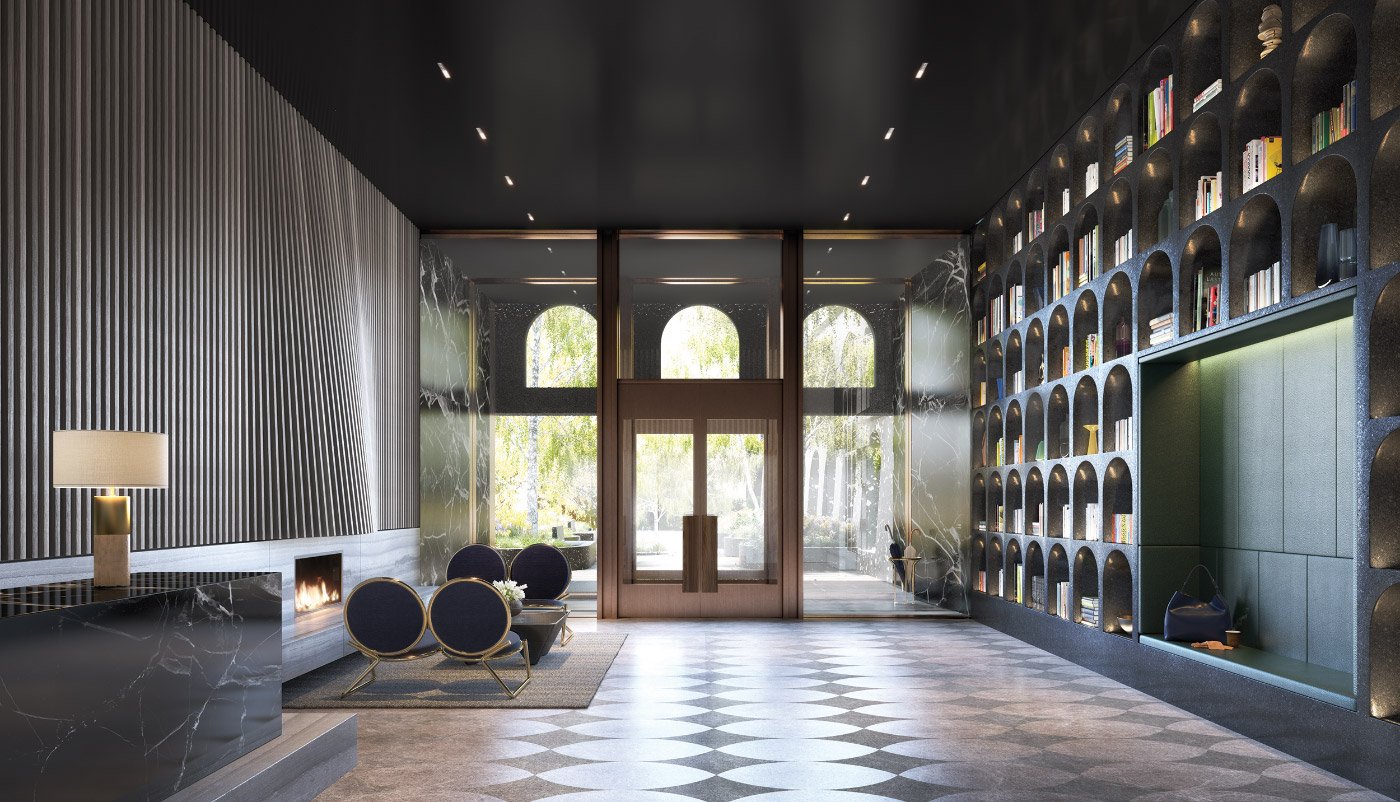 Source : cdn.archpaper.com
The 130 William in New York

has the best interiors with skyscraper that compliments the exterior and the top most floor the best place for the birds.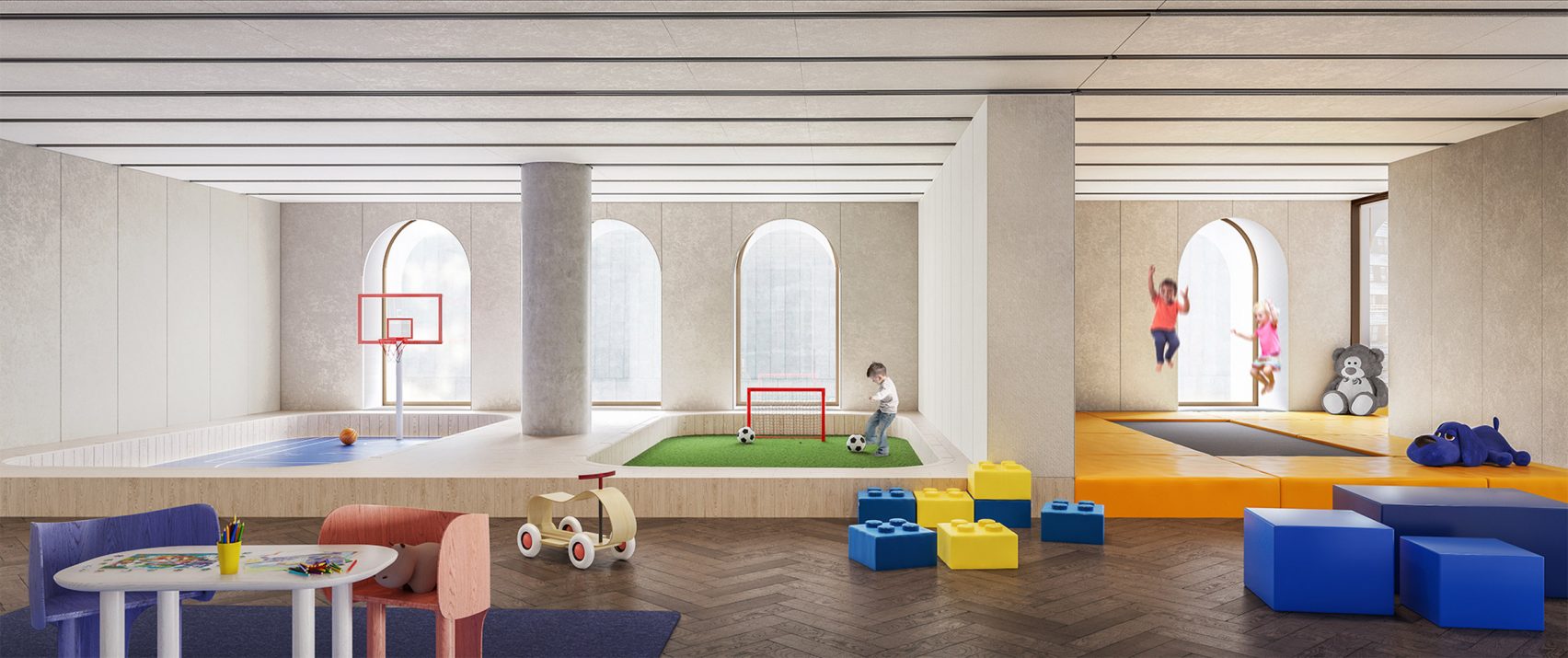 Source : static.dezeen.com
And at last the base of the tower includes a plaza park which allows the busy residents of the urban city to get a relaxing time at the end of the day. The condo serves well for the kids to enjoy a safe play area for all day long.