Top 5 Bathroom Renovation Ideas for 2023
Bathroom renovations are an excellent way to breathe new life into your space. You could renovate your bathroom to fix existing issues, increase storage space, update its look, add functionality, improve safety, and more. 
Renovations don't necessarily have to involve complete bathroom deconstructions. It could mean replacing or changing a few features to enhance your bathroom's look and feel.
Renovating your bathroom increases your home's resale value and enables you to showcase your style and design preferences. A poorly designed bathroom might invite clutter. However, additional storage can help declutter your bathroom space. 
While there's a lot you can do to renovate your bathroom, it all depends on your financial capacity. Here are five bathroom renovation ideas you can consider.
Add Bathroom Wall Tiles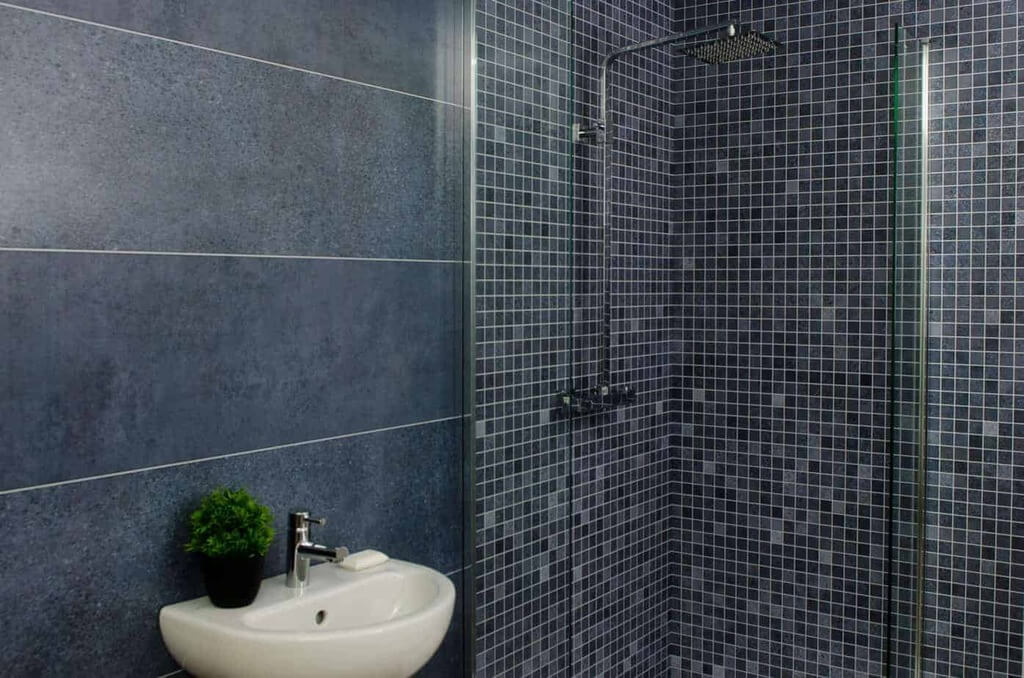 Source: easypanels.co.uk
Tiles are an excellent bathroom wall material to consider during renovations. They're ideal for this space because they're long-lasting, water resistant, and easy to maintain. 
Bathroom wall tiles come in various design options, making it easier to pick a design suitable for your home, including funky, mismatched, modern, rustic, and other styles. Tiles are a permanent, cost-effective solution for maintaining appeal and quality for a long time.
Bathroom wall tiles are available in various materials, such as natural stone for a luxurious look, glass to brighten the area and porcelain for a smooth finish. 
They're of different shapes and sizes, giving you the option to renovate with large, mosaic, or little tiles. High-quality tiles from Amber or a vendor near you can help create a stylish and modern bathroom.
Add A Walk-In Shower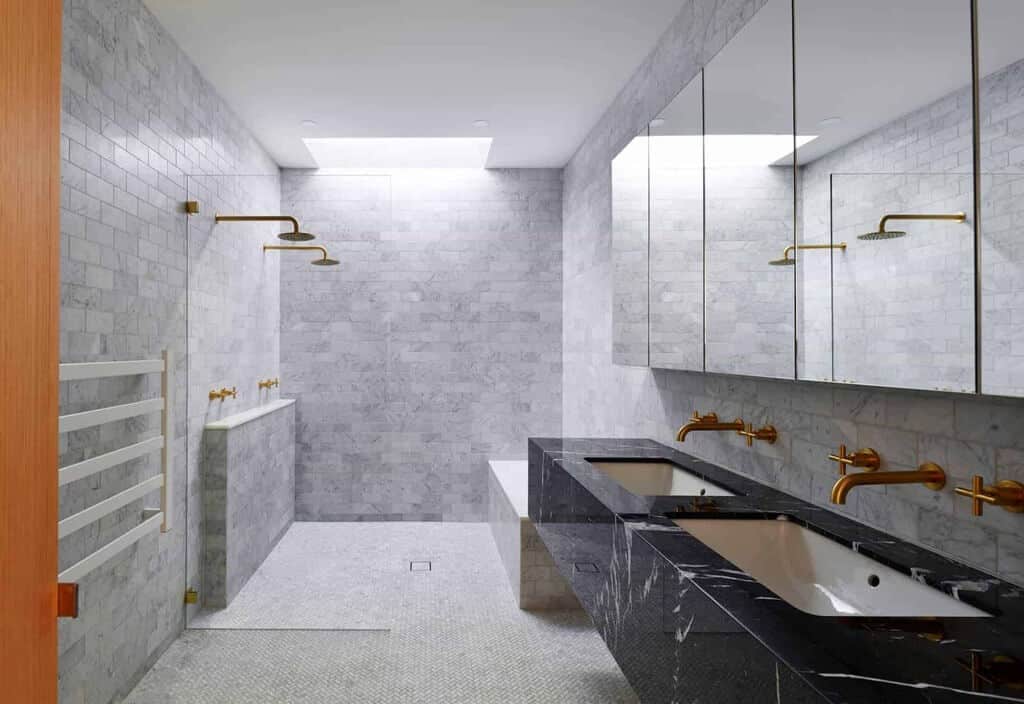 Source: decorsnob.com
Suppose you're considering a modern or contemporary bathroom. In that case, walk-in showers are an excellent option that works well with minimalist aesthetics due to the lack of curtains or doors. 
This decor creates a more open and visual space. Walk-in showers come in various design and color options, including rectangular, hexagonal, or square. Since its dimensions aren't confined to a tub, they allow for more space.
Walk-in showers are easy to access, especially for people with mobility concerns, and are suitable for any bathroom. Unlike tubs with many crevices and corners, walk-in showers have few, making them easier to clean. They also offer various enclosure designs, allowing you to customize your bathroom.
Update The Flooring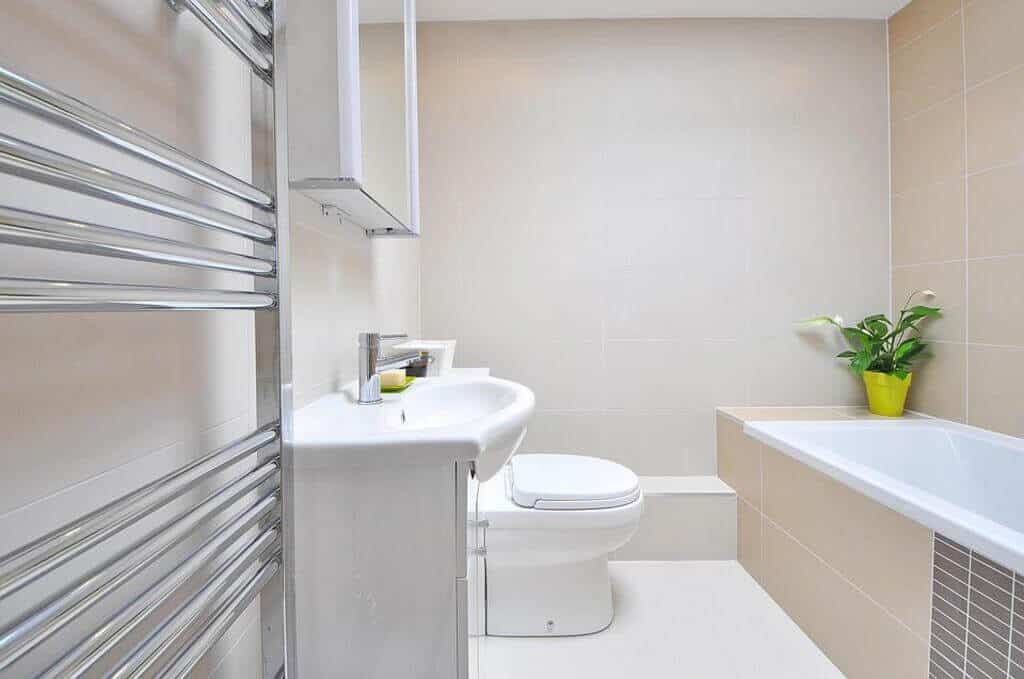 Source: pixabay.com
Bathroom flooring can be expensive, and if you're working with a tight budget when renovating, you can find budget-friendly options for your renovation project. 
If your bathroom floor is wooden, you can refresh it with a new shade of paint. If you're looking for a natural look, add a tint to white enamel to protect your wood while keeping it beautiful and shiny for many years.
You can add an accent rug to break an ordinary floor's monotony while bringing color into the room. You can also put contemporary rugs around the bathroom, including the front of your sink, at the entrance, and at the bath's foot. Rugs can also help you hide the unappealing parts of your bathroom. 
Vinyl flooring is another excellent option with print layers and textured surfaces that look like wood, natural stone, and other premium materials.
Add Mirrors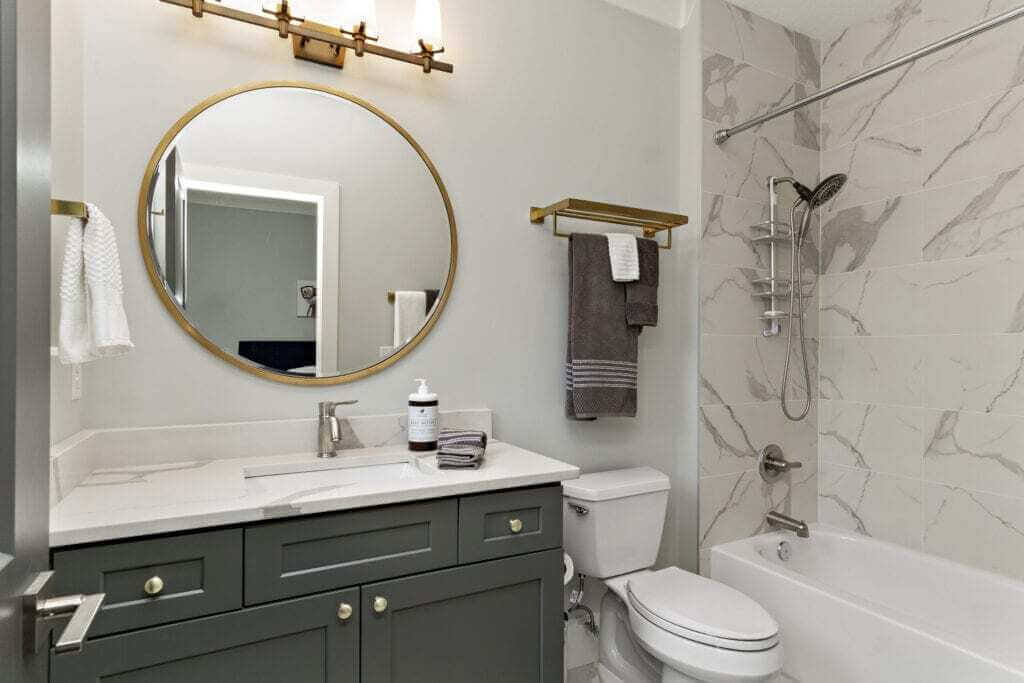 Source: angi.com
Mirrors are an excellent way to make your bathroom look bigger while giving you some design tricks to improve a cramped bathroom space. 
Using small mirrors over the vanity doesn't help maximize the visual effect. Go for mirrors that cover the whole vanity's expanse while mimicking its style and space. 
Hang full-length mirrors in the bath to enhance the room's reflective capabilities and make your daily routines more convenient.
You may also put some mirrors behind your light fixtures to enhance and magnify lighting, considerably brightening the room. Consider using decorative mirrors, including mirrored vases, backsplashes, perfume trays, jars, or picture frames. 
Including mirrors in your bathroom design adds more light into the room, brightens corners, adds visual drama, and creates a wow factor.
Also Read: 21+ Walk in Shower Ideas to Make Luxury Bathroom Look
Install Vanity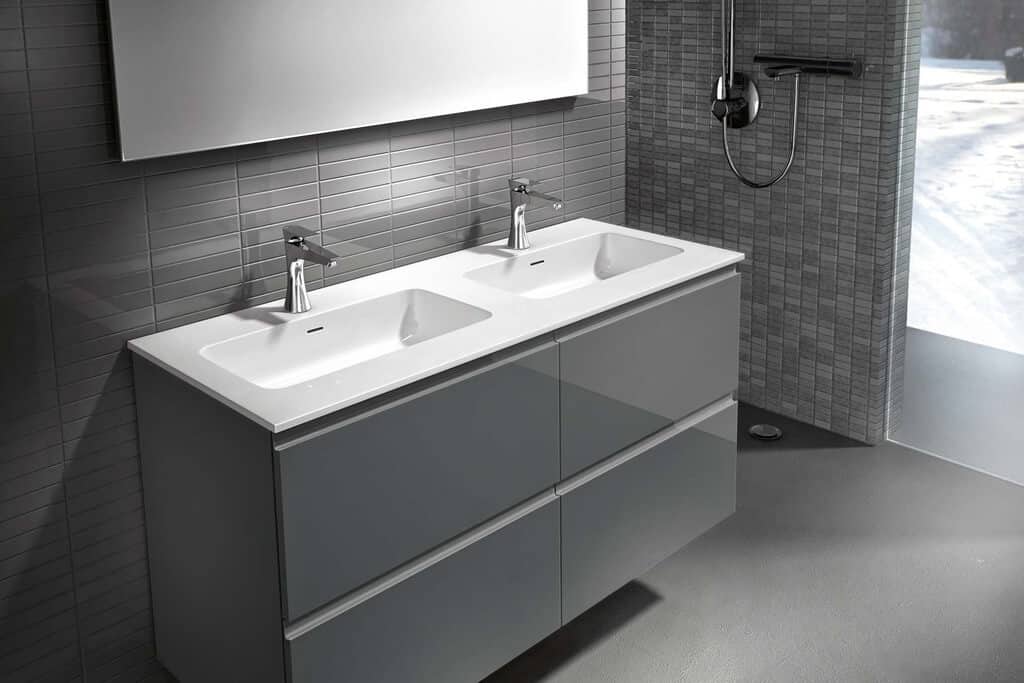 Source: europeancabinets.com
The vanity offers a magnificent addition to your bathroom and the unique appearance it lacks. It renews your bathroom and increases home value. 
Installing a vanity in the room comes with shelves, cabinets, and drawers, giving you a lot of space for your toiletries. This enhances your bathroom's organization. Vanity is an excellent way to update your style, improve lighting, and give you more counter space.
You may combine closed and open storage, make a statement with vanity lighting and consider installing separate vanity units. You can pick a sleek, modern design and play with symmetry by perfectly spacing mirrors, lights, and basins. 
A custom-made vanity will be ideal if you want a unique look. Add a painted vanity unit for a color splash in your bathroom.
Endnote
Renovating your bathroom is an excellent way to enhance the room's look and feel and increase your property's worth. Consider these ideas the next time you plan a bathroom renovation project.