Dress Up Outdoor Spaces In Your Home With Elegant Outdoor Furniture
276 views
If you think selecting outdoor furniture is a comparatively easy task, then you are damn wrong. The fact is you need concrete ideas and serious dollars to pick the perfect outdoor furniture. Many people think that visiting a furniture store and randomly selecting tables, chairs, and benches are enough to decorate the outdoor space; but, it is not. Cabana Home Santa Barbara Store is one place where you can find some cool outdoor furniture. Here not only you will get the furniture of your choice but if you want you can ask for expert assistance in selecting the best and cost-effective outdoor furniture.
Remember a simple piece of furniture in the outdoor space is a major addition and has all the potential to either add or condemn the value of your property.
Some Trending Outdoor Furniture Ideas
Here are some ideas to help you decide what furniture will suit best in outdoor space,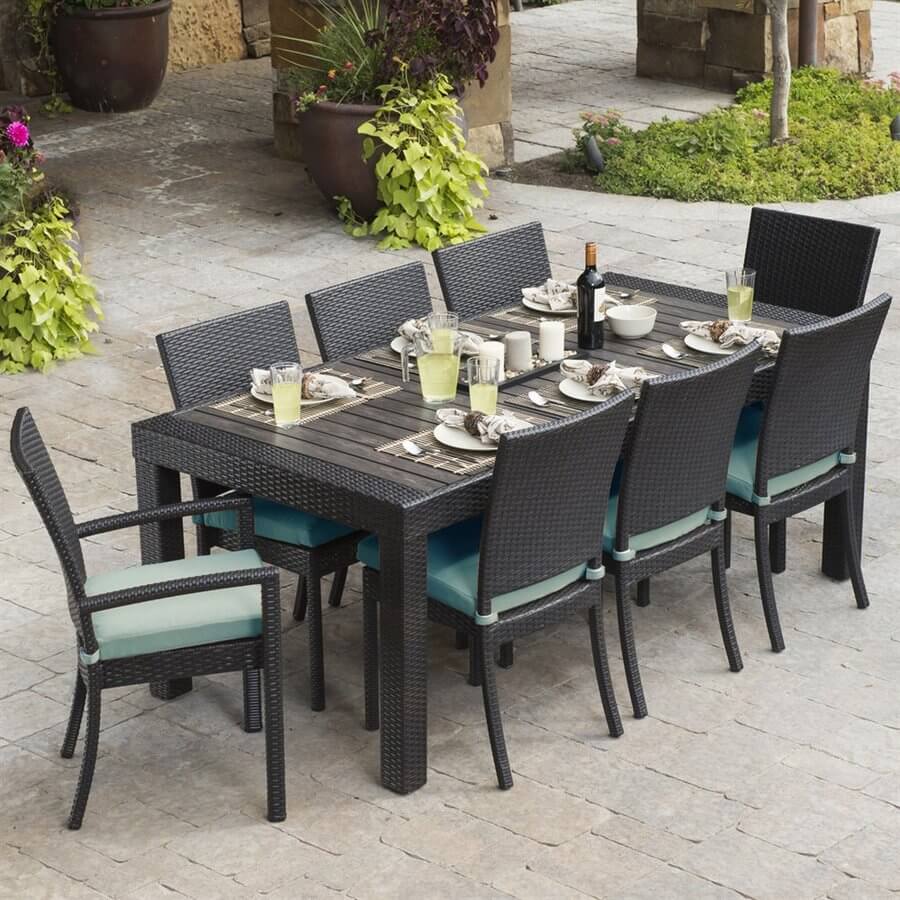 Source: mobileimages.lowes.com
If you have enough space, then thinking to add a dining table sufficient for your family members is a good idea. Although, you will rarely have dinner outside the home, having a dinner set will give you reasons to enjoy the dinner in open outdoor spaces. Don't worry if your outdoor space is small, these days you will easily find a foldable dining set that consumes very little space when folded.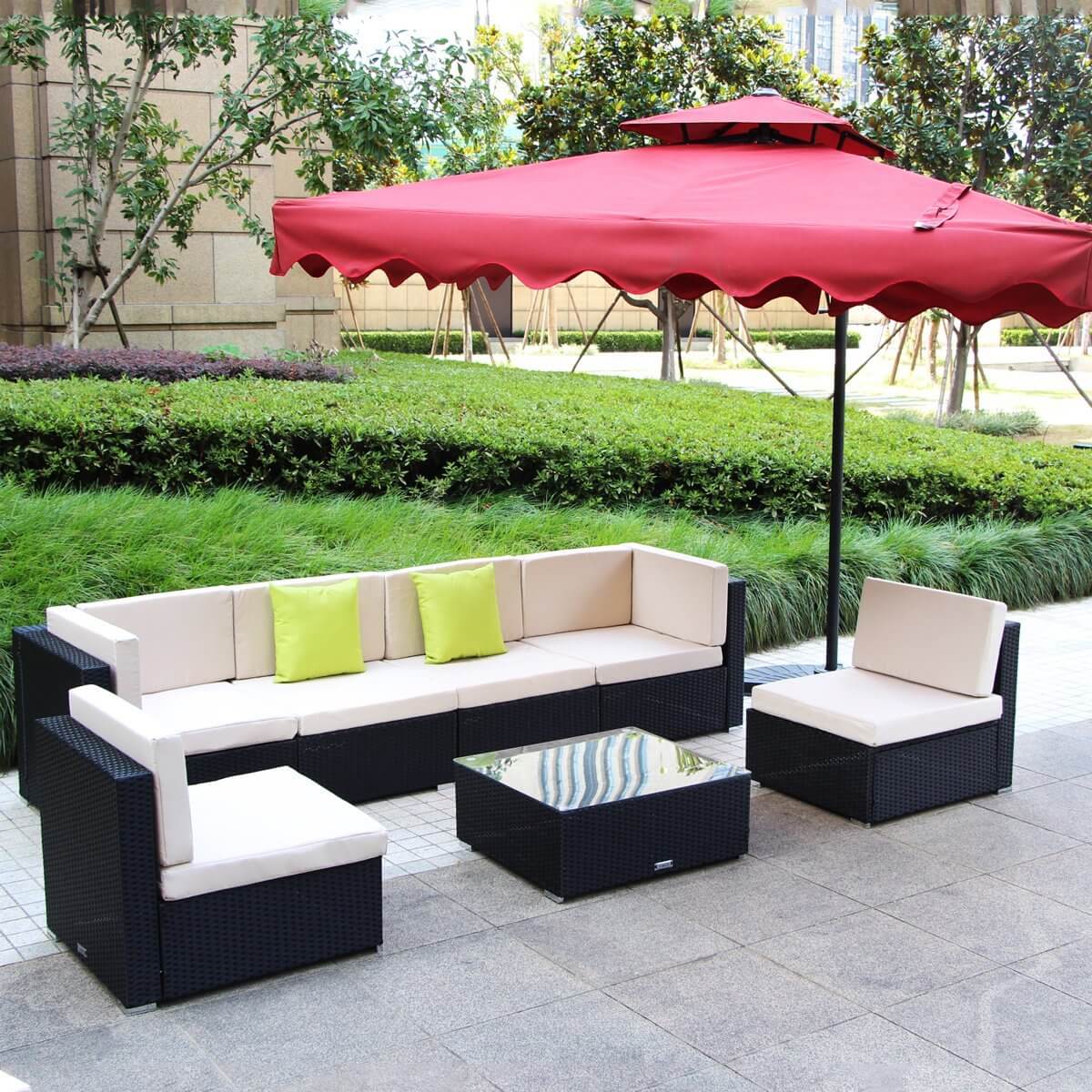 Source: beachfrontdecor.com
When you have a small outdoor space, it is better to look out for individual pieces of furniture as they will easily fit into nooks and crannies yet enhancing the aesthetic beauty of the home. Think of a sectional corner chair as a good option to fill the void and bring elegance to the outdoor space.
Patio Chairs and a Patio Table: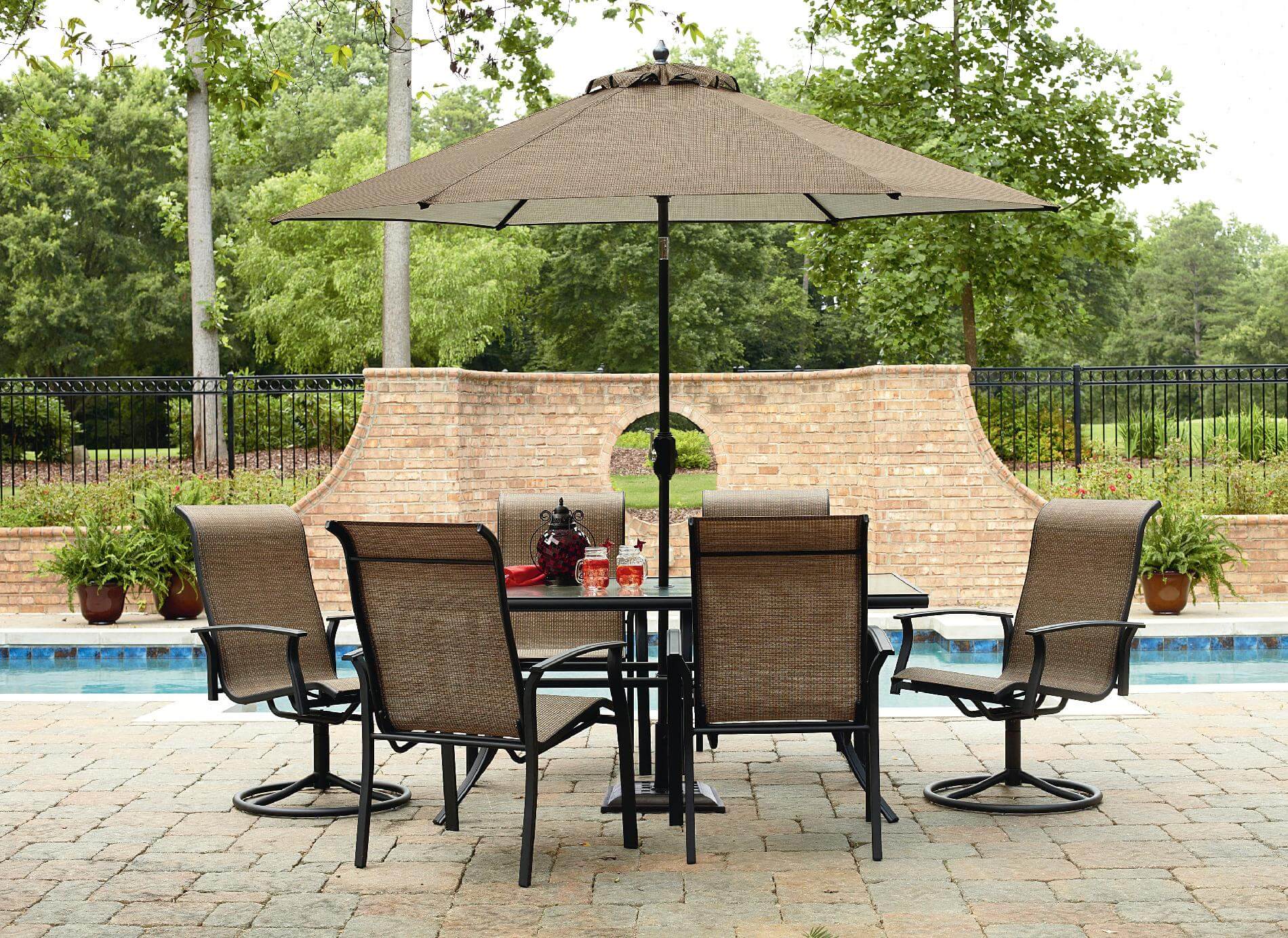 Source: footymundo.com
It does not matter whether you have a small studio apartment or a big house or with a carved garden, having patio chairs and a small patio table always comes in handy. Not only it serves the purpose of beautifying your home, but it can also be used to shed your nervousness and negativity.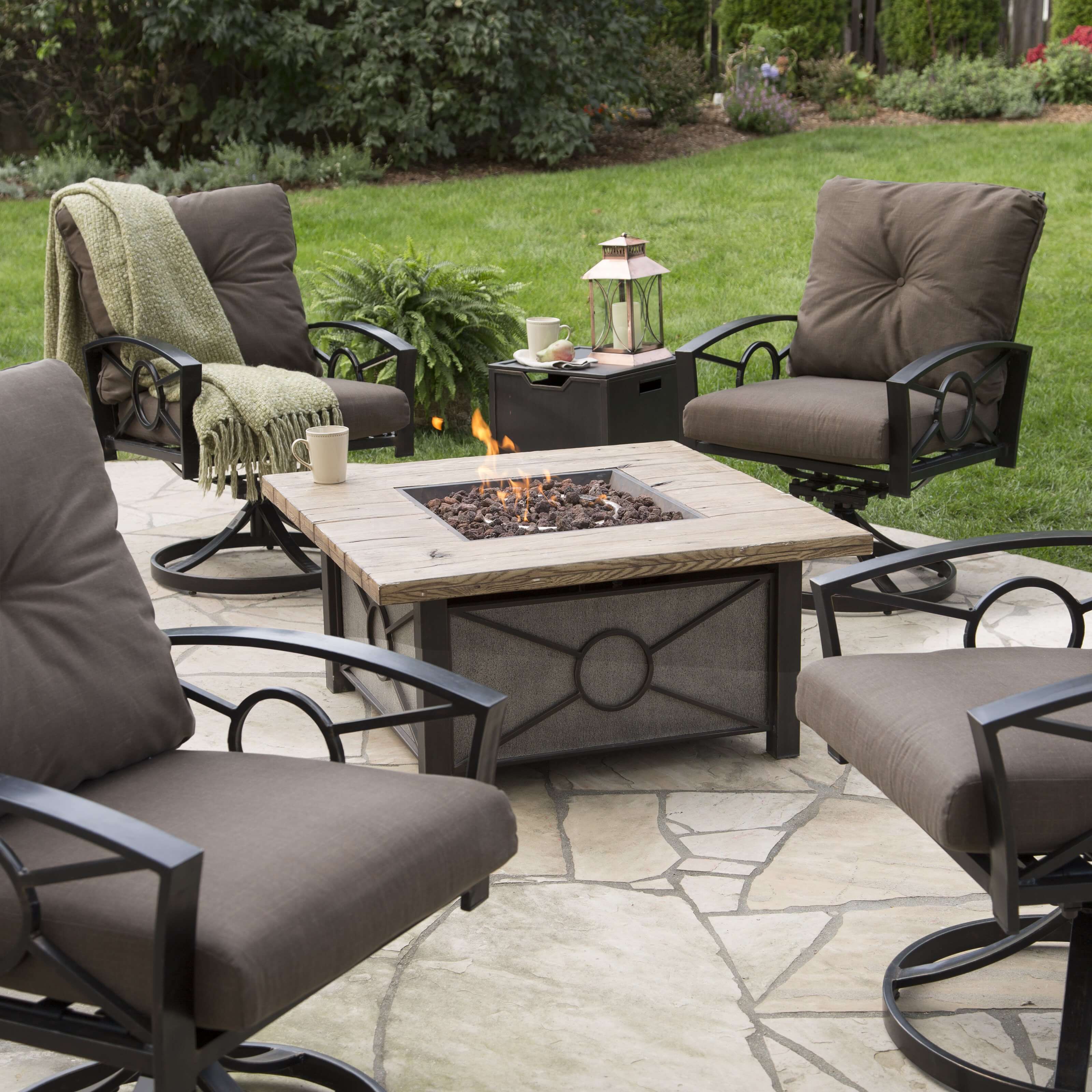 Source: jmdcms.com
No need to ask for more when you are getting elegant chairs, a table scrambled between them and some space in between. Using conversion sets intelligently in your outdoor spaces not only helps in beautifying the space but will also help you relax comfortably without getting on top of each other.
Loveseat and a Coffee Table: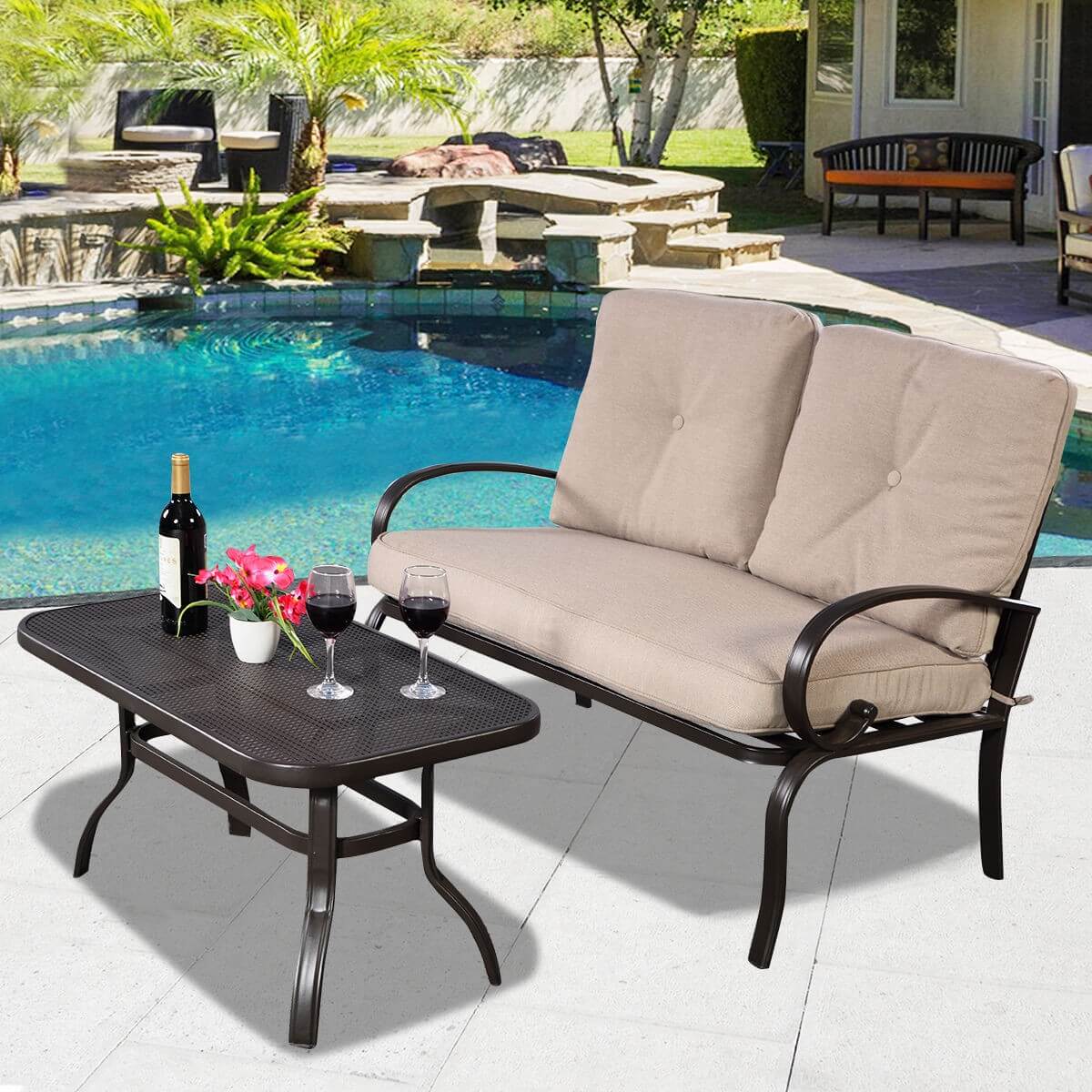 Source: aliyuncs.com
It can comfortably fit two and will ensure the love and bond of your relationship remain strong forever. Having a loveseat and a coffee table in an outdoor space ensures no matter what happens in your life, you always have to find time for each other. A place to have a nice coffee with your beloved to enhance your belongingness and relieve you of your worries.
Before buying outdoor design furniture ask few questions to yourself. What you and your family love to do in outdoor spaces? How and for what purpose you want to use the outdoor space? If you don't find answers to these questions, just close your eyes and imagine what would you prefer to do in this space on Saturday evenings, and it will become easier for you to choose the precise outdoor furniture meeting your needs.