4 Beautiful Pool Patio Ideas For Your Backyard
Every homeowner desires something slightly different for their pool patio—not only in the way that it looks, but also in the activities and atmosphere it facilitates. Here are a few popular ideas to consider for your pool patio:
An Expansive Lawn And Stepping Stones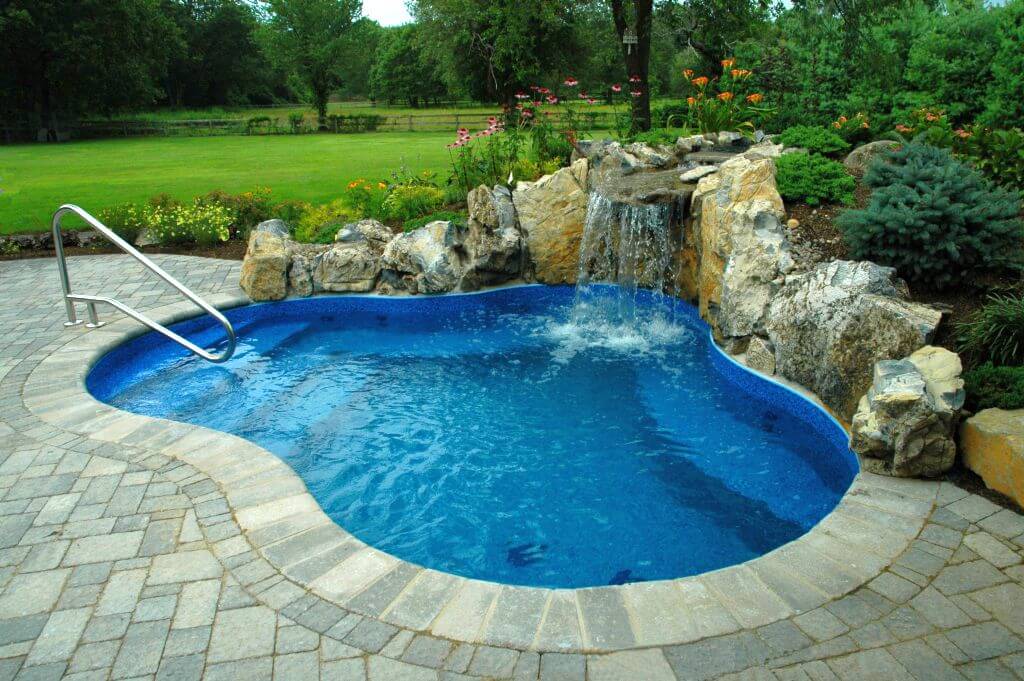 Source: myaustinelite.com
When a pool is surrounded on all sides by a lush lawn, the area tends to look and feel more open. It also tends to give the poolside a fun, welcoming appearance. Consider creating several purposeful concrete or stone platforms that are interconnected by stepping stones to optimize the amount of green space surrounding your pool—thereby optimizing its spaciousness. Also consider the benefits of building these small patios at various levels to add dimension to your poolside. Keeping the lawn manicured and vibrant is key to making this landscape design look its best. Also, pool remodeling is one of the most cost-effective options if you want to level up your patio design. Get some inspiration to know what you want!
An Eye-Catching Combination Of Materials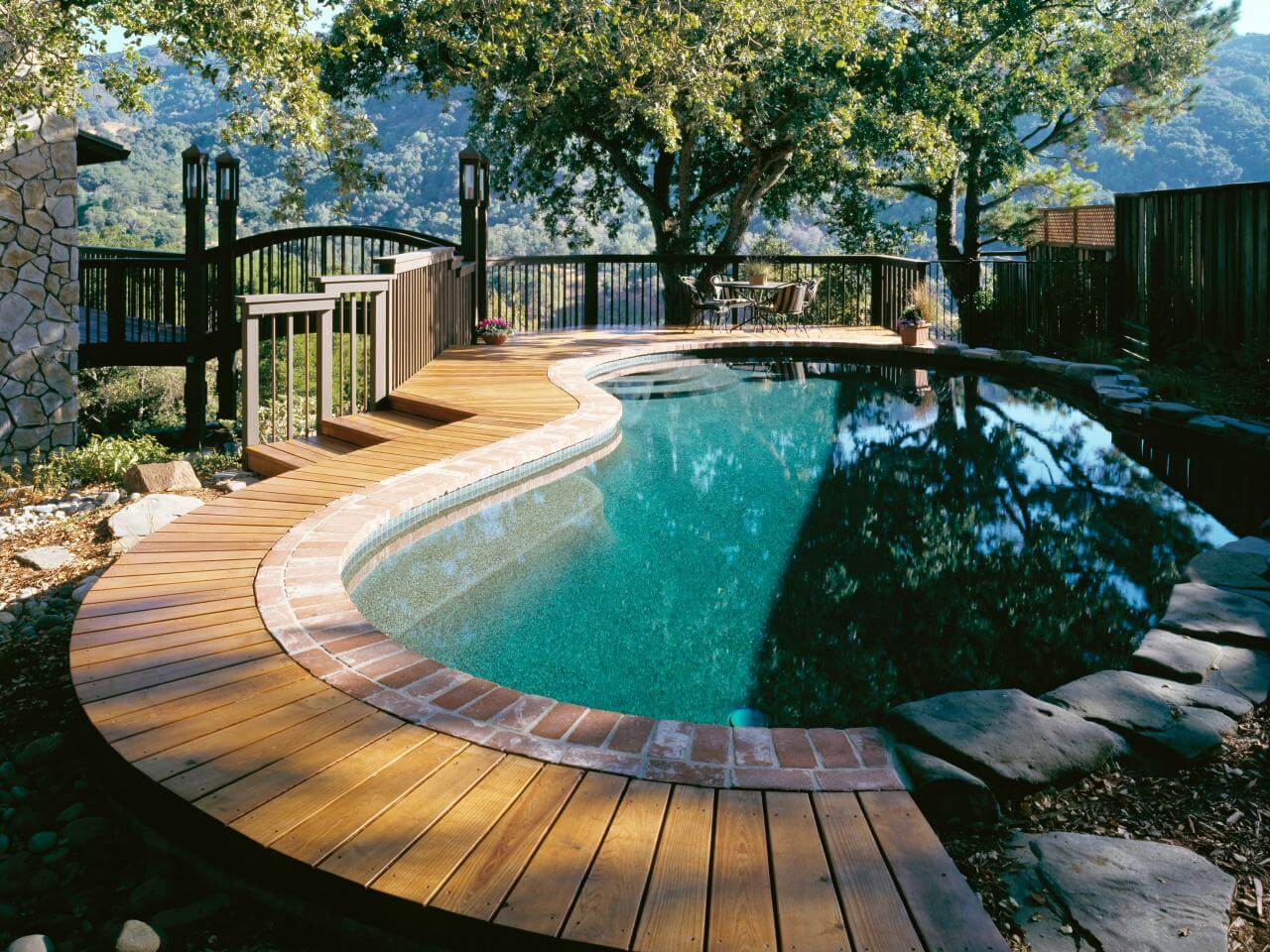 Source: hgtvhome.sndimg.com
Utilizing a tasteful combination of different hardscaping materials in the installation of your pool patio can give the end result a distinctly professional and expensive appearance. When built using a contrasting material, any feature stands a chance of becoming a focal feature of the landscape. A warm wooden pool deck can be offset by cool limestone slabs, and the more sudden the transition is, the greater the visual effect will be. Contrasting materials can still serve a similar aesthetic theme. Alongside a curvaceous pool surrounded by plenty of boulders and greenery, both wood and stone would complement the naturalistic theme created. Wooden benches or stone seat walls are excellent examples of built-in seating options that can save space and leave more room for other features. You have to make sure all this work doesn't go to waste, make sure you keep your pool water crystal clear with a pool robot.
Also Read:- Best Tropical Swimming Pool Ideas To Get Your Old Swimming Pool Party-Ready
A Resort-Like Getaway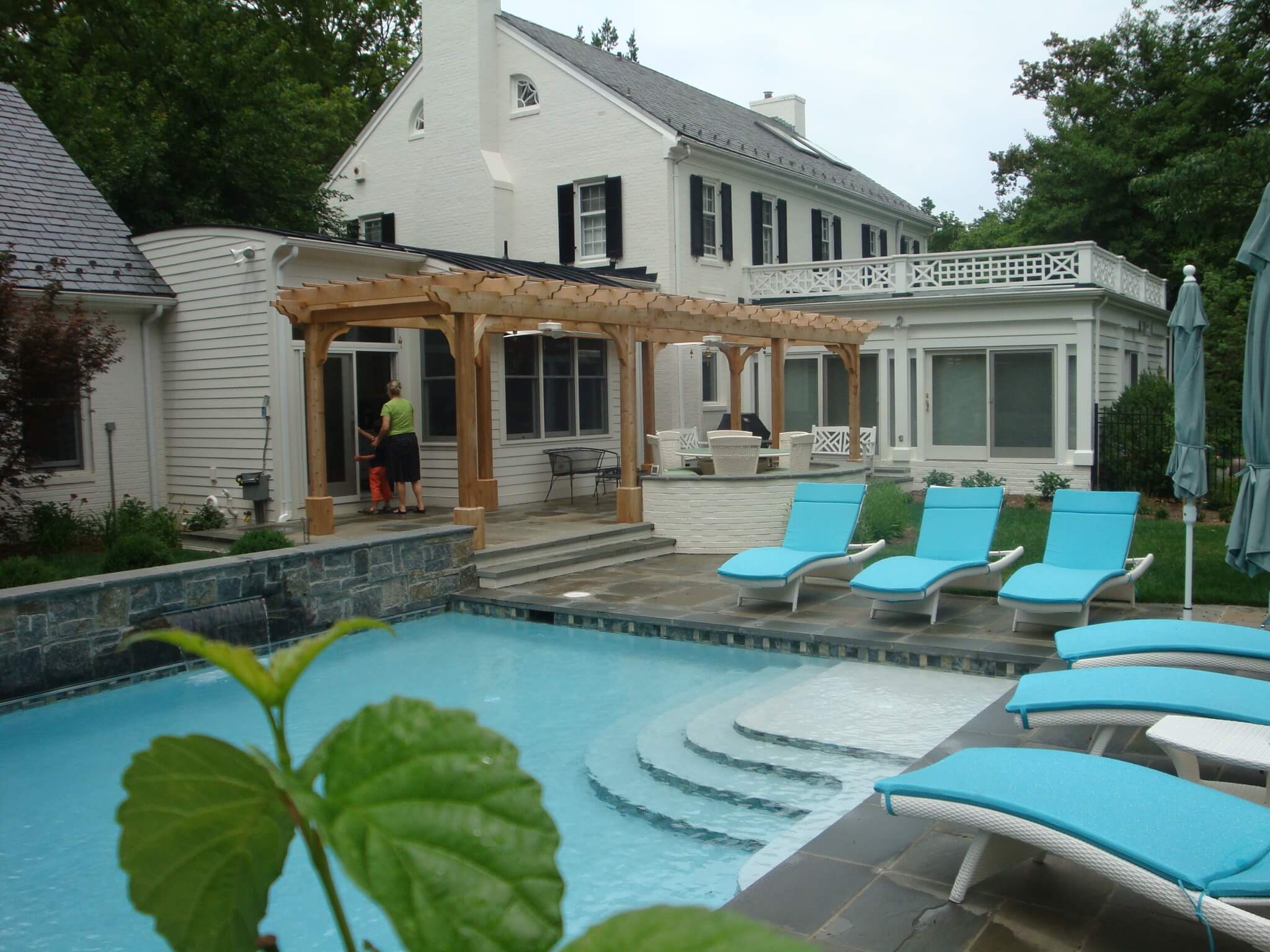 Source: revolutionarygardens.com
Every square inch of your poolside can be customized to facilitate the kind of leisure and entertainment activities that you enjoy. If you prefer relaxing at home with the family rather than going on vacation (or simply find it more budget-friendly) you can transform your poolside into a resort-like getaway fit for a "staycation." Build an outdoor kitchen and bar from which to serve homemade pizzas and cool drinks. Surround the pool with enough comfortable recliners to accommodate all your friends and family. Install a water feature at the poolside for a soothing soundtrack to which you can take a midday nap. The right finishes are key to achieving the look and feel you desire—be it luxurious or exotic. Tiki torches, large leafed plants, and distressed wooden elements can give the poolside a casual, beachy appearance. Curtains billowing out from your pergola can give the space it shelters a touch of hotel-grade grandeur.
A Cozy Fireside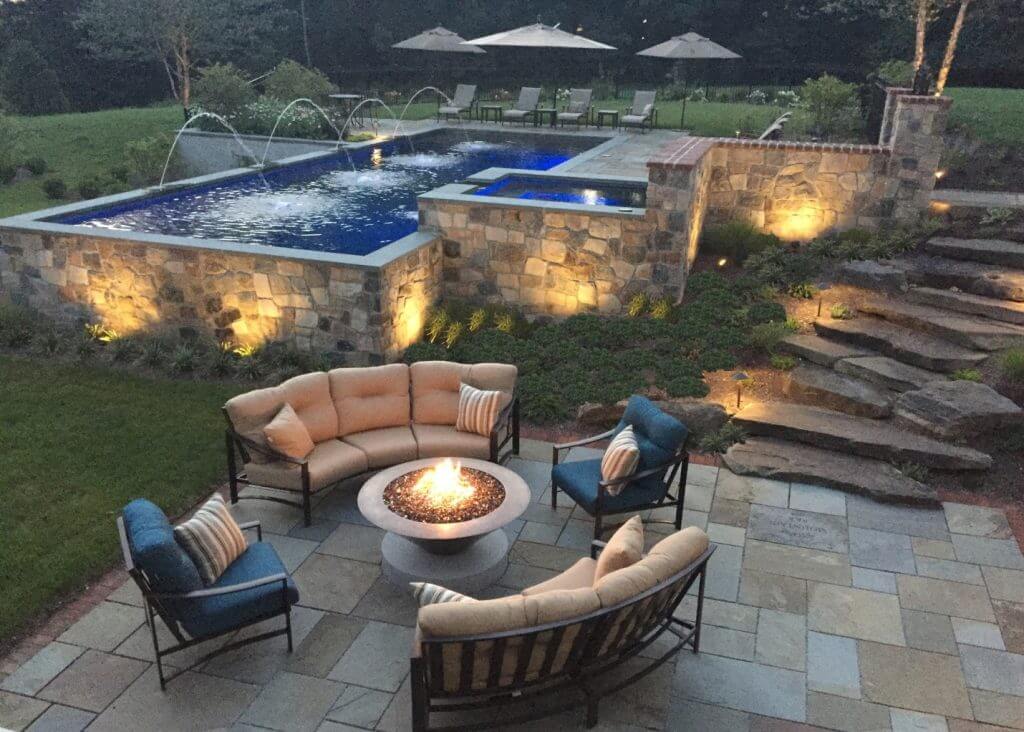 Source: wallacelandscape.com
Pairing natural elements is a design technique that is yet to go out of fashion. Combining the cool hues of motionless pool water with the tangible warmth of a dynamic fire results in a staggering and multi-dimensional contrast. Having a fire near the pool also offers swimmers a source of warmth beside which to dry off. For non-swimmers, a fire pit or modern fire table provides a place to relax and chat while remaining close enough to loved ones in the water. Fire features also energize outdoor living after sunset, improving visibility and warding off the evening chill.