Glulam or LVL: Which is Stronger?
10,133 views
Most, if not all modern wood-framed buildings use engineered wood products. And the two most popular options among builders are glue laminated timber (glulam) and Laminated Veneer Lumber (LVL).
Let's dive in to find out what each of these really is a stronger option for your wood building project.
Glulam Construction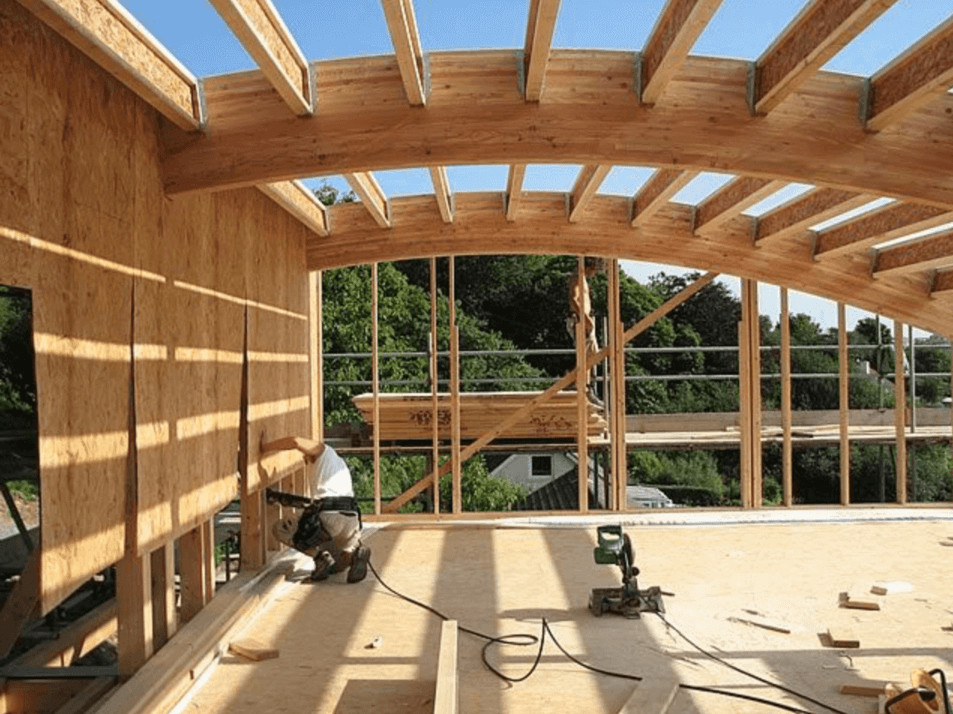 Source: i.pinimg.com
Made with multiple layers of wood lumber held together with high-strength adhesive, glulam is an innovative and versatile laminated beam used in both residential and commercial construction.
A glulam unit looks like a well-bonded stack of large lumber glued together. They don't only come in a variety of sizes but can also be custom-fabricated to meet a wide range of design specifications. Due to the strength and stiffness glulam construction offers, it's often an essential component used for building vaulted roofs, domes, and bridges.
When it comes to glulam connections, they typically feature steel bolts, dowels, and plates.
Common Uses
Common uses for glulam include:
Straight beams

Curved beams

Arched bridges

Trusses

Columns from round and square to complex ones

Tied rafters and arches
Strength Profile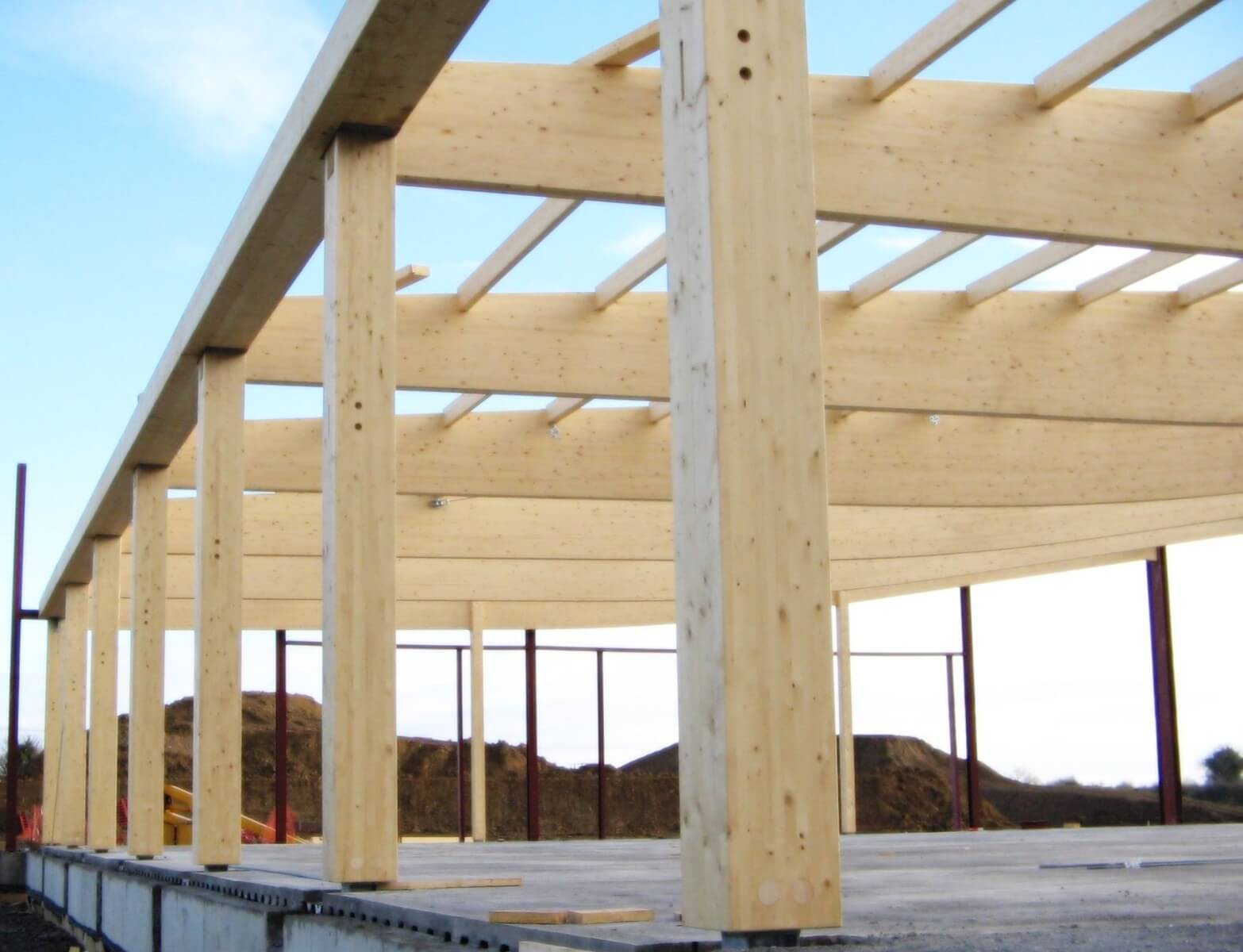 Source: glenfort.com
The classification of glue-laminated timber members is based on their unique strength properties and their rating on a stress classification system. The first part of the rating refers to their reference bending design value while the second part is their modulus of elasticity value.
Benefits of Using Glulam
For starters, glulam timbers are very strong, highly customizable, and cost-effective. Since they are made with smaller pieces of lumber, they are also resource-efficient. Builders and designers enjoy a number of benefits by using glulam in their construction projects, including:
Glulam can be used in a myriad of ways – from the roof and floor beams, and columns to decking and bracing

Have a unique capability of creating up to 500 feet of unsupported spans

Contain low levels of formaldehyde and thus, are environment-friendly

Cut down the handling and transportation costs

Can easily be customized to meet special design requirements

Are readily available in standard lengths and widths

Are easy to install and repair

Have amazing fire-resistant properties, better than steel beams

Are made to precise dimensions

Are manufactured in well-managed forests and are PEFC-certified
Also Read:- The Benefits Of Having Wood Furniture In Your Home
Precautions and Tips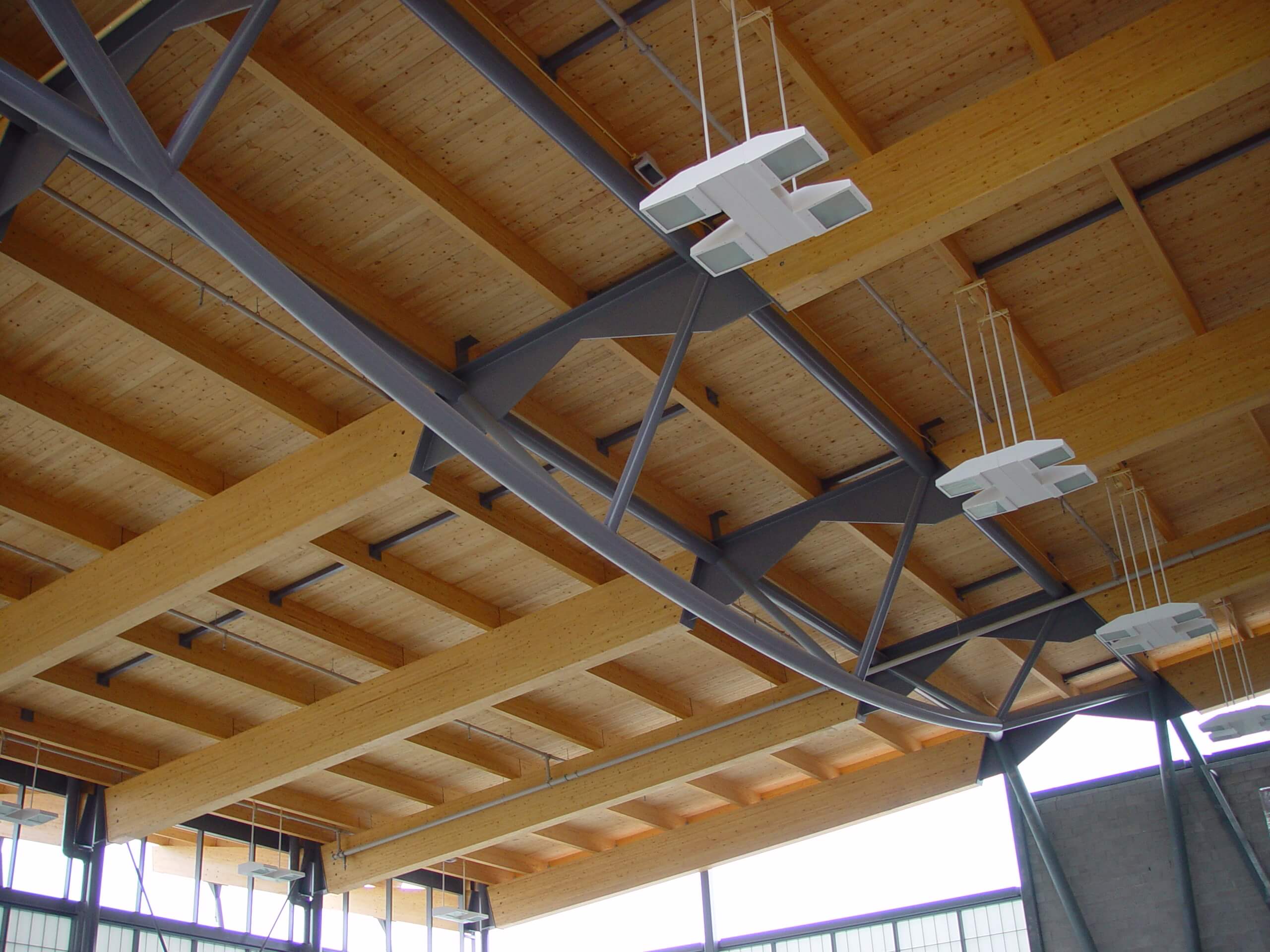 Source: timsys.com
Glulam requires careful handling and safe storage for damage prevention. It is crucial that you follow strict precautionary measures to ensure their maximum structural capacity.
Surface scratches are very common when handling glulam and so, make sure that you always use fabric slings when lifting it. When it comes to storage, the ideal position is vertical. You should also consider covering them with a plastic sheet to protect them from the weather. Moreover, glue-laminated timber shouldn't be exposed to outdoor conditions until they're ready for installation unless of course, they're specially made for outdoor areas.  
Laminated Veneer Lumber (LVL)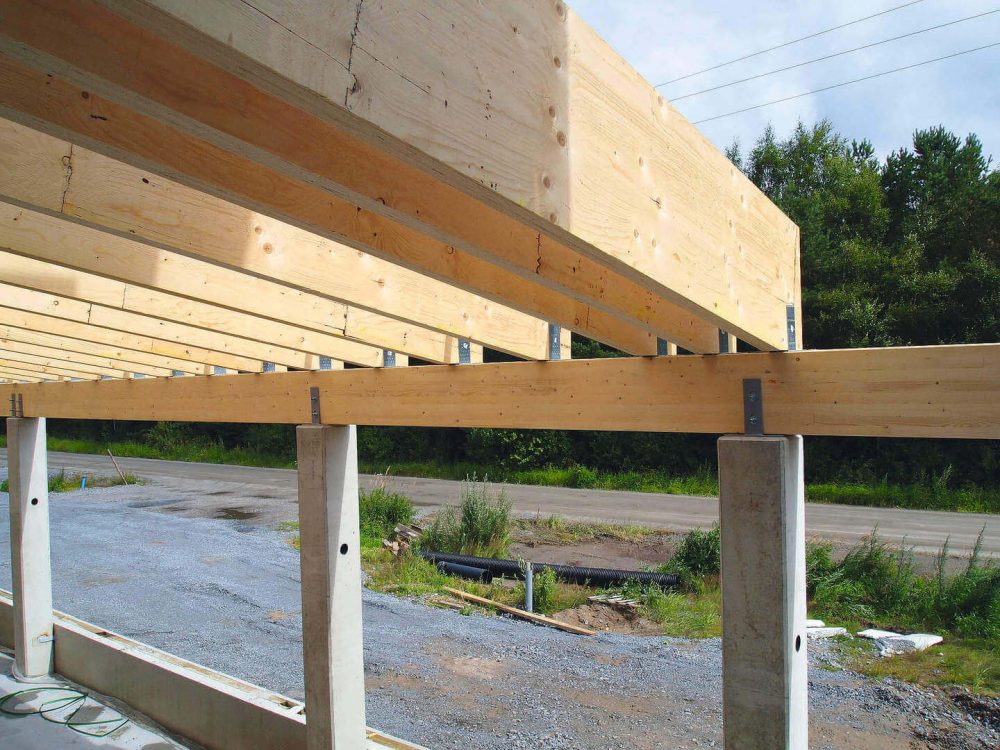 Source: universalply.com
LVL is another common timber wall cladding option for modern buildings. Also known as microlam, LVL is made from peeled or sliced thin veneers laid in a parallel arrangement and bonded together under heat and pressure.
The standard sizes of LVL include widths of 3 ½, 5 ¼, and 7 inches, and depths from 9 ½ to 24 inches deep. Columns are available in sizes from 4×4 and 8×8.
The biggest reason why builders so commonly use LVL is that it's cheap. A unique advantage of this beam type is that you can fabricate it to match narrower beam widths. Not only this, you can also get a larger beam made by simply nail-laminating several plies together. This especially proves helpful in retrofit projects where lifting a big, heavy beam is difficult or impossible.
Common Uses
The strong engineered wood beam is typically used for structural applications. Below are a few common uses of it:
Beams

Pitched rafters

Truss chords

Floor bearers

Formwork

Lintels

Purlins
Strength Profile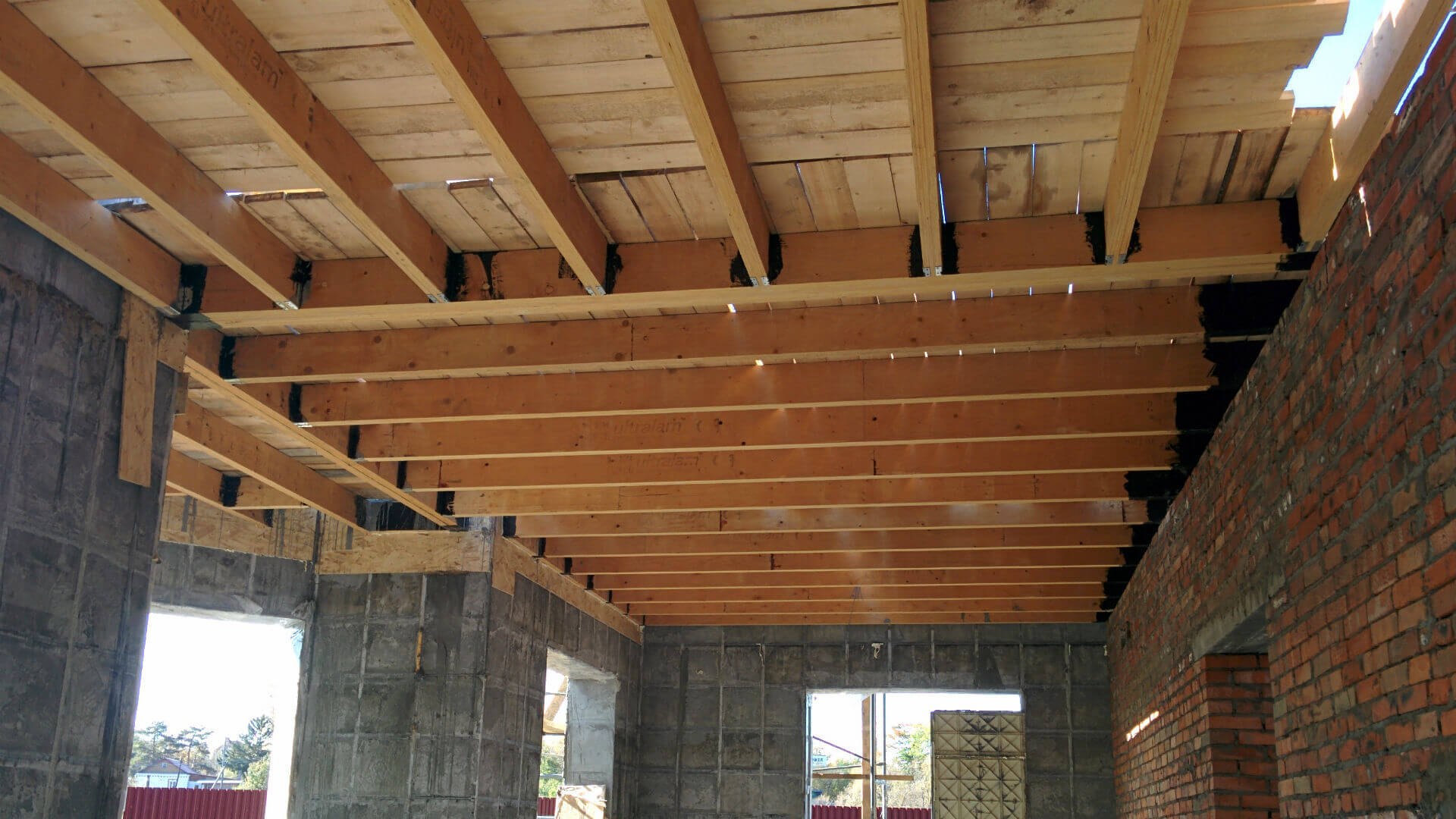 Source: ultralam.com
The strength of LVL can be compared with that of steel, concrete, and solid timber.
Benefits of Using LVL
The following are some of the amazing benefits offered by LVL.
High sustainability and durability

Is a cost-effective option

Delivers maximum structural reliability and considerable strength

Has fire-resistant properties similar to solid timber, burns at a slow and predictable rate

Is easily available in long lengths

Small wood pieces can easily be made into large LVL beams

Can easily be cut and machined with regular woodworking tools
Precautions And Tips
LVL is a popular timber wall cladding option that demands careful handling and storage. Ideally, it should be handled the same way as solid timber. If proper care isn't taken, damage to the edges and exposed corners is inevitable.
When on site, LVL beams should be laid flat off the ground. It's important to note that they should be dry before they're installed. As far as weather damage is concerned, short-term exposure doesn't really affect its performance but long-term exposure can. Therefore, you should consider preservative treatment and coat the material with a protective sheet.     
Summing It Up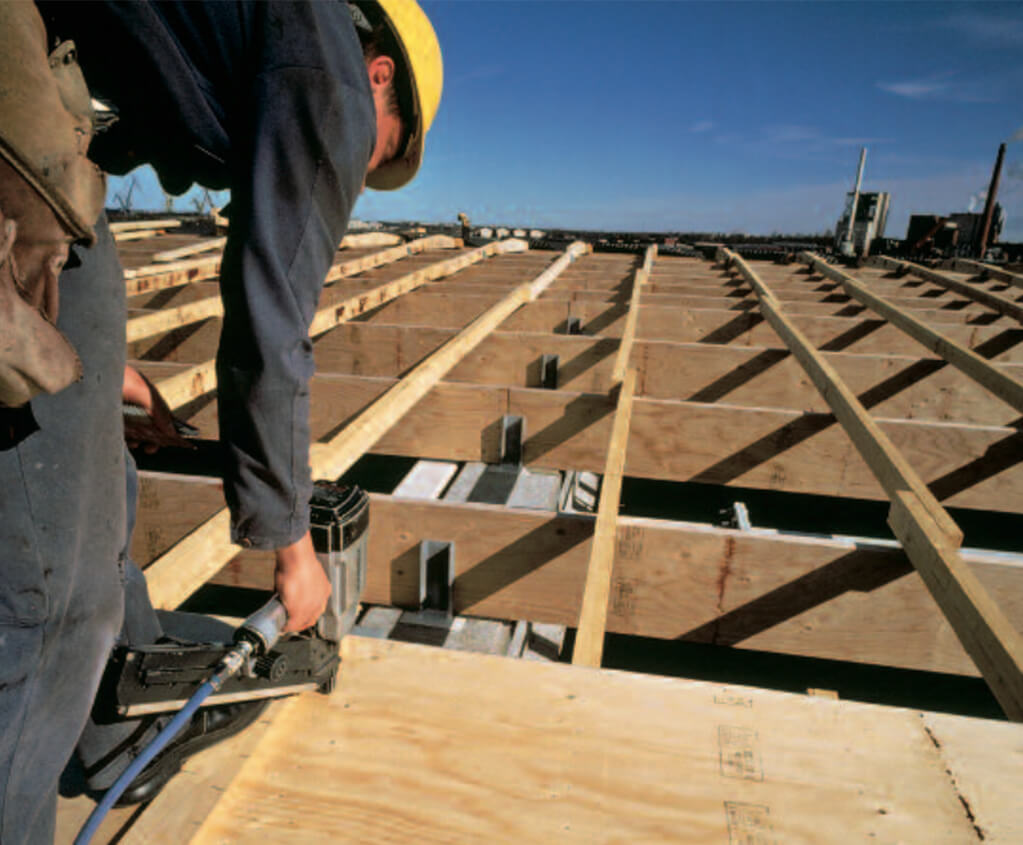 Source: cms.esi.info
Both glulam and LVL have their own set of advantages in the construction industry. Glulam beams are typically manufactured for a specific design. When they're brought on-site, they're usually already custom sanded, stained, and finished. Needless to say, they look stunning and can be expensive. Although they're much lighter than concrete and steel, they're extremely strong. Glulam is most commonly used in the construction of large buildings, including universities, airport, hotels, and museums.
On the other hand, you'll only find LVL buried in the walls, usually over windows and doors. Even when they're used for decks or other exterior structures, they tend to get covered up with different finishing products.
Both glulam and LVL are strong materials in their own roles. Your choice between the two will depend on the type of construction project you're working on and the kind of results you want.
About Author:-
Simon is an entrepreneur and self-proclaimed jack of all trades. Simon has experience in the building and home renovation industry and he knows what it takes to knock out a successful project whether it be commercial or residential. Currently, he works as a marketing consultant for ASH- one of the prominent suppliers of engineered oak flooring in Australia. Another niche for Simon is travel and outdoors leisure, including sporting equipment and bikes. A big kid at heart if it goes fast, bounces, slides or you can climb it Simon has put it to the test.