Are you remodeling your shower? If yes, you surely want to or at least plan to install a shower. Many people think that a bathroom is all about the outer appearance and the interiors. However, the most important thing while designing a bathroom or any space is the right sizing and dimensions. Yes, without proper shower dimensions and size, your bath space will be a disaster or unpleasant to look at.
When it comes to showers, apart from the styles, there are many shower sizes available in the market. Before installing a shower, you should know the basic standard size of the shower and its proper dimensions. You have to plan the bathroom remodel process according to the specific size.
Today in this blog, we're going to tell you everything about shower dimensions, including standard sizes and types of showers. We've also compiled a list of some of the trendy bathroom designs and best walk-in shower ideas. So keep on reading.
During your entire bathroom remodeling project, selecting the right size of your shower is one of the most important decisions that you have to make. Typically the size mostly depends on the kind of shower you want for your bathrooms, such as a walk-in shower or a shower and bathtub combo.
Standard Shower Dimensions & Sizes
A standard shower is actually a traditional set-up made by enclosed panels and a shower door. These types of showers have a shower pan and either a framed or frameless glass panel enclosure. You can create the interior as you like by placing various tiles on the floor and walls.
An ideal standard shower size is about 3 feet by 5 feet. These days prefabricated shower units or kits are also available in the market. So you can go for the small bathroom layout dimensions of about 32 inches wide x 32 inches deep. The latter size is the absolute minimum size for a shower. These shower kits are available in many incremental sizes up to 36 inches x 60 inches. You can get the one according to your preference.
These days most common widths for showers are 36, 32, and 60 (inches). Here's the list of the most typical average shower size:
32 inches x 32 inches
34 inches x 34 inches
36 inches x 36 inches
42 inches x 36 inches
48 inches x 36 inches
48 inches x 48 inches
60 inches x 36 inches
Before installing a shower unit, first, you need to decide whether you want a standard enclosure, freestanding walk-in shower, a steamy sauna, or a shower/bath. Below we've explained all three types of bathroom enclosures in detail along with their dimensions and measurements.
1. Standard Enclosure Showers
The size also depends on the shape of the shower. Yes, every shape has different shower dimensions.
Square-Shaped Shower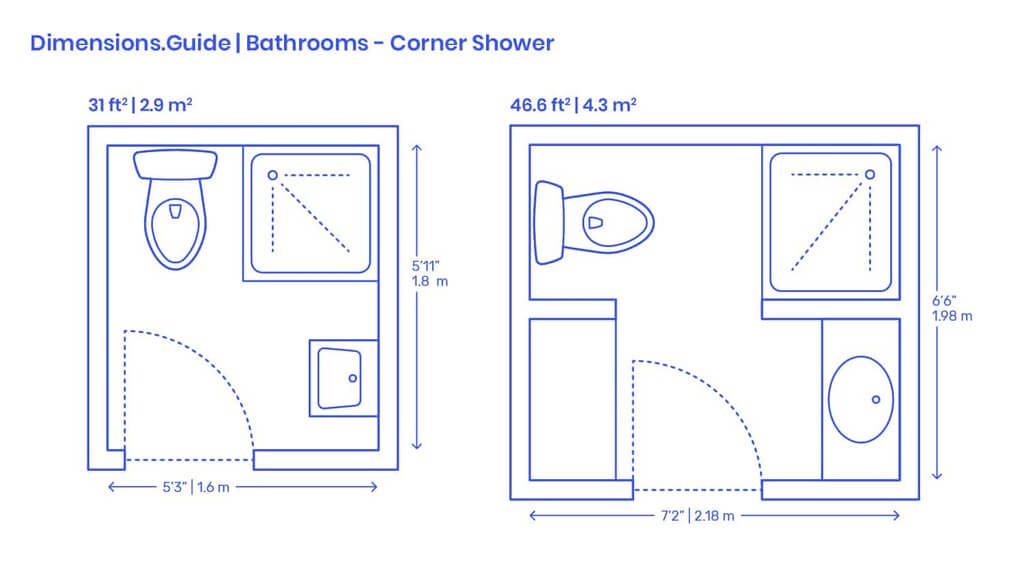 Square-shaped showers are usually installed in the corners of the bathrooms. If your master bathroom dimensions or space is small, you can go with this shape as it can also be installed along one wall.
The tiniest and compact square-shaped shower unit measures 32 x 32 inches and can go up to 34 x 34 inches and 36 x 36 inches.
Shower and Tub Combo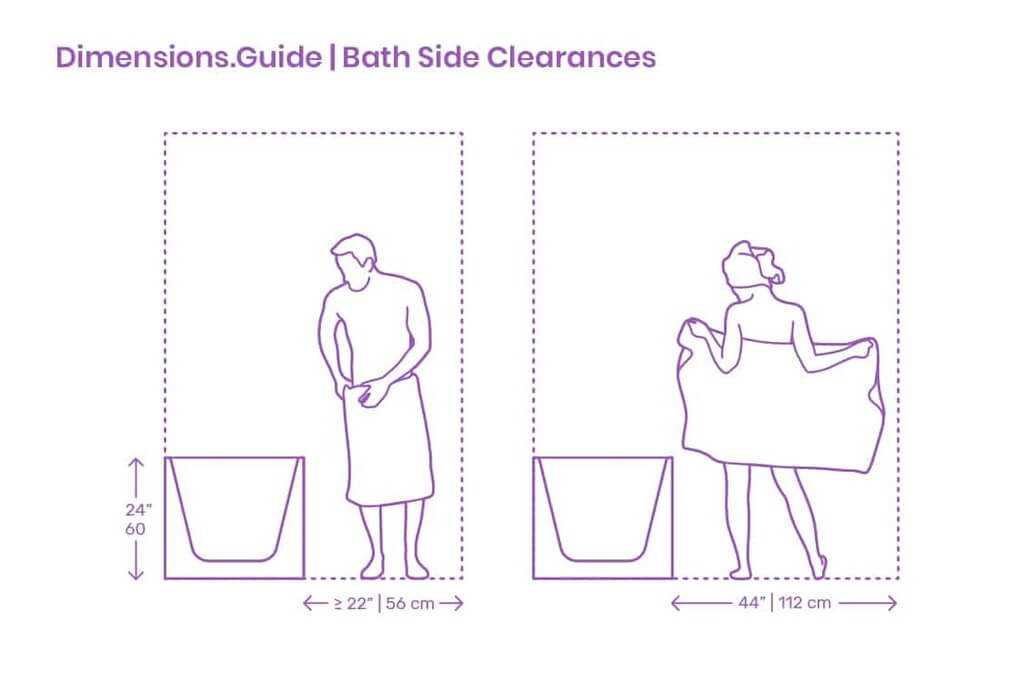 The most common size for a shower-bathtub combo are:
60 inches x 30 inches x 72 inches
60 inches x 36 inches x 72 inches.
This includes the measurements of the porcelain tub and the space around the tub's basin. Measuring this space is crucial because it is required when installing a tub and shower combo.
To get a clean and modern look, a shower and tub combo is installed with a glass shower enclosure. The height of the glass shower enclosure or bathtub height code typically varies from 79 inches, 81 inches, and 87 inches.
Stand-Alone Shower Stall
For this type of shower, the shower stall sizes usually depend on the space to be allotted in the bathroom for the shower area dimensions. Without a tub, the standard size is 48 x 36 inches. Here you'll get a compact or low shower space, but you'll get more room to move around.
2. Walk-In Shower Sizes
If you want to add a sophisticated and elegant factor to your bathrooms, go with walk-in showers. They are generally smaller than shower and bathtub combos. These showers come in various sizes. The only thing that you have to keep in mind is that the shower should not overpower the bath space. Also, consider the available space in your bathroom and your showering needs.
Walk-in shower dimension is 32 inches in length x 32 inches in width for minimum size. Here are some of the common walk-in shower sizes:
34 inches x 34 inches
36 inches x 36 inches
42 inches x 36 inches
48 inches x 36 inches
48 inches x 48 inches
If you have ample space, you can go with the larger sizes, such as 60 inches x 36 inches, and can also add a shower bench.
The height of the walk-in shower mostly depends on the ceiling height of your home, but in general, the highest shower height should be 8 feet.
Other walk-in shower dimensions are as follows:
60 inches x 48 inches x 96 inches (height)
66 inches x 66 inches x 90 inches (height)
54 inches x 35 inches x 89 inches (height)
71 inches x 47 inches x 88 inches (height)
42 inches x 42 inches x 82 inches (height)
3. Steam Shower Dimensions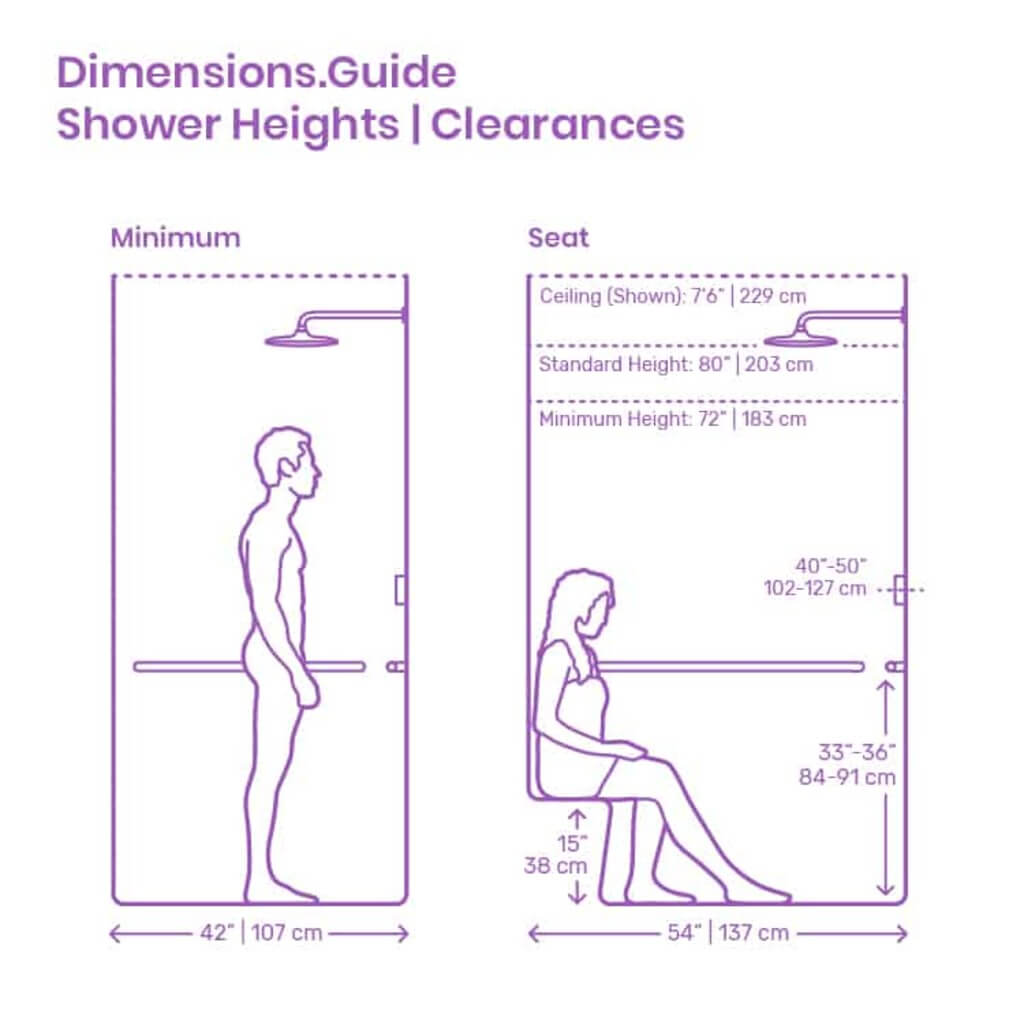 Similar to the walk-in shower, the ceiling height of a steam shower should not exceed 8 feet. Below are some of the common steam shower measurements (L x W x H):
42 inches x 42 inches x 82 inches
54 inches x 35 inches x 89 inches
60 inches x 48 inches x 96 inches
66 inches x 66 inches x 90 inches
71 inches x 47 inches x 88 inches
For ADA bathroom layout dimensions and requirements, read our blog on ADA Bathroom Layout & Plans. There we've explained all the ADA guidelines and rules to construct a bathroom for disabled people.
Types of Showers
Another thing that you should keep in mind while installing a shower unit is the type of shower. Yes, there are various types of showers available in the market. They can be categorized into four major categories. Also, consider the age and configuration of your home's plumbing system as these factors are also quite important.
Here are four types of showers:
Mixer Showers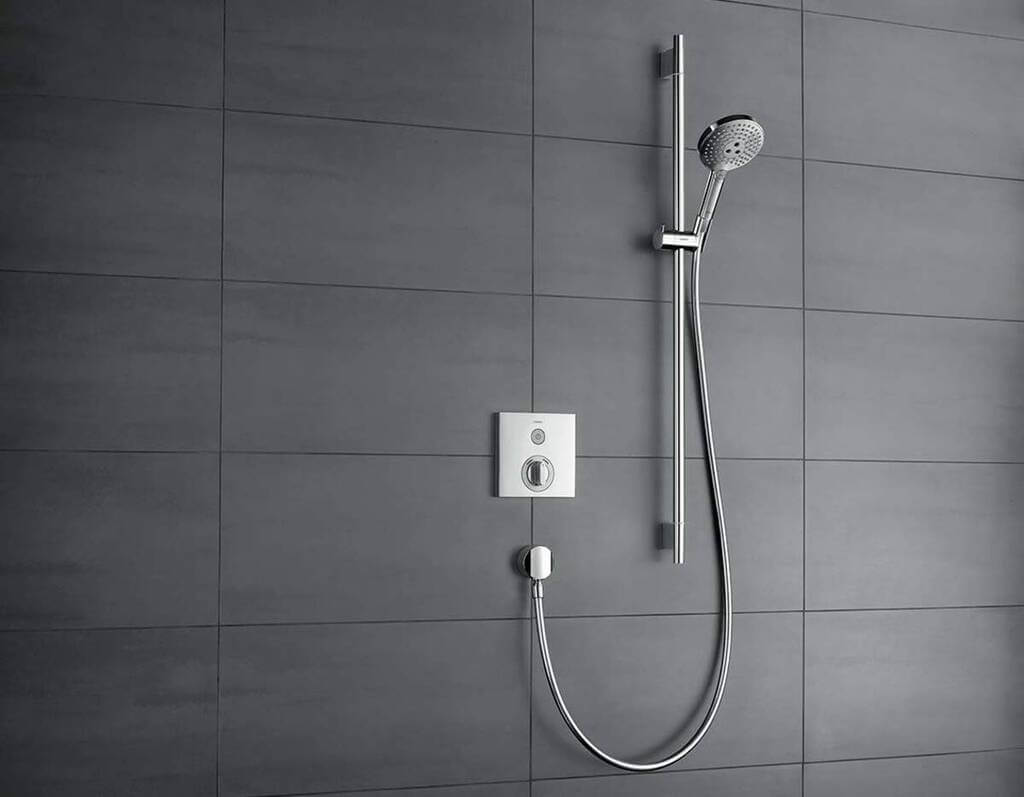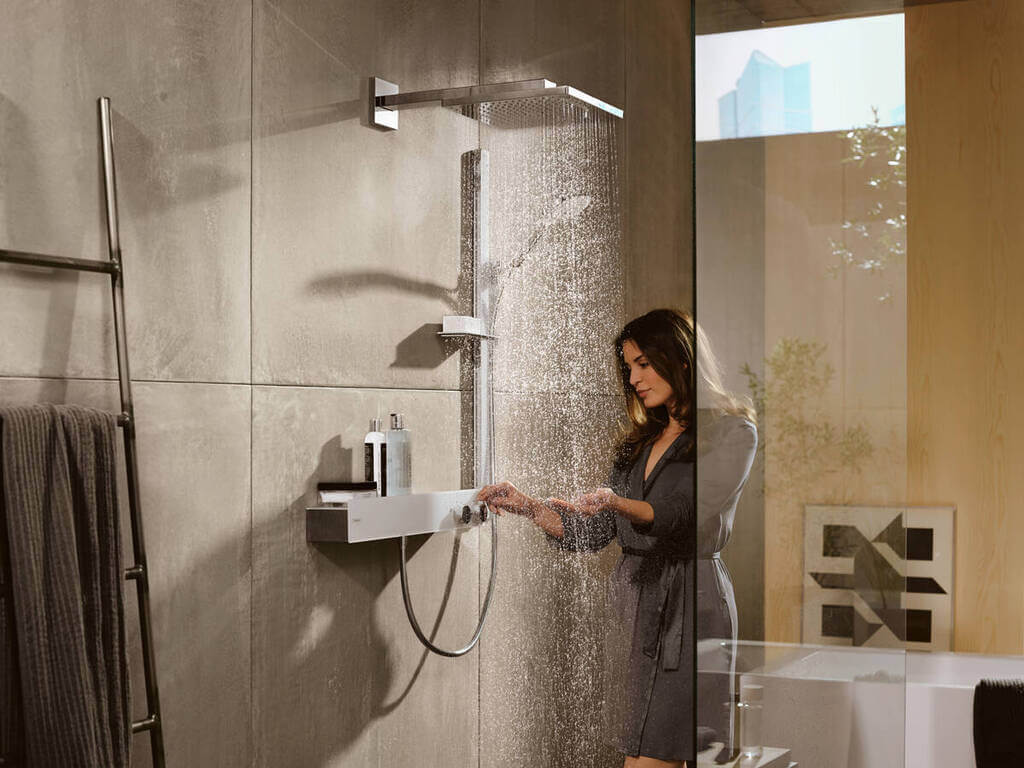 This type of shower is usually connected directly to your pipes. This means that they're entirely reliant on the water pressure and heat system of your home.
Electric Showers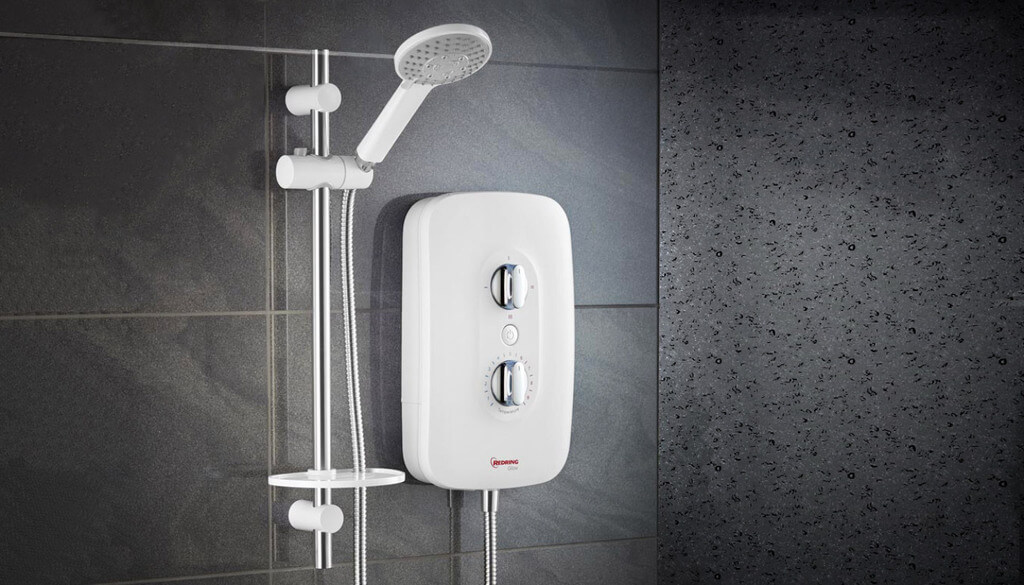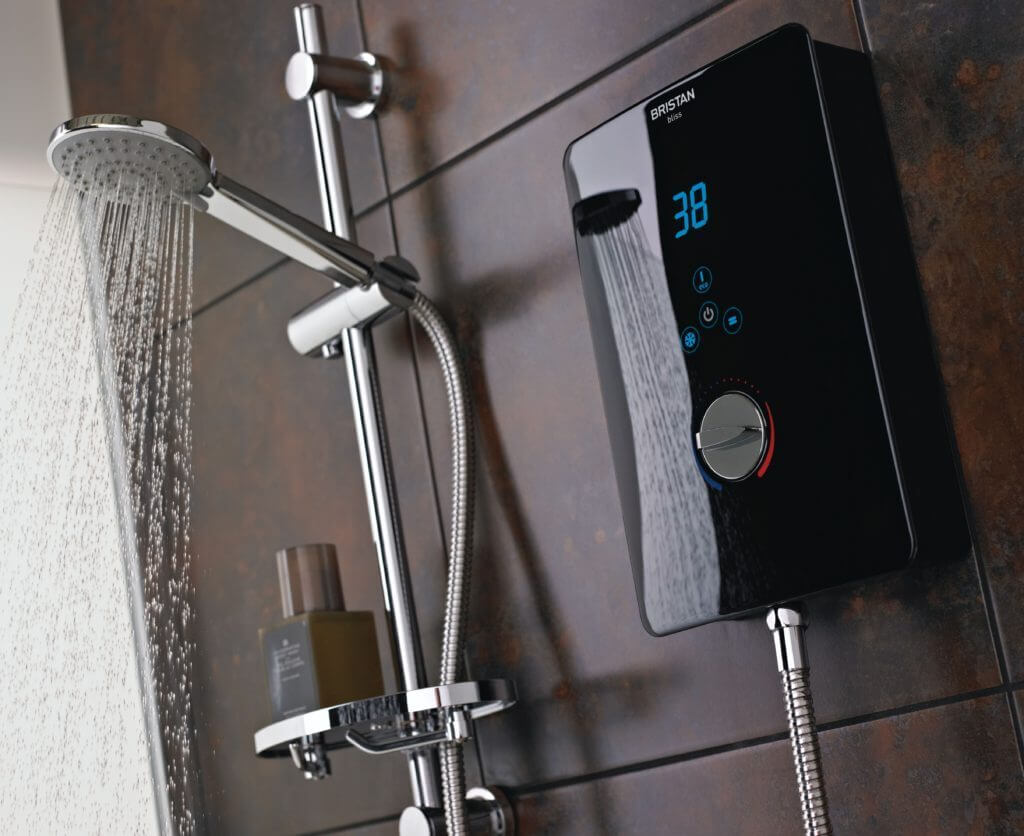 Electric showers are the most budget-friendly option among all the other shower types. They can easily be installed in any home. Electric showers have a built-in element for heating water. That's why they're also pretty energy efficient.
Power Showers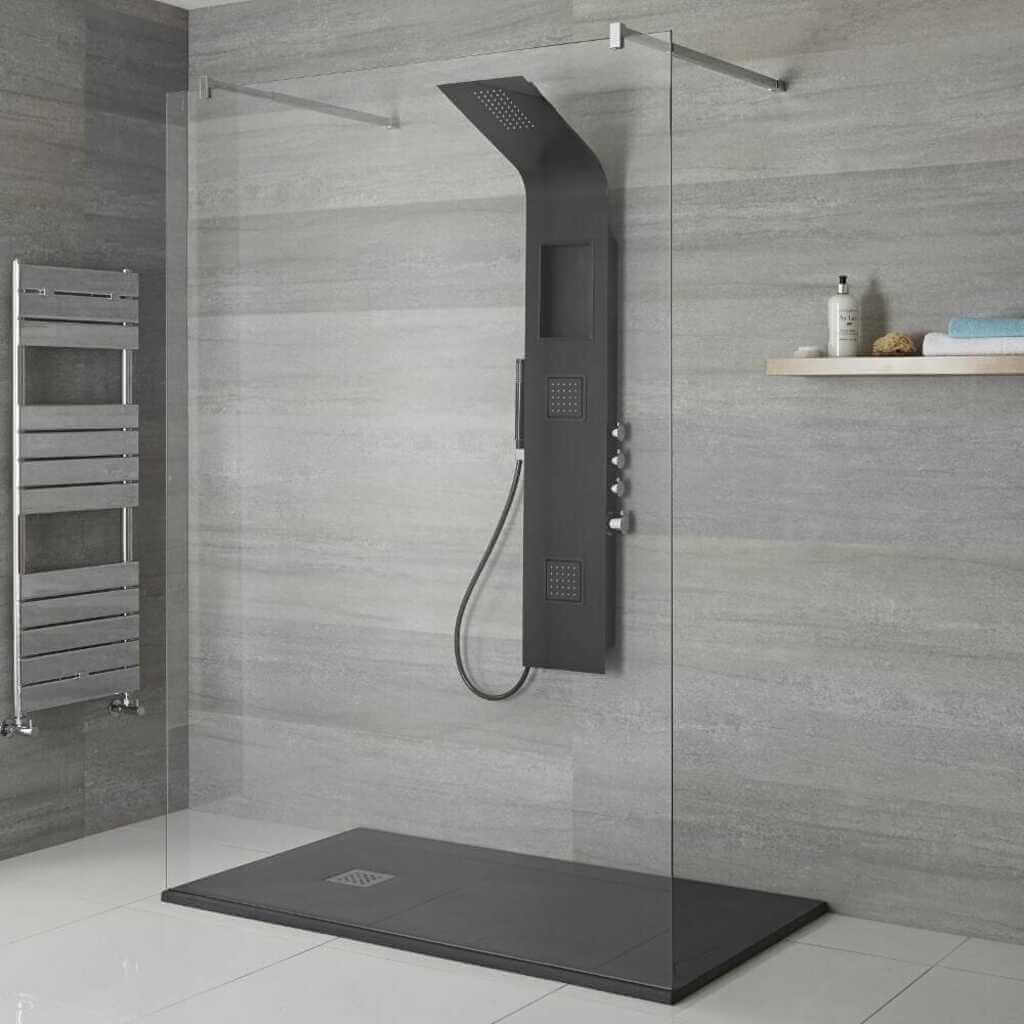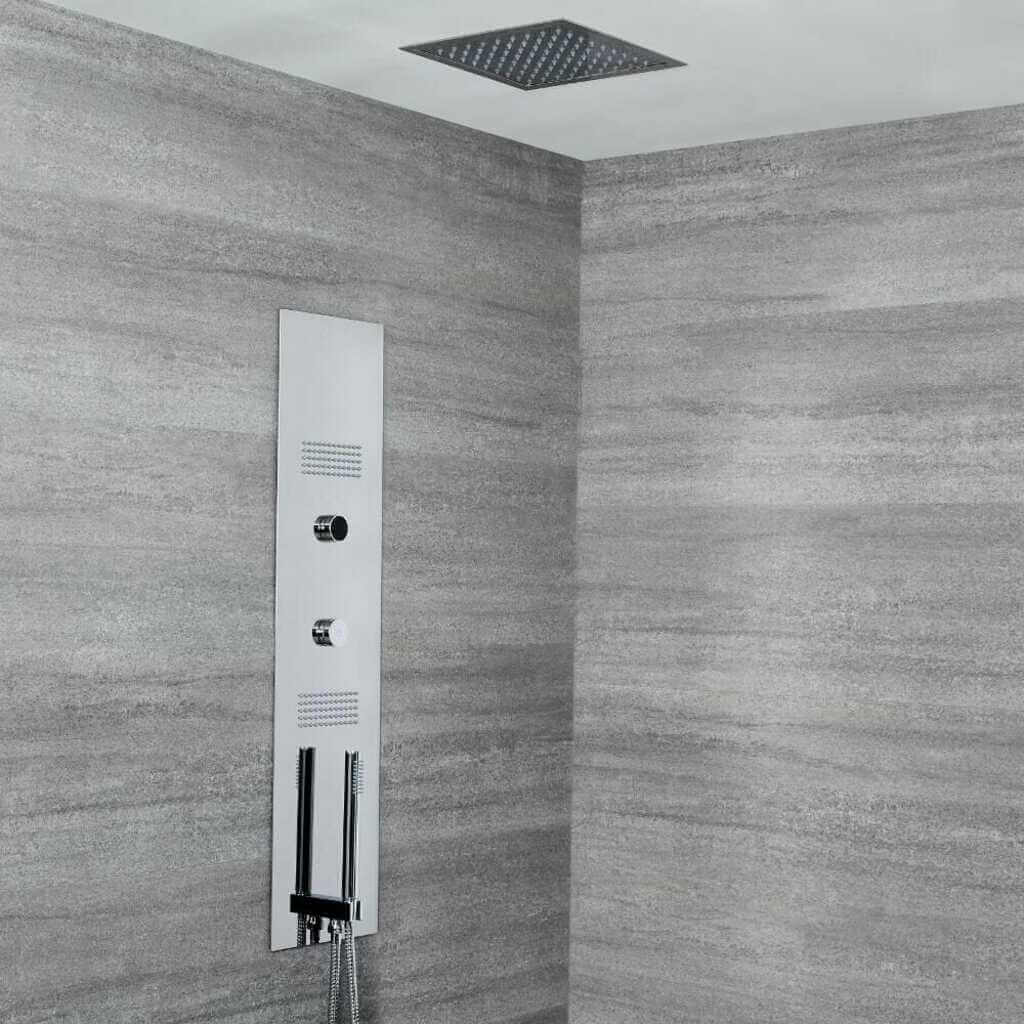 Power showers are also known as pumped showers and have a built-in pump that can make up for a low-pressure system. This shower has an excellent heating and pressure system, but they're low energy efficient and a bit expensive compared to others.
Digital Showers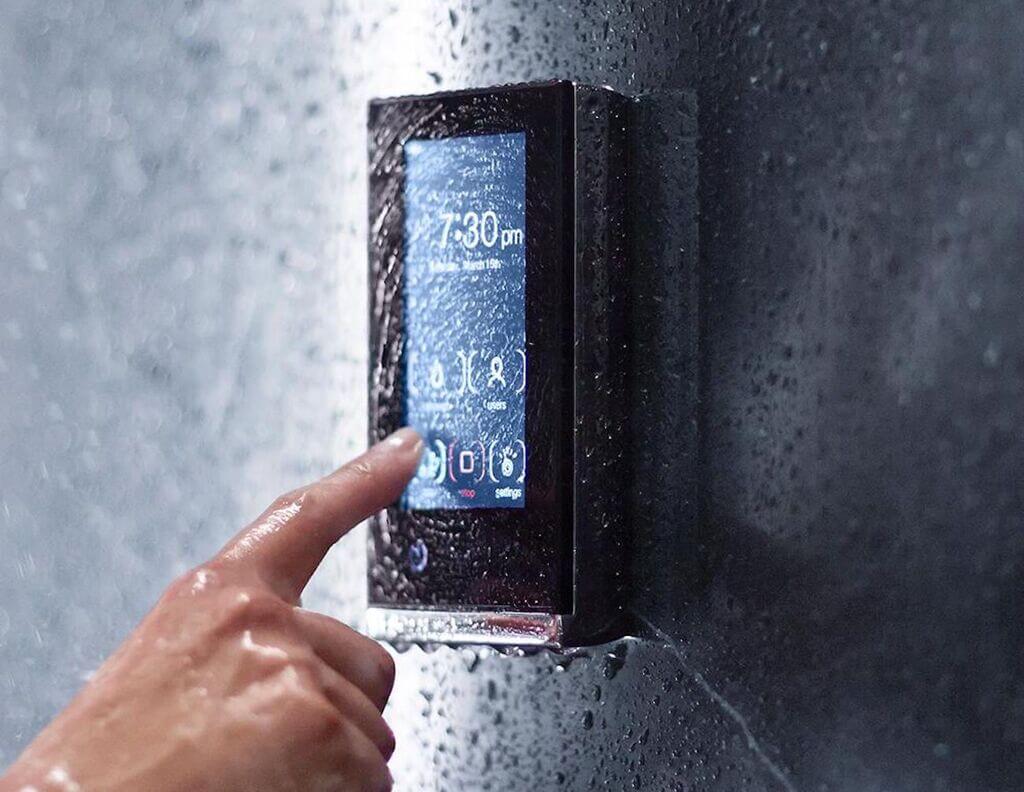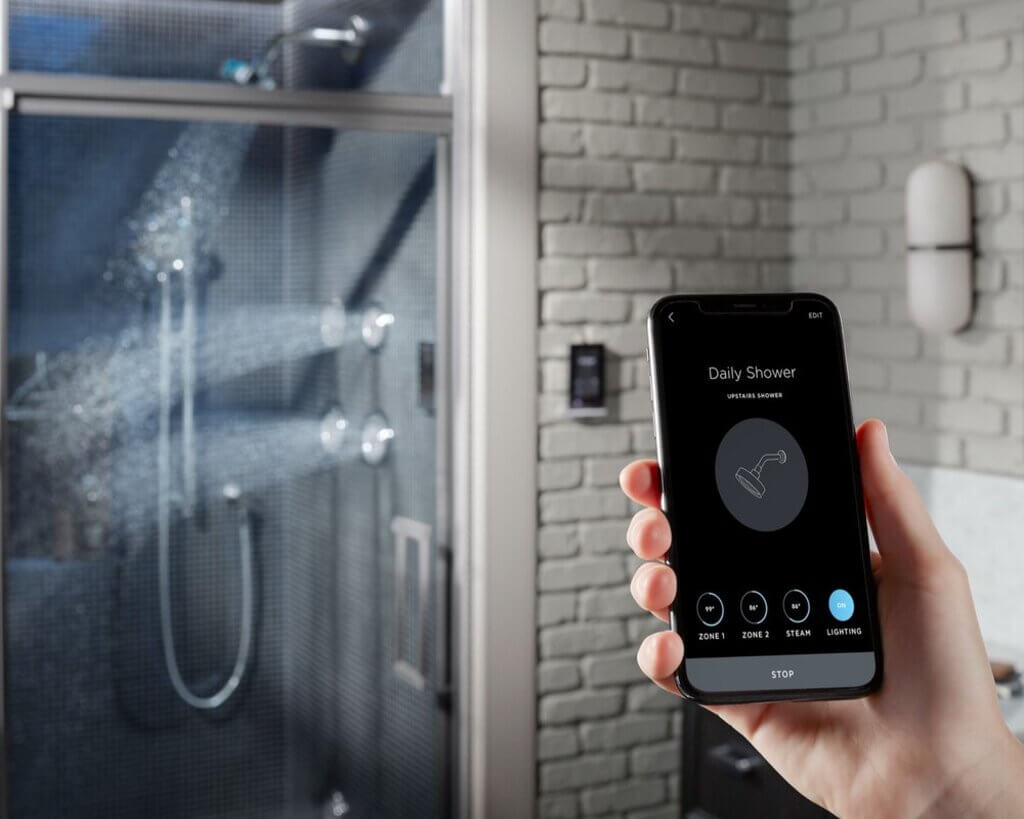 If you want to bring the latest shower technology to your bathroom, go with digital showers. They're eco-friendly and also have a digital panel for controlling pressure and heat. However, the latest technology comes with a high price tag.
After selecting the comfortable standard shower size and type, there are also plenty of different shower styles to consider. Materials are also important while installing a shower unit. The most common ones used in prefabricated shower units are fiberglass and acrylic. They're easy to install and maintain, and anyone can easily install them.
Top 10 Bathroom Designs Trends
These days the most popular shower enclosure is the walk-in showers. They're highly practical, attractive, and a great choice for both large and small bathroom dimensions. So if you're looking for some gorgeous and functional bathroom space within a budget, go for the walk-in showers!
To create a comfortable and classy walk-in shower, you can include tile treatments, lighting, layout, storage, and more. Below are some inspiring bathroom designs that all feature an enviable walk-in shower. These walk-in shower ideas will work in all types of spaces.
1. Rain Showers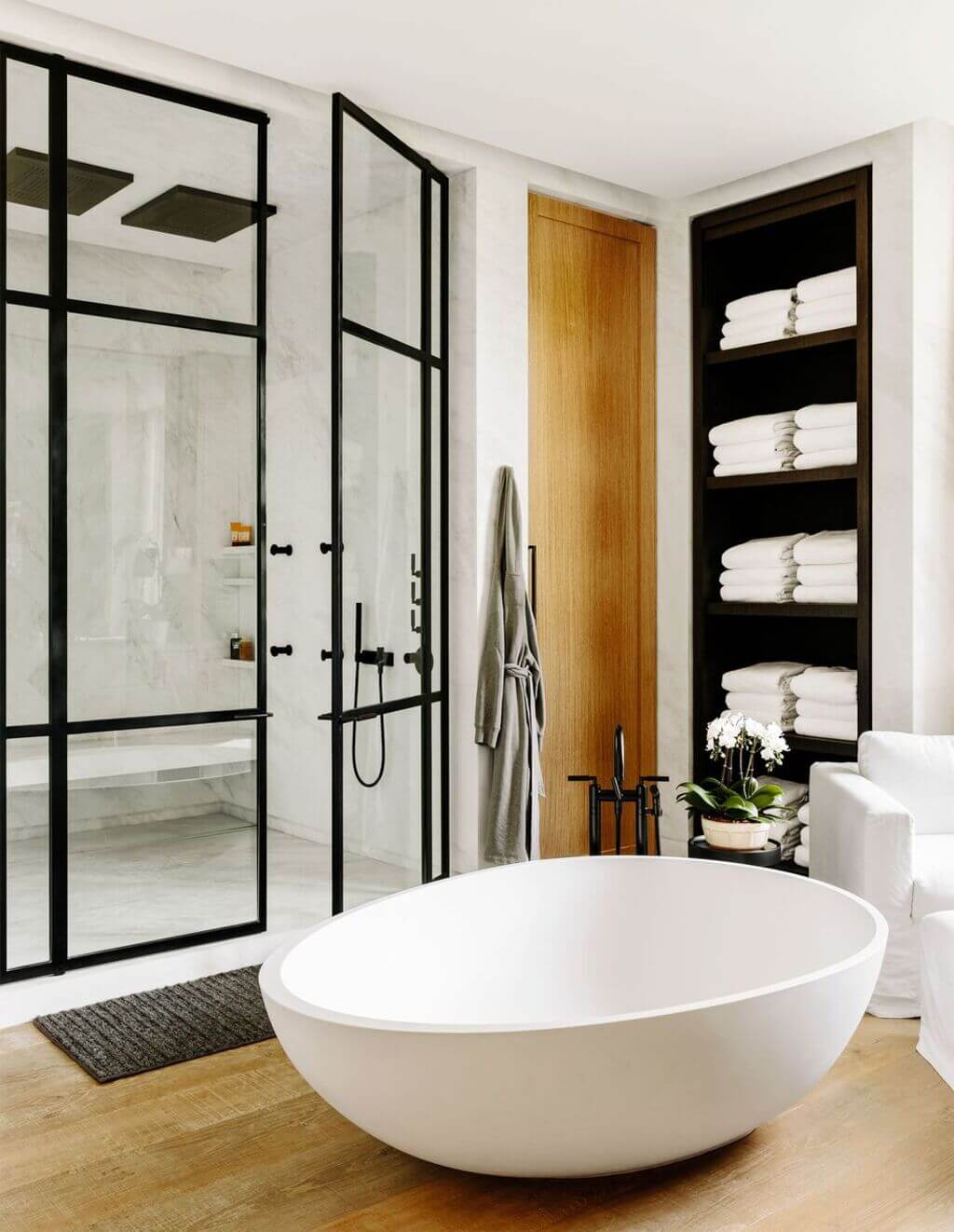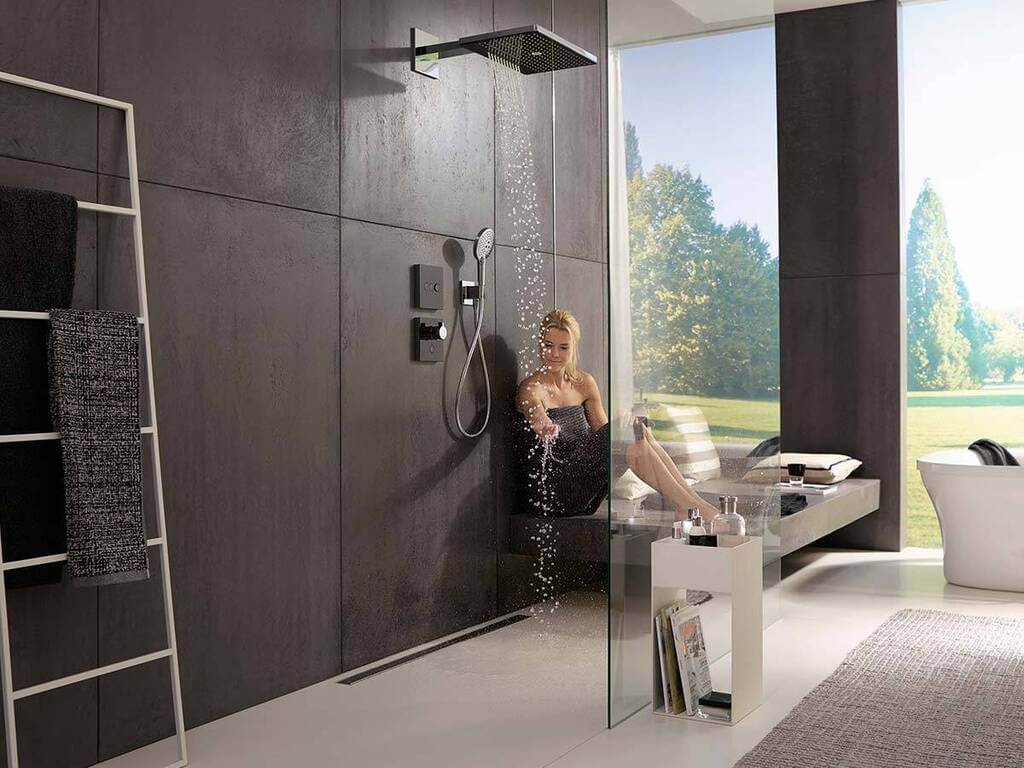 2. Subway Tile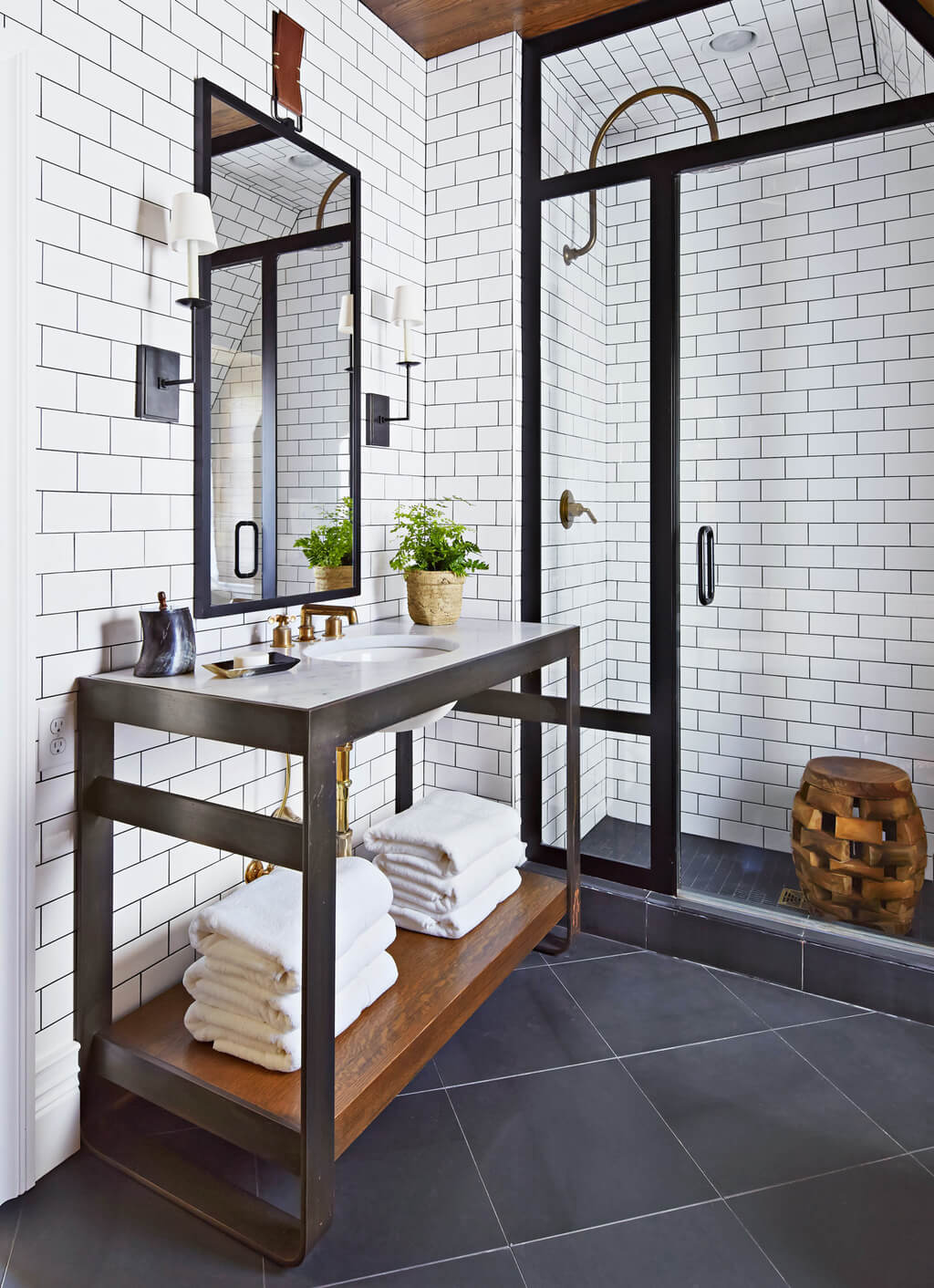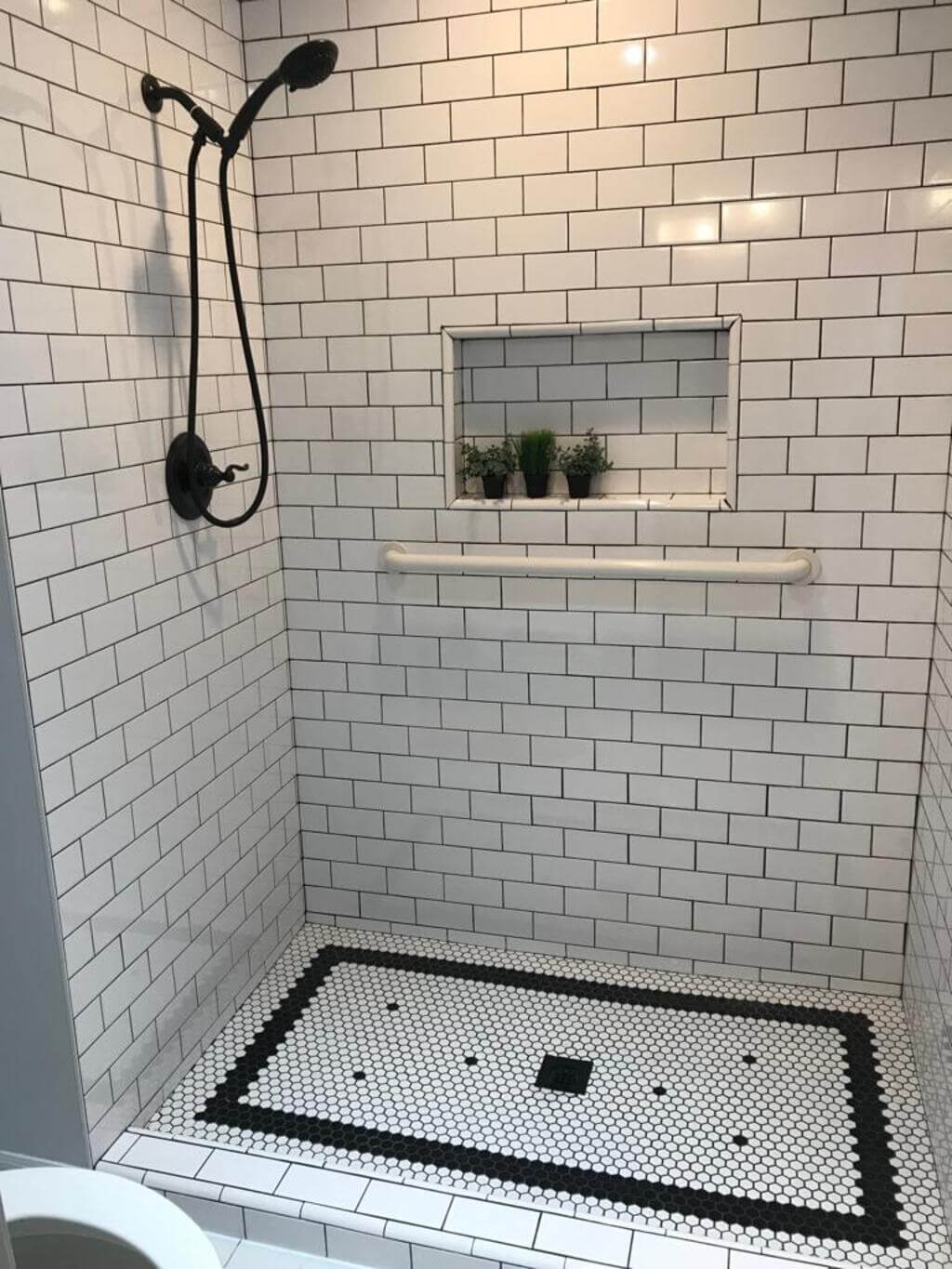 3. Traditional Black & White Combo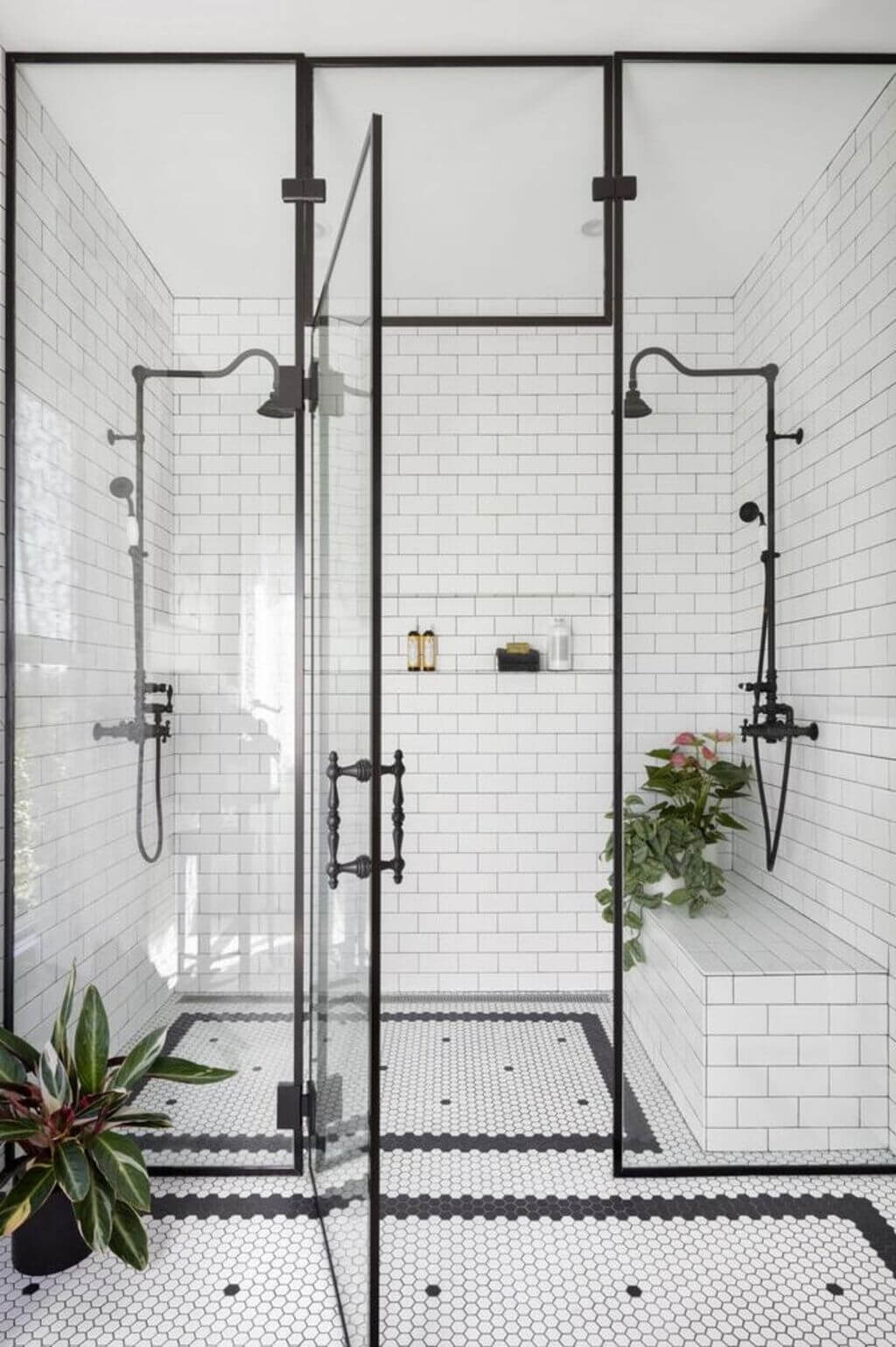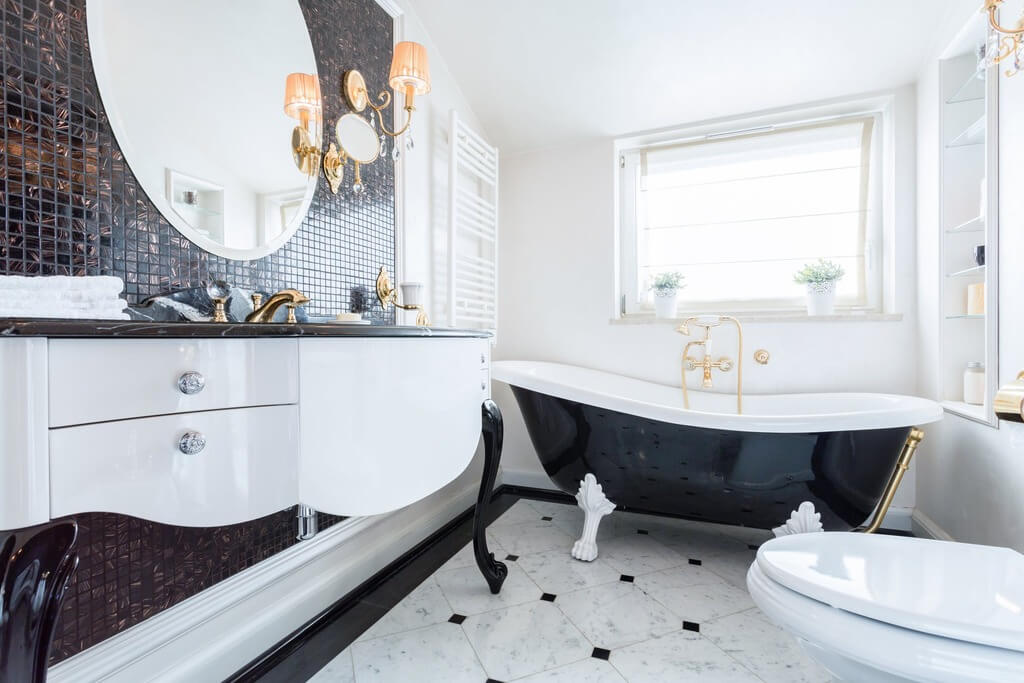 4. Classic Marble Walk-in Shower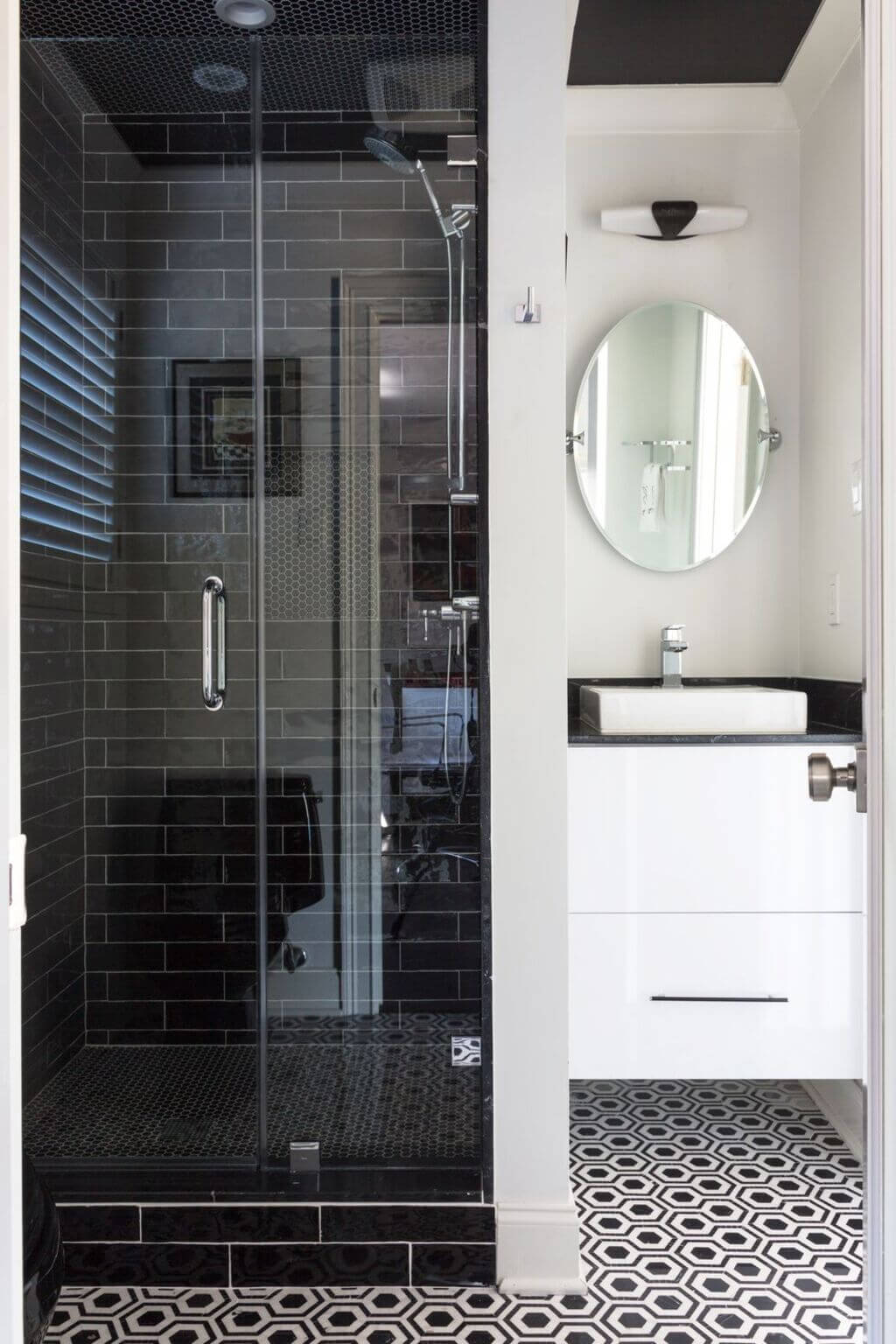 5. Pattern Tiles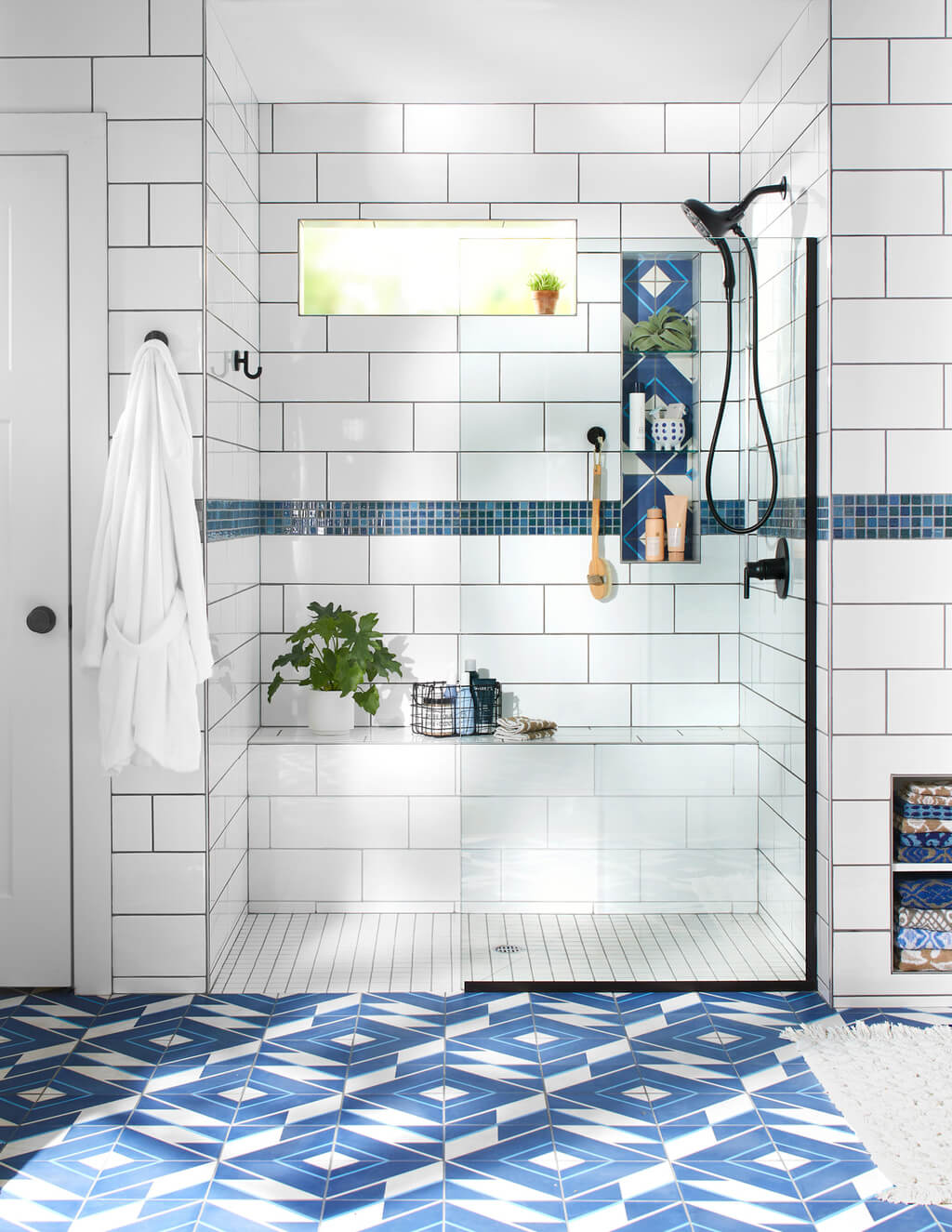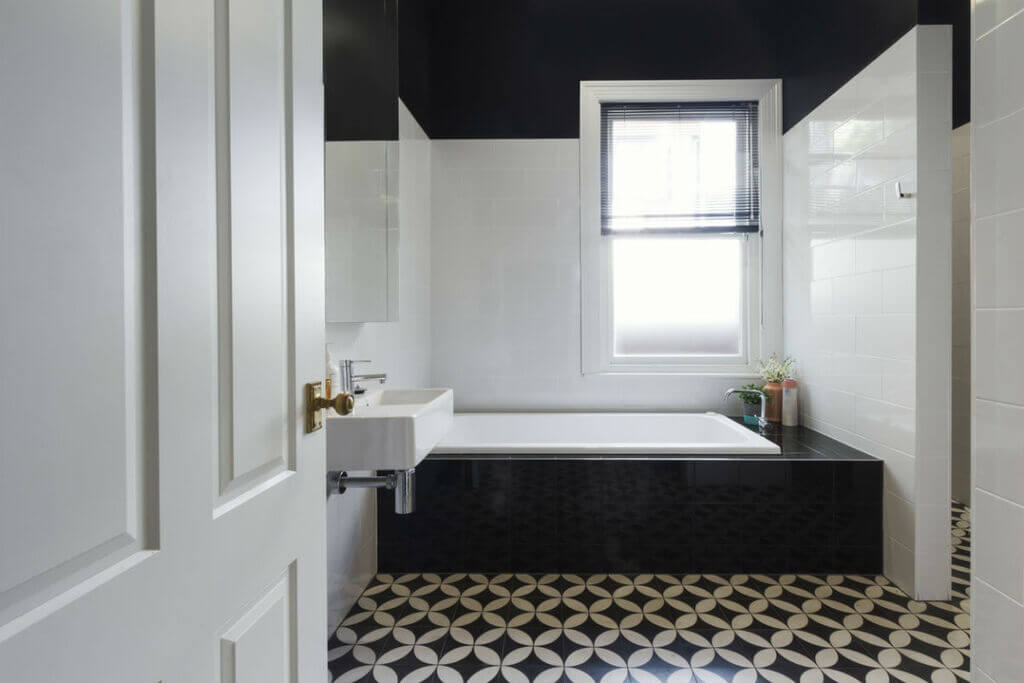 6. Pale Gray Colors & Wood Cabinetry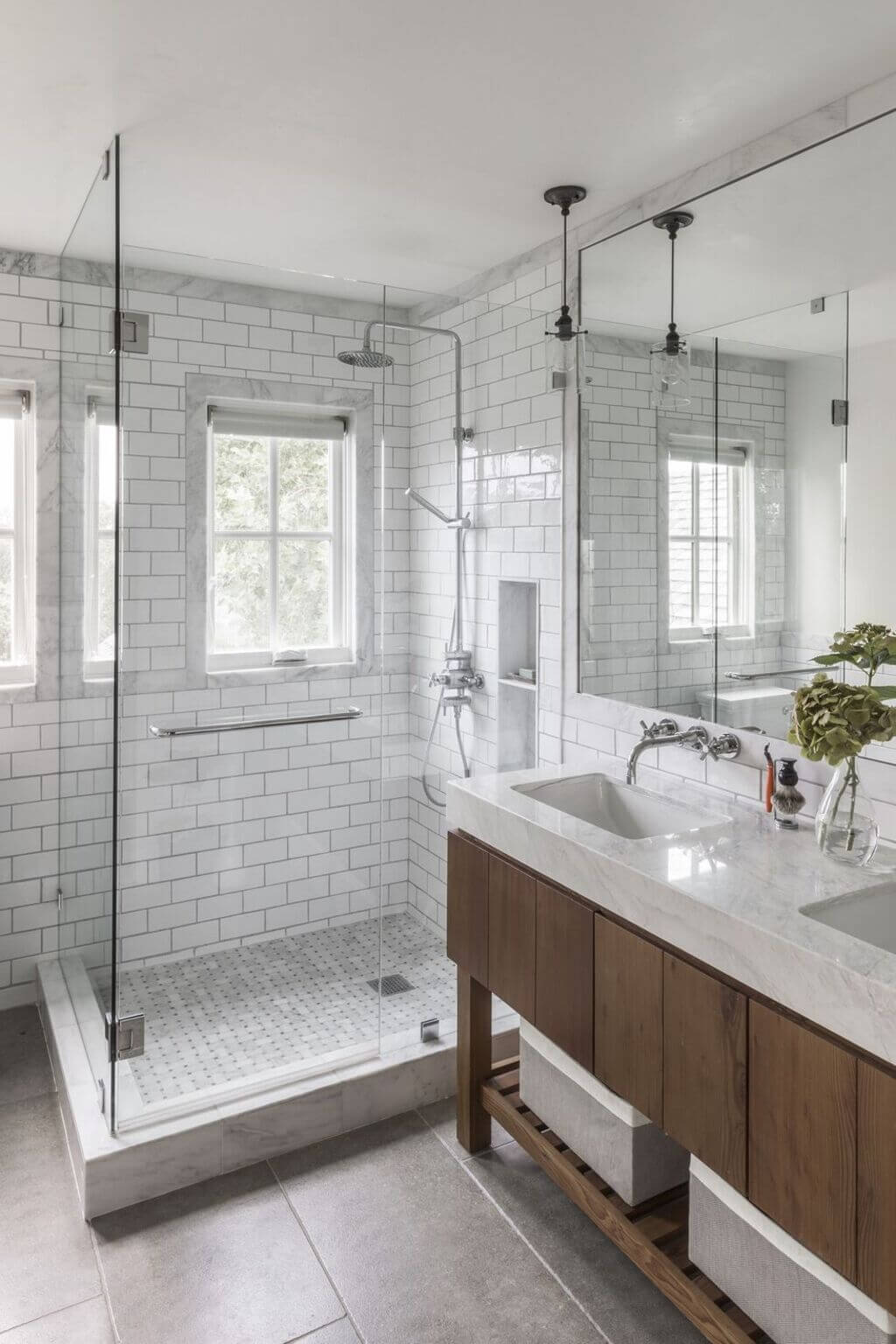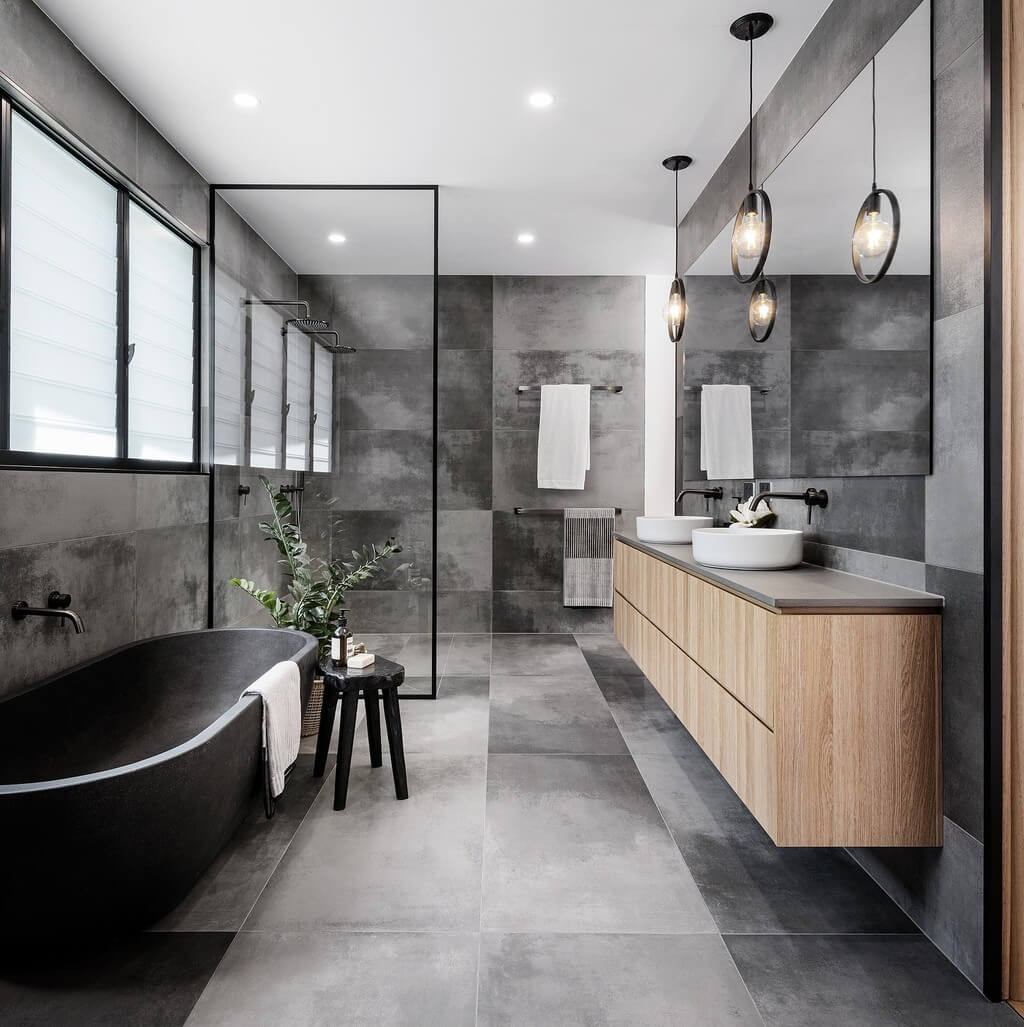 7. Traditional Style Walk-in Shower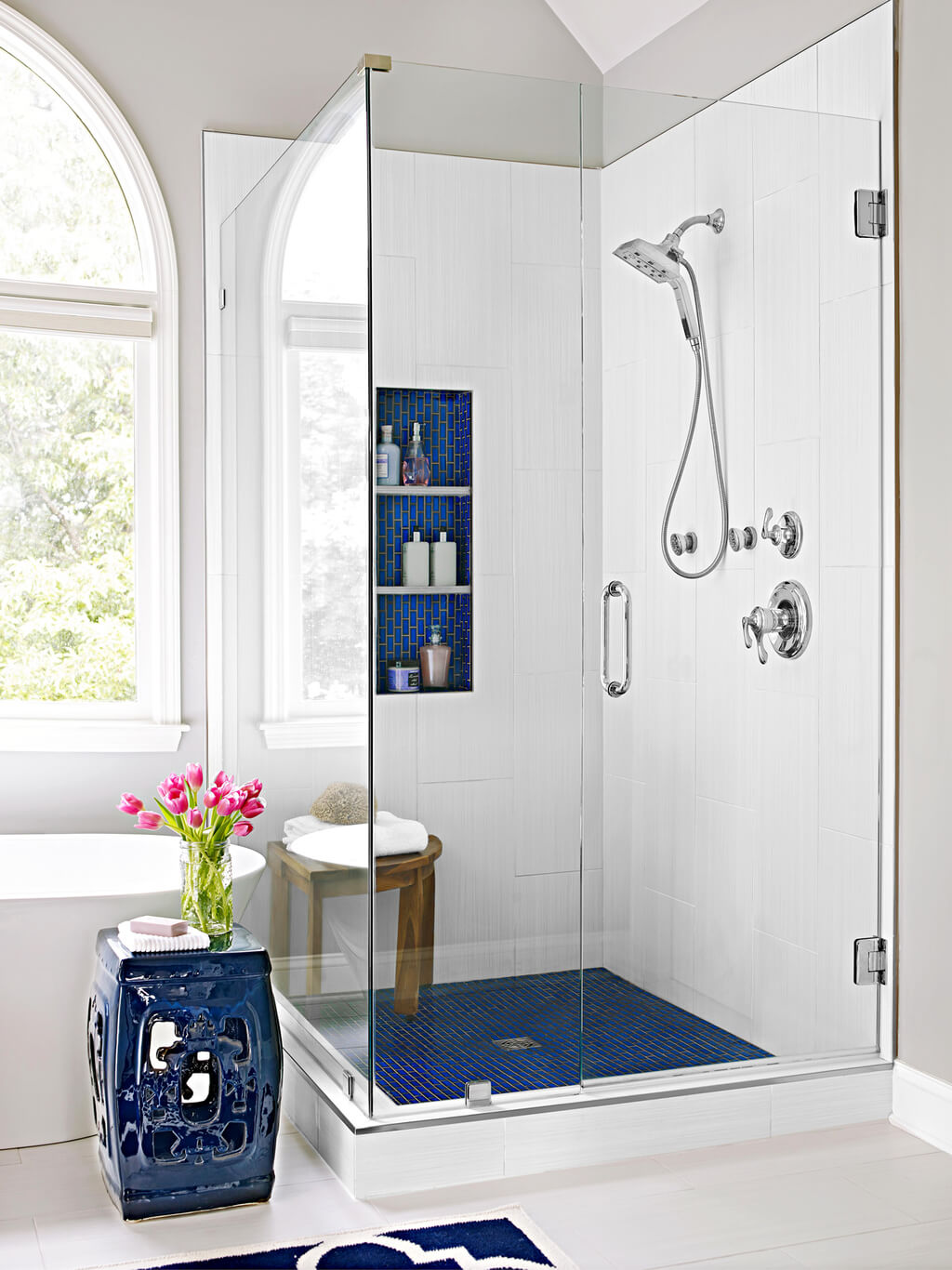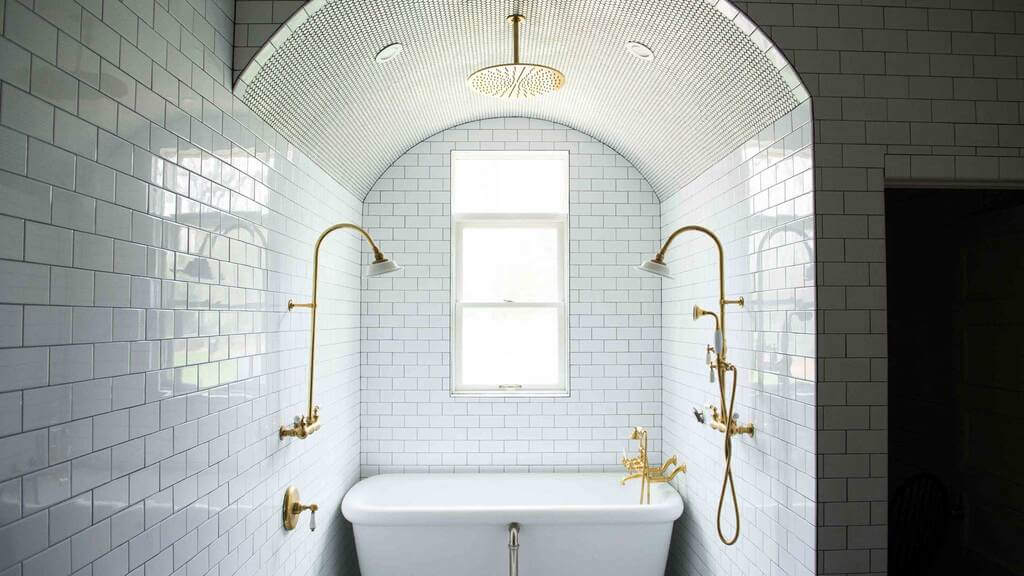 8. Minimalist Bathroom Design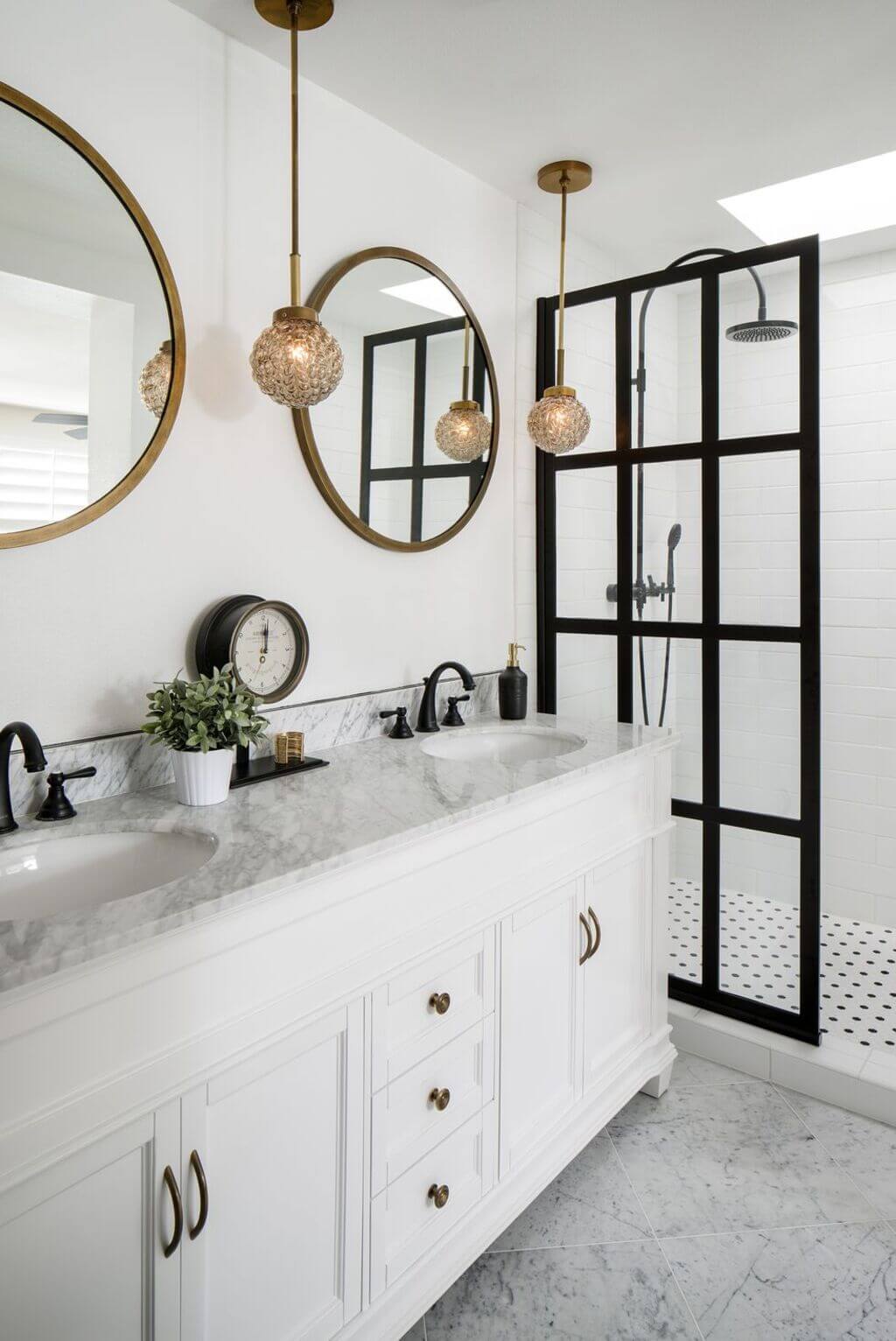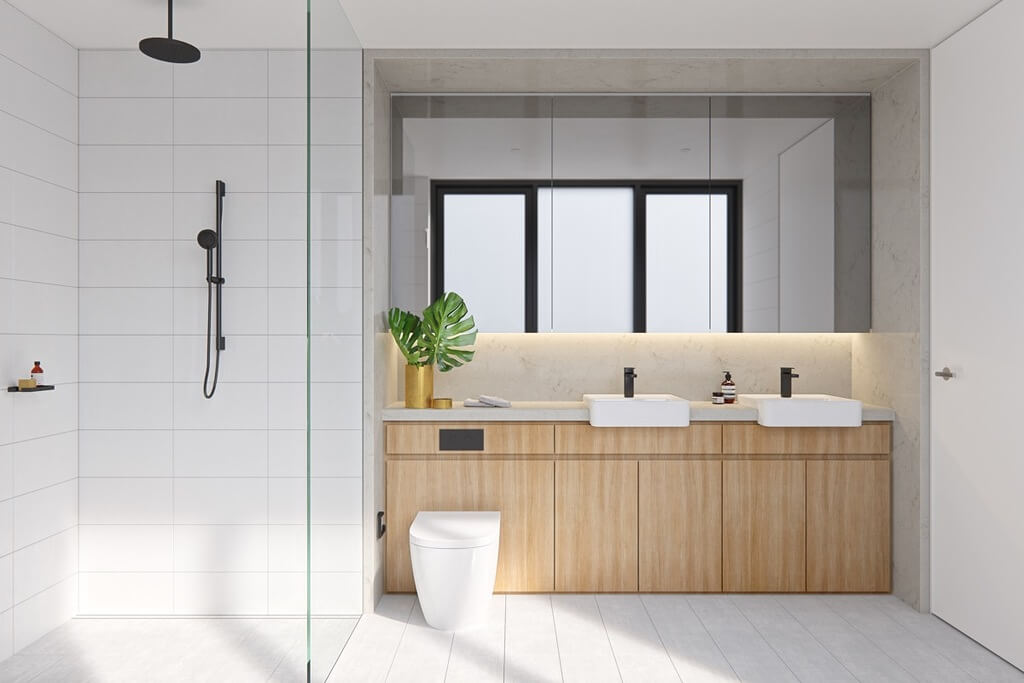 9. Spa Like Walk-in Shower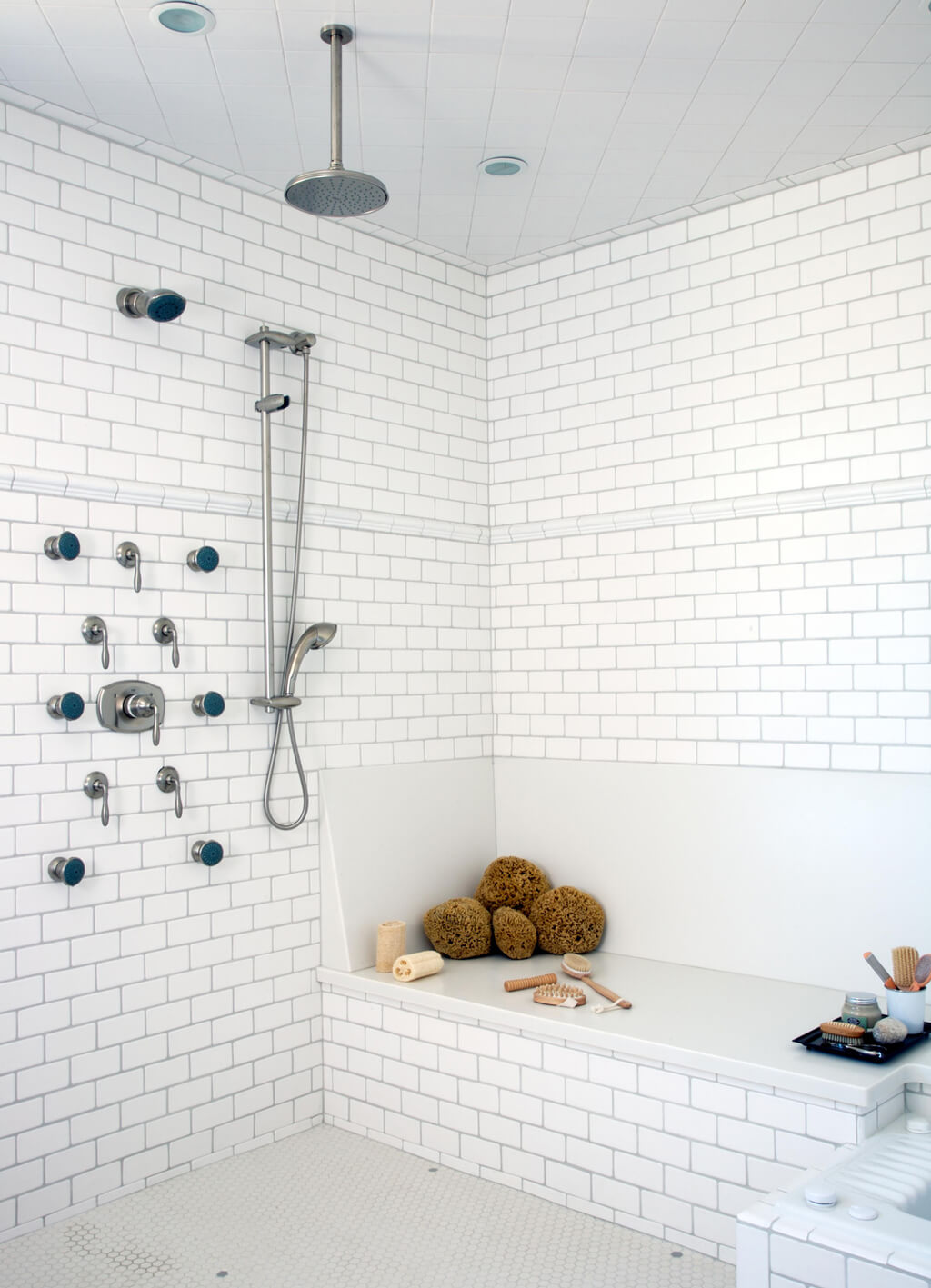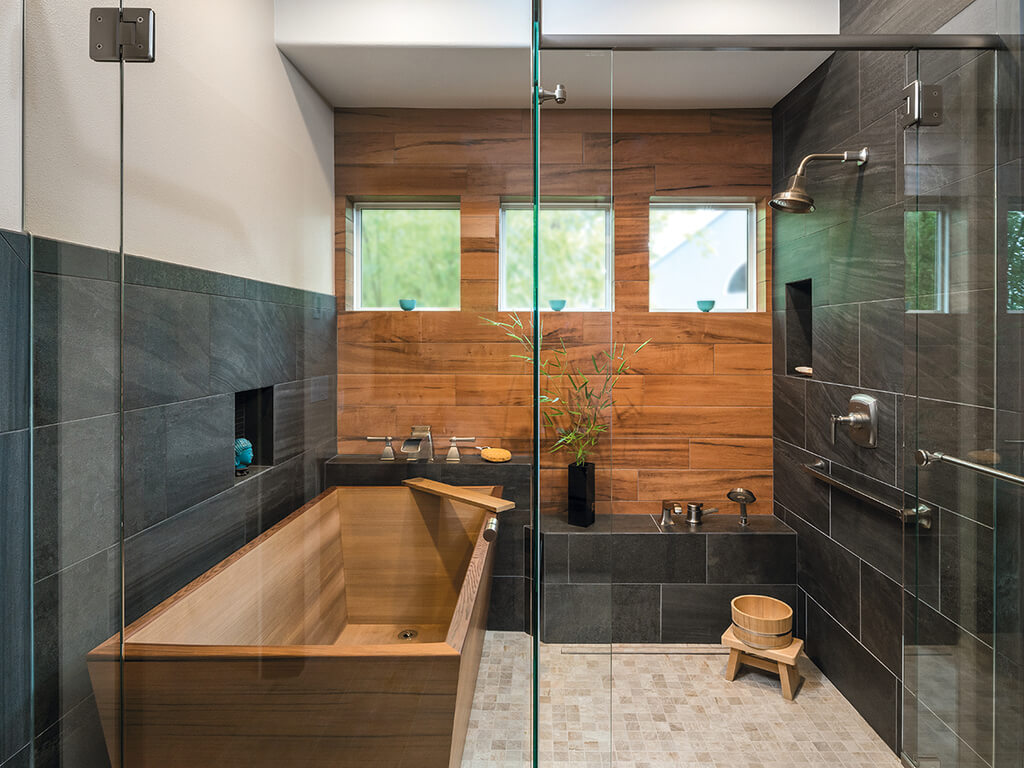 10. Small Bathroom Design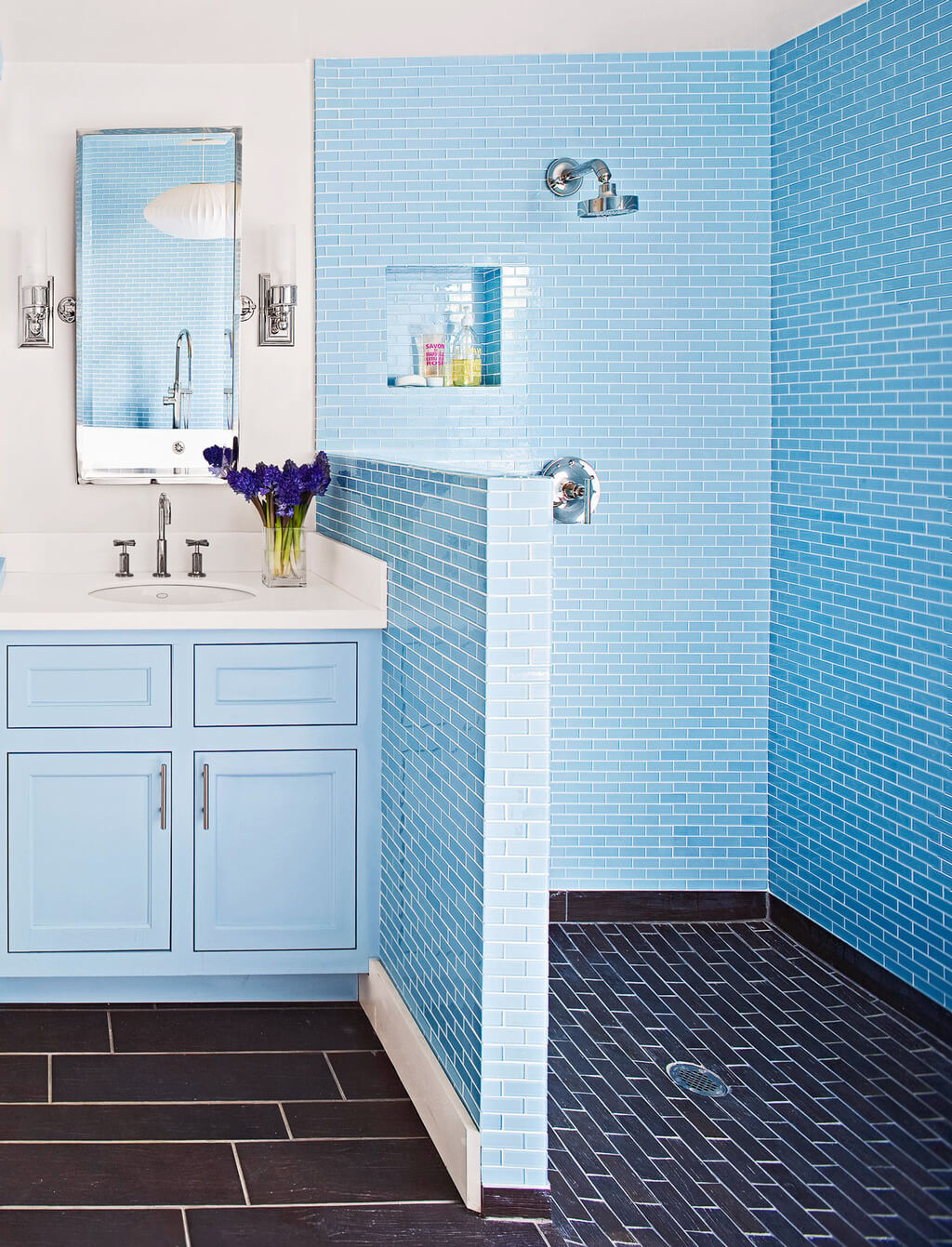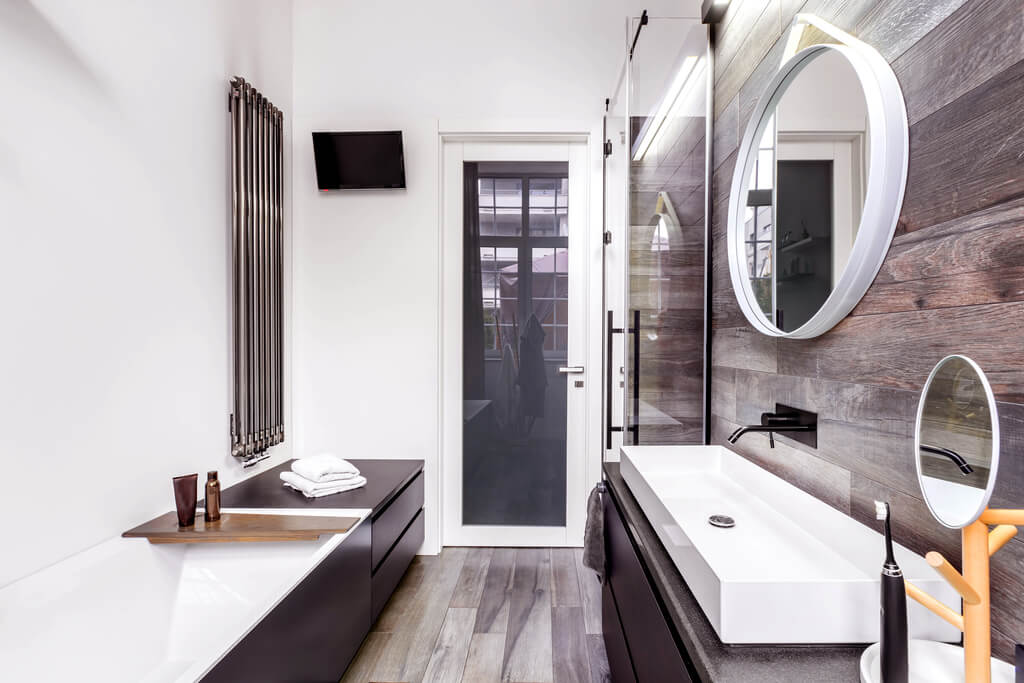 Conclusion
When it comes to choosing a shower, Shower size and shape should always be your starting factor. After this, think about the location, fixtures, and accessories. These things can improve your personal comfort and the overall look of your bathroom.
You'll have some flexibility if you're designing a custom shower or getting a prefab shower unit. Other major factors that you should keep in mind as you make your decision include price, eco-friendliness, style, and durability.
So, this is all about shower dimensions. I hope you found this in-depth guide on shower sizes helpful and useful. Please share this blog with your friends and family who also want to renovate or remodel their bathrooms.
Explore further: