Everything That You Need To Know About The Factory Made Forest Lodge
People now love being in forest homes and this Forest Lodge is exactly what people rave about in the present day. This forest lodge is a perfect home with simple infrastructure which would prove to be best for a small family since the building is quite compact in size. The surrounding of this house has to be the highlight of this house and we understand that since the place is so beautiful that it can be a perfect paradise for nature lovers.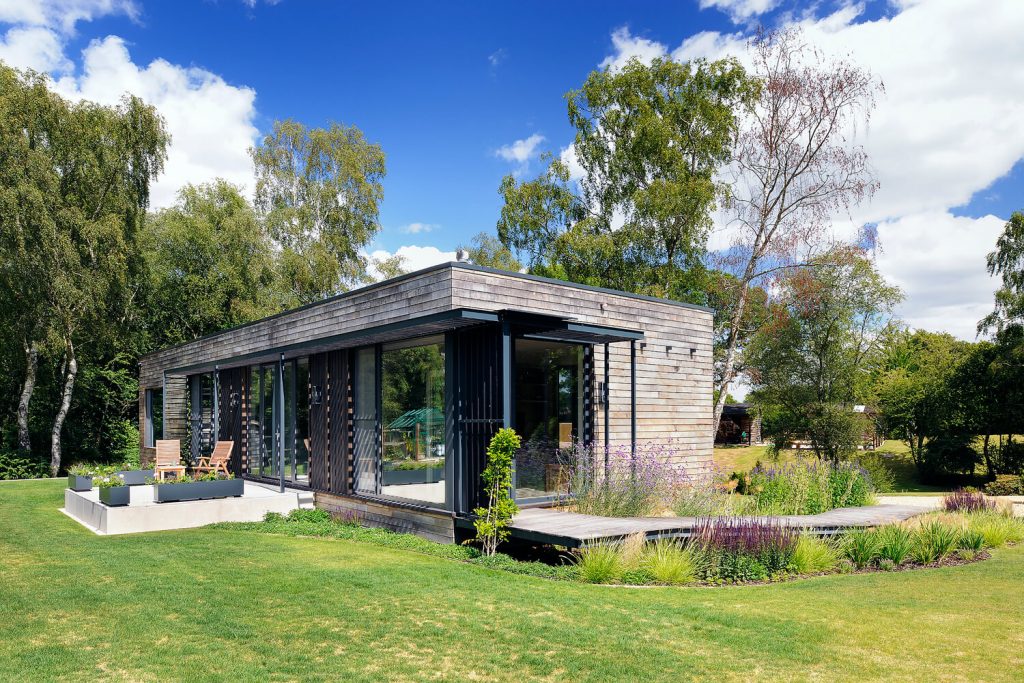 Source: adsttc.com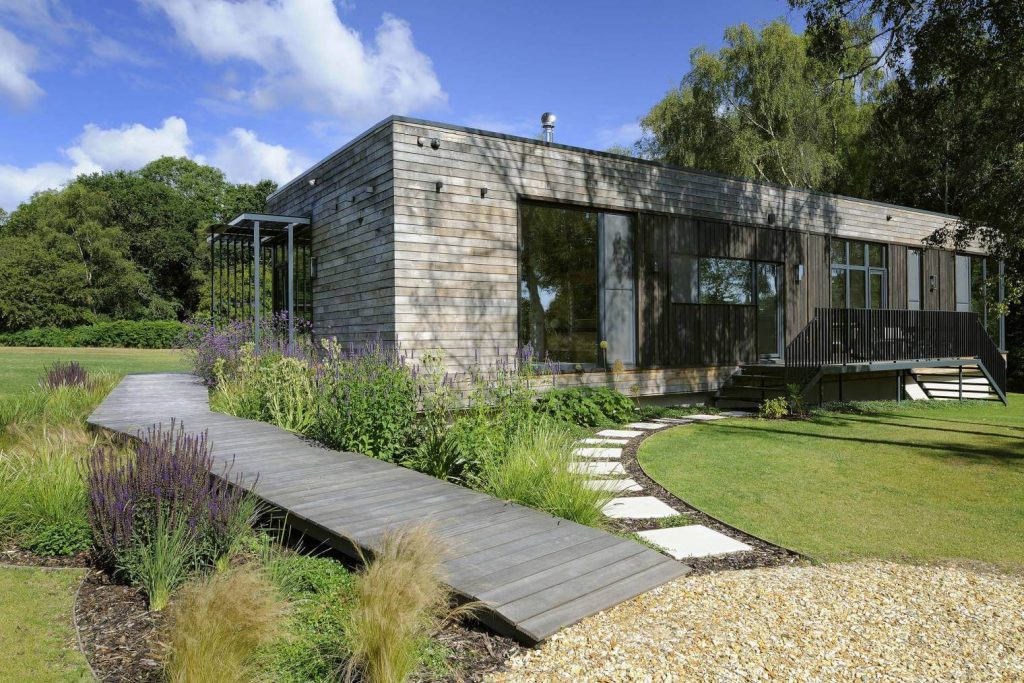 Source: padstudio.co.uk
The selection of place is very thoughtful about this house and this home matched well with the surrounding which is a great thing. There is an interesting back story about this home which itself is a matter of amusement. This home was not constructed in the place where it is now rather it was constructed at Yorkshire and this kind of a factory-ready build home. This home has been transported right to England after being constructed and has been placed where it is now.
Also Read: All You Need To Know About The Block Building: The Cap House
This home is exactly located at New Forest which is a district in Hampshire which of course comes under England. The house can be designed as well as, constructed by Pad Studio and it is clear that this house turned out to be beautiful. If you are someone who loves small housing designs overcomplicated one then you would fall in love with this home at first look. This house is a lightweight one so it was easily lifted by a crane and carried on a truck to the destination.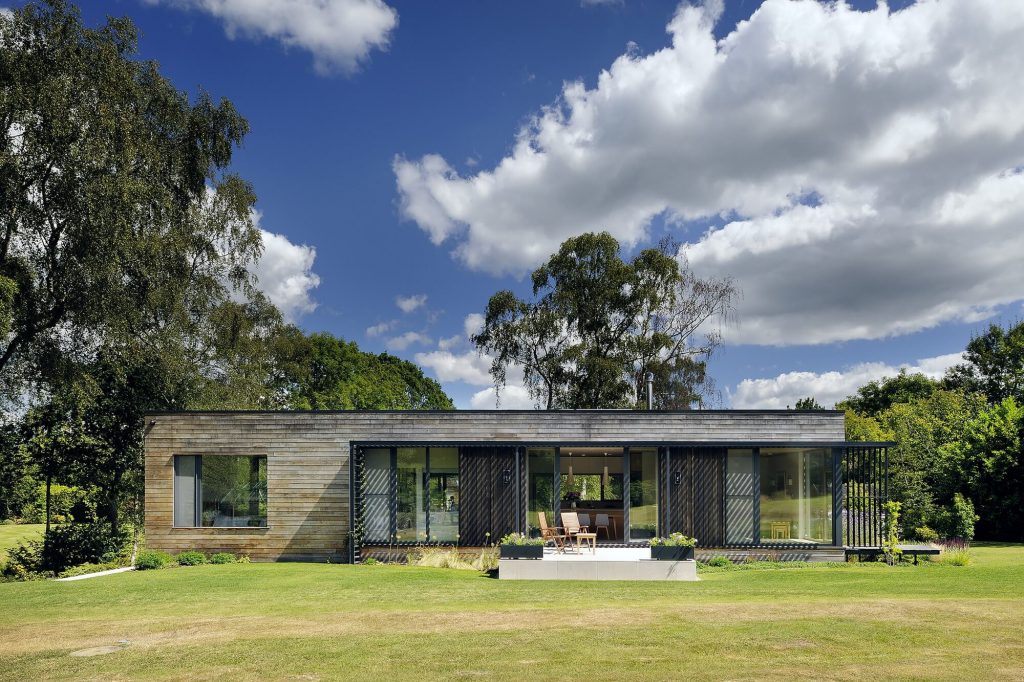 Source: wowowhome.com
Source: decoist.com
This house has occupied about 1,313 square feet which is decent and the surrounding area of this house is quite huge where you can set your garden as desired. This house has been designed following contemporary designs which went beautifully with the exterior of this home. It is a single-story building with the extended exterior for a small patio where you can sit to enjoy the nature outside.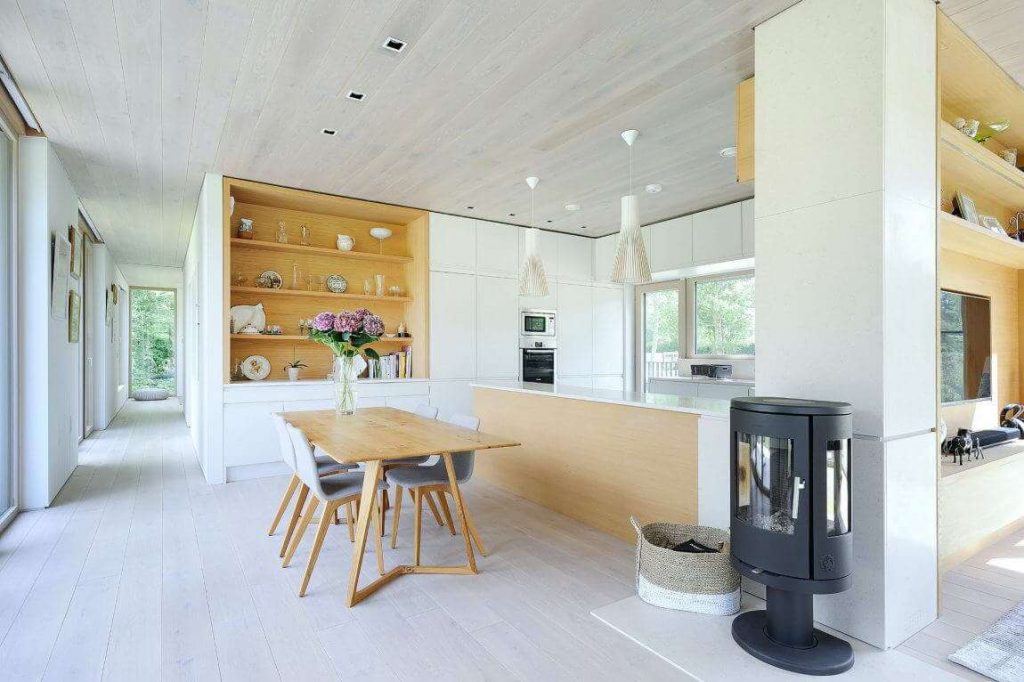 Source: magazindomov.ru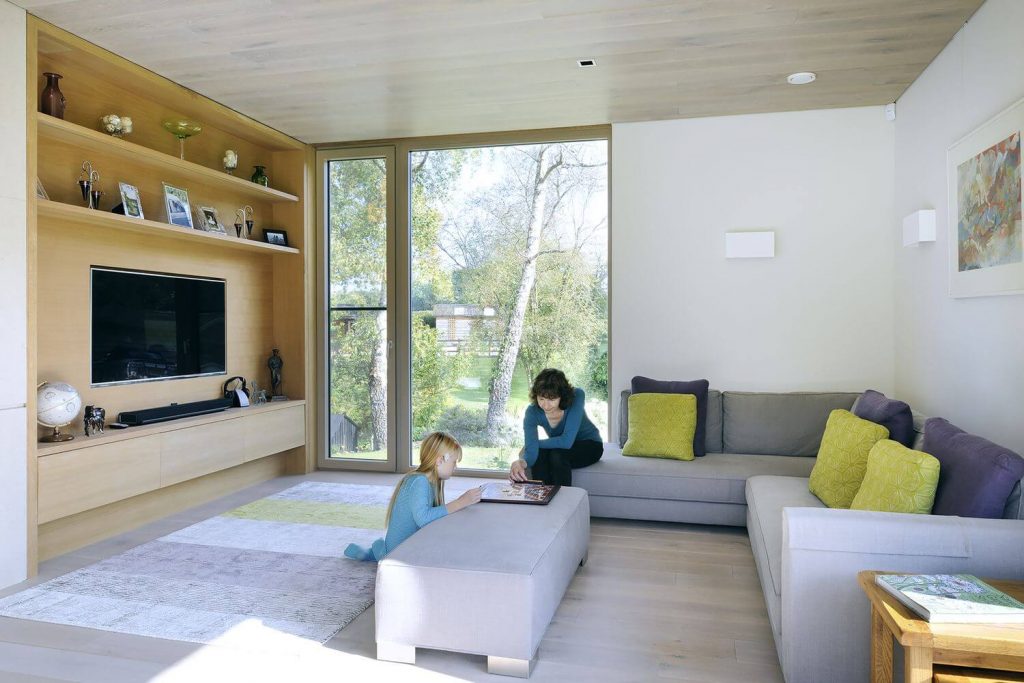 Source: pinimg.com
The house has some parts covered with glass walls other than that you would be able to see a decent amount of woods in the house which complements of the house. The house is covered with trees and you would get a small grass field that has surrounded the home and apart from that there is also a small garden at the backyard of the house. Since the house is small so the rooms inside are also compact and the minimal interior has been used to decorate the home.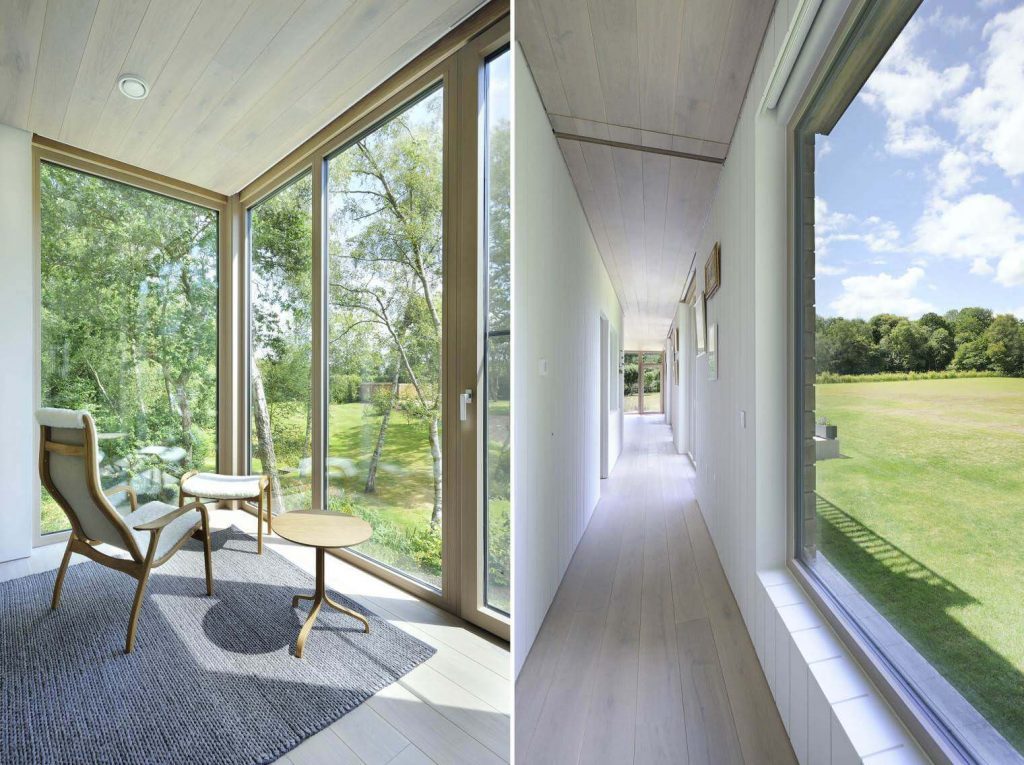 Source: padstudio.co.uk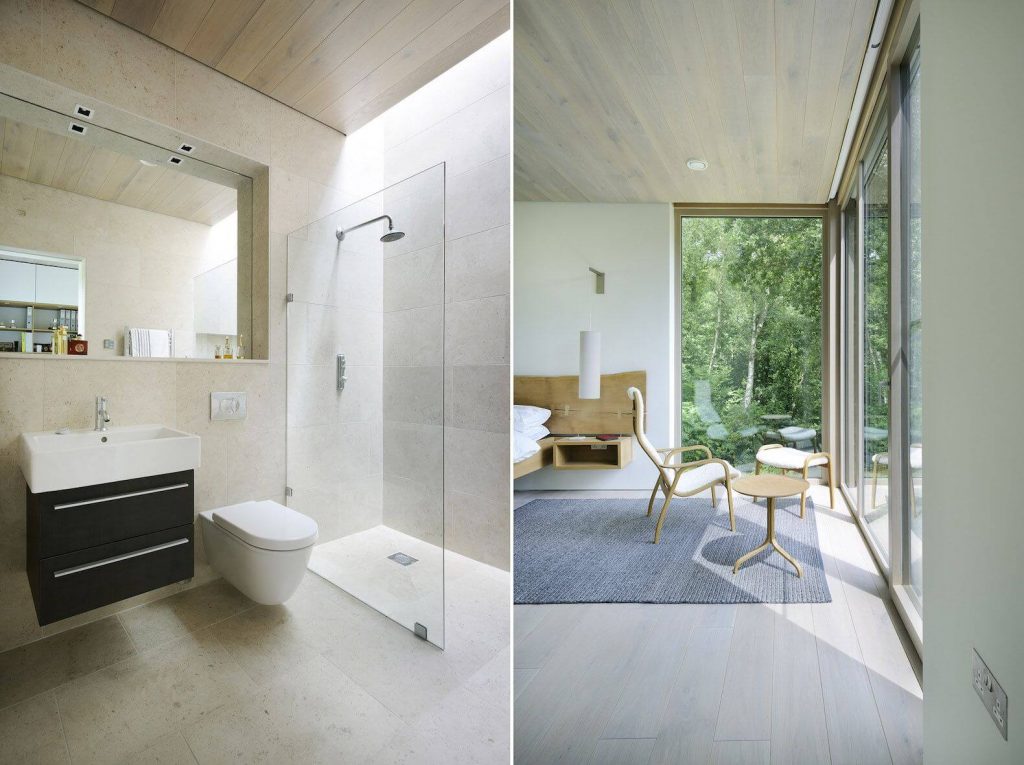 Source: pinimg.com
Also Read:  The Fusion Of Vintage With Modern Architecture: Rio Maullin Lodge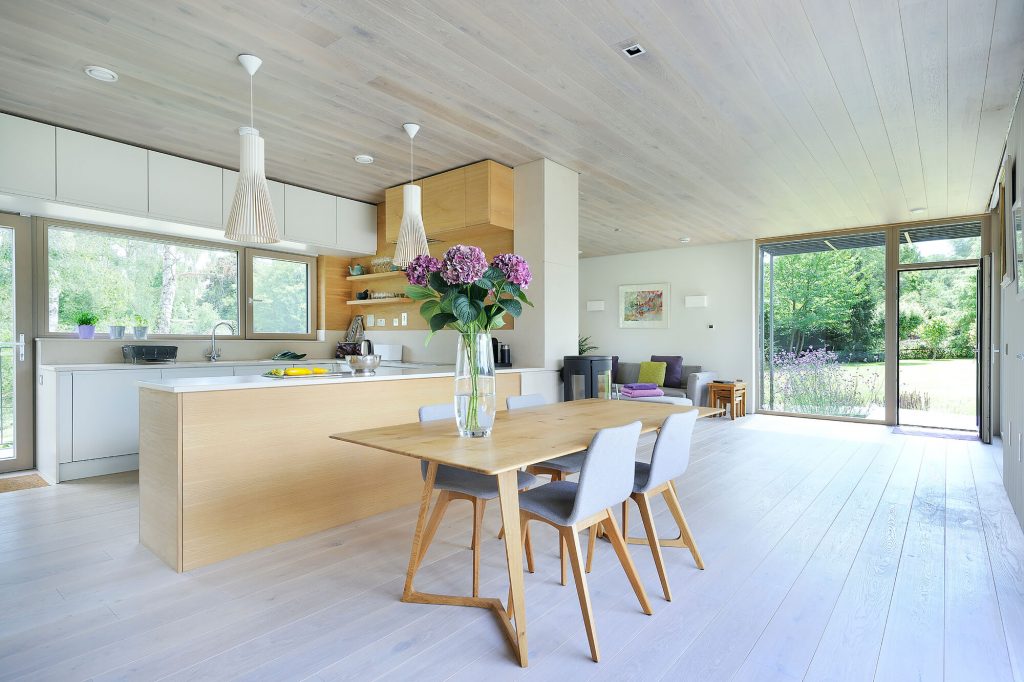 Source: adsttc.com
There are no particular sections in the home rather there are small partitions which ensure different corners as well as, rooms of the house. The bedroom and the living room of the house have to be the most stunning spaces of the home with lively décor. If you would look around at the interior of the home then you would be able to find out that the home interior has the use of white along with classic wooden color.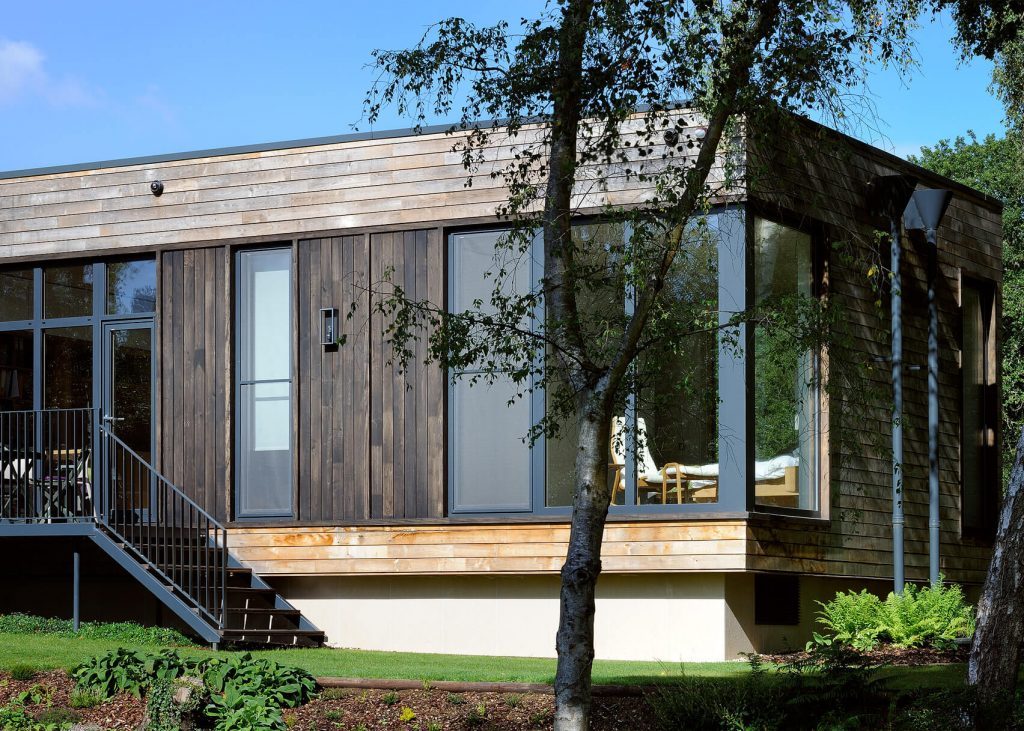 Source: dezeen.com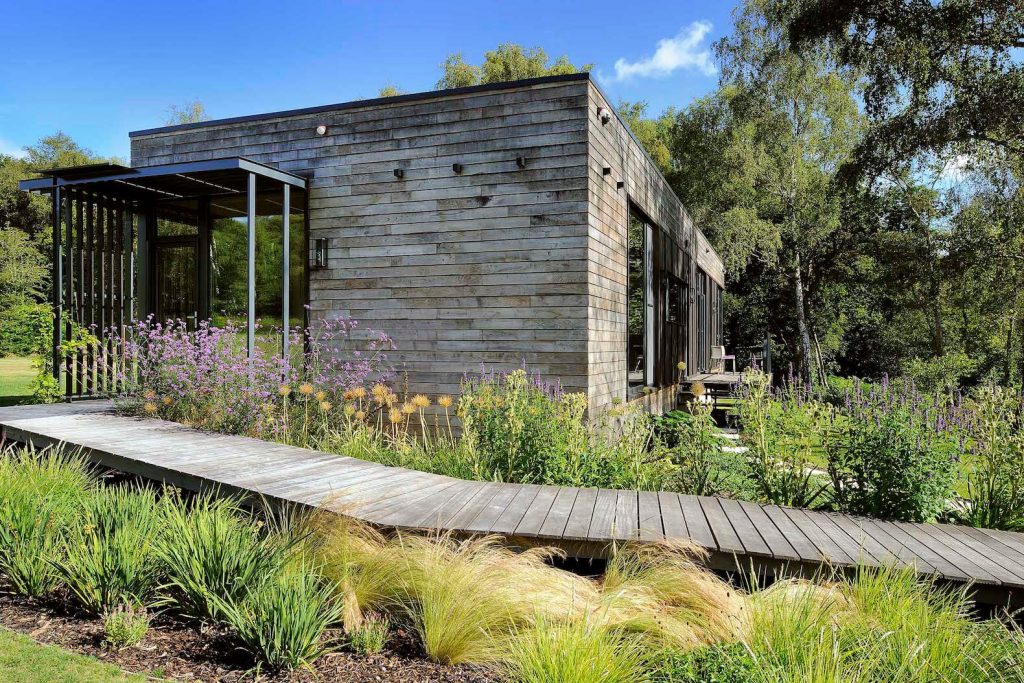 Source: inhabitat.com
The bedroom is covered with glass doors and windows so the sunlight can be enjoyed in that room and the savior from excessive sun rays would be the curtains. There is an extended exterior right outside the bedroom where you can set some chairs to sit and enjoy nature while sipping your morning drink. This is everything that you might want to know about Forest Lodge and to know more about such houses you can head straight to Architecturesideas.