Our 7 Step Guide to Designing a Minimalist Bedroom
The minimalist design style is characterized by a few key elements that combine to create a chic, modern look. And while the overall feel of a minimalist room may appear basic, some people find it tricky to pull off.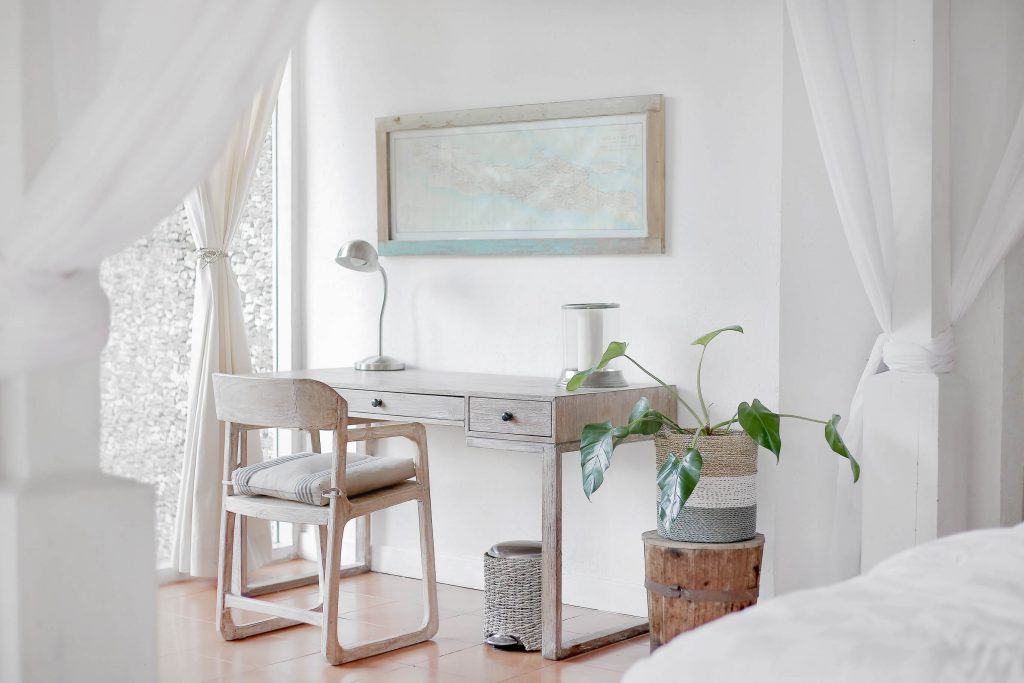 Source: unitreeeducation.com
 If you're ready to create a bedroom sanctuary with an austere aesthetic, keep reading. Here is our 7 step guide to designing a minimalist bedroom.
Stick to Neutral Colors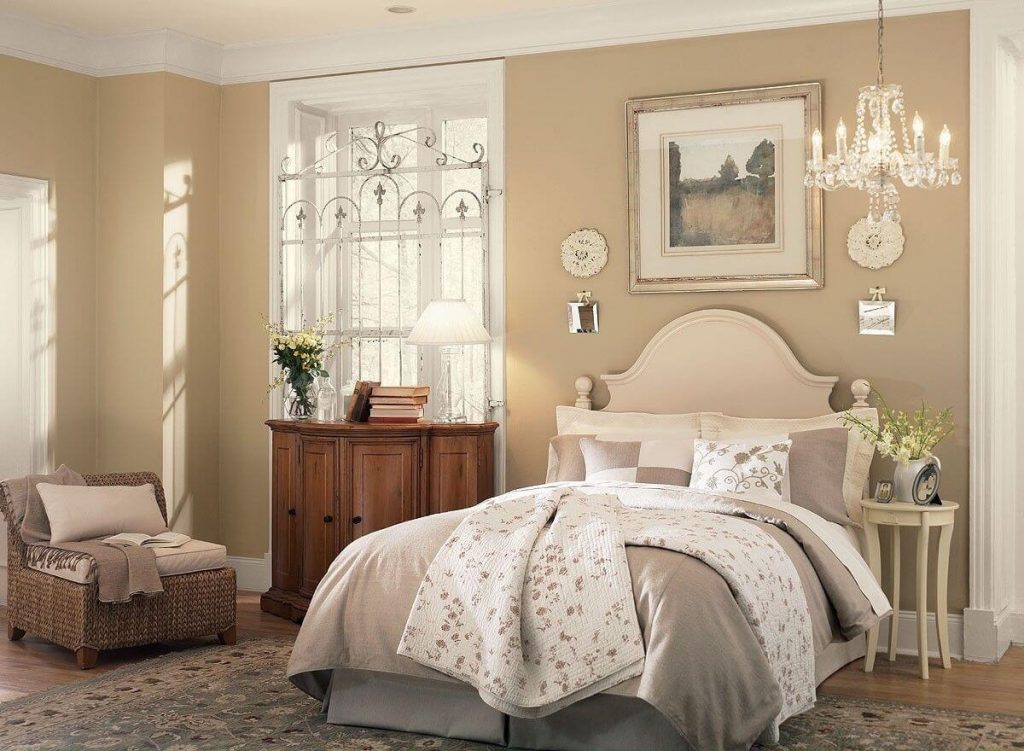 Source: pinimg.com
When it comes to color, keep it simple. 
An all-white room can be incredibly effective, and it's one of the easiest ways to pull off the look.
But all-white isn't the only way to go. 
You can also choose colors such as greys, beiges, light blues, or other neutral tones. Keep the palette of the room to one or two major colors and, if you must, pop it with an accent of color here or there. The trick is to keep it subtle, so avoid colors that are too bright or too jarring.
 It's also okay to incorporate a bit of pattern — but only in the right spots. A throw pillow on the bed, an area rug, or a throw on the back of a chair is all you need.
 To create a minimalist bedroom, stick to a monochromatic palette that will provide a calm, soothing effect (and encourage a good night's sleep).
Also Read: Opulent Canopy Bed Designs For Your Dreamed Bedroom
Keep the Furniture to a Minimum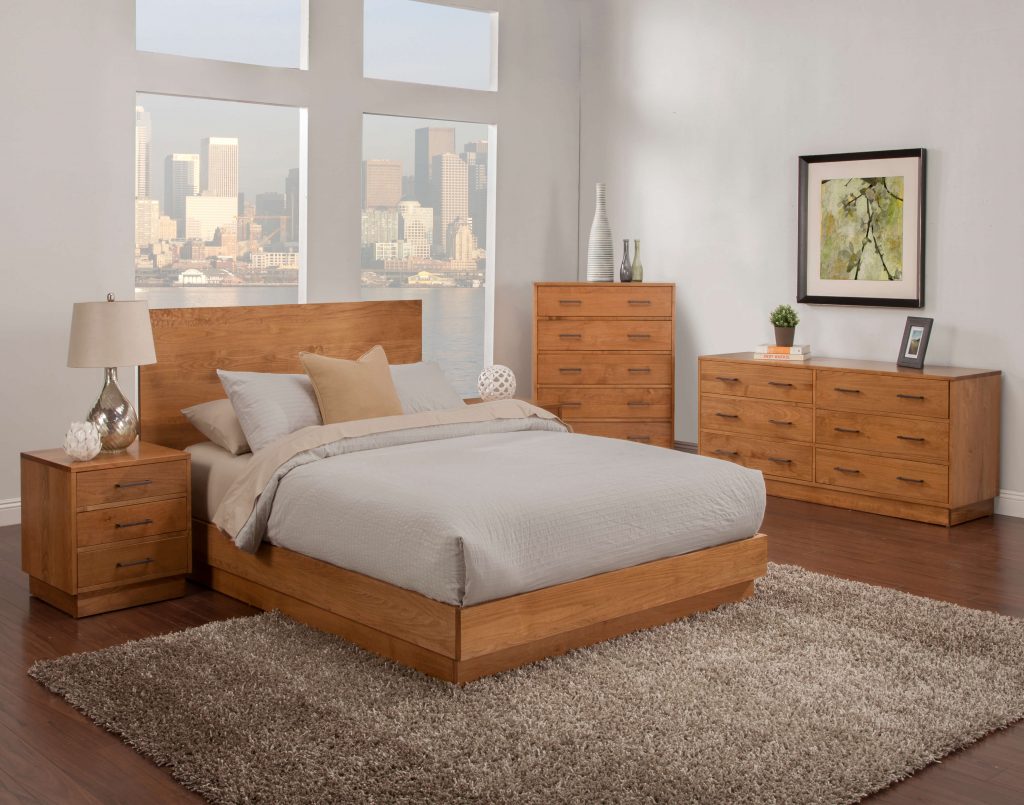 Source: gutensite.com
The key to pulling off a minimalist design is to make sure that all your furniture is functional — and that the room only contains the furniture it needs.
To create a sparse-yet-sophisticated look, choose a platform bed or a bed frame with a clean headboard. Avoid bed frames that are bulky, oversized, or adorned with ornate accents or carvings. In addition, think about the height of your bed from the floor. The lower the bed is, the more open space will look, and the larger the room will appear.
 When it comes to other furniture, look for pieces with clean lines and without decoration. 
For example, instead of chunky nightstands, opt for small night tables or stools. You can even eliminate nightstands altogether and mount floating shelves on either side of the bed instead.
 Pay Attention to Lighting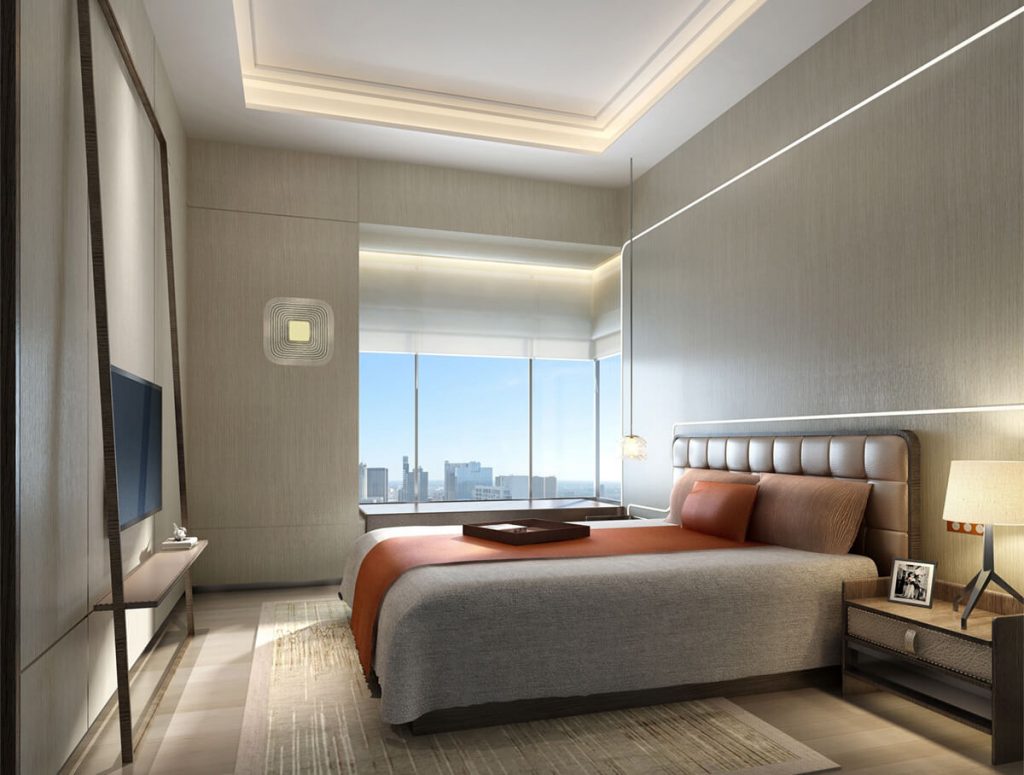 Source: ledrise.eu
There are lots of options when it comes to lighting — but the best way to pull off a minimalist look is to avoid classic table lamps with lampshades. 
Instead of placing table lamps on nightstands, look for unexpected fixtures such as floor lamps or small pendant lamps. You can position these behind the bed, beside it, or over it, depending on the type of lighting you prefer.
 If you're going for an industrial look, consider using a clip-on desk lamp that can swivel and bend in different directions. 
Prefer something a bit more sophisticated? We've seen some great room designs with wall sconces mounted on either side of the bed.
 Can you live without bedside lamps altogether? If so, you can make a real statement with lighting by hanging one large pendant lamp or chandelier over the bed.
Get Rid of All Clutter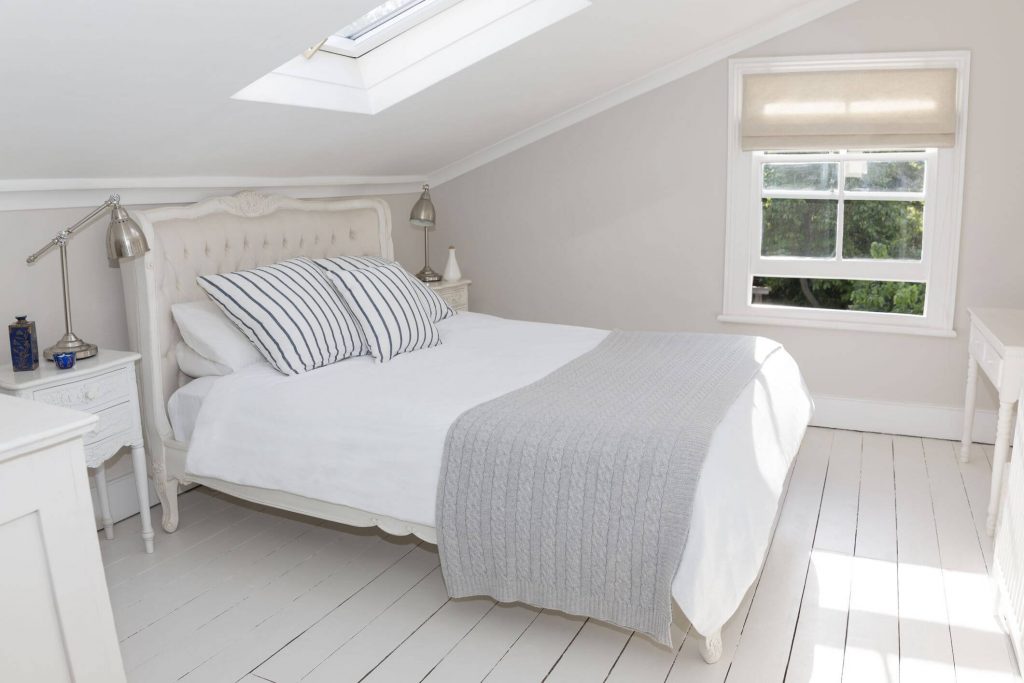 Source: deflection7.com
There is absolutely no room for clutter in a minimalist bedroom. 
The very idea of clutter contradicts what minimalist design is all about. So before you start to decorate, get rid of everything you don't need and don't want. That includes the shoes you never wear and the clothing in your closet that no longer fits you.
 When organizing your closet, arrange items by type or by color. After all, having a gorgeous minimalist bedroom is equal parts form and function. It doesn't mean you can just shove everything into the closet so the room looks empty and clean.
 As for furniture, empty everything off your bureaus and nightstands. For those that prefer some amount of décor, a stack of books, a vase with flowers, or a single candle is all you need.
Be mindful of the linens you choose for your bed. Solid linens always work best in a minimalist room, but if you insist on having a patterned duvet, go for it. Just make sure it's the only patterned accent in the room. 
Otherwise, the combination of patterns and prints can be as off-putting as that actual clutter that doesn't belong.
 Be Sparse With Artwork and Wall Décor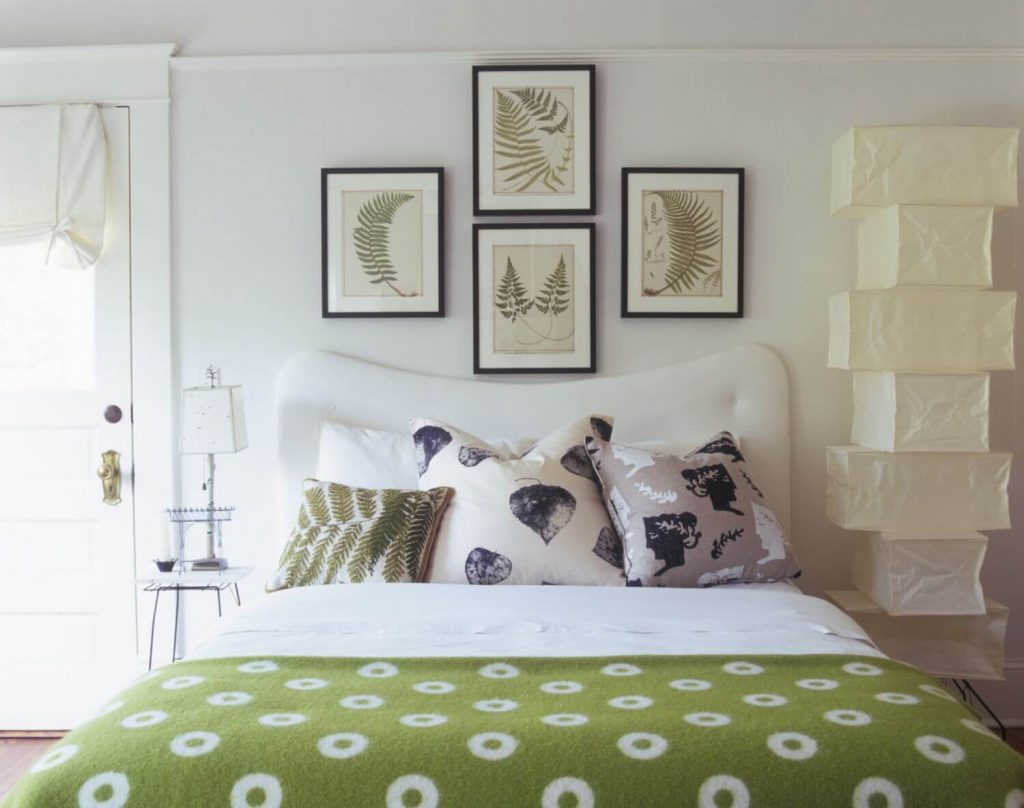 Source: thespruce.com
A minimalist room need not be decorated at all — but if you can't live with completely bare walls, be very selective in what you choose to display.
 Don't overdo it with frames and artwork. If you want to hang something, choose one focal piece of artwork or a collection or two or three small pieces grouped on one wall.
Neutral prints and black and white photography fit best with the minimalist theme. Leave the colorful graphic prints for other rooms decorated in different styles.  
Highlight the Architectural Elements of the Room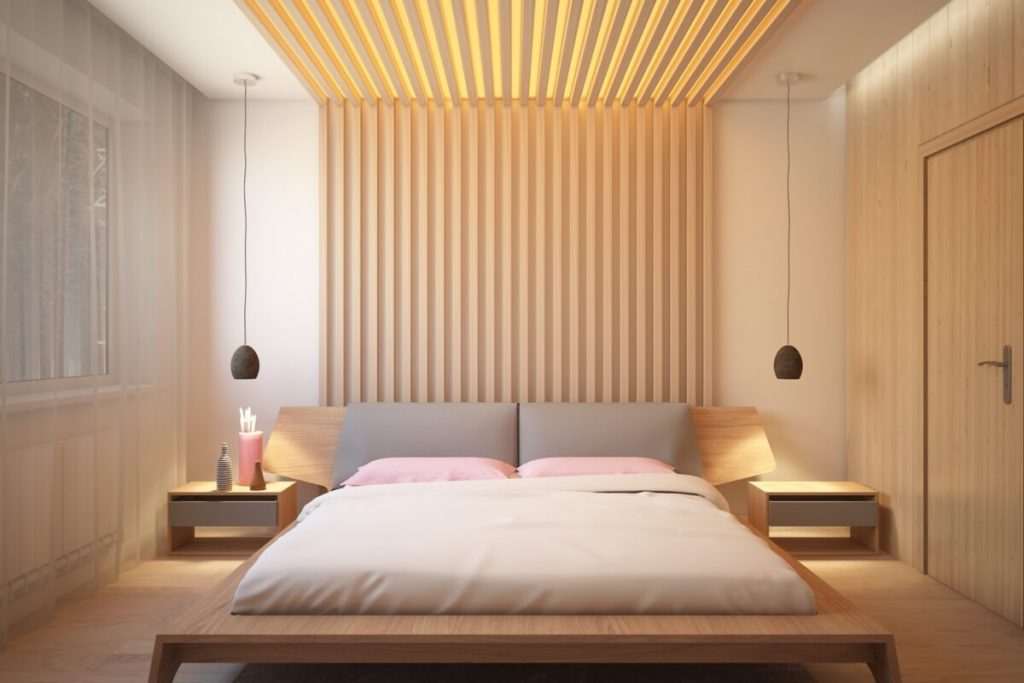 Source: home-designing.com
Having limited furniture and minimal décor allows you to put the focus on the architectural elements of the room. If you have features worth calling attention to, do so.
 For example, if you have radiators, don't hide them with bulky radiator covers. Leave them exposed to create a more natural look and a more industrial feel.
 Have a cozy nook or a recessed niche in one wall? Highlight it with one piece of décor that will catch the eye.
Never underestimate the power of a window. If you have huge windows, make them the star of the room. Don't hide them with blinds or heavy curtains. Instead, use simple curtain panels that can be pulled aside so that you can let the natural light pour in.
Make It Cozy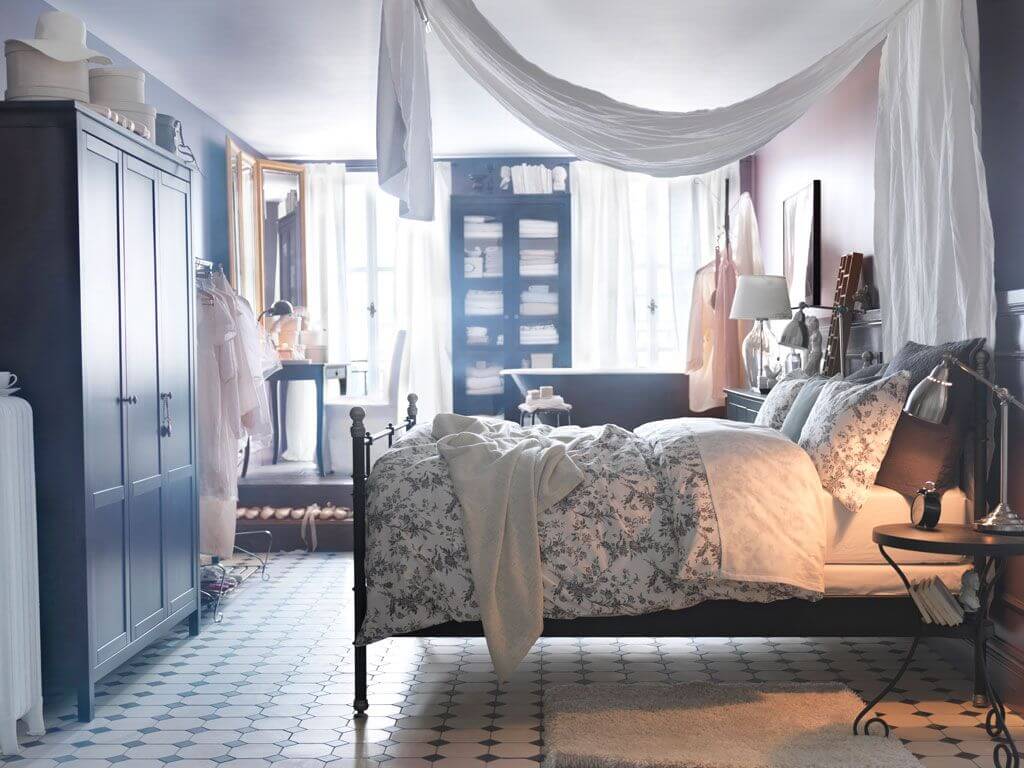 Source: homedit.com
By no means does a minimalist room design have to be cold and stark. In fact, in a bedroom, it should be the exact opposite.
Make your bedroom cozy with soft lighting, subtle touches of texture, and sumptuous linens. After all, the whole point of designing a bedroom is to create a space that invites you in and makes you want to relax and sleep.
 When designing a minimalist bedroom, there's one rule to remember:
 Less is more.
Keep the color palette neutral. Keep your furniture to a minimum. Incorporate unique lighting elements.
Get rid of all the clutter. Keep surfaces smooth and clean, and don't add too much décor on the wall or your tabletops. If you have noteworthy architectural elements or large windows, don't try to hide them or disguise them — highlight them instead.
 And don't forget to make it cozy. After all, a great mattress and comfortable bedding are really all you need to create the perfect bedroom — minimalist or not!
Author Bio
Cat Thomas has over 15 years' combined experience in multifamily, retail and other industries. Currently, as Director of Marketing for Broadstone Brickell, she oversees research, discovery and execution of creative, content, digital and strategy efforts.