5 Must-Have DIY Power Tools in Woodworking
Woodworking is something that a lot of people like doing by themselves. While you can always hire professional woodworking services, most people would rather cut costs by going the DIY way. If you are a DIY woodworker, then there are certain power tools that you should purchase to make woodworking easier for you.
Having these power tools in your locker also allows you to make emergency repairs.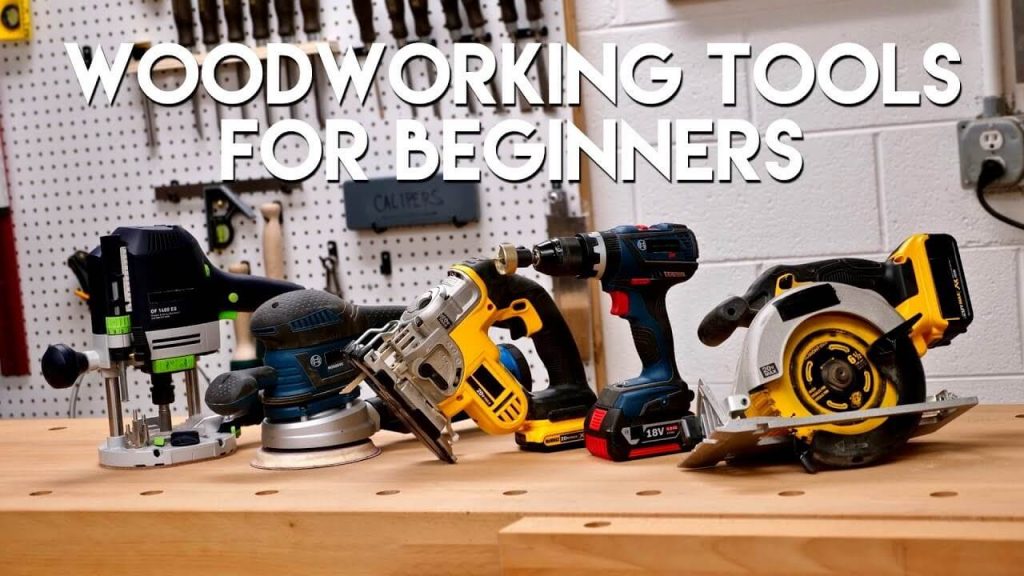 Source: ytimg.com
So, without further ado, here are five DIY power tools that you must possess for your woodworking requirements.
1. Power Drill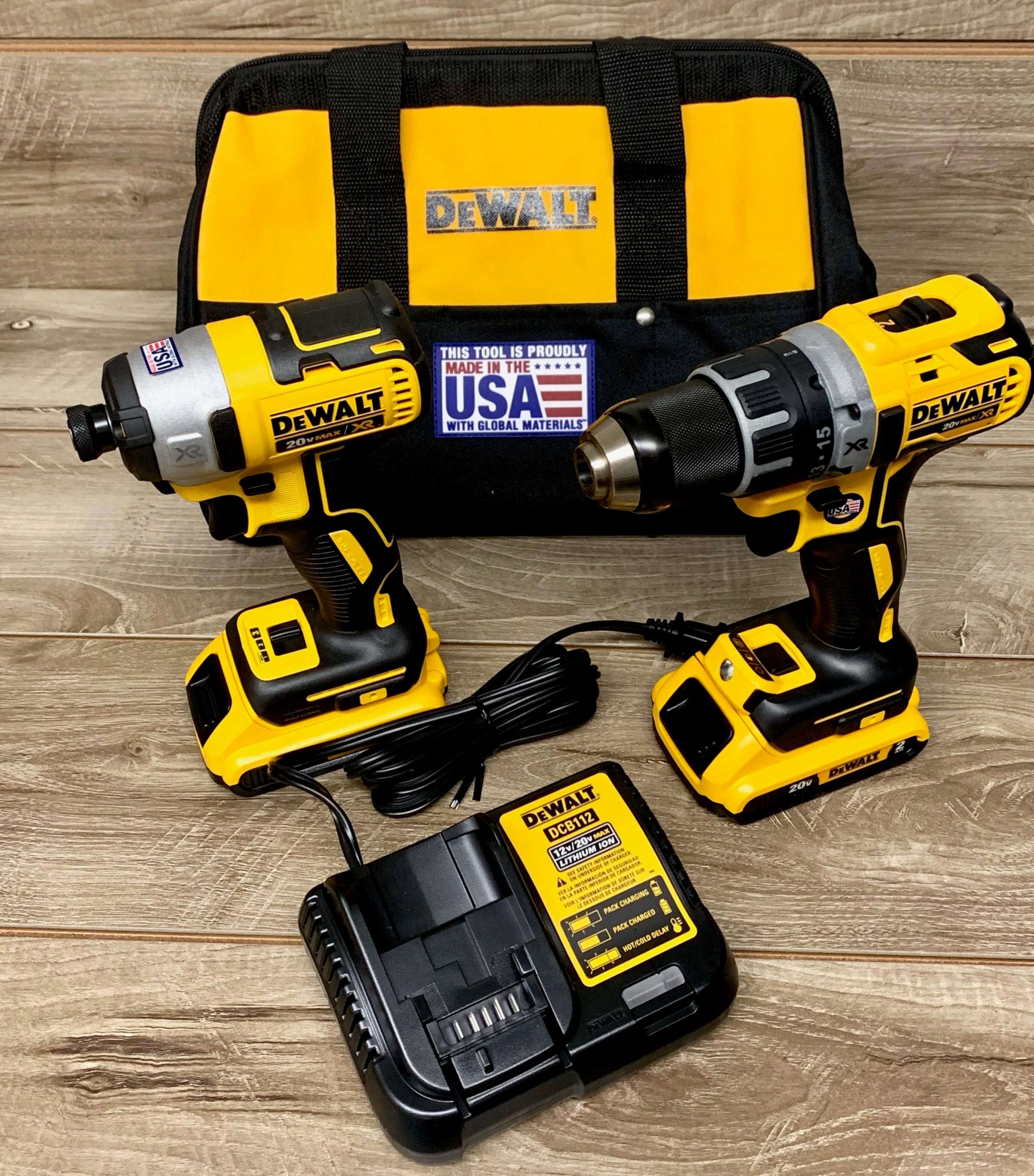 Source: wp.com
A drill is a handy tool not just for woodworking, but for several other domestic applications. When it comes to purchasing a power drill, you have two options; corded drills and cordless drills. The debates to determine the better option among the two are endless, but just to keep things simple, let's just say that if you prioritize power over portability, corded drills make for the better option.
This is due to the fact that corded drills run on an average of 110-volt electricity supply and cordless drills only come with an 18 or 20-volt supply of electricity. While cordless drills can undoubtedly be convenient, they are not suitable for heavy-duty applications, whereas corded drills can be used for both lightweight applications and heavy-duty applications.
2. Plunge Routers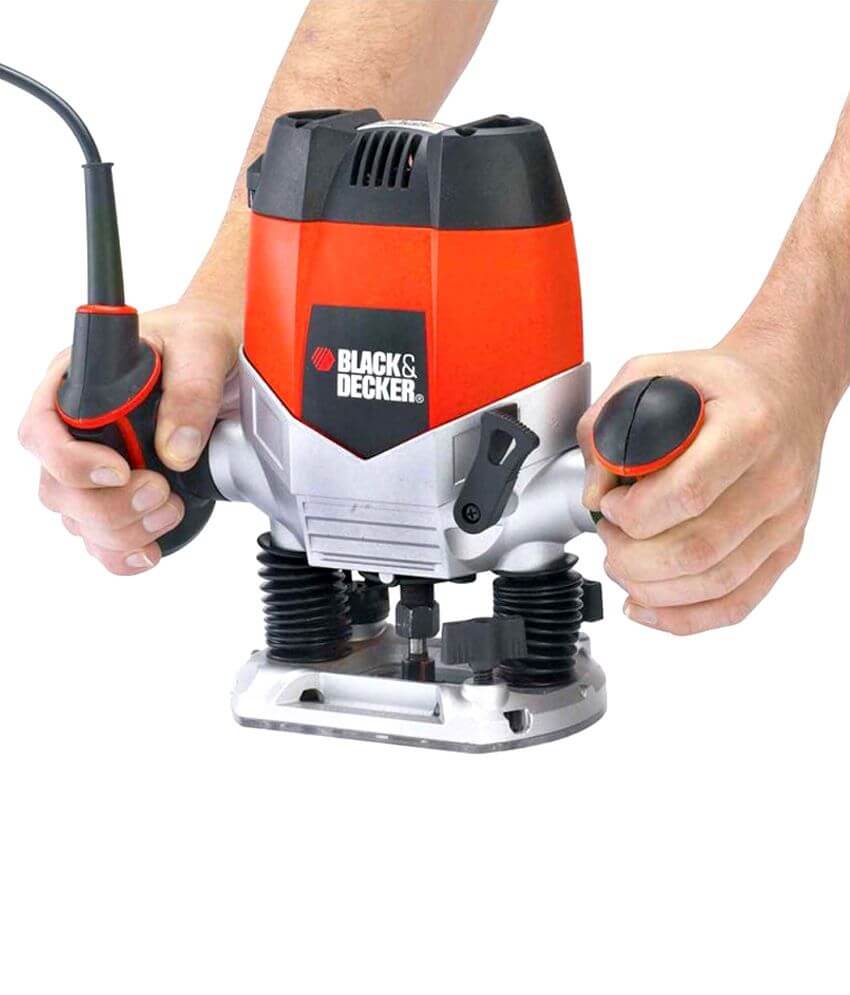 Source: sdlcdn.com
Plunge routers are power tools that beginner woodworkers should steer clear of. However, if you are familiar with woodworking tools and have used them for a long time, you should definitely invest in plunge routers. These tools are ideal if you want to create detailed patterns and templates on wood, making them perfect for those who like to do detailed woodworking.
Common domestic applications that you can use plunge routers for include engraving, sign making, intricate pattern work on wood, molding, cabinet making, and other decorative purposes. Check out some of the best plunge routers by clicking on this link: https://www.thewrenchguy.com/best-plunge-router/
3. Table Saws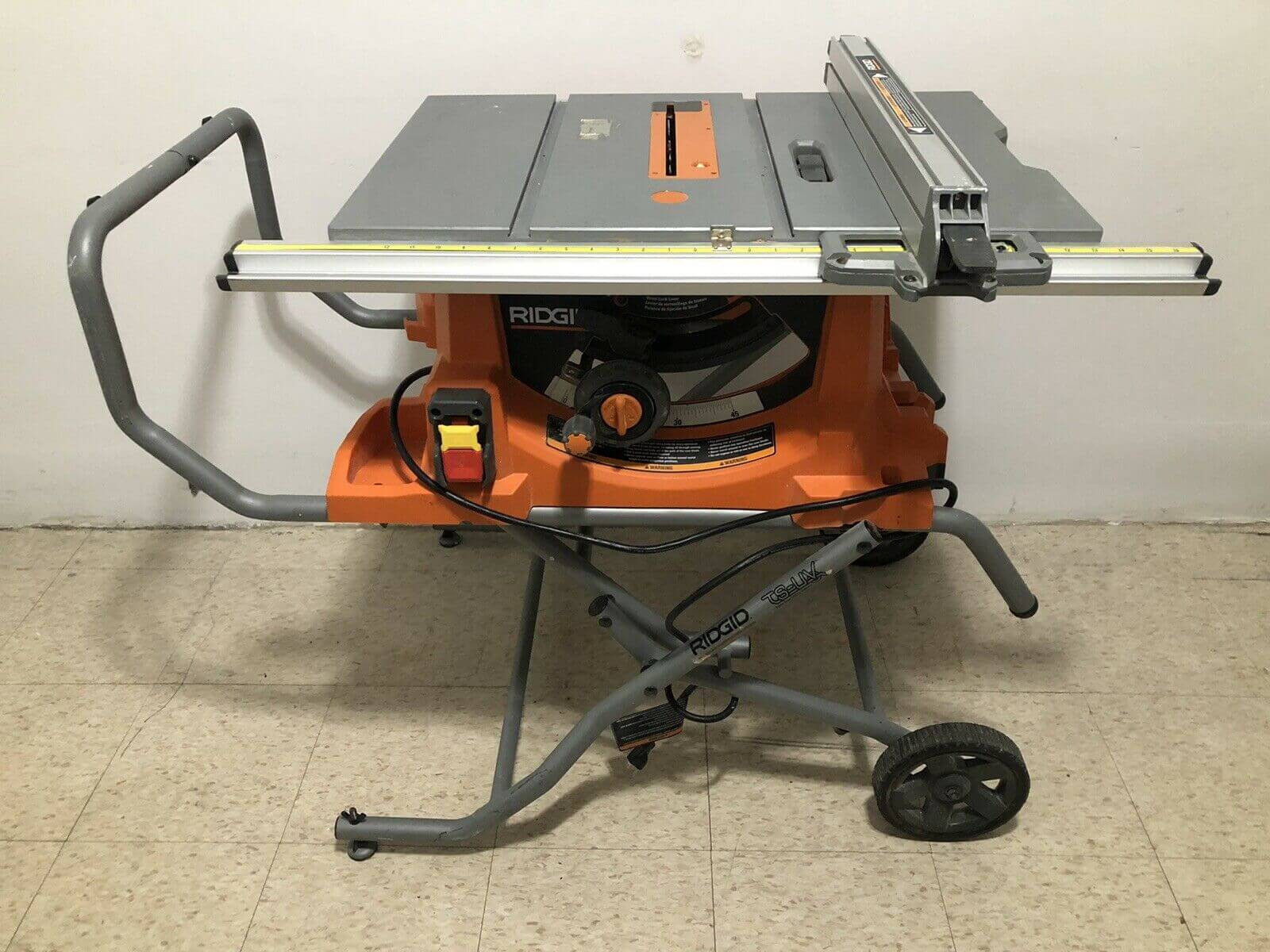 Source: ebayimg.com
Table saws can be used for a wide variety of woodworking applications and they are most commonly used to build furniture from scratch or for panel cutting purposes. Just like power drills, table saws are available in both corded and cordless variants, with the corded variants providing more power and cordless variants providing greater portability. Table saws are perfect for making straight cuts and angled cuts. With certain aids, you can also make joints using table saws.
Heavy-duty woodwork such as cutting heavy planks of wood is best performed by corded table saws. So, if you think that you need a power tool for cutting copious amounts of wood, corded table saws make for a better investment than the cordless ones. 
Here you can get the best track saw reviews on Tools Adventure.
4. Random Orbit Sanders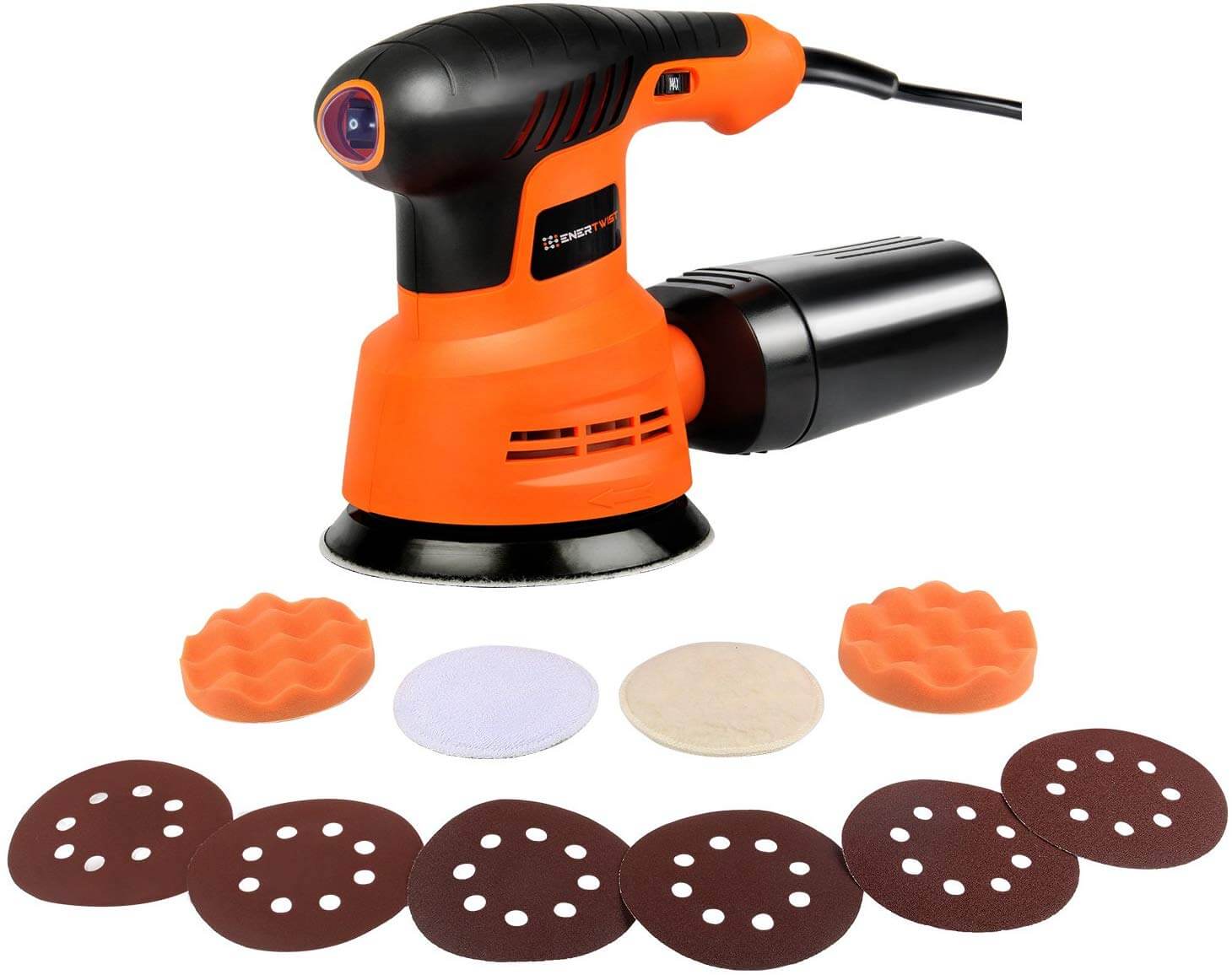 Source: amazon.com
For woodworkers, sanding is a DIY job that is not enjoyable but one that has to be done. Conventionally, woodworkers used sandpapers and sanding blocks to do all their sanding. However, the use of sandpapers and sanding blocks left a lot to be desired due to their inefficiencies. But with the introduction of sanders running on electricity, sanding became much easier and one of the most popular sanding tools in today's times is the random orbit sander.
The random orbit sander's mechanism is something like this; the tool spins the sanding disk and also moves it in an ellipse simultaneously. This simultaneous action of the random orbit sander helps in preventing swirl marks. If you are a DIY woodworker, then the ideal random orbit sander size for you would be 5 inches. 6-inch variants are also available but they aren't really ideal for typical DIY applications. 
Remember to wear a respirator mask and a pair of safety goggles when using random orbit sanders to prevent exposure to fine wood particles.
5. Compound Miter Saw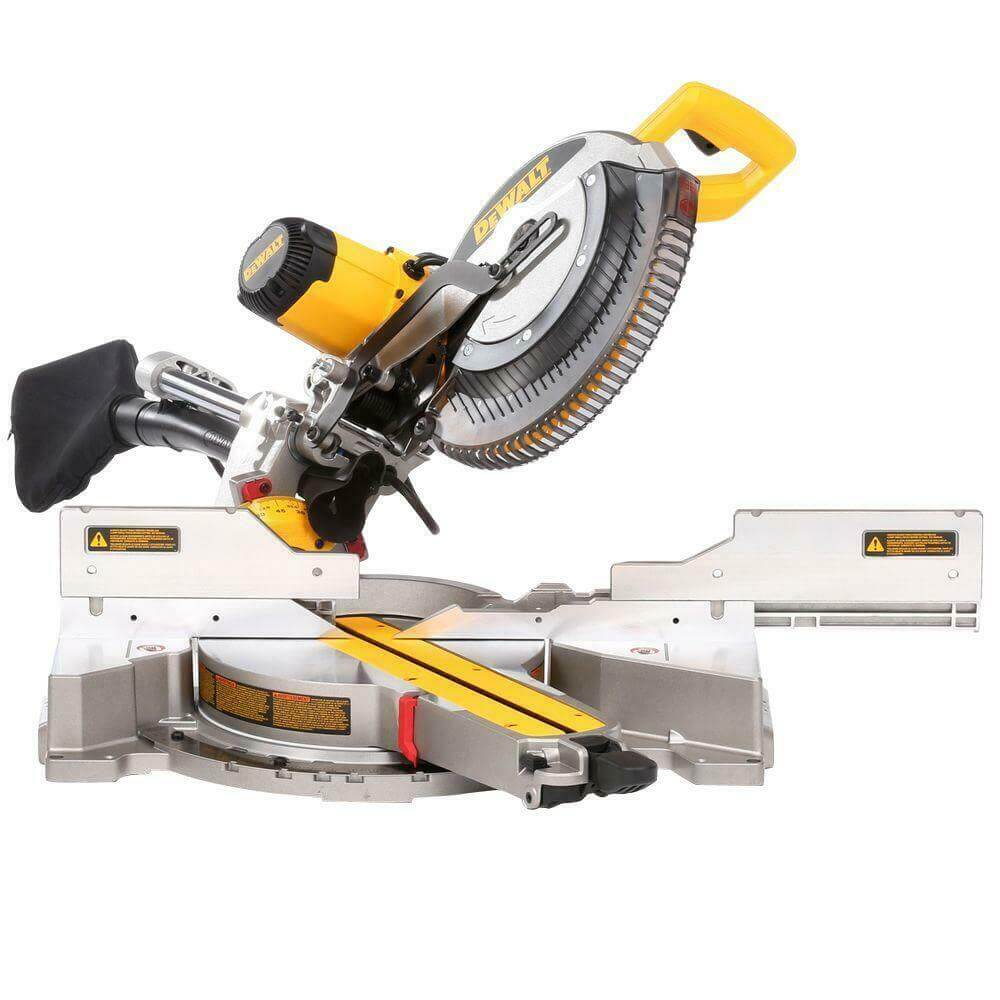 Source: ebayimg.com
If your table saw is restricting you from cutting wood in a variety of angles, then you should consider investing in a compound miter saw. This power tool is quite affordable compared to the expenses that you would have to incur when buying a table saw. With a compound miter saw, you can make both straight and compound cuts easily. 
Compound miter saws are available in 10-inch, 12-inch, and 16-inch variants. If you are a beginner, then a 10-inch variant would be ideal for you. Buy the other variants only if you already have some prior experience of using such saws.
So there you have it, the 5 must-have DIY power tools for your woodworking requirements. As there are several variants for each aforementioned tool, you should do your research well before you invest in one. You can go with teds woodworking projects if you are ready to spend money on paid services.