6 Types of Drilling Machines and Their Applications
Drilling, be it in the metal or wood or concrete is a tough job, and for that special equipment are used! These equipment are called drill machines.
Drill machine is powerful equipment, which is used to drill holes in the hard surfaces where manual drilling is difficult. Construction industries use these machines for doing various repairs and other tasks because of their easy-to-use application.  These machines are also used in the woodworking industry, metalworking industry, construction, and many more.
Here are some common types of drilling machines that are used in the construction industry as well as for doing simple tasks:
Radial Drilling Machine: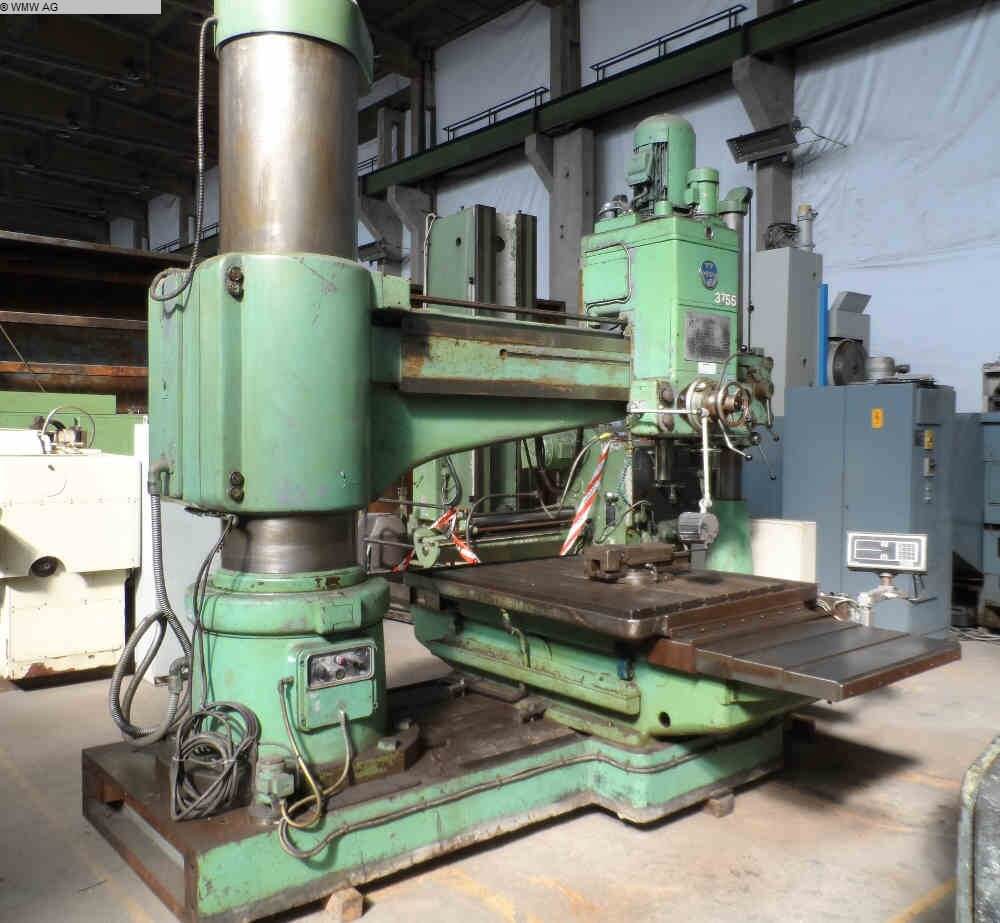 Source : wmwag.com
In this drilling, the head is fixed on the radial arm of the machine for drilling to various sizes of the object. You can select the head and base plate as per the dimension and strength you need to drill in the area. Further, you can rotate and raise the radial arm to adjust as per the requirement. This drill can also be used as a hydraulic drifter and also offers good efficiency, the reason they are quite popular in the industrial sector.
Upright Drilling Machine: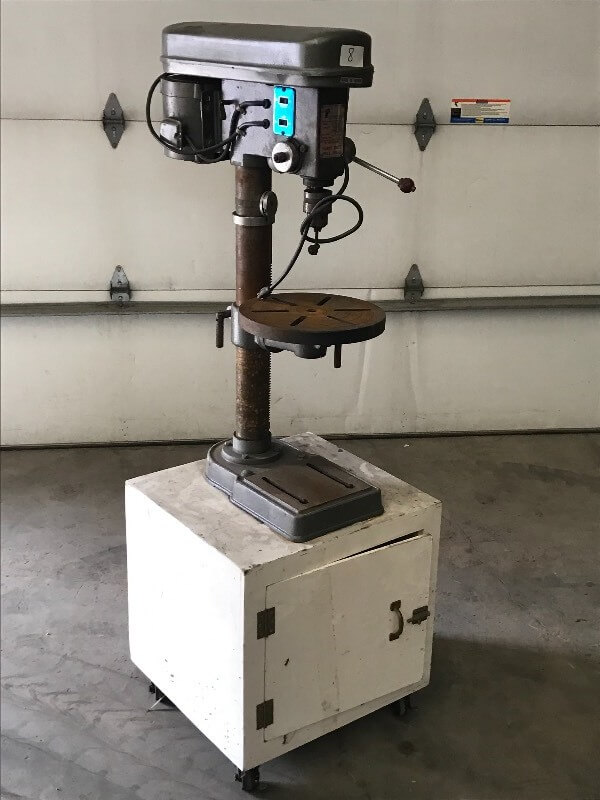 Source: rackcdn.com
It's a heavy-duty drilling machine that features a geared drive spindle head. It is used on a large hole-producing operation that involves large or heavy rotational parts. The upright drill press of the machine can be operated with a hand into the workpiece.
Pillar Drilling Machine: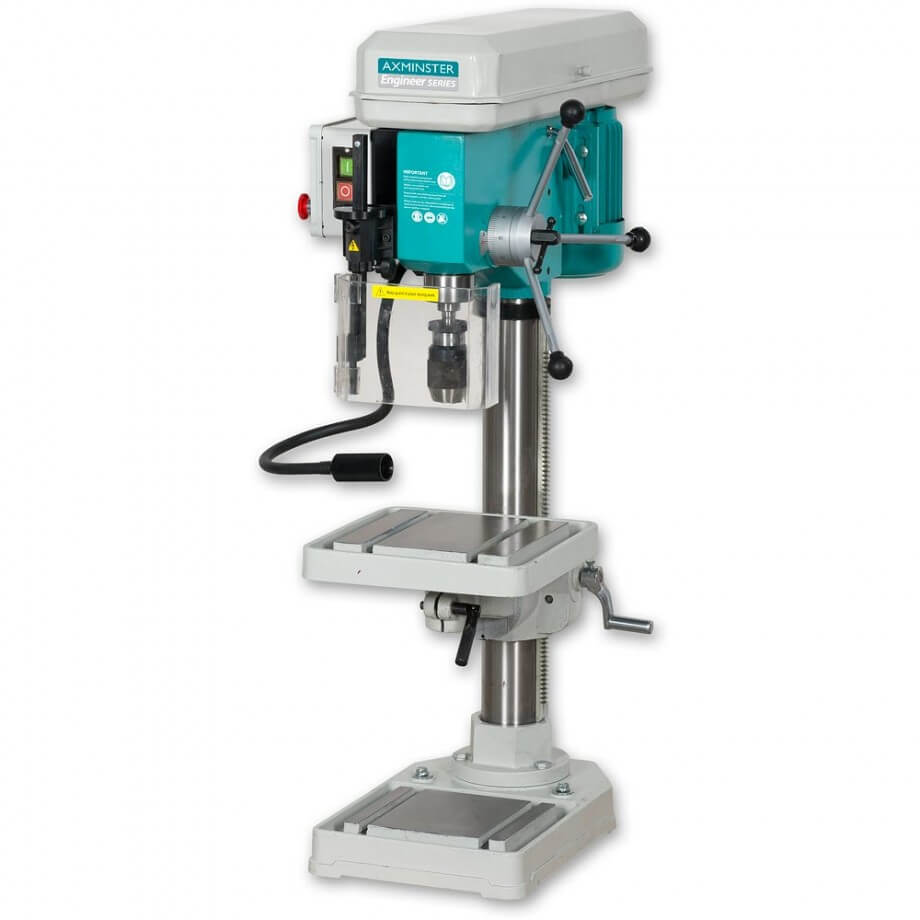 Source : cdn.axminster.co.uk
Pillar drilling machines are heavy, sturdy, and fit in economic formats. They are high-tech machines that can be used to drill anywhere. You can also attach your features to these machines. These machines are also known for their high efficiency and precision, thus are quite popular in construction industries.
Milling Machine: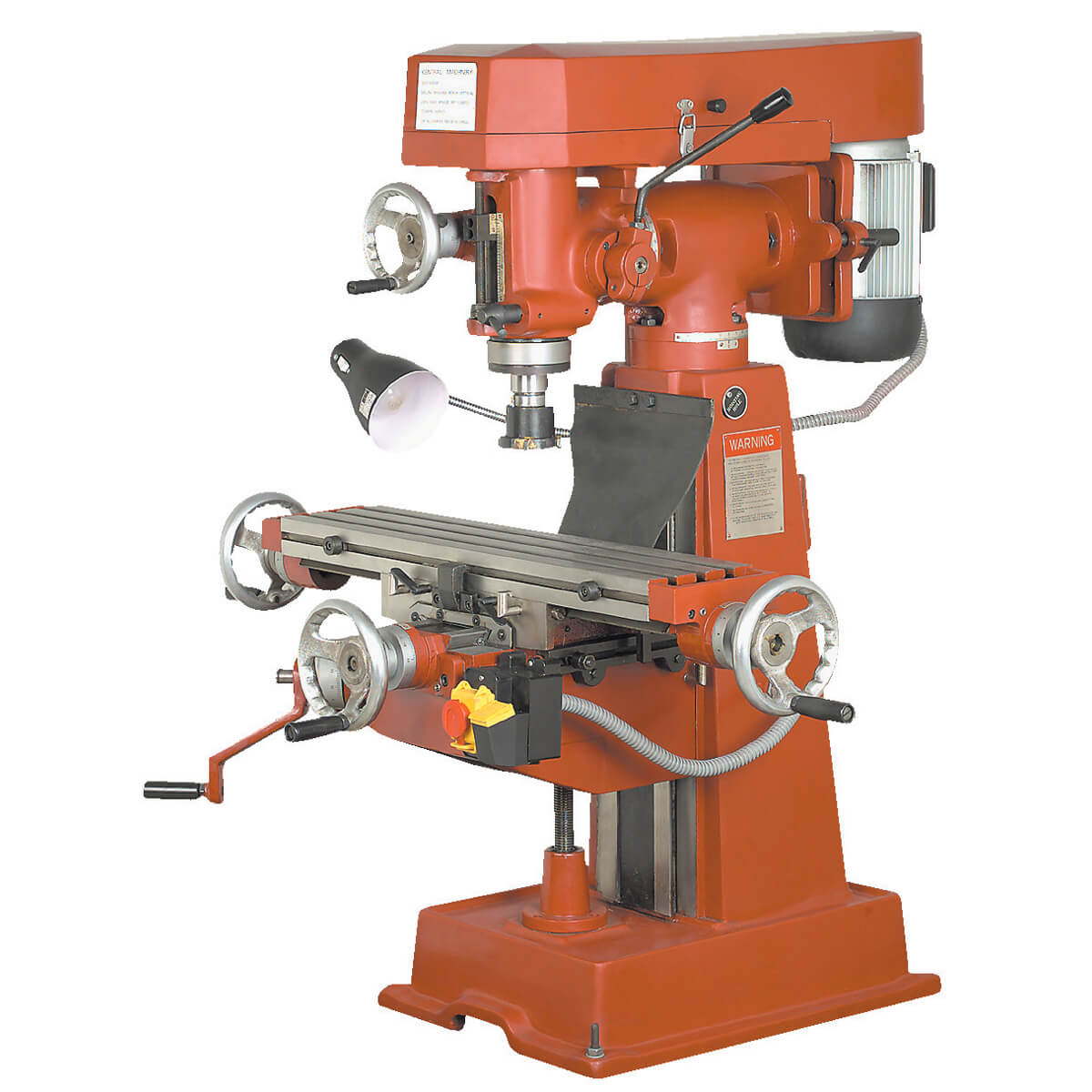 Source : harborfreight.com
These are multi-functional machines that can be used for both drilling and milling. Due to their multi-functional capacity, these machines are best for all purposes. They easily fit in the spaces with small spaces. Constructional engineers use these machines to drill in the surfaces where heavy and bulky machines are difficult to incorporate.
Gang Drilling Machine: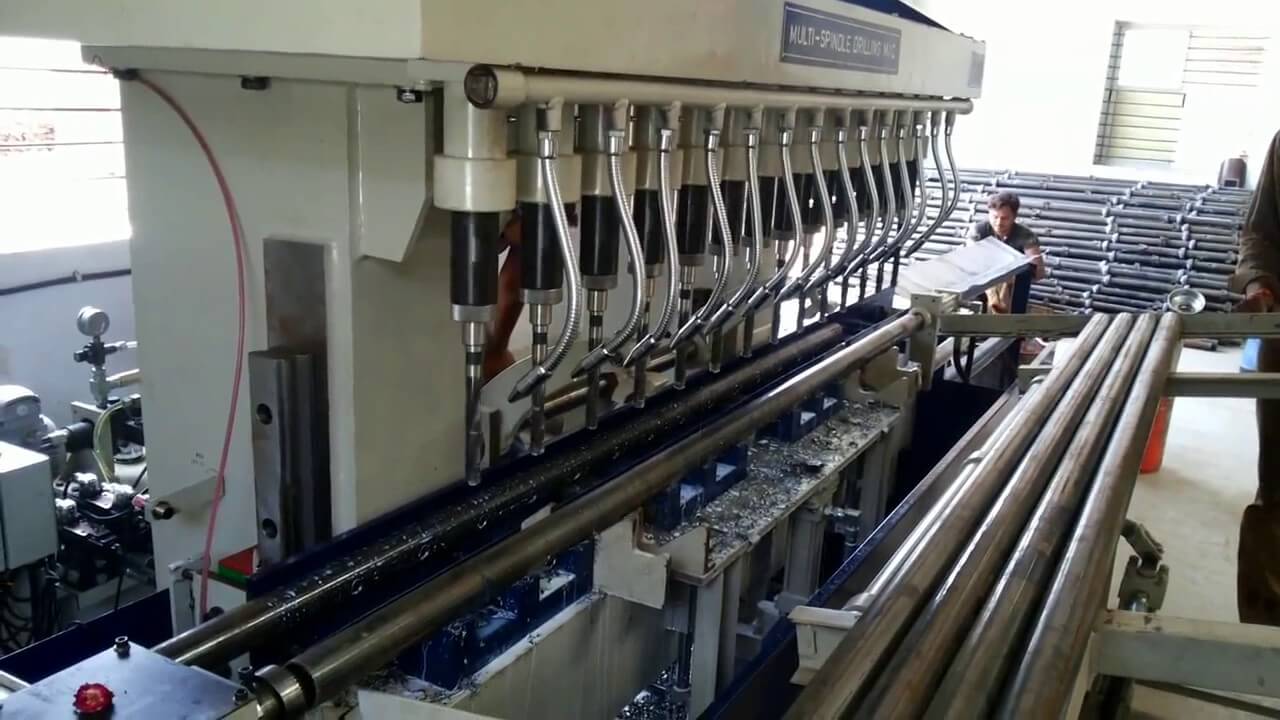 Source: i.ytimg.com
These machines have work heads positioned on a single table. It is used where successive operations are required. For example, you can use the first head of this machine to spot a drill, while can use the second head to tap the drill. Further, the third head of the machine can be used along with a tapping head to tap the bore or fast hole in the ground. And the last head can be used for chamfer.
Also Read: What Is a Jigsaw Used for | The Ultimate Choice for Carpentry, Diy & Construction Site
Upright Sensitive Drill Press: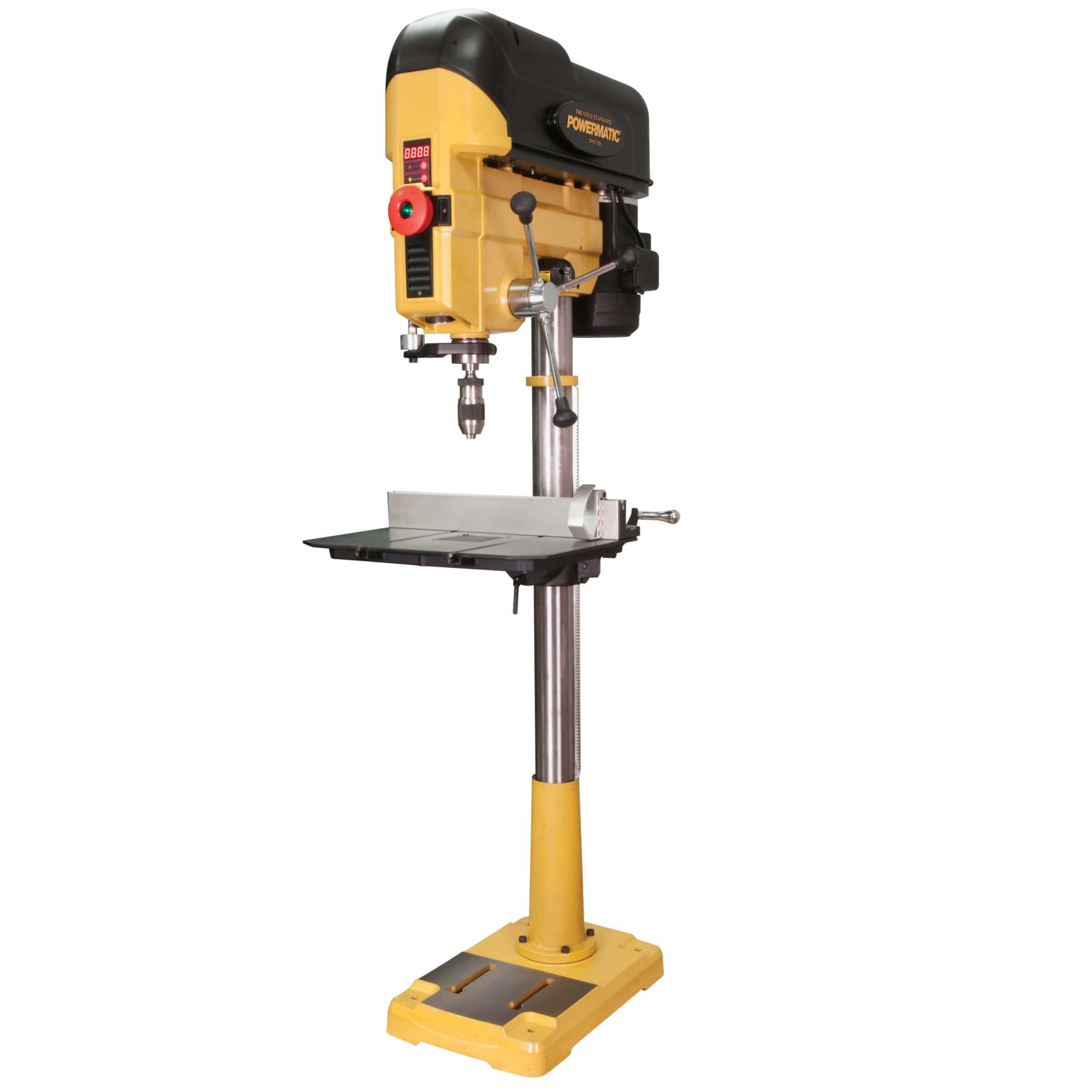 Source: bestdrillpressguide.com
It's a lightweight drilling machine that features a belt drive spindle head to bore in the surface. This type of machine is used in workplaces that require moderate-to-light drilling.  However, you can only use it with your hands. With the hand-feeding tool, you can feel the cutting action of the tool when performing the boring or cutting using the equipment. This machine is usually manufactured in the floor style or the bench-style to be used in construction industries.
One other option includes a very convenient drilling solution: The Strong Arm 5 is a portable drill press, fully adjustable to fit most drilling needs. Because it utilizes quick pins at the fulcrum and the foot attachment, adjustment is fast and convenient.
You can also use rock drill machine for rocks. So, those were some of the drilling machines that are used in construction industries.
To know more about Home improvement ideas, Cleaning and decoration tips visit ArchitecturesIdeas.
For daily updates, follow us on our Instagram page @architectures_idea.