Time to make your backyard the envy of the neighborhood. And the best bit is that you don't have to break the bank for actualizing these backyard dreams. Whether your 2020 plans involved backyard makeovers or you are changing things up on a whim, these ideas will turn your home into your own staycation dream.
Here are 5 of the best ideas you could implement in your backyard
Install a Split Rail Fence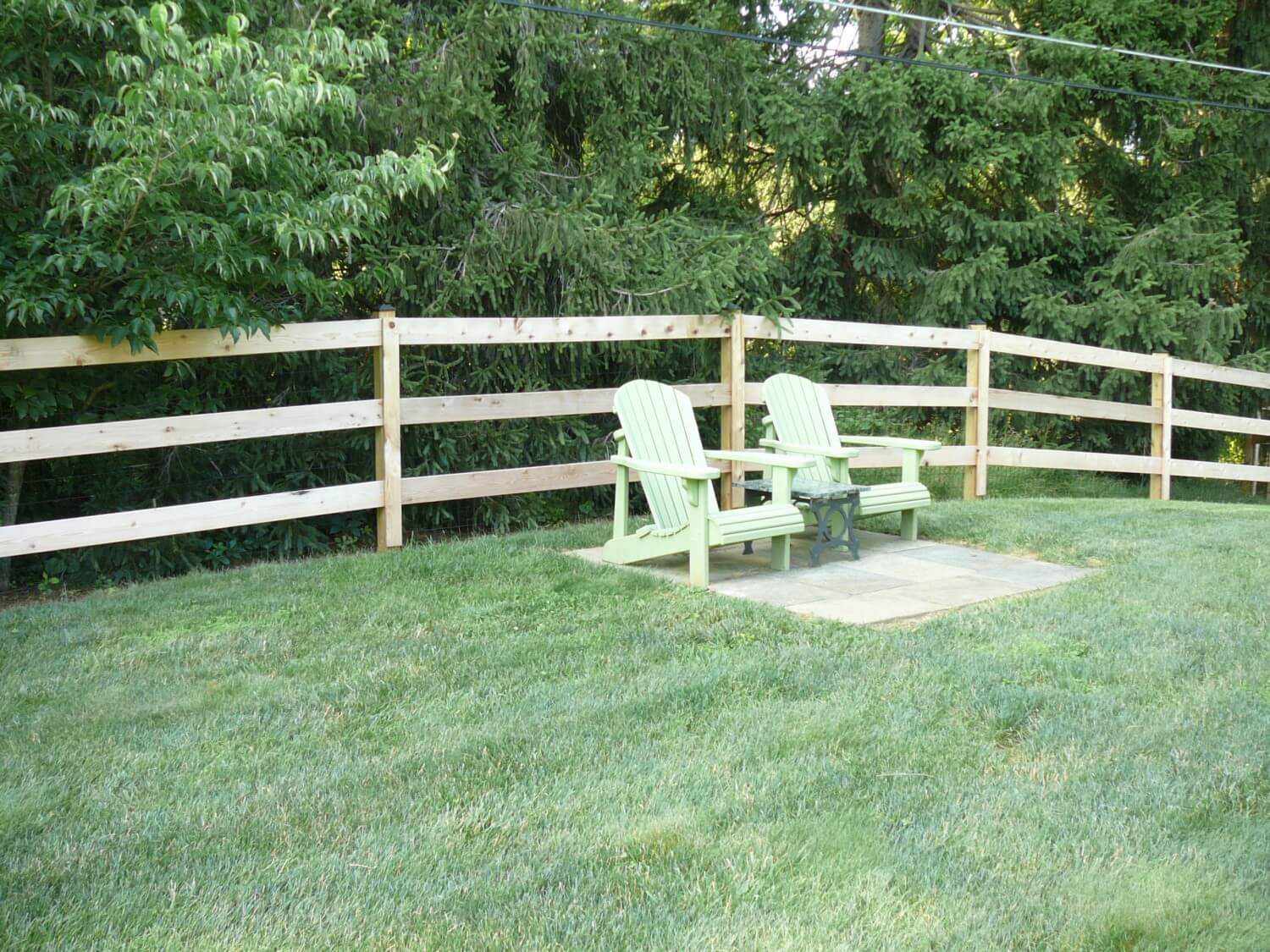 A split-rail fence put up to surround your home, especially if yours is a farmhouse, will not only enhance your home's aesthetics but also improve privacy. You can use split-rail fencing regardless of the size of your backyard, and if you are looking to add a rustic feel, this fencing style will give you everything you need.
To create a split rail fence, you need a few timber logs split half, lengthwise, to create the rails. You have two options for split rail fences – the traditional free-standing split rail fences with a characteristic zig-zagging finish – a look that can be achieved with or without nails, especially if the area is rocky. You also have the mortised fences. These are more popular, and instead of the zig-zagging design of the traditional split rail fence, this fence will have the split rails put up in notched posts. Out of the two, the mortised fences are trendier and they are useless wood, meaning they are more affordable.
Turn Your Ladder into a Garden
You can make your backyard one of your functional spaces and grow veggies, besides grass, flowers, and herbs, especially if you have less space in your backyard. So, turn that ladder you haven't used for years into the garden and stack up to different veggies in containers. You could also paint that ladder for aesthetics.
Build a Firepit
You can never go wrong with a fire pit in the backyard. Whether you like hosting friends over in the warmer months or you are trying something new, a firepit is a great outdoor idea, and having one in your backyard will transform your home into a social haven with friends and family. The best part is that constructing a fire pit is very easy – just arrange some curved paving stones into a circular shape. Even without concrete or mortar, the pit will be tip-proof, and it doesn't take a lot of time. If you have kids, creating a firepit will be a fun family activity, and you know that your kids will have a good time around the fire, especially if marshmallows are involved.
Floating Flower Arrangement
If you are expecting visitors and are interested in creating something unique in the backyard, you might consider the idea of floating floral arrangements and floating candles. Find a simple stand that can hold water for an instant water feature.
Jellyfish Succulents
Succulents are the most diverse and hardy plants on the planet, and you could use them to make your backyard magical. Essentially, you need to grow different succulents in a relatively wide plant hung from a tree or branch – go all out on colors, then plant hanging plants on the size. The tails will start blossoming after a few weeks, and the succulents at the top will be bursting with color.
To get more information: