Design Builds are an all-inclusive interior design and construction project that encompasses everything including design, planning, and construction. These services are all supply under one contract, and by one company. Get Benefits of a Design Build.
The idea behind a design-build is that by using the right team, you can complete a cohesive project with the best outcome. Generally, a design-build approach includes great communication due to being done fully internally. Those who are working on your project never have to go between offices and have typically already work together before.
Business can be done simply and without barriers when using a design-build. Nothing should get in the way of your timeline because you have one sole company completing the project. Additionally, customize projects are much more easily complete. With a clear line of command and understanding of who is in charge, design builds finish smoothly.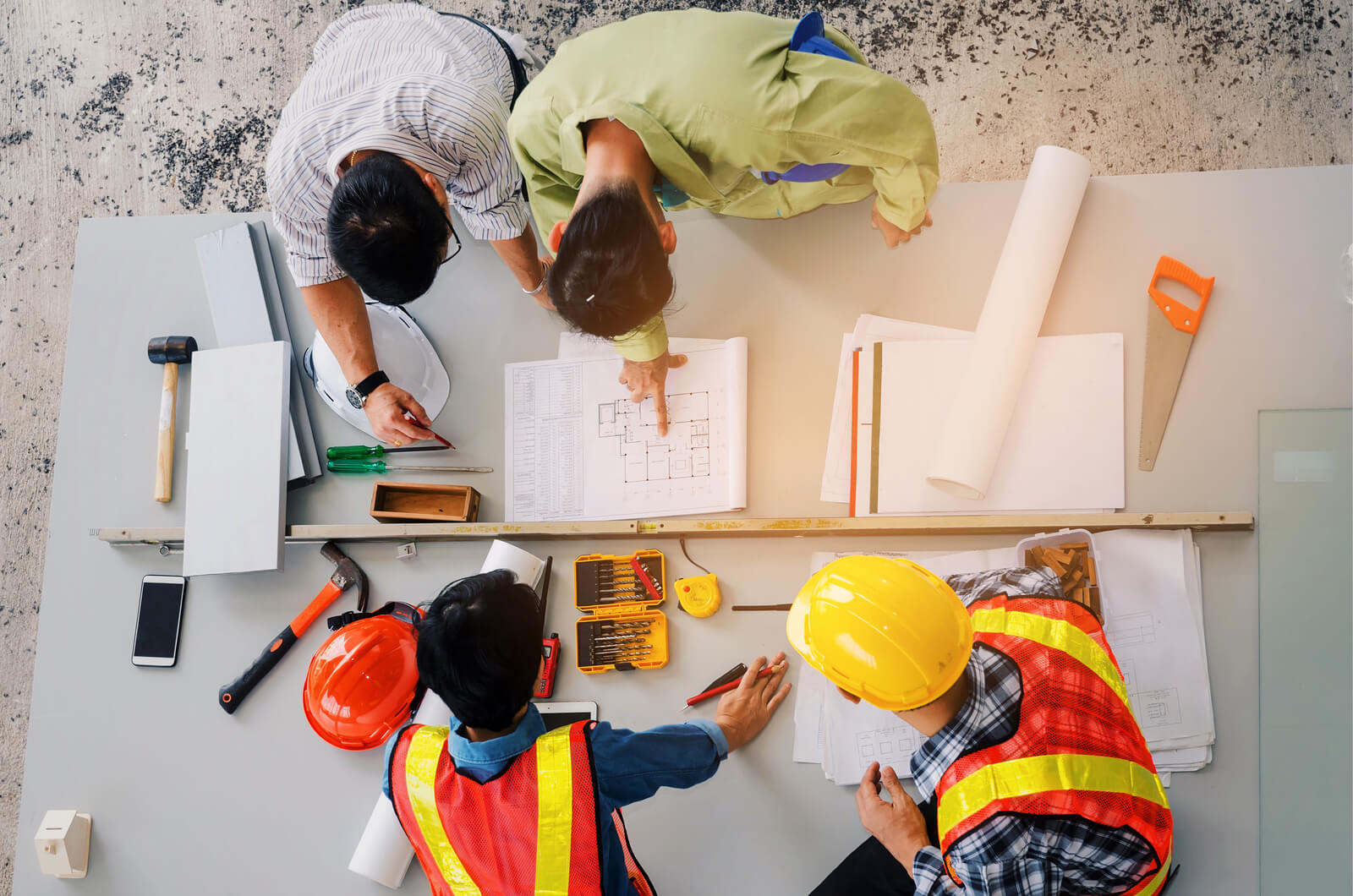 The design-build outlook means you will have a streamline process. This leads to a higher rate of completion within the goal time, and there are many other benefits of a design-build as well.
Teamwork
Design-build teams usually consist of around five working parts.
The client

Construction manager or general contractor

Architect or engineers

Subcontractors and suppliers (i.e. mechanical, electrical, plumbing, fire protection)
Allowing for easy collaboration, the design-build approach brings together a group of specialists to serve the client's needs. All team members have generally work together before and have been chosen to work together effectively. Each expert can bring their design or construction expertise to the team. This ends with an incredible result.
Single Source of Responsibility
Since the team creates for the design-build comes from one source, any concerns coming from the client are direct to the same source each time. This allows room for less confusion, and also share responsibility if something does go wrong. The design builds to create a sense of share responsibility for the design, construction, schedule, and budget as one, rather than different entities.
Transparent Communication
The roles of a contractor and designer are very different, but these two roles also need to learn to work together for a successfully complete project. By using transparent communication within an already establish team, the architect can spend more time on their part of the project, while the contractor and designer can work together to effectively produce a better product.
Faster Project Delivery
By eliminating conditions that might otherwise create tension, design-build projects deliver. Oftentimes projects can be delay due to questions regarding contracts in a project between multiple companies. In a design-build, there is no chance for the project to be a delay because there is only one contract use between the client and the design-build team. Even when it comes to customizing projects, design builds deliver projects faster than typical solutions.
One Goal
Having a common goal is key regarding any project with multiple participants. In a design build, everyone's ideas will be laid out in the beginning, with the same end goal in mind. Collaboration and trust are the key to the entire approach of a design build. If you are considering any type of project, consider doing so with a design build method. Contact Milo Construction, a Denver Design Build team, for a quote today.