In this article, we would like to share some valuable and practical tips with those who are thinking about building their home.
Building your own home is quite an expensive pleasure. And if you are not a professional builder, then, in addition, it is also a challenging task. How can you save your time and money, and at the same not get a lot of problems afterward – we want to tell you about this.
Why Do I Need a House Project?
Without a project, it is impossible to create anything in this world. It all starts with a project! Even if you want to do something small and do not draw a draft of this on paper, you still have a draft of this in your head in the form of an image or diagram (or something else). And for creating something complex, requiring a lot of resources, with the participation of different people and organizations, you just cannot do without a detailed, thoughtful project. This applies to any area of life.
So, we think it's clear that some kind of project is needed.
But which project?
Where to get it?
You can try to make the project DIY. This is possible if you have practical experience in this. Otherwise, we would not advise you to do this. You will lose much more money (disproportionately more) than you save on the project. Yes, and the result (a ready-built house) may not fully meet your expectations about it;
Buy a ready-made standard house project. The Internet is now full of typical house designs. Such projects can be bought relatively cheaply. There are options to download projects even for free. However, this is not the best option, and here's why. Despite the abundance of projects, choosing the only one that is right for you is not an easy task. All people are unique, and accordingly, the desires and requirements for the future home are different for everyone. Most likely, you will spend a lot of time before you find something that will be closest to your desires. Plus, the construction sites are all different – they differ in size, environment, lighting, etc. Therefore, the "house of your dream" that you find on the Internet may not fit into your site.
Order an individual house project. This is undoubtedly the best option to realize all your desires regarding the future of your home. Less obvious, but 100% fact – an individual project will save you money and time in the future (in the process of building and operating a house). We will tell you more about it.
How to Order an Individual House Project?
Here are some practical tips:
When to start work on a project?
It is an autumn-winter. At this time, architects should be able to pay more attention to each project. So you will have enough time not to rush.
It is optimal that by the end of winter, you have a completely finished project. You will be able to calculate the cost of all the necessary materials and work. And if so, then start looking for builders.
How to Choose an Architect?
You definitely should not trust the work of your project to those architects who assign a low cost for their services. The work of a classy architect cannot be cheap, because he puts a lot of effort and time into the project. And for little money, either beginners or low-class specialists work. Working with them, you are likely will have difficulties or problems, and you will receive a low-quality product. Naturally, not everyone who asks for a small fee is an irresponsible amateur. But still, this probability is high. Saving a little on the project, you risk losing much more money later.
It makes sense to turn to very expensive architects if you need to make some unique and complex projects. High-class architects are creators and scientists at the same time. Their abilities are unique. Therefore, with the high cost of their services, they do not remain without orders. But to build an ordinary cottage, the attraction of such a specialist, as a rule, is not required.
Choose an architect from the middle price category. In the vast majority of cases, these are good specialists with their own style, with rich experience leading serious architectural activities. Study their work (portfolio), communicate personally, and, if everything suits you, conclude an agreement with them!
What Project to Order?
Design work is divided into several stages:
Preliminary design. This project includes the development of the layout and facades of the house in such a volume that it is enough for you to understand what your house will be like in reality. These drawings are enough for approval, but not enough for construction Architectural projects.
It already includes a more detailed study of the architecture of the house. The exact dimensions, heights, composition of building structures, volumes of materials, etc. are given. Sometimes construction teams can build your house on this project. But if you want to save your time and money, then we advise you to order a construction project.
Construction project plus project of engineering networks. It consists of two sections. Architectural solutions and design solutions, as well as projects for heating, water supply, sewage, electricity, and ventilation. In addition to architecture, this project also includes calculations and detailed drawings of all structures that will be in the house (foundation, floors, stairs, roofing, etc.) and engineering networks.
All this, firstly, will allow you to be sure that your house will withstand all the stress and will not crack in a year or two. Secondly, it will allow you to find out the required amount of materials and equipment and calculate the exact budget before starting construction. You will save time and money on transport by buying all materials at once. You will also save on materials because by calculating the necessary load-bearing capacity of the structures, you will avoid overspending.
Having detailed drawings, you can better accept work and control the construction. After having avoided all possible problems, your psyche will remain healthy, which, in our opinion, is the most important.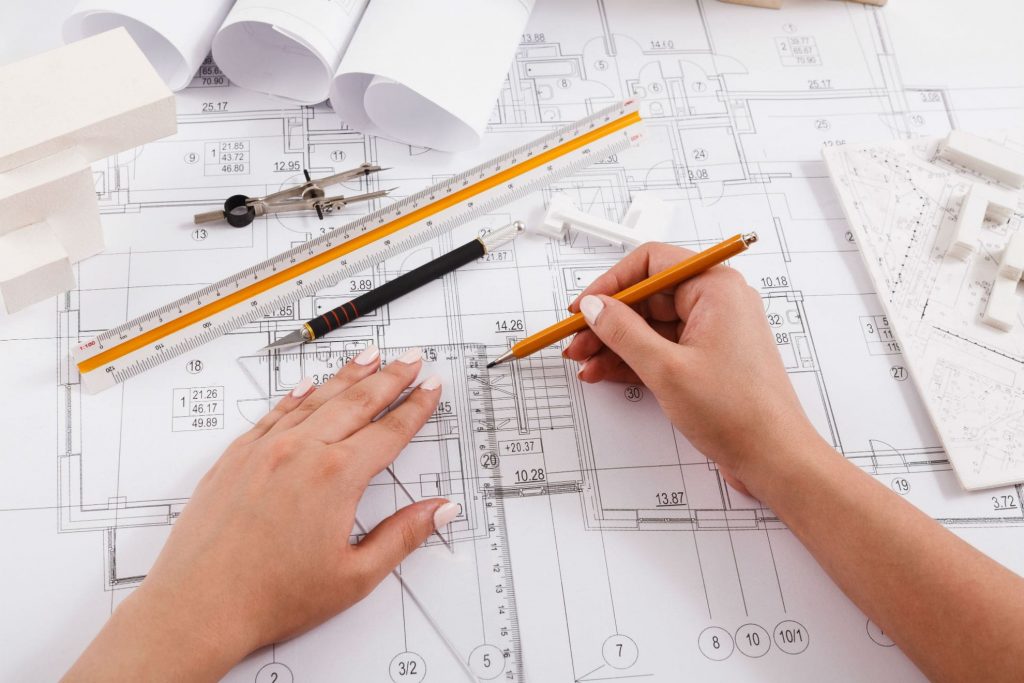 Conclusion
Here are the main, but not all, advantages that you will get when competently approaching the project of your future home. To save a small amount right now, or to save a lot of money, invaluable time, and nerves in the future – this is the choice that distinguishes smart people. We hope that our advice will help you make the right choice.
In case you missed it!