There were times when butlers pantries were found only in mansions and luxurious houses. You won't get a steward wearing black tuxedo always available to serve you, but you can surely get the best luxurious and functional pantry for your home. You are here in search of a Butlers Pantry Ideas that are modern as well as functional and can fit into your house.
Before moving on to the designing ideas, first, let us give you a brief idea about what is butlers' pantry? Why should it be there at your house?
In earlier times, butler's pantry was a place where silver, china, and large serving dishes were stored, counted, and polished. The Modern Era Describes Butler's Pantry as a place to prepare and clean up food along with the vast storage ideas and out of the sight of guests. There were many phases of the butler's pantries, from a simple storage area to an essential part of the kitchen providing cabinets for storage.
Coming to the second question, why is it necessary? Butler's pantry will provide you storage space and an area to prepare food and wash dishes. Plus it will also hide the mess you created while preparing your "master chef" dishes.
As you know about the butler's pantry and purpose of it, we are sure you would want to have one in your house too. So let's take a step forward to the butler's Pantry Designs for your place. We have short-listed eight elegant designs that are stylish as well as functional.
Walk-In Pantry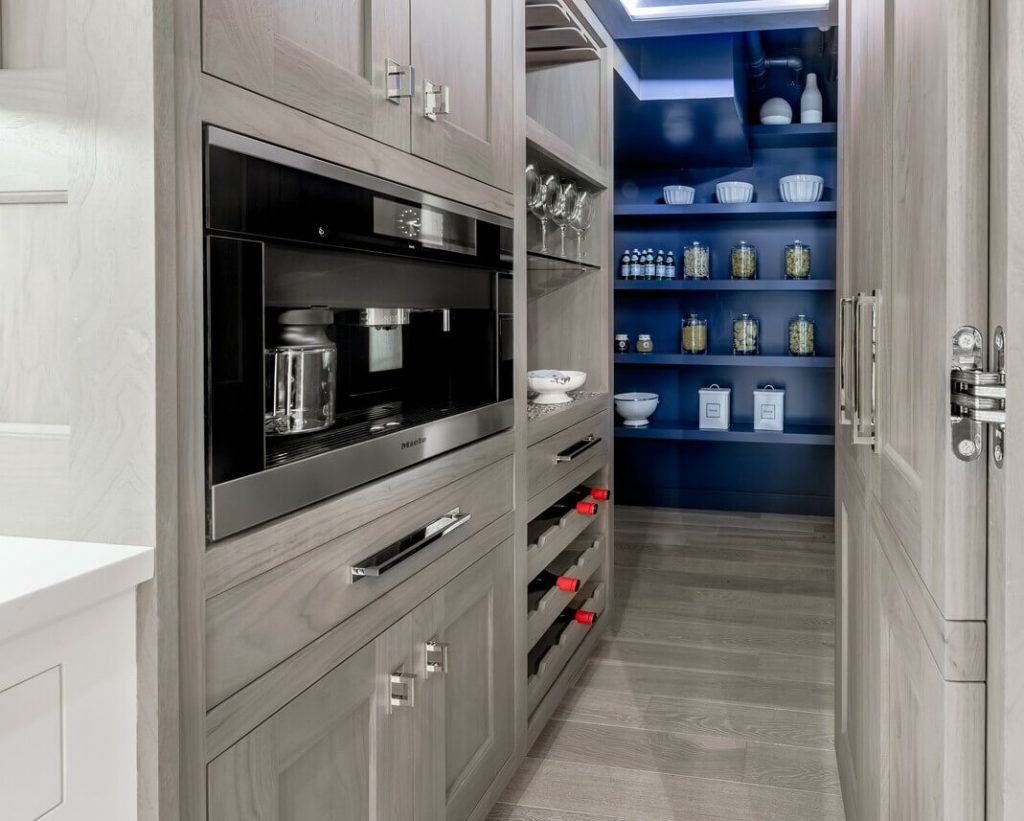 Source: hubspot.net
The walk-in pantry is the oldest and the typical style of building a Butlers Pantry, also considered as a classic and timeless design. To make walk-in pantries more functional, add cupboards and storage shelves to it. In the above image, the designer planned it well by adding cabinets on one side and a platform with sink and storage space.
Open Shelves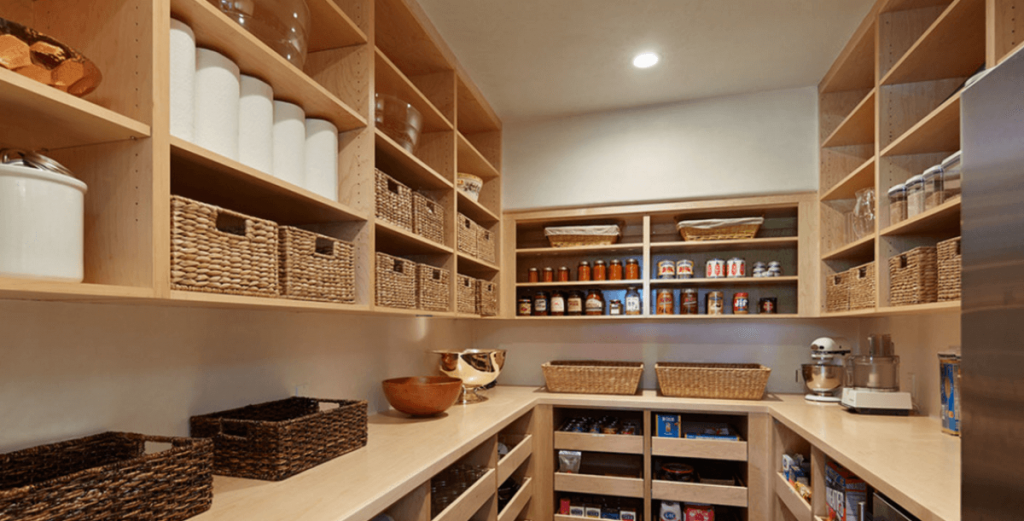 Source: homeideas.co.nz
Get your pantry designed like the above one, with open shelves. It will allow you to have easy access to things, and even storage will be increased. Before you build this space, make sure you can take out time to clean it and arrange it within a short time.
Whitish White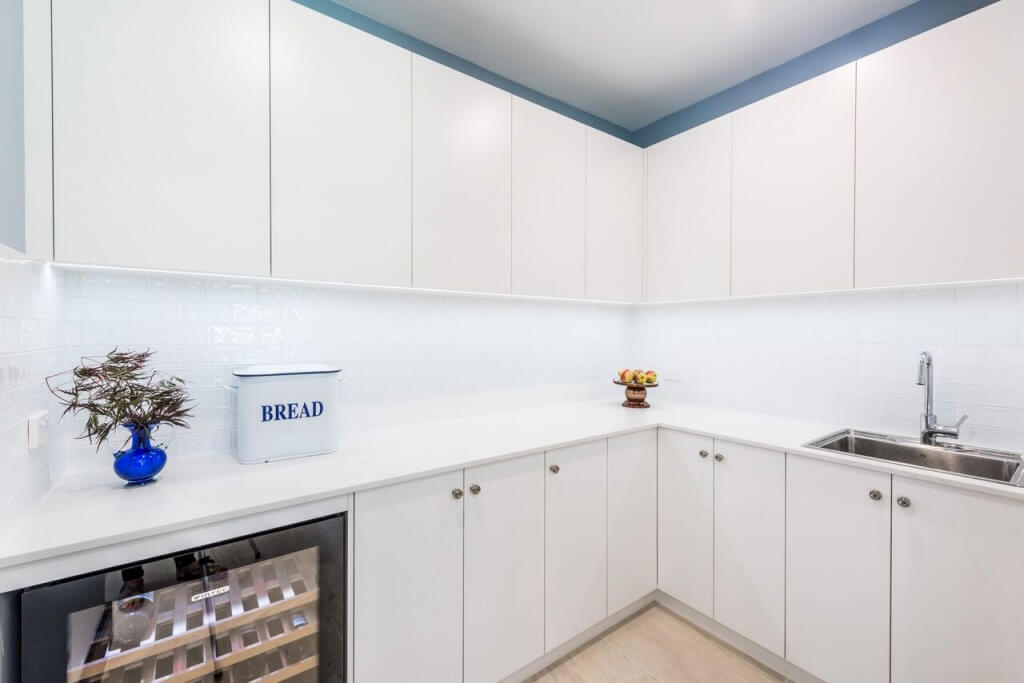 Source: williamscabinets.com.au
The white color never goes out of stylish. In addition to that, it will also give a rich look to your kitchen. Go your complete white butler's pantry from furniture to platform to appliances. With white color comes responsibilities. Of what? Cleaning and maintaining. One more thing, stainless steel goes best with white color.
Black and Golden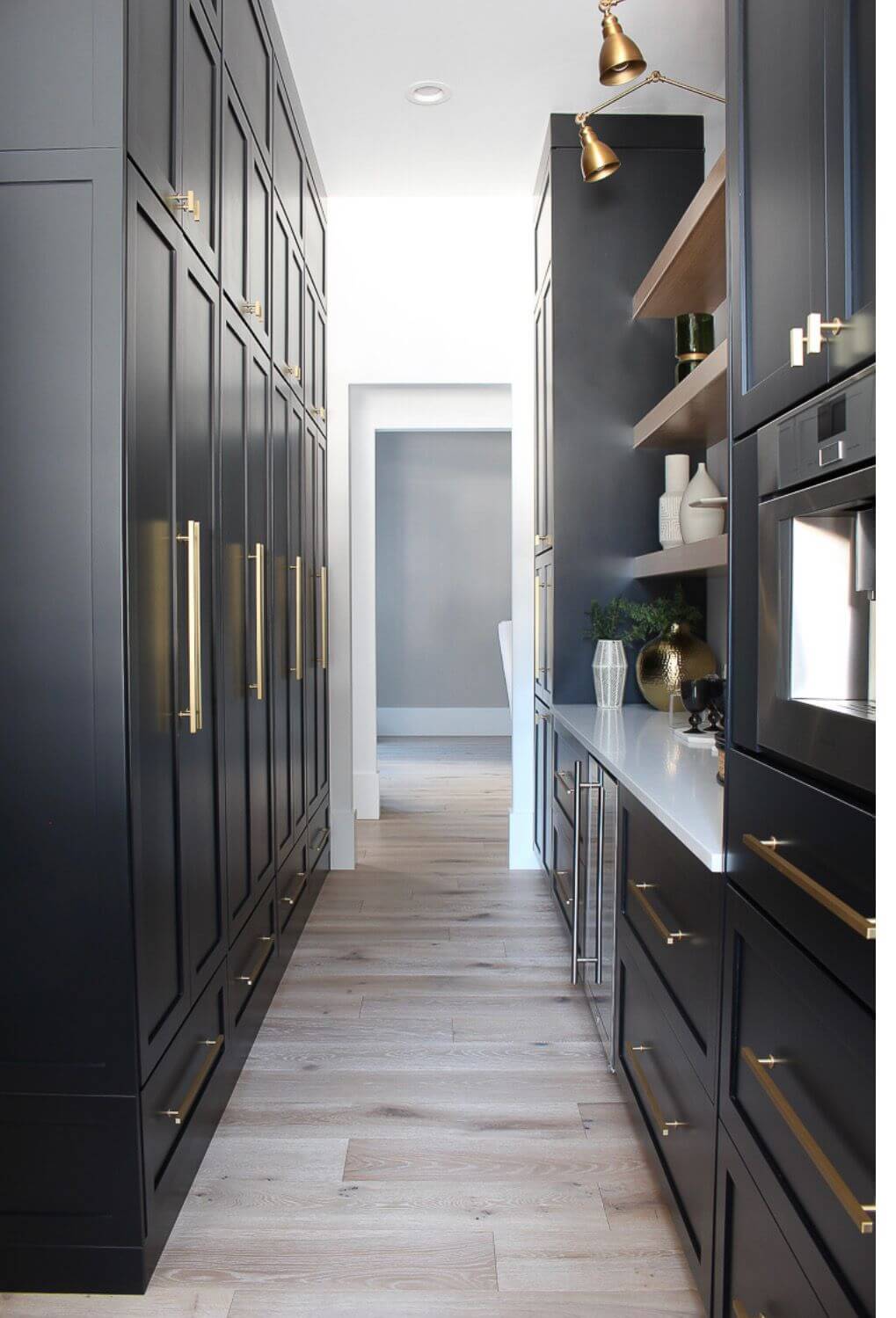 Source: pinimg.com
If white is too hectic for you, then go for classic black with gold accent, as in use golden hardware. It will give a royal look to your pantry and the most significant benefit, 'No tension of cleaning.' Black can always save you from the process of cleaning and maintaining.
Nature's Element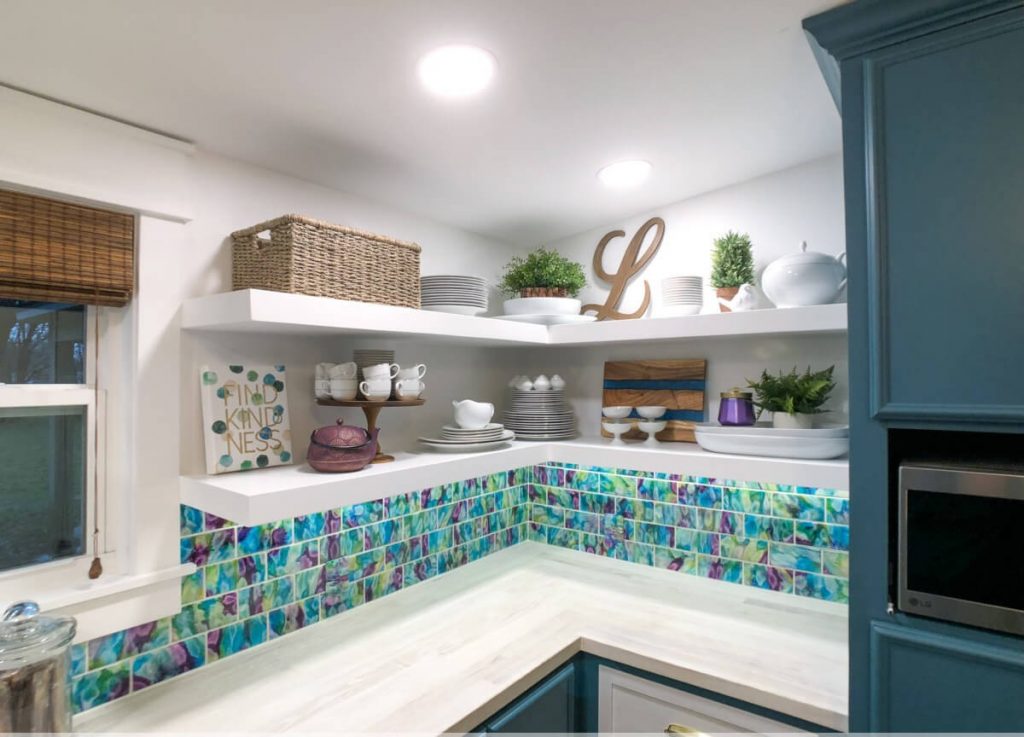 Source: addicted2decorating.com
Natural element always adds a charm to your place. You can either DIY (Do It Yourself) it or can purchase natural element from supermarkets. L-shaped pantry with greenery and mild colors will make it look elegant and as for functionality of it depends on the number of cupboards you add. Add shelves on the upper side of the platform, and there you can keep flower pots as well as china utensils.
Minimalist Pantry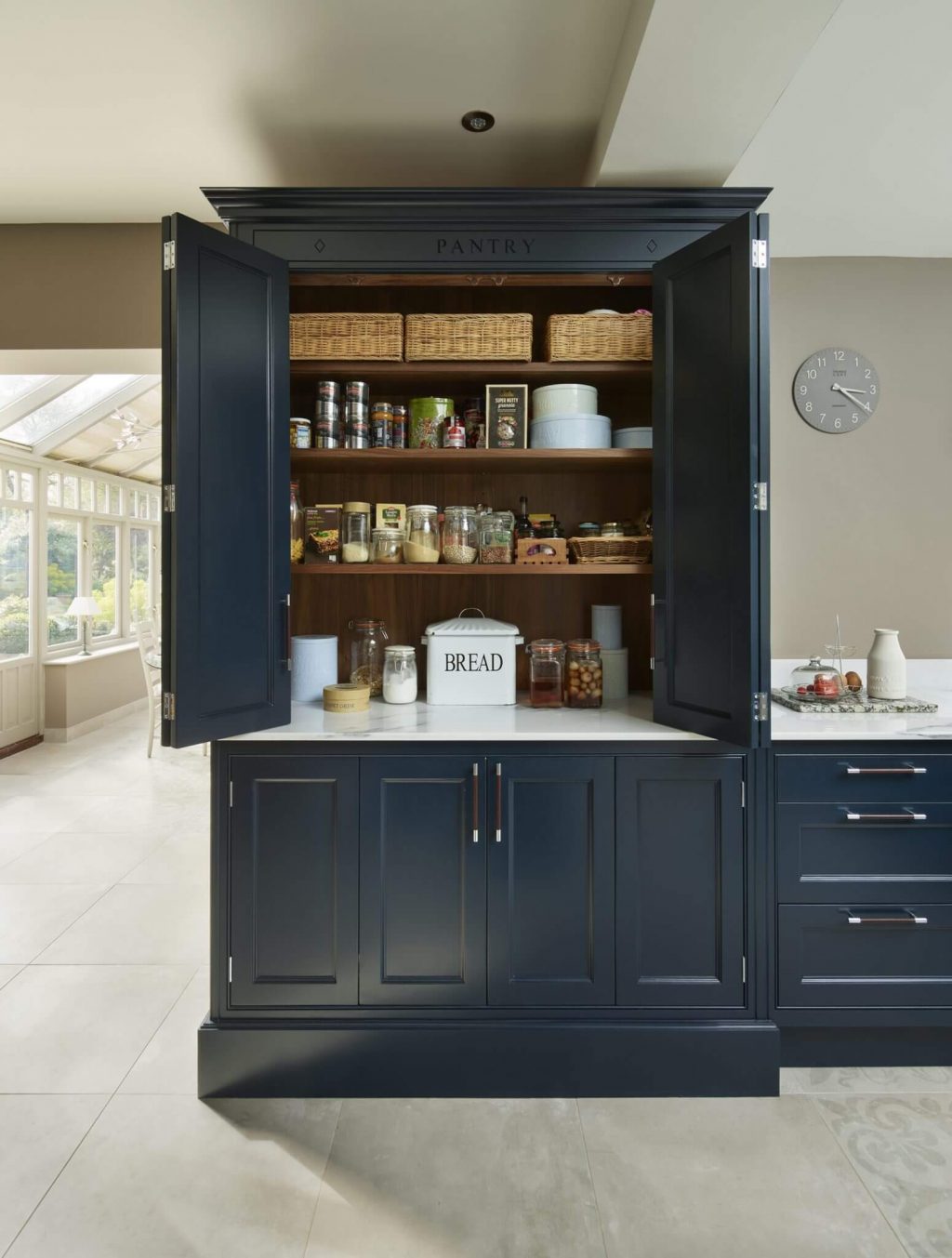 Source: davonport.com
Don't have much space at your place? Create a minimal pantry that consumes less space but gives you excellent output in the form of storage. In the above image, the interior has set-up a small cupboard-like pantry at the end of the kitchen platform with foldable cabinets in both the upper and lower part.
Wooden Empire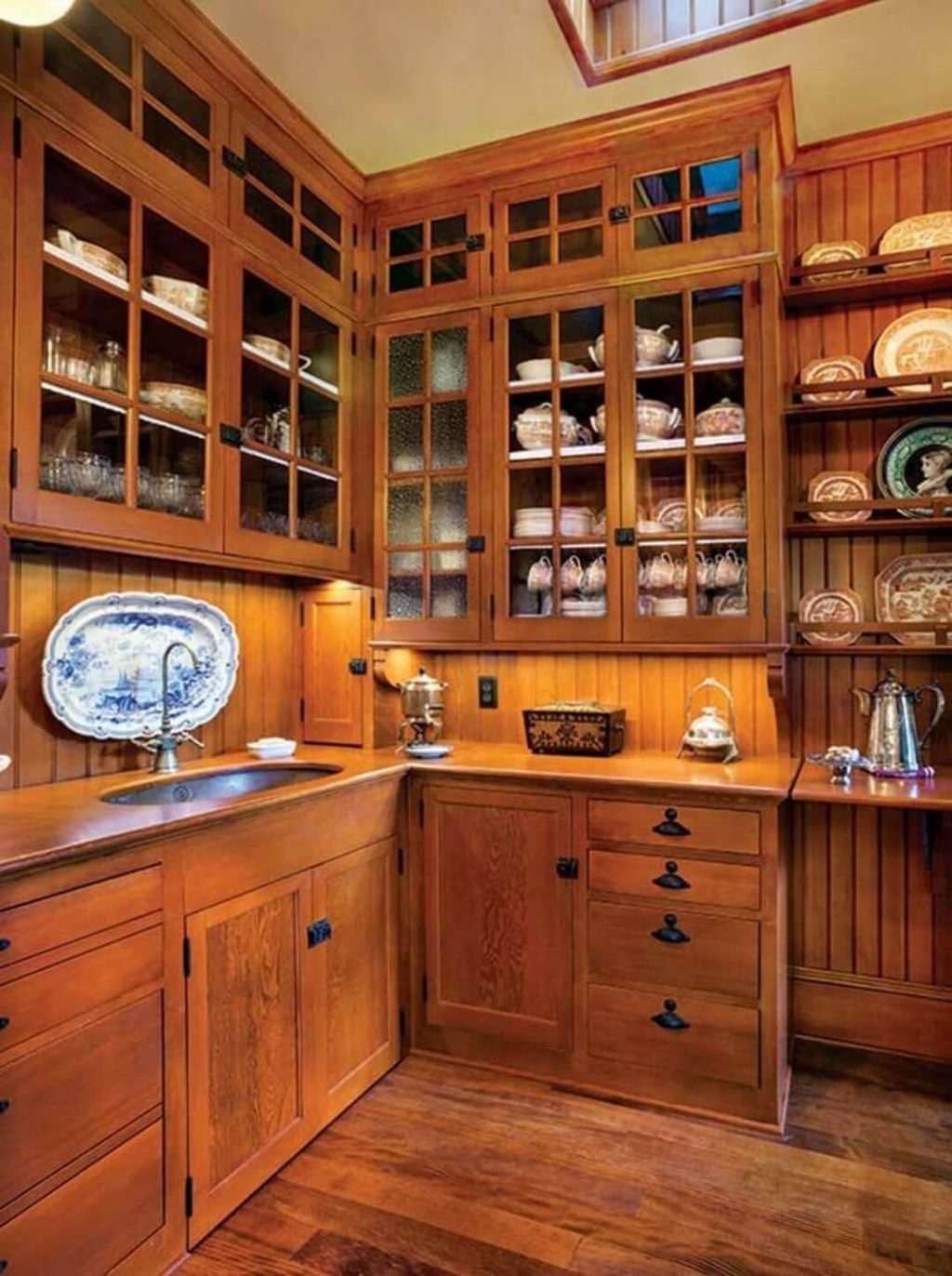 Source: wp.com
Wooden may sound old, but you would have heard about "Old is Gold." Before getting a wooden pantry designed, fire safety should be checked thoroughly. This wooden-based pantry design is more suitable for any kind of house, whether it is big or small. Take a look at the picture, and notice the vintage look wood is adding to the pantry.
Another Kitchen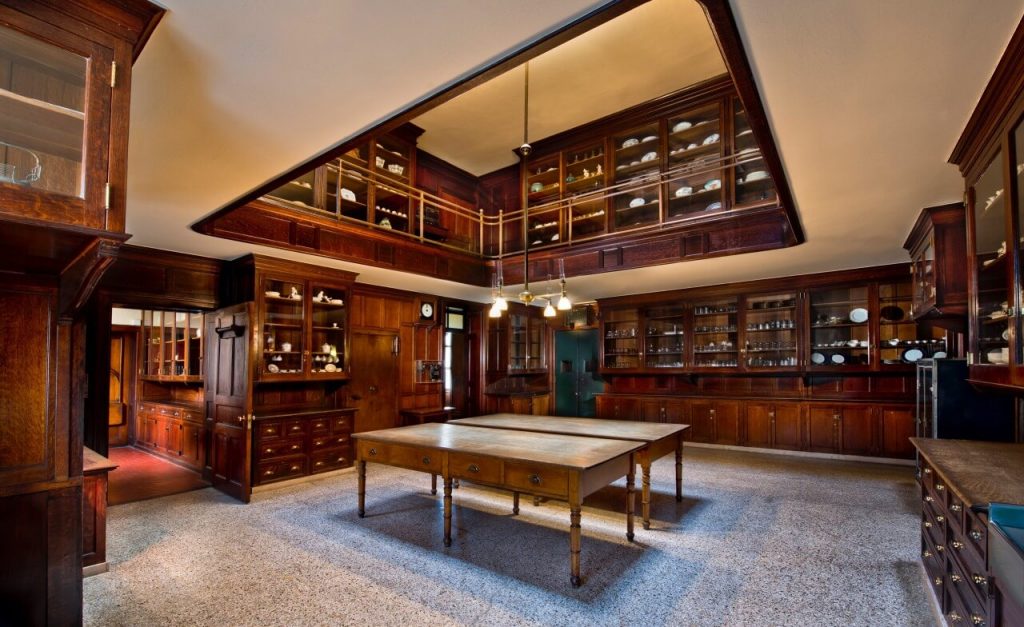 Source: tumblr.com
Create your butler's pantry as vast as another kitchen, if you have enough space to built. It will allow you to store all your utensils and appliances and can also be used as another space or kitchen when needed. This type of pantry is suitable for either huge apartments or mansions. It will allow you to store all your utensils and appliances without making a messy look.
These were the eight types of butler's pantry designs that you can add to your home for modern as well as functional look. For more information on interior designing, visit Architectureideas.