How to Choose Automatic Pool Cleaner
When it comes to keeping your pool clean and ready for use, there are a few ways in which you can do it. One of the options is to spend thousands of dollars on a pool cleaner who will visit your pool on a regular basis and keep it looking fresh. The other option, which can require a little more effort but save you a lot of money, is an automatic pool cleaner.
If you aren't sure where to start when it comes to purchasing one of these, don't worry, we're here to help. Here is the guide from the website Wired Shopper on how to choose a pool cleaner.
What Type Of Pool Do You Have?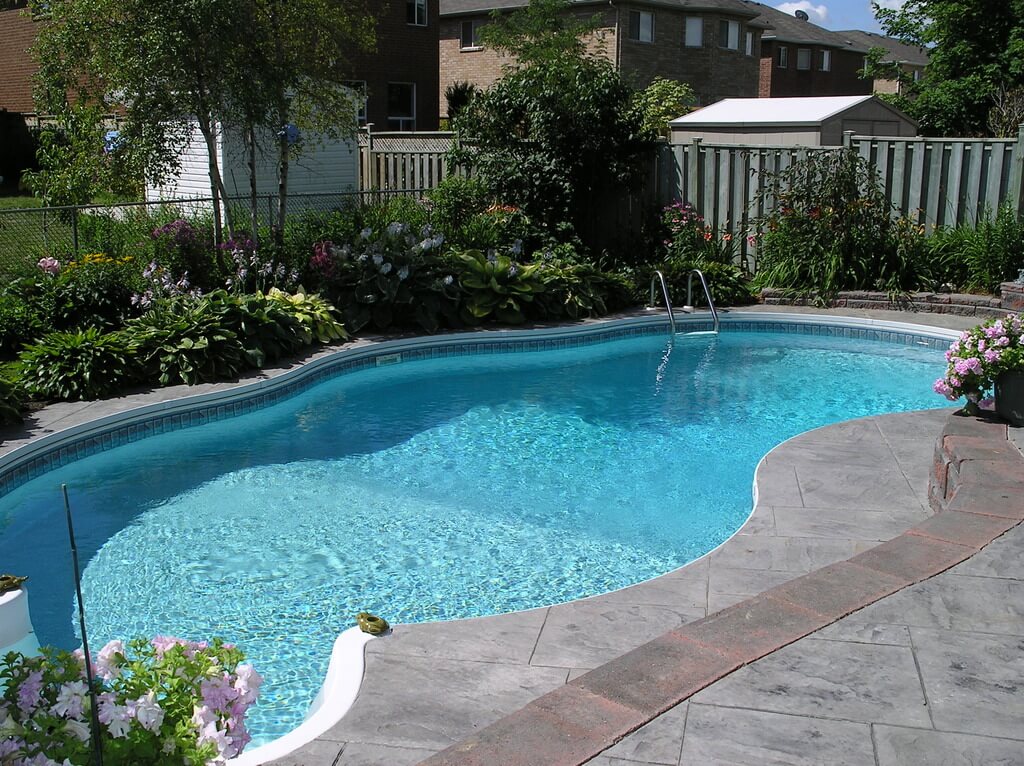 Source: wikimedia.org
When it comes to selecting a pool cleaner, you need to first consider the type of pool that you have. There are two types, one of which you are certain to have, either above ground or a traditional sink in the pool. The reason this makes a difference is that the sides of above ground pools aren't as strong, so they won't be able to handle too much pressure on the side of them. 
Robot Cleaners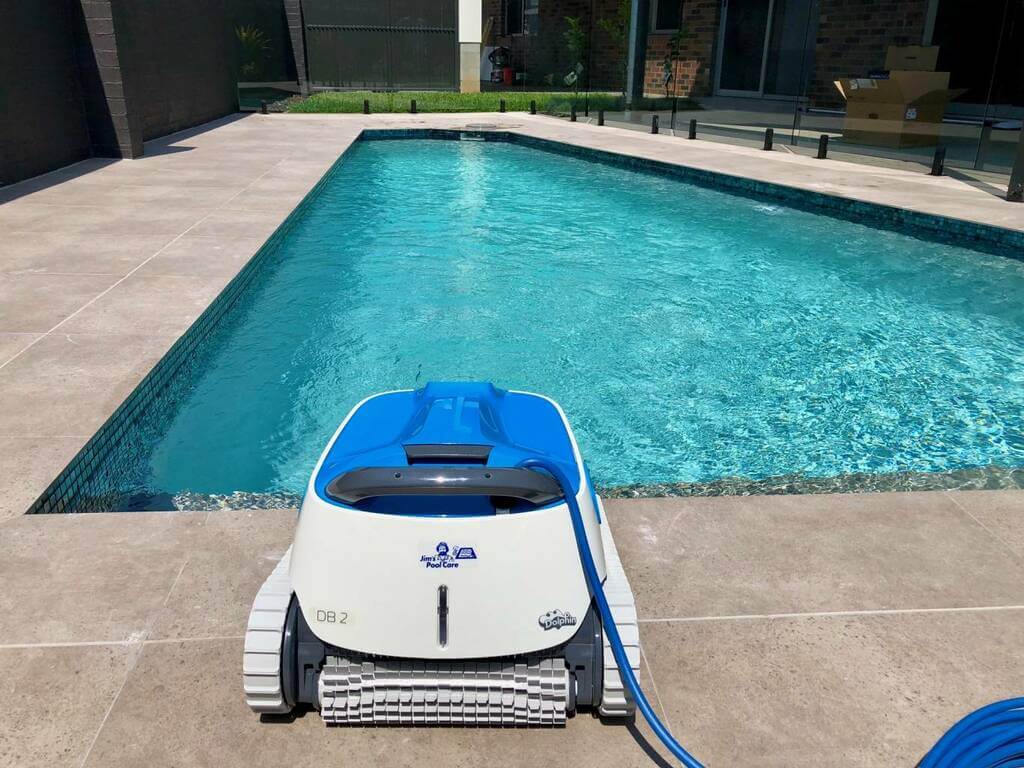 Source: jimspoolcare.com.au
If you don't have much time, or you would rather spend your time in your pool rather than clean it, then a robot cleaner may be for you. They run on an electric motor and you can pretty much set it and forget it. The higher-end models can map your pool and climb the walls and the stairs to make sure that every part of your pool is absolutely pristine.
They are also programmed to finish cleaning and then shut down, so you don't waste any electricity leaving it on for hours at a time if you aren't able to turn it off. These are only suitable for in-ground pools, as the robot can damage free-standing pools as the walls aren't designed to hold that type of pressure.
Suction Maybe A Better Option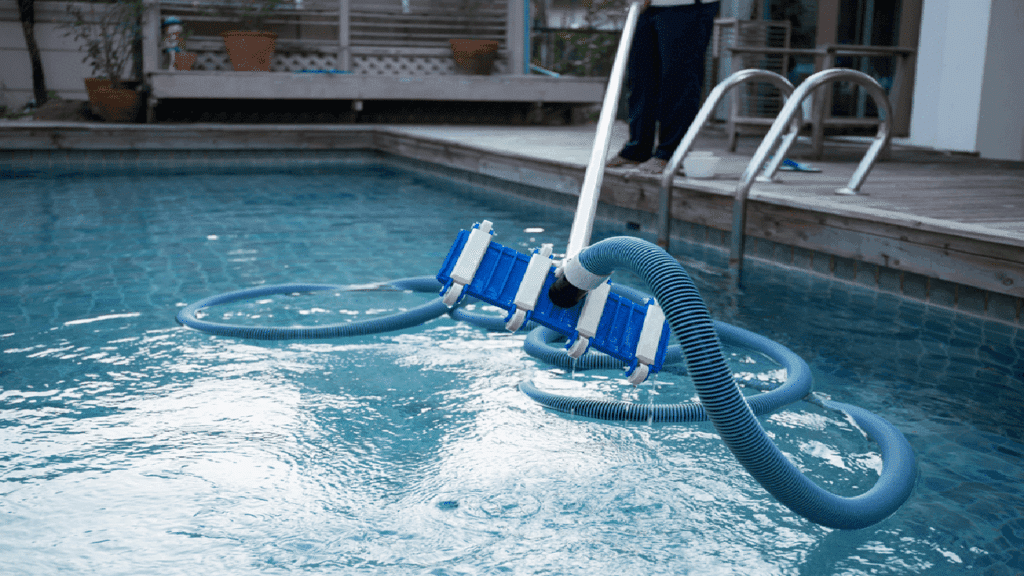 Source: trendvoic.com
If you aren't a fan of the idea of a robot cleaner, but like the idea of a set and forget, then a suction cleaner is a good idea. They attach to your pool's skimmer and out of all of the different types of pool cleaners you get, these ones are the most energy-efficient.
They move around the top of the pool collecting dirt and debris as they pull water through their system. It is this suction of the water that reduces the cost of these units as they aren't powered by a motor. They can be used for above ground and dug in pools, so whichever one you have you can be sure that this system will work. However, you can't set and forget this option. 
Do You Have The Time To Clean Your Pool?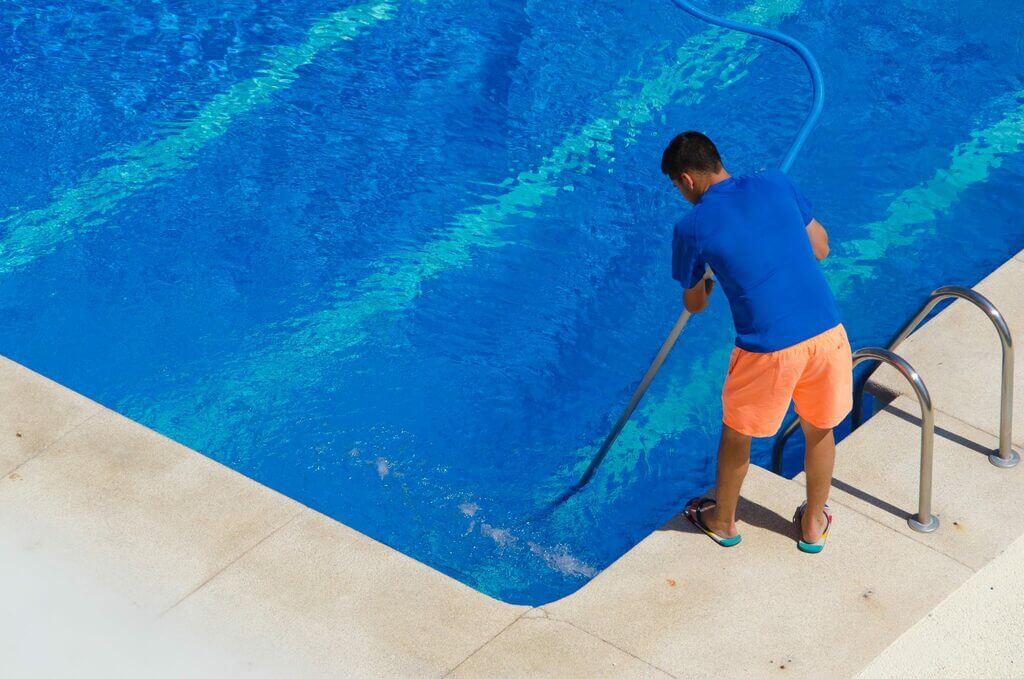 Source: poolknights.com
Some people enjoy cleaning their pool and getting it in pristine condition. If this is you, then a pressure cleaner might well be the option to go for. These types of cleaners don't use your pool filtration system, rather they have an external pressure source that your plugin. These types of cleaners have their own bags to pick up dirt and debris and are a good enough size so that you don't have to empty it after every use.
The only thing that may put some people off is the fact that you have to assemble it and connect it up every time that you use it. It isn't as simple or as effective as just dropping the robot cleaner into the water or having a suction cleaner. The other thing to consider too is that the pressure cleaner may well be too much for the sides of over ground pools, so if you do have one of these, then this cleaner may not be the best option for you. 
Also Read: Six Essential Pool Maintenance Tips For Pool Owners in Windermere, Florida
Final Thoughts
When it comes to choosing a pool cleaner, there really are an array of options that are available to you. The first thing that you need to think about is what type of pool you have. If you have an inground pool that this won't matter, but if you have an above ground pool then you really need to consider how rigid the entire unit is.
Not all pool cleaners are designed to be used in this type of pool, so it is a limiting factor. Once you have thought about this, the next thing you need to do is think about how involved you want to be in the cleaning. If you don't really want to be involved, then a robot cleaner that you can set and forget is the best thing that you can buy, so then you can get in your clean pool whatever time of the day.